Happy New Year and welcome to 2015!  I hope your brand new year is off to a great start.  If you are anything like me, your body is craving some good, clean, healthy food after two weeks of eating plenty of junk.  Lucky for you, I've got ya covered today with a recap of my favorite CEVG recipes of 2014.
I happen to be quite fond of all of the recipes that I post here on Clean Eating Veggie Girl.  Trust me, I would not post something if I did not love it.  There are, however, certain recipes from last year that I absolutely adored and that I received great feedback on from you!  For those of you who are looking for healthy, delicious, and clean vegetarian/vegan recipes to start this year out on the right foot with, I have compiled a list of what I consider to be The Best CEVG Vegetarian and Vegan Recipes of 2014.
I hope you enjoy them as much as I have!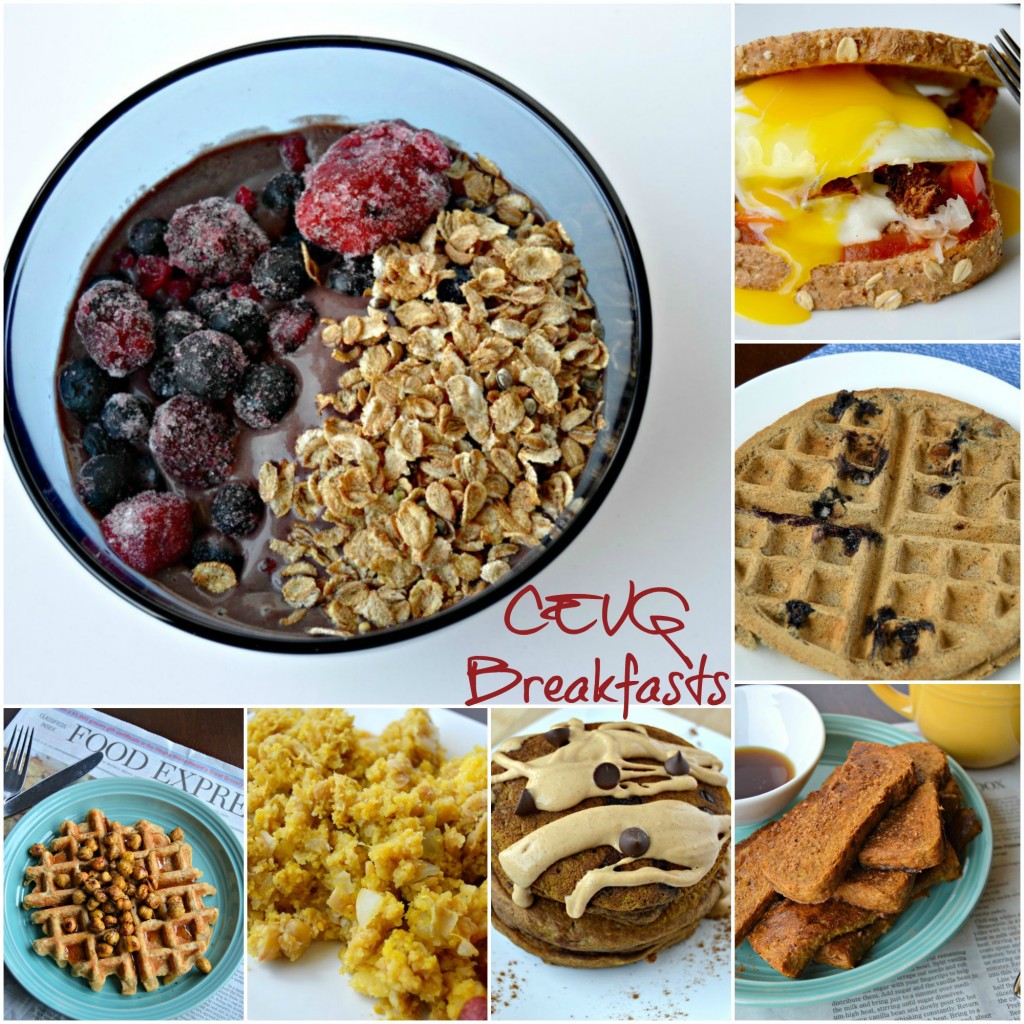 Breakfast Pizza Sandwich
Chickpea Polenta Breakfast Scramble (Vegan)
Blueberry Coconut Waffles for Two (Vegan)
Pumpkin Chocolate Chip Pancakes (Vegan)
Pumpkin Spice French Toast Sticks (Vegan)
How to Make a Homemade Acai Bowl
Lazy Girl's Apple Spice Oatmeal (Vegan)
Roasted Chickpeas and Waffles (Vegan)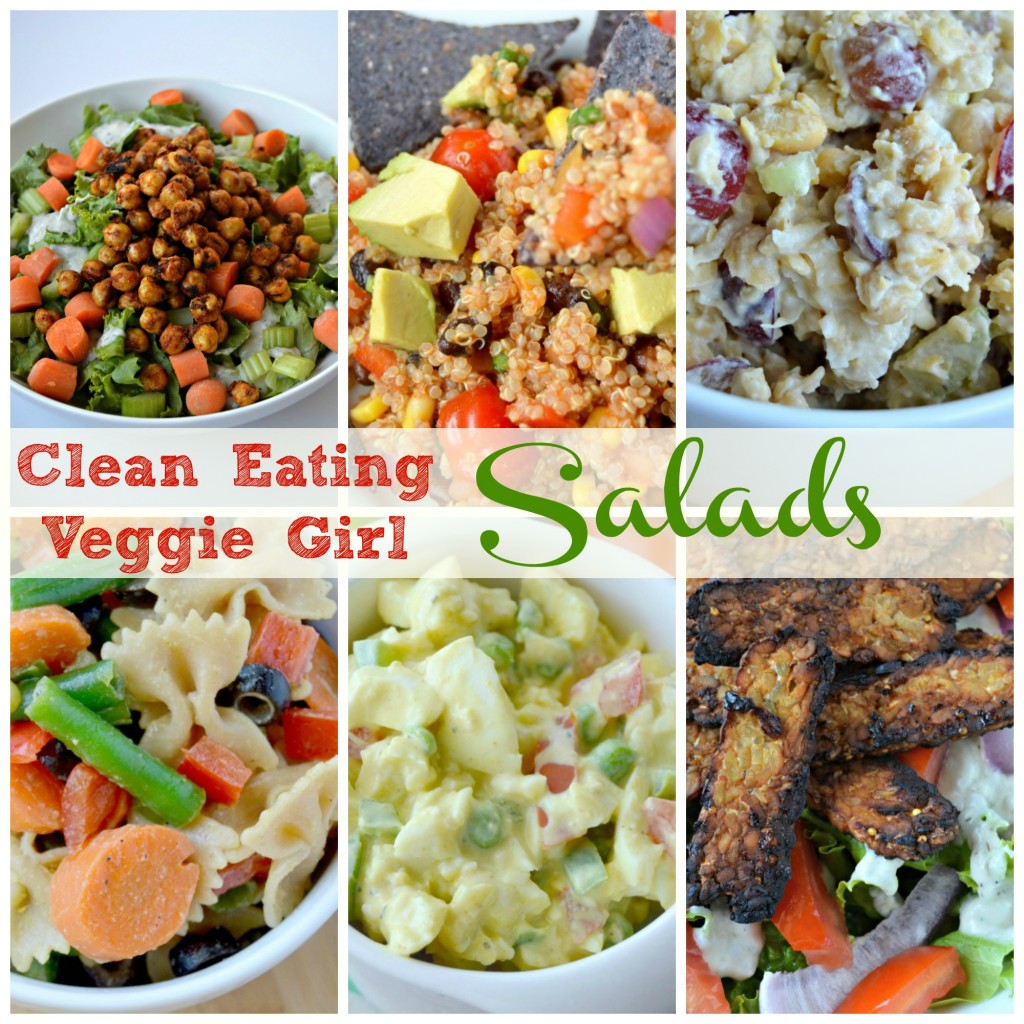 Southwestern Quinoa Salad (Vegan)
Summer Pasta Primavera Salad (Vegan)
Summer Vegetable Egg Salad
Cashew and Grape Chickpea Salad (Vegan)
Tempeh Bacon "TLT" Salad (Vegan)
Roasted Buffalo Chickpea Salad (Vegan)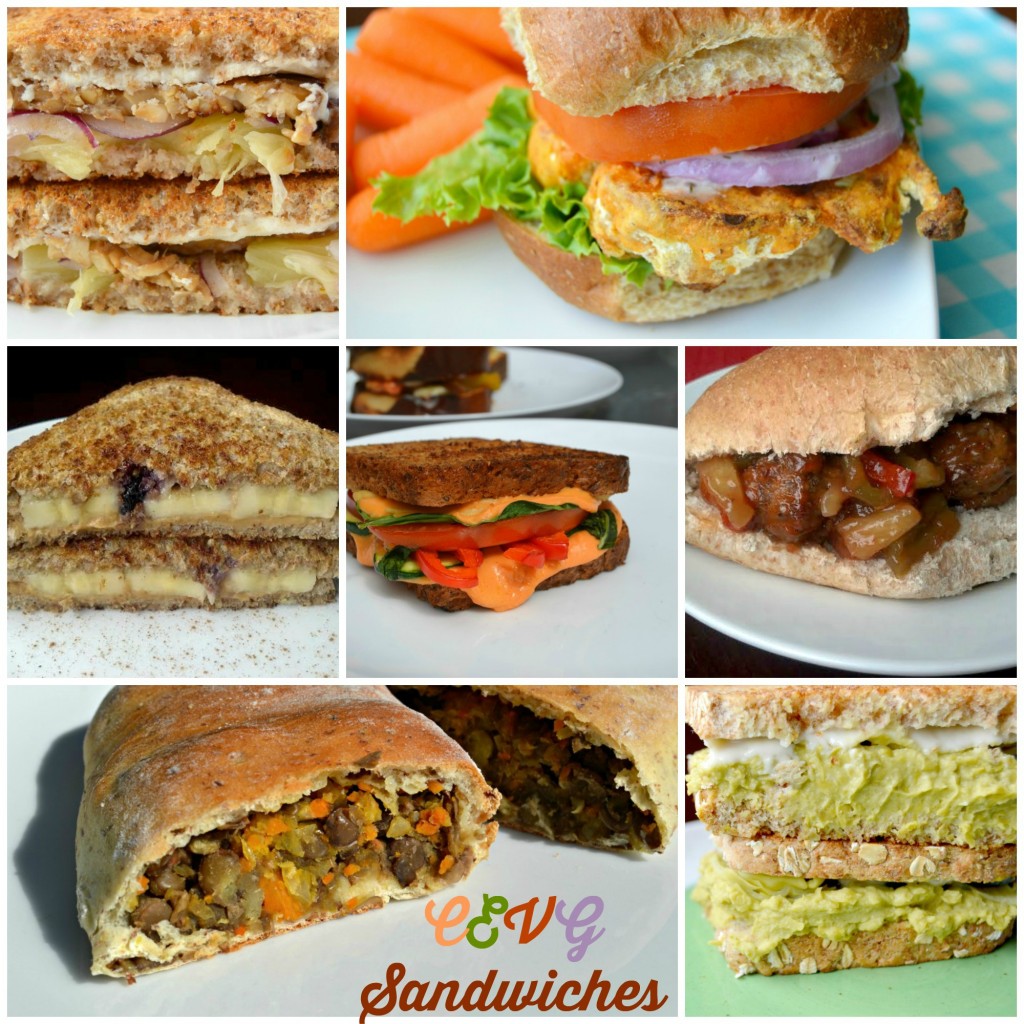 Sweet and Sour Meatball Sub (Vegan)
Peanut Butter Blueberry Banana Sandwich (Vegan)
Springtime Veggie Grilled Cheese with Horseradish and Garlic Pea Spread (Vegan)
Hawaiian Grilled Cheese with Tempeh (Vegan)
Buffalo Cauliflower "Chicken" Sandwich (Vegan)
Grilled Cheese Sandwiches on the Grill (Vegan Option)
Vegetarian Runzas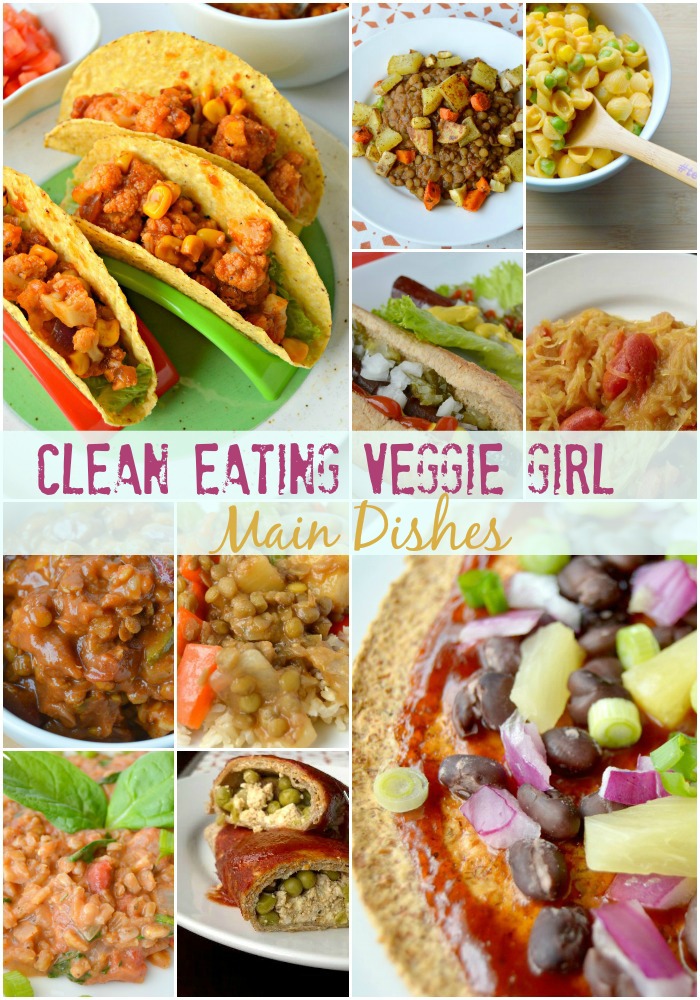 Curried Spaghetti Squash (Vegan)
Barbecue Black Bean and Pineapple Pizza for One (Vegan)
Barbecue Lentils with Roasted Root Vegetables over Cauliflower "Rice" (Vegan)
Cheese and Potato Enchiladas (Vegan)
Sweet and Sour Lentils over Rice (Vegan)
Carrot Hot Dogs (Vegan)
Veggified Macaroni and Cheese with Pumpkin, Corn, and Peas
Pizza Farro Skillet (Vegan Option)
Lentil and Vegetable Chili (Vegan)
15-Minute Cauliflower and Corn Tacos (Vegan)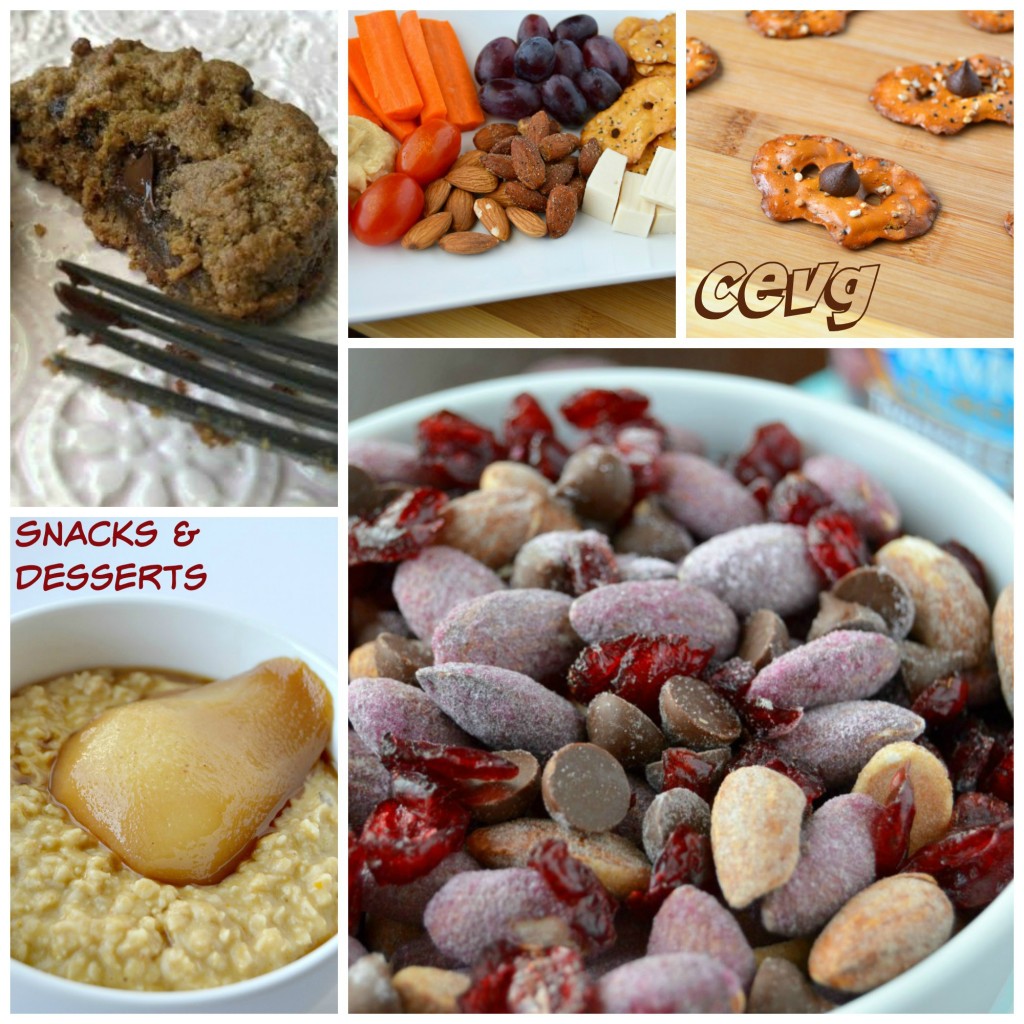 Almond Butter Chocolate Chunk Cookies (Vegan)
Healthy Sweet and Salty Chocolate Pretzels (Vegan)
Red, White, and Blue Almond Trail Mix (Vegan)
Apple Cider Poached Pears (Vegan)
Vegan Snack Plate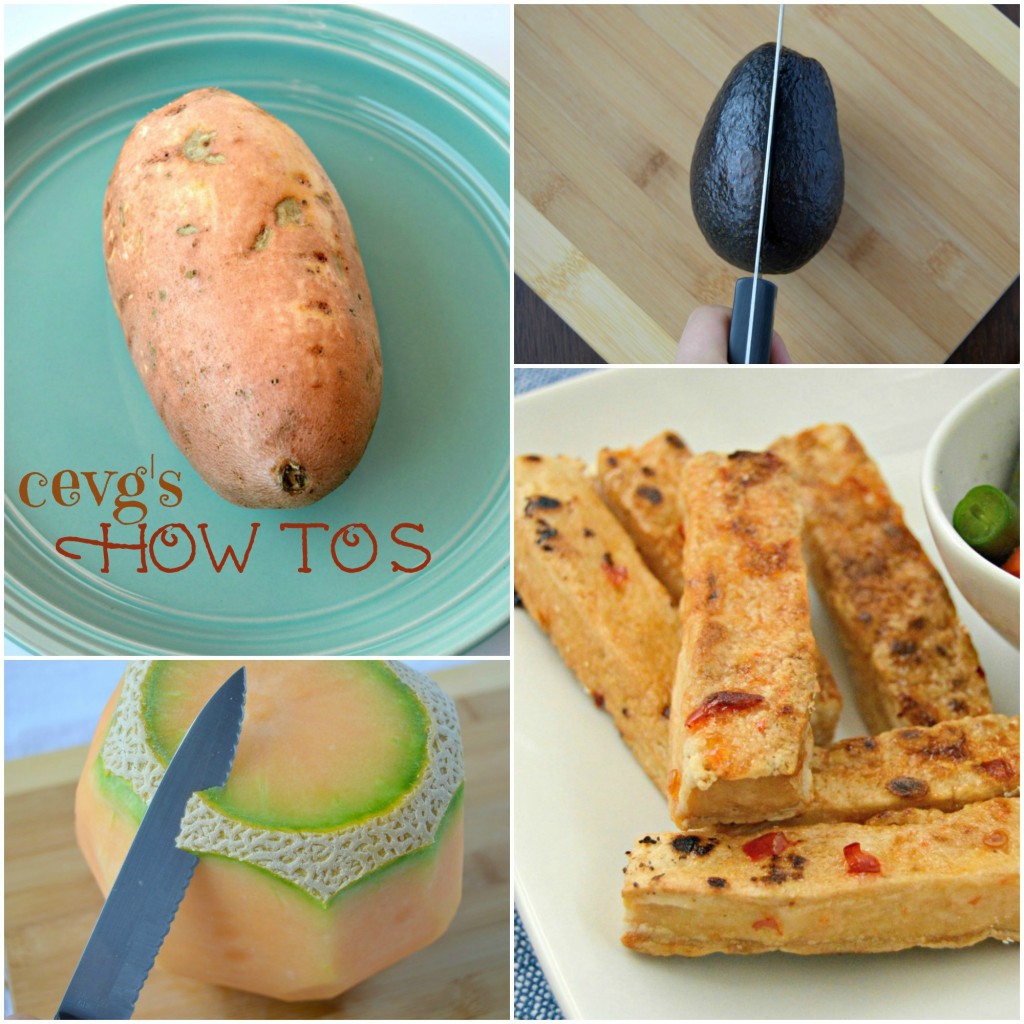 How to Select and Cut a Ripe Avocado
How to Cut a Cantaloupe
How to Make a Baked Sweet Potato in the Microwave
How to Make Tofu Taste Good
Looking back on the year 2014, I have to say that I was eating good.  I was also eating healthy and delicious foods filled with plenty of veggies, fruits, nut butters, chocolate, and all of my favorite vegan protein sources.  Hopefully you have found yourself some new meal and snack ideas to enjoy throughout the coming year.  Healthy can = delicious.  I would go as far as saying that I think I have proven that statement to be true!
Please pin the various categories above and share them on Facebook and Twitter to reference throughout 2015.