A simple tutorial on how to make superfood-packed homemade acai bowls for breakfast.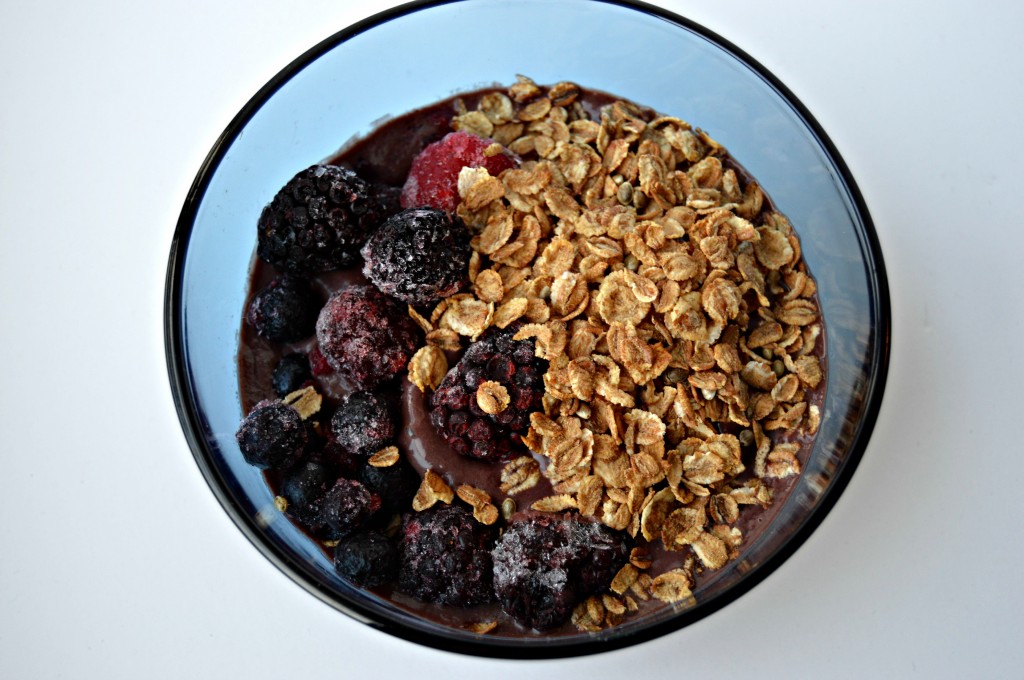 This has become an almost weekly occurrence in my What I Ate Wednesday posts.  That is because I have made a habit out of eating acai bowls every. single. Saturday morning for the past couple of months.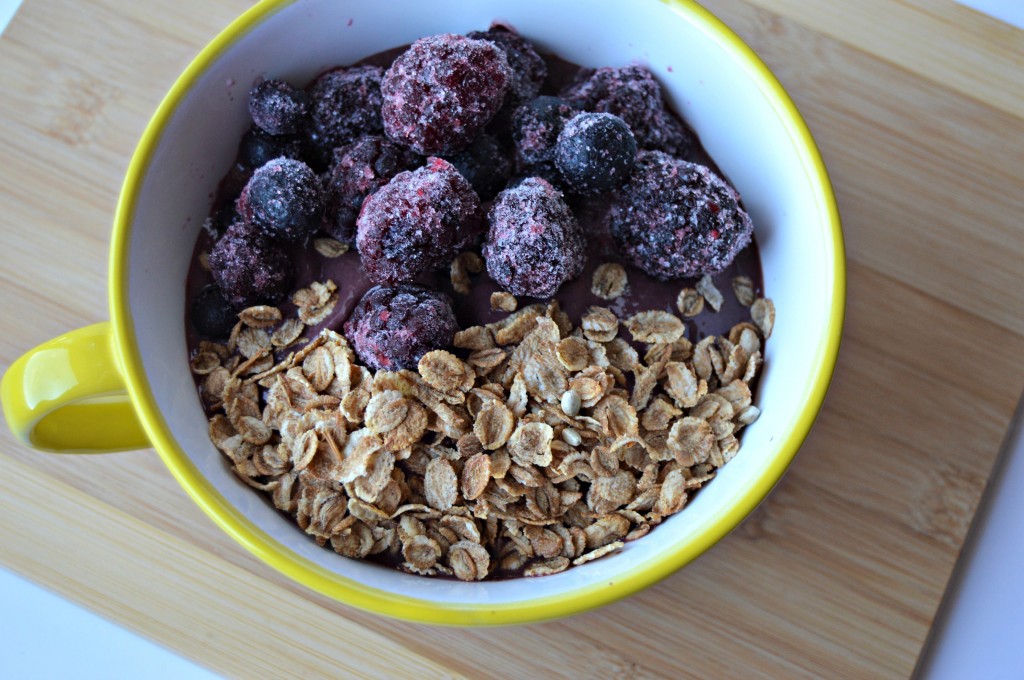 Acai bowl…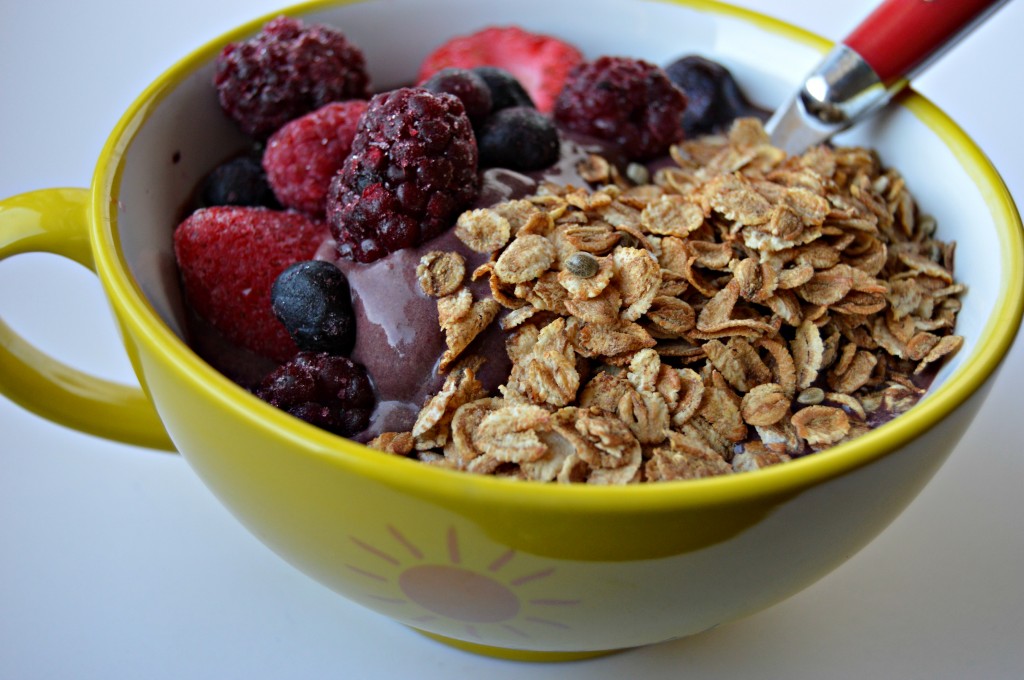 …after acai bowl…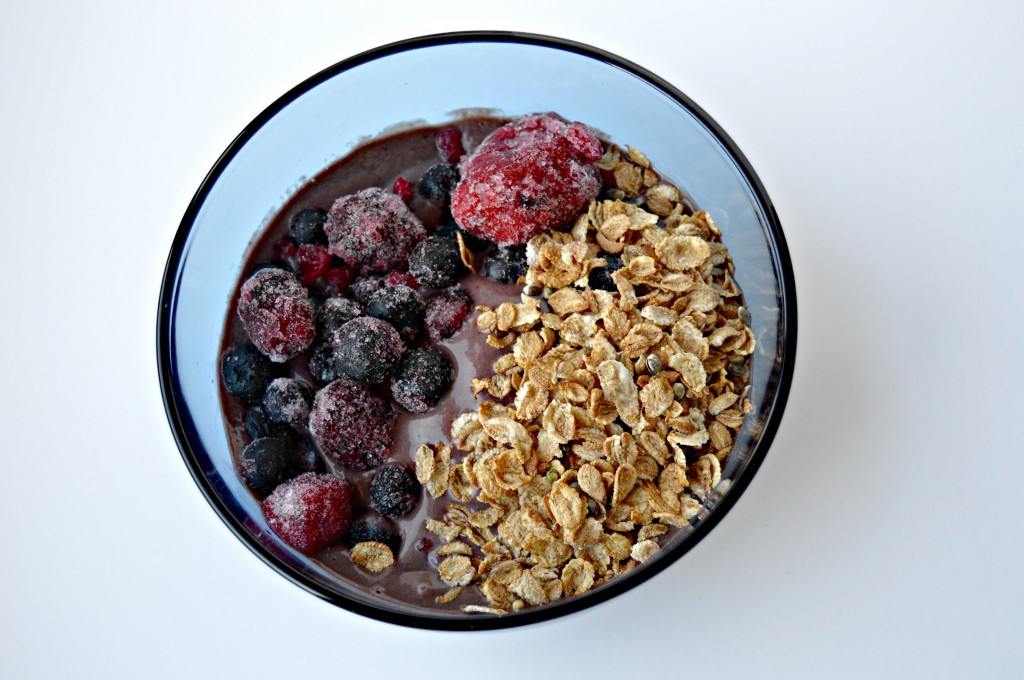 …after acai bowl.
While they may have a fancy name that I can only correctly pronounce about 30 percent of the time, there is no fanciness involved when it comes to making these.  Four necessary ingredients + an endless amount of toppings = one healthy, superfood breakfast in five minutes flat.  Below you will find a step-by-step tutorial on how to make acai bowls at home.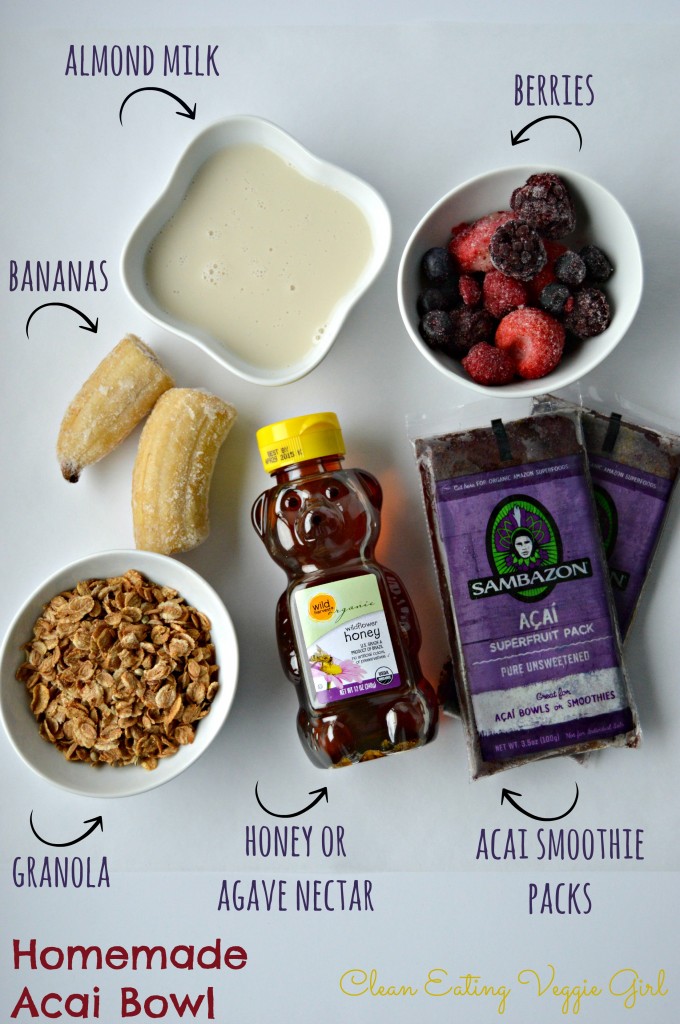 How to Make a Homemade Acai Bowl
Makes 1 bowl
Ingredients
1/2 cup unsweetened vanilla almond milk
2 Sambazon unsweetened acai smoothie packs, thawed for 30 minutes or run under hot water for a few seconds
1/2 large frozen ripe banana
1 tsp honey or agave nectar (vegan if using agave nectar)
2/3 cup frozen mixed berries*
1/2 cup granola or cereal*
*You can great creative with your toppings.  These are simply my go-tos.  I often see people topping their bowls with fresh banana slices, shredded coconut, nuts, and/or seeds.
Directions
1. Place almond milk, acai smoothie packs, banana, and honey or agave nectar  into high-powered blender.
2. Blend until well-combined and all chunks have disappeared.  The texture will be similar to a very thick smoothie.
3. Poor acai mixture into bowl and top with desired toppings.  I always select frozen mixed berries and granola for mine.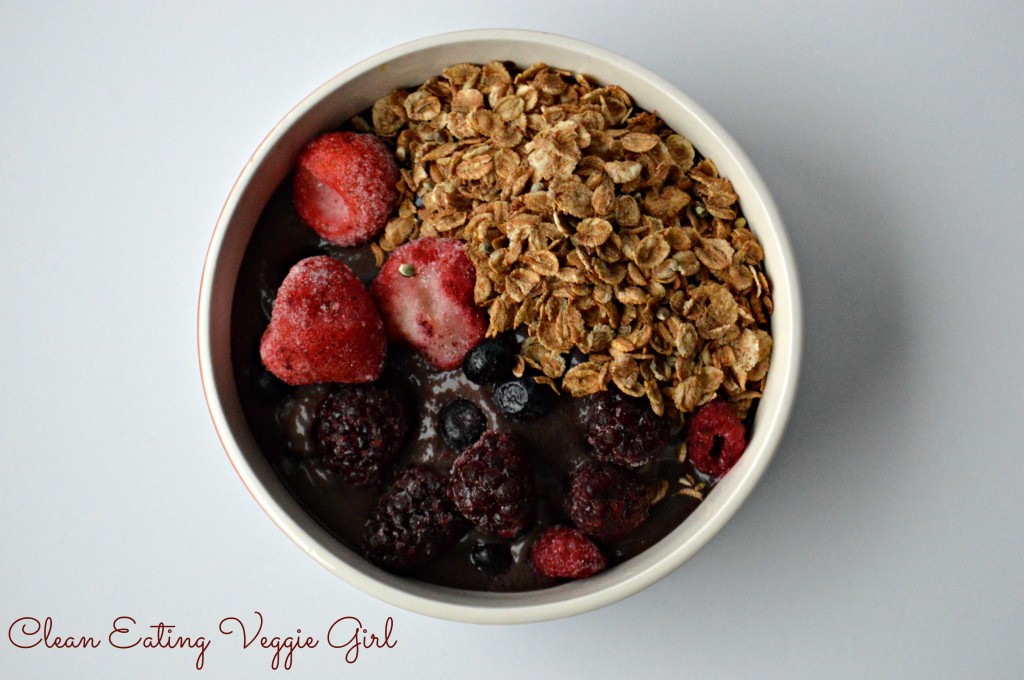 Acai bowls may look and sound fancy, but they are so easy to make at home.  Do yourself a favor and add this healthy, superfood bowl to your breakfast rotation!
Have you tried acai bowls?  Have you ever made your own?
Pin and share this recipe on Facebook and Twitter using the share buttons below!