It is Wednesday, friends!  We are about a week away from Thanksgiving, and one of the main things that I have on my brain is food.  That is totally natural during the holiday season, right?  Or maybe it is simply a result of having eaten some of the most delicious meals and snacks over the past week.  Lucky for you, I am going to let you in on some of these latest eats.  I hope you find some meal planning inspiration from this one!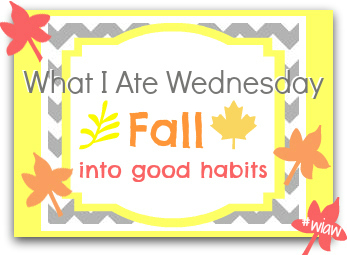 What I Ate Wednesday: November 19, 2014 (Recent Eats)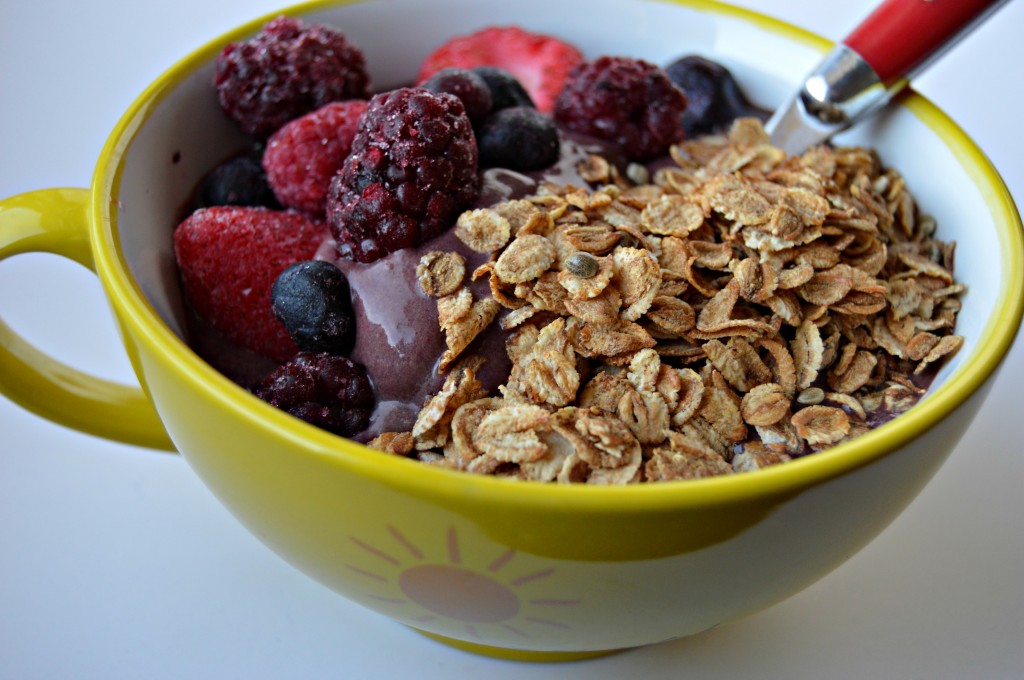 Are you getting sick of seeing these acai bowls?  I sure hope not because I am far from sick of eating them.  These have literally become a Saturday morning ritual for me.  It is funny because I crave them even when it is 30 degrees outside!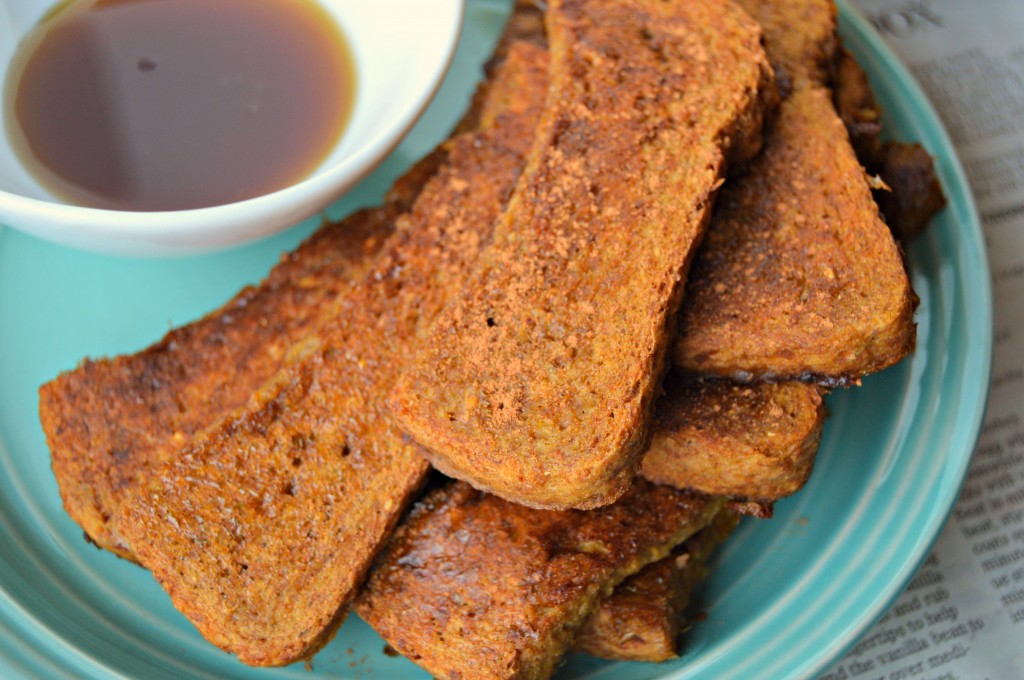 There is nothing better on a Sunday morning than Pumpkin Spice French Toast Sticks dipped in maple syrup.  Nothing.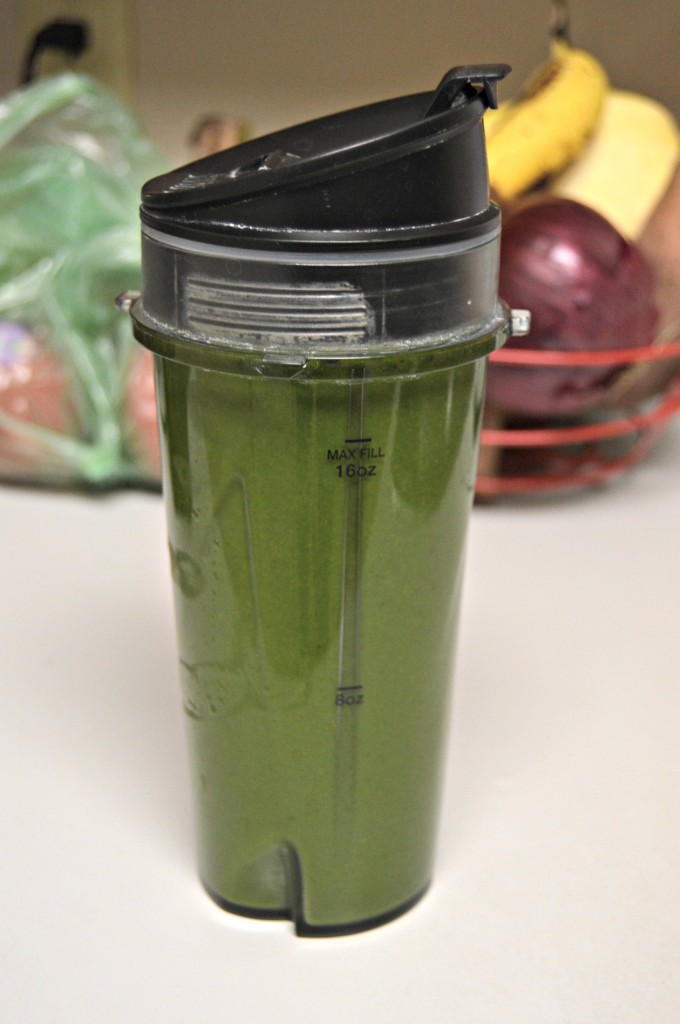 It wouldn't be a WIAW post without one of my daily green smoothies.  This one contained unsweetened vanilla almond milk, vanilla Vega One, frozen zucchini, frozen banana, frozen strawberries, and lots of fresh spinach.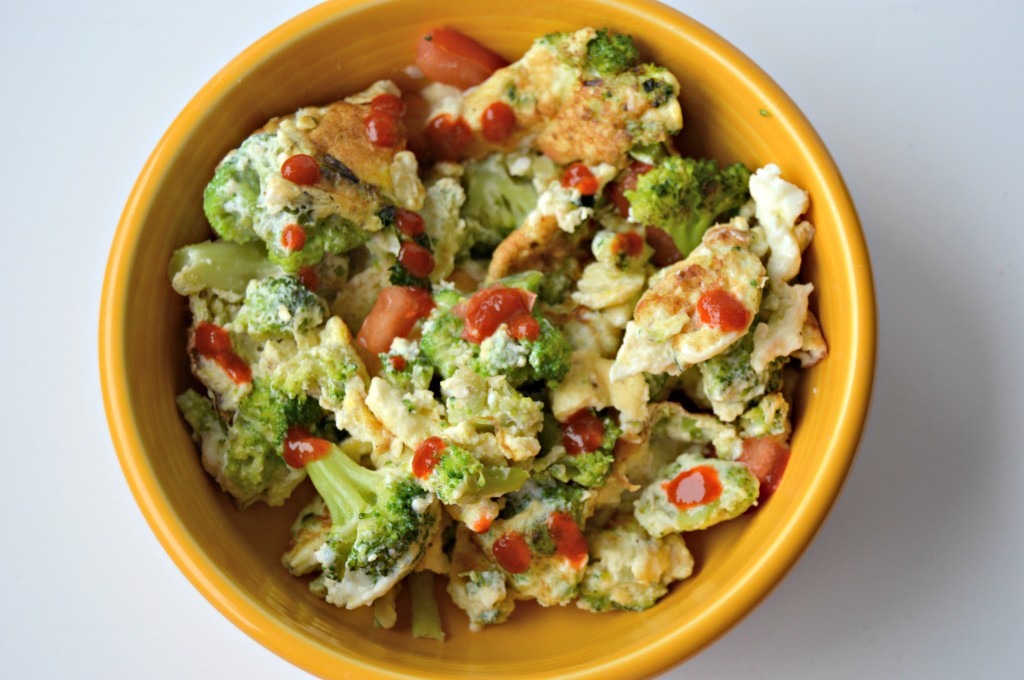 One of the best breakfast accompaniments, in my opinion, is a bowl of scrambled eggs with veggies (broccoli this time) topped with sriracha sauce.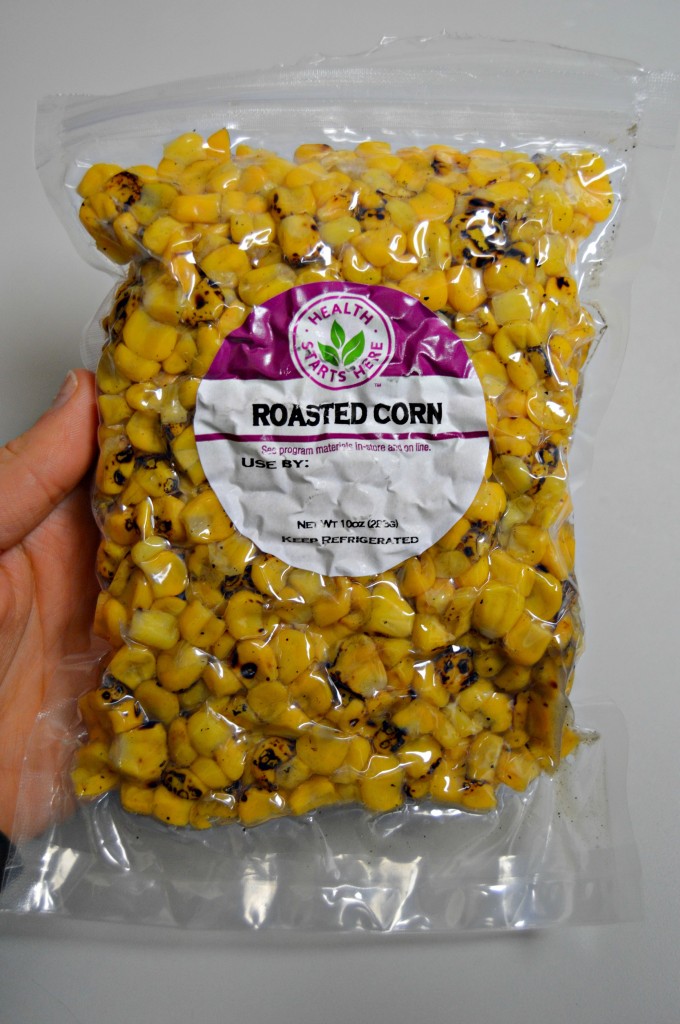 A few nights ago I combined this pre-roasted ready-to-eat corn from Whole Foods…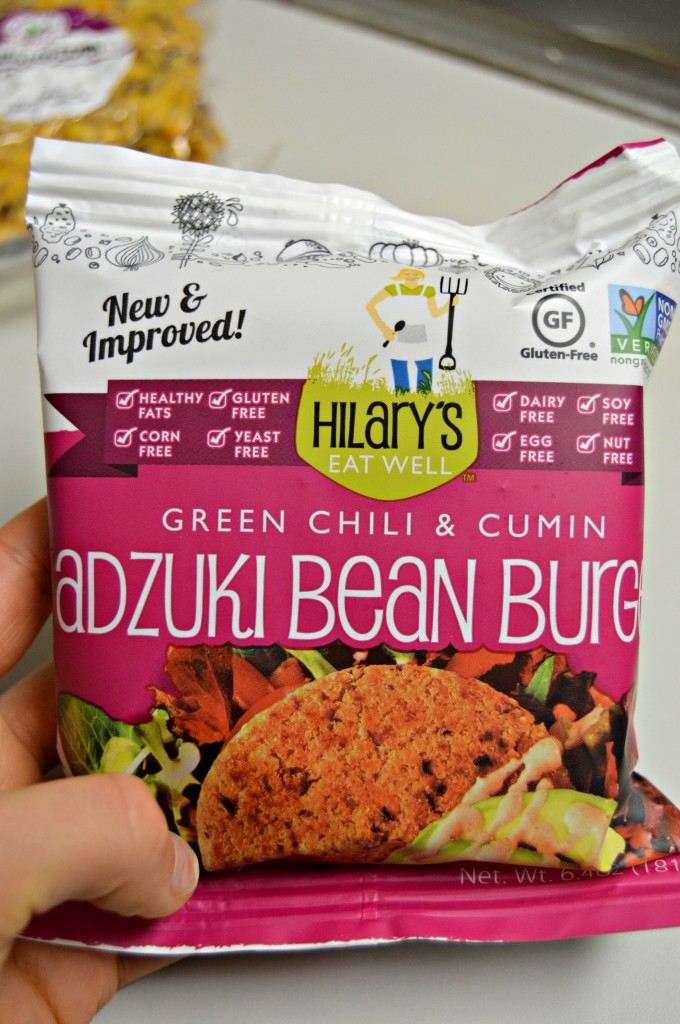 …with one of these Green Chili and Cumin Adzuki Bean Burgers (which are awesome, by the way) to make a Mexican-style salad.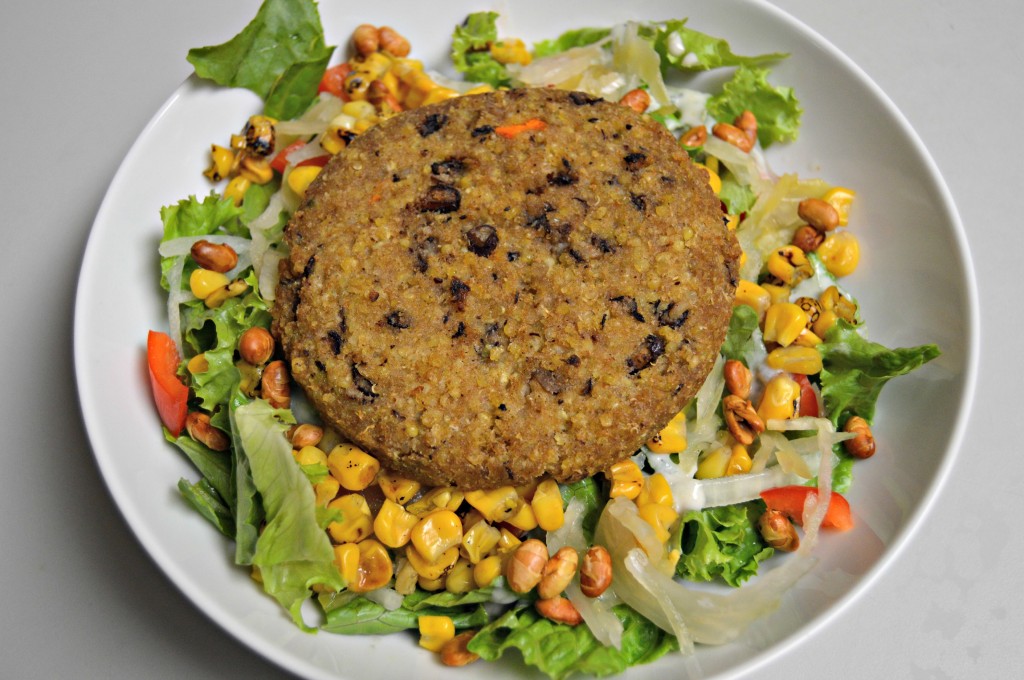 This is by far one of my favorite recent dinners…and it was SO easy to make!  My salads recently have gotten a bit boring, so these two new ingredients really spiced things up (literally).  The other ingredients in the mix were green lettuce, onions, red peppers, sauerkraut, soynuts, and Hilary's vegan chia ranch dressing.  What can I say, I am a major fan of Hilary's Eat Well products <– and no, this is not a sponsored post.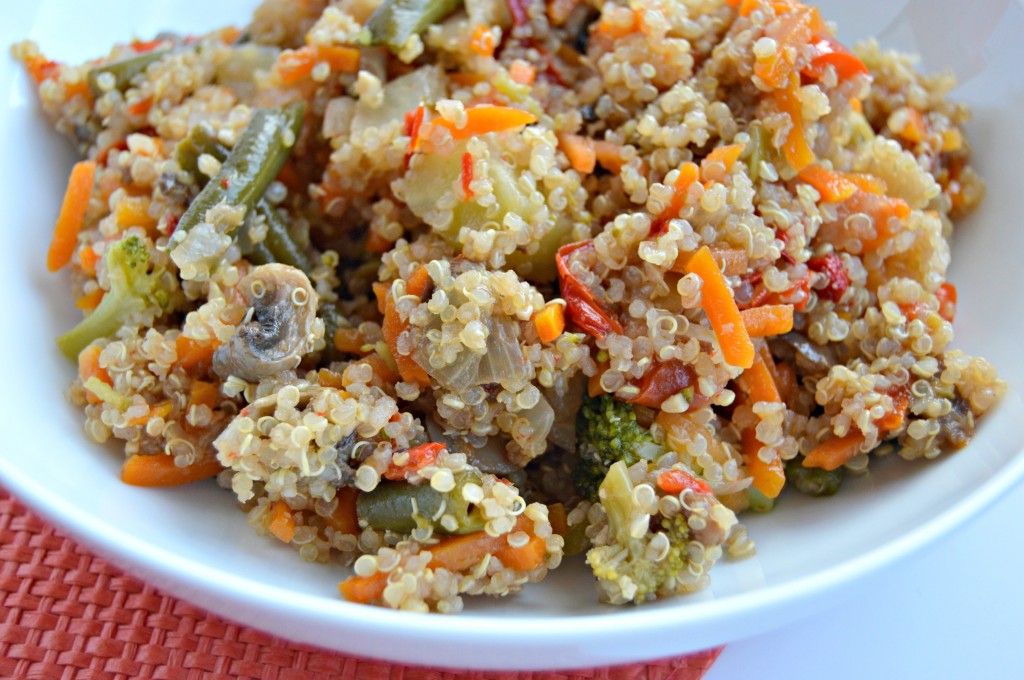 This deeeelicious sweet chili vegetable and quinoa bowl was SO good.  I'll be sharing more about it on Friday.  Try to be patient! 😉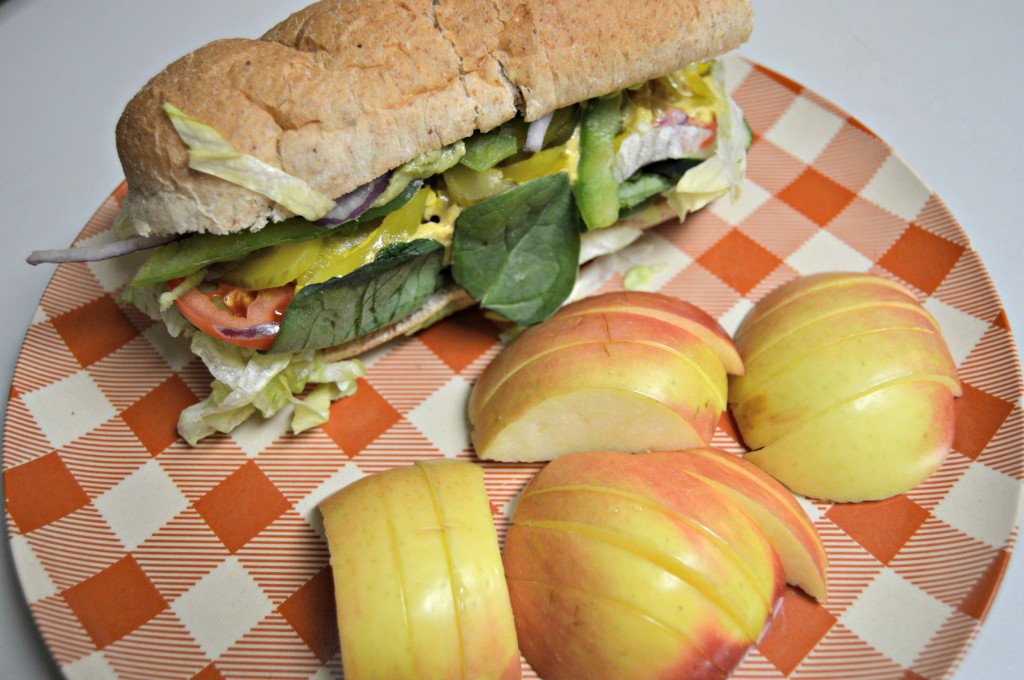 My easiest dinner of the week: a veggie Subway sandwich with an apple.  I ate this for the virtual Skype date that Jeremy and I had.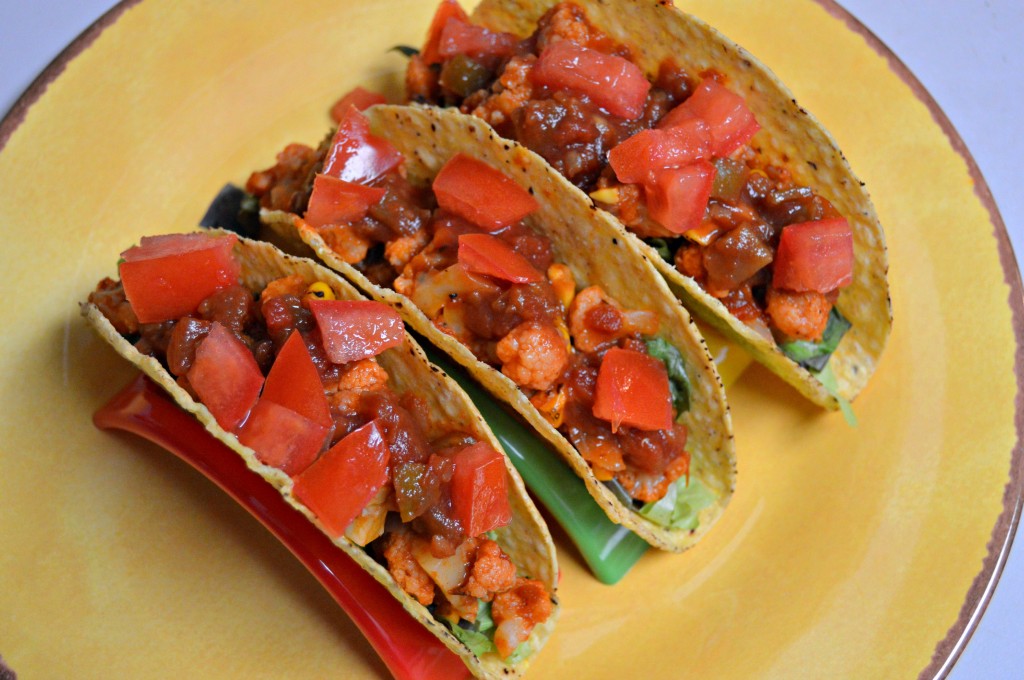 Some of the most amazing vegan tacos that I have ever made… with cauliflower!  I'll share the recipe for these bad boys in the first week of December.  You are definitely going to want to check it out!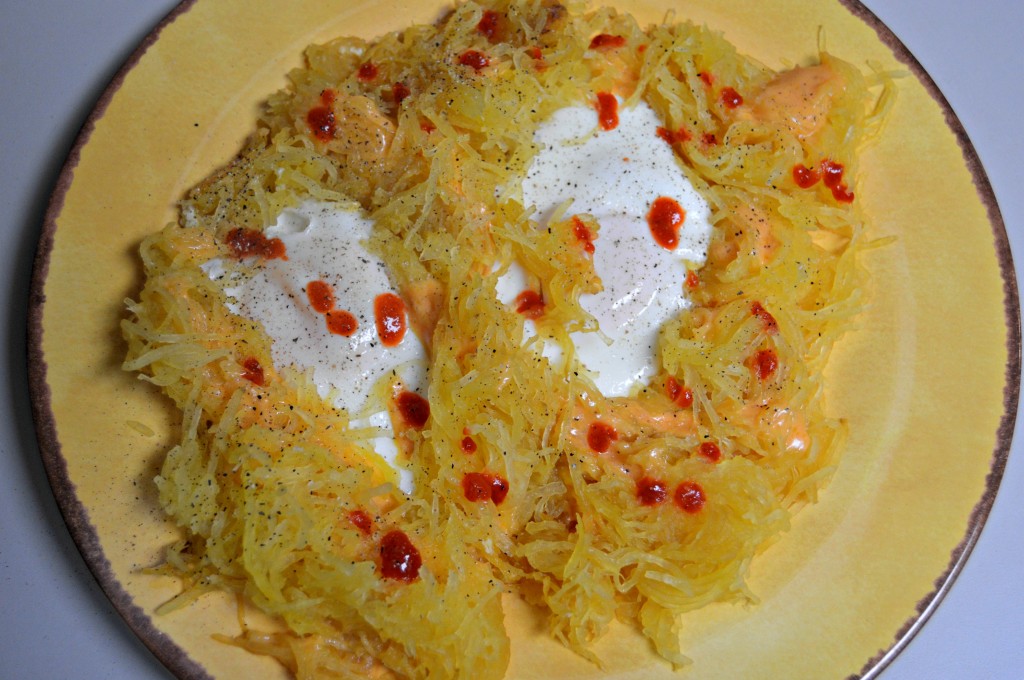 It wouldn't be a Fall post without some spaghetti squash!  I made my Spaghetti Squash and Eggs with "Cheese" a few nights ago and it really hit the spot for a warm, cozy, and comforting meal.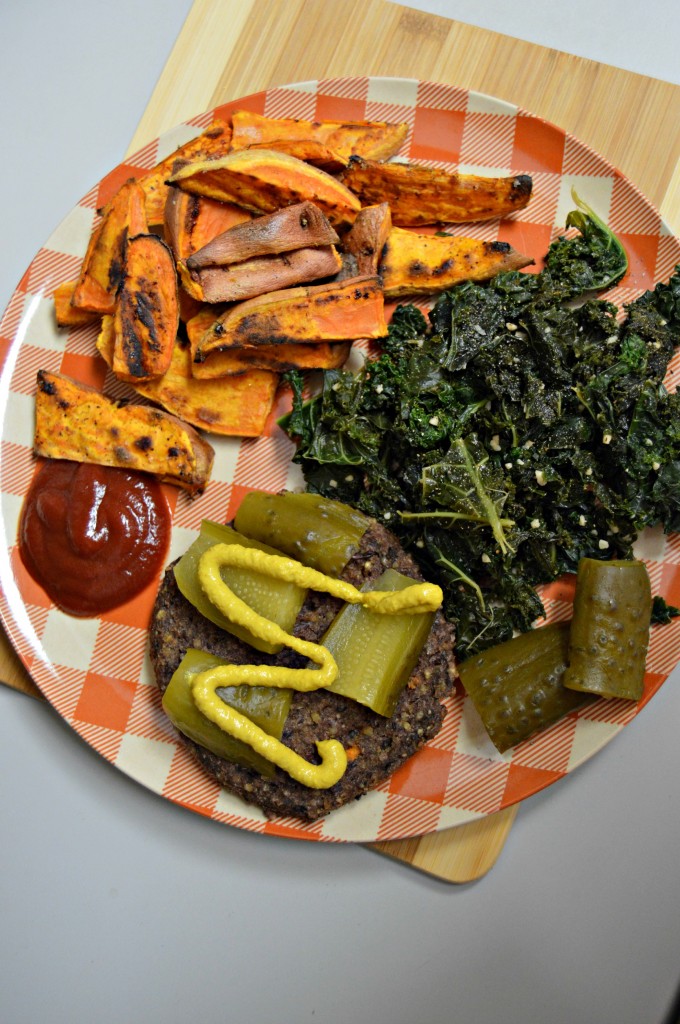 This was one of my favorite dinners over the past week.  I made a Hilary's Black Rice veggie burger with dill pickles and mustard.  I served it alongside homemade sweet potato fries and sauteed kale.  Everything about this was so good!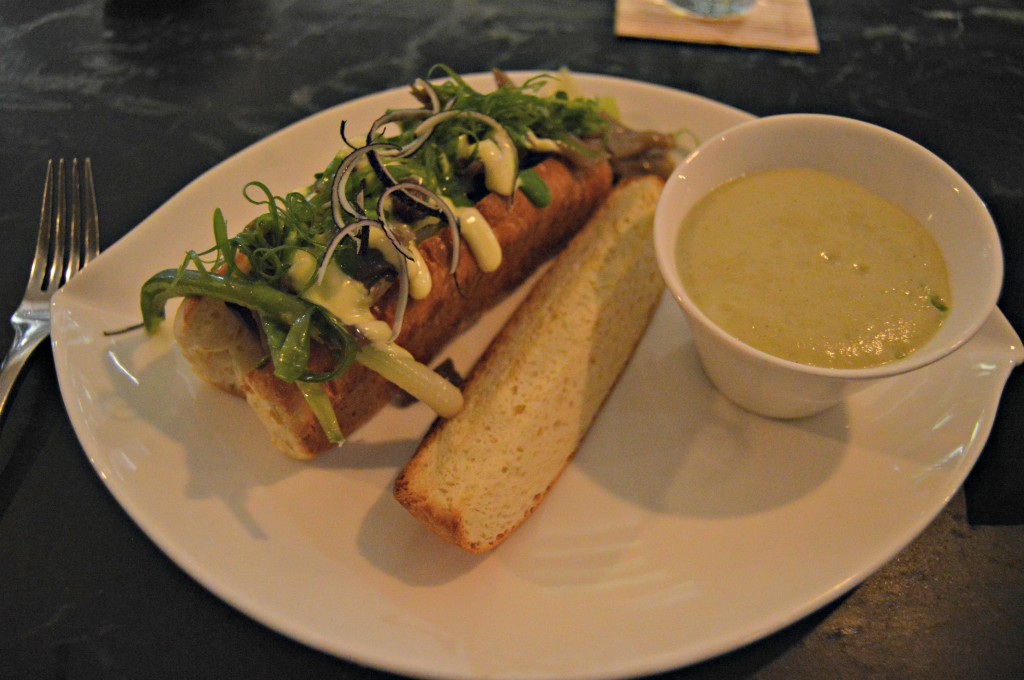 Last Thursday Joanna, Jordan, and I went to dinner at The Grey Plume.  I love The Grey Plume and always order the Vegetarian Sandwich (which changes almost weekly depending on which vegetables are in season).  Erin first introduced me to it and I fell in love at first bite.  On this specific visit, I ordered it alongside a cup of the creamiest broccoli cheese soup.  The soup was absolutely perfect on a super cold night.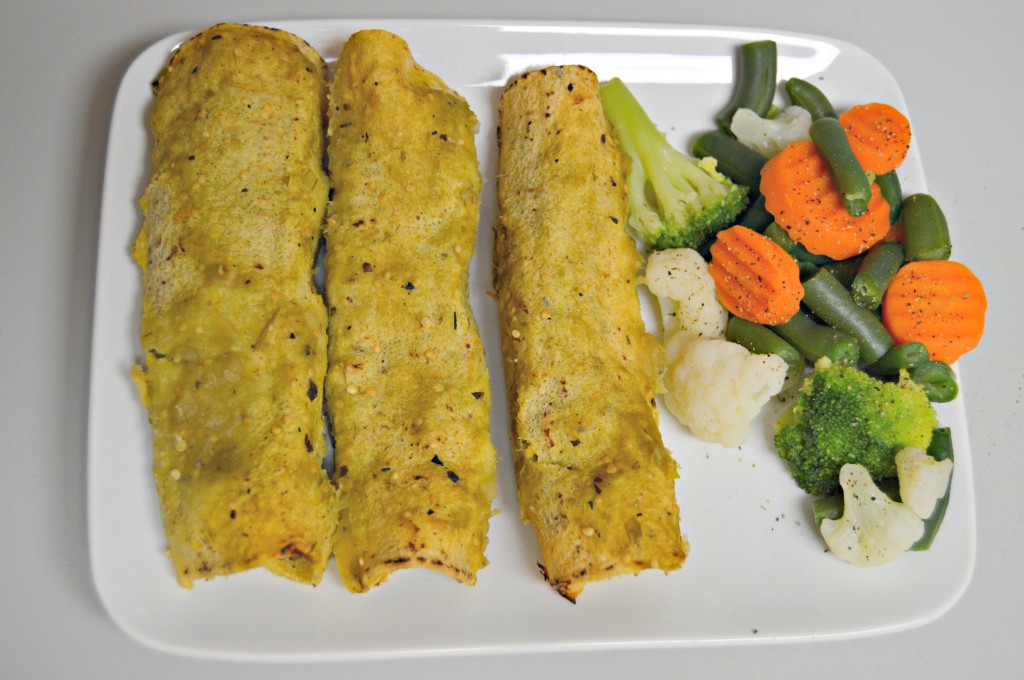 I shared Alexis's Lentil, Kale, & Salsa Verde Enchiladas in a past Friday Foodie Favorites post because I LOVE them.  I made them again on Saturday night and have been eating the leftovers throughout this week.  They are so good.  You must try them if you haven't already.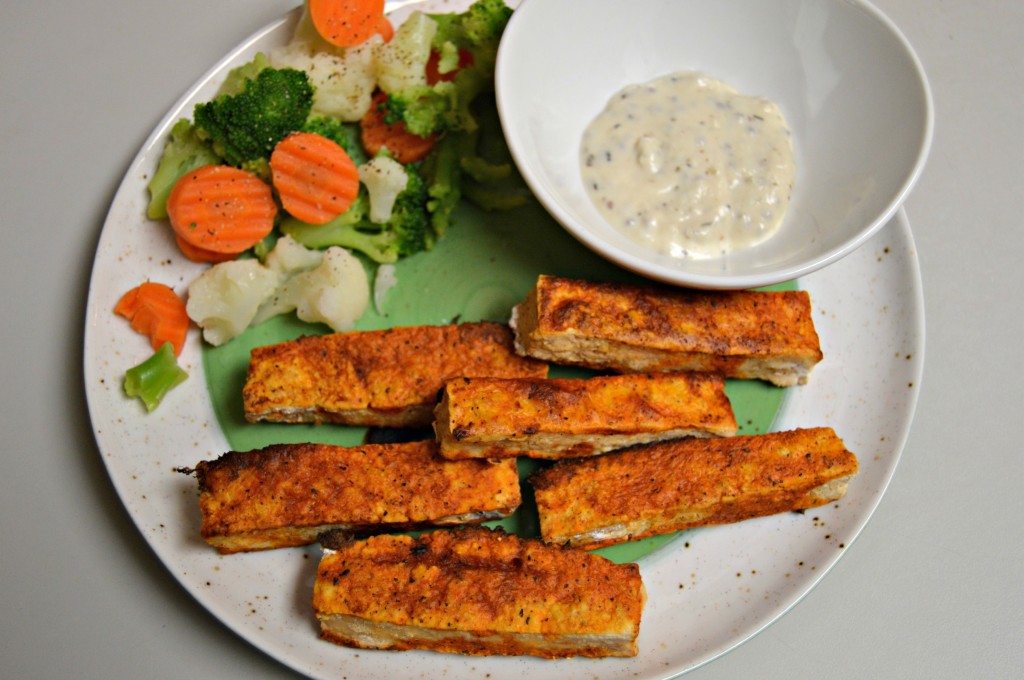 Buffalo tofu wings happened… again.  I cannot get enough of these.  I could honestly eat them every single day of the week.  It may or may not be due to the fact that I love buffalo sauce and I have finally perfected my tofu-cooking method.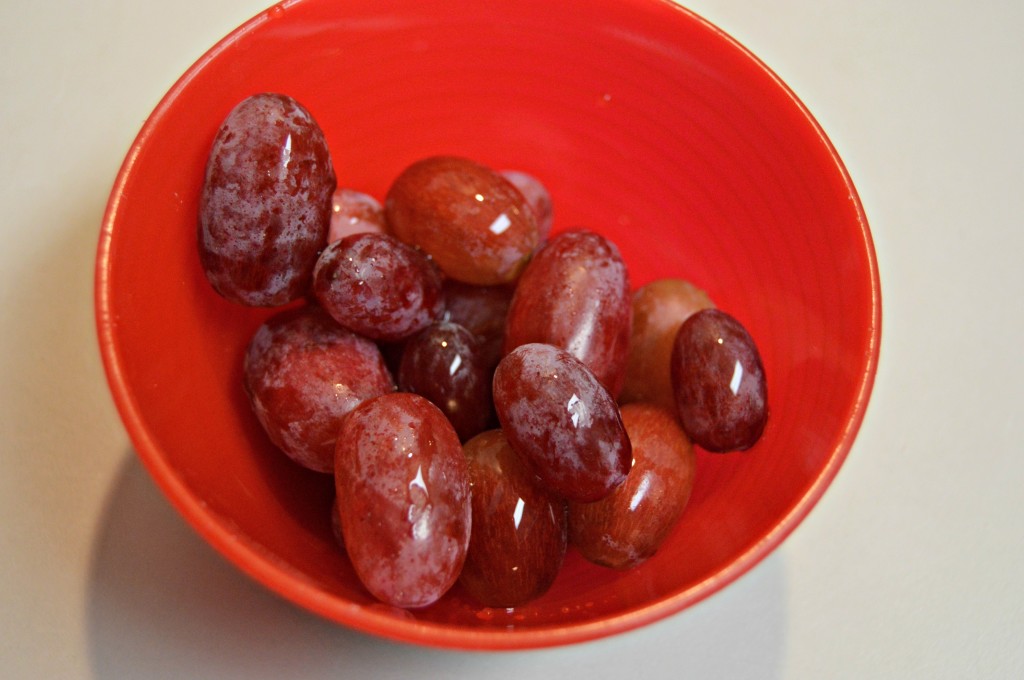 Grapes for a snack never ever get old.  This has become a nightly thing for me- normally paired with salty popcorn!
I went through a huge phase about 6 months ago where I was eating carrots with hummus every. single. day.  I eventually tired of it, but the craving is back!  This time I dipped my baby carrots into a spicy red pepper hummus.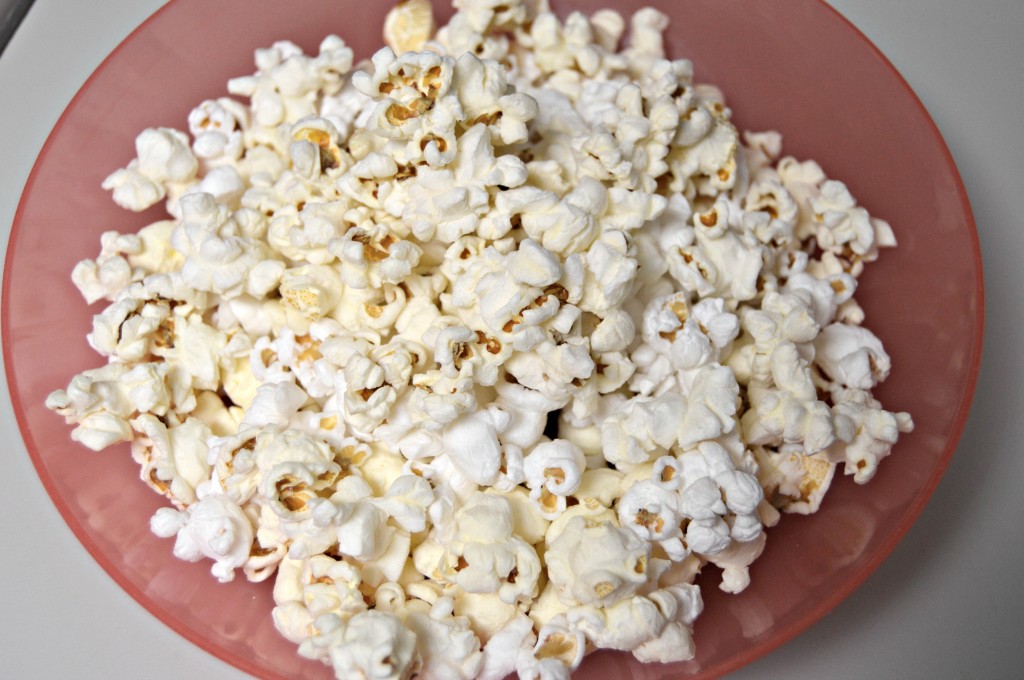 And here is the popcorn (paired with the grapes above)!  I eat popcorn about 4 to 5 nights per week as my snack before bed.  It never ever gets old.  I suppose it helps that I am always switching up the flavors that I eat.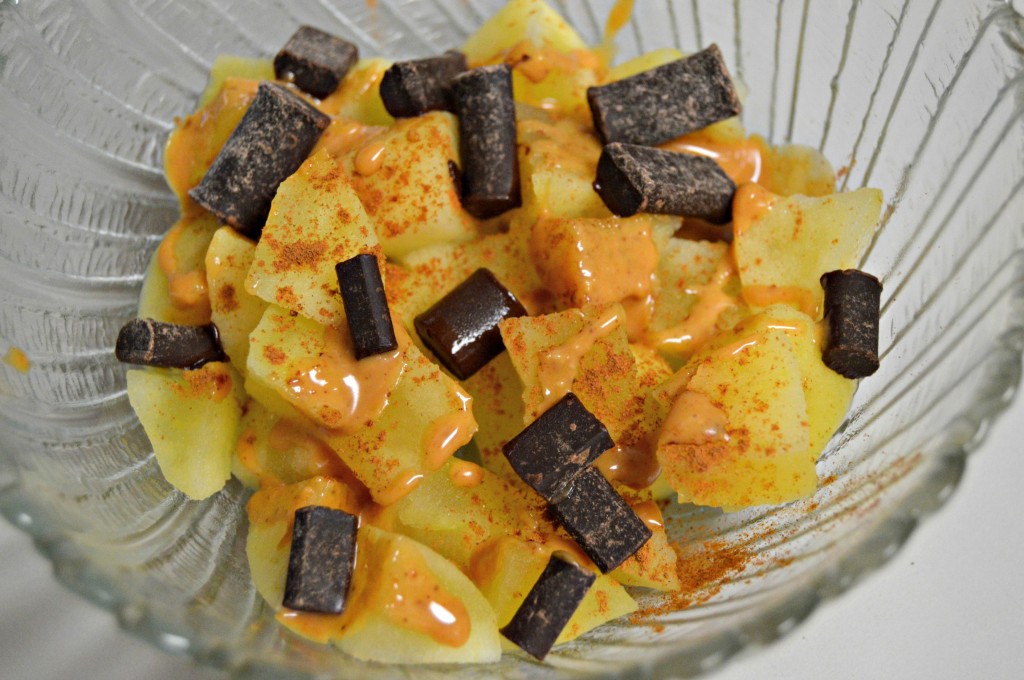 This is my favorite way to jazz up eating an apple for a snack.  I peal and dice it, microwave it for about 60 seconds, and top it with cinnamon, nut butter, and vegan chocolate.  It tastes like heaven.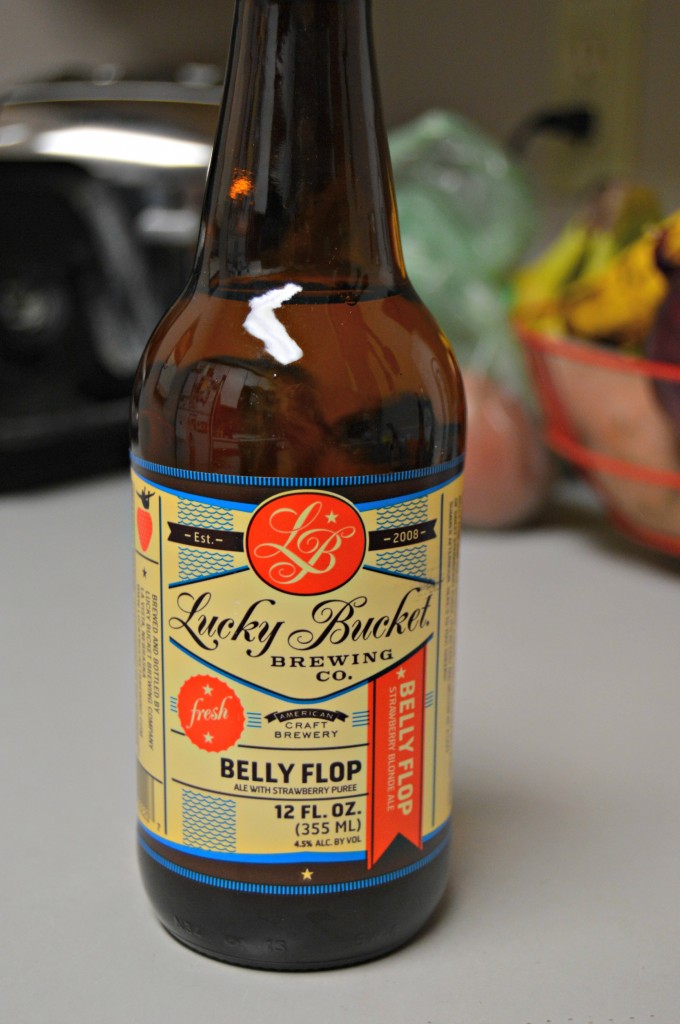 It may not be Summer anymore, but I am still enjoying Lucky Bucket's Belly Flop beer.
There you have it!  A post full of SO many delicious recent eats.  I hope everyone has a great Wednesday 🙂
Name your favorite breakfast that you ate over the past week.  I am looking for some new ideas!