Happy Friday!  Fridays never roll around often enough now do they?  I am thinking we should definitely make the weekend at least four days long.  Who agrees?  I should probably dream on because I don't see that happening anytime soon.
What could happen more frequently, though, is my Friday Foodie Favorites posts.  It has never been my intention to share them on a weekly basis, but lately it has turned into about once per month if we are lucky.  I promise I'll try to do better!
Lucky for you, I have four wonderfully delicious recipes to share with you today.  I hope you enjoy them and give a couple of them a try.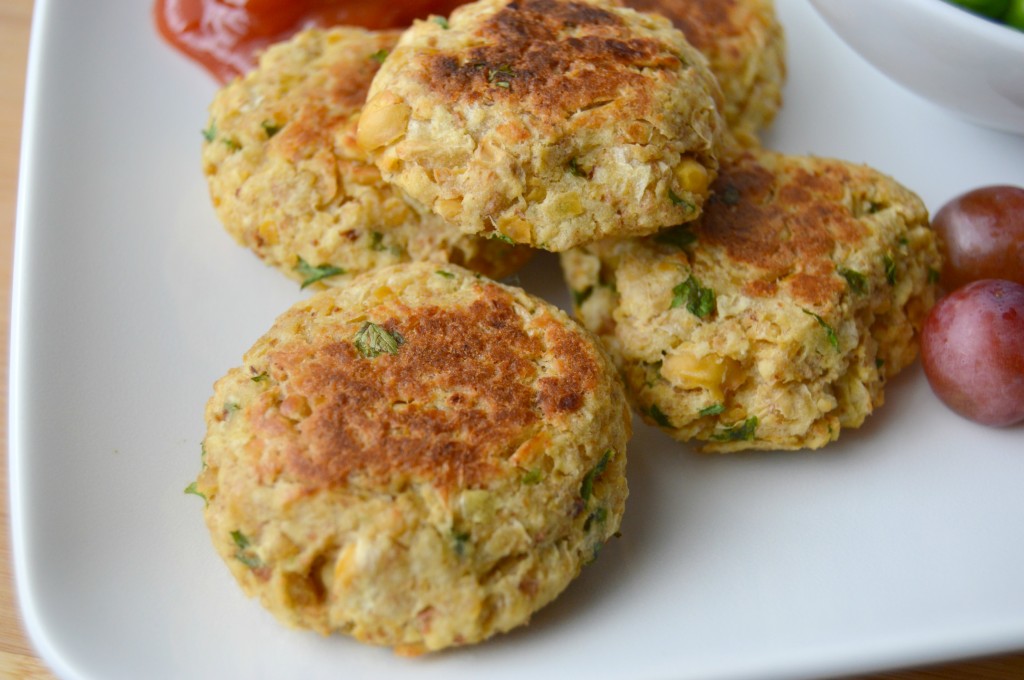 I have teased you at least two times already with these and I am finally sharing the recipe with you.  See what I mean about the slacking part?  I made Amy's Chick-en Nuggets for dinner about a month ago and have already made them again since.  These are vegetarian (though I'm sure they could be made vegan with a flax egg), crispy, protein-packed, flavorful, and so easy to make.  Basically, once you make these they will definitely become a staple on your weekly meal plans.  I followed the recipe exactly except I baked mine in the oven (400 degrees F for about 25-30 minutes flipping once) instead of frying them.  I also made them with white cannellini beans one of the times and they turned out great!  In other words, you can experiment with the ingredients of these and they are almost guaranteed to come out delicious.  One batch made three servings for me and they totally hit the spot for my chicken nuggets craving.  Adults can still eat like kids, right?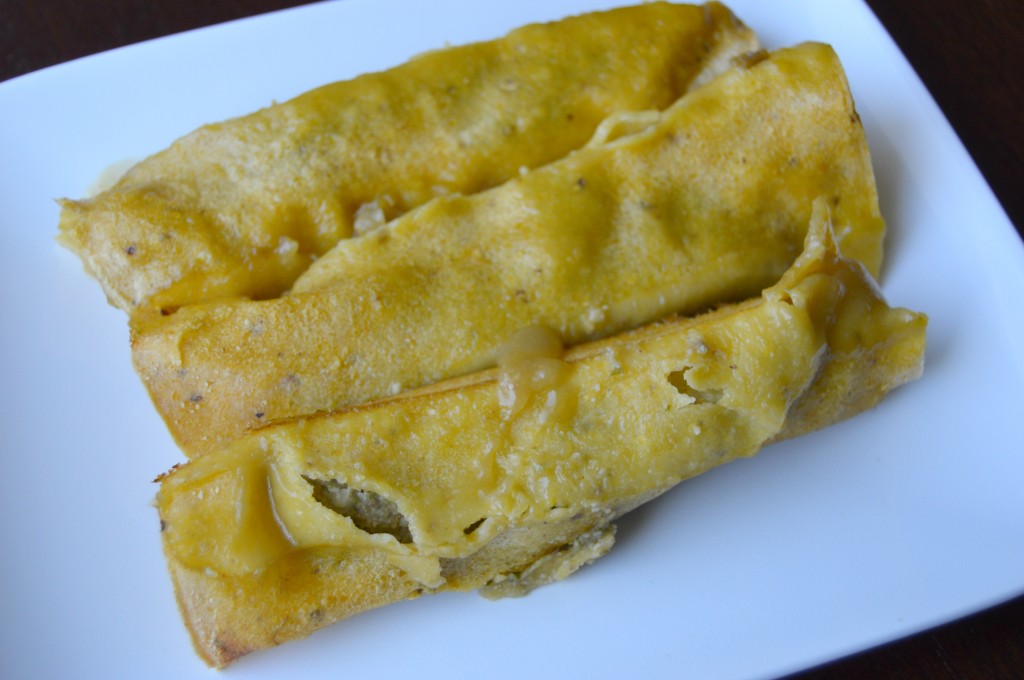 These aren't the prettiest things ever, but they sure taste good!  I posted about Alexis's recipe for Vegan Pinto Bean & Swiss Chard Enchiladas awhile back and when I saw her recipe for Vegan Lentil, Kale, & Salsa Verde Enchiladas, I knew that I had to try them!  The verdict?  These are SO good.  In fact, I think I may like them even more than her original version.  The filling certainly doesn't look too appetizing, but it tastes like heaven.  These have amazingly flavorful and contain just the right amount of spice.  Basically… they are perfect!  Another fun fact: they freeze and reheat beautifully!  I'll be adding these to an upcoming meal plan very soon!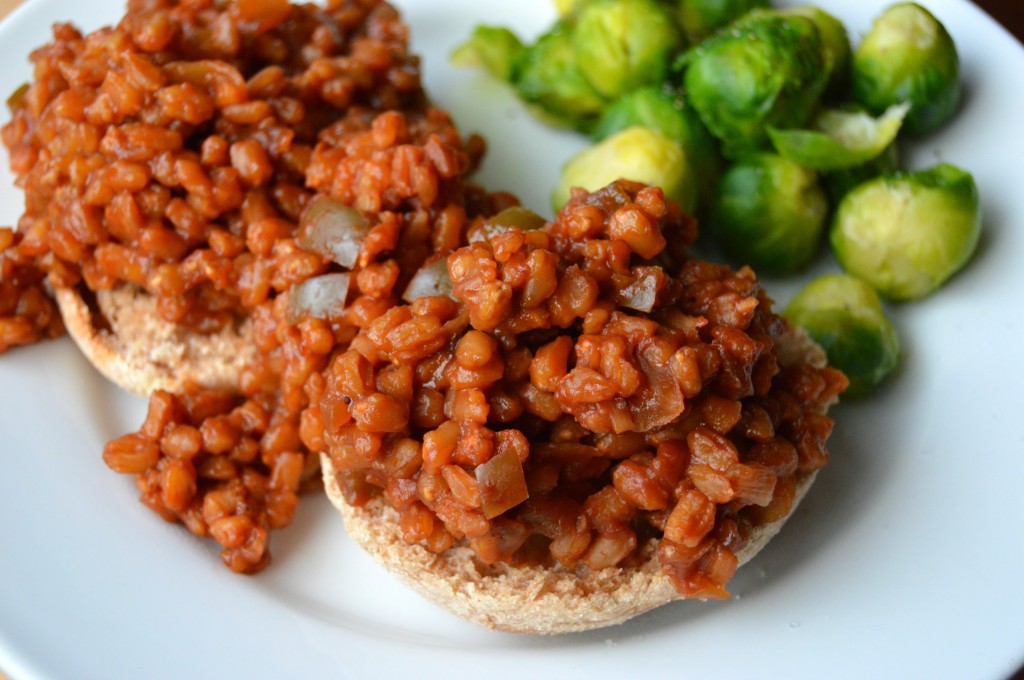 Ashley introduced me to farro, so when I saw another farro recipe from her on Oh My Veggies, I knew that I absolutely had to try it.  This recipe for Chipotle Peach BBQ Farro Sandwiches is a great one!  I used blueberry jam in place of the peach because it was what I had on hand, and they turned out so good!  Seeing as how I am a farro and barbecue lover, I couldn't really go wrong with this recipe.  I served my farro mixture open-faced on a toasted whole wheat English muffin.  This was a wonderful idea.  I also ate it in Romaine lettuce wraps for a couple of meals.  Again, it was spot on.  As if I needed to be, I am even more convinced that farro is my long lost lover when it comes to grains.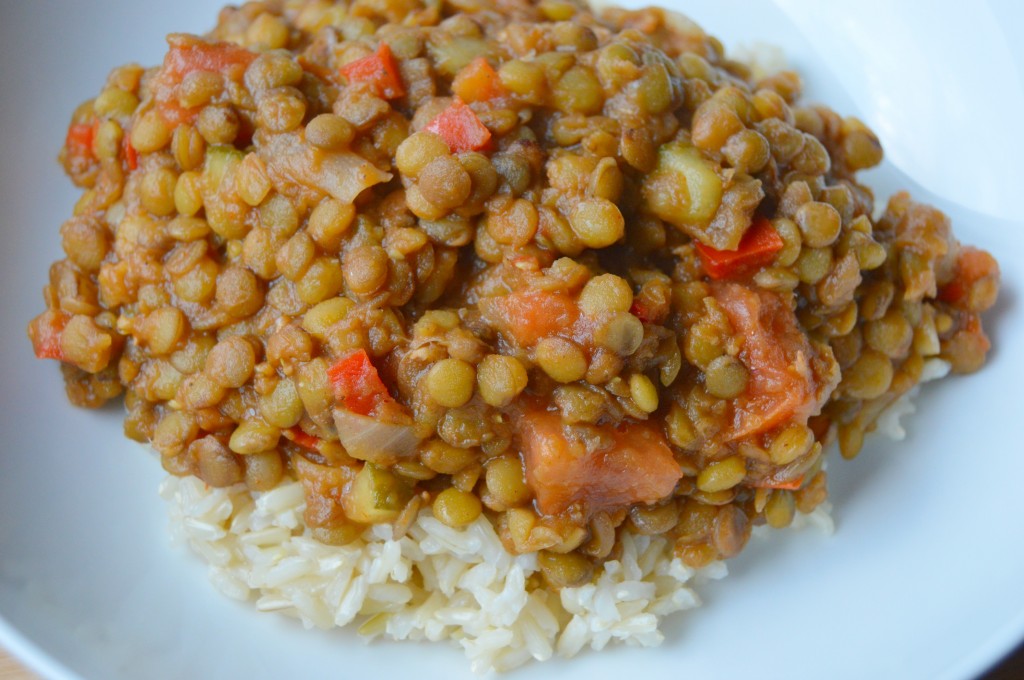 I couldn't do a Friday Foodie Favorites post with only one recipe involving lentils now could I?  This is a deeelicious one too!  I made Sandra's Lentil Stroganoff for dinner and ate the leftovers for lunch the next day.  Any lentil recipe that involves both pickles and barbecue is definitely my kind of recipe.  It sounds like a strange combination, but trust me when I say that it works!  I also added tomatoes and red peppers to mine since I had them on hand.  I served each portion over whole brown rice.  This was an incredibly flavorful and hearty dish that I cannot wait to make again during the Fall and Winter months.
Lentils, beans, farro, and veggies.  All of these things definitely make for four delicious dishes.  I hope you try one or all of them!