Grain-free, Paleo, and Whole 30-compliant Ground Turkey Plantain Nachos that make for the perfect meal or snack.  You have not had nachos until you have had plantain nachos!
I'm just going to go ahead and say it.  These nachos may be one of the best things I have ever made and eaten at home.  Seriously!  And that is saying something since I just recently started eating meat after more than three years without it.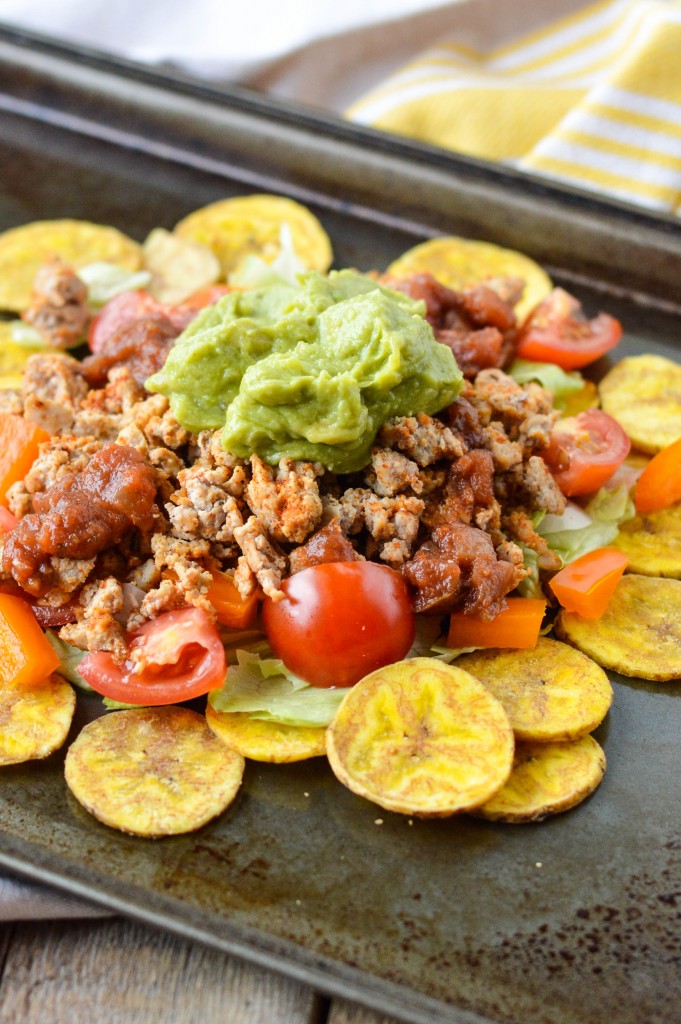 Remember when I shared that glorious picture of those plantain nachos a few weeks ago?  I'm pretty sure you haven't forgotten since they were easily the highlight of my What I Ate Wednesday post.  Y'all were loving them!  And since they were so well-received, I decided that it was only fitting for me to dedicate an entire post to them.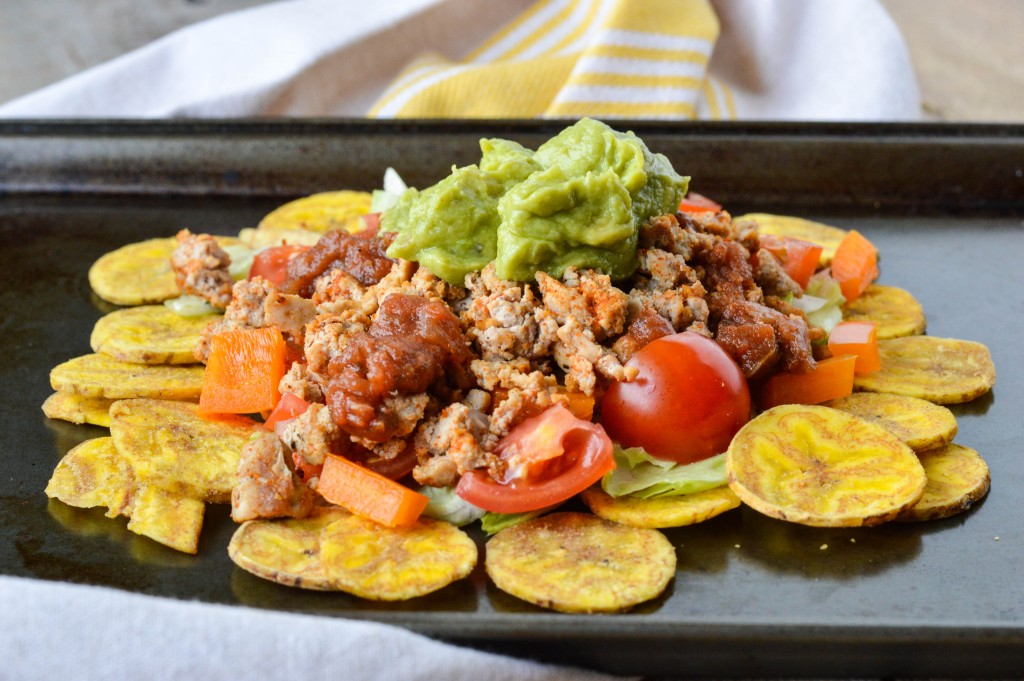 Most nachos are made with tortilla chips.  But I don't think I'm going out on a limb here by saying that you haven't had nachos until you have had plantain nachos.  I can honestly say that I would rather eat these over regular tortilla chip nachos any day.  They are 100% that good.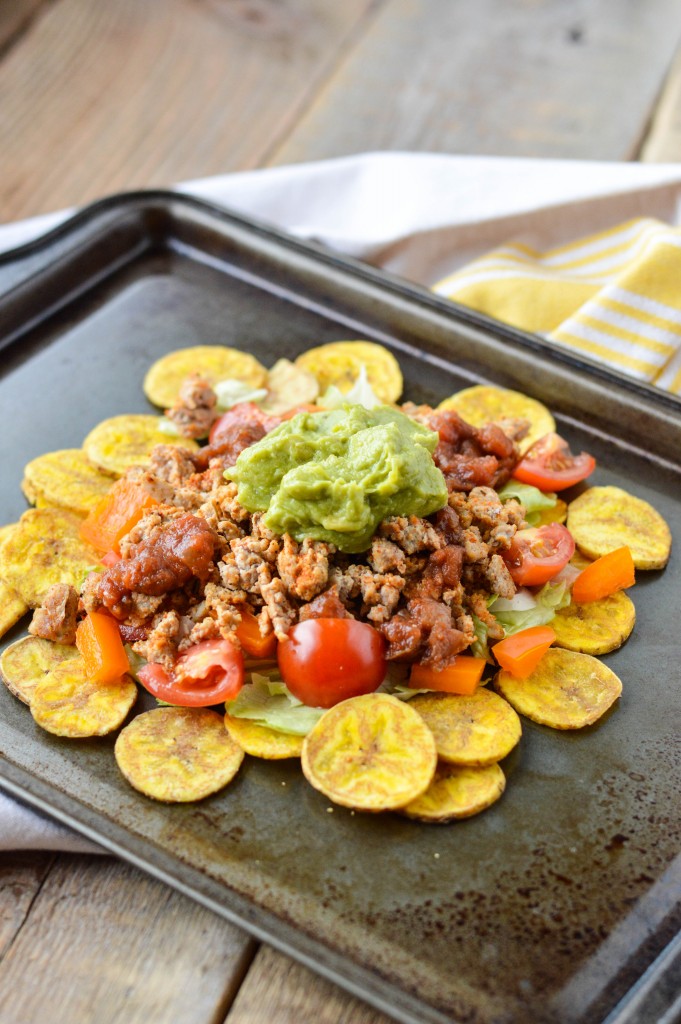 And for the record, I cannot take credit for this ingenious idea.  I do not remember where or when I first saw them on Instagram, but if you stalk the #whole30 hashtag like I have been lately, you are bound to come across a post or two.  Whoever is the original creator of plantain nachos, he or she deserves an award, a hug, and a billion dollars.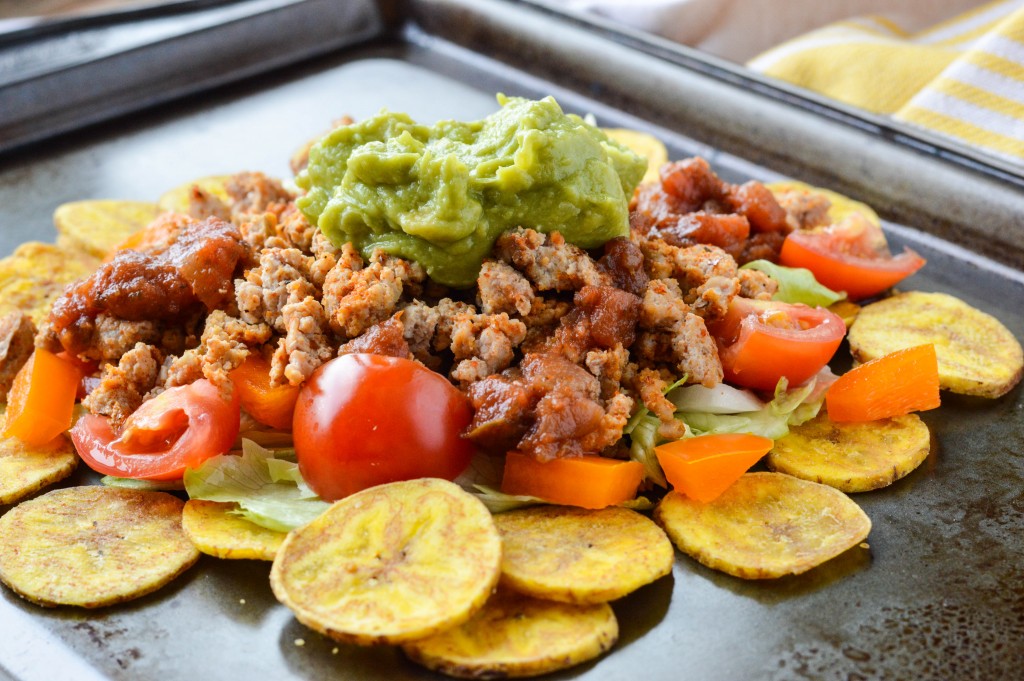 Today I am going to share my "healthier" version that I have been loving lately.  These nachos are made with ground turkey, which I am now officially going to name as my favorite meat since I started switching things up with my diet last month.  Either I prefer ground turkey over ground beef, or I simply still have no idea how to properly season and cook beef.  Both are completely possible.
Of course, if ground beef is your thing, it would work perfectly in place of the turkey for this recipe.  Heck, I bet ground chicken would be great, too.  And, of course you know I would never forget about my veggie-loving friends.  Lentils, beans, tempeh, and/or tofu would all be delicious in these nachos.  In other words, I think the plantain chips are the most important part.  Don't forget the guac either.  Never ever forget the guac.
Ground Turkey Plantain Nachos
Grain-Free, Paleo, Whole 30-Compliant*
Serves 4
Ingredients
1 lb organic 93% lean ground turkey
2 TB of your favorite taco seasoning (this one is great and Whole 30-compliant)
1 6 oz bag of plantain chips (Inka are my favorites, or you can make your own!)
2 cups shredded lettuce
desired toppings: onions, peppers, tomatoes, salsa, guacamole, etc.
*The Whole 30 has since changed their program rules and chips are no longer allowed.  Therefore, you will want to fry up your own plantain chips for these nachos!
Directions
1. In a large skillet over medium heat, brown ground turkey until no longer pink.  This will take approximately 10 to 15 minutes, depending on whether you have an electric or gas stove.
2. While the turkey is browning away, prepare your toppings.  I shredded my lettuce, chopped onions and peppers, and sliced tomatoes.
3. Once the ground turkey is cooked through, add the taco seasoning and stir until well-combined.
4. Compile your nachos in the following order: plantain chips, shredded lettuce, onions, ground turkey, peppers, tomatoes, salsa, and guacamole (along with anything else that you love on top of nachos).
I like to eat these with a spoon because they do tend to get awfully messy!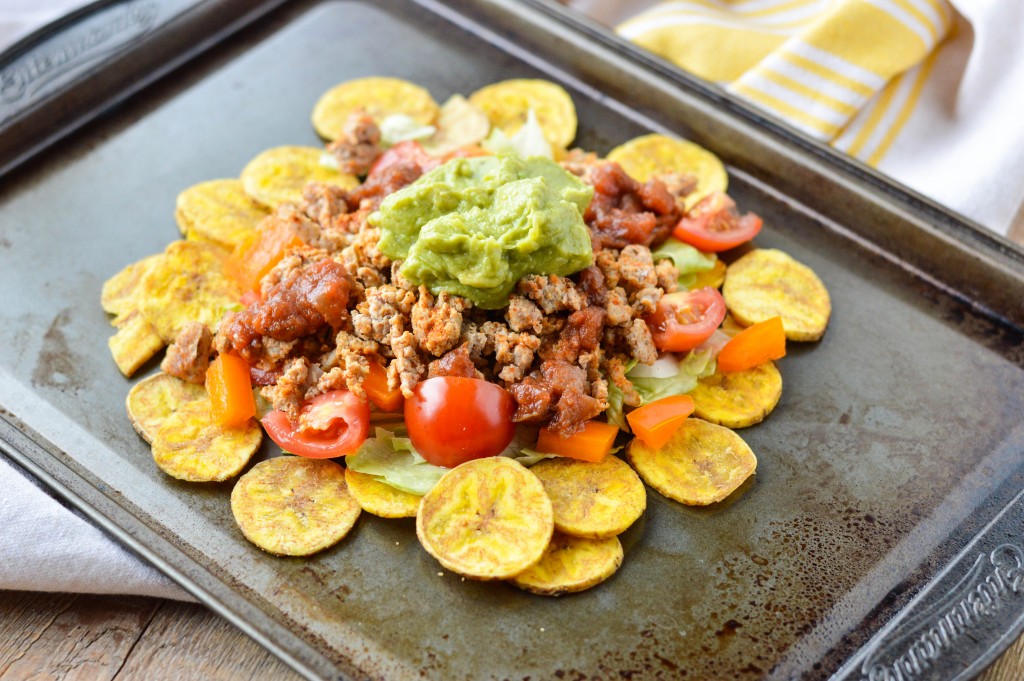 These nachos are:
Crunchy
Salty
Spicy
Summery
Simple
Flavorful
Filling
Healthy
and one helluva meal!
If you could not already tell, I am pretty passionate about plantain nachos.  In fact, if I could marry a food right now, it would probably be these.  But that would be weird, right?  I also think my boyfriend might get jealous.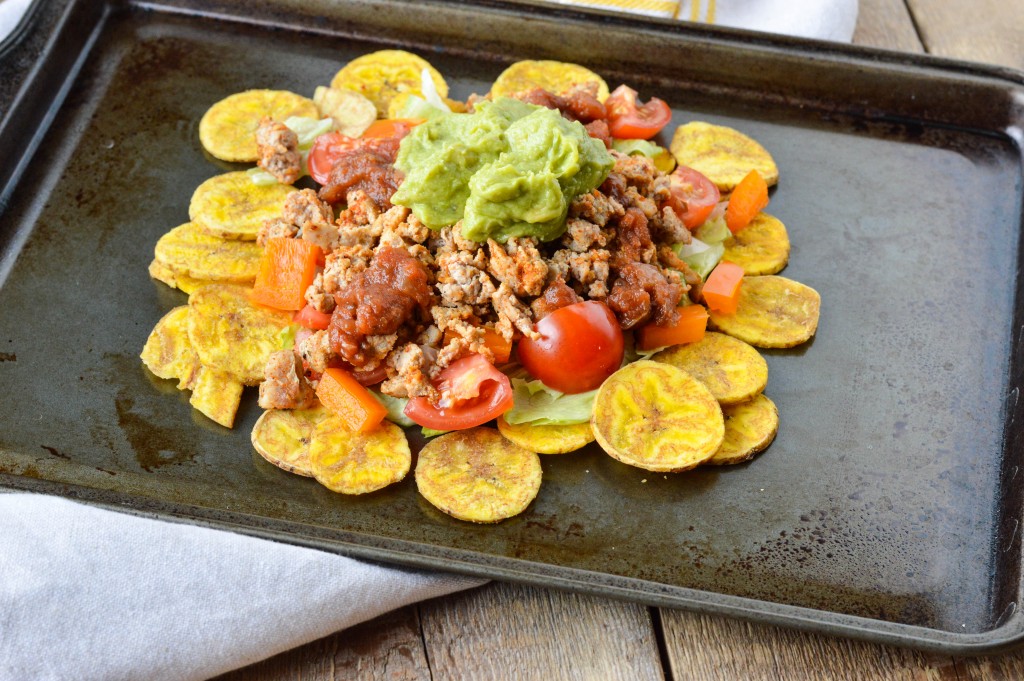 The perfect meal or snack: Ground Turkey Plantain Nachos #recipe #paleo #cleaneats Click To Tweet
Have you ever made plantain nachos?  If not, what are you waiting for?!