This What I Ate Wednesday is going to be short and sweet because, to be honest, I have been running around like a chicken with my head cut off this week.  I got back from a weekend in Iowa on Monday afternoon, have been working like a busy bee and squeezing in some friends time, all while getting ready for the thing I have been looking forward to for months now: a week in Colorado!  Saturday can hurry up and get here any day now.
Instead of dragging this out any longer (because I still have several posts to write for you for next week!), let's get right to the eats: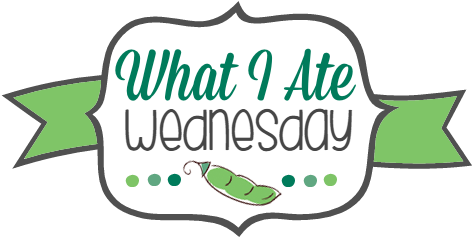 What I Ate Wednesday: June 17, 2015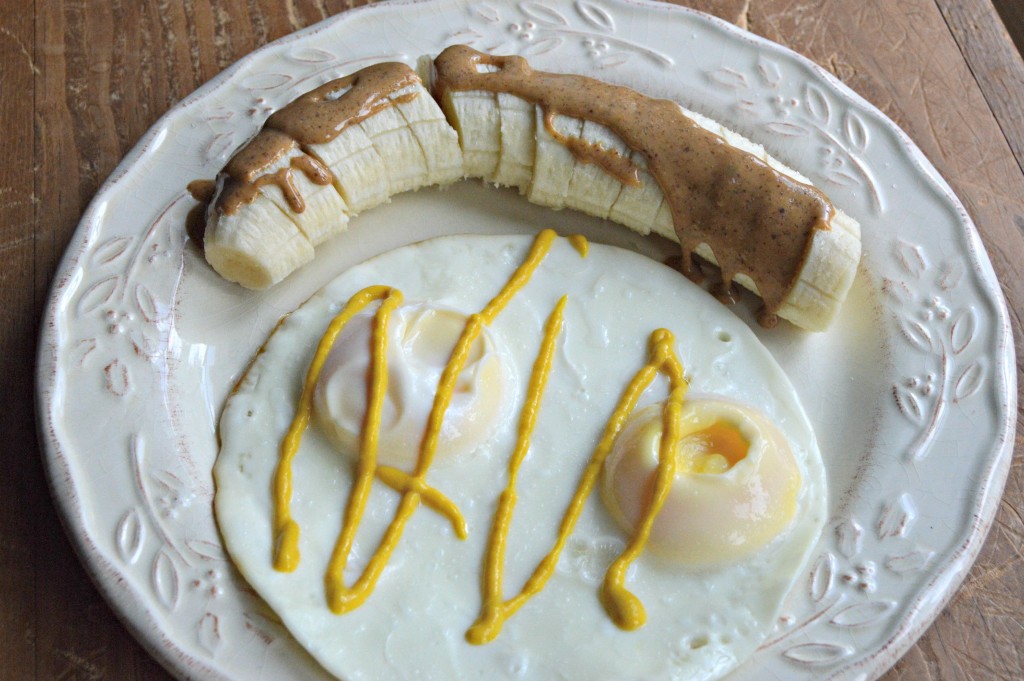 This particular day happens to be from Sunday when I was back home in Iowa for a friend's wedding.  My day began with one of my current favorite breakfasts: a sliced whole banana topped with creamy almond butter + 2 whole eggs fried in coconut oil.  Lately I have been loving adding some mustard to my eggs!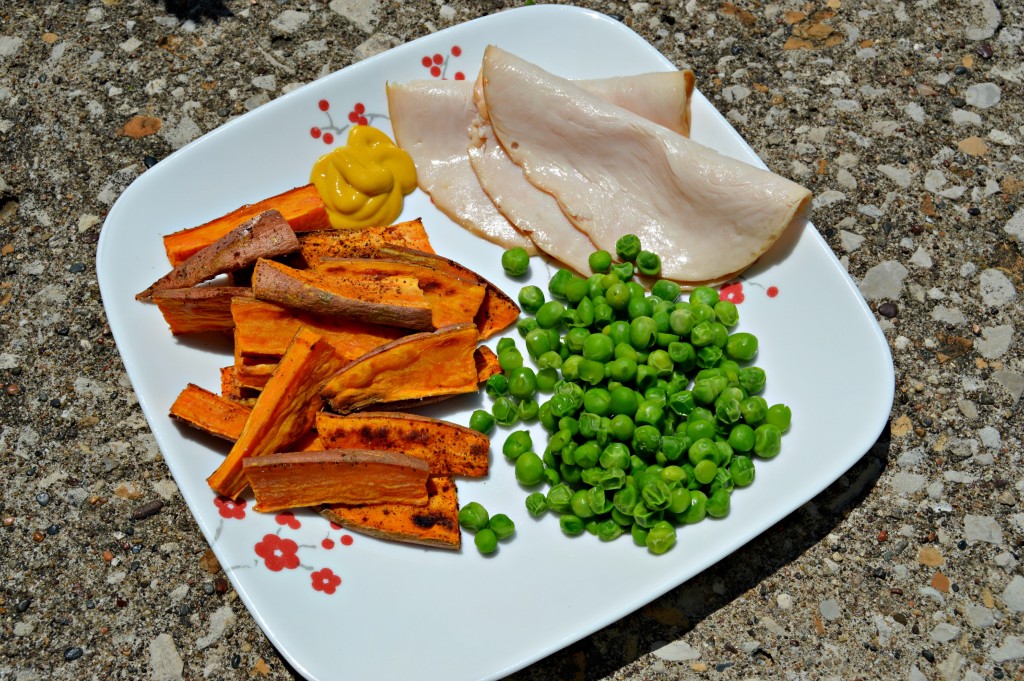 I ate lunch around 1:00.  I baked up some sweet potato fries that I served alongside oven roasted turkey and peas.  Carbs, protein, and veggies all in one meal?  Yes please!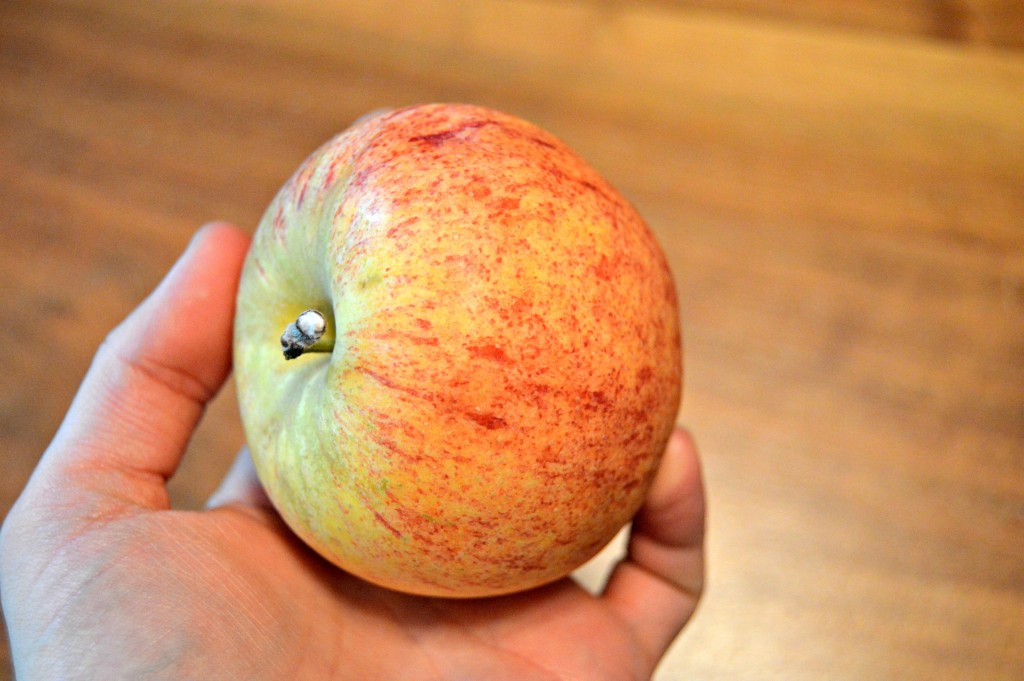 In the afternoon I snacked on an organic apple.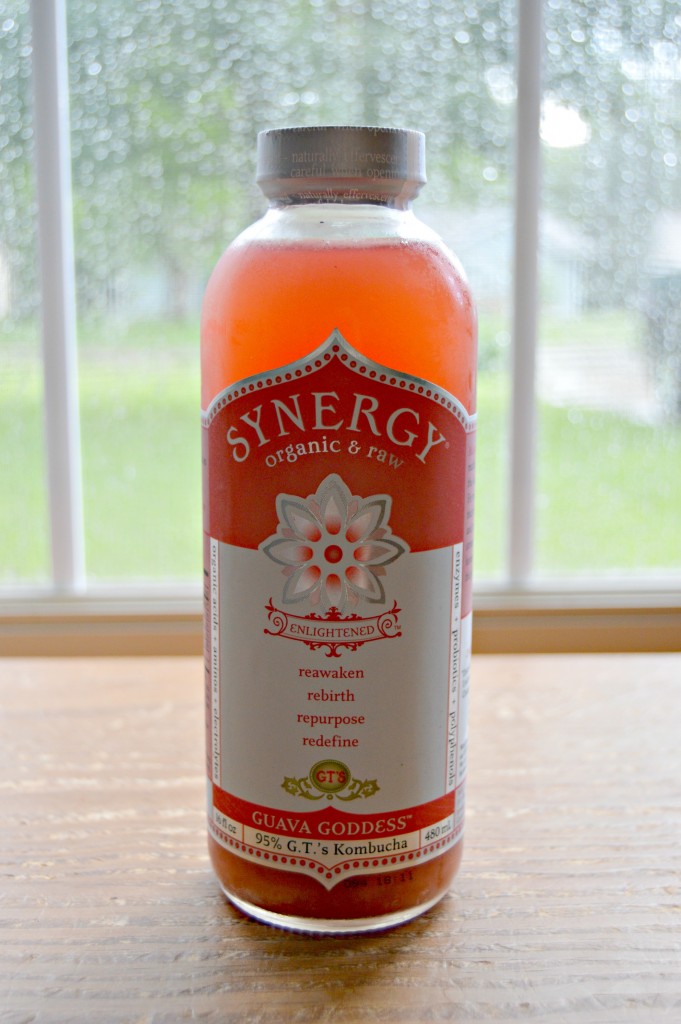 I also drank my favorite kombucha flavor: Guava Goddess from Synergy.  It was just what I needed to brighten up the rainy day.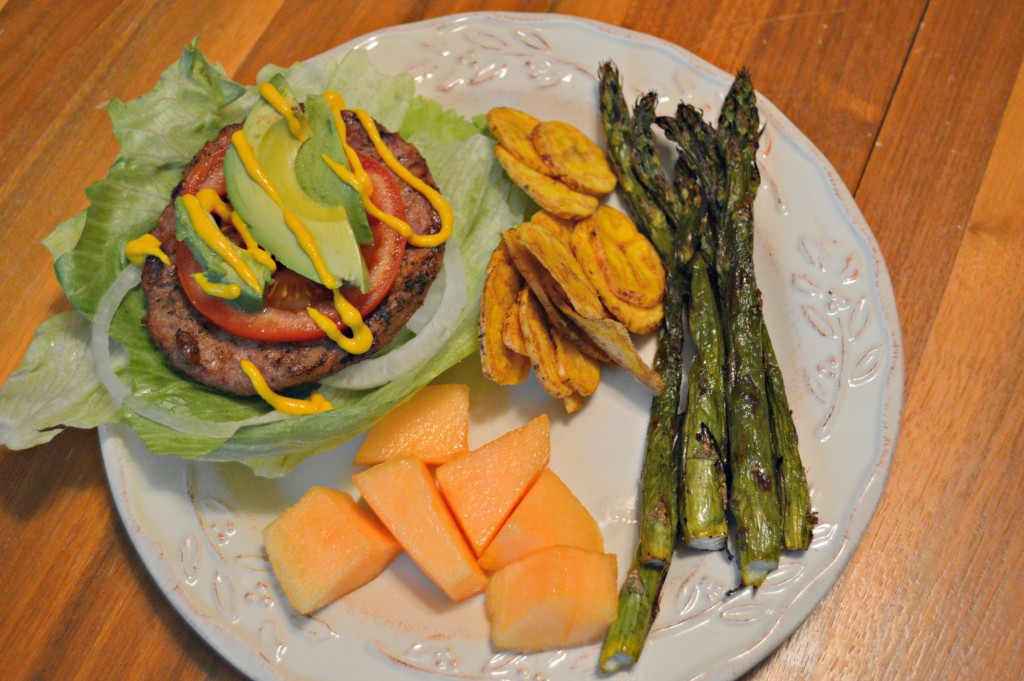 Dinner was by far my favorite meal of the day.  I always take advantage of my parents' grill whenever I am home.  We grilled up burgers and brats.  I chose a turkey burger that I served on a lettuce "bun."  I topped it off with onions, tomatoes, avocado, and yellow mustard.  On the side I ate grilled asparagus, cantaloupe, and plantain chips.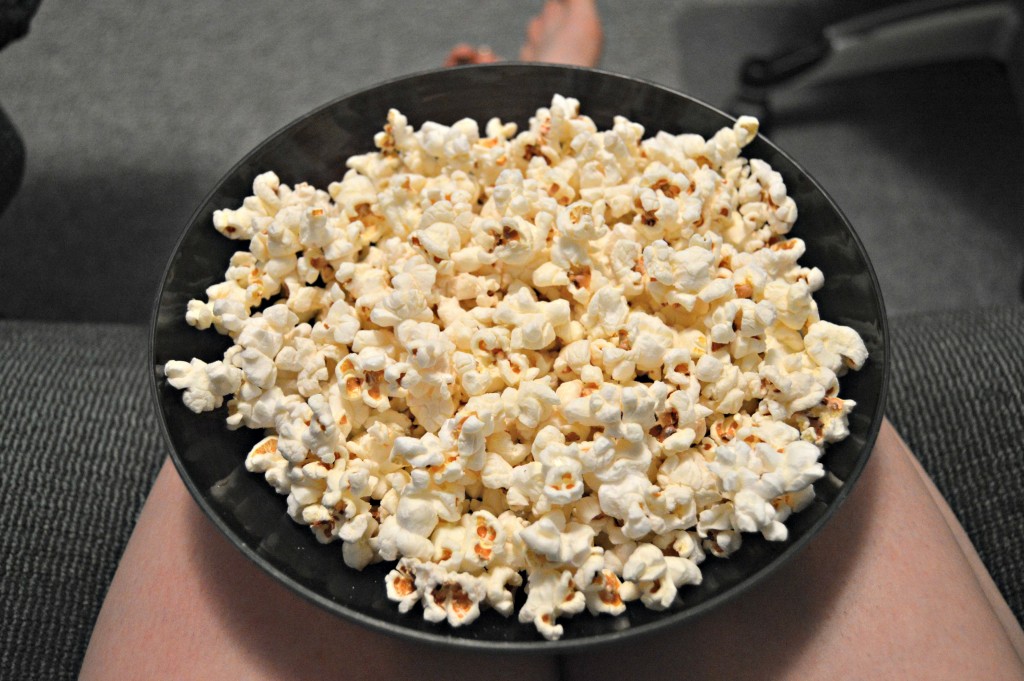 I ended off the night with one of my favorite treats: popcorn.  I am taking advantage of eating it as frequently as possible since I will be without it for a while once I start my Whole 30 in July.
Check out what a whole foodie eats in a day! #wiaw #cleaneats #foodie
Click To Tweet
What is your favorite thing to make on the grill?