An easy tutorial that will show you exactly how to make stove top popcorn in five minutes flat!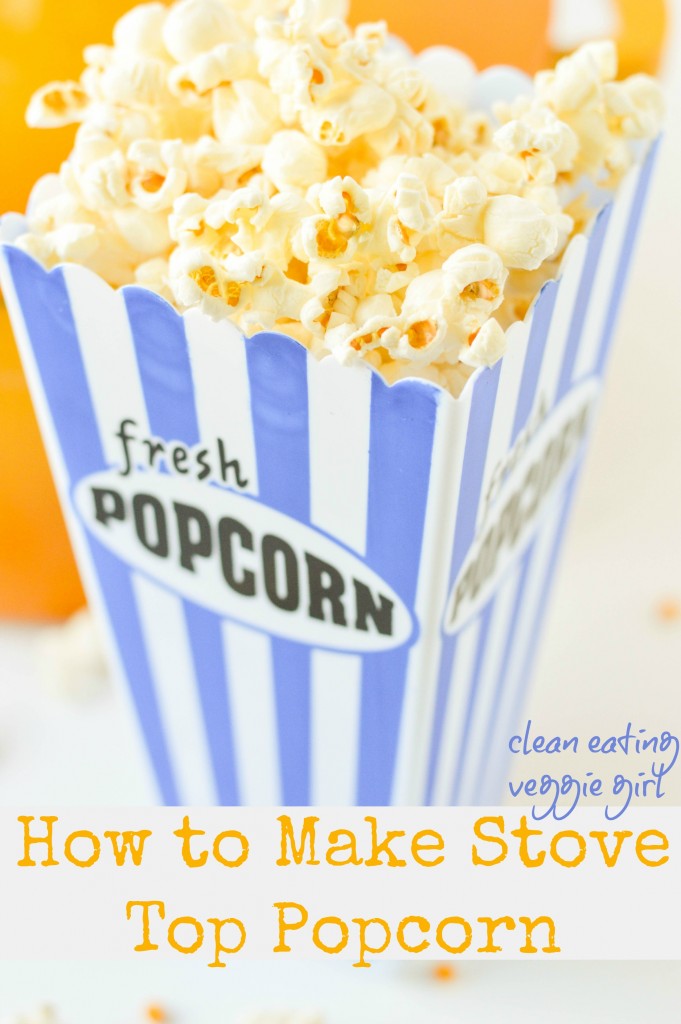 If there is one thing in this world that I am going to have a tough time saying no to when I do the Whole 30 and eat grain-free, it is most definitely going to be popcorn!  It is seriously going to be so tough.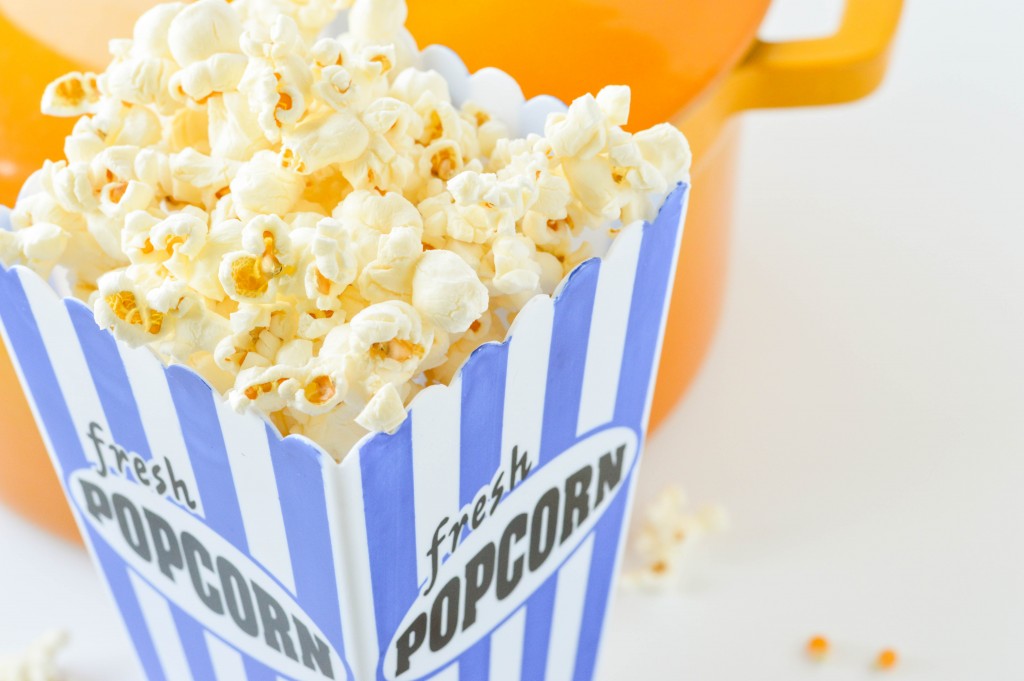 I sort of feel like popcorn is my boyfriend and we are about to break-up.  My body is hoping that this break-up will be a positive thing, but my mind and heart just aren't sure.  As you can see, it is quite the conundrum.  But in the end, I have decided that if giving up grains (including popcorn) helps me to feel better, then it will be worth it.  I'm game to give it a try!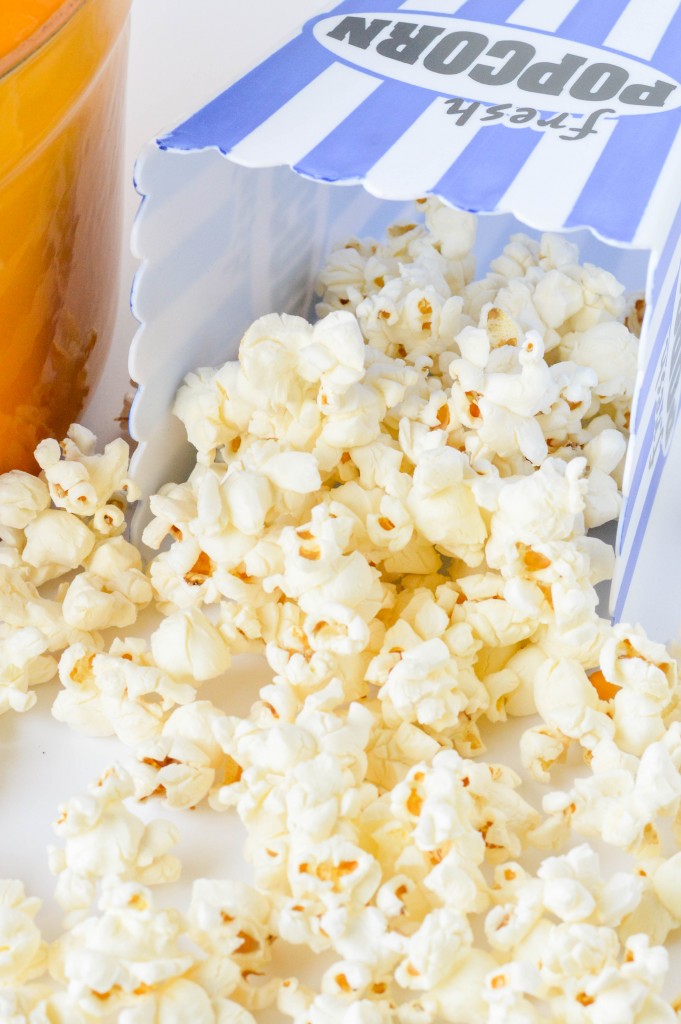 With that being said, you are probably wondering why in the heck I am sharing a post about how to make homemade popcorn on the stove top.  No, I am not trying to torture myself, though it does feel a bit like that.  Instead, I am sharing this with you since I love making stove top popcorn and likely will not be making it again for a long while.  So it's either now or never!  I'm sure you would prefer now, right?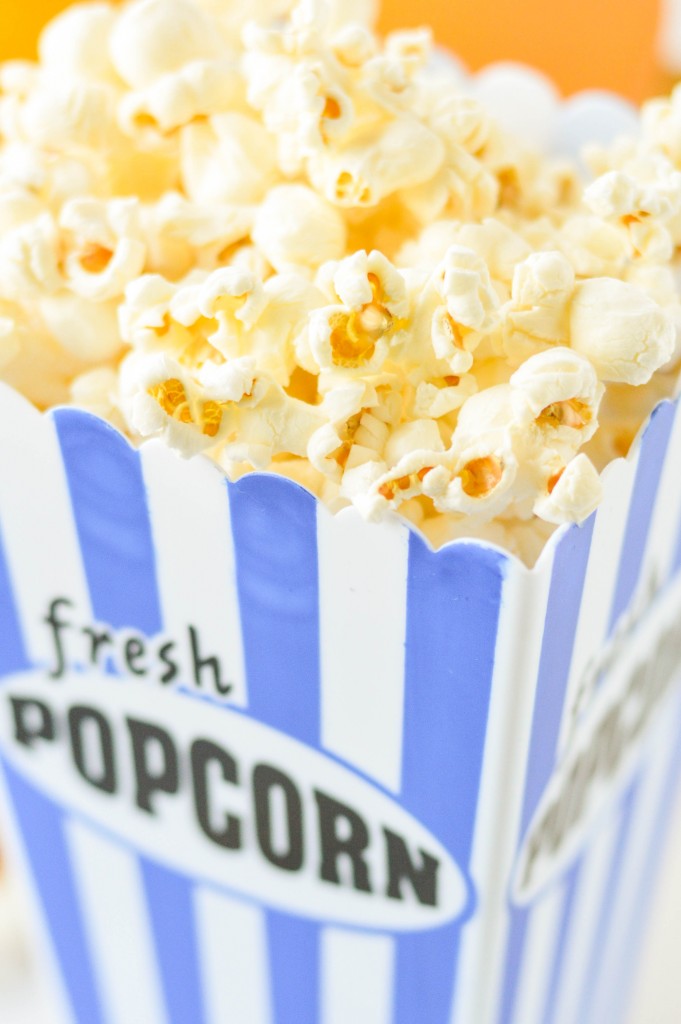 If you are anything like me, saying "no" to popcorn is hard.  It will be even more difficult once you realize how easy it is to make freshly popped popcorn at home.  Everyone needs to try it out for me since I will be popcorn-less for a while.  Just because I won't be eating it, does not mean that you shouldn't be.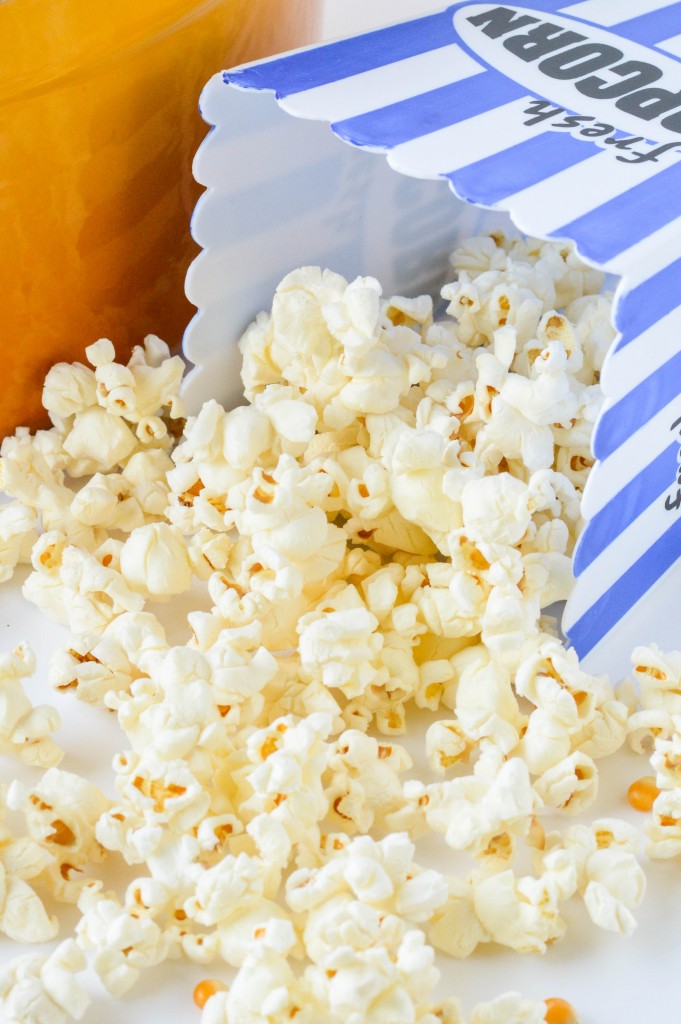 How to Make Stove Top Popcorn
Vegan + Gluten-Free
Serves 1-2, depending on how hungry you are!
Ingredients
1 heaping TB of unrefined coconut oil (refined is fine if you do not like the hint of coconut flavor)
2 TB unpopped popcorn kernels
1/4 tsp fine sea salt
desired toppings (see below for ideas)
Directions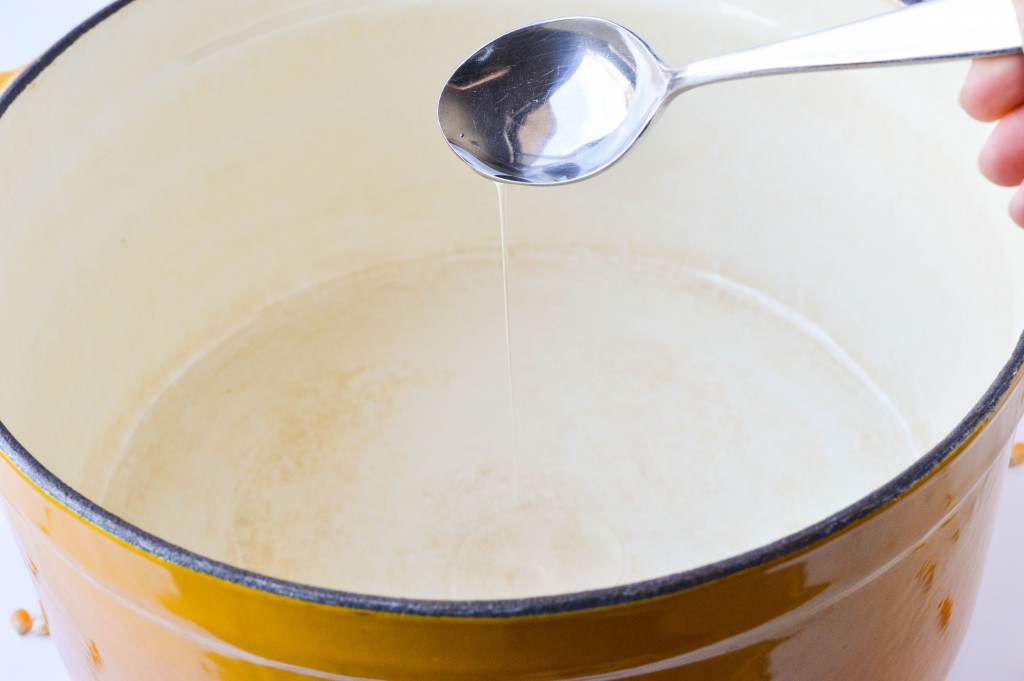 Start by adding one heaping tablespoon of coconut oil to a large soup pot or dutch oven (it needs to have an accompanying lid).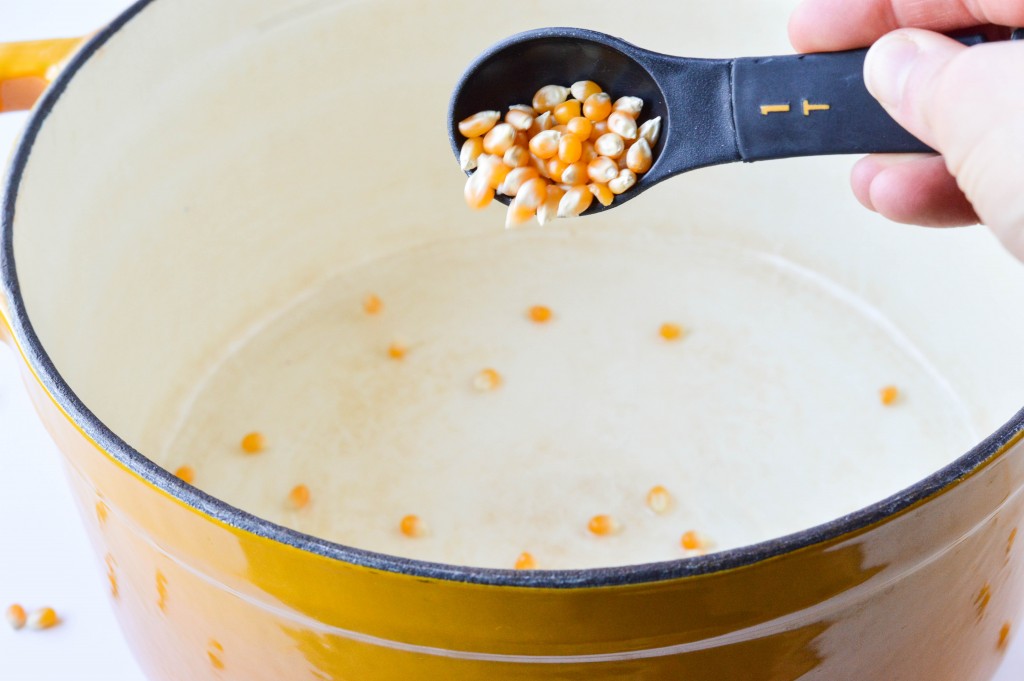 Add two tablespoons of unpopped popcorn kernels to the pot.  Sprinkle with sea salt.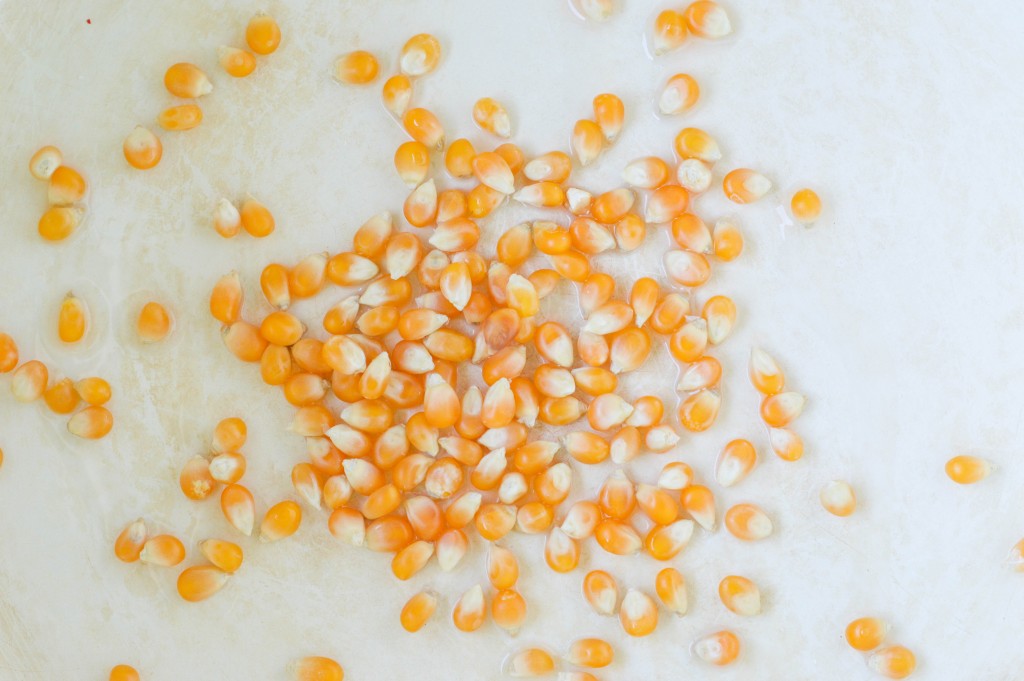 Gently shake the pot around until all of the kernels are coated with the oil and salt.  Turn the heat to medium and watch patiently.  Once the first kernel pops, place the lid onto the pot.  Slide the pot back and forth on the burner while the popcorn pops, until two to three seconds elapse between each popping sound.  It will take approximately two minutes for all of the popcorn kernels to pop.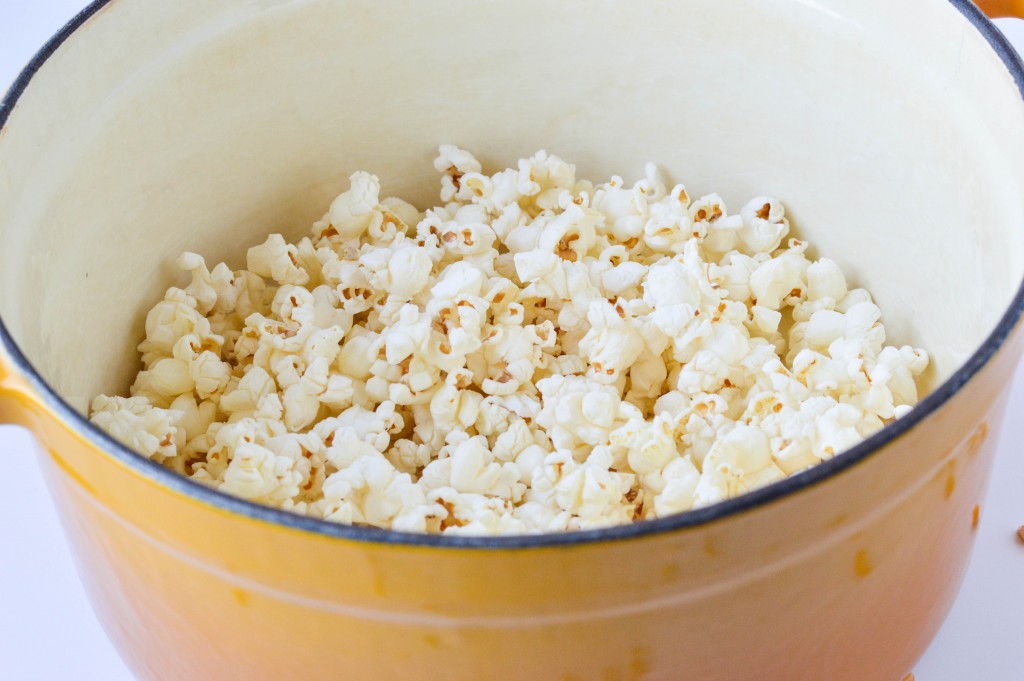 When you open the lid, you will have this glorious goodness.  I generally top mine off with coconut oil spray, additional sea salt, nutritional yeast, and black pepper.  It is my favorite combination right now!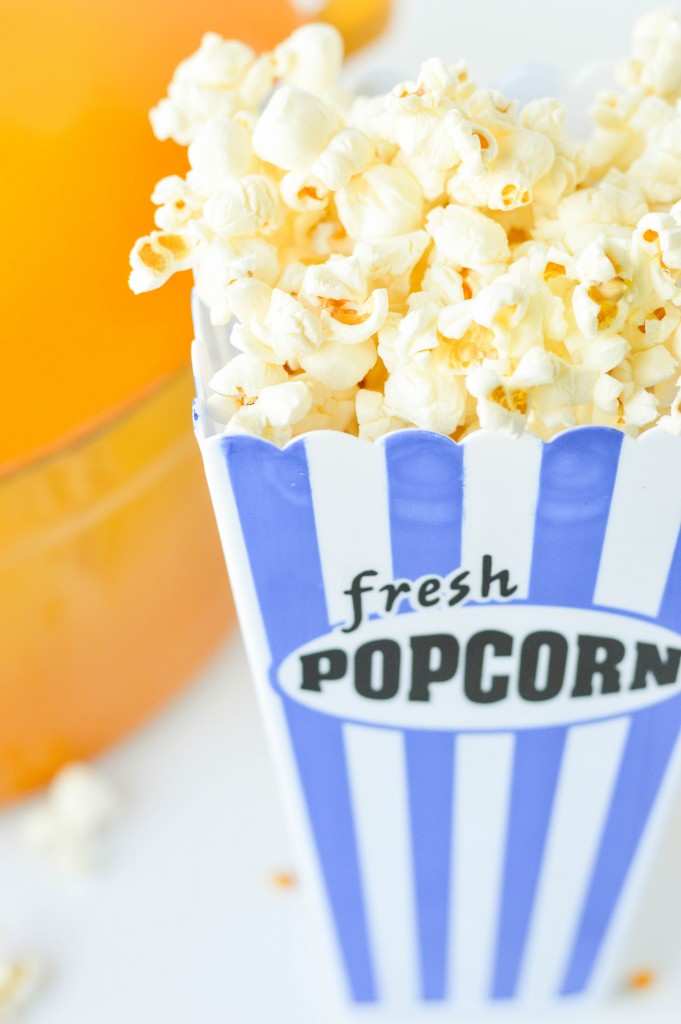 But that is not the only homemade popcorn topping idea out there.  In fact, there are quite a lot.  And lucky for you, I'm sharing some of my other favorites right here:
Cinnamon and Brown Sugar Popcorn
Matcha and White Chocolate Popcorn
Salt and Vinegar Popcorn
Caramel Drizzle Popcorn
Lemon Parmesan Popcorn
Salted Lime Popcorn
Mexican Popcorn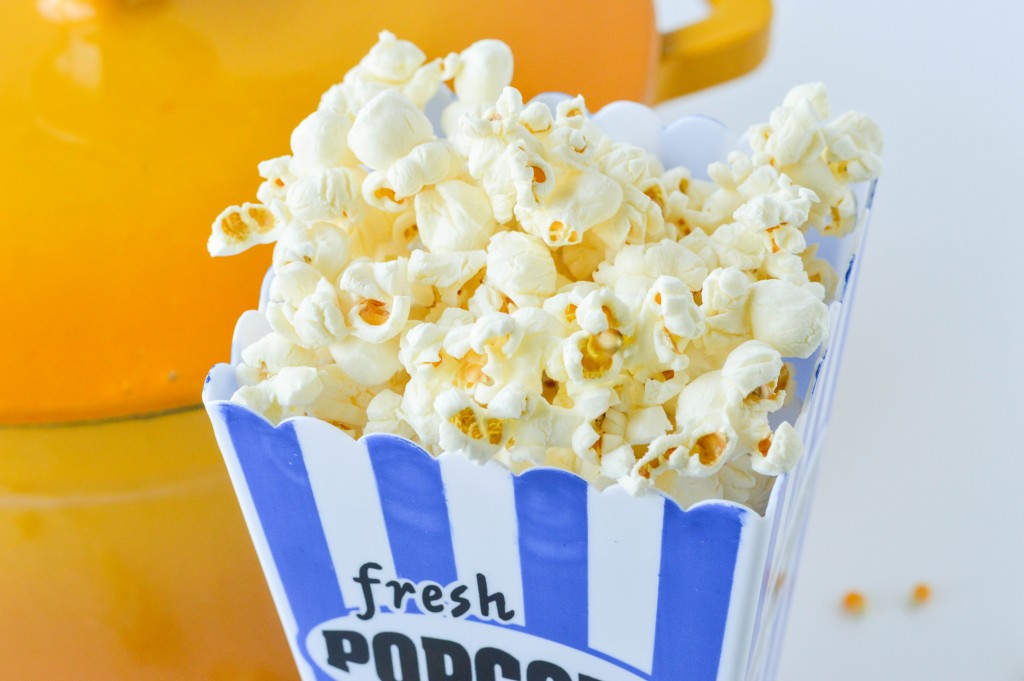 Making homemade stove top popcorn is super easy! #glutenfree #vegan #snack Click To Tweet
Now go eat some popcorn for me.
Have you ever made homemade popcorn?
What are your favorite popcorn toppings?