If you have been around Clean Eating Veggie Girl for a while now, you are well aware that I have a thing for chickpeas.  I have featured them in countless recipes, and they often appear in the dishes I share for my Friday Foodie Favorites posts.  Though it took me years of my life to ever begin cooking with them, you will now always find at least a can or two in my pantry.
Some chickpea recipes do not require you to remove the peels.  However, I have found that there are many occasions where I personally view de-peeling chickpeas as a necessity.  The perfect example of this is when I make chickpea salads.  Trust me, you do not want all of those peels hanging out in your chickpea salad!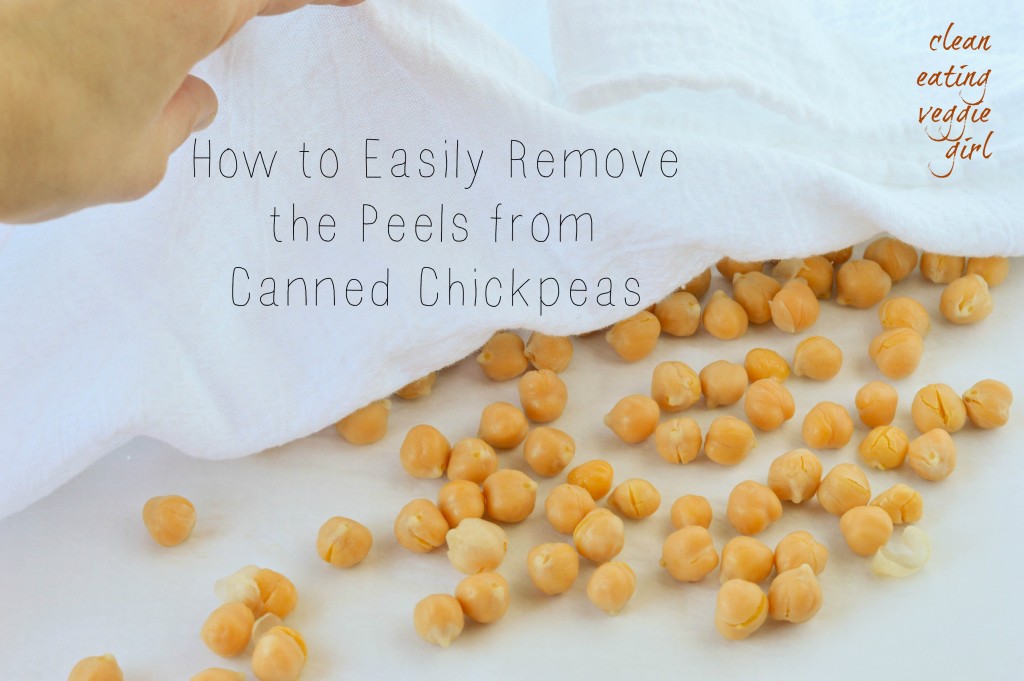 I don't remember where I first heard about this trick (and I would love to give credit to whoever discovered it), but it has become one of my favorite kitchen hacks.  And since I write about chickpeas an awful lot, I figured it was only right that I pass along the trick to you!  Following is a step-by-step pictorial on How to Easily Remove the Peels from Canned Chickpeas.  Be sure to watch the accompanying video at the end, too!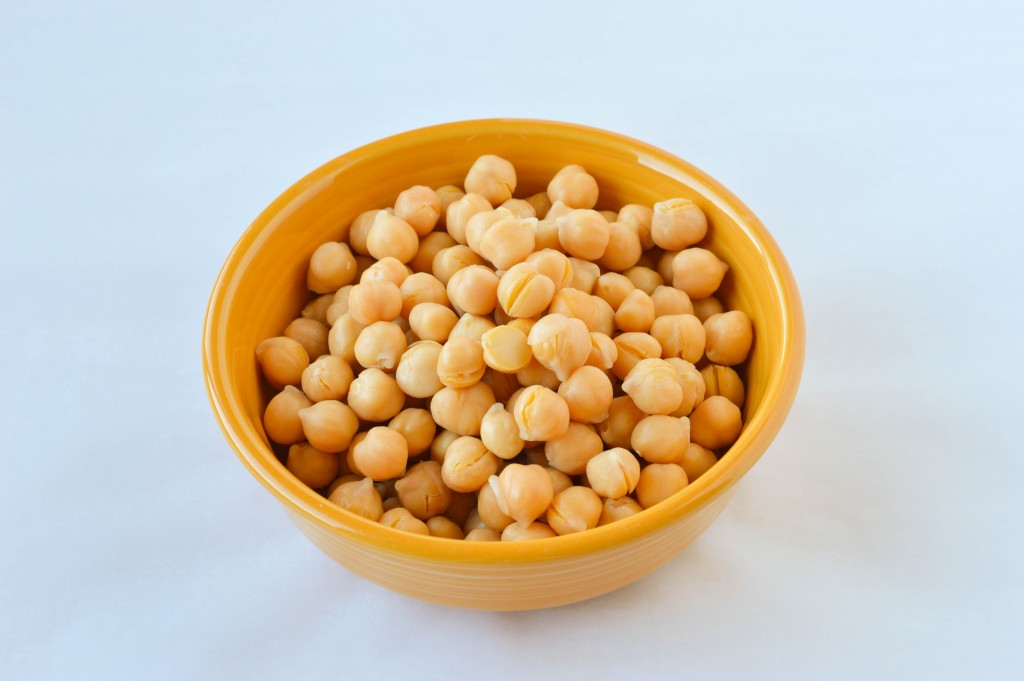 Start by opening the can of chickpeas, draining them in a colander, and rinsing them very well under cold water until clean.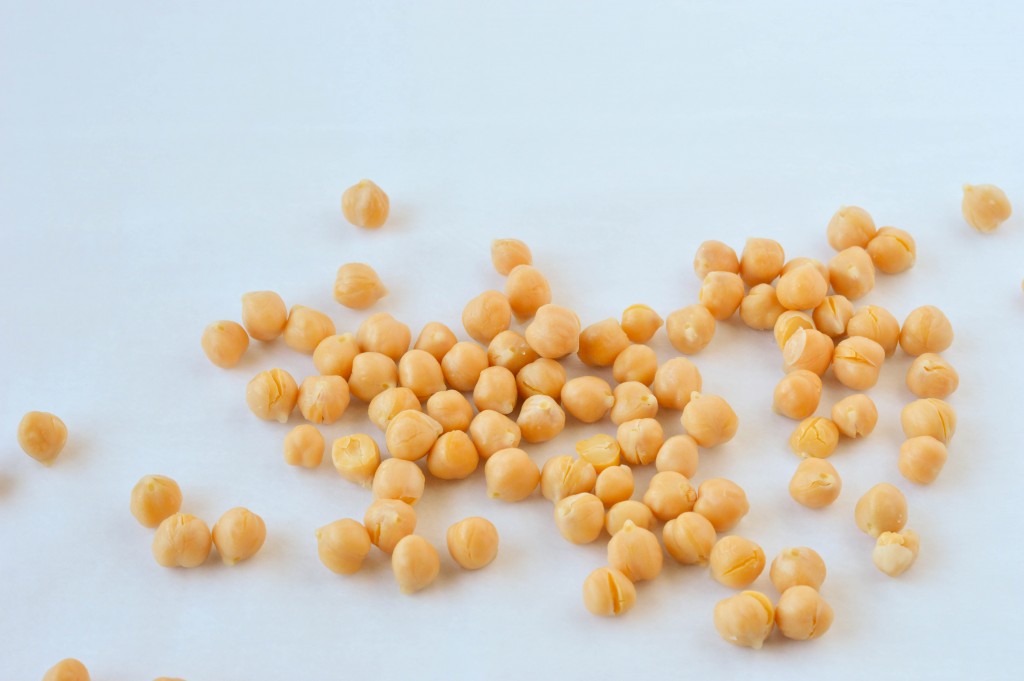 Lay the chickpeas out onto a towel to air-dry for at least an hour.  You do not have to dry the chickpeas first, but the peels come off more easily if they have been dried.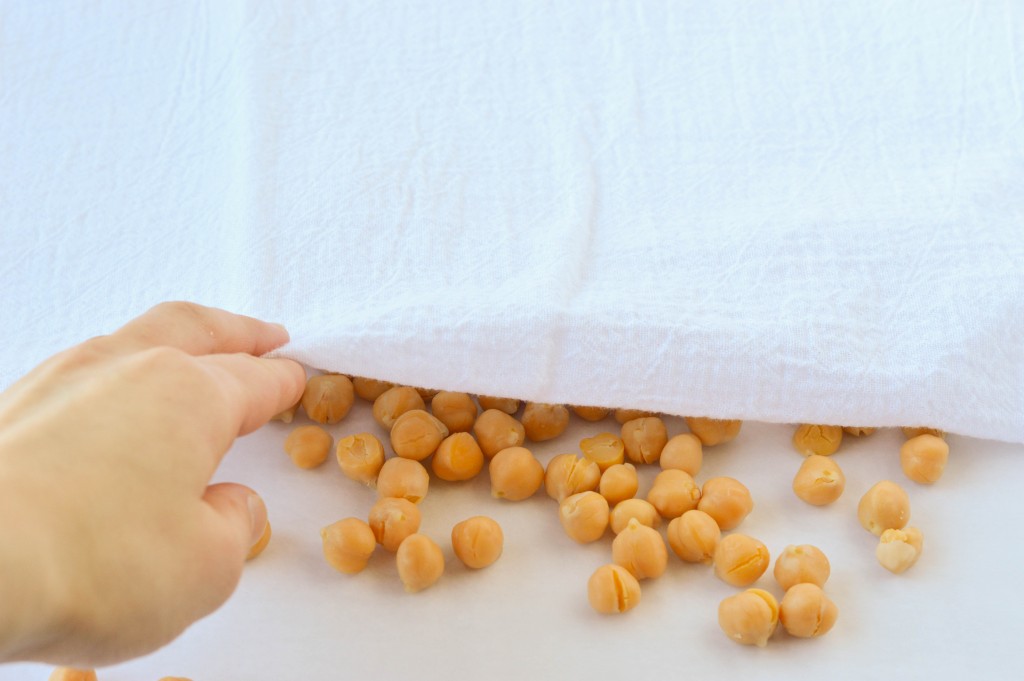 Place a second towel over the chickpeas.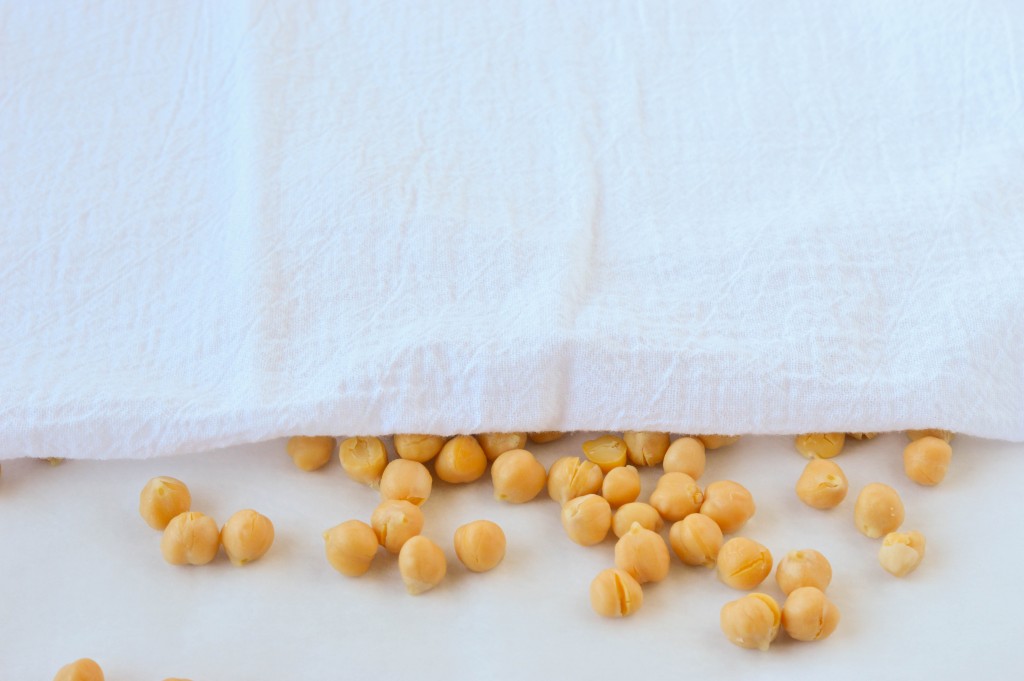 No, not halfway.  All the way!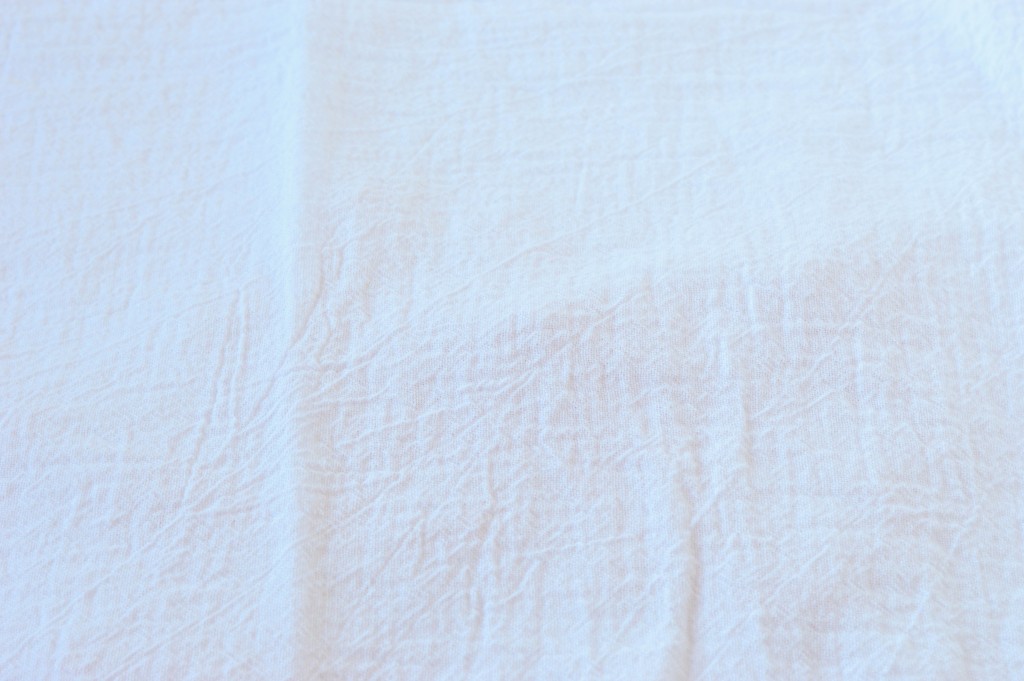 There.  That's better!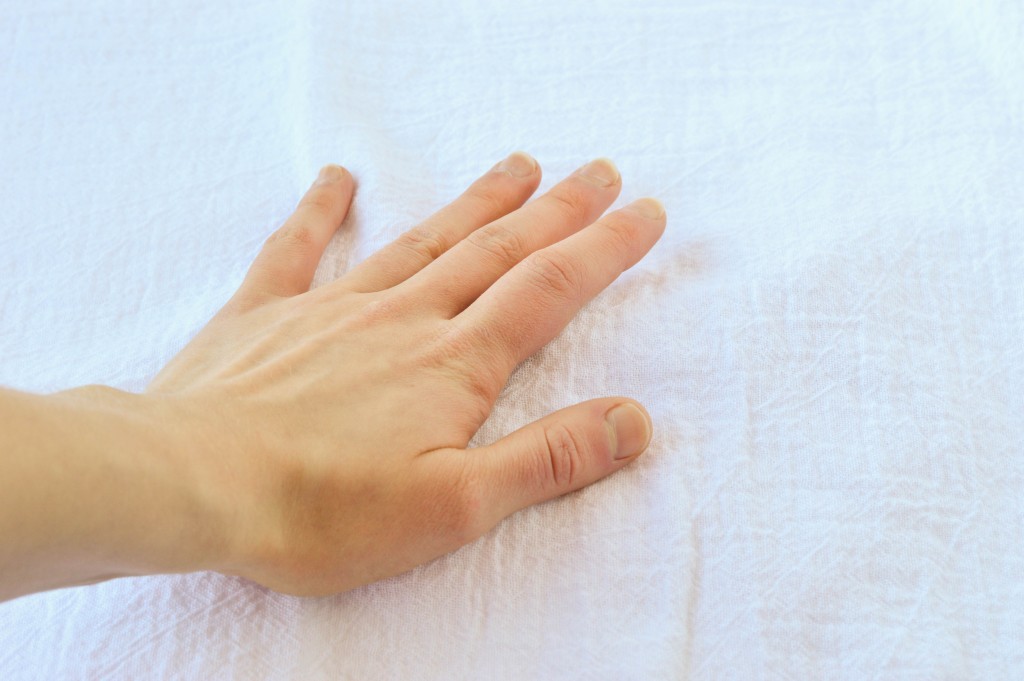 Using both hands (only one here for the sake of photography), gently rub the towel over the chickpeas for approximately 30 seconds.  Feel free to repeat this step if necessary.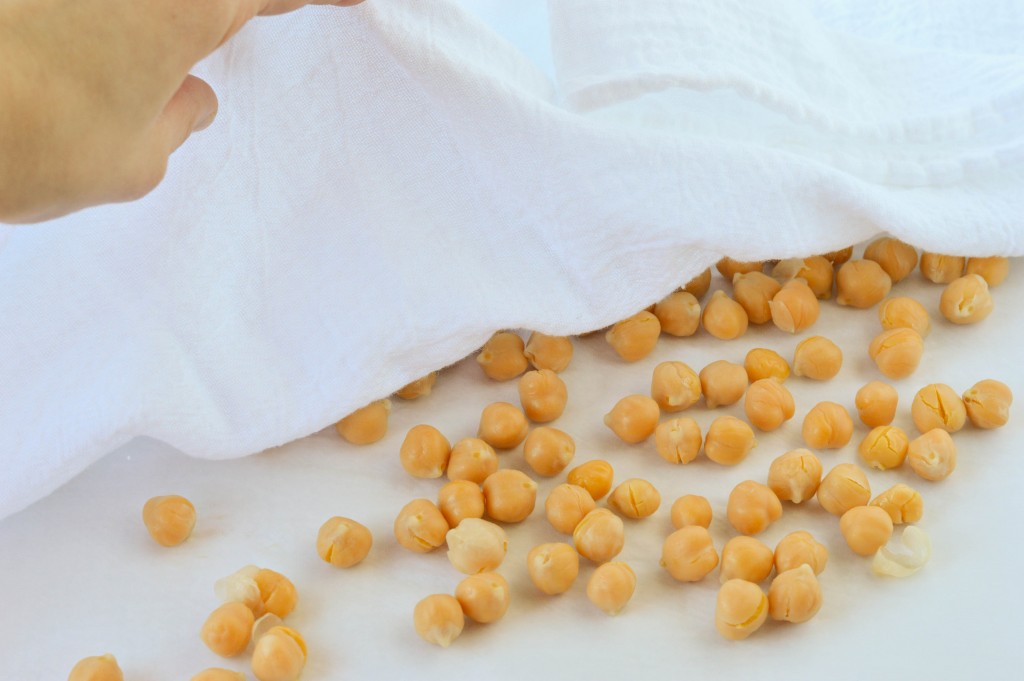 Remove the towel and admire your halfway peeled chickpeas.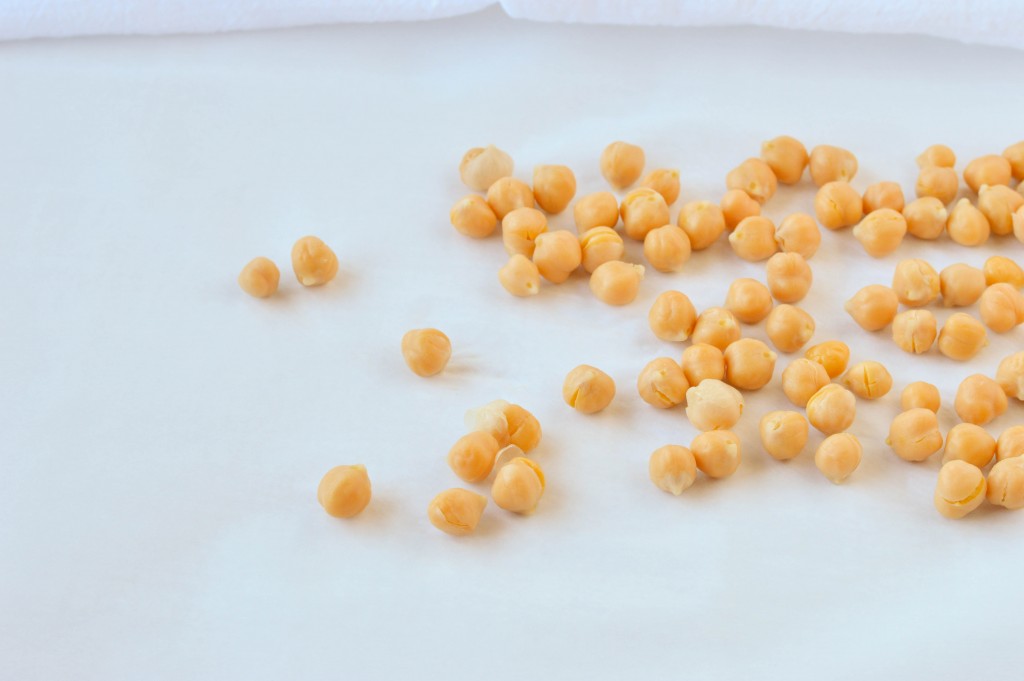 You will notice that some of the peels will be fully removed.  Others will simply be partially removed.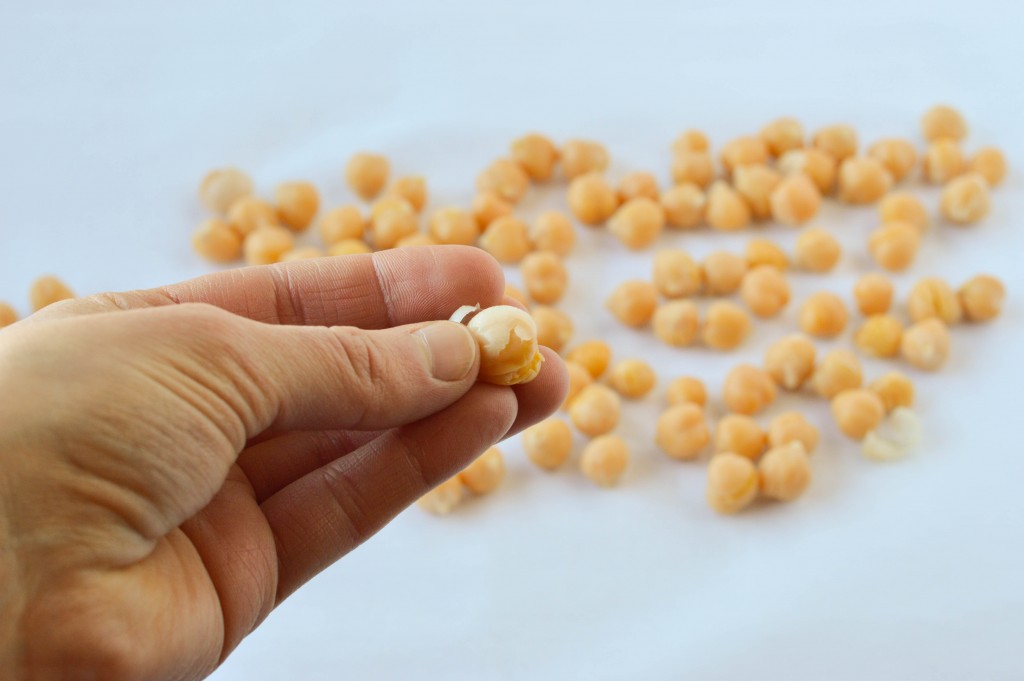 One at a time, remove the peel from each chickpea.  This can be a tedious task, but it will go much more quickly now that the chickpea peels are already partially removed.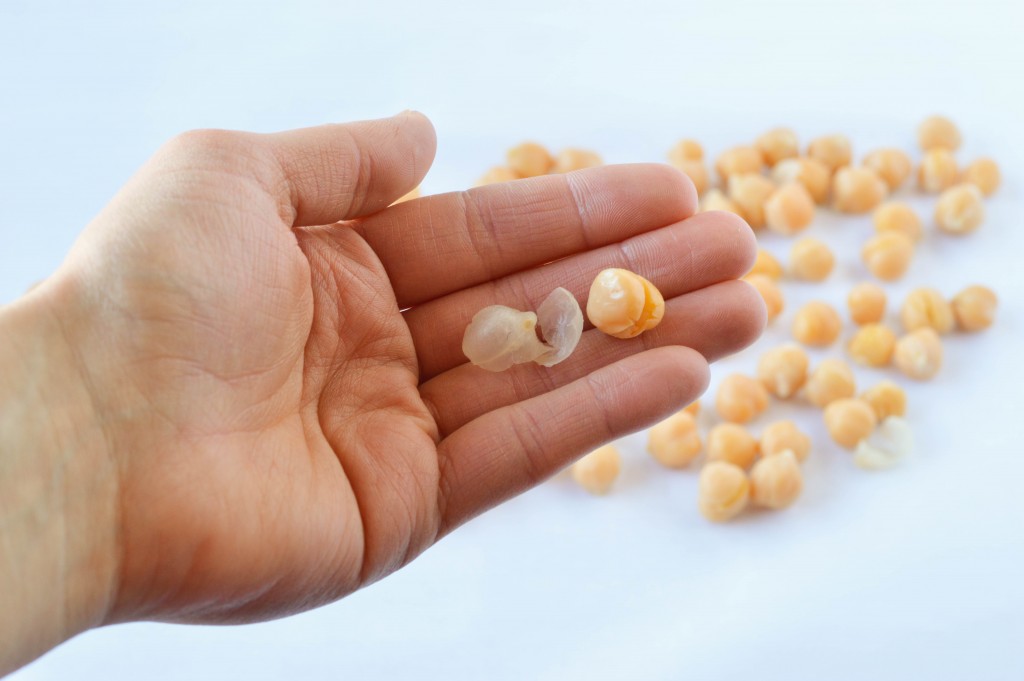 See!  Easy peasy!  Discard the peels and place the chickpeas into a bowl.  Use them in your favorite recipe that calls for chickpeas.  Maybe you'd like to check out one of these?
Chickpea Polenta Breakfast Scramble
Cashew and Grape Chickpea Salad
"No Chicken" Noodle Chickpea Soup
Roasted Buffalo Chickpeas
Roasted French Onion Chickpeas
In case the photos above aren't enough, I did a Clean Eating Veggie Girl first.  I… (get ready for it)
… made you a video!  I have pretty much been terrified of making a vlog for the past couple of years.  It turns out they aren't so bad! 😉  It was a no make-up Saturday when I filmed this, so I stayed out of the video (except for my hands and voice).  I think that the step-by-step pictures are helpful, but if you want to see them in action you need to check out the video below.  Also, please excuse the not-so-great quality of the video.  Remember, this is the first one I have ever made!

What is your favorite way to cook with chickpeas?  Share the links in the comments!