Today is the day when one of my favorite people in the whole entire world was born 32 years ago.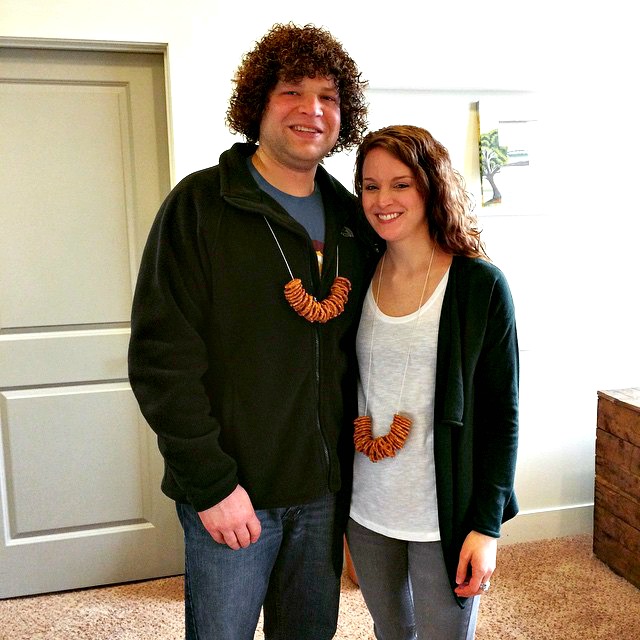 And while I do not get to spend the day celebrating with him in person, I was so fortunate to have spent all of last weekend doing our birthdays up right!  In my post on Monday, I shared my birthday gift to Jeremy: a birthday cake made out of craft beer bottles and cans.  Today I am going to show you exactly how I made it, and how you can do so yourself for the beer lover in your life.
I want to first begin by stating that I in no way deserve credit for coming up with this idea.  There are tons of similar cakes on Pinterest, and I actually originally saw the idea on Cassie's blog.  I bookmarked Cassie's blog post the instant I saw it six months ago knowing that it would be the perfect birthday gift for Jeremy.  If you haven't noticed, he may or may not have a thing for beer.
I originally planned to keep with Cassie's theme of including the same number of bottles in the cake as the years he has been alive, but then I ended up with more than 32 bottles/cans of beer.  Lucky him, right?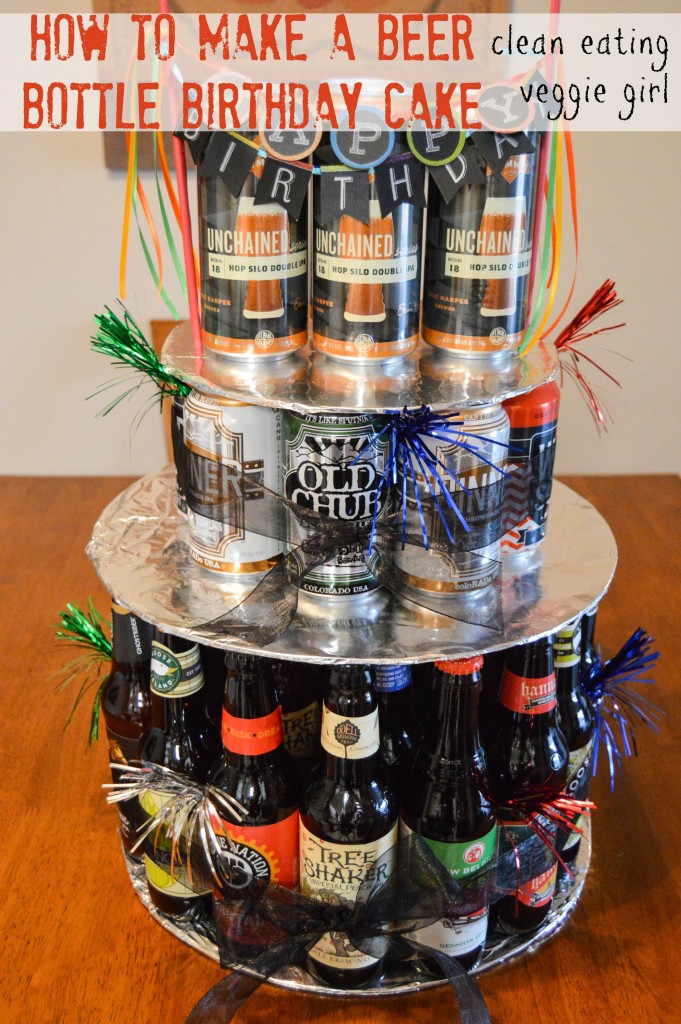 How to Make a Beer Bottle (or Can) Birthday Cake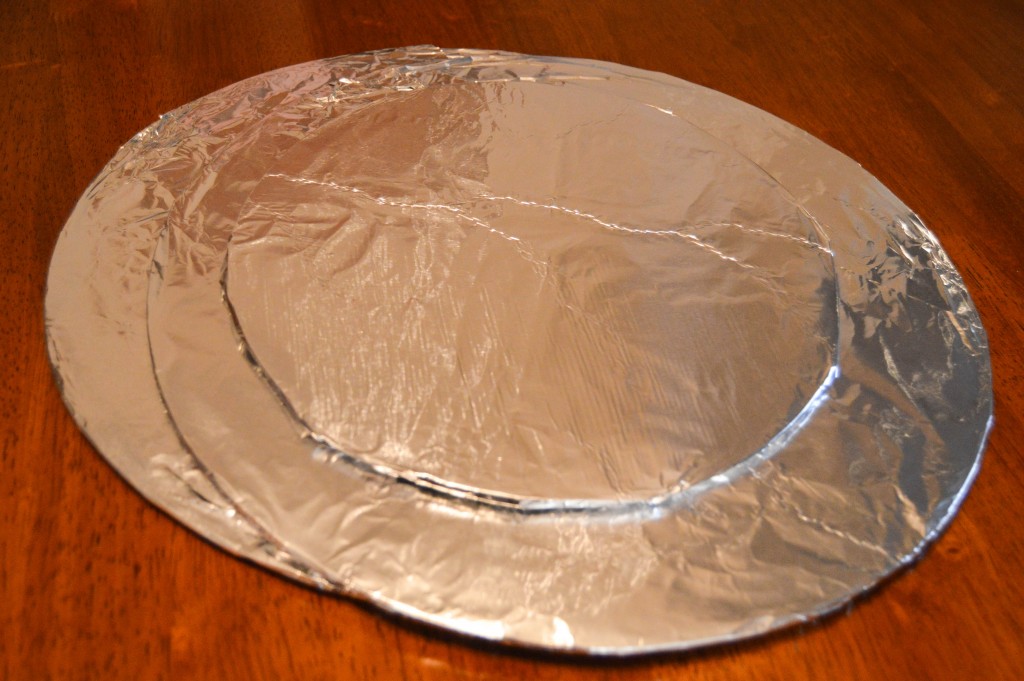 The first thing you need to do is purchase cake boards from your local craft store.  I used two 14-inch cake boards and one 10-inch cake board.  If you are able to buy them singly, go that route.  I, unfortunately, did not have that option so I now have an entire collection of cake boards that will probably never get used.
If your cake boards do not have a pattern to them (mine were just white), you may choose to cover them with foil or festive wrapping paper.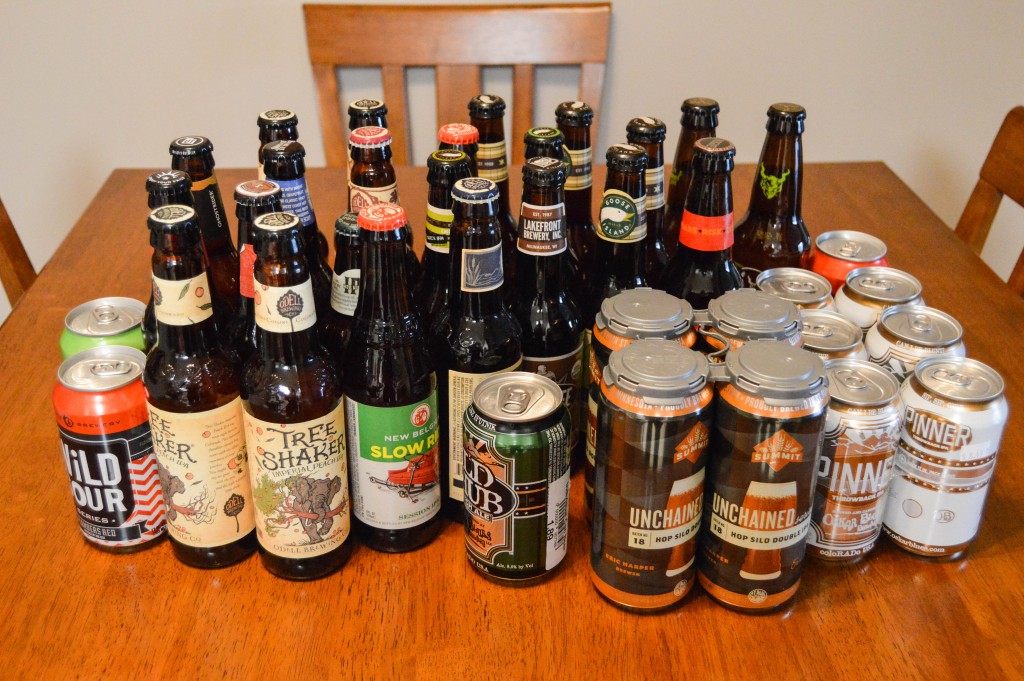 Next up: buy the beer!
I ended up visiting three stores in order to purchase everything seen here.  Some stores sell bottles singly, which can be very helpful if they have a good selection.  If you have a store in your area that is known for "good beer," I'd head there.  I purchased the bulk of my beer from Beertopia here in Omaha.  They have an awesome selection, had quite a few beers that I knew Jeremy would love, and were so helpful in suggesting additional beers that were not already on my list.
I ended up using 37 beers, with 23 being bottles and 14 being cans.  This was the perfect amount to create a nice and sturdy cake.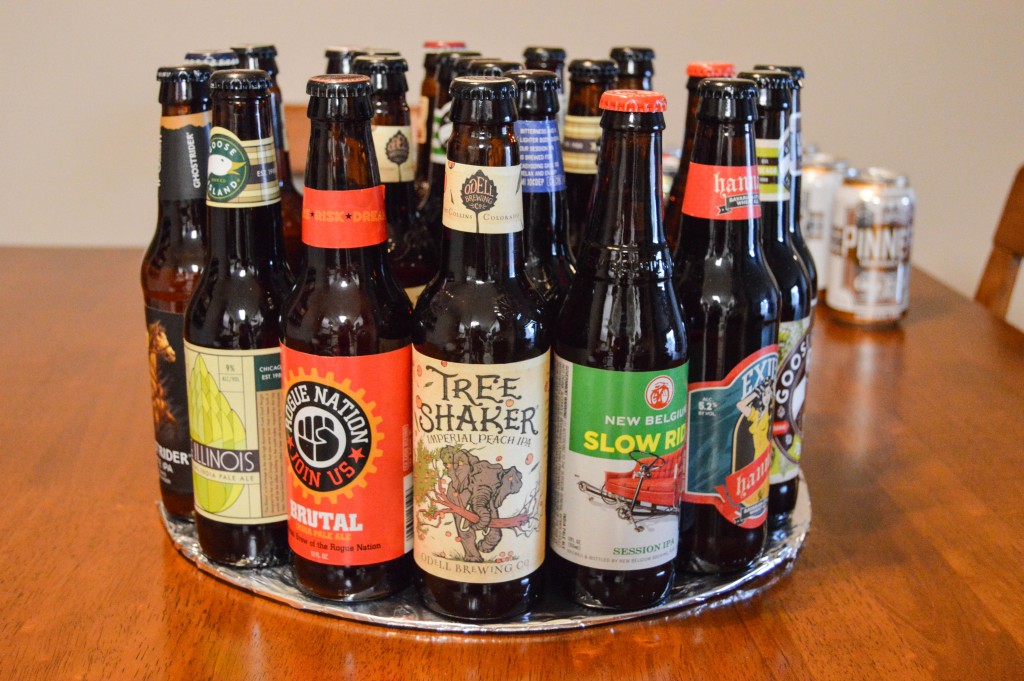 Place the majority (or all) of your bottled beer onto the first 14-inch cake board.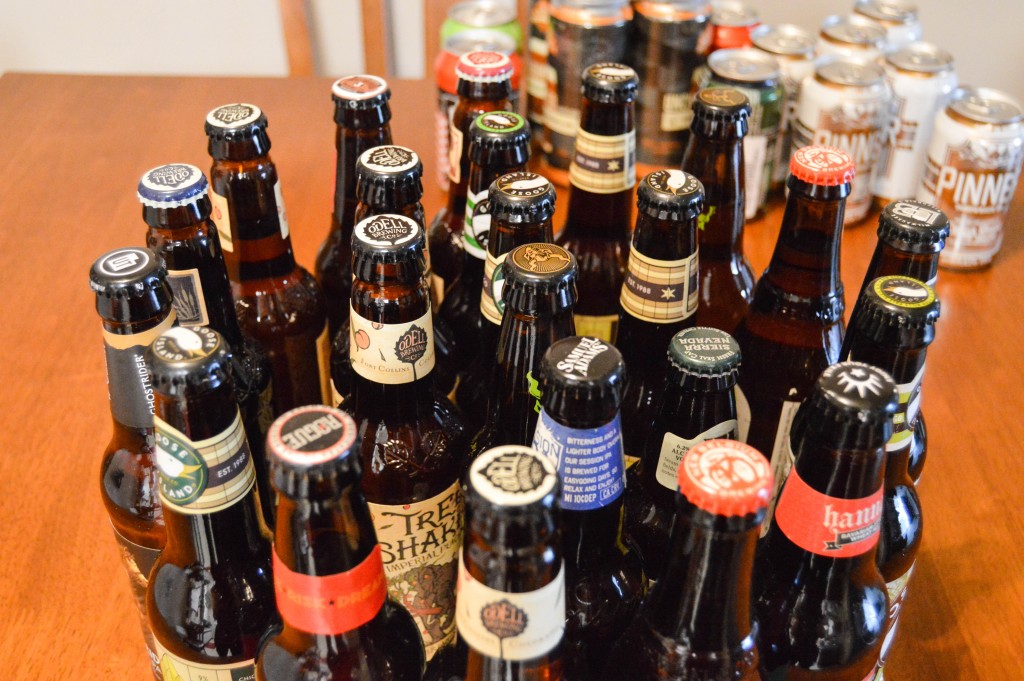 I filled the entire edge of the board with beer bottles, and then filled in the majority of the middle of the board with the remaining bottles.  You want to ensure there are enough bottles in the center in order to hold the weight of the top two tiers.  I ended up with 23 beers on the bottom layer.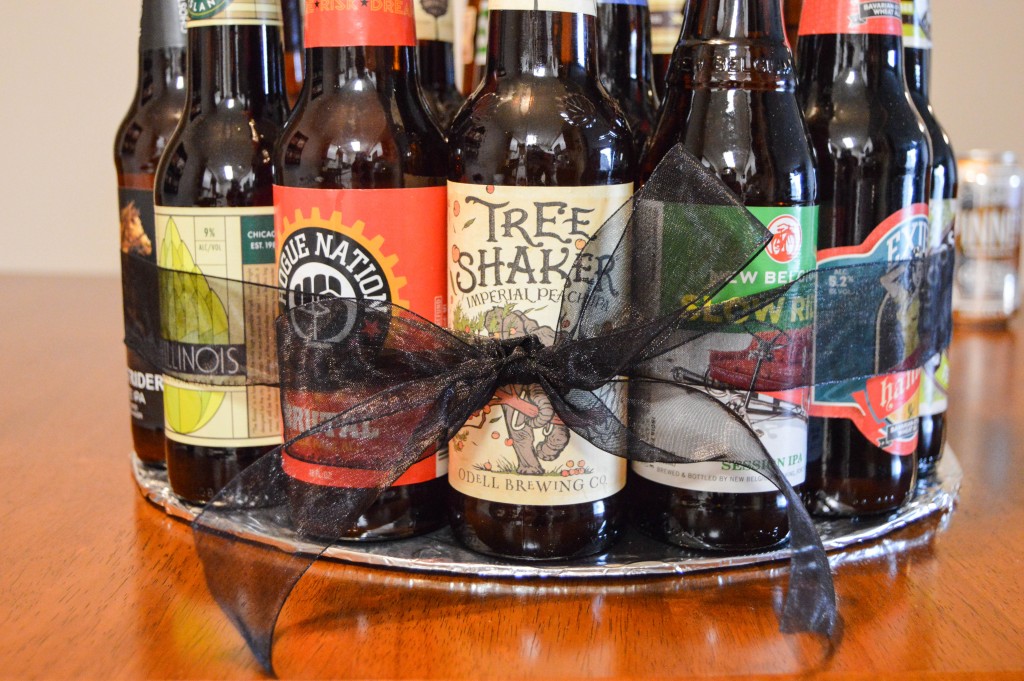 Once your first layer is complete, tie a festive ribbon around the bottles into a bow.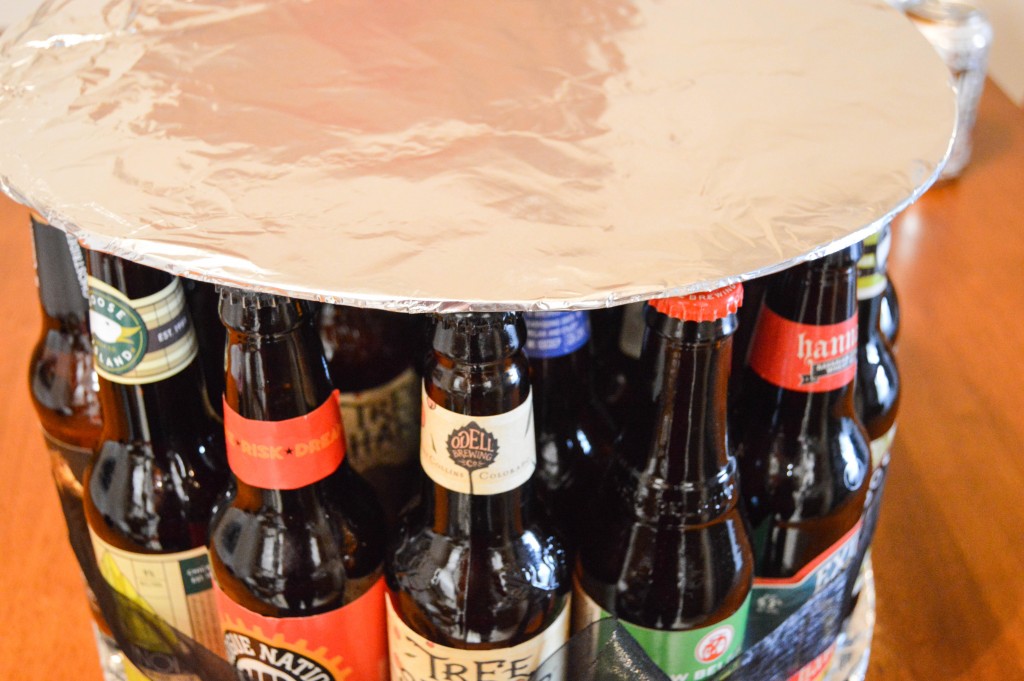 Now, start the second tier by placing the other 14-inch cake board on top of the layer of beer bottles.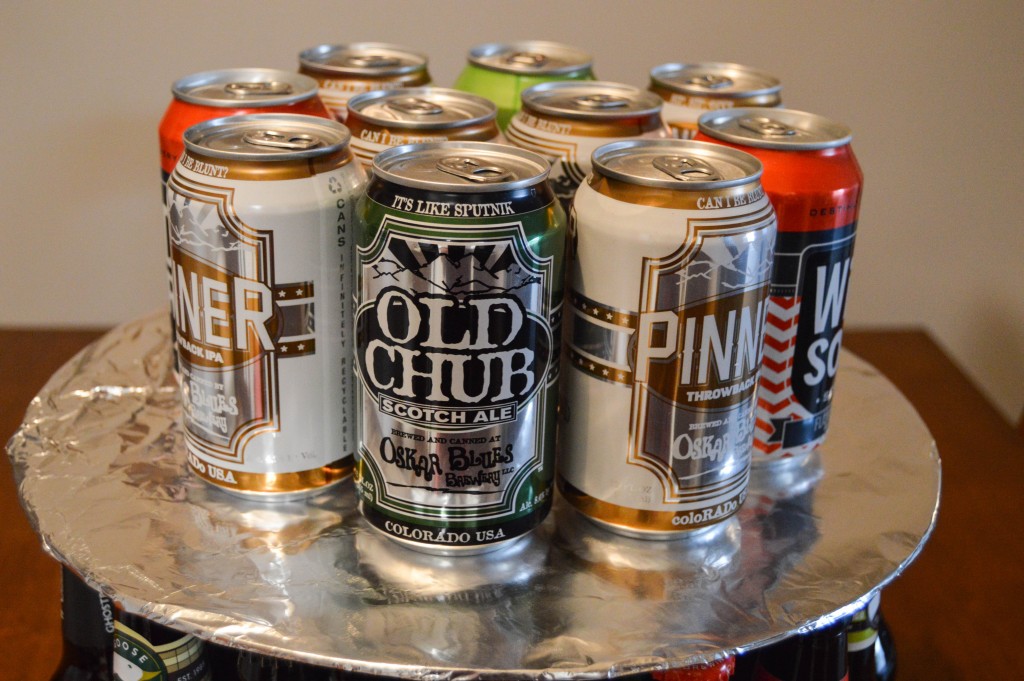 Top the cake board with a second layer of beer.  You can use beer bottles or cans.  Whichever you choose, ensure that they are the same height.  I stuck with cans because several of the beers Jeremy likes come in cans.  Plus, I thought the cans would be a bit more sturdy than a second layer of bottles.  This second layer consisted of 10 cans.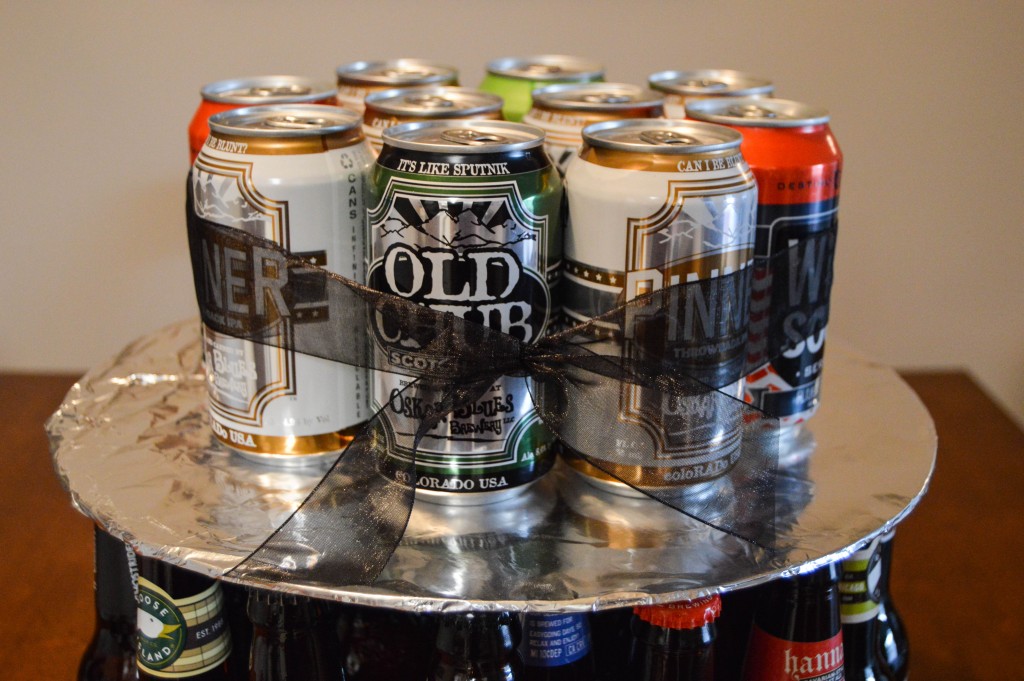 Just like with the first layer, I tied a ribbon around the beer cans.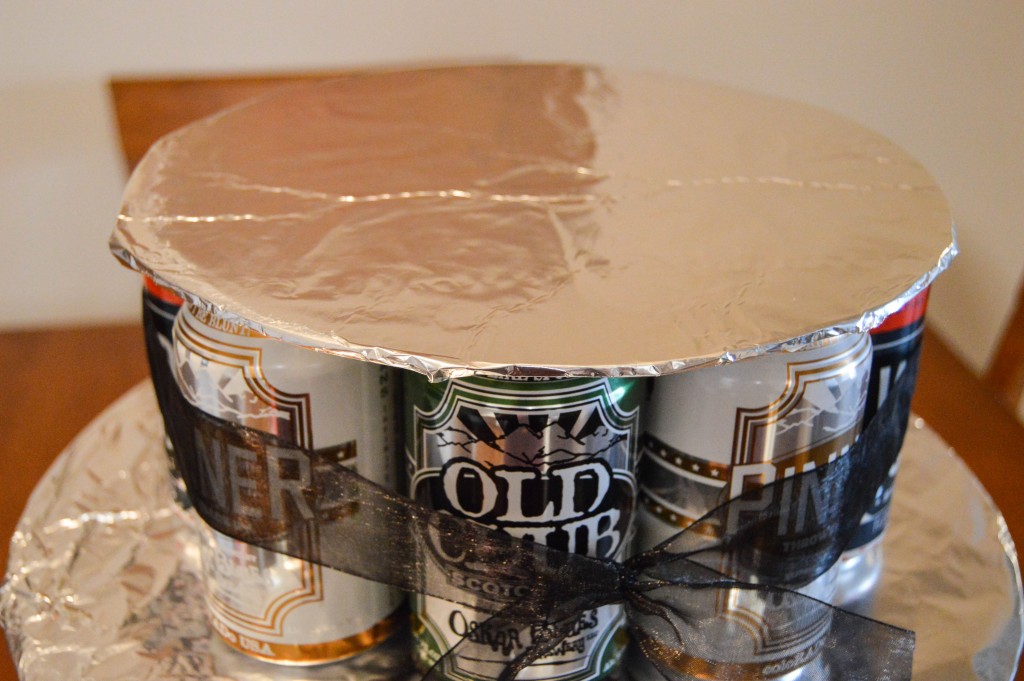 The third tier was the easiest of them all.  I placed a 10-inch cake board on top of the cans.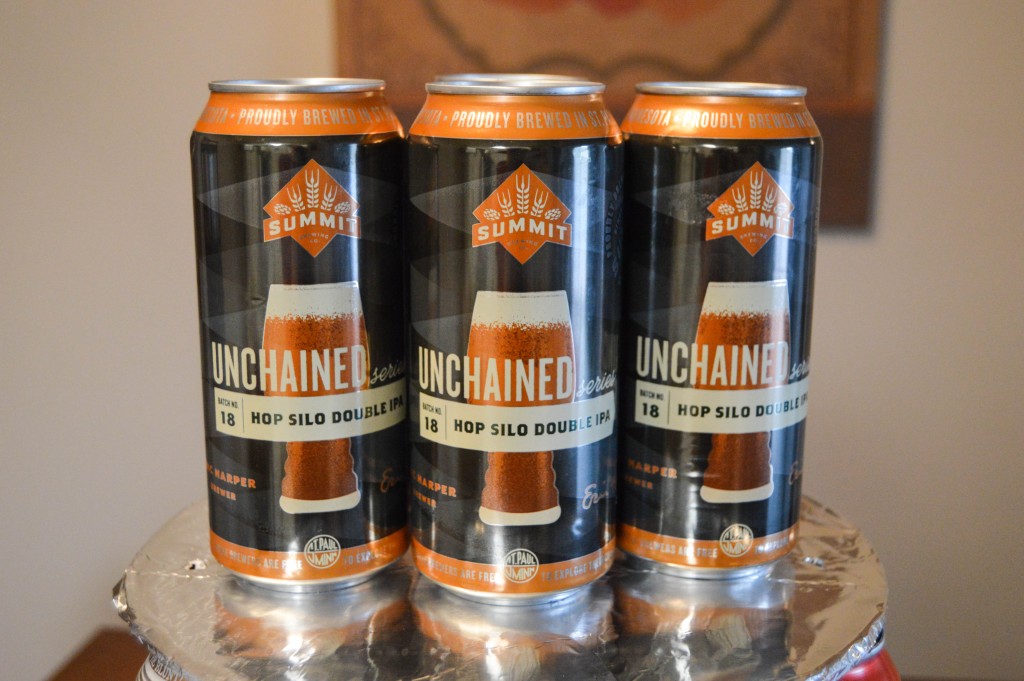 I then placed the last four cans of beer on top.  The third tier is the perfect place for any bottles or cans that are of awkward/different heights from the rest of the beer since you will not be stacking anything on top of them.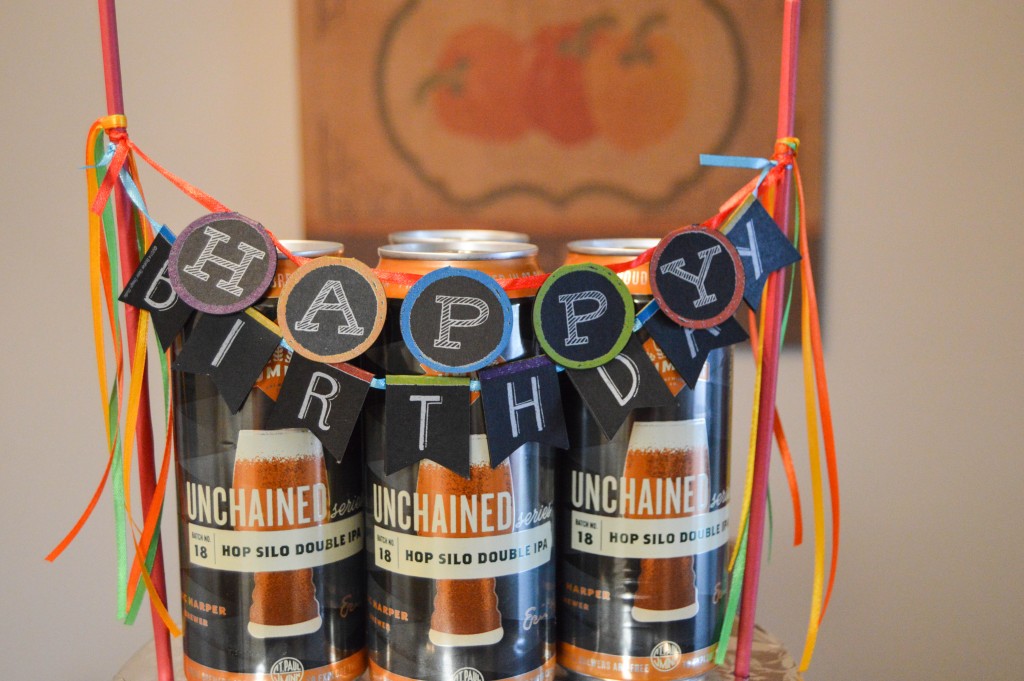 I wanted to make the top-tier extra festive, so I stuck a Happy Birthday banner into the third cake board.  You can use any type of festive decorations that you like.  Sparkly picks and garland would also be great!
When I was shopping for the Happy Birthday banner, I also found these shiny colored cupcake picks that I placed sporadically around the cake for a little extra special touch.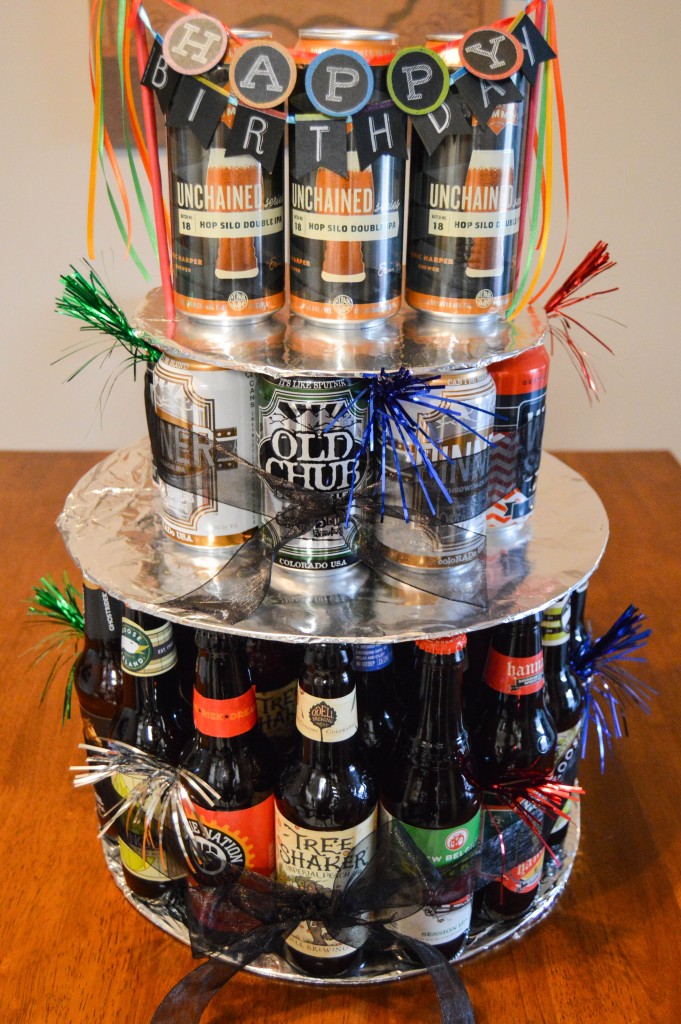 Here is the finished product!
Jeremy absolutely loved it, and I truly enjoyed putting it together.  Selecting various beers that I knew he would enjoy was fun, and the entire process of building the cake was super easy.  It only took me about 20 minutes total.
If you have a beer lover in your life and you want to make them a semi-homemade gift, I highly recommend a beer bottle/can cake.  I can almost guarantee that he or she will love it.
Have you ever made a beer bottle/can cake?
If you were making this cake for someone, who would be the lucky recipient?