It's Wednesday, and I am so ecstatic about this!  It has been an exceptionally busy past couple of weeks both personally and at work.  Today is my "Friday" and I could not be more ready for a very long weekend vacation.  I'll be headed home to Iowa for Thanksgiving this afternoon to spend almost fives days with my loved ones.  Come on 1:00.  I am SO ready for ya!
Despite this Wednesday being my "Friday," it wouldn't be a true Wednesday without a What I Ate Wednesday post.  Today I am linking up with Jenn from Peas and Crayons to share some of my favorite latest vegetarian and vegan eats with you.  Eat on, people!  It is the season of eating, after all.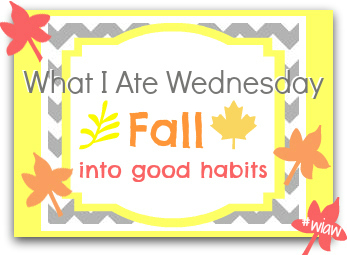 What I Ate Wednesday: November 26, 2014 (Recent Eats)
Breakfasts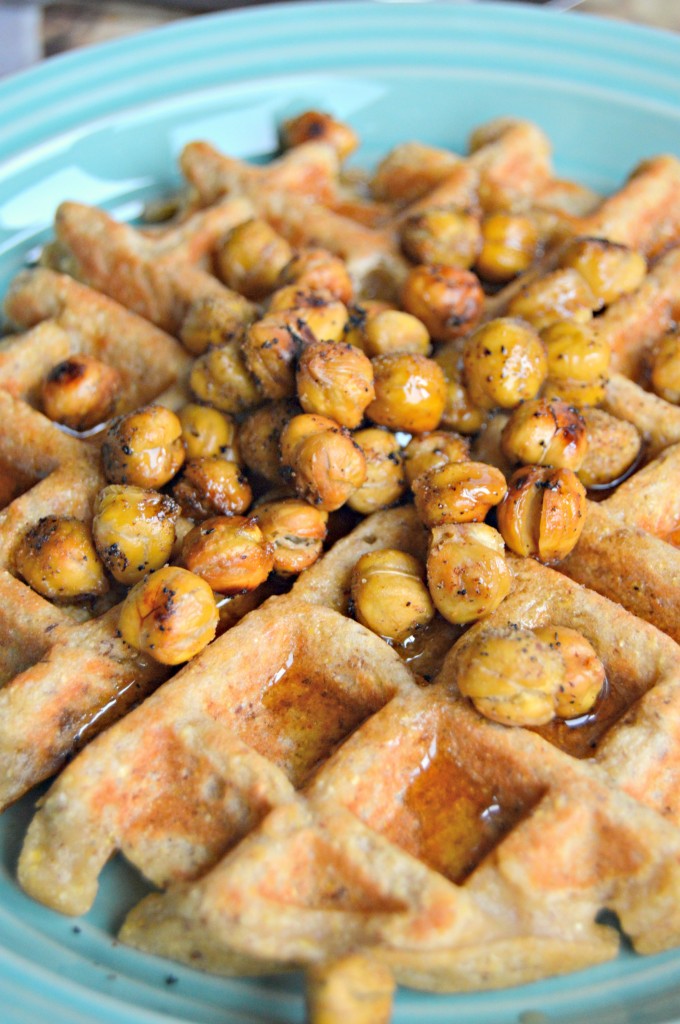 Over the weekend I whipped up some cornbread waffles and topped them with roasted chickpeas and pure maple syrup.  I like to call it my spin on "chicken and waffles."  I'll be sharing this recipe come December!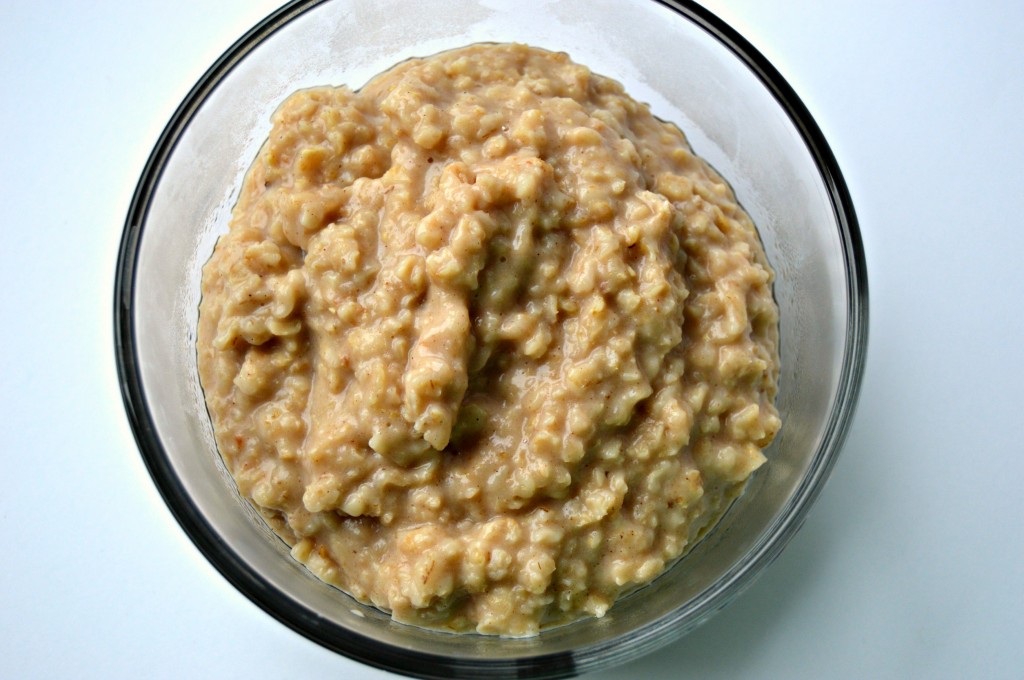 Apple spiced oatmeal all ready for breakfasts for the week.  I've been loving make oatmeal on the weekends and reheating it with a little almond milk at work.  I always stir in nut or seed butter at the end, too!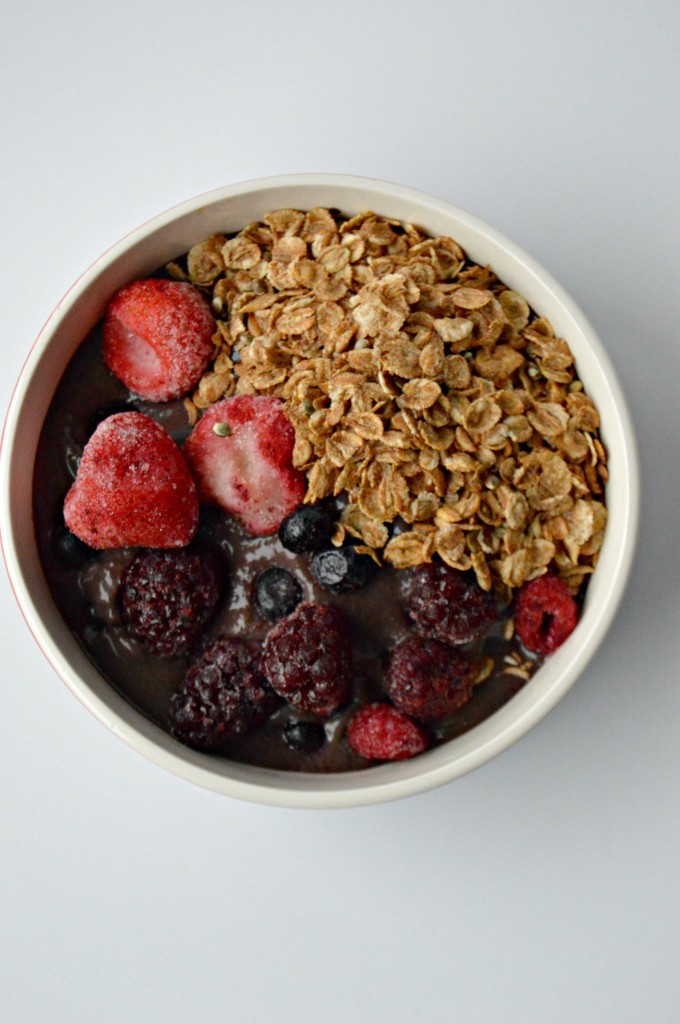 Oh hello, acai bowl!  In case you missed it yesterday, I shared exactly how I make my weekly Acai Bowls!
Now that is a green smoothie!  In the mix: unsweetened vanilla almond milk, chocolate Vega One smoothie protein powder, frozen banana, frozen zucchini, and fresh kale and spinach.  I promise, it tastes WAY less green than it looks!
Lunches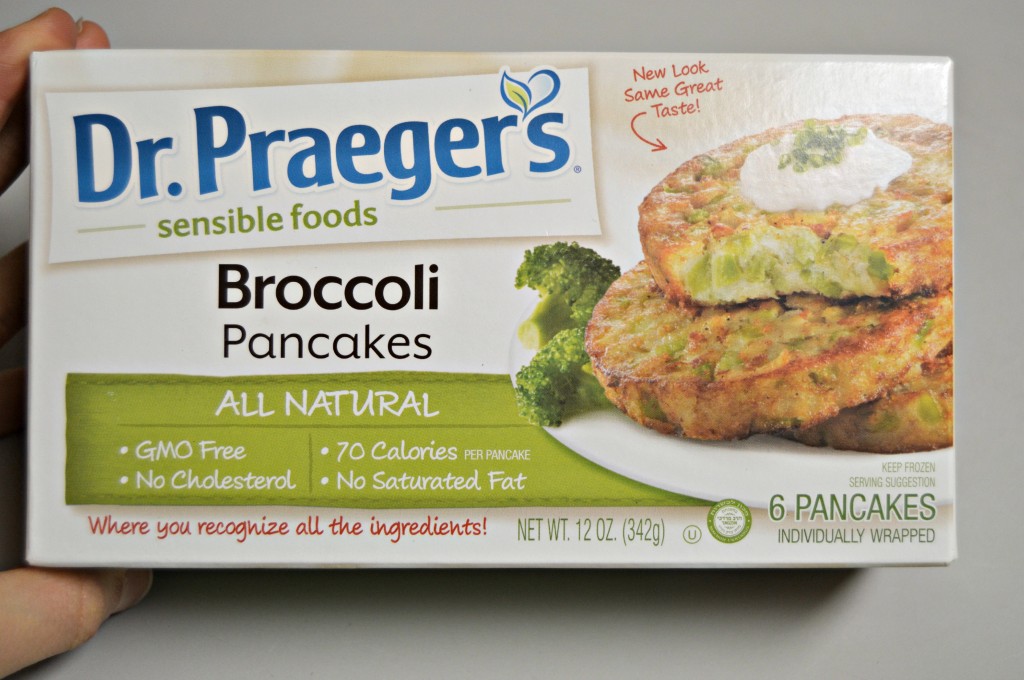 I have posted about these before and I am still hooked.  These taste like a healthy version of hashbrowns.  In other words, dip them in ketchup and eat them for any meal.  I am not normally a huge pre-packaged food kind of girl, but the ingredient list on these is awesome!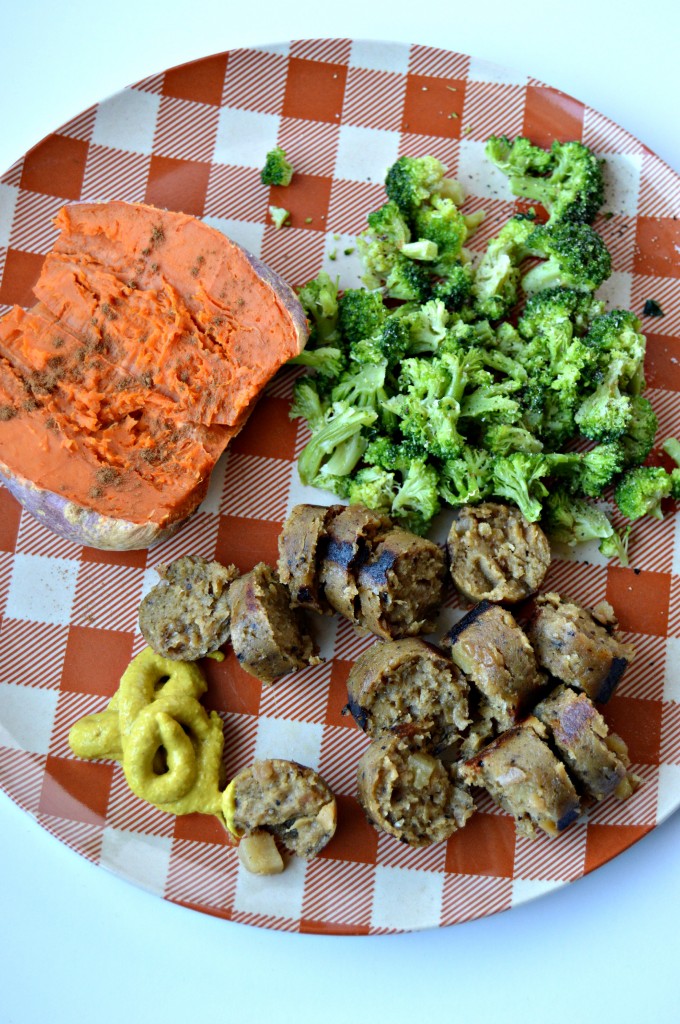 This is definitely one of my favorite recent lunches.  I heated up a vegan apple and sage Field Roast sausage dipped in mustard, a "baked sweet potato" topped with cinnamon, and steamed broccoli.  Talk about simplistic perfection.
Dinners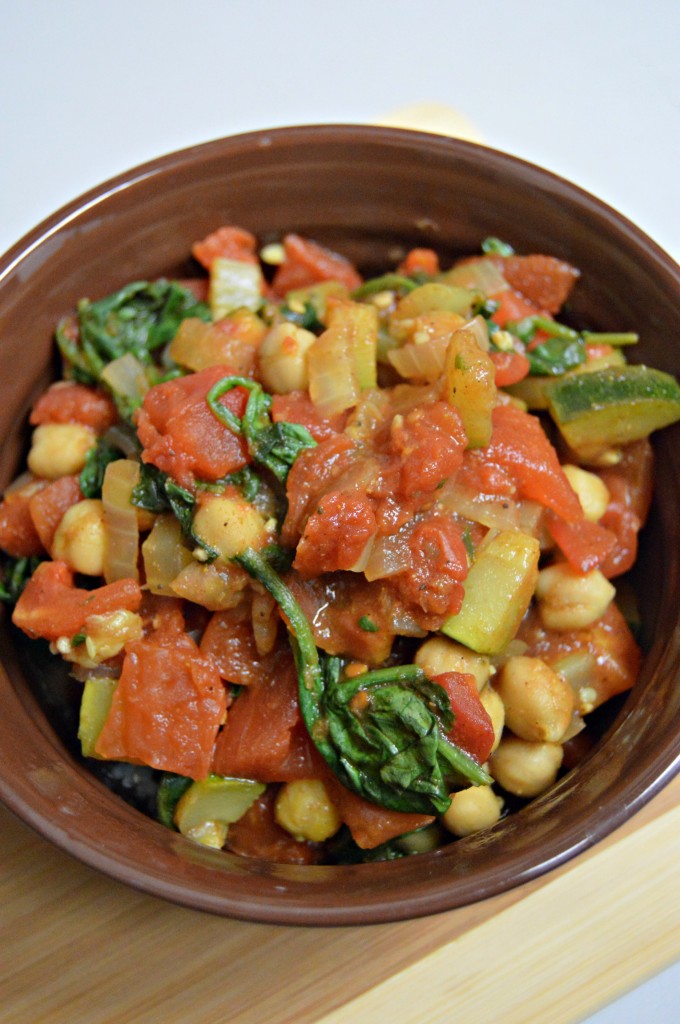 My dinner a few times this past week was a bowl of chana masala served over brown rice.  I'll share the link in a future Friday Foodie Favorites post!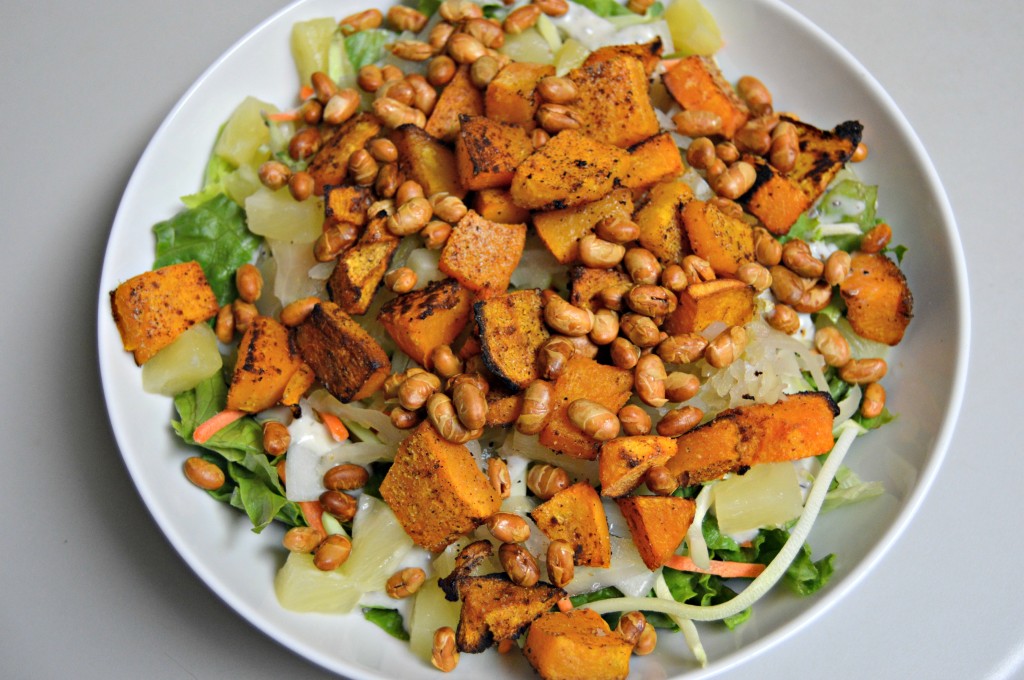 My weird salad concoctions are continuing.  In the mix: Romaine lettuce, onions, broccoli slaw, sauerkraut, pineapple, roasted butternut squash, soynuts, and vegan chia ranch dressing.  It may sound weird, but it is strangely delicious!
A few nights ago, I made up a batch of sweet chili baked tofu.  I served it alongside mixed vegetables.  I should have the recipe for the tofu up sometime in early December.
Snacks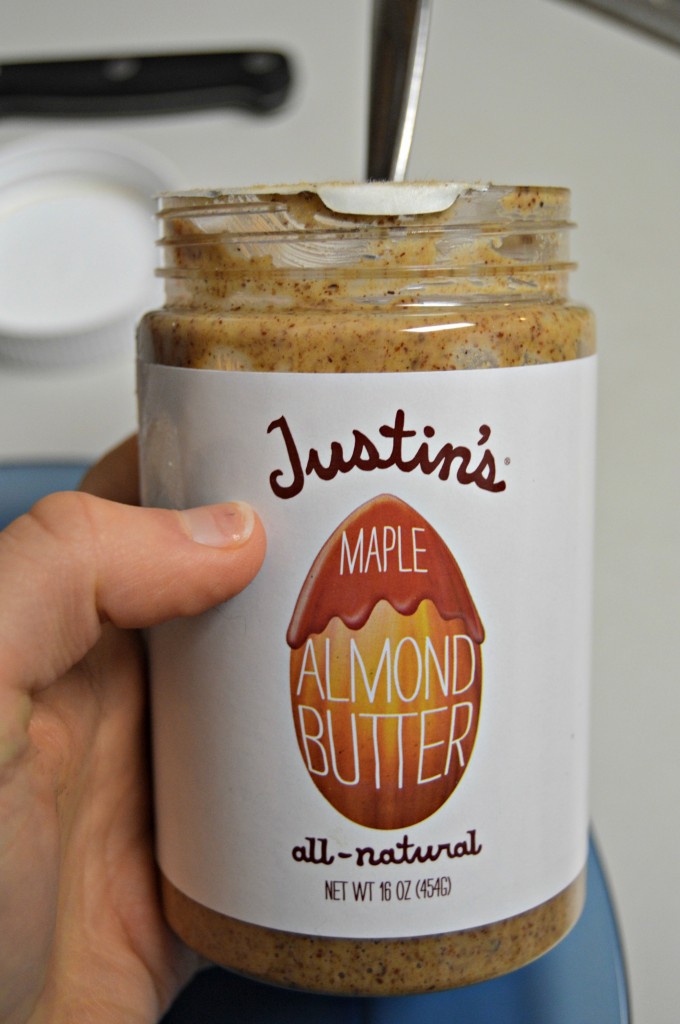 There is nothing wrong with a little nut butter right out of the jar… especially when it is Justin's maple almond butter!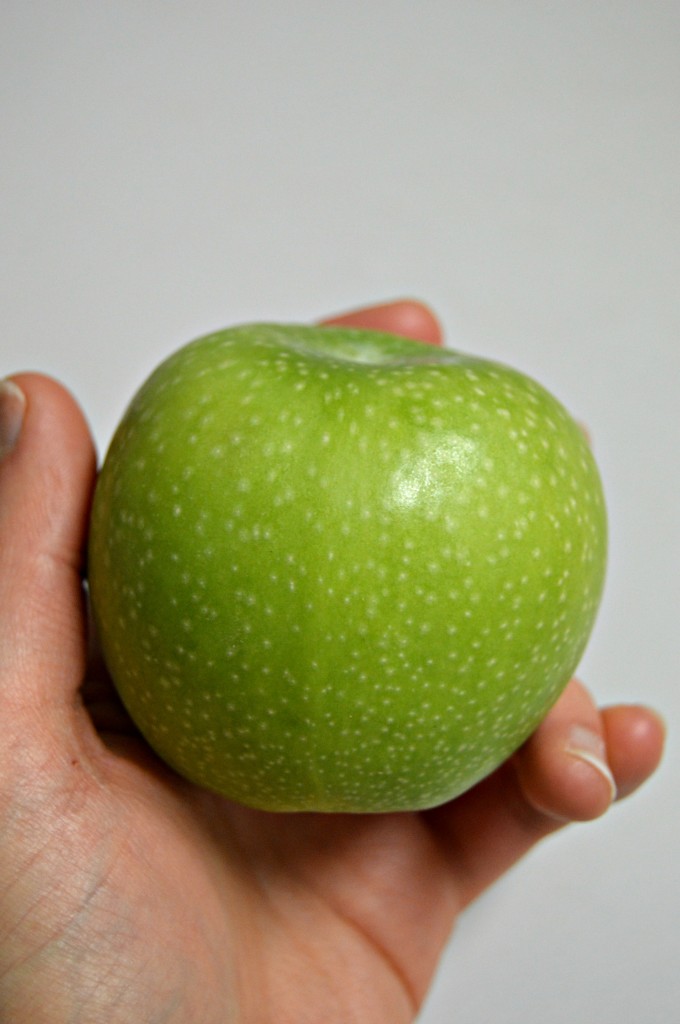 It had been a little while since I had eaten a green apple.  How I have missed these!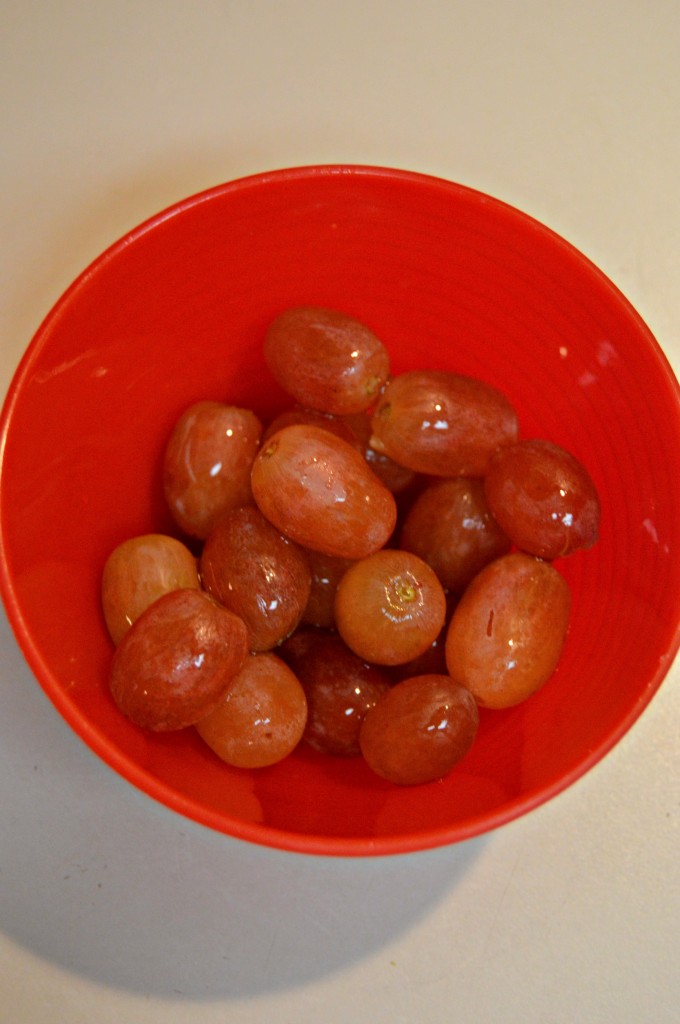 My usual nighttime snack: red grapes…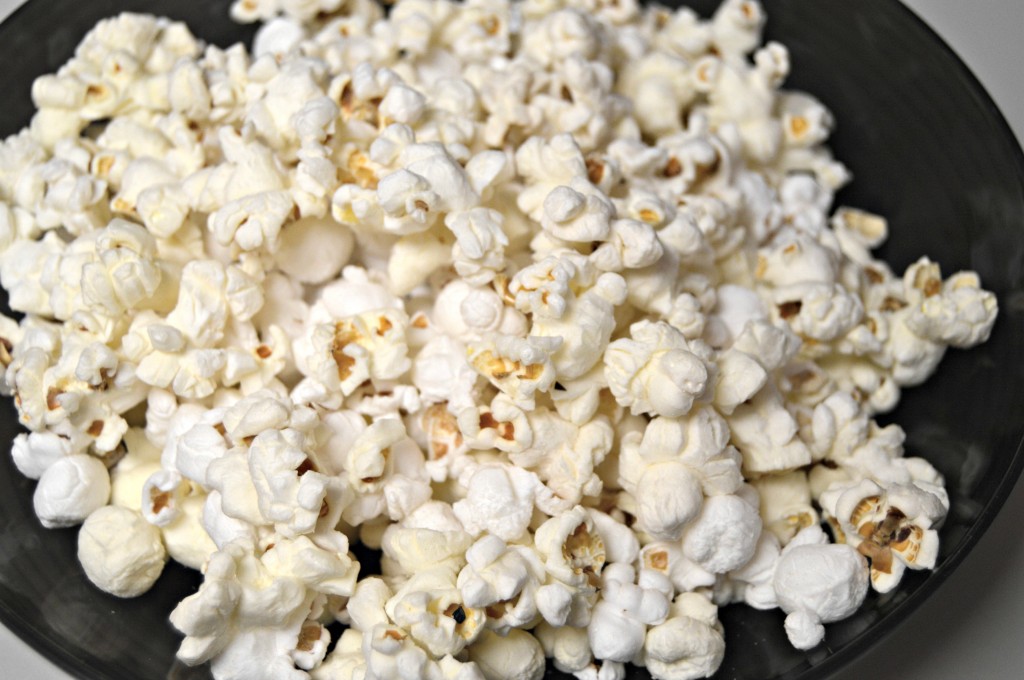 … and popcorn!
It is only fitting that Wednesday is all about food since I majorly have food on the brain today.  I may or may not be a tad bit excited for Thanksgiving dinner tomorrow.  To all of my American friends, I hope you have your bellies and sweat pants ready! 😉
Name your favorite thing that you ate this past week… and go!