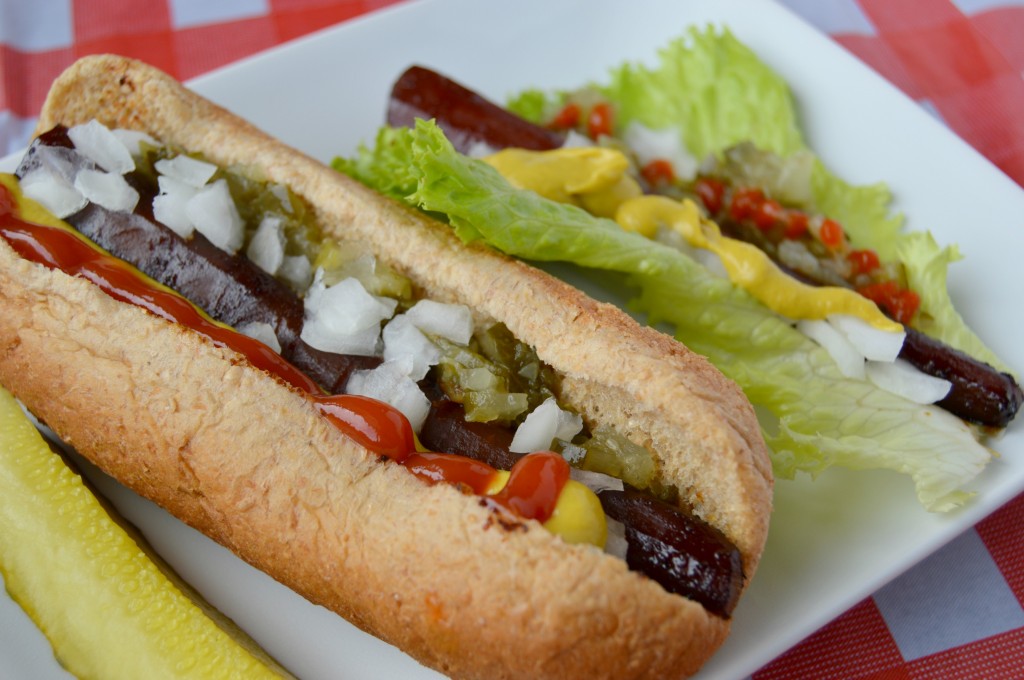 Nope… it is still not a hot dog.  But it IS a "hot dog."  Oh yes, the Carrot Hot Dog is back!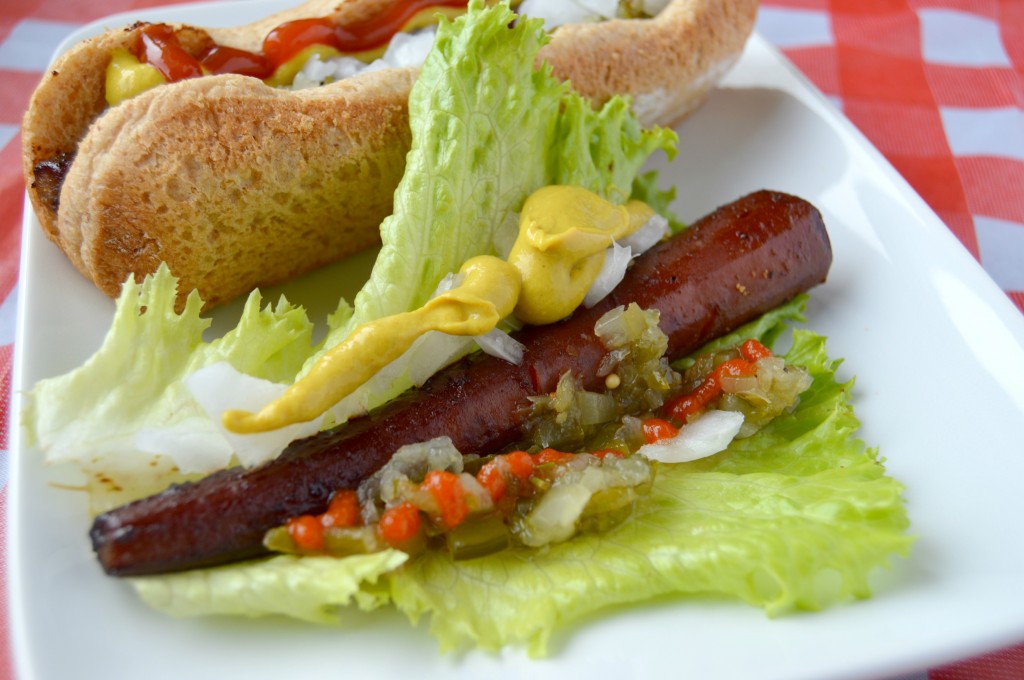 When I first posted this recipe for Vegan Carrot Hot Dogs awhile back, I had absolutely no idea that it would become as popular as it has.  It is consistently my most viewed post on almost any given day.  I guess vegetarians and vegans (meat-eaters, too!) really like hot dogs and want a veg-friendly way to eat them.  How in the world so many people Google "carrot hot dog" sure beats me, but I am glad that so many of you have made your way to my blog as a result!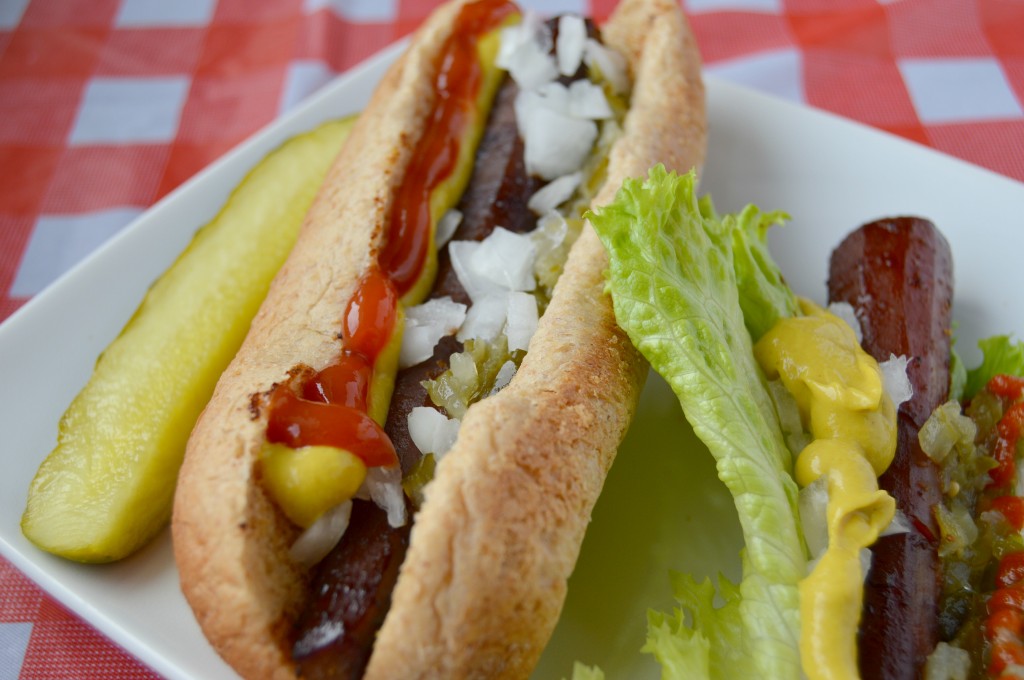 Now that Summer is in full swing and the Carrot Hot Dog has been extra popular during these grilling and barbecue months, I thought it was about time that I did a second post devoted to one of my favorite recipes.  My pictures from the original post are not the greatest, and any recipe that gets thousands of views in the span of a week deserves TWO posts!
The rest of my recipes need to step up their game if they want to be this special.  My Vegetarian Tater Tot Casserole just may get there one of these days.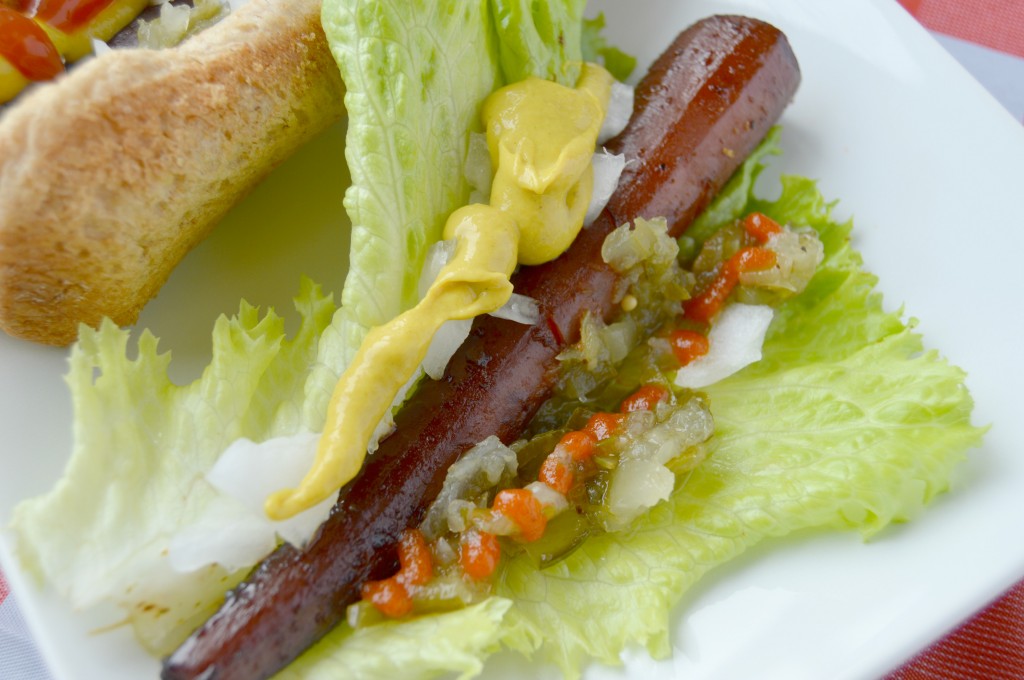 Since my original post, I have made these doggies numerous times.  This time, however, I got a little crazy and used multi-colored carrots.  That's right.  Orange (obviously), white, and purple carrot hot dogs.  And don't worry, they are just as delicious as the originals… but slightly prettier?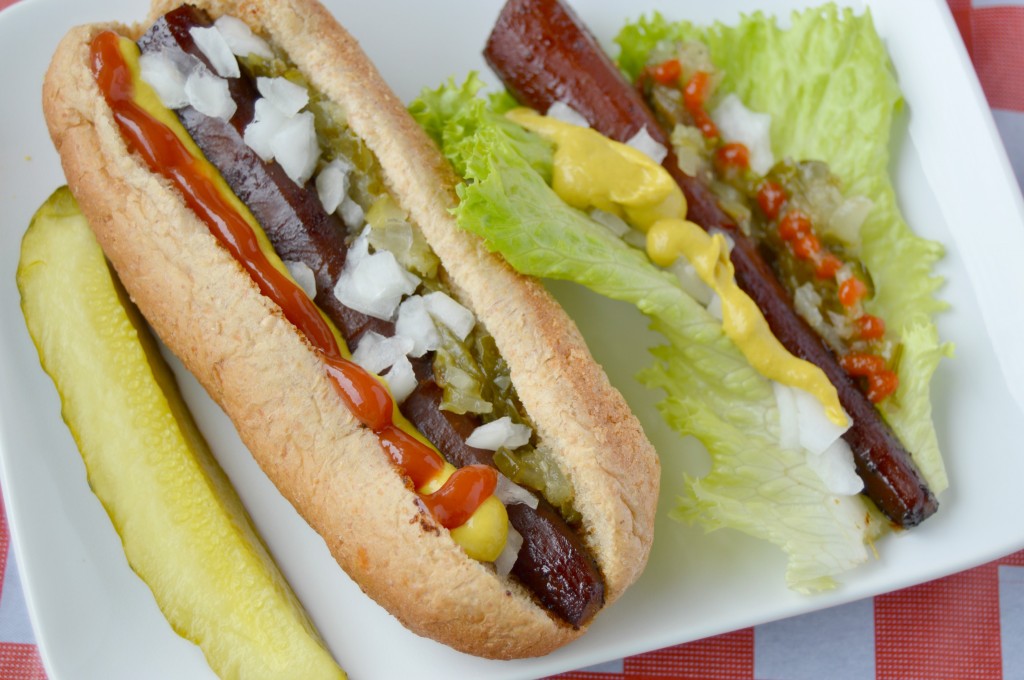 Vegan Carrot Hot Dogs
Servings: Makes 2 "hot dogs"
Ingredients
2 large carrots, peeled, with the ends cut off (I cut mine to the size of the hot dog bun)
1/4 cup Bragg's Liquid Aminos (you can also use low-sodium soy sauce, but use less as it will be too salty!)
1/4 cup water
1 TB seasoned rice vinegar
1 TB sesame oil
1/2 TB apple cider vinegar
dash liquid smoke
1 clove garlic, minced
1/4 tsp dried ginger
1/4 tsp black pepper
1/8 tsp granulated onion powder
olive oil cooking spray
2 whole wheat hot dog buns
desired hot dog toppings
Directions
1. Boil carrots for approximately 6 to 8 minutes, or until fork tender but not mushy.  After removing the carrots from the boiling water, run them under cold water to stop the cooking process.
2. While the carrots are cooking, whisk together the Bragg's, water, vinegars, sesame oil, liquid smoke, garlic, and seasonings.
3. Combine the carrots and the marinade in a zipper gallon-size bag (I actually used two in case of a leak), or in an air-tight container.  Shake gently until the carrots are coated with the marinade.  Place the carrots in the refrigerator for at least 24 hours.
4. To cook the carrots, spray a medium skillet with olive oil cooking spray.  Turn the heat to medium and place the carrots and about 1/2 cup of the marinade into the skillet.  Heat the carrots for approximately 8 to 10 minutes, or until warm.
*Since the original recipe was posted, I have heard from several people that they have had success with grilling these… so you might want to give that a try!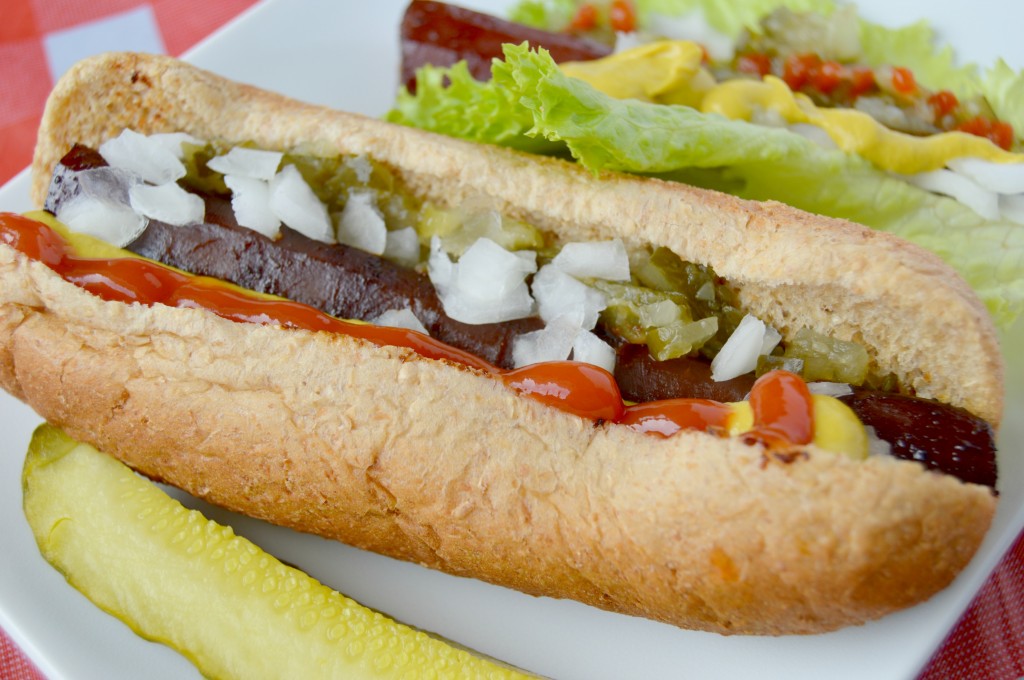 I served one of my carrot hot dogs in a vegan wheat hot dog bun with sauerkraut, dill relish, onions, mustard, and ketchup.  And for those of you who cannot find vegan hot dog buns, I served my second dog in a romaine lettuce leaf "bun" and it was delicious that way as well!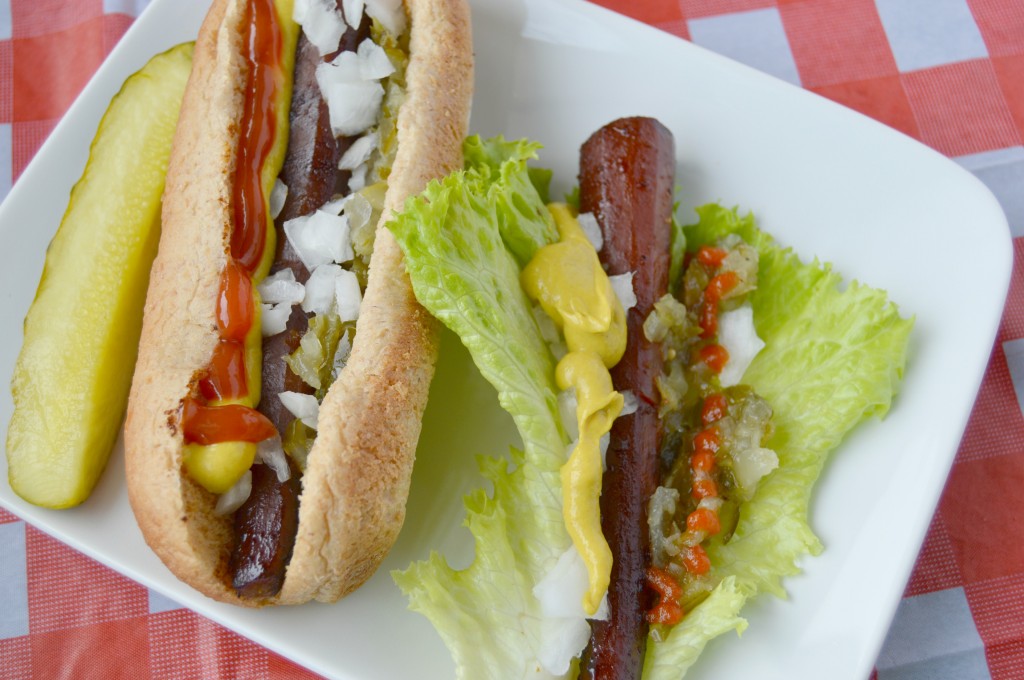 These may not be your traditional hot dogs, but I happen to think that is a good thing.  At least you know all of the ingredients that go into making these babies!  Vegetarians and vegans should not and do not have to miss out when it comes to Summertime barbecues.  I hope you will give these hot dogs a try at your next get-together or for your next Summertime meal.  You just may be surprised at how delicious they are!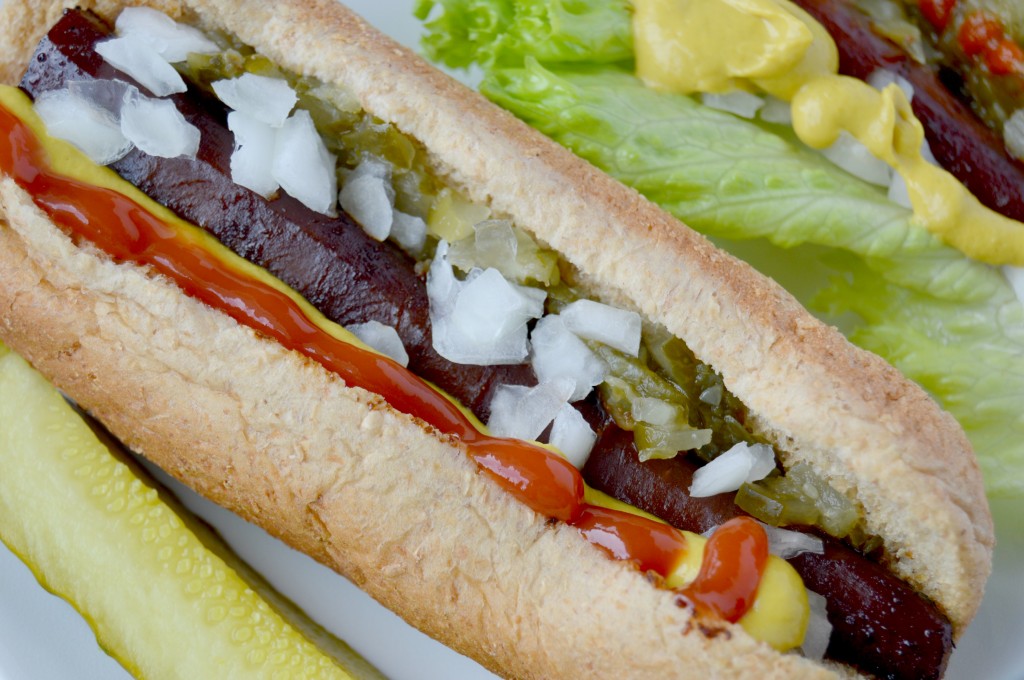 Yes, it is a carrot.  But it is also a hot dog.
Have you tried the carrot hot dog yet?