This post on compiling an easy and delicious vegan snack plate is sponsored by Blue Diamond Almonds through their Tastemakers program.  I was provided with free product and was compensated for my time but, as always, all thoughts and opinions are my own.
I'm not going to lie.  In the past I have gotten a little bit jealous when I have seen other bloggers compile "snack plates" for gatherings or just for a fun and creative way to eat a quick and delicious lunch or dinner at home.  Ever since I first saw this concept in the blogosphere, I have been intrigued by it and have longed for my own chance to eat snacky foods for lunch while sipping on a cold beer on a hot Summertime day.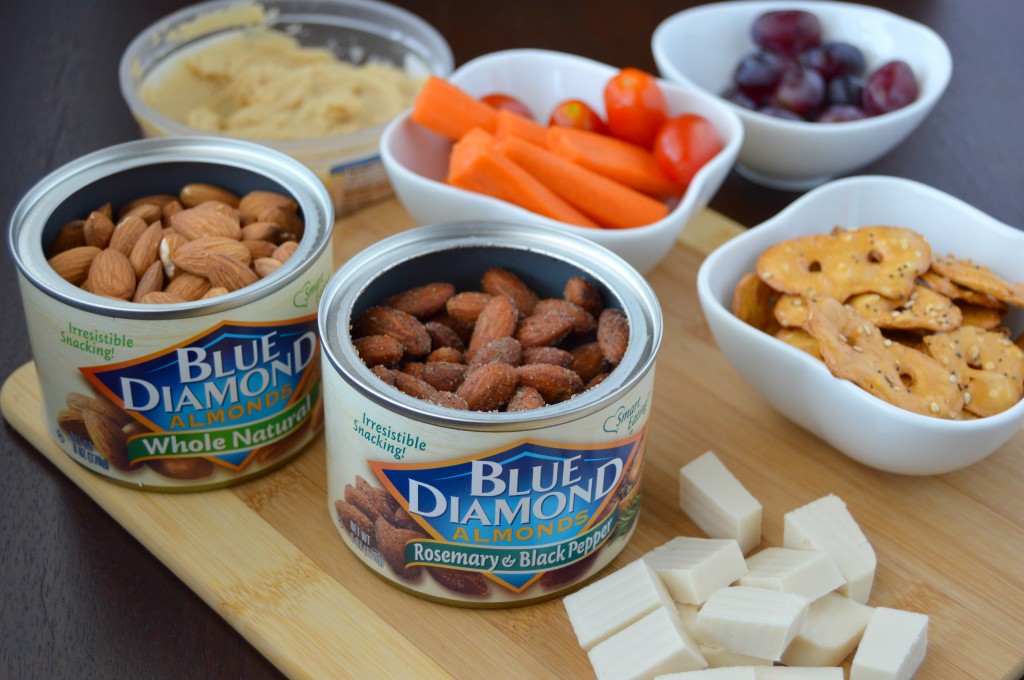 The only problem, though, was that nearly every snack plate I had ever seen created included some type of meat and at least one variety of cheese.  We have already established that I do not do the meat thing, and while I truly enjoy cheese (made with dairy) and crackers now and then, I really wanted to challenge myself a bit to see what deliciousness I could come up with for my very own vegan snack plate.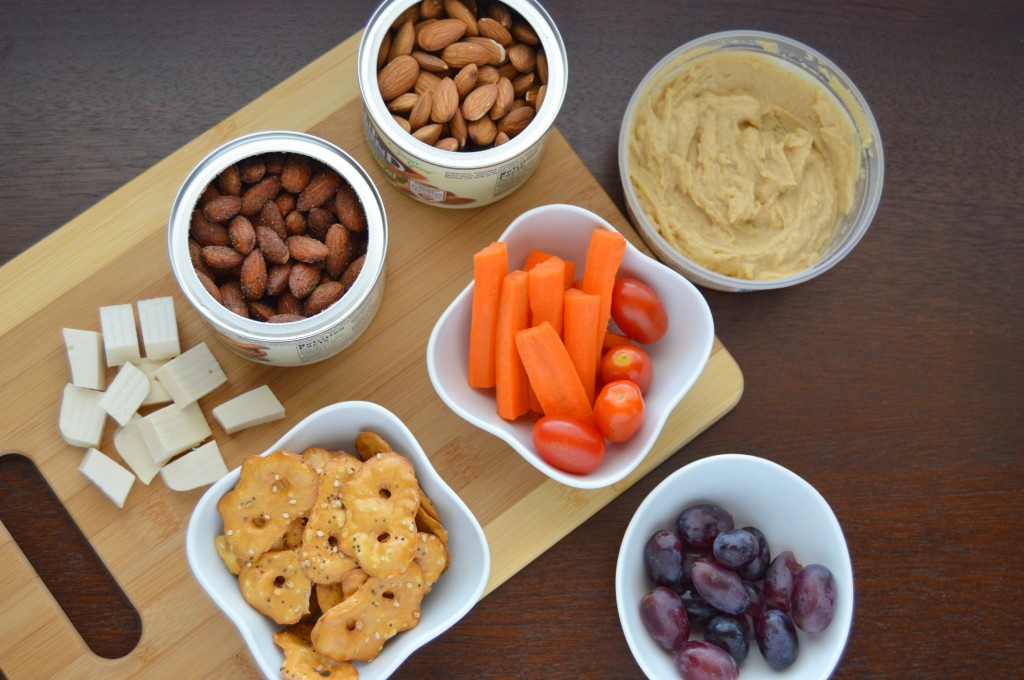 Since my vegan snack plate turned out rather delicious, I thought it was only fitting that I share the goods with you.  Whether you use this as an appetizer idea for a Summertime (or any season, really) get-together or treat it as a full meal, following is everything that you need to know about how to compile the perfect vegan snack plate.
Vegans like snacking, too! (and drinking… but that's another story)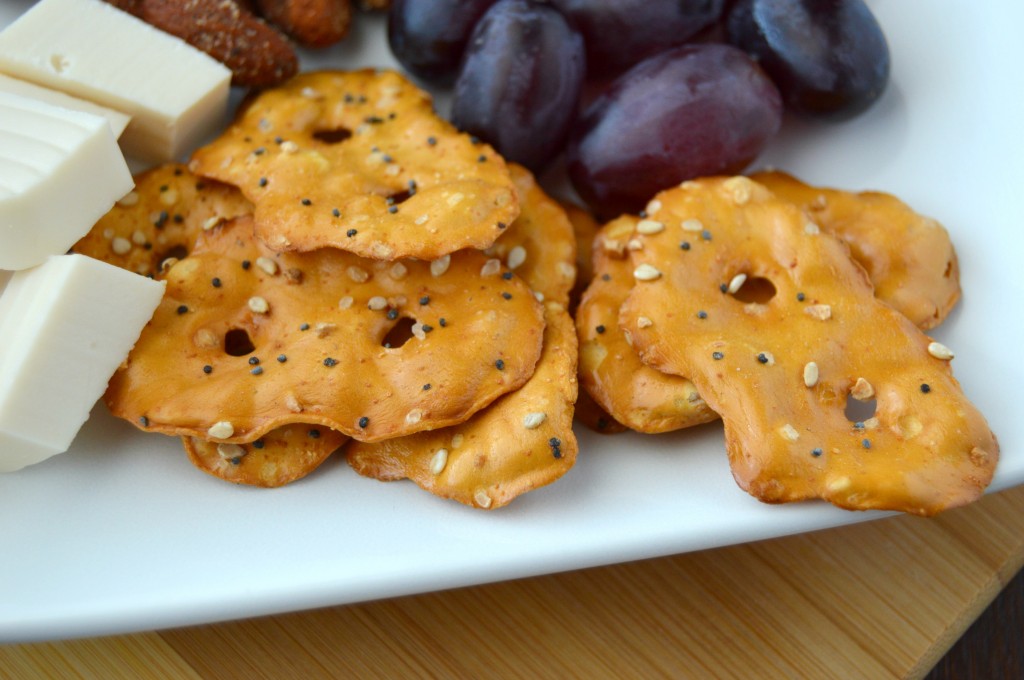 Crunchy munchies.  What is a good snack plate without some type of cracker or pretzel?  I went with Trader Joe's Everything Pretzel Slims for the crunch factor.  Salty, garlicy, and delicious.  Whether you go with pretzels or crackers, you will love the delicious texture and crunch.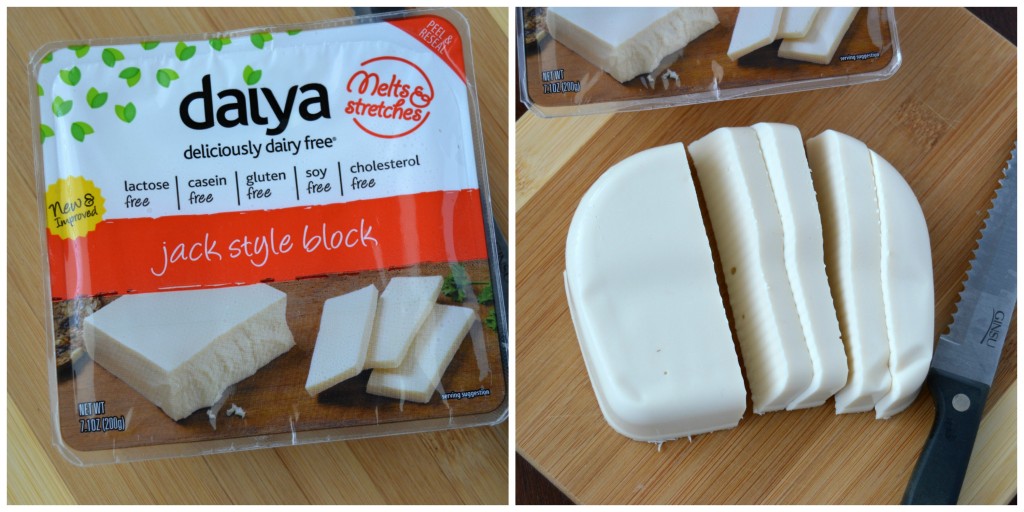 As we established above, cheese is definitely one of those staples when it comes to creating a snack plate.  As a result, I obviously could not leave it out.  I went with Daiya's dairy-free Jack-Style Block of "cheese" to keep things vegan.  This was the perfect accompaniment to my crunchy pretzel thins.   They also make cheddar and pepper-jack varieties that I am eager to try.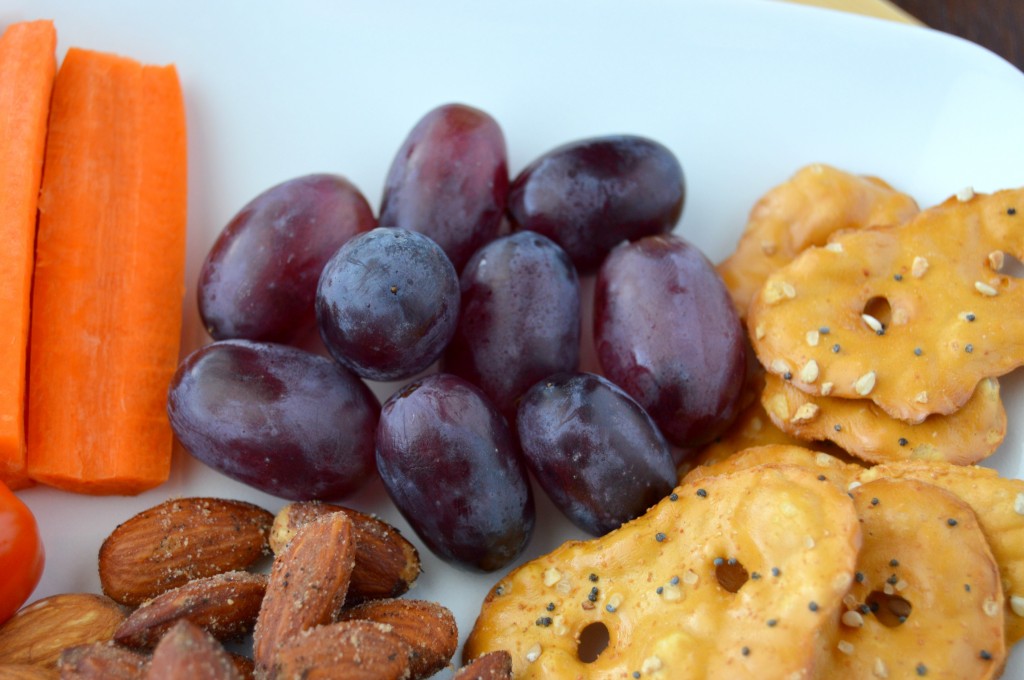 And what pairs better with "cheese" than grapes?  I am all about black seedless grapes right now so these were an obvious choice.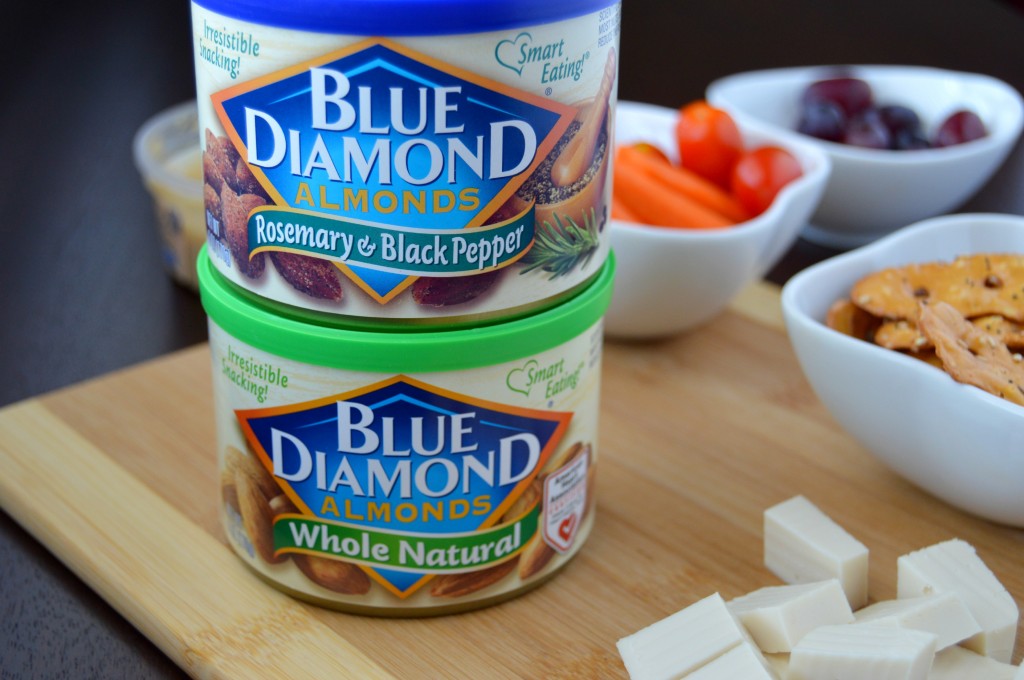 I decided that the crunch from my pretzel thins was just not enough.  Plus, my snack plate needed some protein and healthy fats since I was eating it for a meal.  Enter: Blue Diamond Almonds.  I went with the original staple Whole Natural almonds and tried their Rosemary and Black Pepper almonds for the first time.  Of course you can never go wrong with the simplicity of natural almonds, but I was really loving the Rosemary and  Black Pepper flavor.  The complexity of flavor from the almonds was a perfect compliment to the savoriness of the pretzels, cheese, and hummus and the sweetness of the grapes.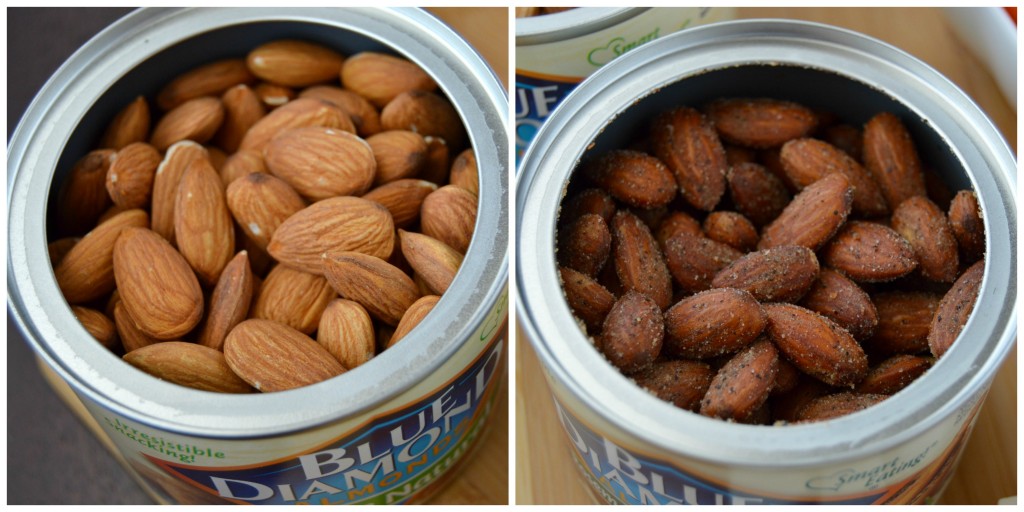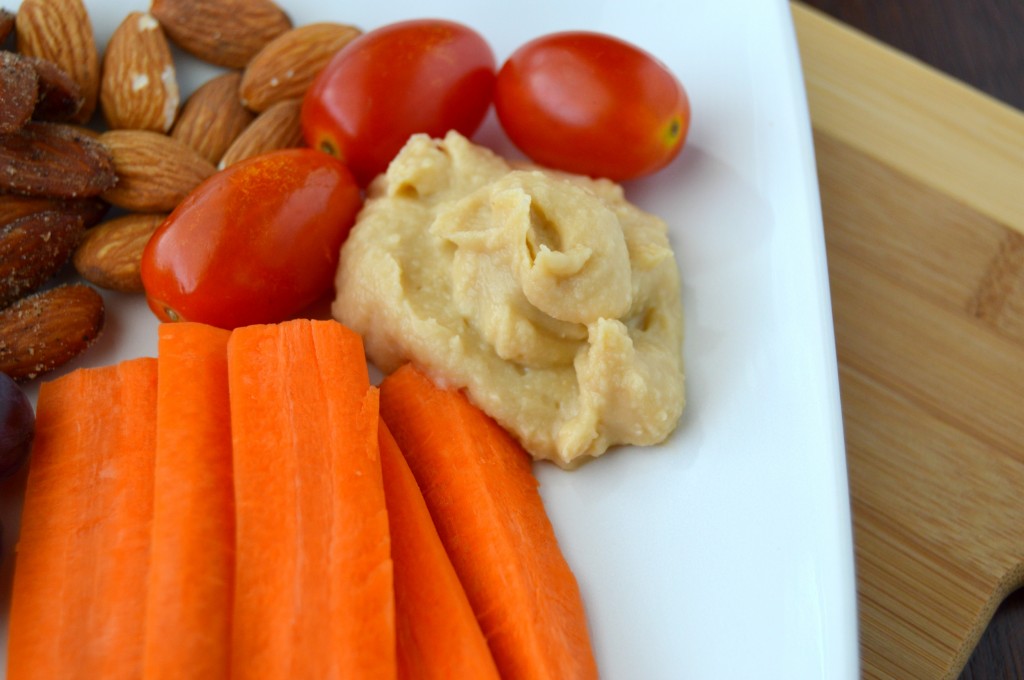 Finally, I hardly ever go a meal without incorporating in some veggies.  I am sure you know where I am going with this one.  Raw veggies and hummus are a major favorite of mine.  My snack plate featured carrots and cherry tomatoes dipped in roasted garlic hummus.  You better believe I dipped my Everything pretzel thins into the hummus too.  Garlic overload?  Never.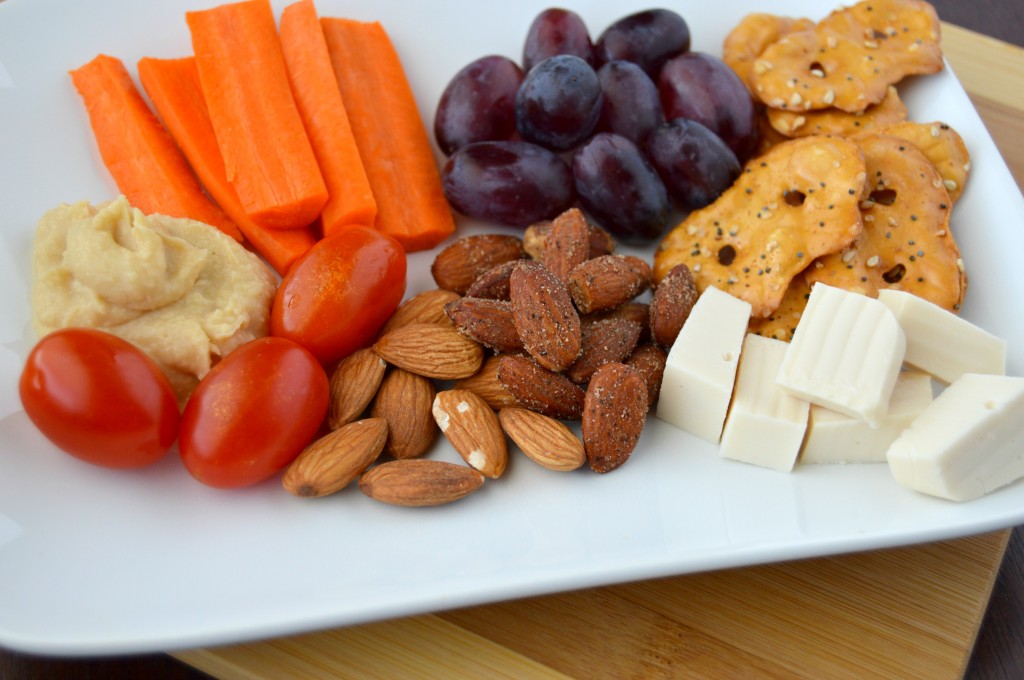 Entertaining for guests or creating an easy no-cook Summertime snack plate for lunch or dinner does not have to be difficult.  In fact, it is much simpler and quicker to throw together than the majority of the meals I cook.  I sure appreciated being able to sit back and enjoy a warm Summer afternoon with this snack plate and a beer.  Seriously, there is nothing better.  Also, I promise it was after 12:00, so day drinking was a totally acceptable thing 😉
What snacky foods are your favorites?  Have you ever made a snack plate for entertaining or for a meal?