I may be on vacation right now, but that does not mean I cannot stop by for a quick chit-chat.  Who am I kidding?  I typed this up weeks ago in preparation for today 😉  Normally I invite guest posters to my blog when I take a vacation/blogcation, but sometimes even that can be a bit of work.  So this time, I am guest posting somewhere else!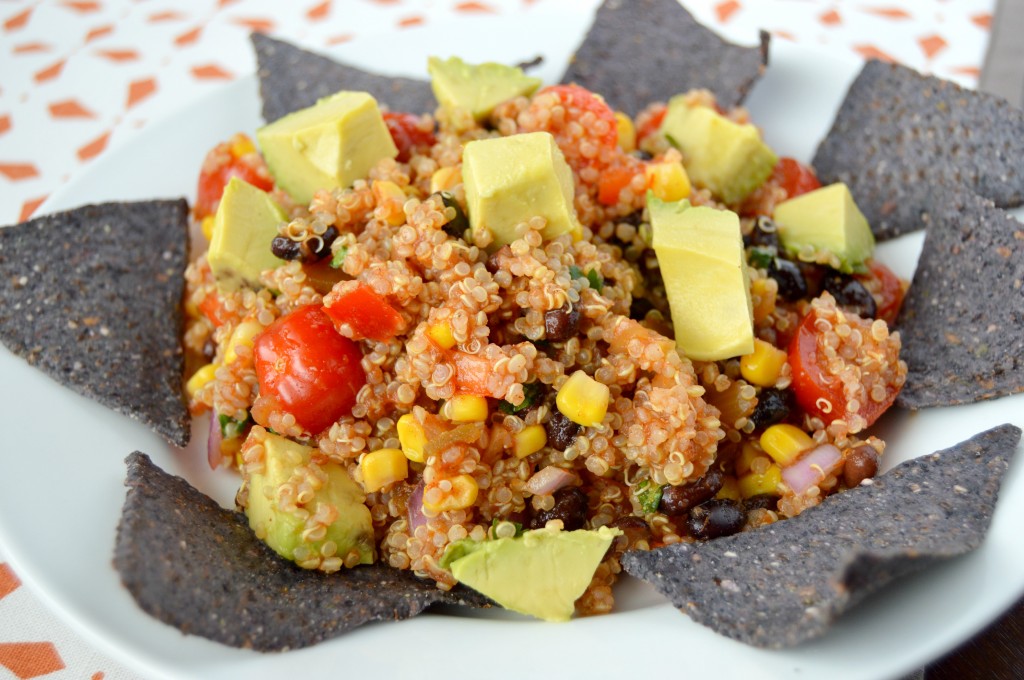 Protein-packed beans.
Slightly crunchy quinoa.
Nutrient-packed vegetables.
Creamy avocado.
Just spicaaaay enough.
This Southwestern Quinoa Salad really fits the bill for a complete and delicious meal or appetizer.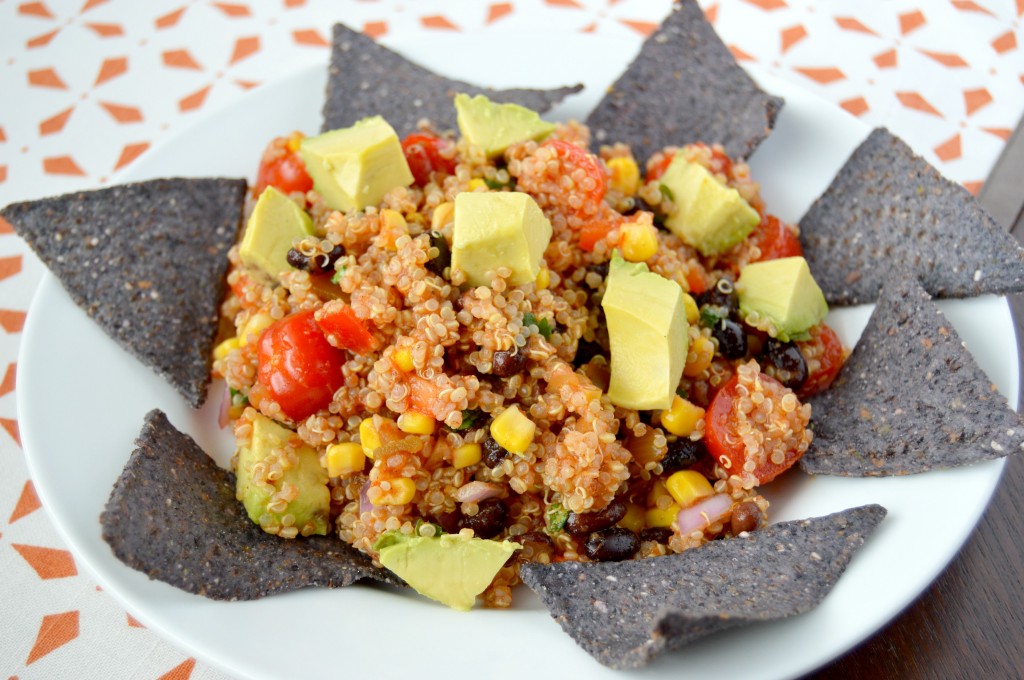 Oh, and let's not forget that perfectly salty crunch that you get when you add in some blue corn tortilla chips.  Let's be honest.  Those are not optional.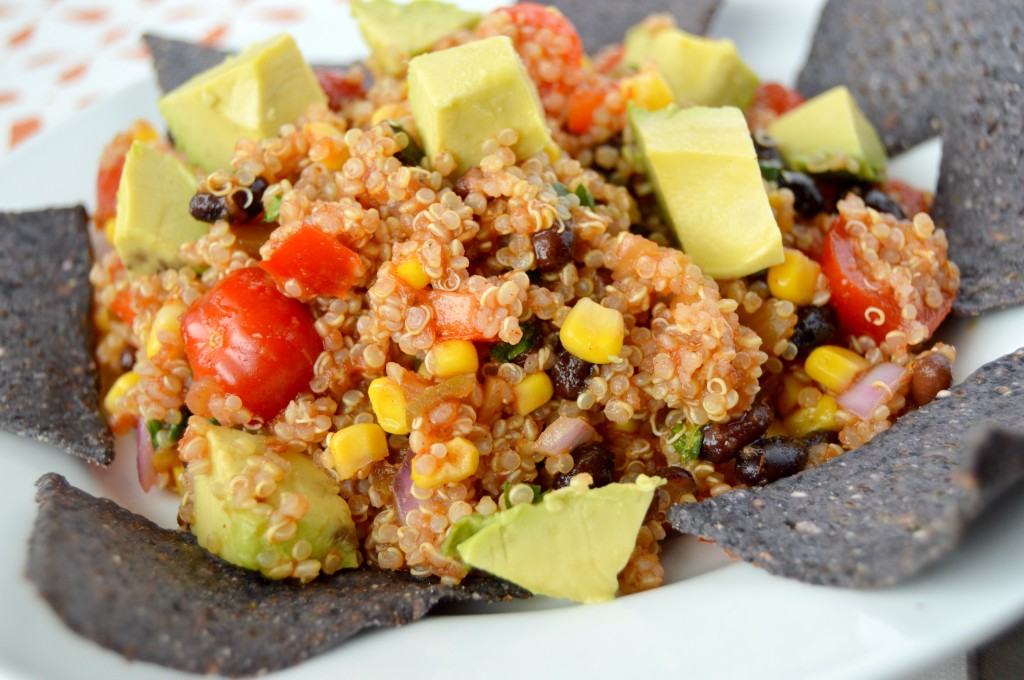 Are you ready to whip up this tasty Summertime salad?  Well… you are going to have to head on over to Kim's blog where I am guest posting today!  Go show her and me some love 🙂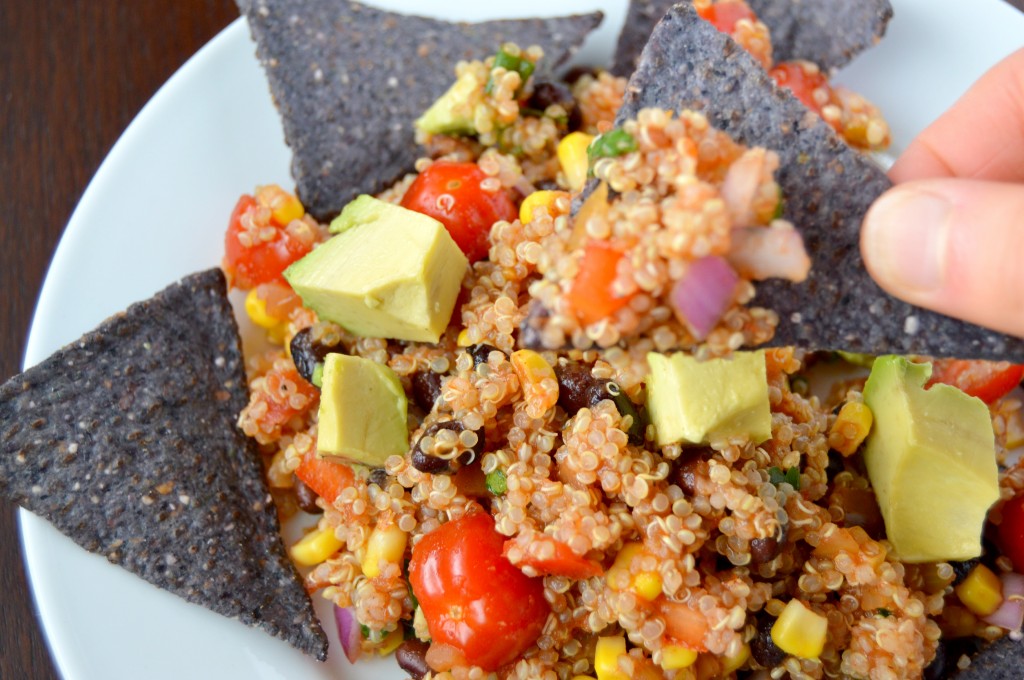 Once you snatch up the recipe, go make it, dig in…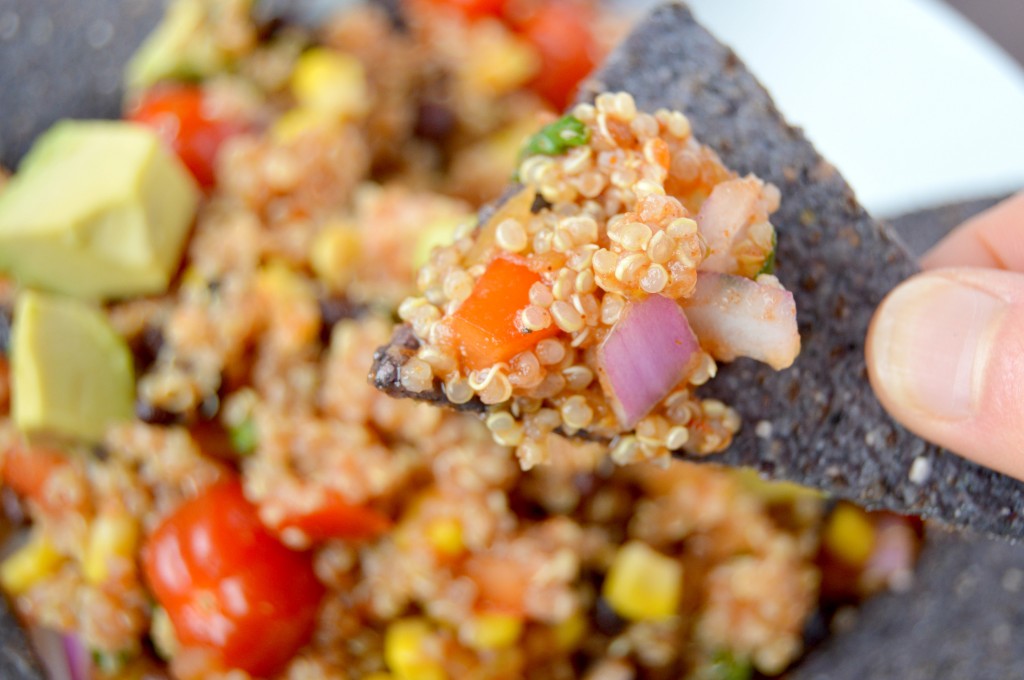 …and munch!
This salad combined with blue corn tortilla chips is slightly addicting.  Don't say I didn't warn you!