This Fourth of July trail mix recipe is sponsored by Blue Diamond Almonds as a part of their Tastemakers program.  I was provided with free product and was compensated for my time.  As always, all thoughts and opinions are 100% my own.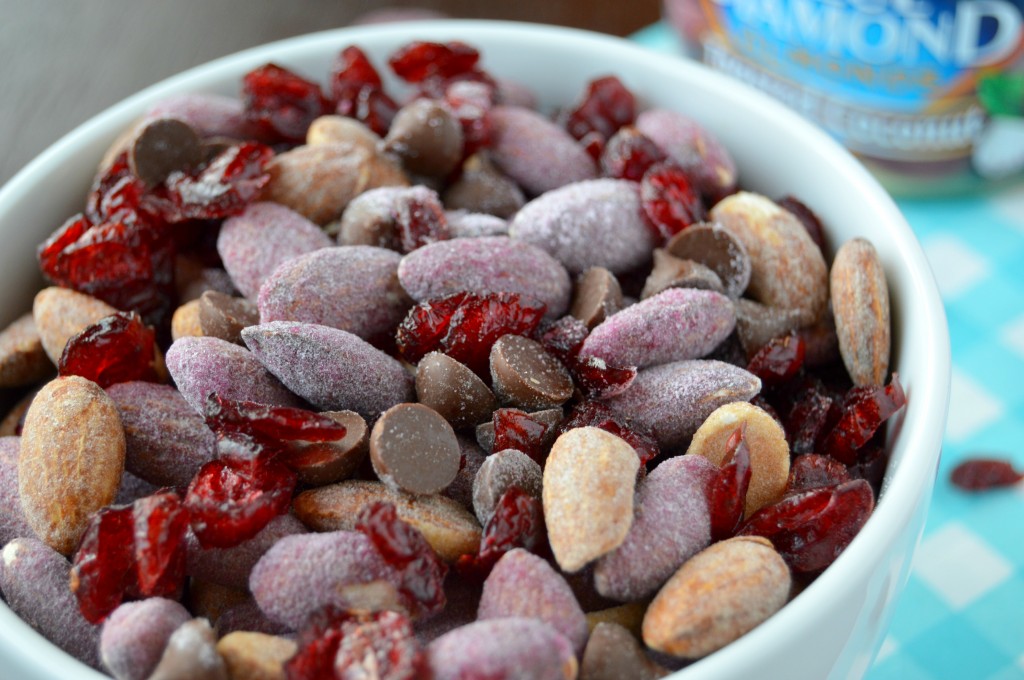 I spy almonds.  I spy dried fruit.  And I spy chocolate!  In other words, this is a bowl full of a whole 'lotta deliciousness.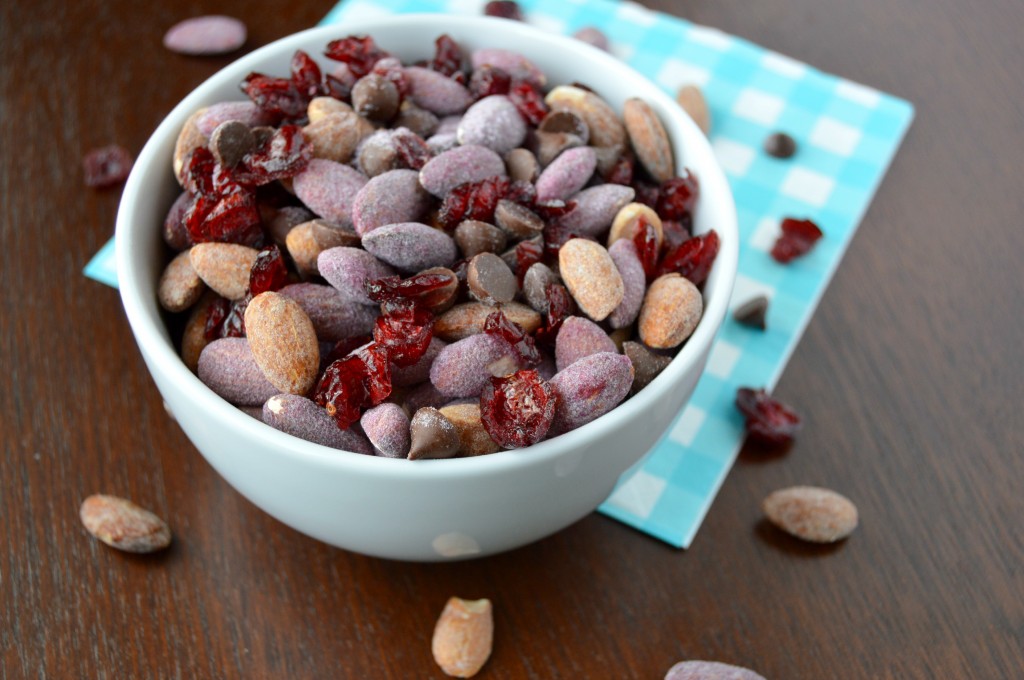 Blue Diamond Almonds provided me with the opportunity to create a Fourth of July-themed recipe with two of my favorite almond flavors.  It sounds like a win-win for all of us, don't you think?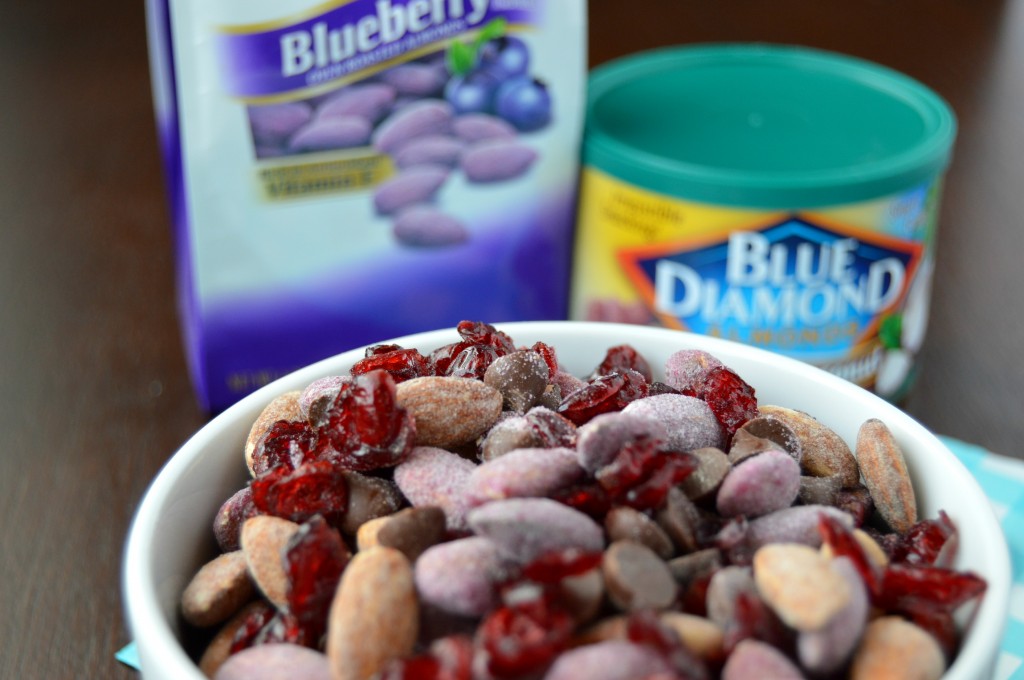 Making this delicious and patriotic trail mix was a simplistic process.  If you can go to the grocery store, purchase four items, and mix the items in a serving bowl then you can make this.  Who knew impressing your Fourth of July and Summertime guests could be so easy?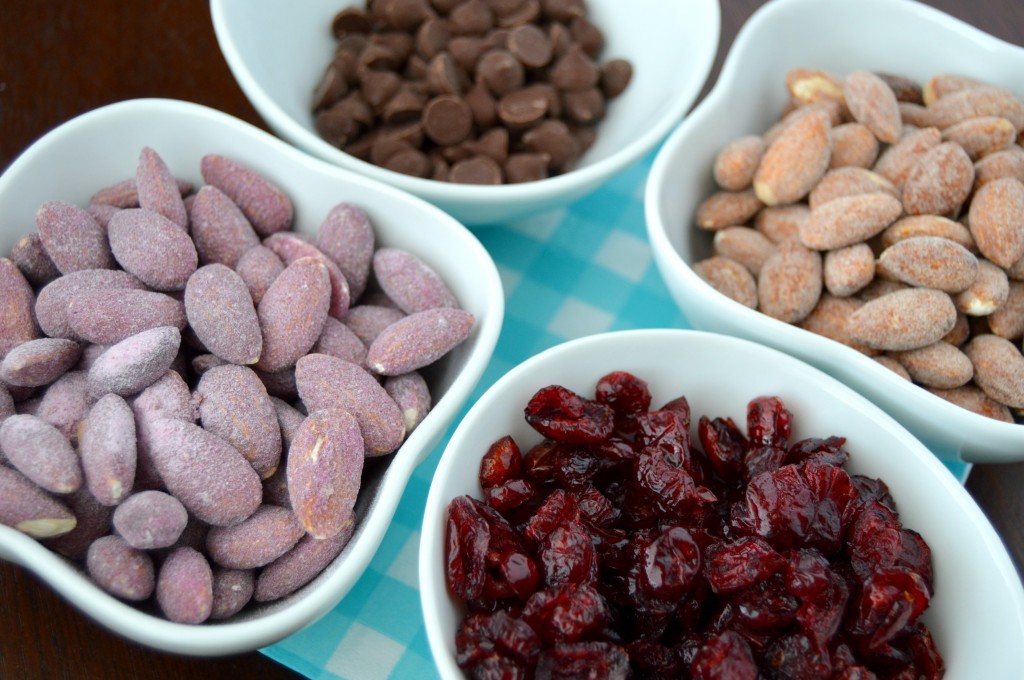 This peanut-free (yay for those with peanut allergies!) trail mix features Blue Diamond Blueberry Almonds, dried cranberries…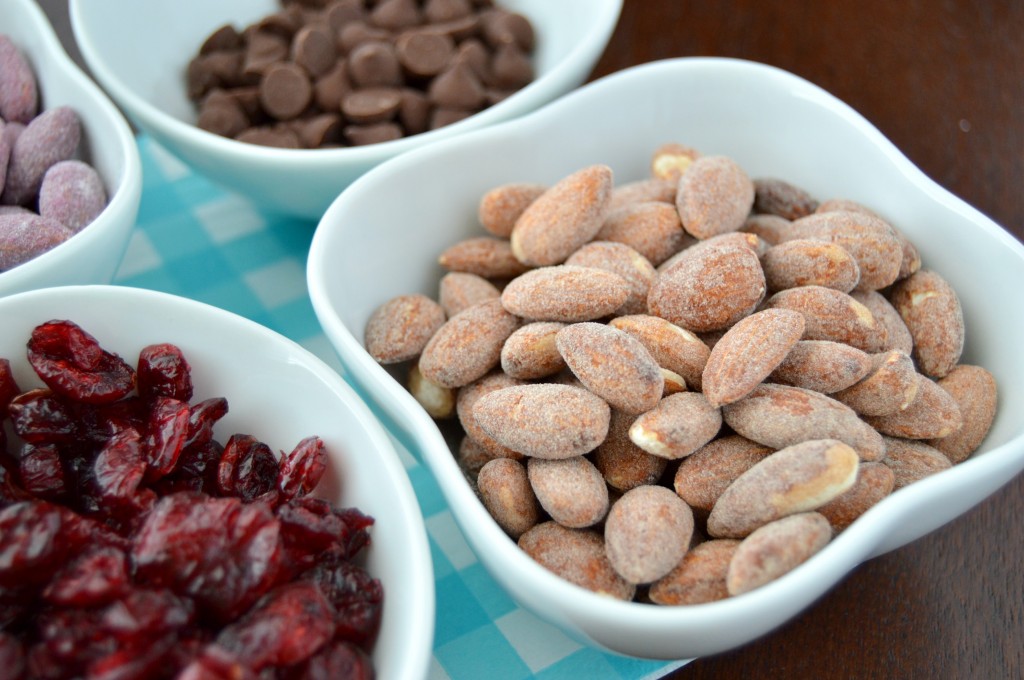 …dark chocolate chips, and Blue Diamond Toasted Coconut Almonds.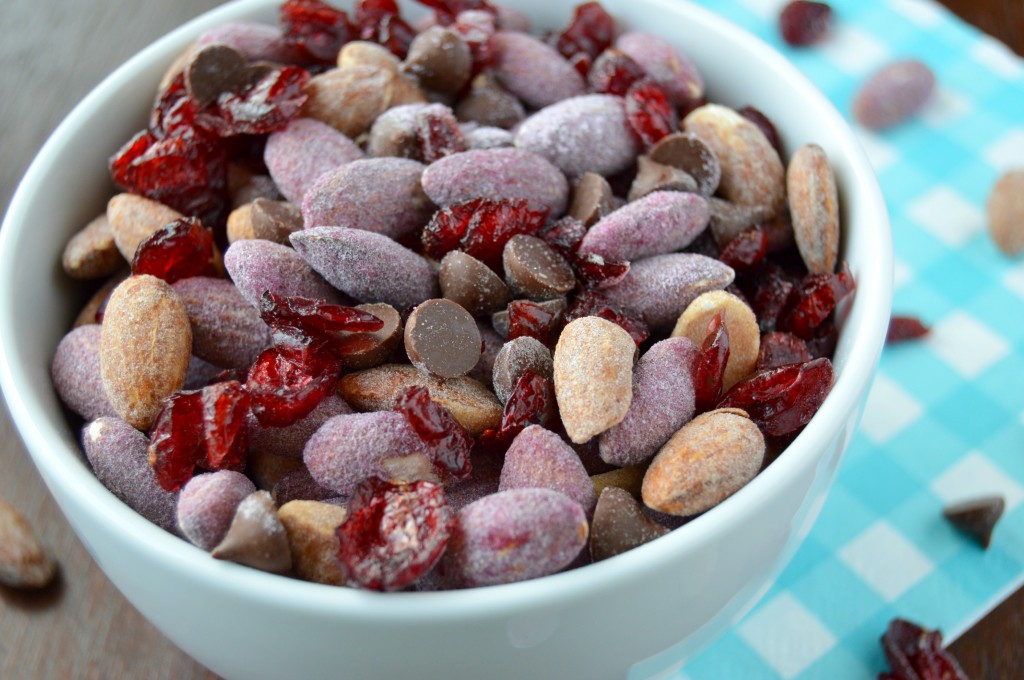 4 ingredients
4 dishes
1 delicious and healthy trail mix
=endless satisfied friends and family members… or until the bowl is empty, that is!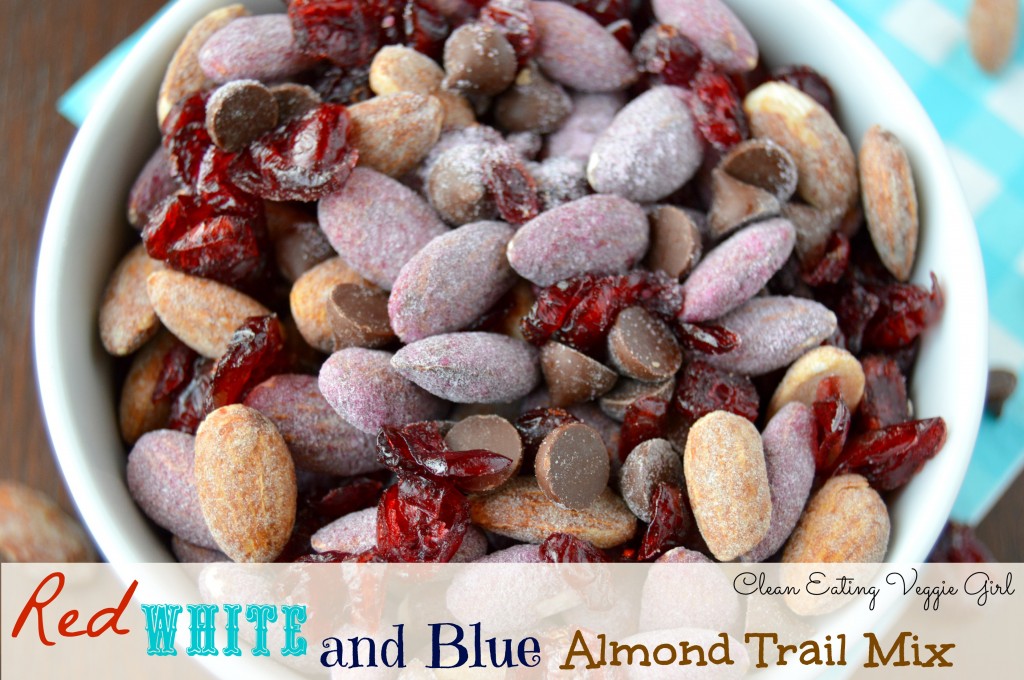 Red, White, and Blue Almond Trail Mix (Peanut-Free)
Ingredients
4 oz package of Blue Diamond Blueberry Almonds
half of a 6 oz container of Blue Diamond Toasted Coconut Almonds
1/2 cup dried unsweetened cranberries (cherries or raspberries will also work)
1/3 cup dark or white chocolate chips
Directions
Combine all ingredients and mix well.  Transfer to a serving dish for entertaining.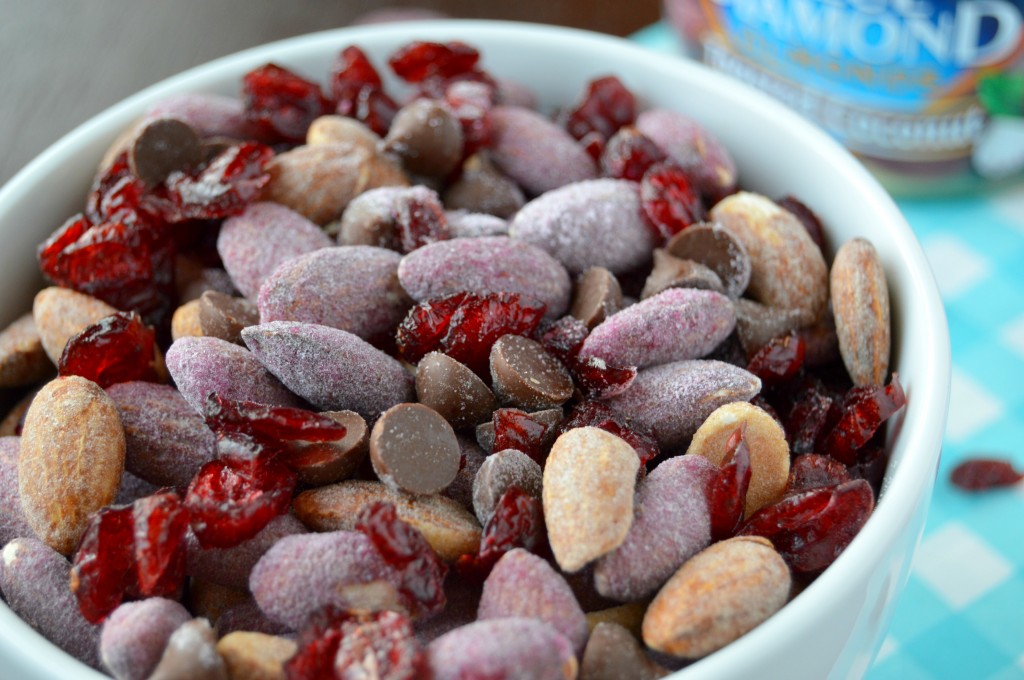 It is almost too pretty to eat… almost.
This trail mix is incredibly festive and hits all of the red, white, and blue color requirements.  Feel free to add or sub in white chocolate chips for a little added punch in the white color department.  I stuck with dark chocolate chips to keep things vegan.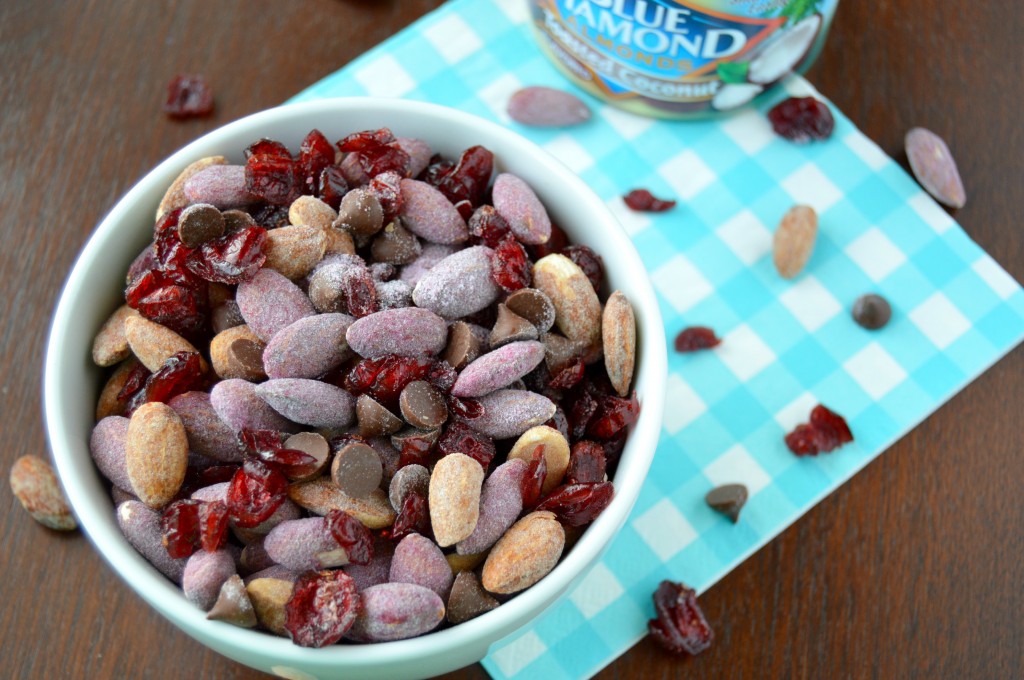 Summertime and the Fourth usually mean busy times for all of us, but there is no excuse when it comes to serving your party guests delicious food.  Whether you are having friends over for drinks or are throwing the whole barbecue shebang, you will need snacks, appetizers, and desserts.  Lucky for you, this would be great for any of the three!  And what is even better is that it is not just great for the upcoming holiday.  This recipe can carry you through all of the warm Summertime months.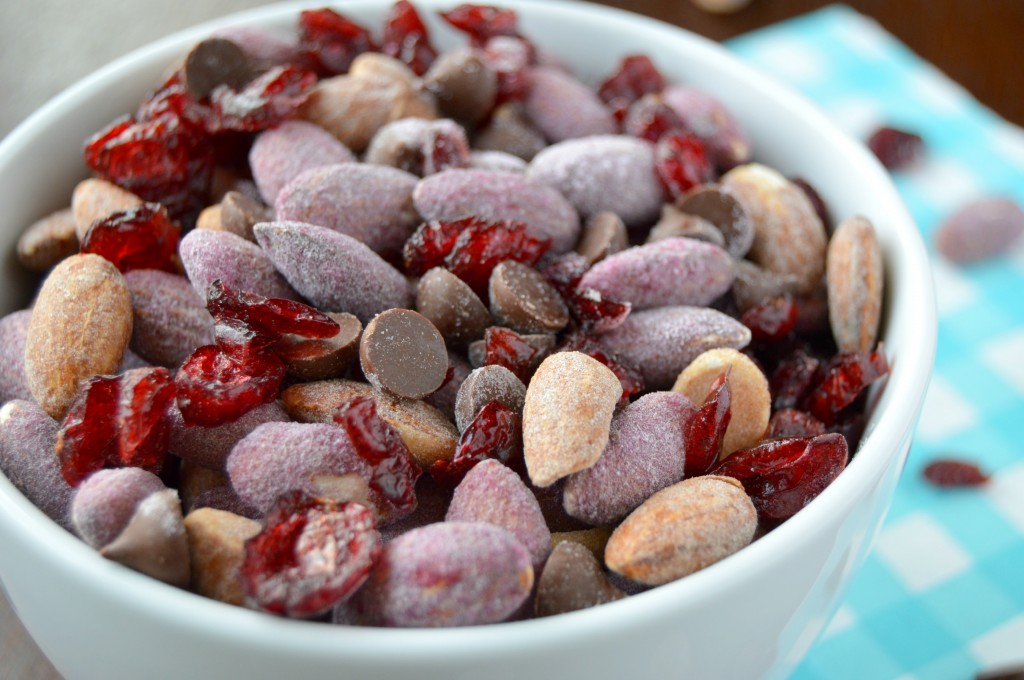 We eat and drink enough "crap" on the Fourth of July, so how about we (quickly) throw together a healthy snack that is high in protein and antioxidants and that is oh-so sweet.  You cannot have dessert without a little fruit and chocolate.  At least not in my book.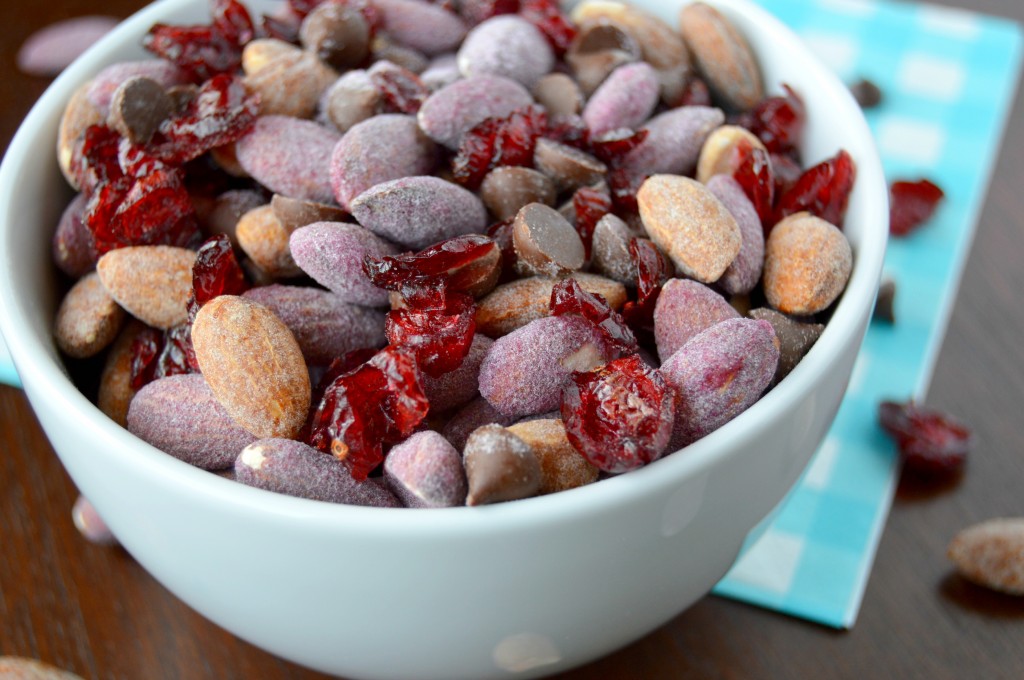 Now go get your healthy munching on!
American friends: What are you planning to snack on for the Fourth?