A tutorial on how to cut one of my favorite fruits, cantaloupe.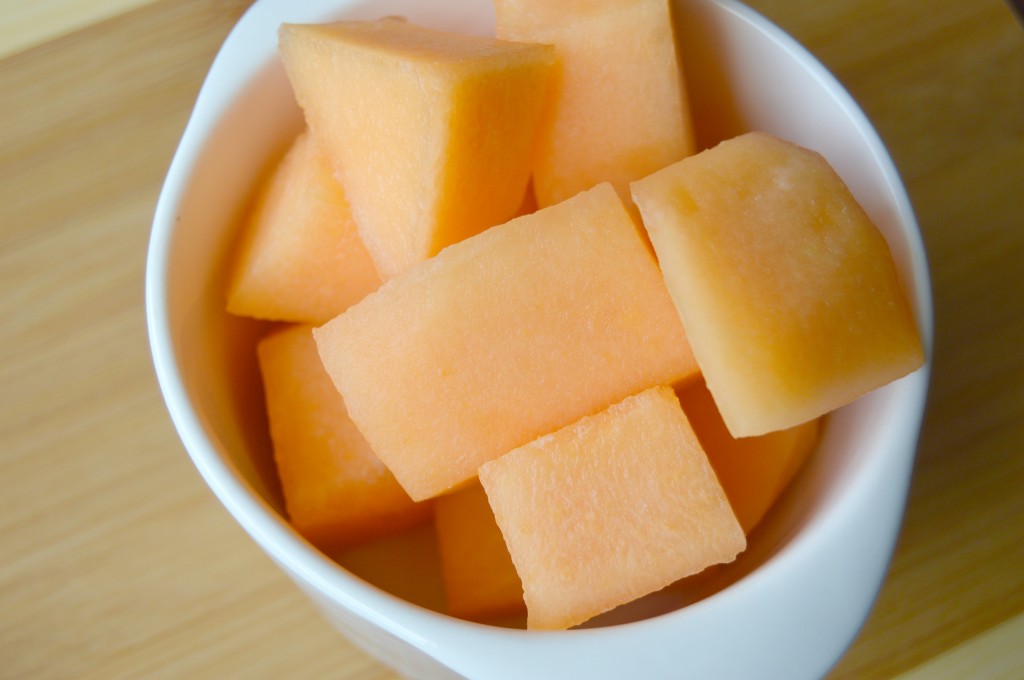 After I wrote my post on How to Select and Cut a Ripe Avocado, I figured there are probably a whole slew of other fruits that people may be uncertain about how to cut.  After all, I was in that boat at one point too.  And then I thought, "I should share my ways with people!" (even if they are only what I consider to be the best ways).  Up next for my "how to cut" tutorial series is one of my all-time favorite fruits…
Cantaloupe!
How to Cut a Cantaloupe
Step 1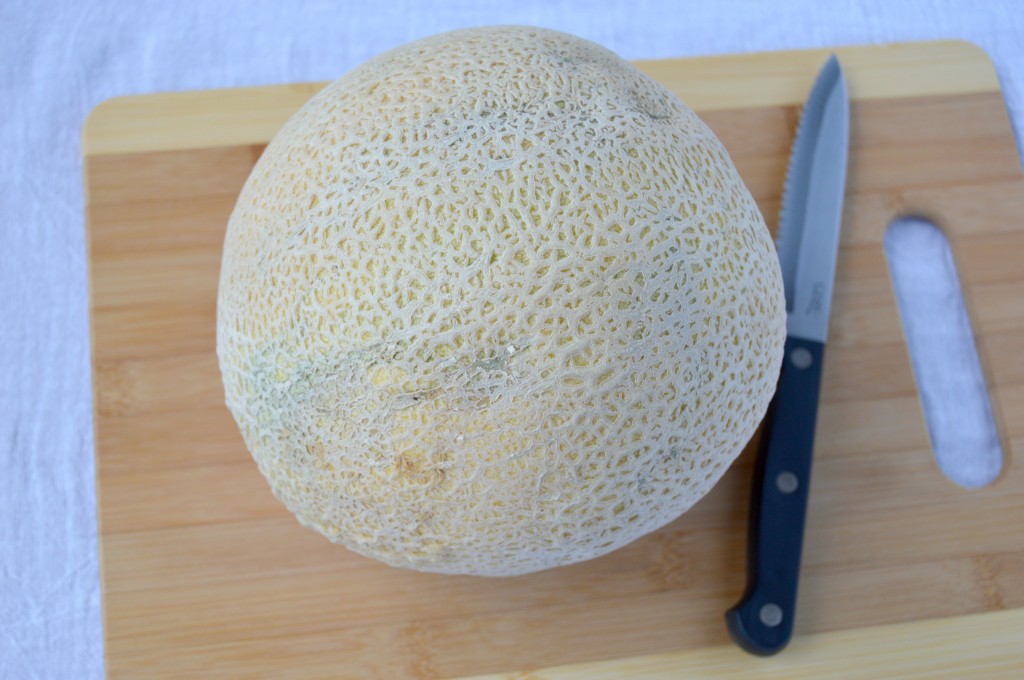 Wash and dry the cantaloupe.  Grab a cutting board, the knife of your choice, and a trash can.
Step 2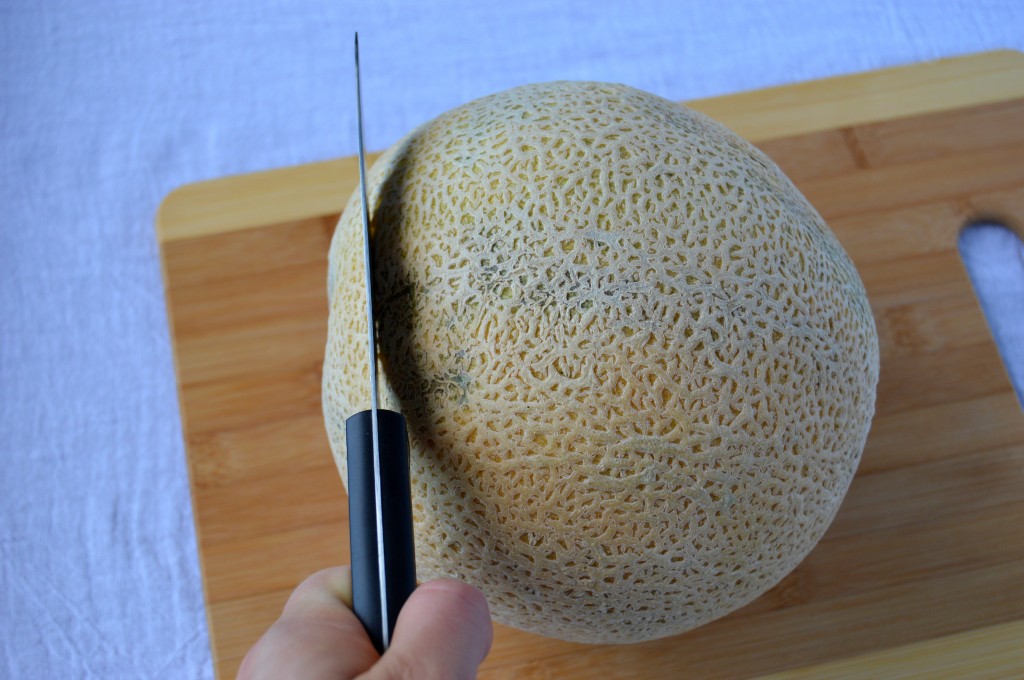 Begin my slicing off one end of the cantaloupe.
Step 3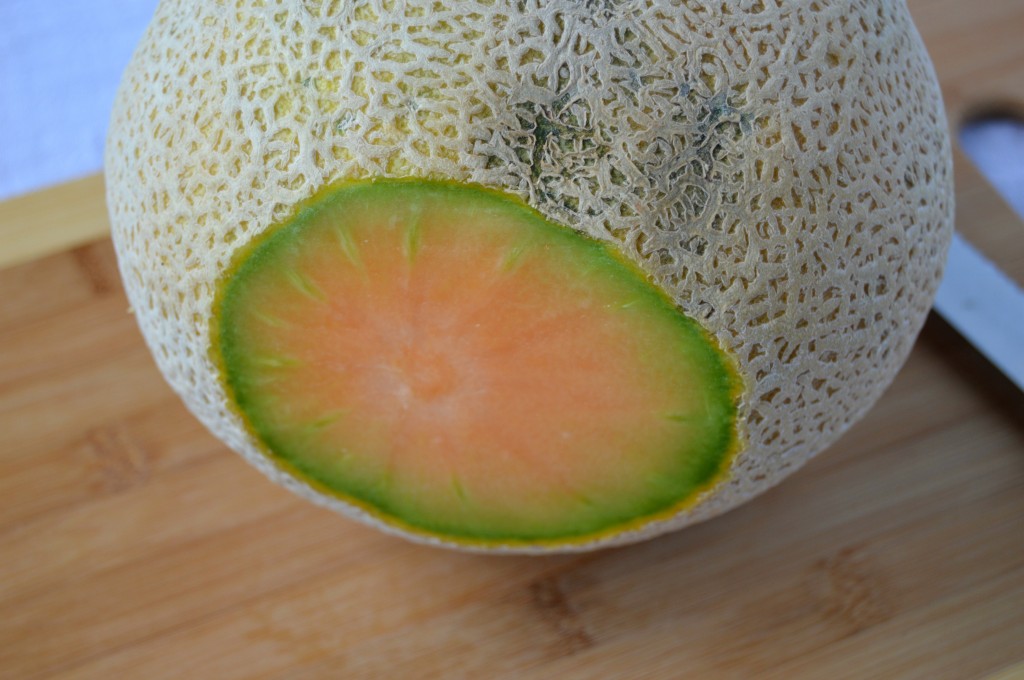 Repeat Step 2 with the other end of the cantaloupe.
Step 4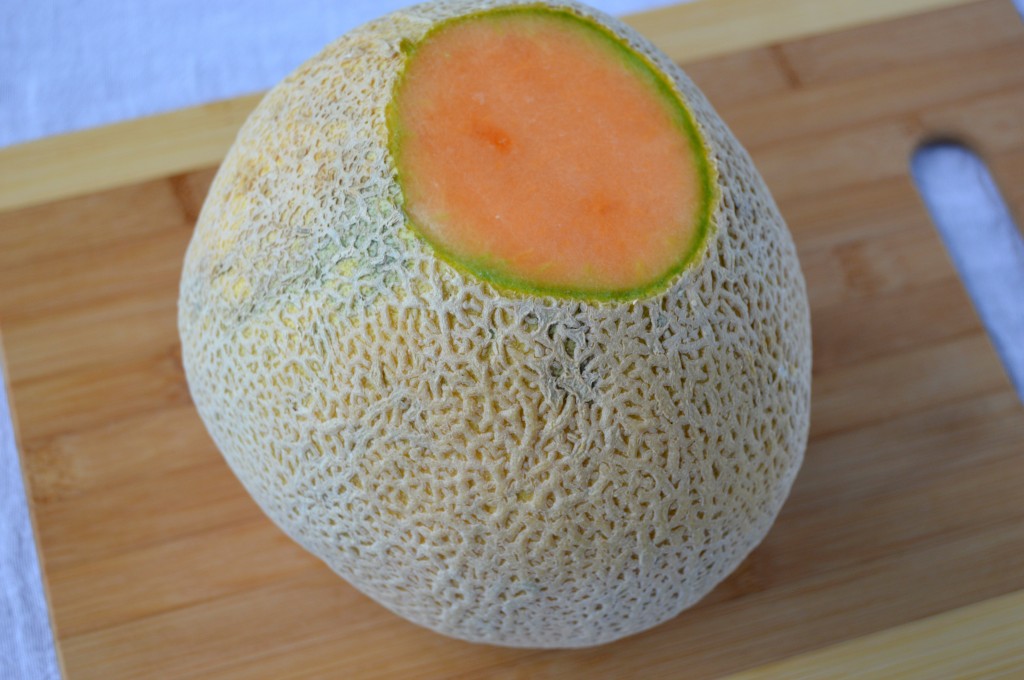 Set the cantaloupe upright on one of the flat ends.
Step 5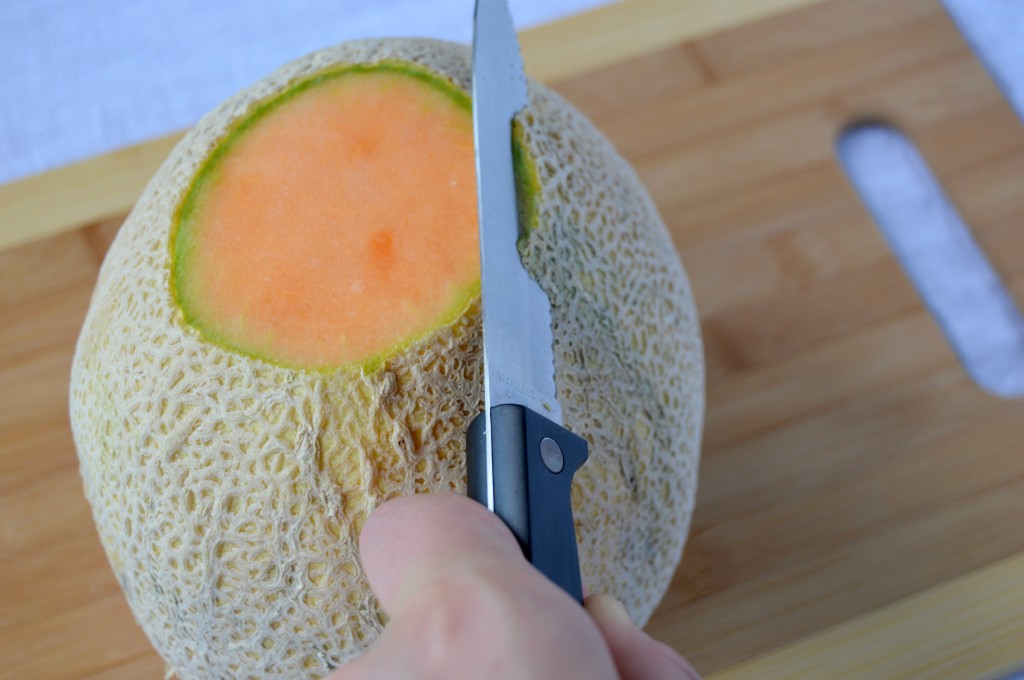 Using your knife, carefully "peel" the cantaloupe one slice at a time.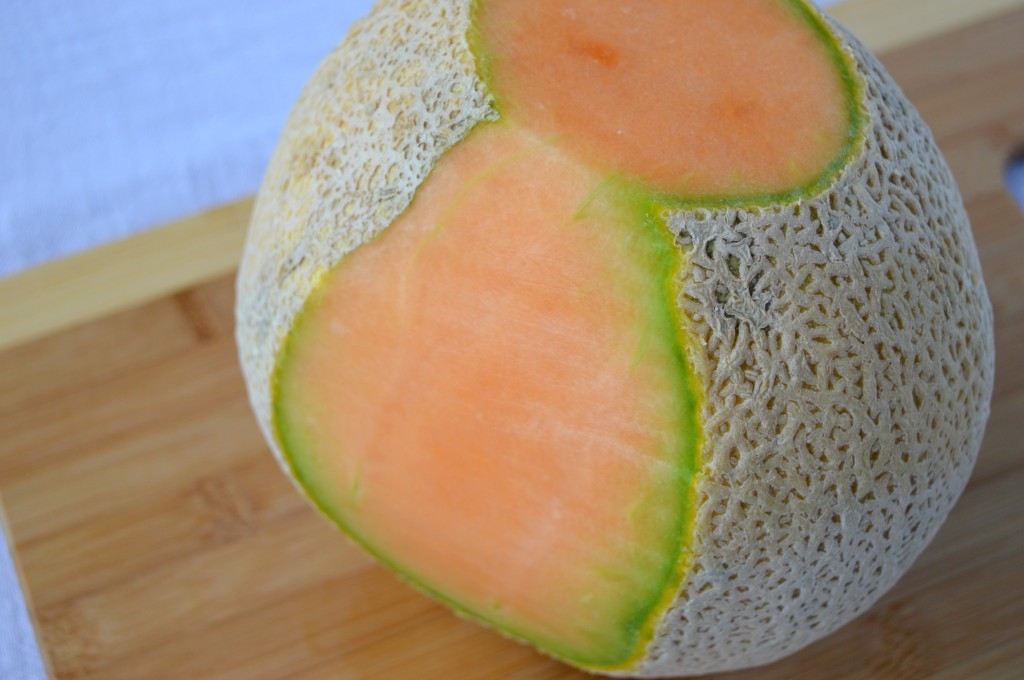 Step 6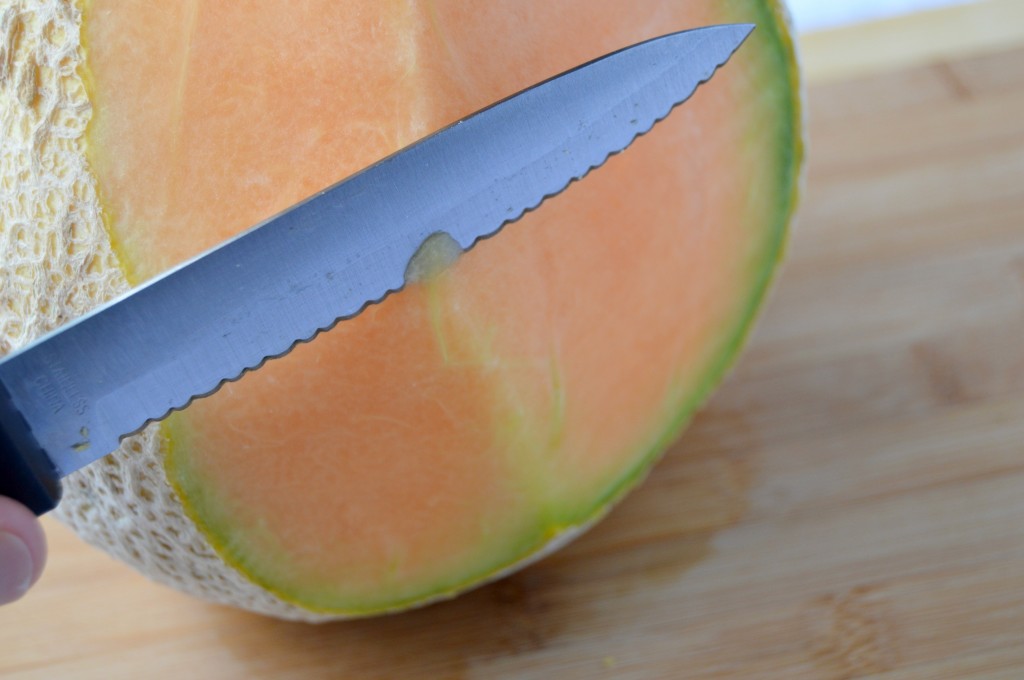 Continue to slice away the rind of the cantaloupe, stopping to cut away any green pieces that are left behind (trust me, you do not want to eat these pieces).
Step 7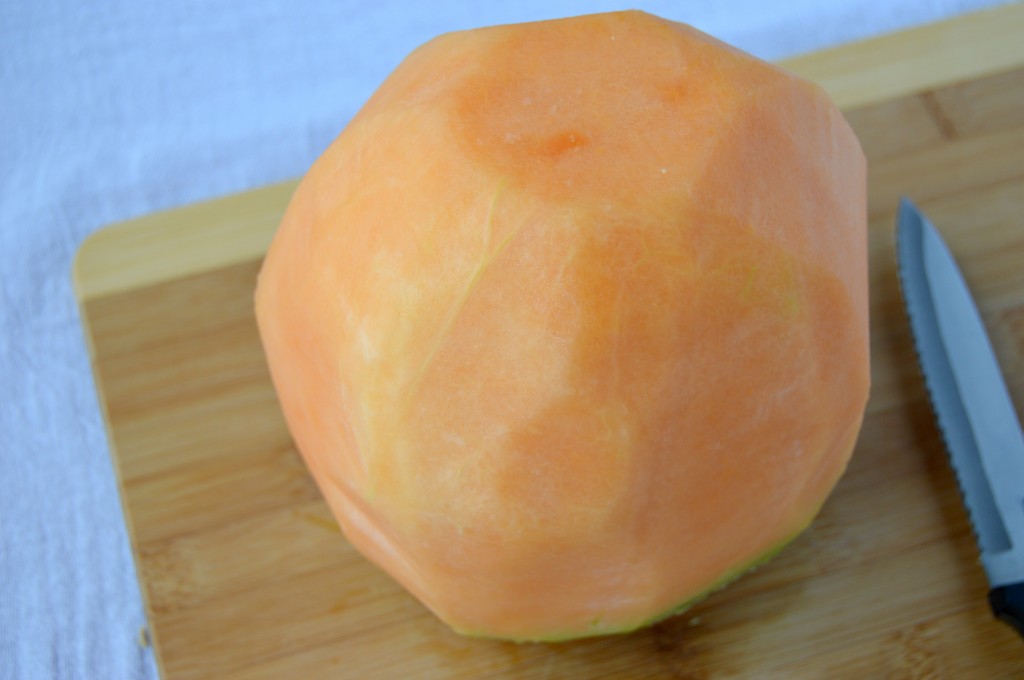 Once the cantaloupe looks like this, flip it over onto the other flat side.
Step 8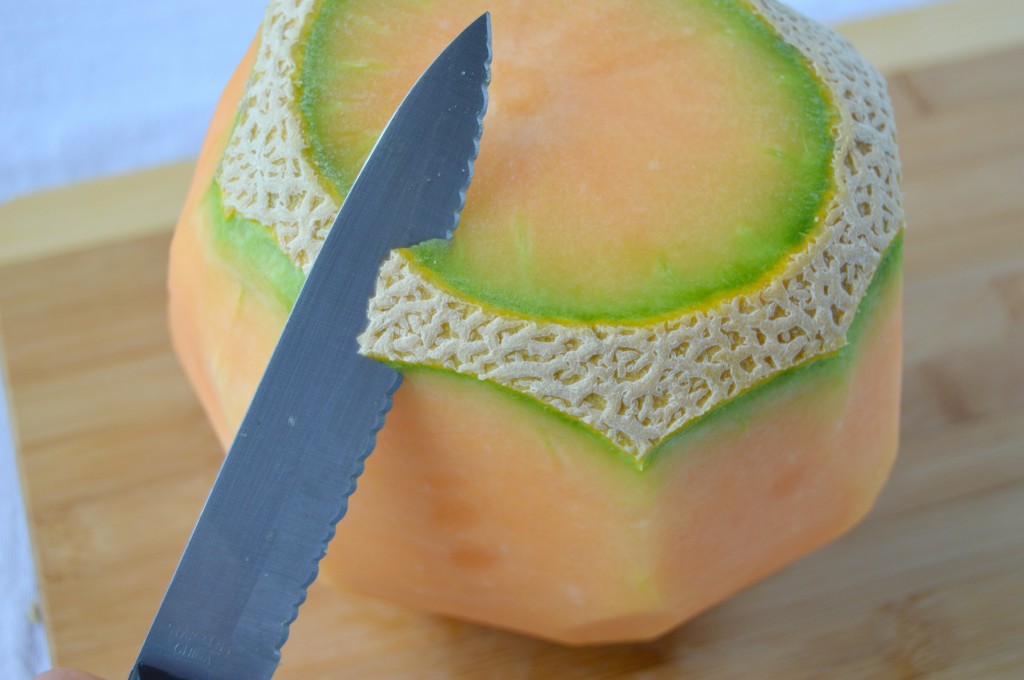 The cantaloupe will have a small strip of the rind remaining.  Carefully cut this away.
Step 9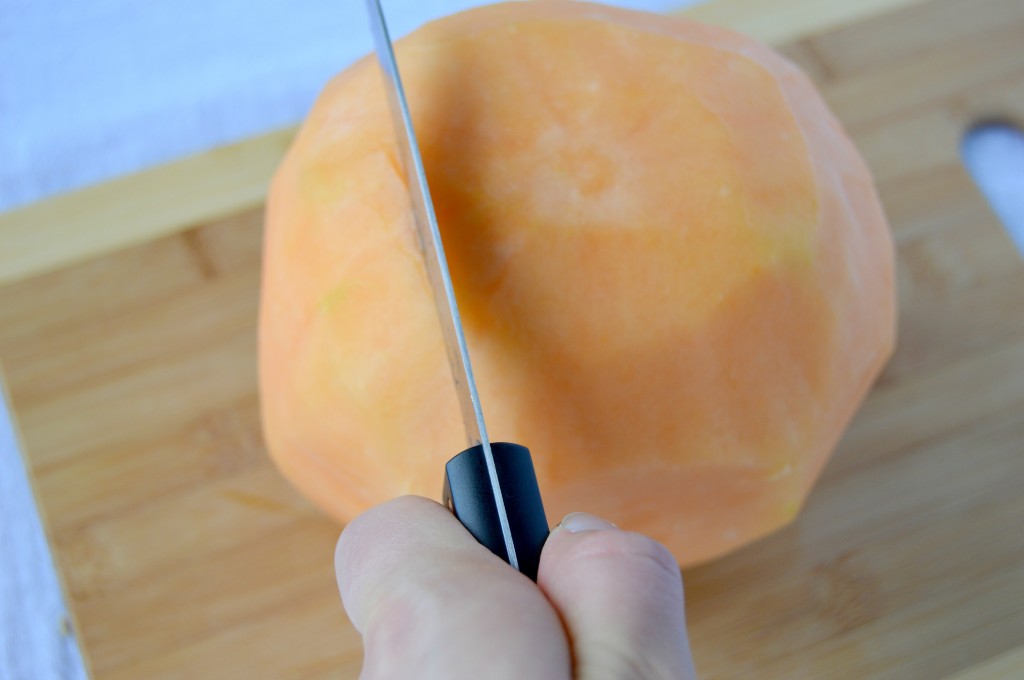 Once the rind is completely peeled away, slice off one side of the cantaloupe.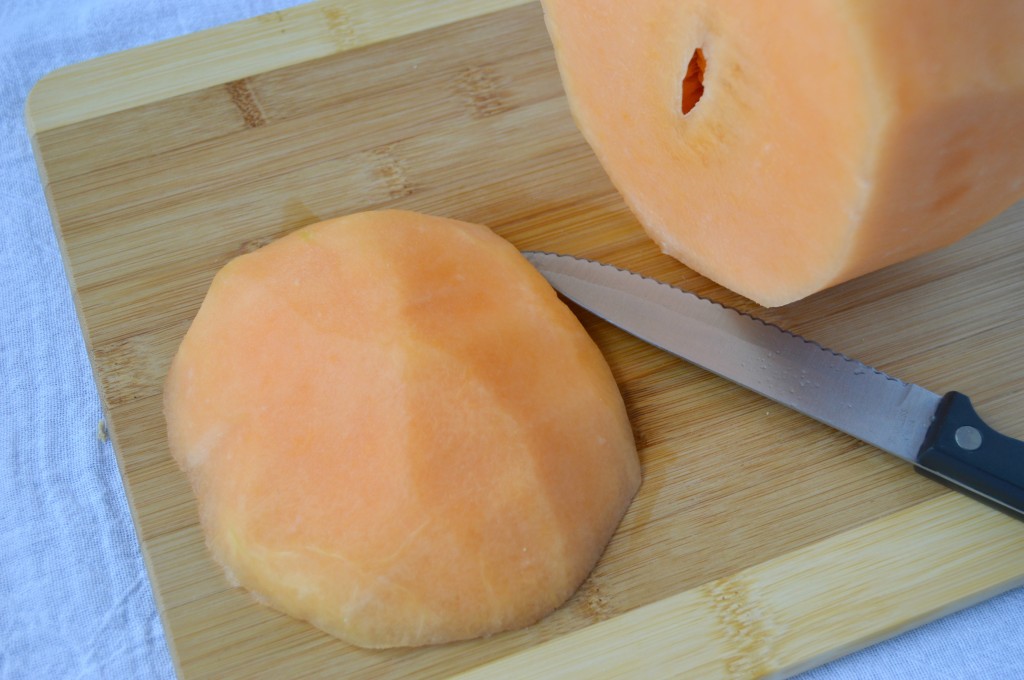 Step 10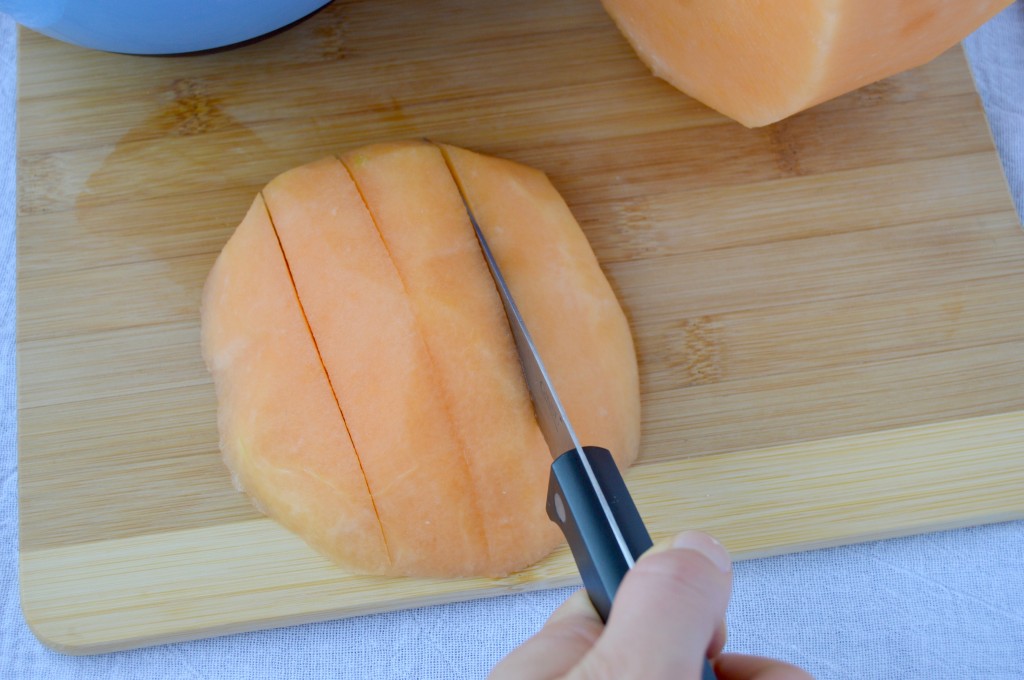 Cut the slice of cantaloupe vertically.
Step 11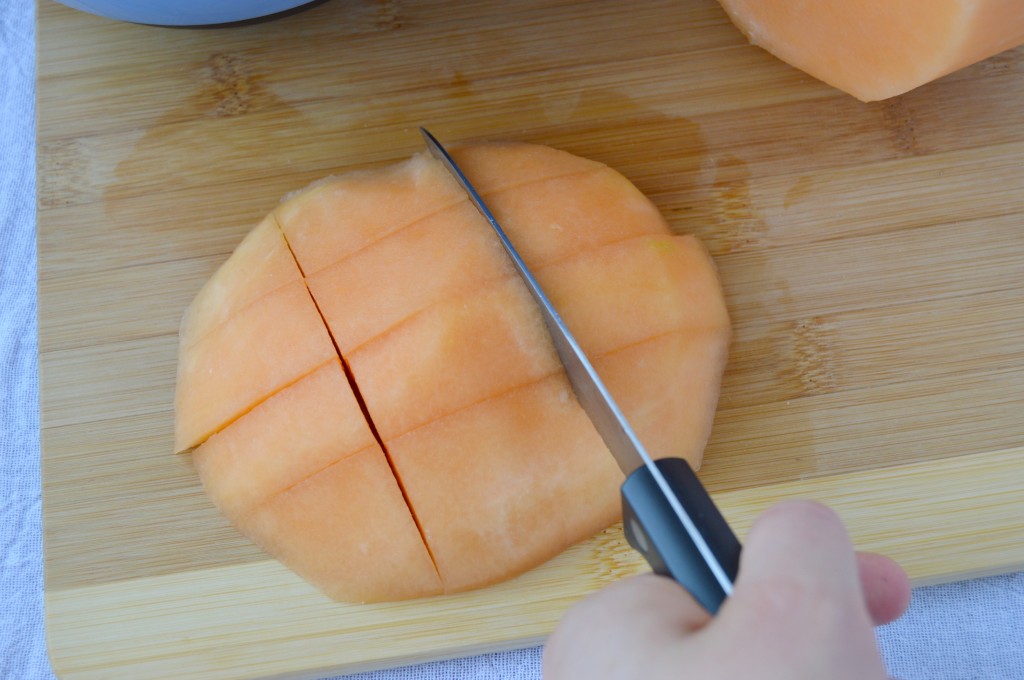 Cut the cantaloupe slice horizontally into the desired size that you prefer.  Repeat  steps 9-11 for the other three sides of the cantaloupe.
Step 12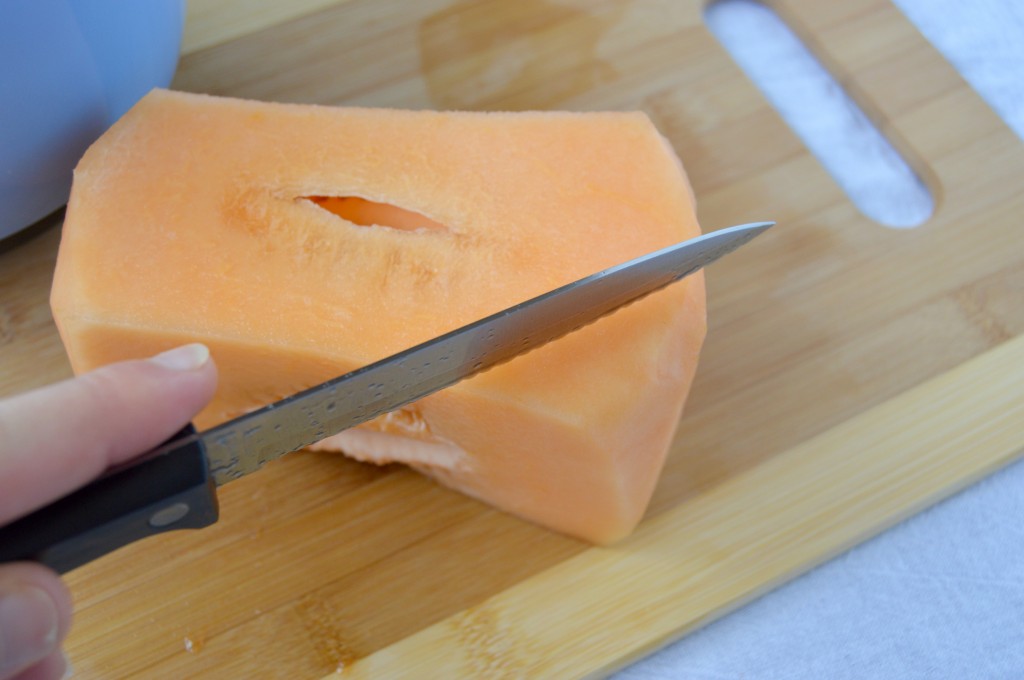 Finally, cut away any additional pieces of the cantaloupe from the center that you can.  Store the cantaloupe slices in an air-tight container in the refrigerator.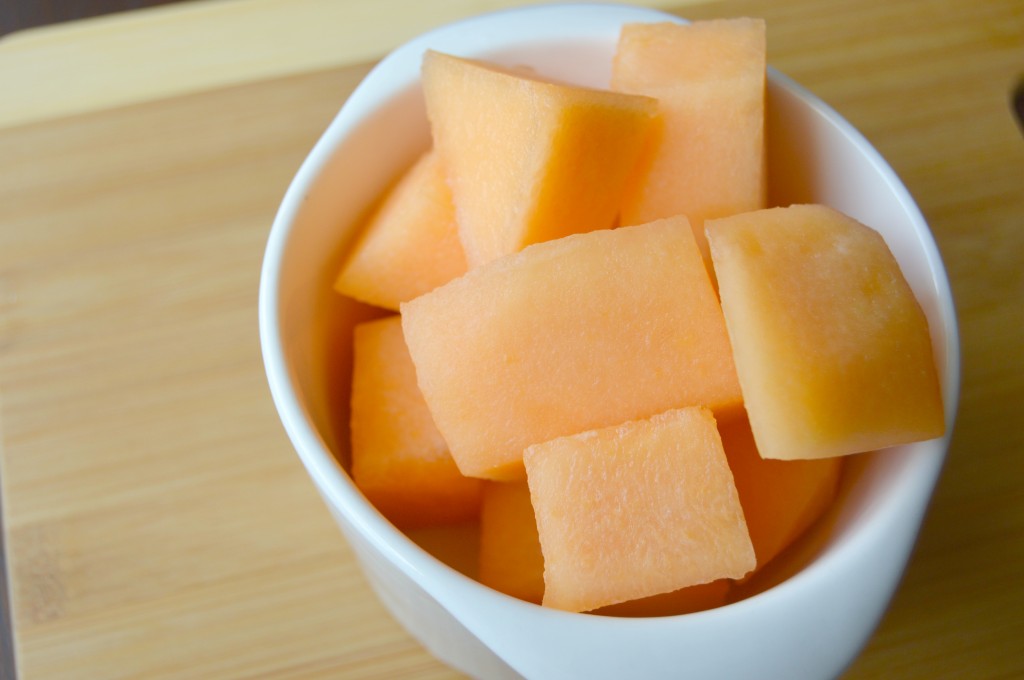 Twelve steps may seem like a lot, but you can accomplish all of these in about five minutes.  Not too shabby!
This particular post is dedicated to my mom.  I thought of her when I decided to write it.  While I was home over the Fourth of July, we were shopping together at the grocery store.  She put a container of pre-cut cantaloupe into our cart and I am pretty sure my mouth dropped open 😉  I explained to her that she could buy an entire cantaloupe for less than the price of that small container.  Her response, however, was that she did not know how to cut a cantaloupe.  I happily cut the one that we purchased, but now she has no excuse not to buy the whole cantaloupe next time!
How do you cut your cantaloupe?  I know some people slice it with the rind on, but I have never tried that.
What types of fruit are you uncertain about how to cut?