This is going to be an introduction-less post because, to be quite honest, I am still trying to catch up from my busy weekend.  You are mostly interested in the pictures of my eats anyways, right?  Sticking with the theme I have had going for about a month or so, here is a round-up of some of my favorite recent eats (not just from one day).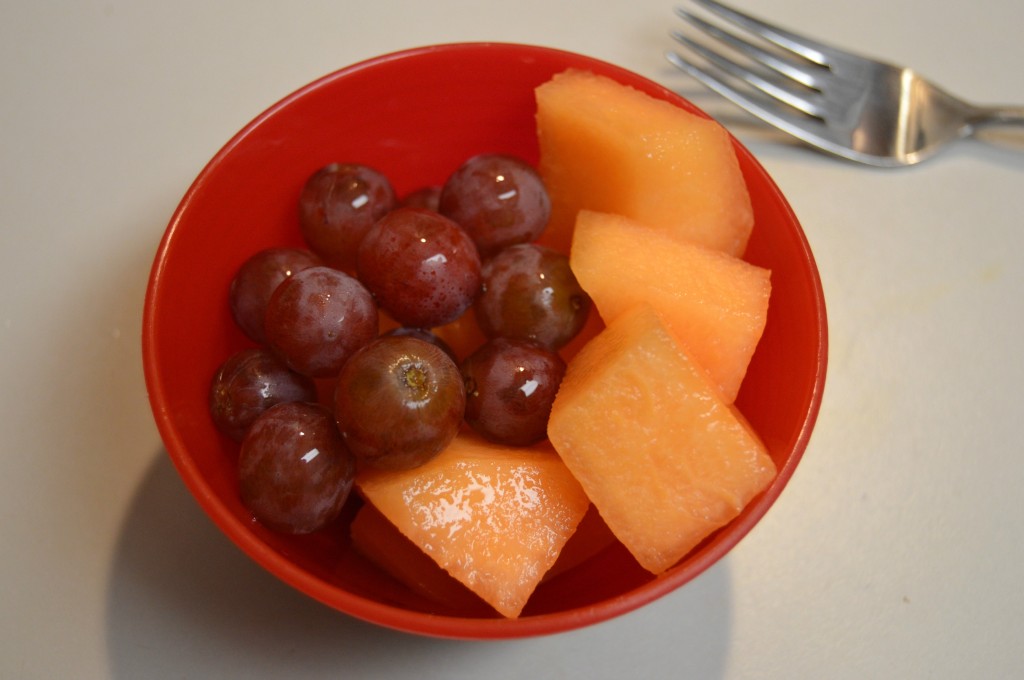 I think that if I had to pick my favorite fruits, both red grapes and cantaloupe would make my top five.  I never used to really care for melon much, but now I am obsessed!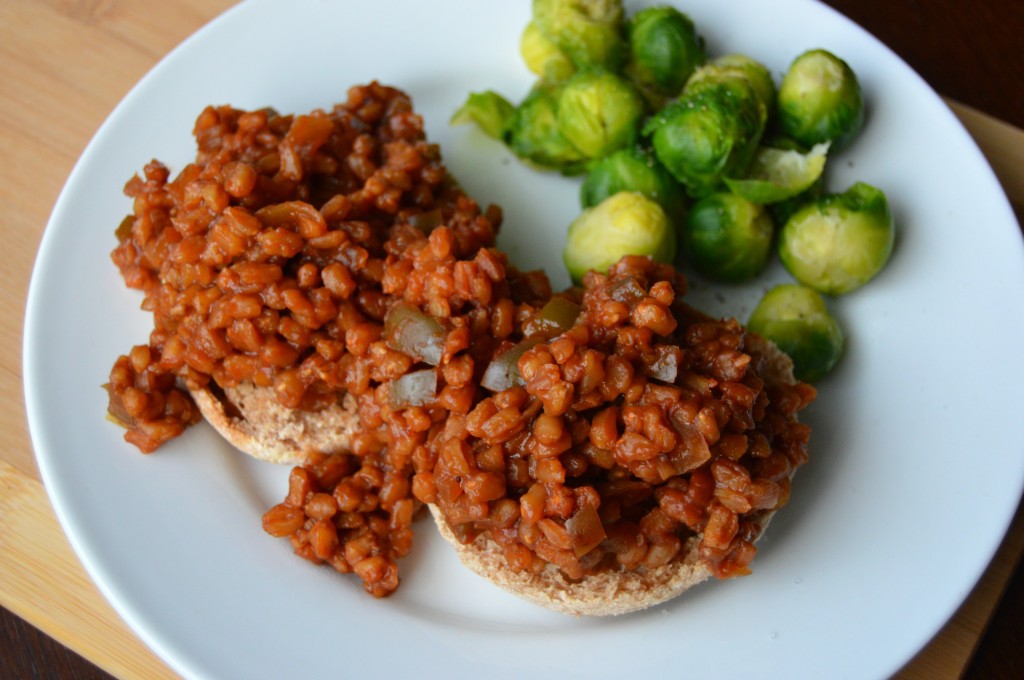 I made another farro dish for dinner (which I will post more about later) and served it on a toasted English muffin.  I ate steamed brussel sprouts on the side… another current obsession of mine.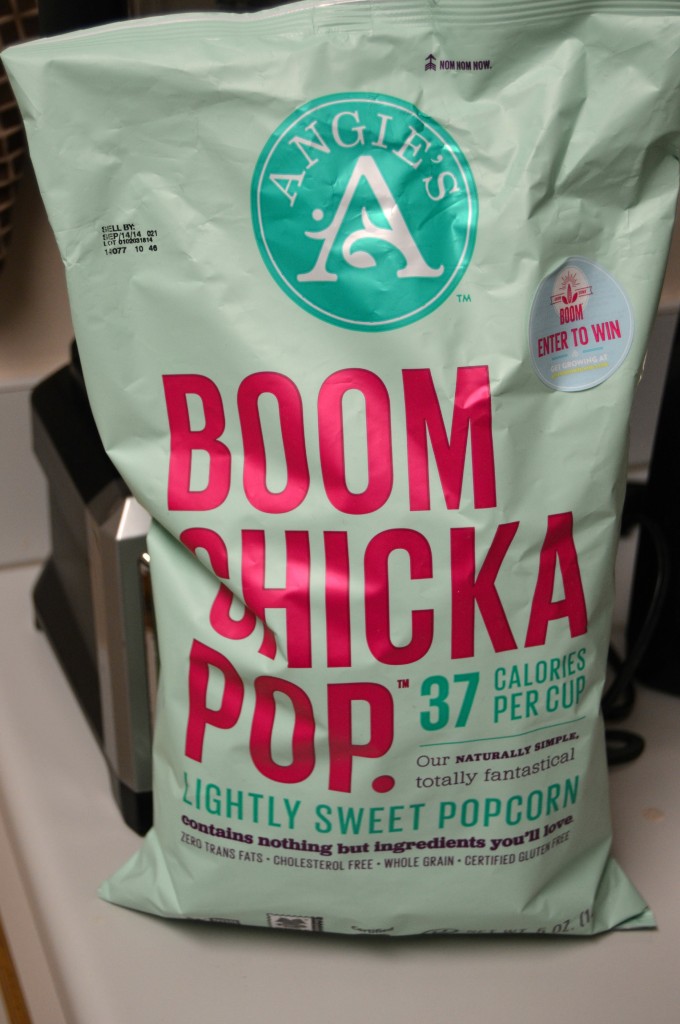 This popcorn is so, SO good.  Do yourself a favor and buy a bag.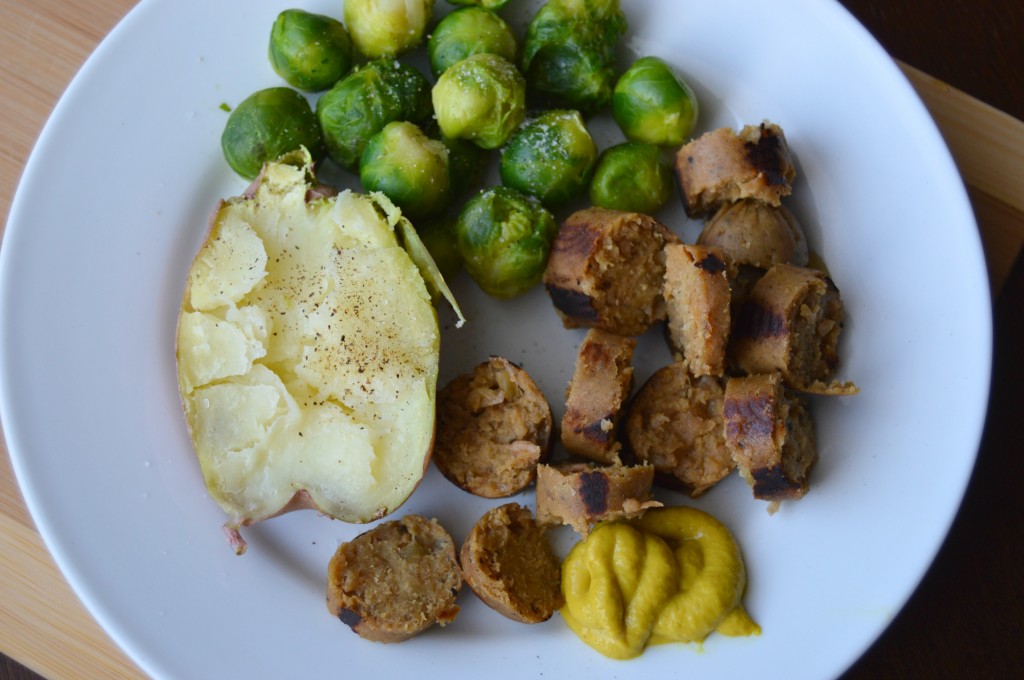 More brussel sprouts!  I paired them alongside a red potato and an apple and sage Field Roast vegan sausage (dipped in mustard).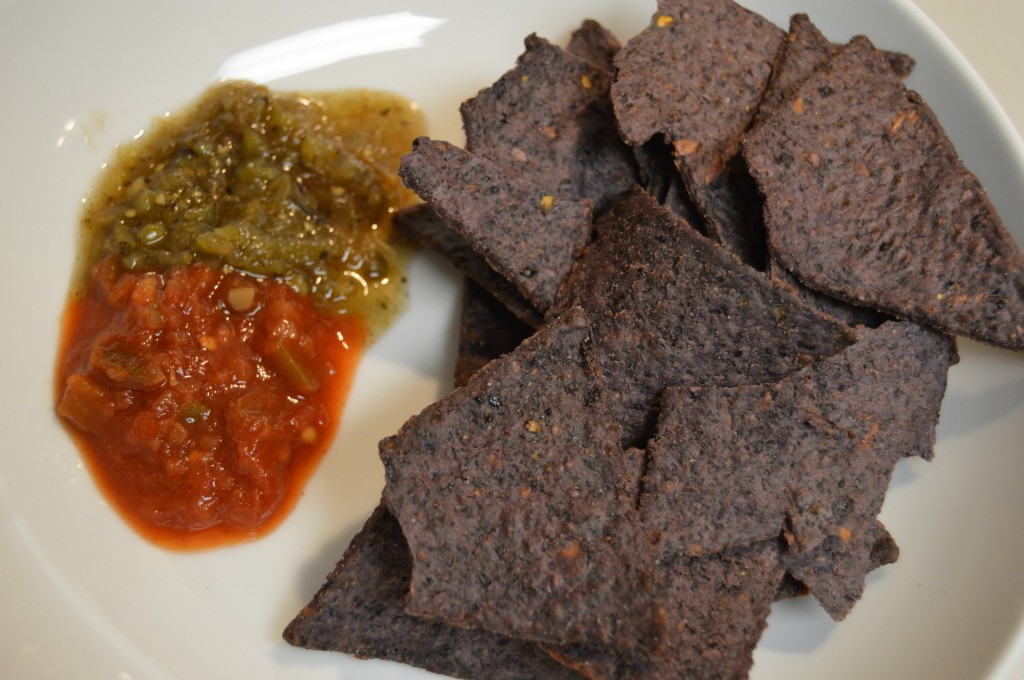 Blue corn tortilla chips with two kinds of salsa.  This is definitely one of my favorite nighttime snacks lately.  I remember a few years ago when this snack would make an appearance nearly every day.  I am beginning to remember why.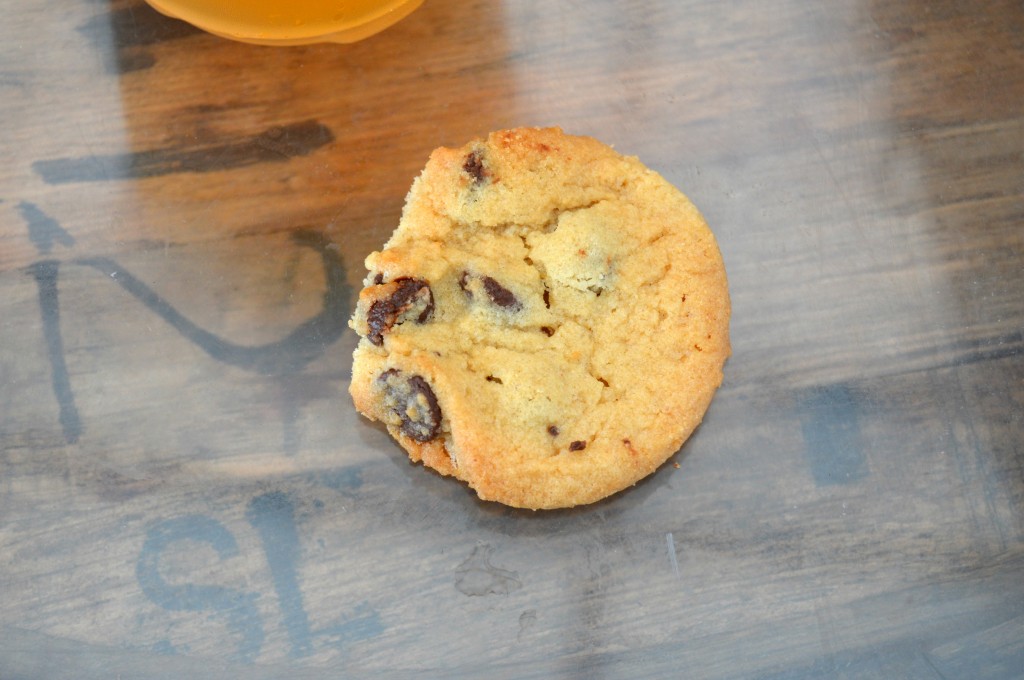 A cookie that I ate at the Iowa Craft Beer Tent at the Iowa State Fair this past weekend.  This is proof of the generosity of Iowans.  Some random strangers bought a big bucket of them and were sharing with those around them.  I couldn't say no.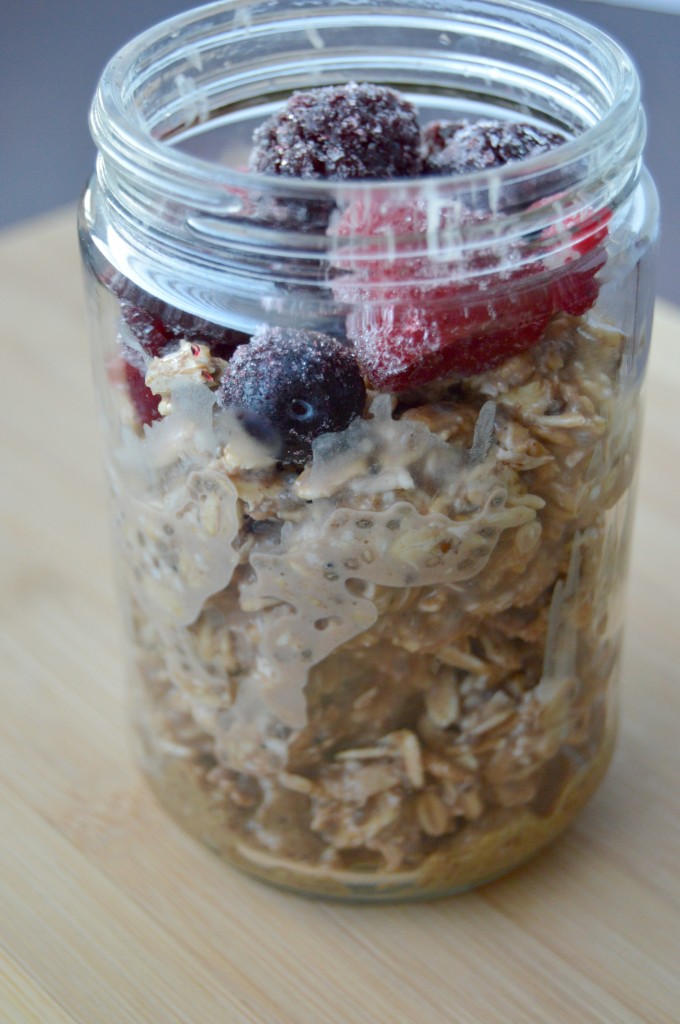 I made my own overnight oats in a jar with cocoa overnight oats, maple almond butter, and frozen berries.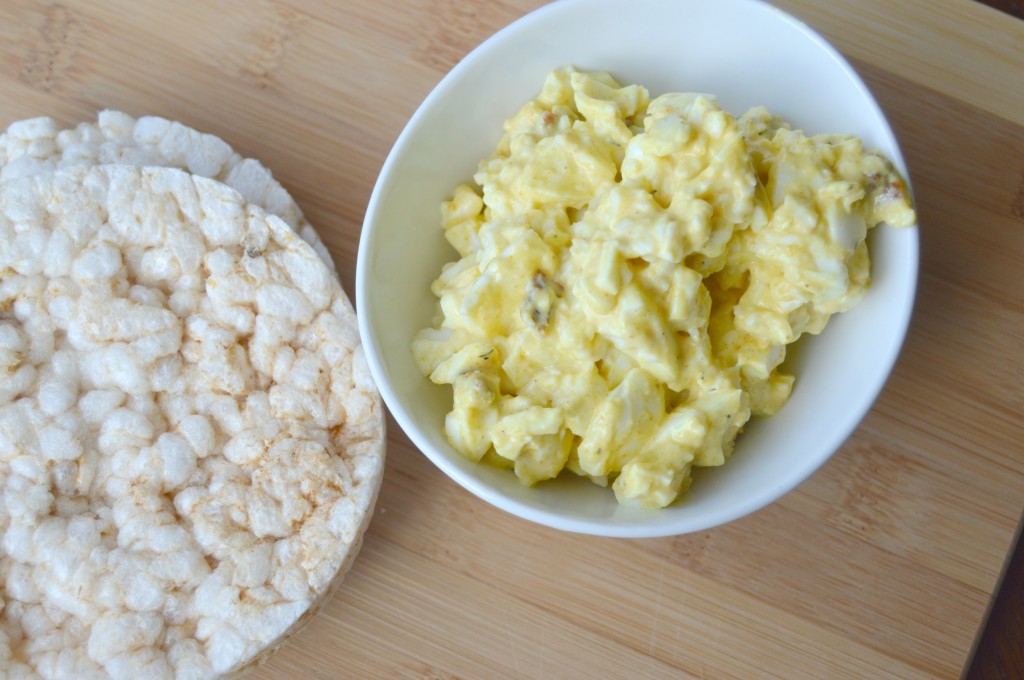 Lunches a couple of days this week have been curry egg salad on lightly salted rice cakes.  I love egg salad (made with Vegenaise)!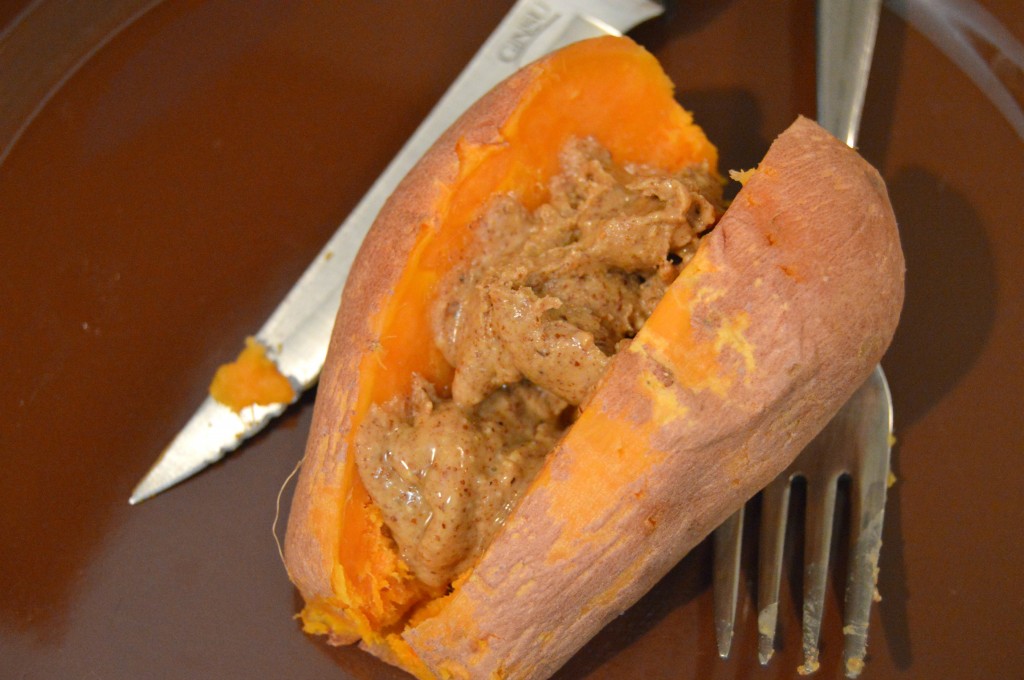 More maple almond butter… on a baked sweet potato!  This nighttime snack keeps my tummy full all night long.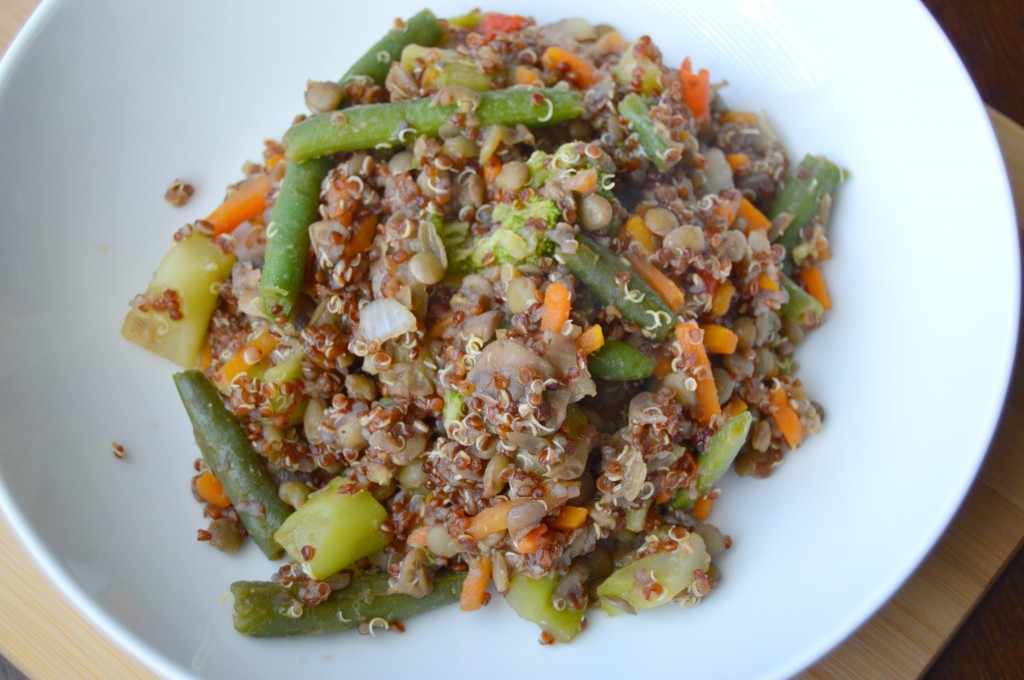 I made my 3-Ingredient Quinoa and Vegetable Stir-Fry, except this time it was four ingredients.  I added lentils into the mix because the frozen veggies that I used did not have any beans in them.  I wanted the extra protein.  Even with four ingredients, this was crazy easy to throw together.
That's all she wrote!  I'm linking up with Jenn from Peas and Crayons today for What I Ate Wednesday!