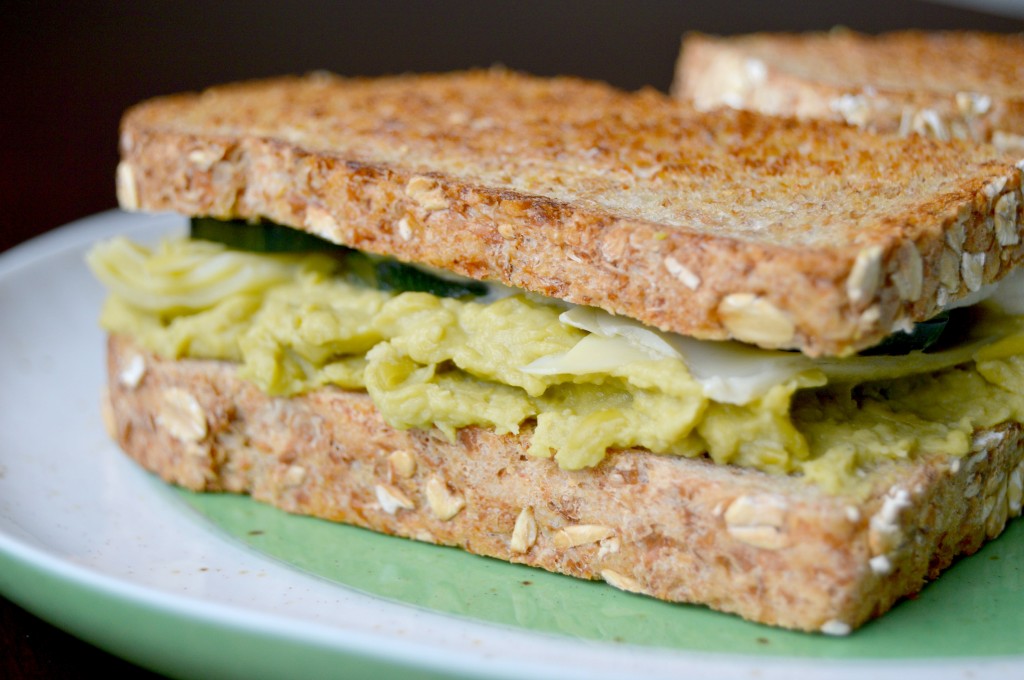 Kind of looks like guacamole, doesn't it?
Well… not quite.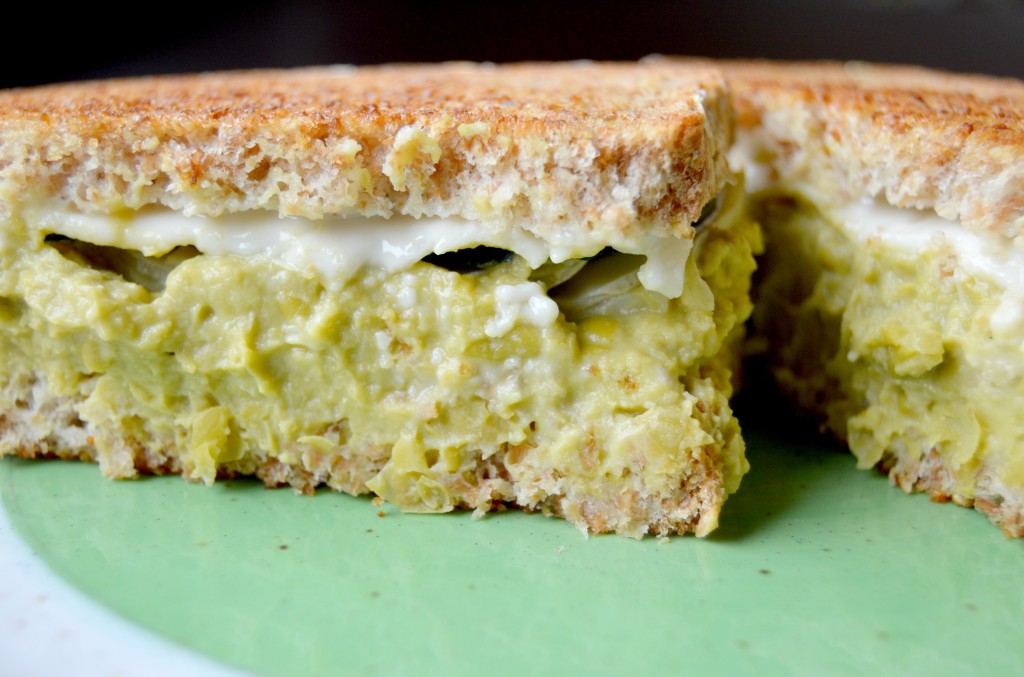 What if I told you that this delicious green goodness was actually made from one of my favorite Springtime vegetables and that it does not contain a single bit of avocado (though I am definitely kicking myself  for not adding avocado to this sandwich)?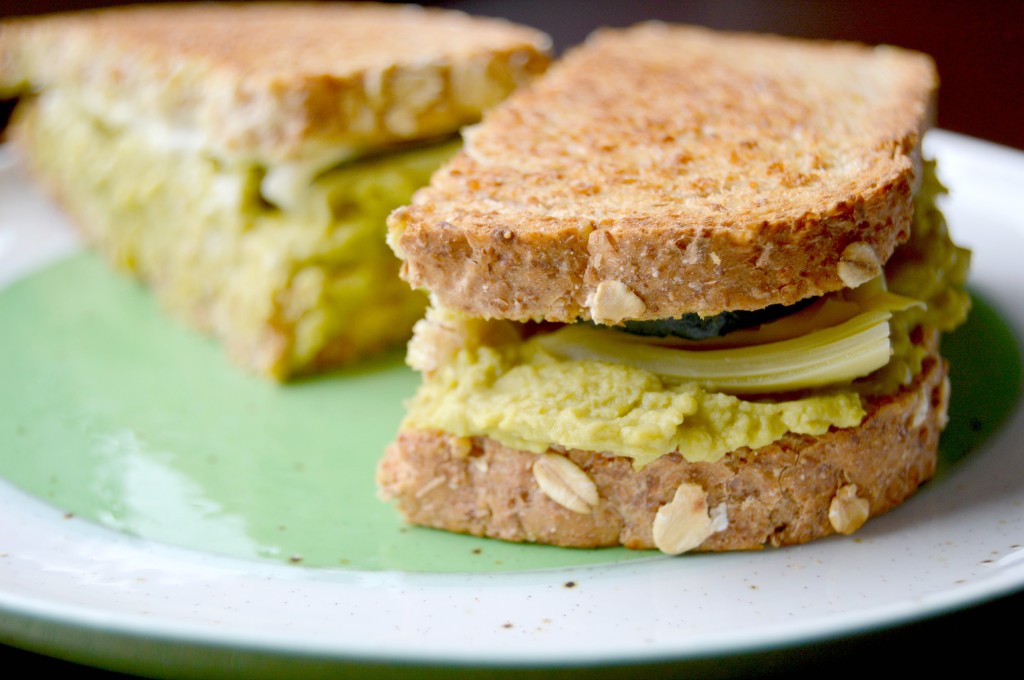 Have you figured it out yet?
If you are thinking green peas then you are so spot on.  I do not know what came over me several weeks ago, but I suddenly decided that smashed peas- combined with a few of my other favorite ingredients- needed to make an appearance in a grilled cheese sandwich.  Throw in some fresh Springtime vegetables and the result was perfection (in my unbiased opinion, of course).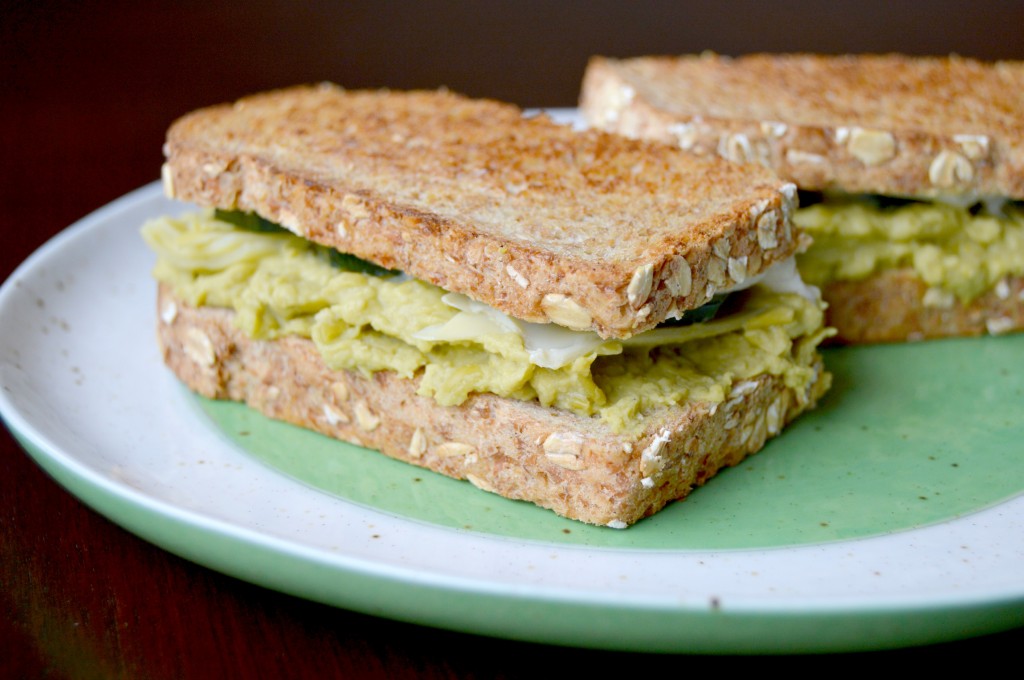 Toasted, grainy bread + a whole 'lotta creamy and slightly tangy green pea spread + the perfect green Spring and Summertime veggies = one hell of a sandwich.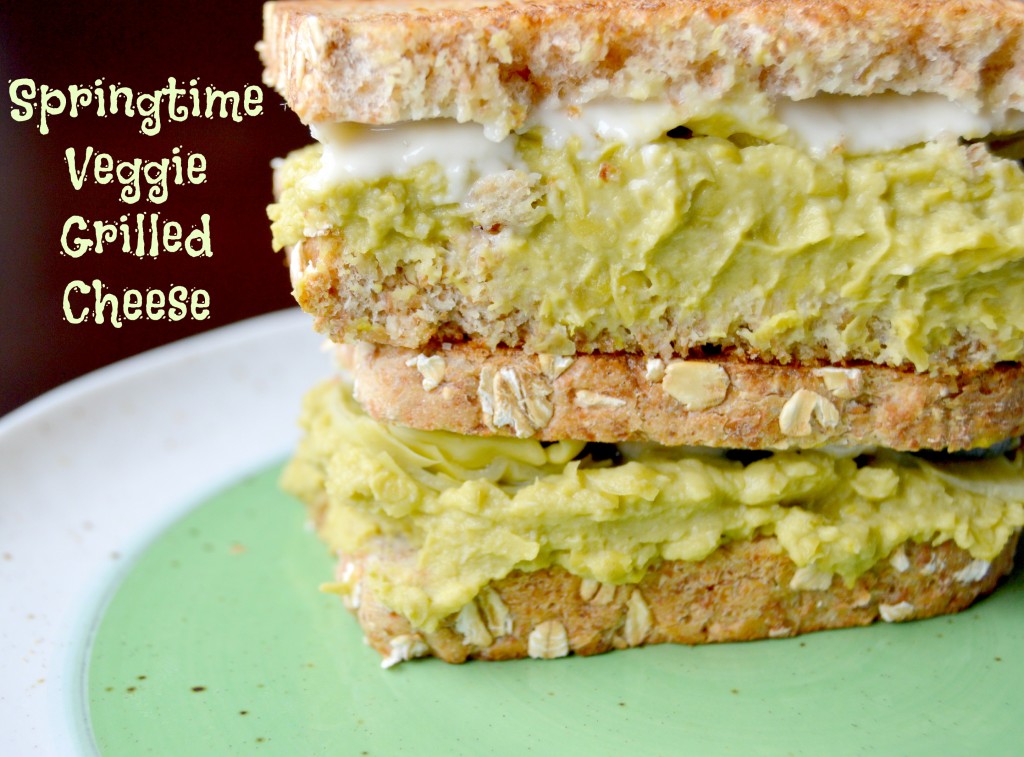 Springtime Veggie Grilled Cheese with Horseradish and Garlic Pea Spread
Makes one sandwich
Ingredients
For the Horseradish and Garlic Pea Spread:
1/2 cup canned no salt added green peas (frozen peas will not yield the same consistency)
1 TB garlic hummus
1 tsp horseradish
pinch onion powder
pinch garlic powder
pinch fine sea salt
pinch black pepper
For the sandwich:
2 pieces bread (I used 7 grain Ezekiel bread)
1 to 2 TB coconut oil
4 to 6 quartered artichoke hearts, sliced
4 to 6 pieces zucchini, thinly sliced
1 slice vegan "cheese" (I used Daiya sliced provolone)
Directions
1. To make the Horseradish and Garlic Pea spread, combine peas, hummus, horseradish, and seasonings in a small food processor or blender and pulse until mostly pureed.  I kept some peas slightly intact in order to make a chunkier spread.  If you do not have a blender or food processor, you can mash the peas by hand and stir in the other ingredients.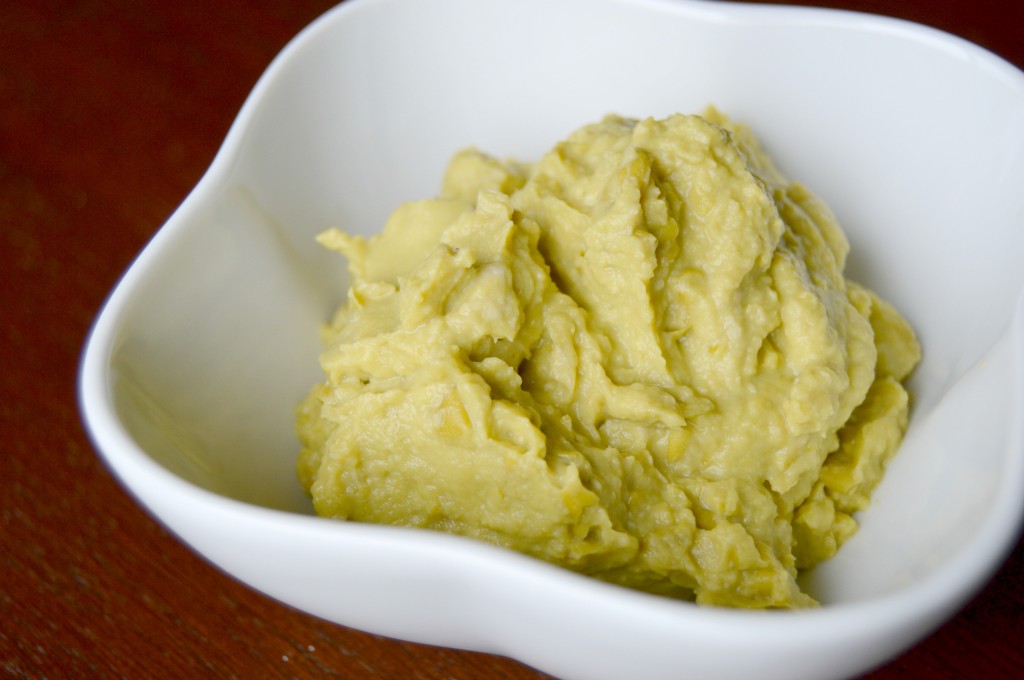 2. Once your prettygreen spread is ready, heat a nonstick pan over medium heat and spread one side of each piece of bread with coconut oil.
3. Place one slice of bread (coconut oil side down) onto the pan.  Top the bread with the Horseradish and Garlic Pea Spread, artichokes, zucchini slices, and cheese.  Top the sandwich with the second slice of bread (coconut oil side up).  Cook for approximately 5 minutes, or until golden brown.
4. Carefully flip the sandwich and cook an additional 3 to 5 minutes, or until the second side is golden brown.  Slice your sandwich or dig into it whole.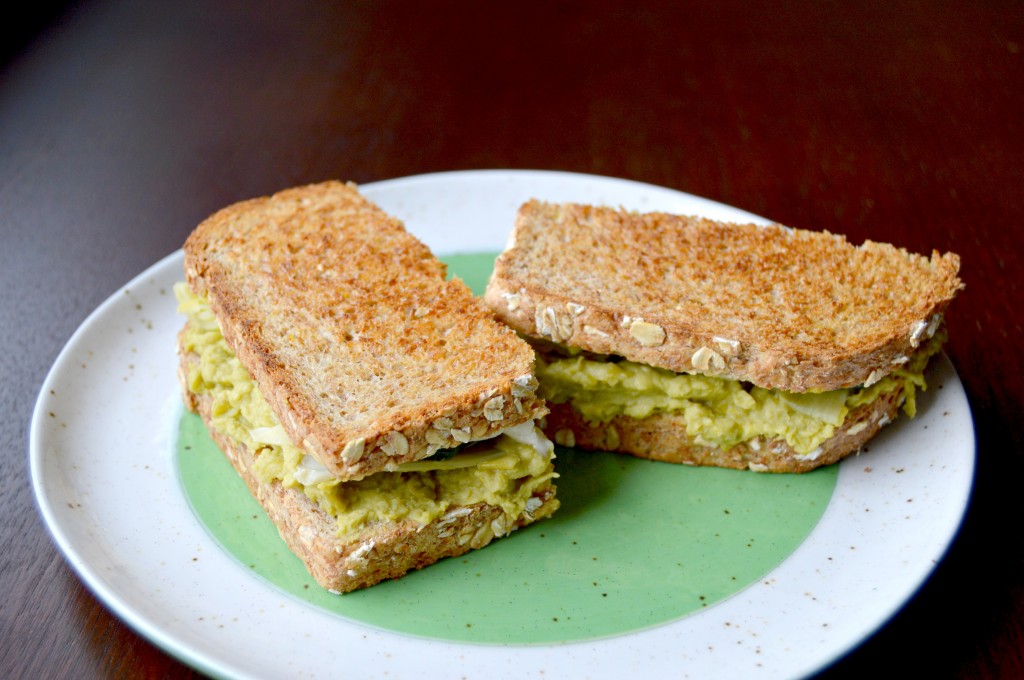 Yes, I cut my grilled cheese in half and not on a diagonal.  I am not sure what got into me when I made that decision…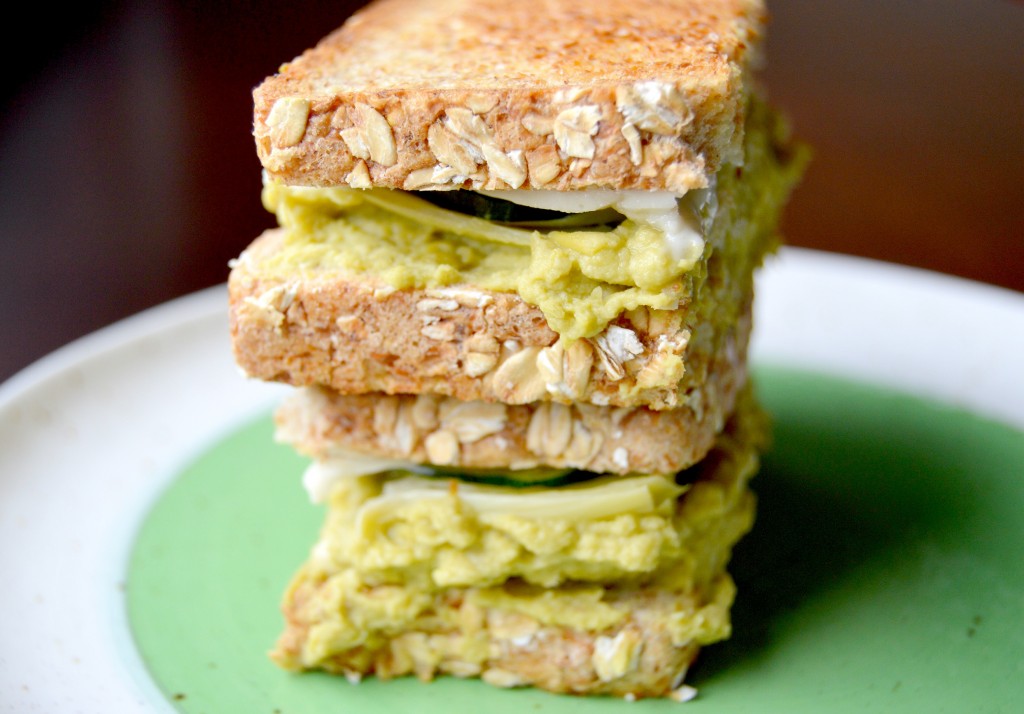 If I could have stacked this ten high instead of two high, I totally would have.  And I sure as hell would have tried my best to eat every last bite.  But lucky for me my stomach, I just stuck with the one sandwich.
FYI, for those of you with curiosity like mine, this pea spread is the bomb dot com in many more ways than just in this sandwich.  Since making it, I have dipped veggies into it in place of hummus and have topped my toast/English muffins with it for breakfast.  It is safe to say that I am hooked.  And to think that I did not like horseradish just a couple of years ago.  Thank goodness my taste buds have smartened up and evolved!
What is your favorite Springtime vegetable?  Have you added it to your grilled cheese sandwiches yet?
Do you like horseradish?