This delicious egg salad incorporates the tastes of Summer produce: fresh peppers, peas, and tomatoes.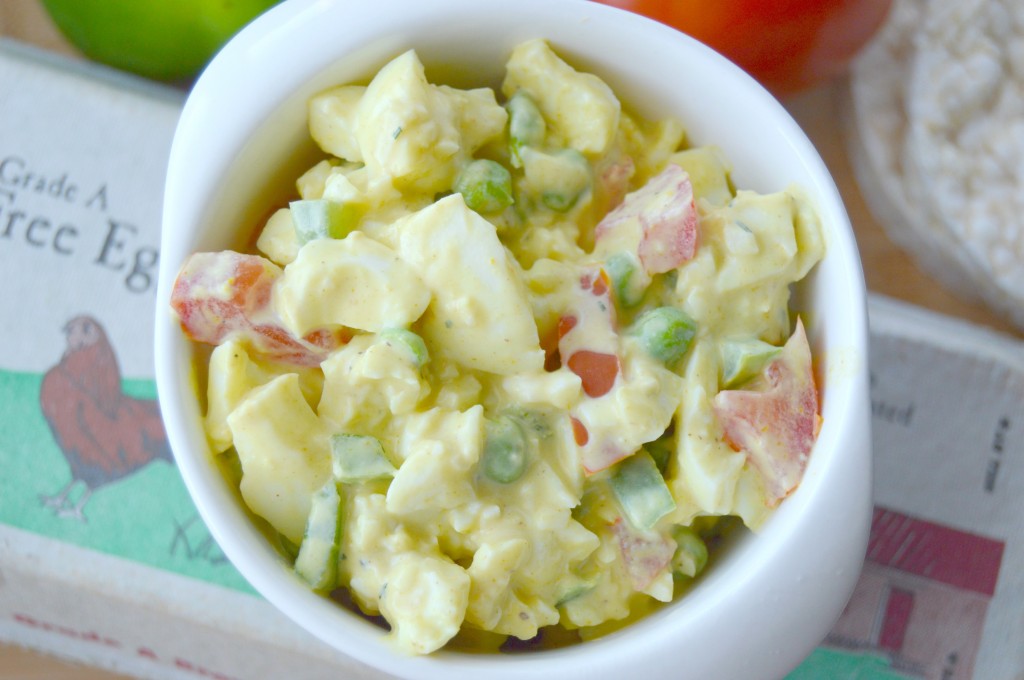 I eat approximately 90% vegan and one of the main reasons why it is not 100% is because of my love for eggs.  I really love eggs.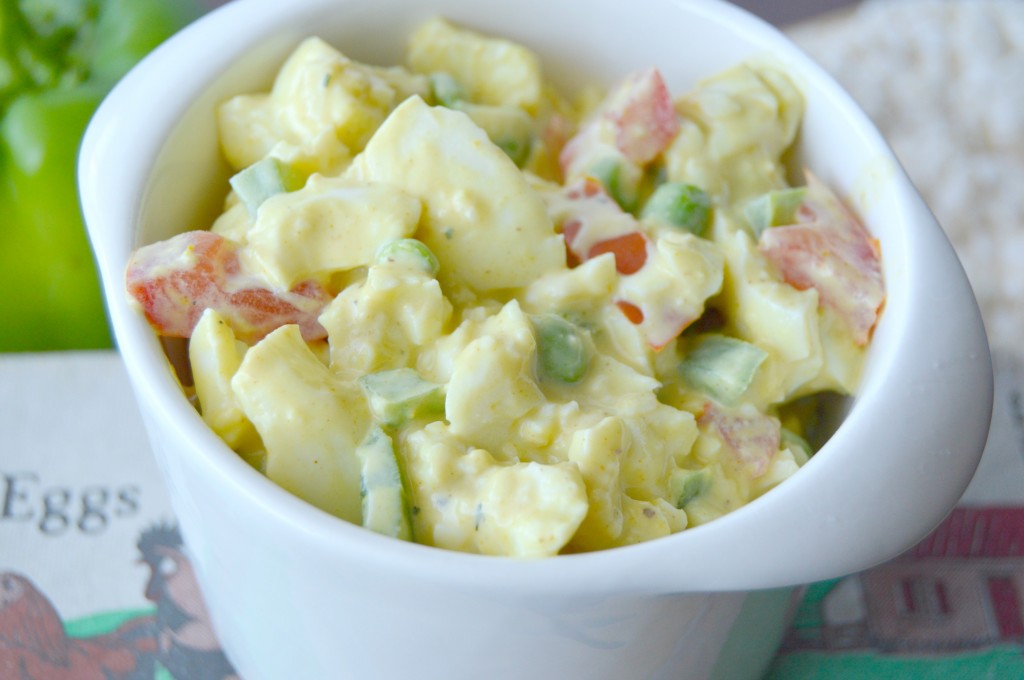 Scrambled eggs.
Poached eggs.
Sunnyside-up eggs.
Hardboiled eggs.
Let's be real.  Eggs are good in every form.  And while I love every type of egg, lately I have been hooked on egg salads.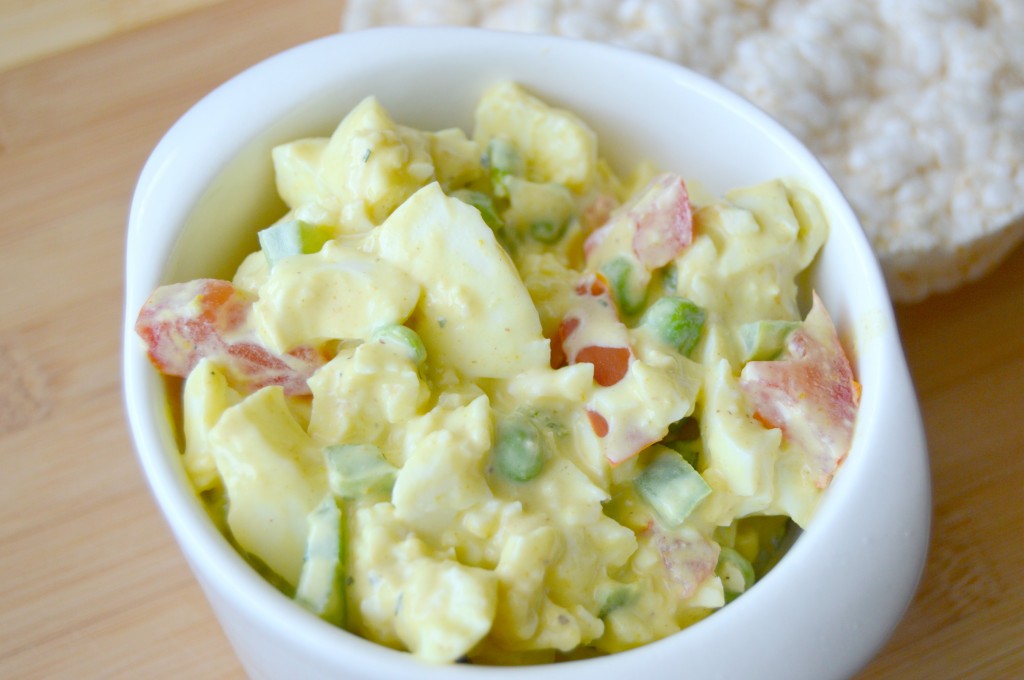 I have made, tried, and loved several different recipes for egg salads (even vegan tofu egg salad!).  Recently, however, I have been feeling like there was a little something missing.  A little something called veggies!  It turns out that when you add fresh Summertime produce to your already delicious egg salad, it goes from good to so unbelievably amazing and deliciously good.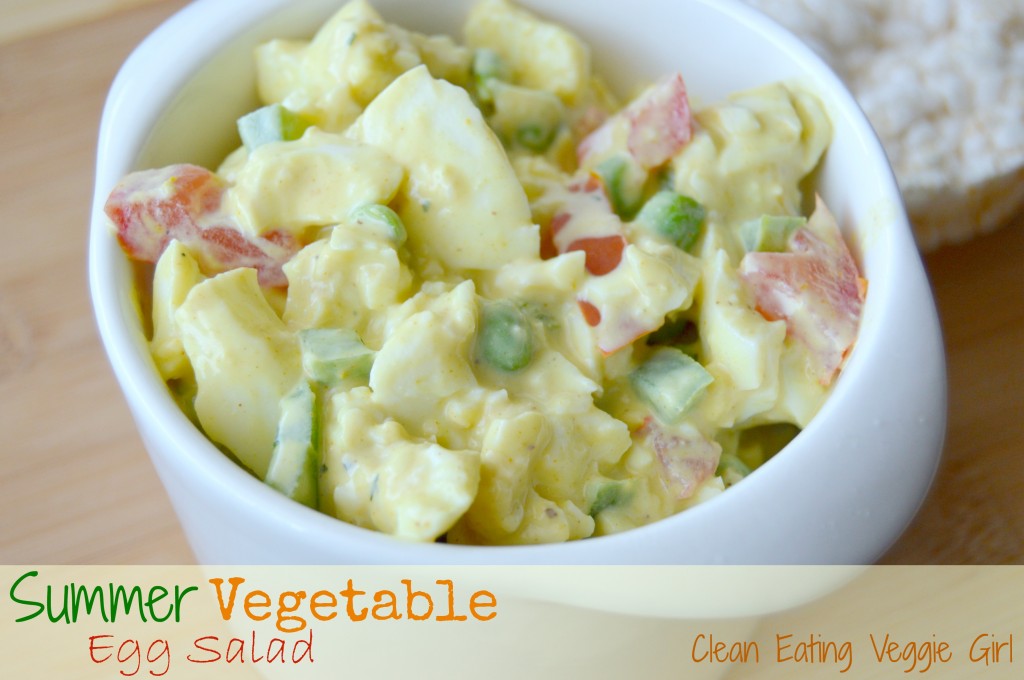 Summer Vegetable Egg Salad
Serves 2 to 3
Ingredients
7 large eggs (organic and cage-free, if possible)
1/3 cup cooked frozen or fresh green peas
1 small tomato, chopped
1/2 small green bell pepper, diced
1 TB diced or dried yellow onion
2-3 TB vegan or regular mayo (I love Vegenaise) (plain Greek yogurt should also work)
1 TB yellow mustard
1/4 tsp dried dill
1/4 tsp curry powder
fine sea salt, to taste
black pepper, to taste
Directions
1. Place the eggs in a large pot.  Fill the pot with enough cold water to cover the eggs.
2. Bring the water to a rolling boil.  Boil for three minutes.  Cover the pot with a lid and remove it from the heat.  Let the eggs sit in the hot water for approximately 17 minutes.  Carefully remove the eggs and place them in a large bowl of cold water to cool.
3. Once the eggs are cool, dry them and remove the egg shells.
4. Combine two whole eggs and the whites of the other five eggs in a medium bowl.  Break them up with a spoon until they reach your desired size.
5. Add in vegetables, mayo, mustard, and spices.  Stir until well-combined.  Store in the refrigerator for up to five days.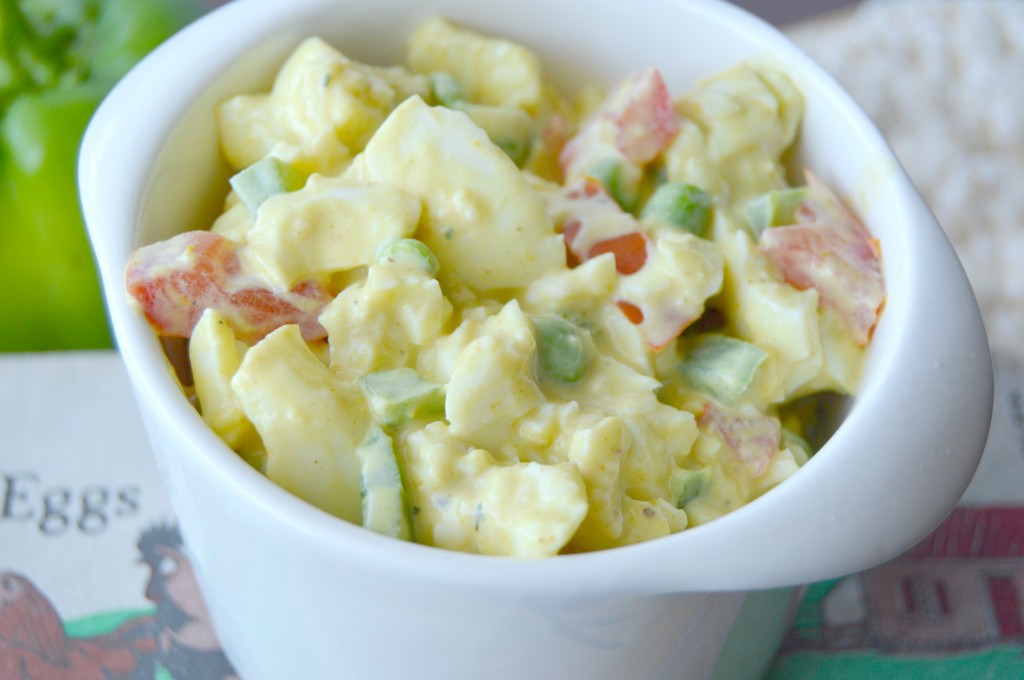 This isn't your "traditional" egg salad.  It is better.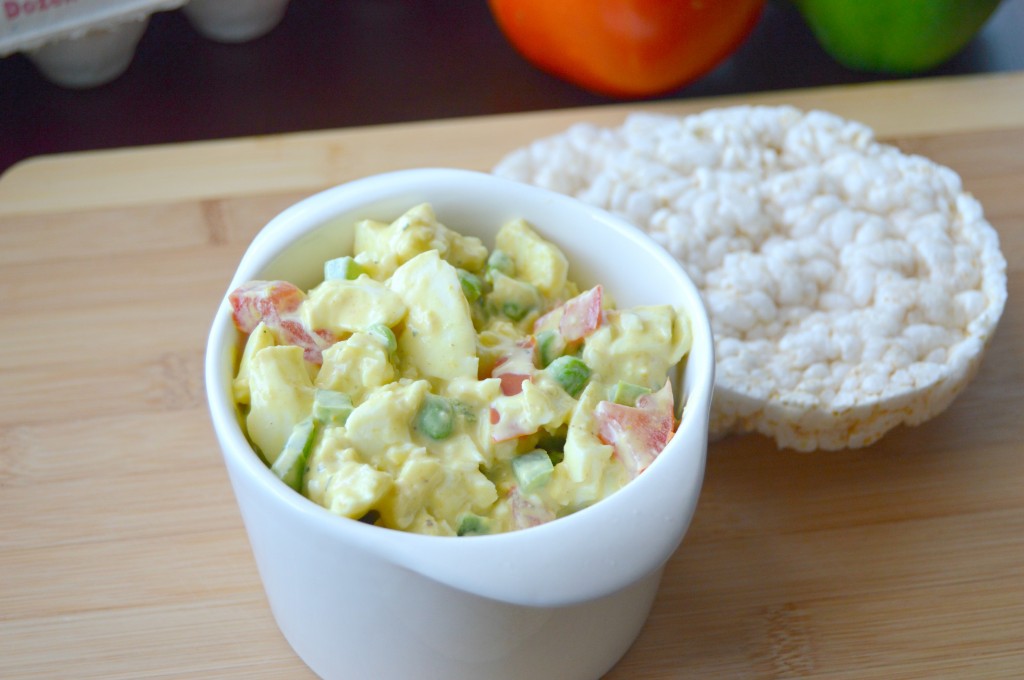 I served my egg salad on lightly salted rice cakes and I imagine it would be satisfying on toasted bread, crackers, crispbreads, and on a salad.  I love food that can be eaten in many ways.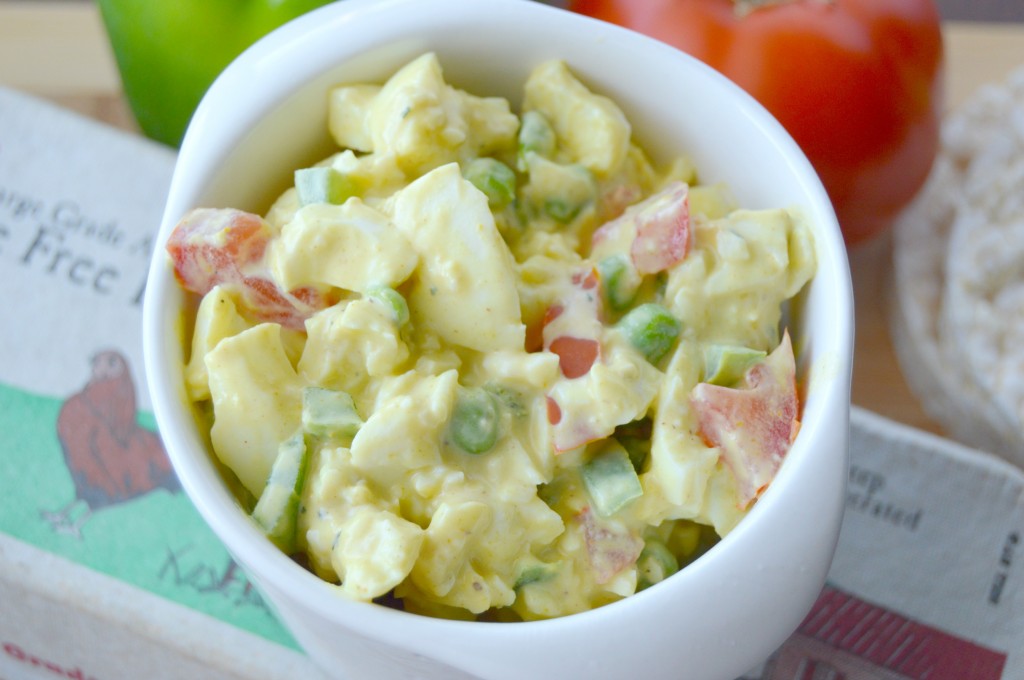 I may not be fully vegan at this point in my life, but I think this is a darn good reason not to be.  Oh eggs, we have quite the love affair now don't we?  I am so excited that two of my favorite foods- egg salad and vegetables- are such good friends!
Do you like egg salad?
What is your favorite egg salad recipe?  Please share in the comments!