A step-by-step tutorial on How to Bake Sweet Potatoes in the Slow Cooker… aka the easiest way ever!
Side note: I photographed these potatoes for this post all the way back in November.  Like three months ago.  I distinctly remember it because it was the weekend my morning sickness first hit.  It's safe to say, I never felt like posting anything food related until now.  I also did not eat any of these potatoes.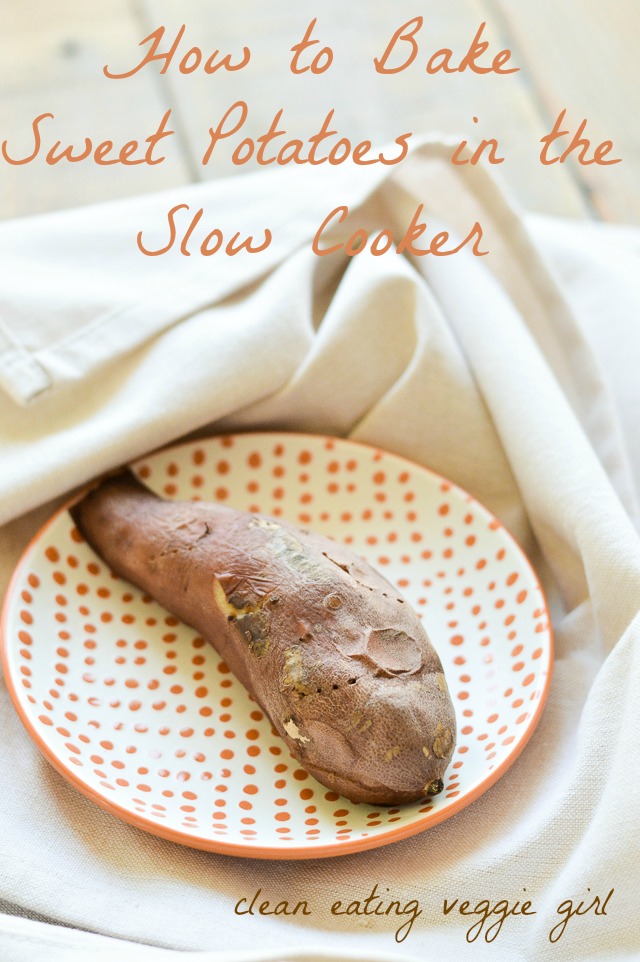 If you happened to find me through Google, it very well may have been from searching for this post.  That's right, y'all.  Out of everything I have posted over these last four years, my "How to Make a Baked Sweet Potato in the Microwave" post is by far the most popular thing I have ever written.  My vegan carrot hot dogs are a close second.
Though I still resort to the microwave method when I need a baked potato in under ten minutes, I have a new favorite go-to method.  Sure, the actual oven works great, but lately I have become best friends with my slow cooker.  Let's blame it on the fact that it is officially slow cooker season.  Or maybe it is simply because right now I want to be as hands off with my cooking as possible.  I have pregnancy exhaustion to thank for that!
I definitely wouldn't really call this a "recipe."  But since y'all love learning my methods for baking sweet potatoes, I figured it needs to be shared!
How to Bake Sweet Potatoes in the Slow Cooker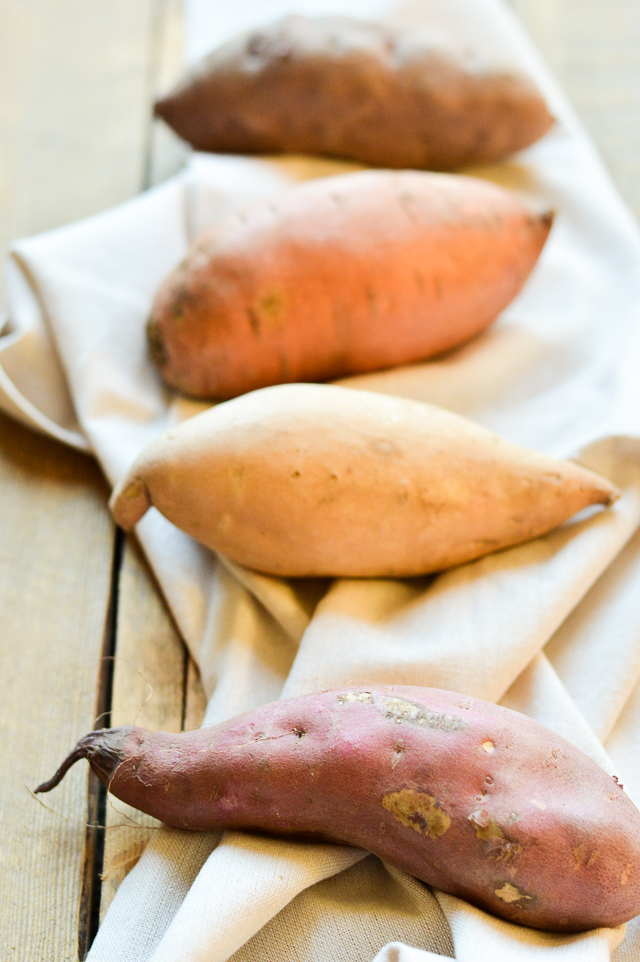 Start by purchasing medium-sized sweet potatoes that are roughly the same size.  I ended up using several different varieties and they all seemed to cook for about the same length of time, but I recommend experimenting with this a bit on your own.  Four potatoes was the perfect amount to fit in my slow cooker.
Wash and dry your potatoes.  Prick each potato several times with a fork.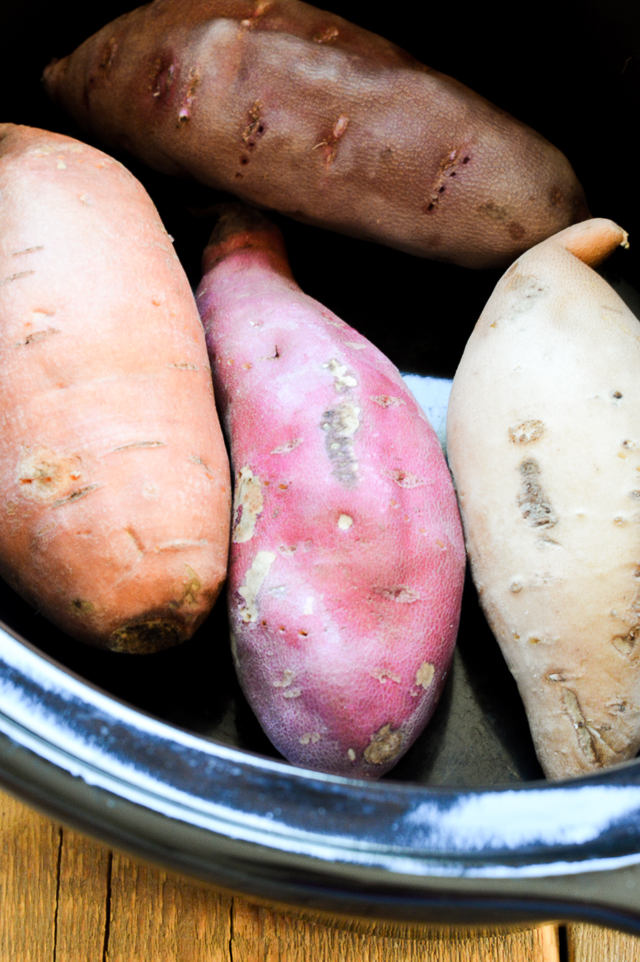 Place the potatoes into the slow cooker liner.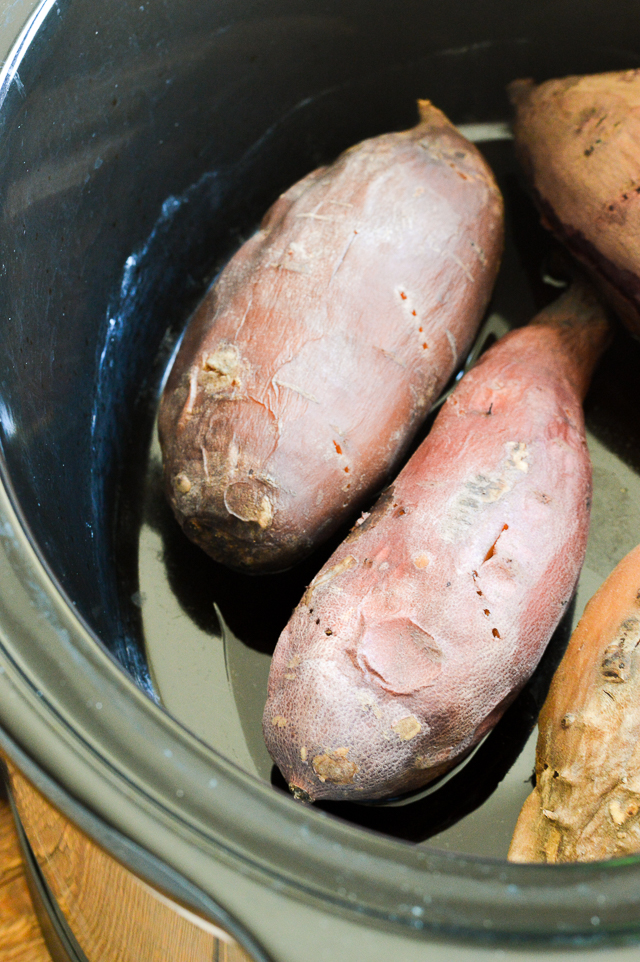 Seal the slow cooker with the lid and cook for either four hours on high, or six to eight hours on low.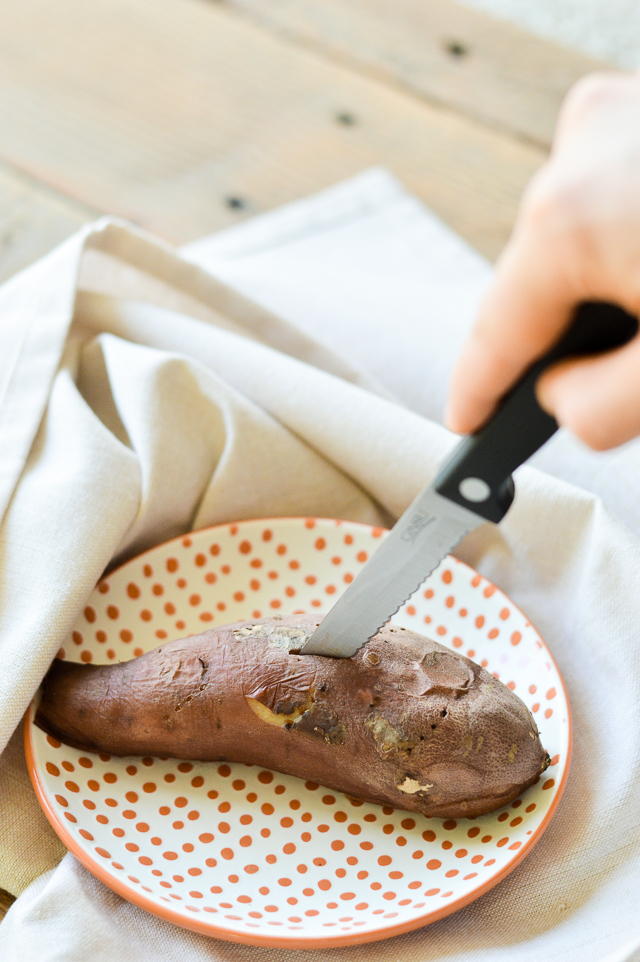 Remove the sweet potatoes from the slow cooker and slice into each with a knife.  You can also leave them unsliced and in the fridge if you are meal prepping.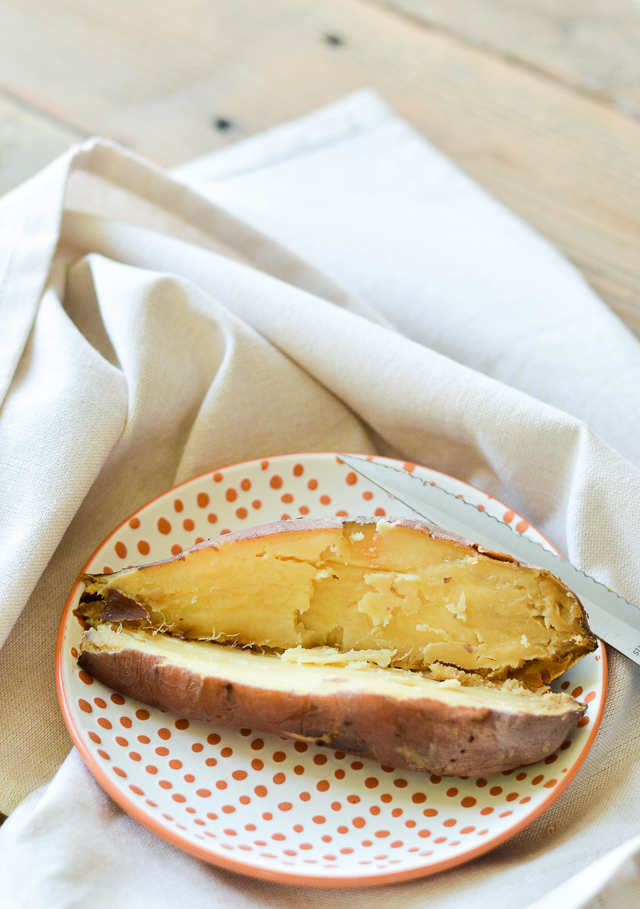 Top with your favorite additions (I love nut/seed butters).  Here are some more ideas to get you started:
Nightshade-Free Paleo Sloppy Joes with Sweet Potatoes
Nightshade-Free Chili Stuffed Baked Sweet Potatoes
AIP Paleo Taco Stuffed Baked Sweet Potatoes
Breakfast Stuffed Sweet Potato
A tutorial on How to Bake Sweet Potatoes in the Slow Cooker! #recipe #Paleo
Click To Tweet
This post contains affiliate links.  Thank you for supporting CEVG and enabling me to continue working towards better health!