Life is all about celebrating the little things.
Like a day off of work.
Like a day to finish putting up my Christmas decorations while watching ridiculously cheesy Christmas movies.
Like a Sunday afternoon warm bath and nap.
Like a day with my main man.
Like a seafood and prosecco date night in.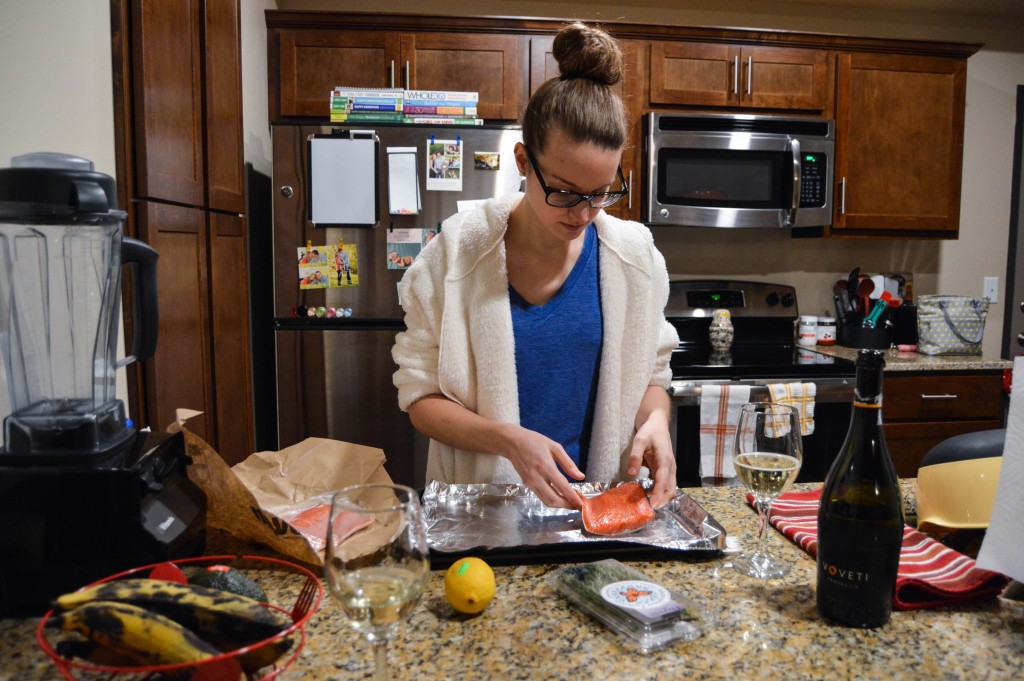 It is no secret that I have found eating out to be tough lately.  And even though I love burgers and unseasoned sweet potato fries, sometimes it is just simpler and more delicious to have date night in.
I am lucky enough to have a fiance who is understanding of my health and dietary needs, and who is game for turning date night into a cooking at home night.  While I love to be lazy and let others do the cooking for me, I genuinely find date nights in to be the most enjoyable.  It probably doesn't hurt that they usually involve wine.  And why eat out and pay $8 for one glass of wine each when you can have a whole bottle? 😉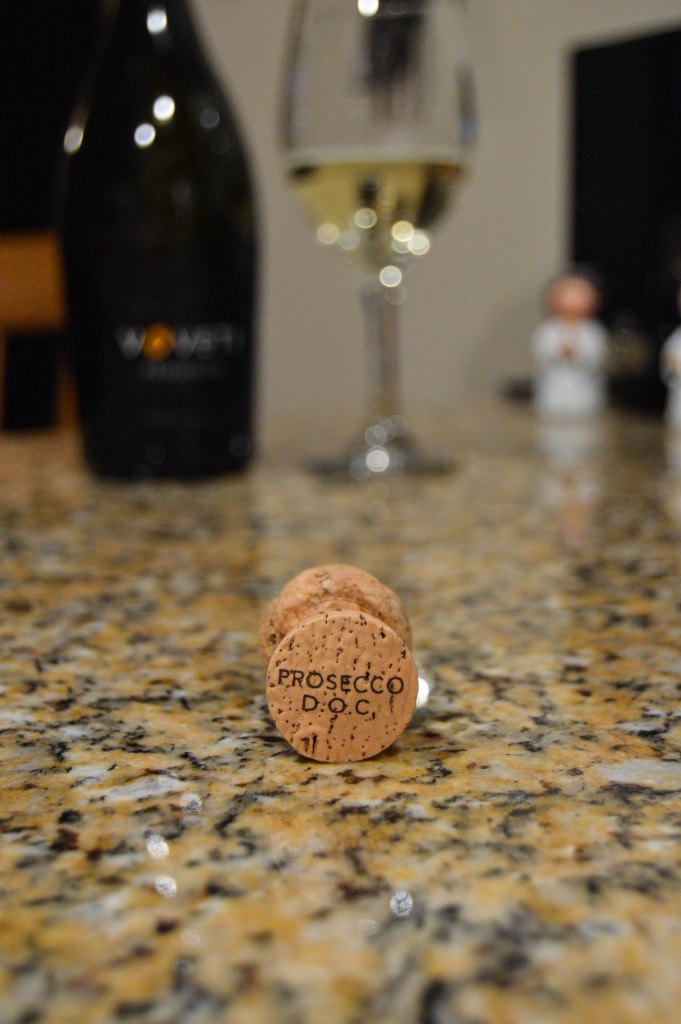 When I first started coming around to wine, I thought I only enjoyed dry red wines.  But then we drank prosecco in Denver this past summer to celebrate our engagement because it is Jeremy's aunt's drink of choice.  That officially turned me into a prosecco convert.  So when I was given the opportunity to try VOVETI Prosecco, I could not pass it up.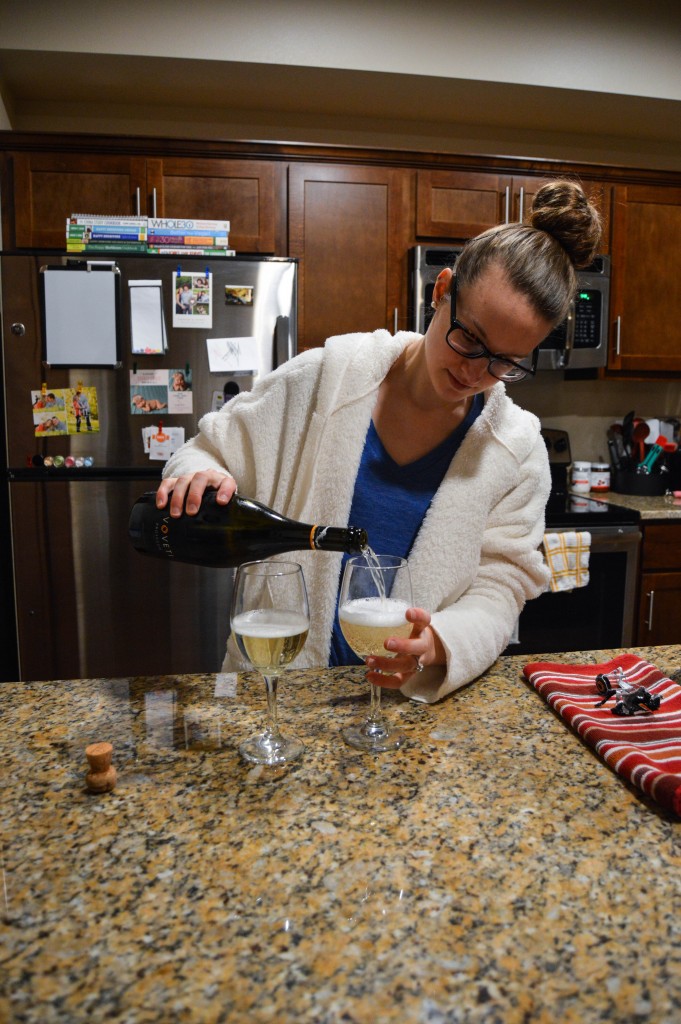 VOVETI Prosecco is a modern, Italian craft prosecco that is both upscale, yet affordable.  The prosecco is a collaborative effort between the Collavini family and the Ferrer family, with each family bringing four generations of sparkling wine expertise to the table.  Essentially, it looks, feels, and tastes fancy without being super expensive.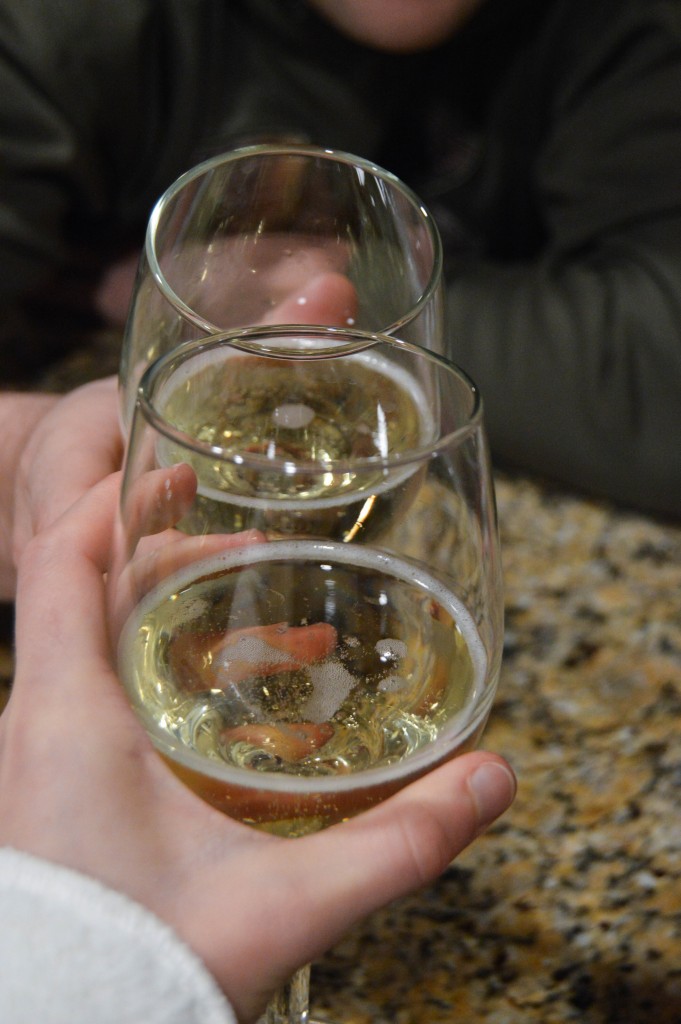 We popped open the bottle right away before we even started cooking.  What?  Don't try to tell me that you don't enjoy sampling alcoholic beverages while you wait for your dinner to cook!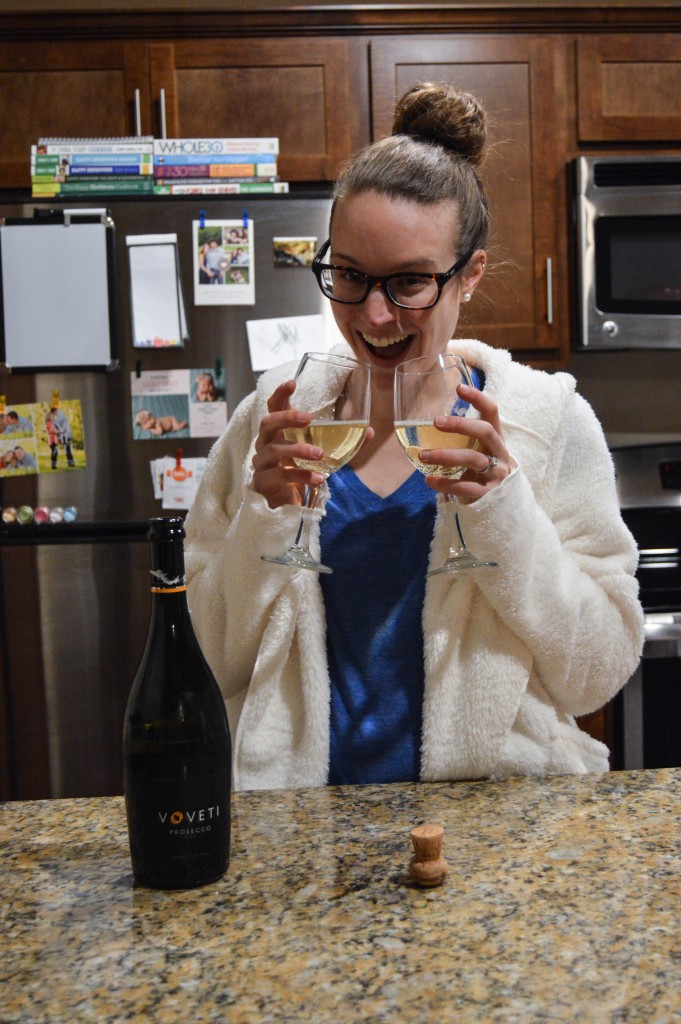 VOVETI Prosecco has golden apple, pear, and melon flavors with just the perfect amount of "sparkle."  I was pleased that it was a bit more dry than some proseccos tend to be, since I am a fan of the dry varieties.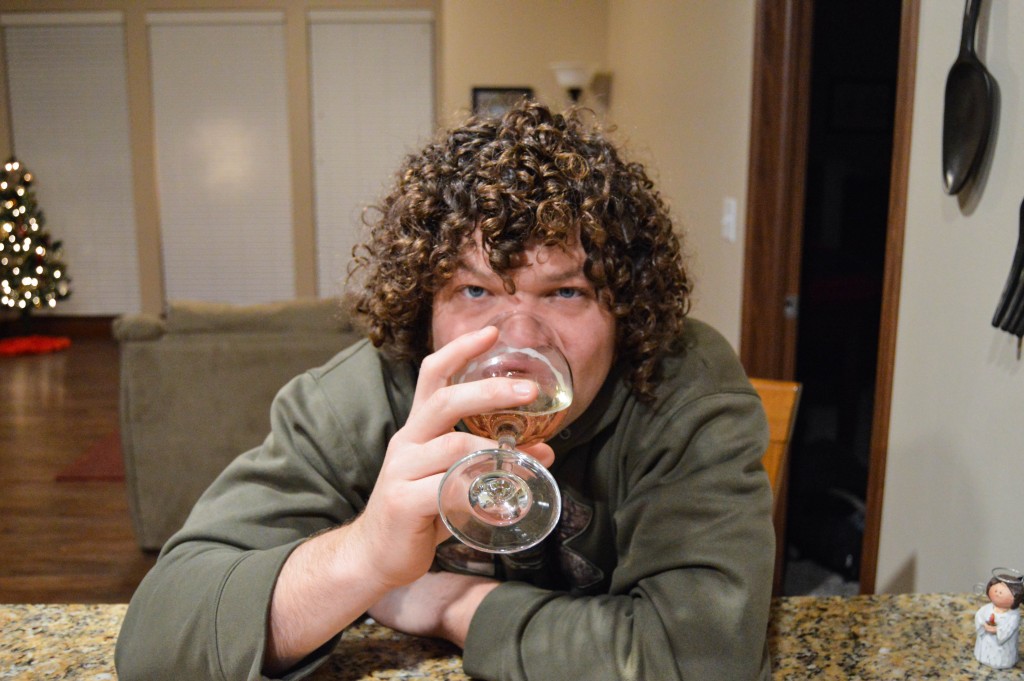 Jeremy loved it too.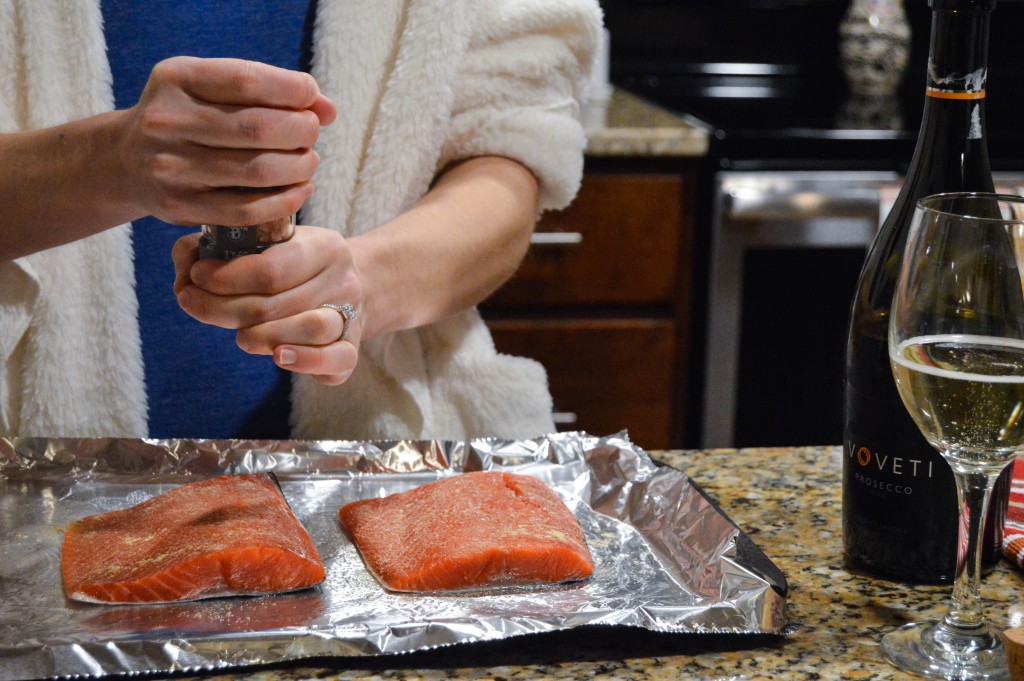 Since prosecco pairs so well with seafood, Jeremy and I decided to whip up a quick dinner of baked salmon and sautéed veggies.
One of my favorite things about salmon is that it is extremely versatile and very easy to season.  I usually don't buy anything in particular at the grocery store when fixing salmon.  Instead, I just scrounge through my fridge and pantry and pull out what sounds best.  I also do not measure.  Cooking salmon is more of a go-with-the-flow kind of experience for me.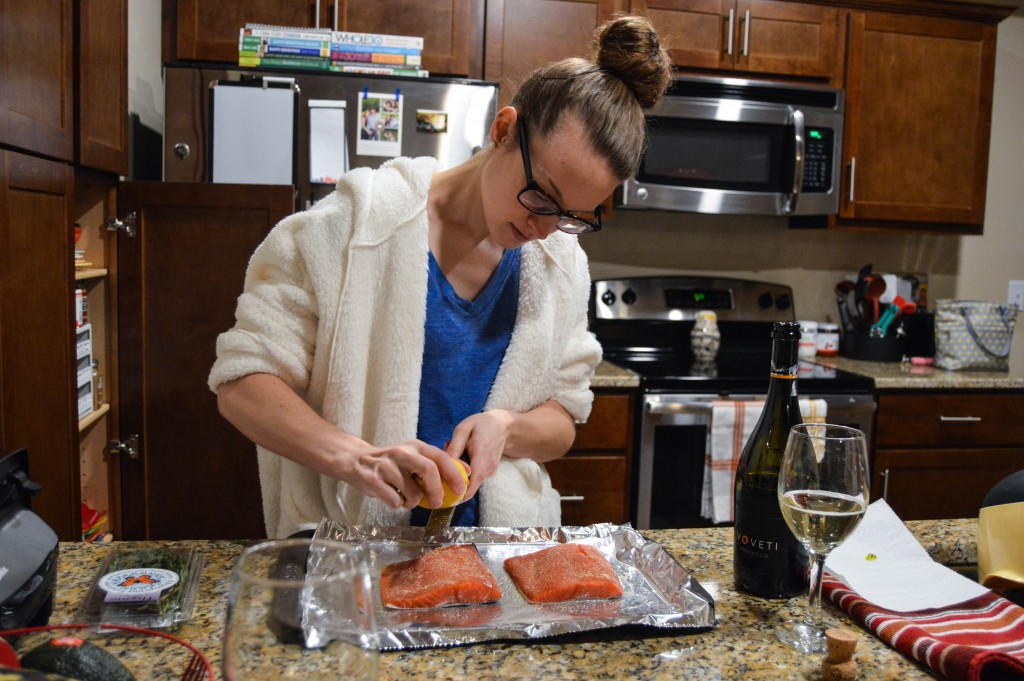 On this particular day, I seasoned our salmon fillets with garlic powder, freshly ground pink Himalayan sea salt, ginger powder, fresh lemon zest, and fresh thyme.  I baked the salmon at 400 degrees F for approximately 15 minutes.  You could certainly bake it for less or more time, depending on the texture you prefer.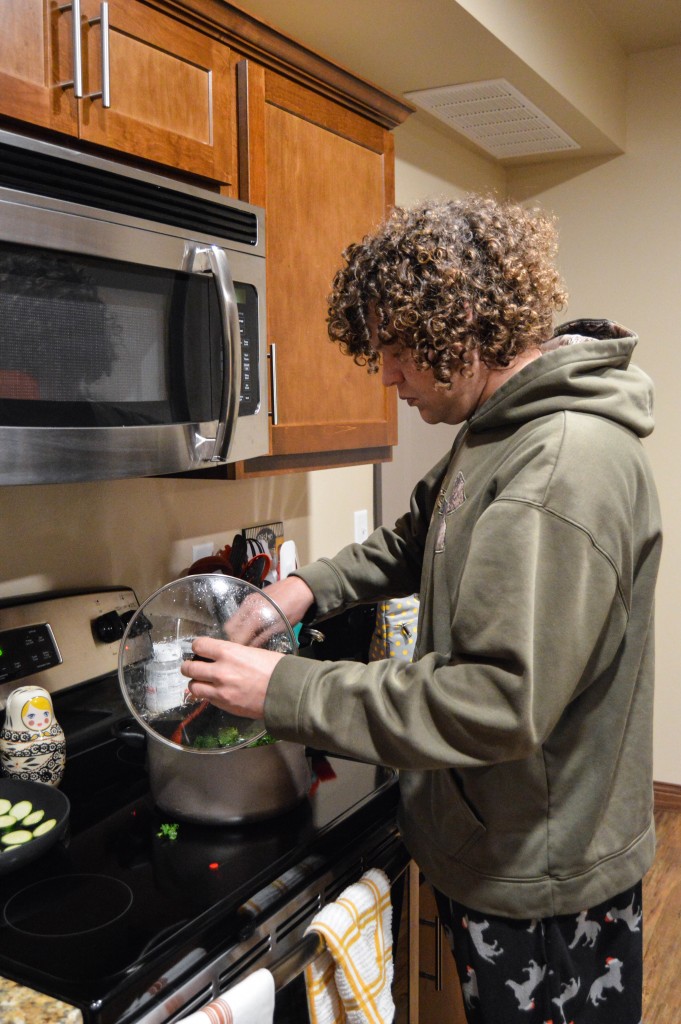 Jeremy and I also whipped up two super quick and easy side dishes.  I sautéed zucchini slices in coconut oil and seasoned them with garlic powder, onion powder, and more sea salt, while Jeremy whipped up crispy kale and carrots.  We essentially used my recipe for Crispy Collards and Kale, but left out the collards and added in carrots.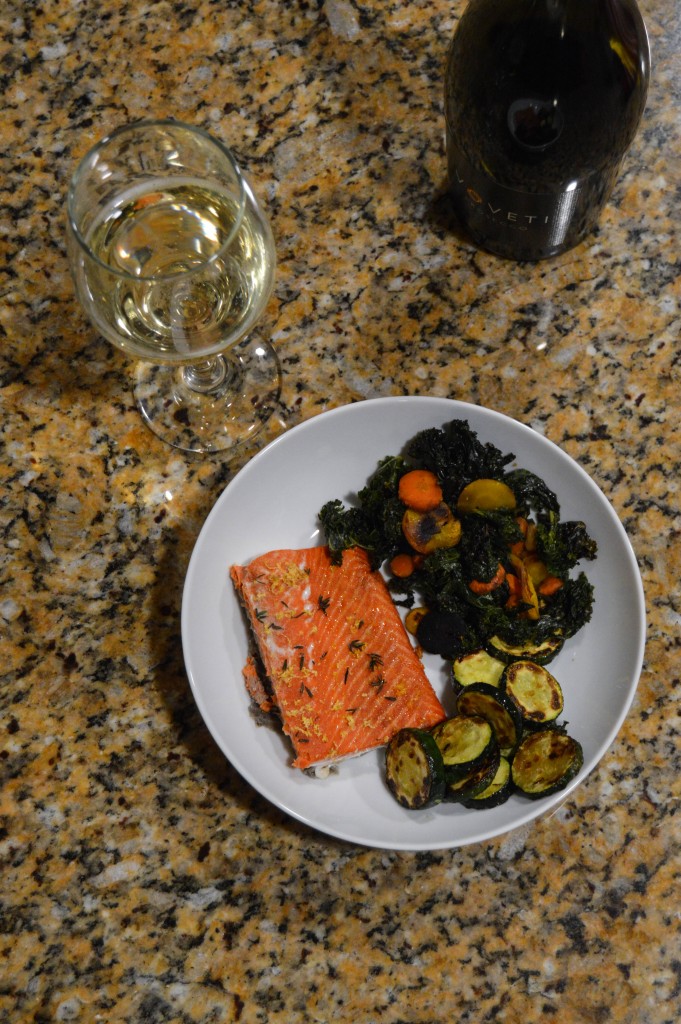 Sunday night date night perfection.
How to Do Date Night In with @VOVETI Prosecco #ad #VOVETI #glutenfree
Click To Tweet
I was selected for this opportunity as a member of Clever Girls and the content and opinions expressed here are all my own.
What is your idea of the perfect date night in?
Are you a Prosecco fan?