Perfectly Crispy Collards and Kale make for the most delicious healthy side.  Serve them alongside your favorite protein and roasted veggies!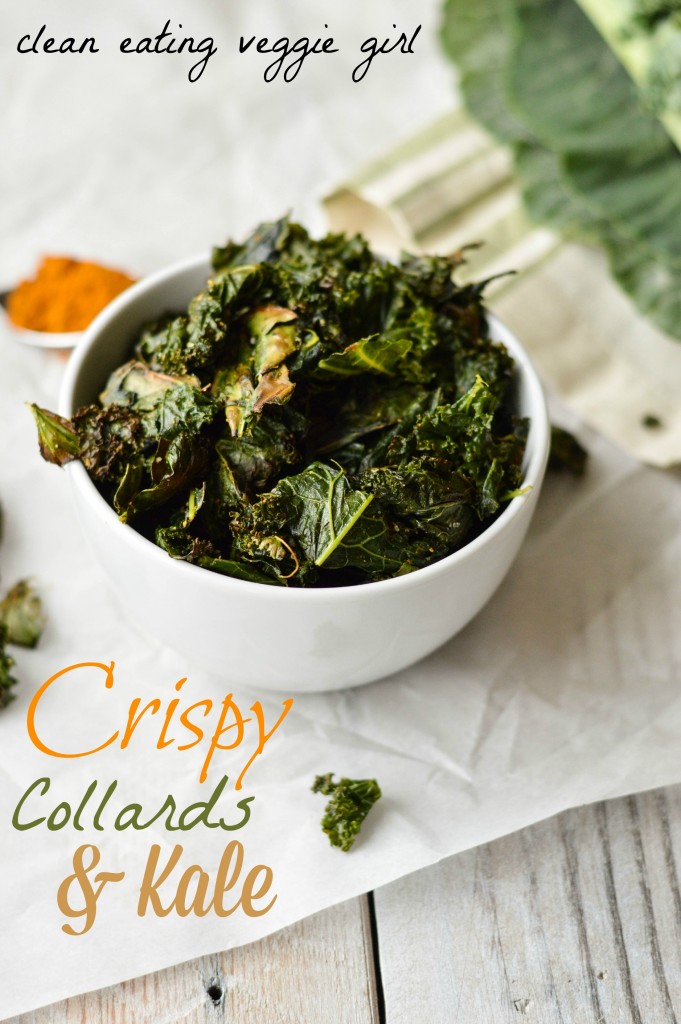 This girl has come a long ways from her frozen Lean Cuisine, 100-calorie pack, fruit snack eating days.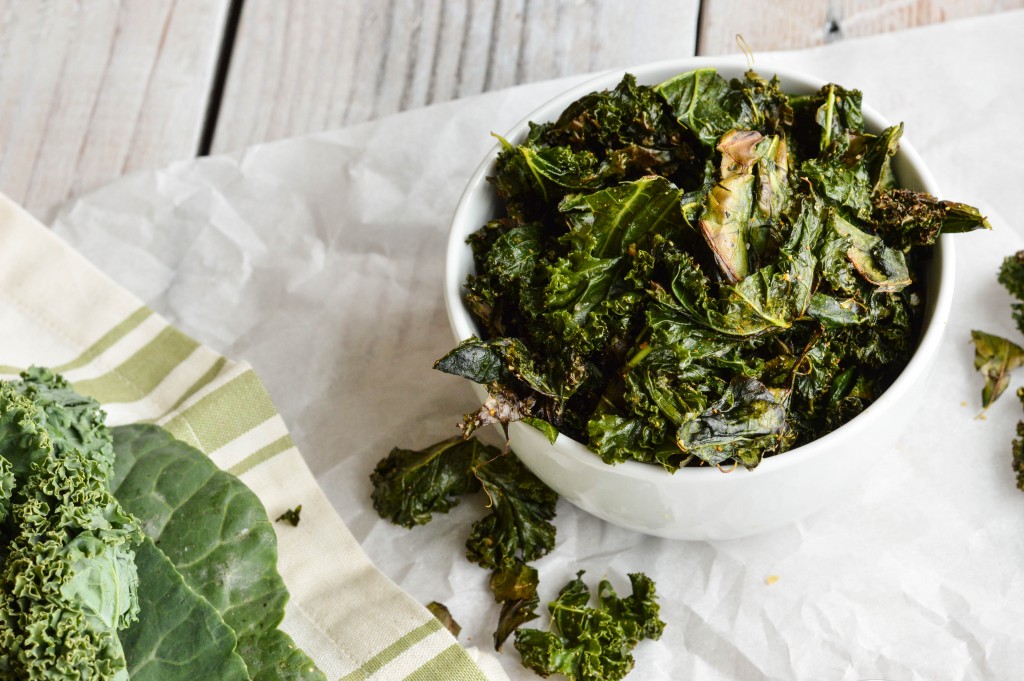 Not that there is anything wrong with those every now and then or in moderation, but you definitely would not have found me going anywhere near kale five years ago, much less collard greens.  Those vegetables were gross, scary, and way too green.  Truth be told, I just never had the guts to try them.  Had I done so, I might have shocked the heck out of myself and actually liked them!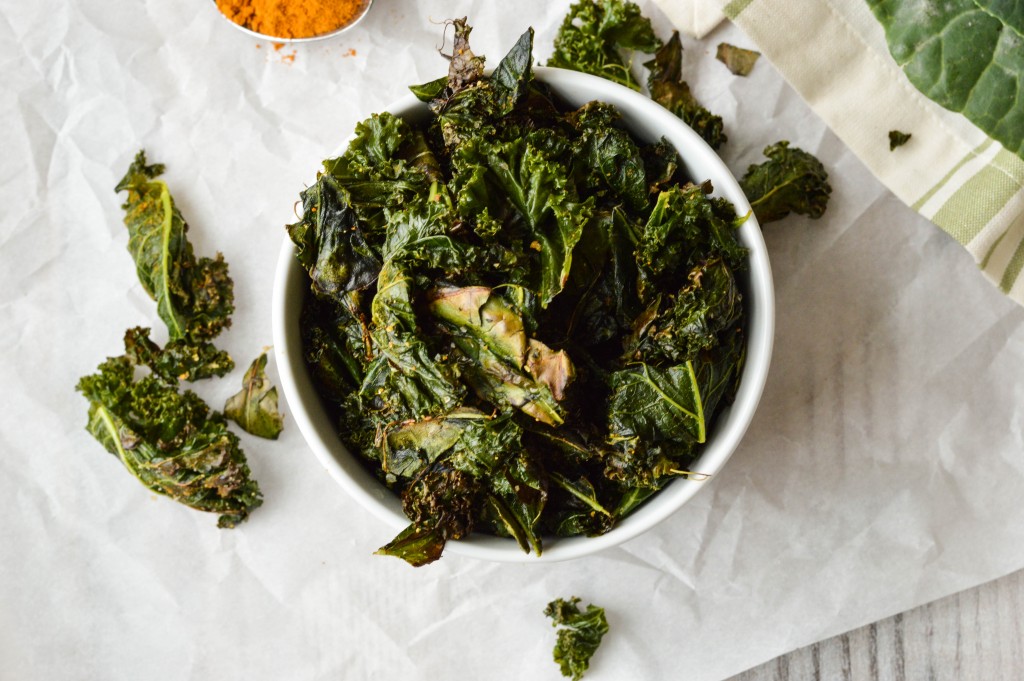 But the world has a way of working out how it should, and one day I got brave and decided to try kale.  Surprise, surprise.  I loved it in soups, casseroles, and salads.  But over the past couple of years, I have found that my favorite way to enjoy it is about as simple as they come: sautéed with coconut oil and seasoned with a few spices you likely already have in your pantry.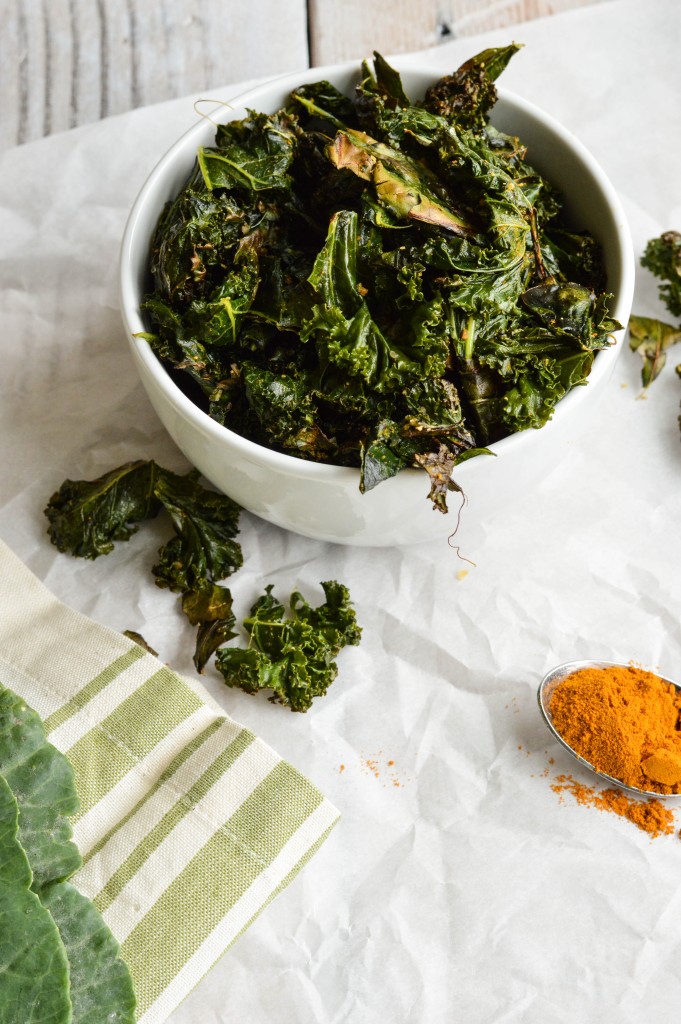 At this point I had established that I was a converted kale lover.  But then something crazy happened a couple of weeks back.  The kale looked not-so-hot at the grocery store, so I decided I better grab something else.  There was a whole 'lotta collard greens staring back at me, so I bagged some up and brought them home.  I wasn't sure I would like them, but as I have gotten older, I have also gotten braver.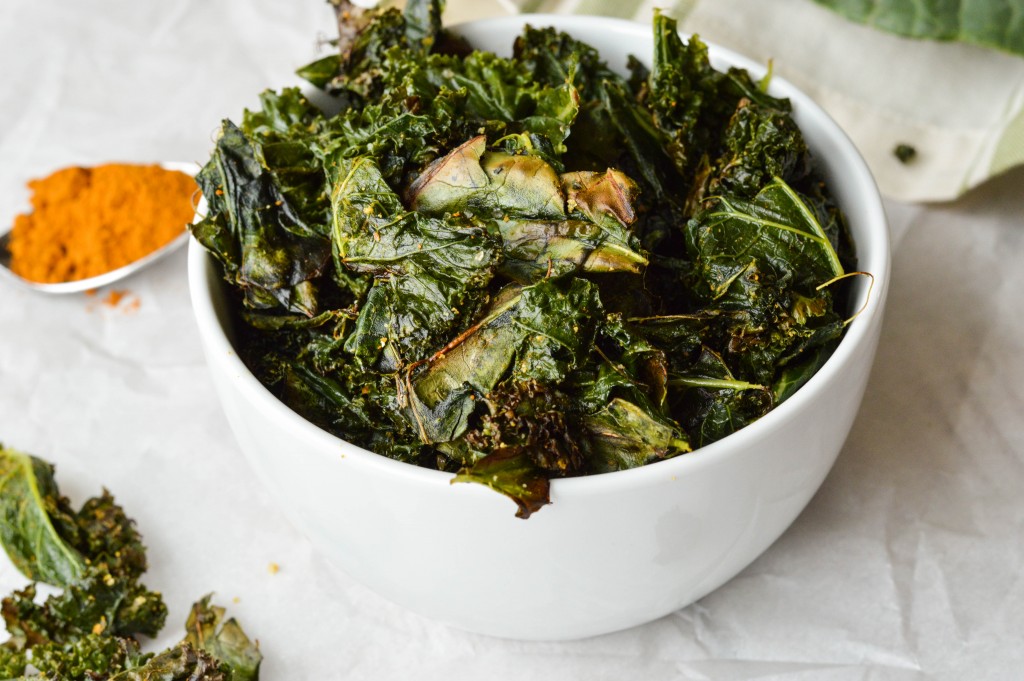 I used the same sauteing method for the collard greens and was surprised to find that I loved them.  In fact, I would even go as far as saying that I love them just as much as I love kale.  So at this point I have come to realize that I am:
a kale lover– check!
a collard green lover — check!
a cannot-be-without coconut oil and turmeric kind of girl — check!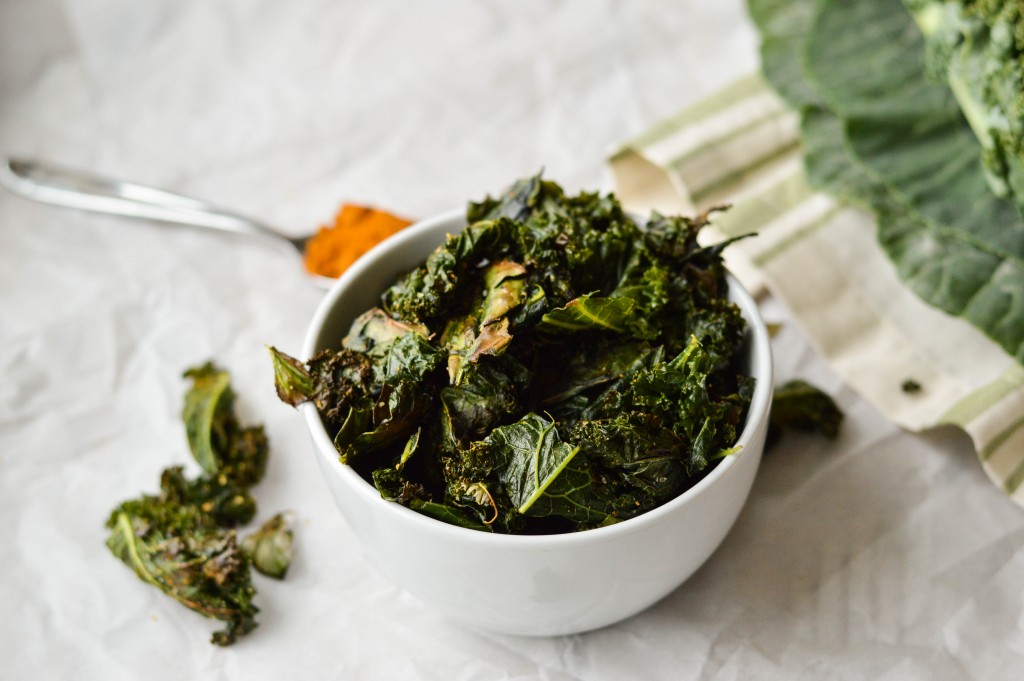 After all of these discoveries, I have found a new side dish to love.  Combining collards and kale together in a pan with coconut oil and a few of my favorite spices = heaven.  And if my opinion is not enough, Jeremy tried, loved, and continues to request this whenever we cook dinner together!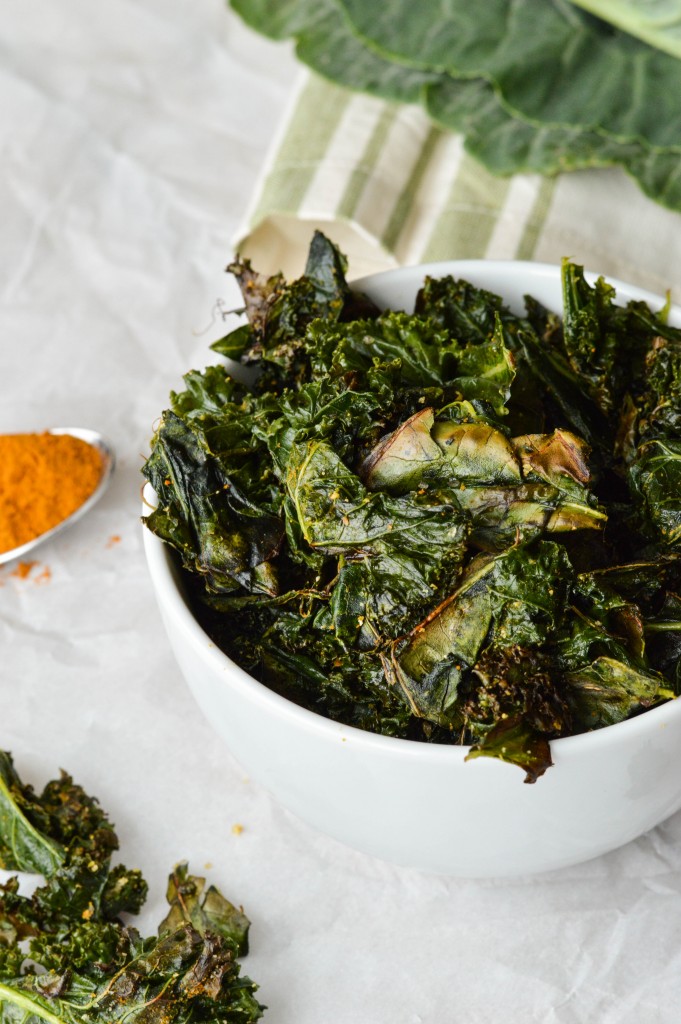 Crispy Collards and Kale
Paleo, Whole 30, Gluten-Free, Grain-Free, Vegetarian, Vegan, Nightshade-Free, Dairy-Free, Nut-Free, Soy-Free
Serves 4 to 6
Ingredients
2 heaping TB of organic unrefined coconut oil
1 bunch of organic collard greens, roughly chopped or torn into 1-inch pieces
1 bunch of organic kale (any variety will do), roughly chopped or torn into 1-inch pieces
1 tsp Himalayan sea salt
1/2 tsp freshly ground black pepper
1 tsp garlic powder
1/2 tsp turmeric powder
Directions
1. Melt coconut oil over medium heat in a large pan.
2. Once hot, add the collard greens and kale.  Cover and cook for approximately 10 to 12 minutes, stirring frequently.  I like mine crispy, so you may need to adjust the cooking time to your liking.
3. Season with salt, pepper, garlic powder, and turmeric.  Adjust seasonings to your taste.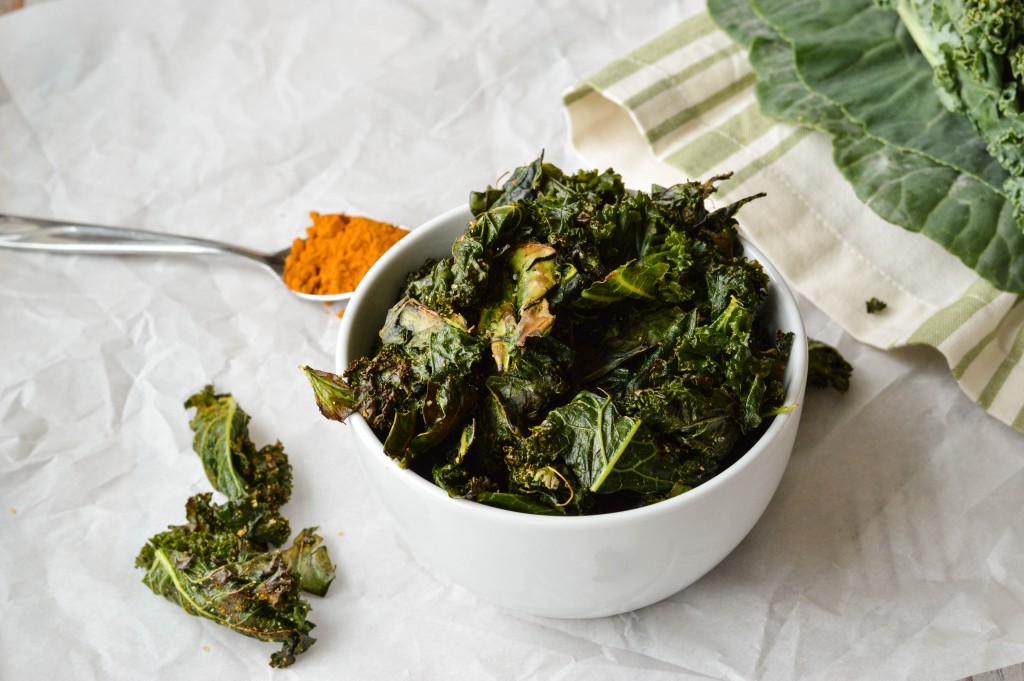 The crispier the better.  Seriously.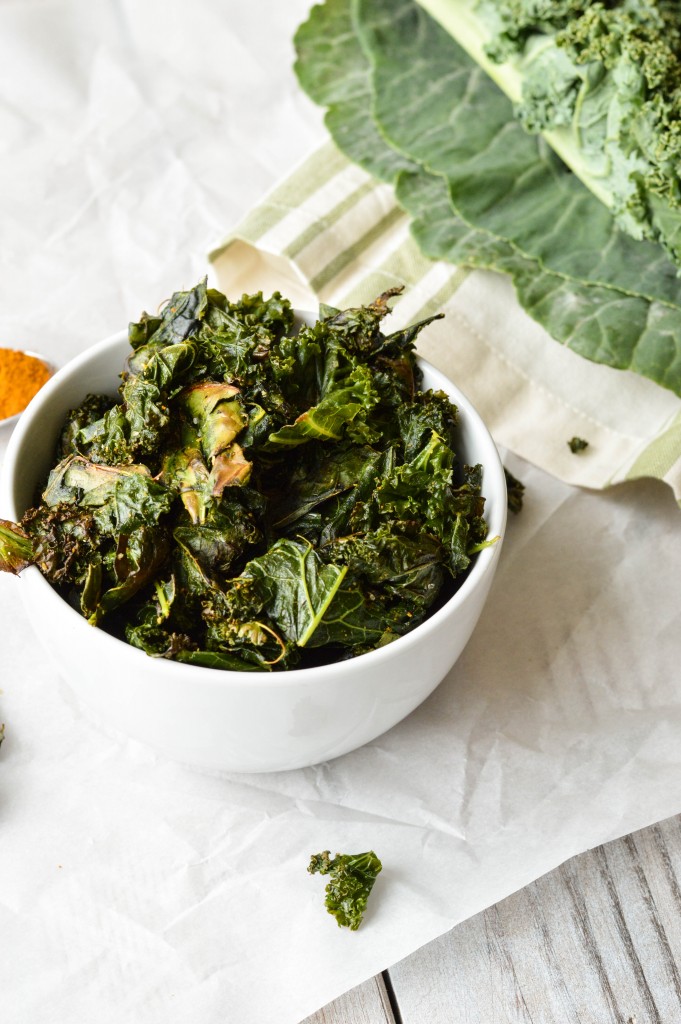 Perfectly Crispy Collards and Kale make for the best side! #paleo #glutenfree Click To Tweet
Have you ever tried collard greens?
What is your favorite way to eat kale?