Perfectly crispy and flavorful Paleo Plantain Crusted Chicken Strips are gluten-free and kid-friendly.  Oh, and kid-at-heart-friendly, too!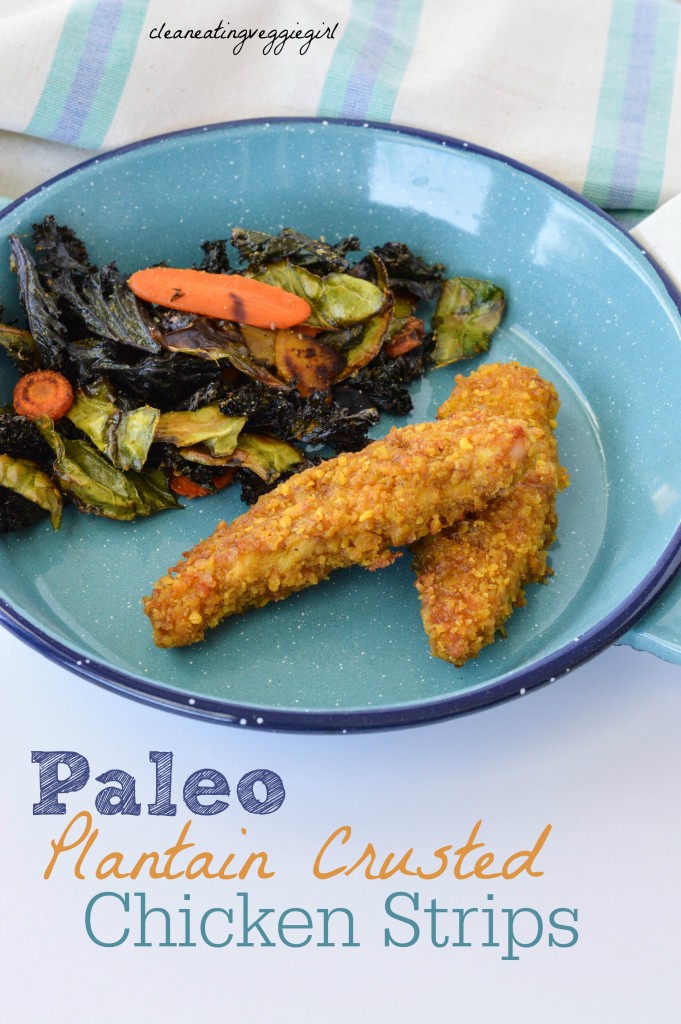 Seriously, right?!
That is what I was saying when I took my first bite of these chicken strips.  I totally meant it in a good way, too.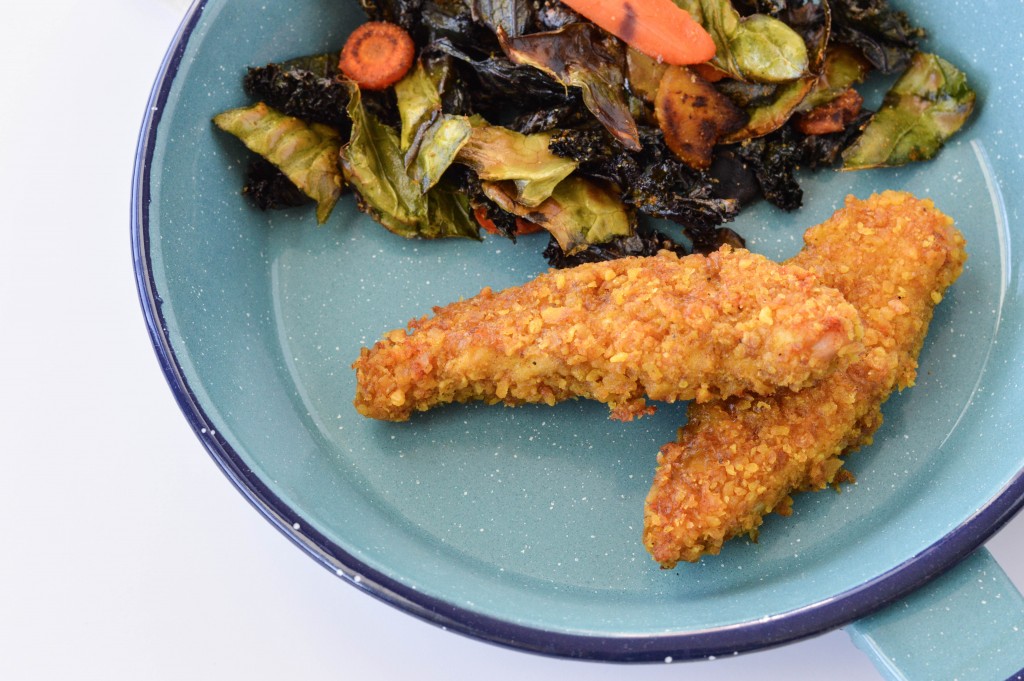 Sure, I love my Nightshade-Free Paleo Baked Chicken Strips.  But back when I created them, I was still eating almonds and eggs.  So that was not going to work when my chicken strip craving came around this past weekend.  I am somewhat-slowly transitioning myself to an AIP Paleo diet, so I had to get a little creative and crafty in the kitchen.  Luckily, these are totally AIP-friendly!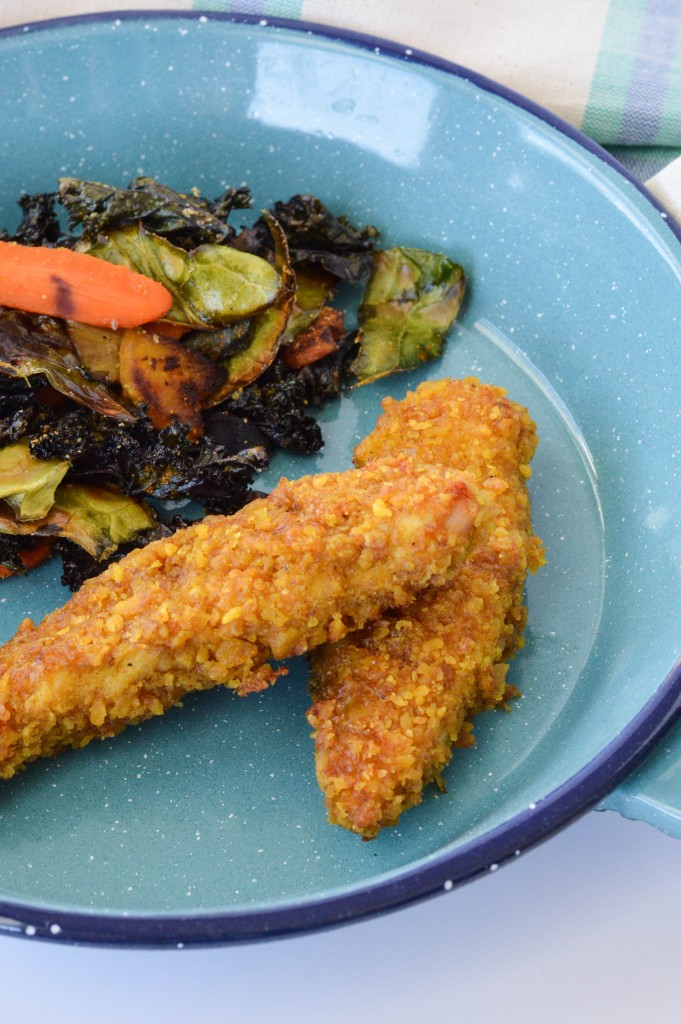 Without the almond flour, I needed something else to give my chicken strips a crispy and crunchy texture.  Nobody likes soggy chicken, am I right?  Luckily, one of my favorite things ever right now (seriously) came to the rescue.
PLANTAIN CHIPS!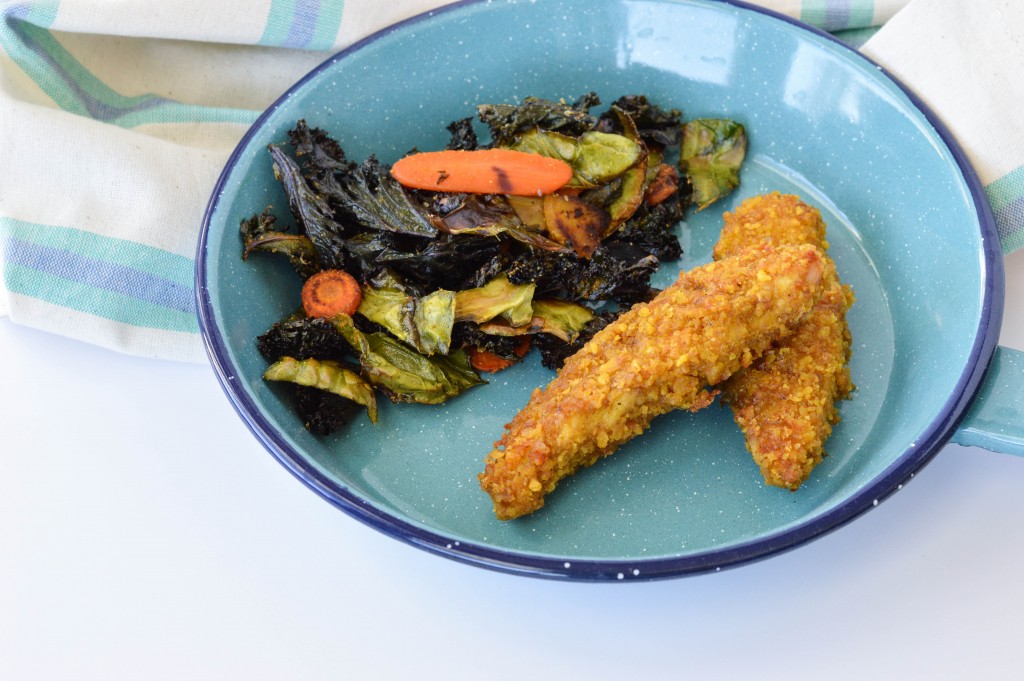 Have you heard of them?  Tried them?  Regardless, you better start crusting your chicken with them.  These stripies are:
crispy
crunchy
flavorful
healthy
not sweet (most plantain chips are actually salty!)
totes Paleo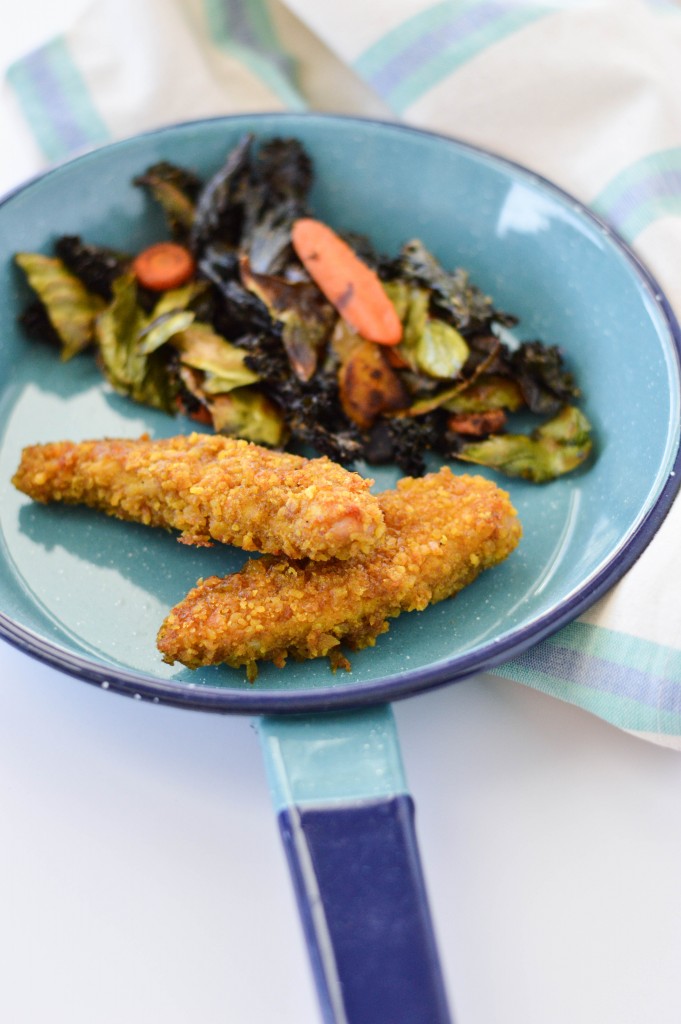 Paleo Plantain Crusted Chicken Strips
Paleo, Whole 30, Gluten-Free, Grain-Free, Nightshade-Free, Nut-Free, Dairy-Free, Egg-Free, Soy-Free
Serves 3 to 4
Ingredients
1 pound of organic chicken tenders
1 4-ounce bag of plantain chips (this is my favorite brand since they are made with palm oil)
1/4 tsp fine sea salt
1/2 tsp garlic powder
1/2 tsp onion powder
1 tsp ground turmeric
1/4 cup avocado oil (unrefined coconut oil also works, but will be slightly sweet)*
*Feel free to use one whole egg instead if you do not eat egg-free.
Directions
1. Preheat oven to 400 degrees F.  Line baking sheet with parchment paper.
2. Add plantain chips to food processor and pulse for 30 to 60 seconds, or until ground into "breading."  Be sure not to grind the chips too finely, as you want the chicken strips to have some crunch.
3. Add plantain chip breading to a medium, shallow bowl.  Stir in sea salt, garlic powder, onion powder, and turmeric until well-combined.
4. Place avocado oil into a small, shallow bowl.  Dredge each chicken strip into the avocado oil.  Gently remove any excess oil.
5. Place each chicken strip into the plantain chip breading and coat both sides.  Place each chicken strip onto the baking sheet.
6. Bake for 20 minutes, flip, and bake an additional 10 to 15 minutes, or until crispy.
Now eat 'em!  You could definitely dip these in mustard, ketchup, BBQ sauce, or ranch (depending on your dietary needs), but they are also insanely tasty all on their own.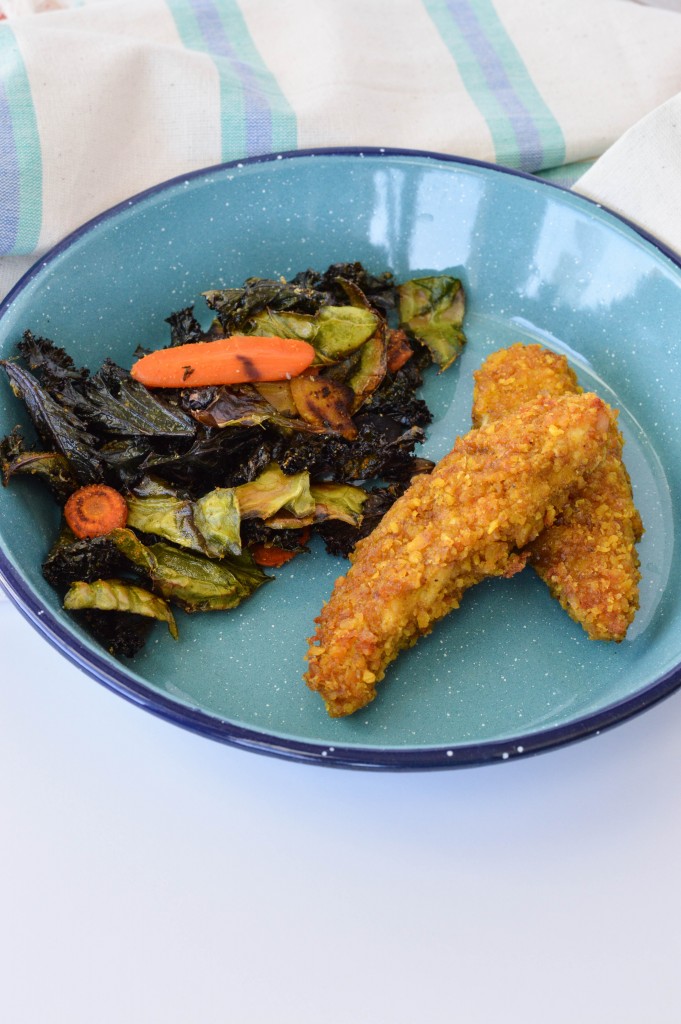 #Paleo Plantain Crusted Chicken Strips are perfectly flavorful, crispy, and #glutenfree Click To Tweet
Have you ever tried plantain chips?
What is your favorite ingredient for breading chicken strips?