Happy Monday, my dear friends!  I hope your weekend was as great as mine.  We are now rolling into the final five-day work week of November, and my holiday spirit is in full gear.  It is hard to believe that Thanksgiving is less than two weeks away, but I am more than looking forward to it and the shortened week of work that goes with it.
I am extra excited for Thanksgiving after spending this past weekend back in Omaha with three of my dear friends for our third annual Friendsgiving (here are our first and second celebrations).  I made the almost four-hour drive on Saturday, stopping halfway in Des Moines to pick up my bridesmaids' dresses.  They look so good and I am in love with the color!  Everything is really coming together, and April will be here before we know it.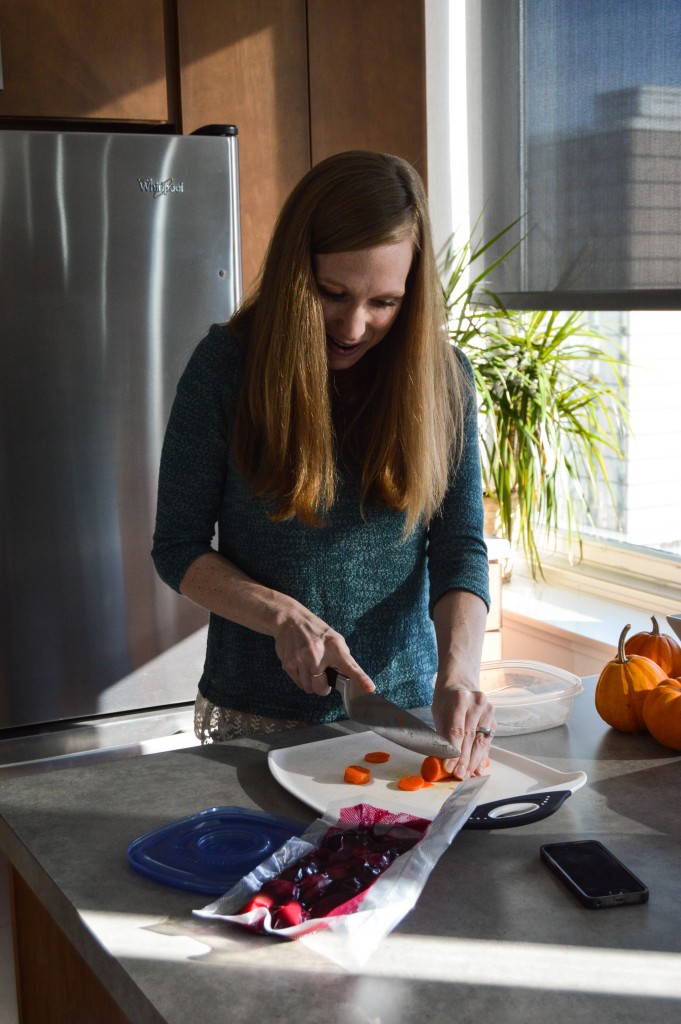 I arrived in Omaha shortly after 1:00.  Jordan and her husband, Ben, were gracious enough to host the festivities this year.  The other guests weren't expected to arrive until 4:00, so I just enjoyed three hours of spending time chit-chatting and food prepping with Jordan.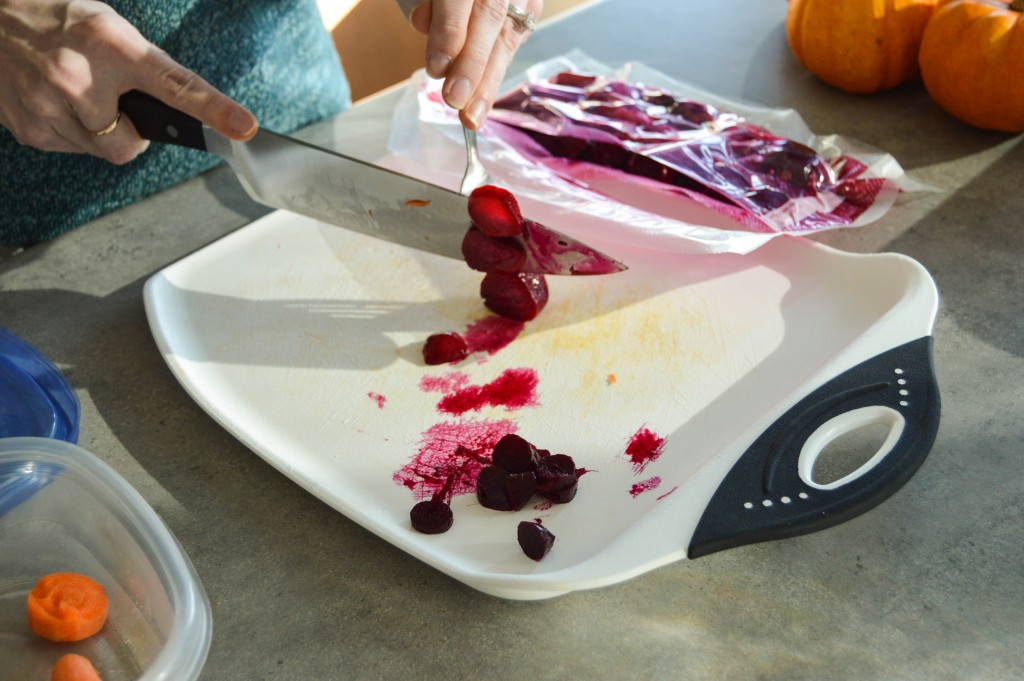 I have always been somewhat iffy when it comes to beets, but Jordan and Ben grew a ton this past summer and are experts at preparing them.  I finally tried and enjoyed beets, but still don't love the mess that goes along with them.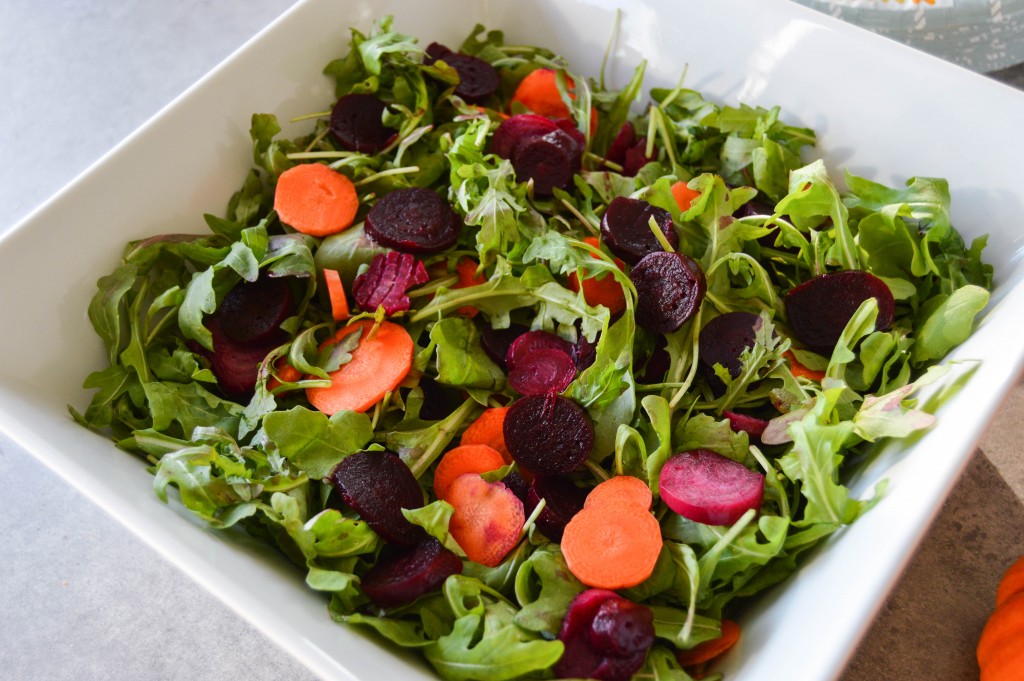 How gorgeous was Jordan's arugula salad with beets and carrots?  I was in love with the colors, and it tasted every bit as good as it looked.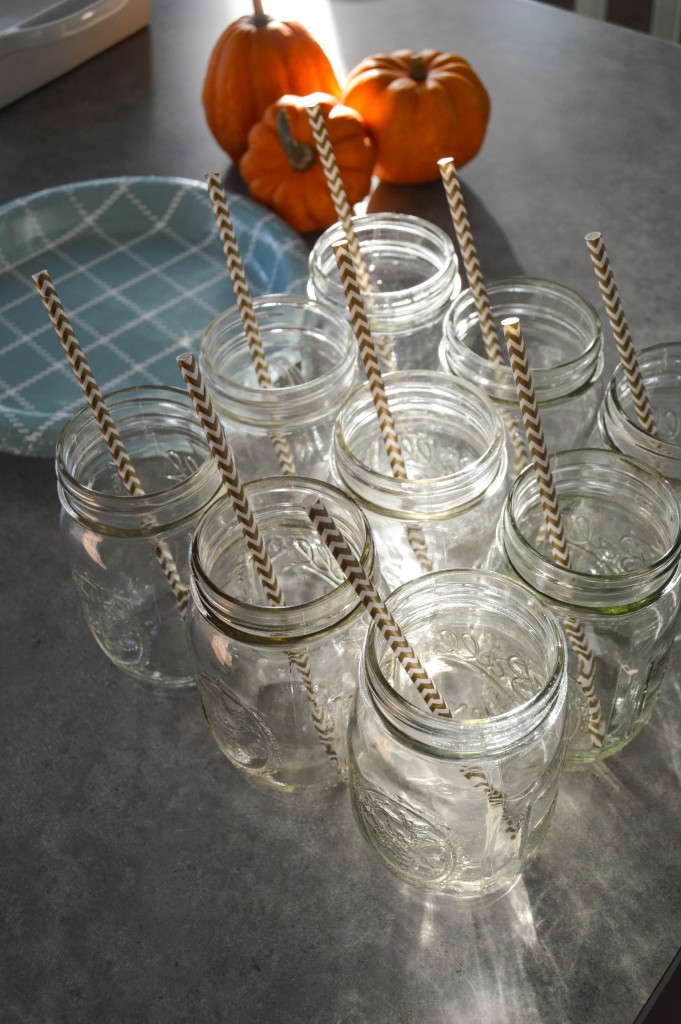 Once the salad was prepped, Jordan got crafty and laid out the cutest fall-themed display with mason jars, festive straws and plates, and pumpkins.  It was at this point that I started to get really excited for everyone to arrive… and hungry!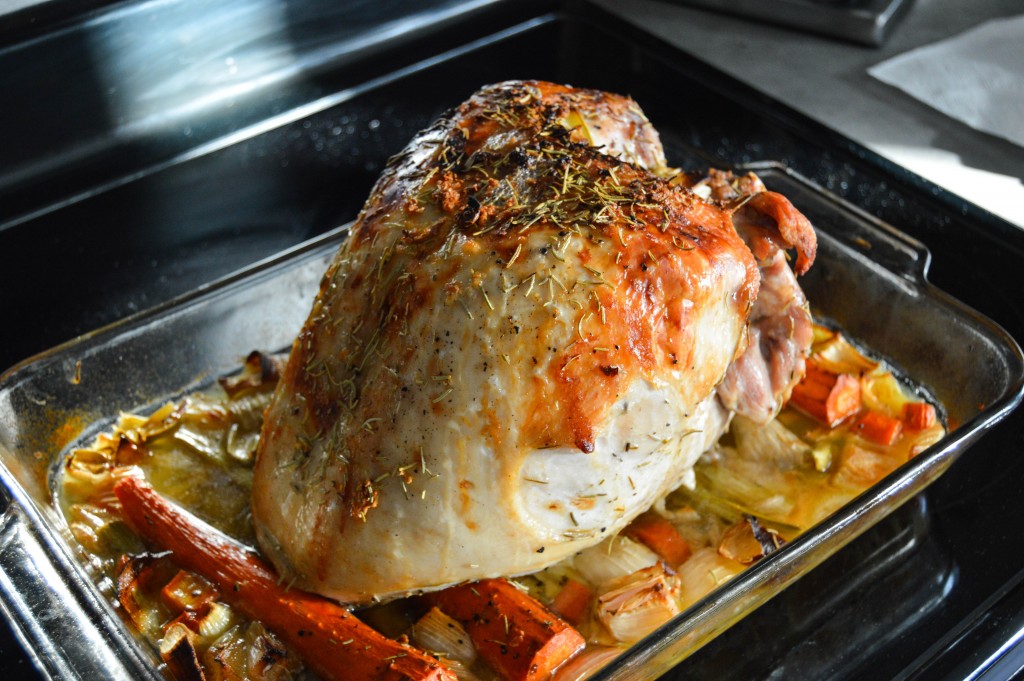 It probably did not help that Ben had just pulled this gorgeous turkey out of the oven.  I wish you could smell and taste this through the screen.  It could not have been any more perfect.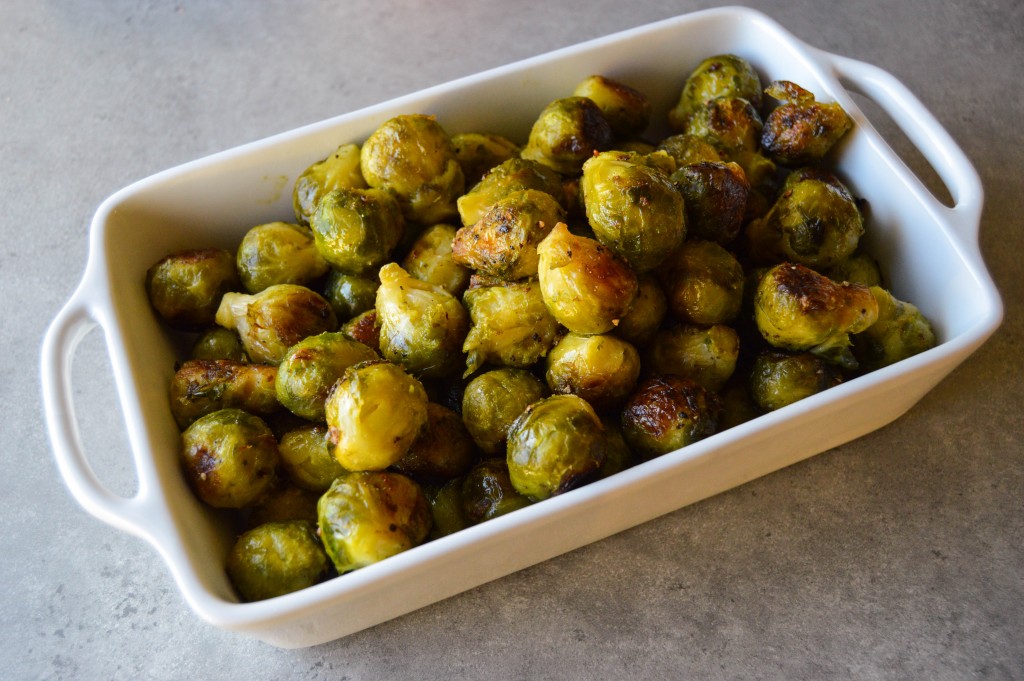 My contribution for the evening was roasted brussels sprouts.  These were so darn easy to prepare.  All I did was roast three bags of frozen brussels sprouts with a few drizzles of avocado oil and sprinkles of garlic powder, salt, and pepper for about 30 minutes at 425 degrees F.  I'm telling you, roasted frozen brussels are so much better than roasted raw brussels.  Try them if you haven't already.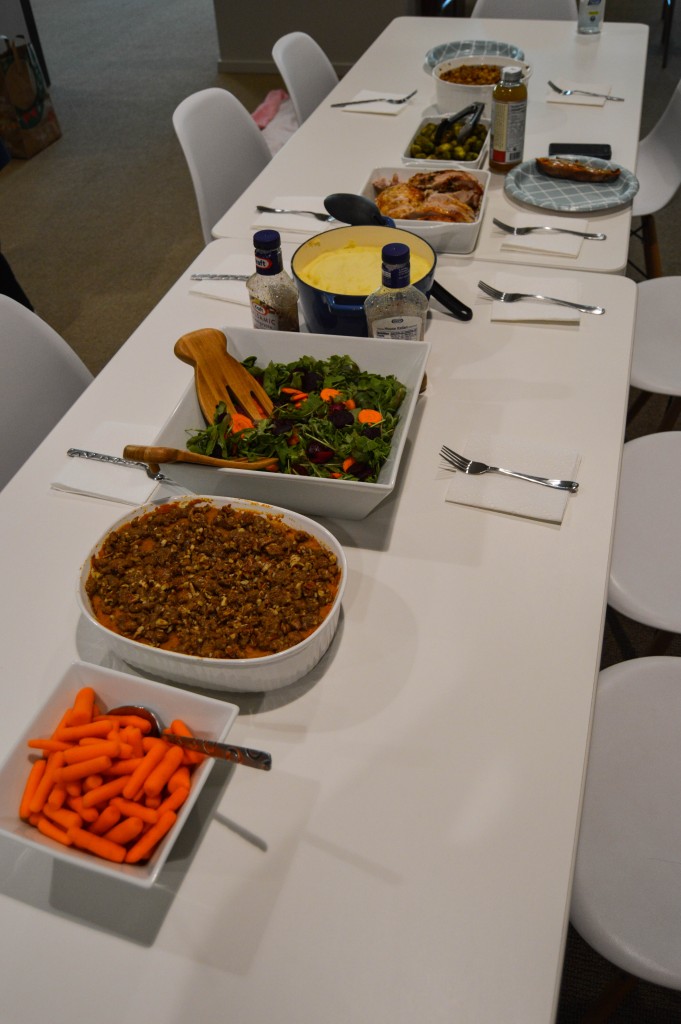 The brussels sprouts came out of the oven just after the turkey had been carved and everyone arrived.  We set out the spread on the table and filled our plates.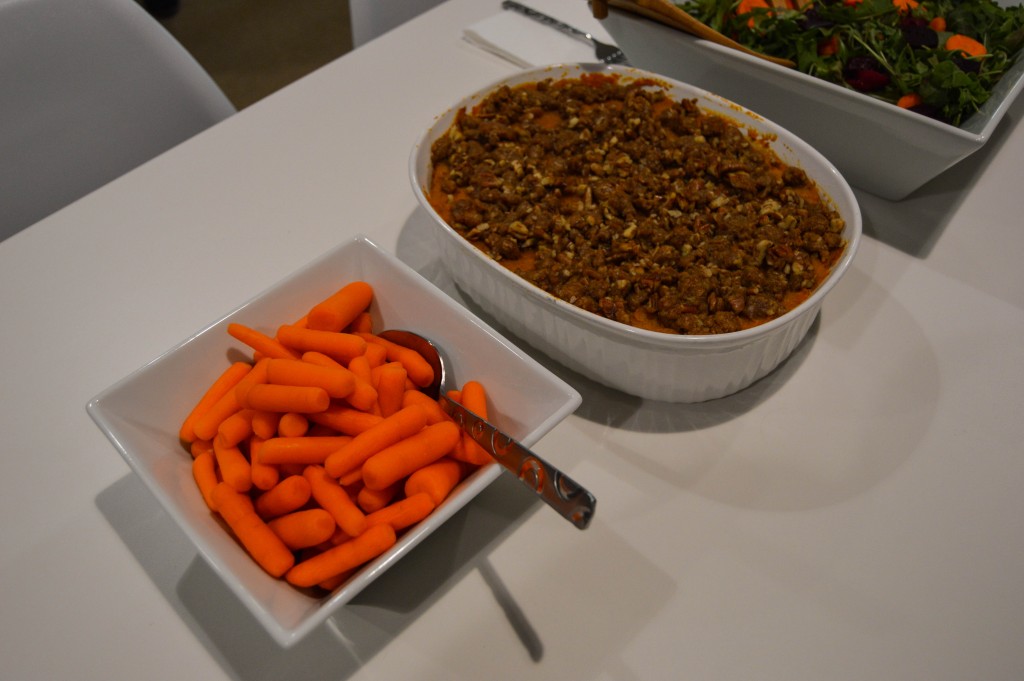 There were carrots, sweet potato casserole,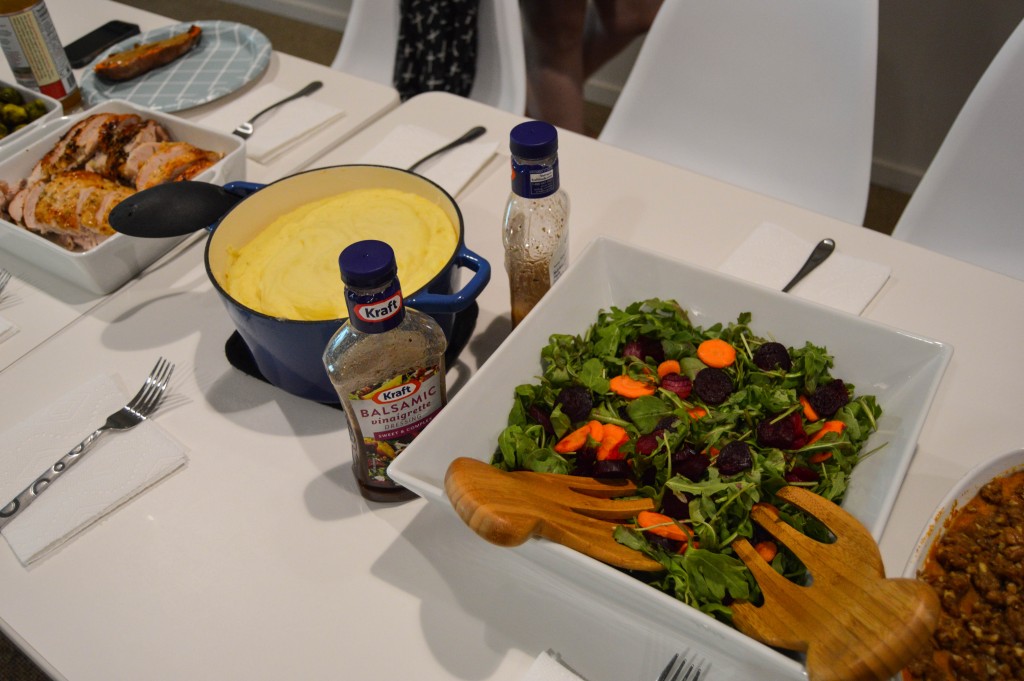 mashed potatoes, beet and carrot arugula salad,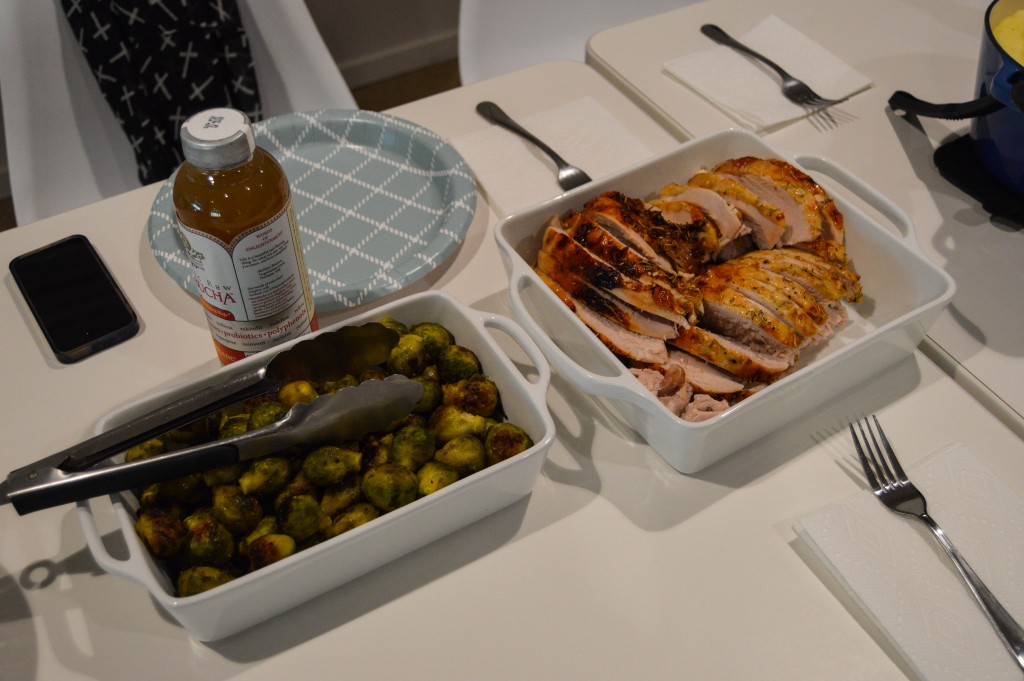 roasted brussels sprouts, and turkey.
I could not eat everything due to my dietary restrictions, but I sure had a full plate of food anyways.  I brought along my own baked sweet potato topped with sunflower seed butter, and filled the rest of my plate with turkey, brussels sprouts, salad, and carrots.  I also brought along kombucha to drink in place of the wine.  My acid reflux has been acting up lately, so I decided to lay off of the alcohol.  It is a bit ironic that my kombucha looked a lot like beer!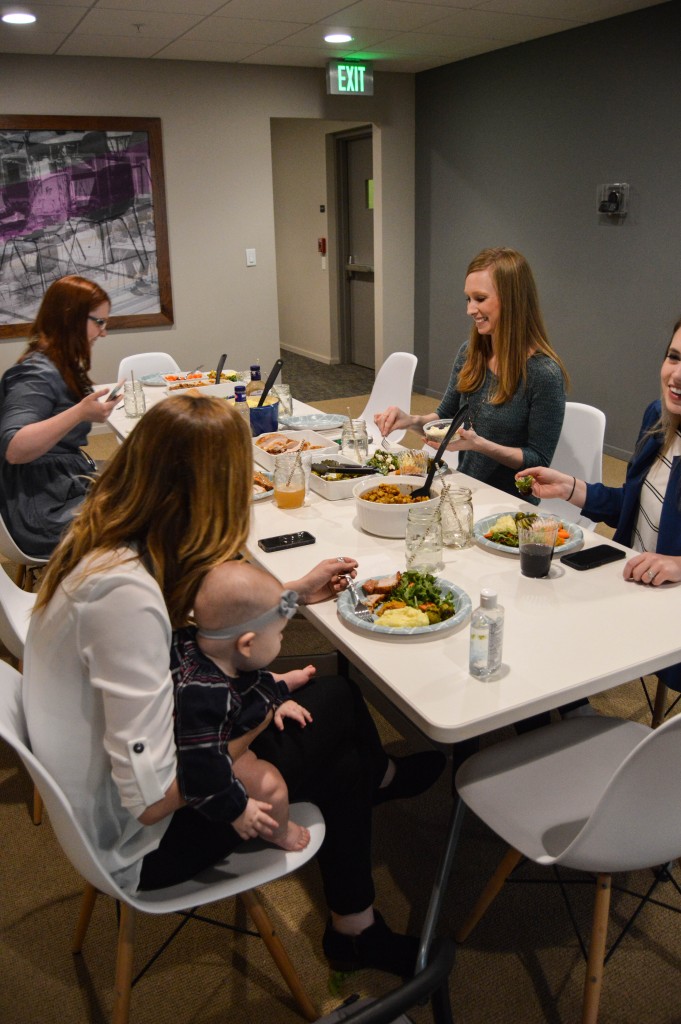 The Friendsgiving table was full of good food and special people (plus the guys who were off hard at work!).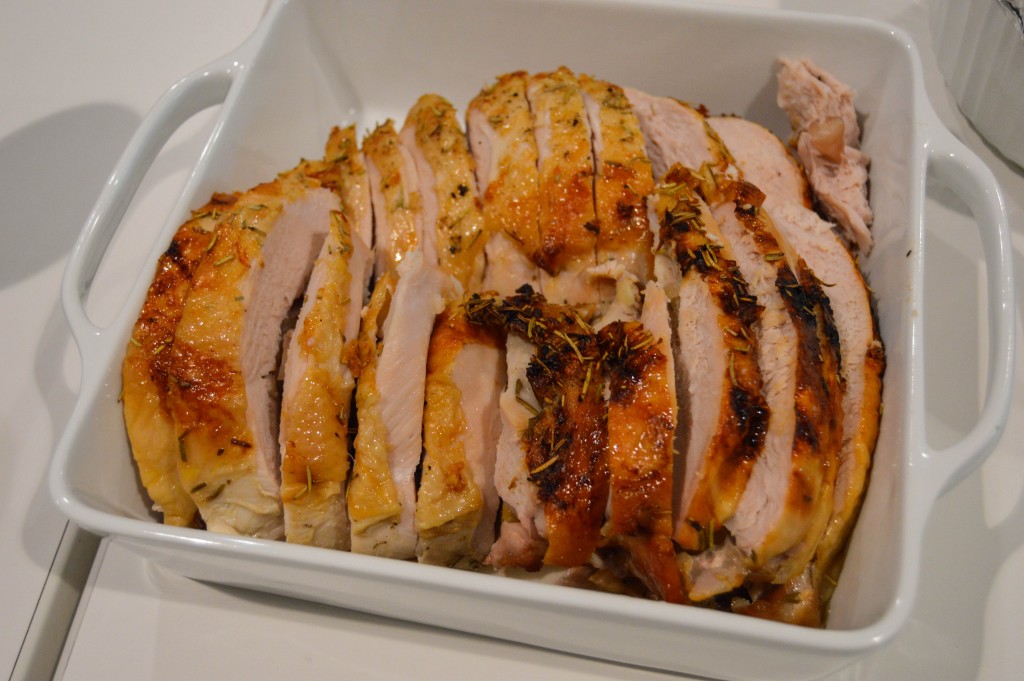 Every single part of dinner was beyond delicious, but I think we all agreed that the turkey was absolutely the star of the show.  I made Ben tell me all of his secrets, and I am hoping to put some of them to use next week on Thanksgiving day.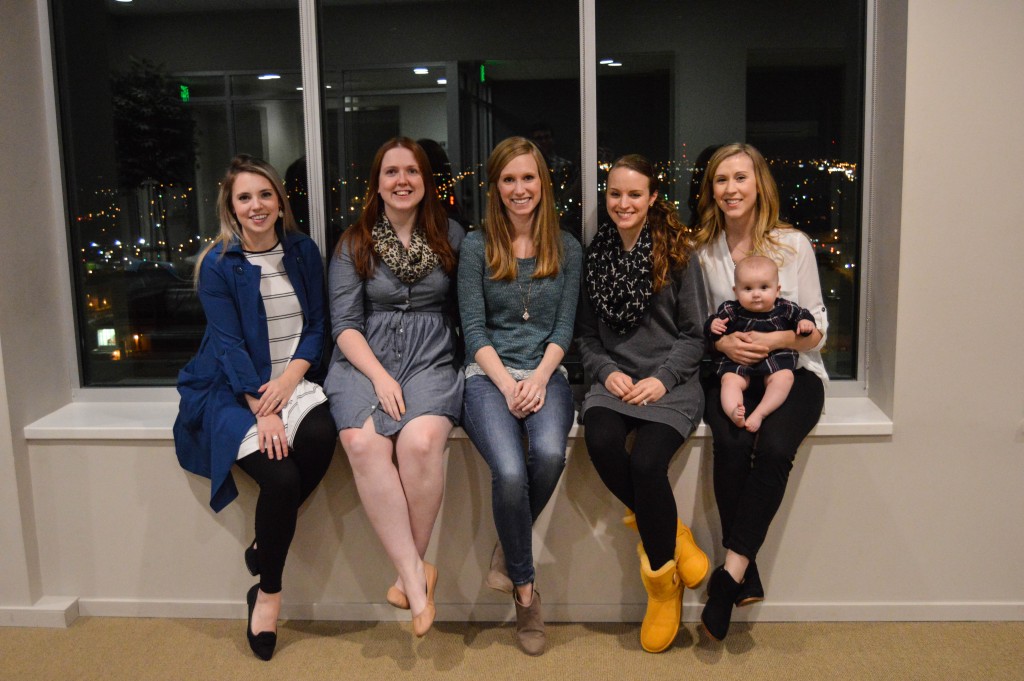 I was blessed to partake in such a delicious meal, but I was especially blessed to spend quality time with some of my favorite people.  While it was a quick trip, it felt good to be back in Omaha and back with the people I can act silly with and be myself around.  Those are the best sorts of friends, dontcha' think?  Also, how stinkin' cute is little Miss Everly?
Jordan and I finished out the evening watching the crazy awesome 10-0 Iowa Hawkeyes football win.  Did you notice I was representing with my black and gold? 😉
The perfect Friendsgiving celebration! #Thanksgiving #Paleo #glutenfree
Click To Tweet
I saw quite a few Friendsgiving pictures appear on my Instagram feed on Saturday and Sunday.
Did you partake in your own Friendsgiving feast, or do you have one coming up soon?