Happy Monday, friends!  I hope your weekend was as great as mine was.  While I did not get in on the Halloween fun, I spent a great couple of days with Jeremy.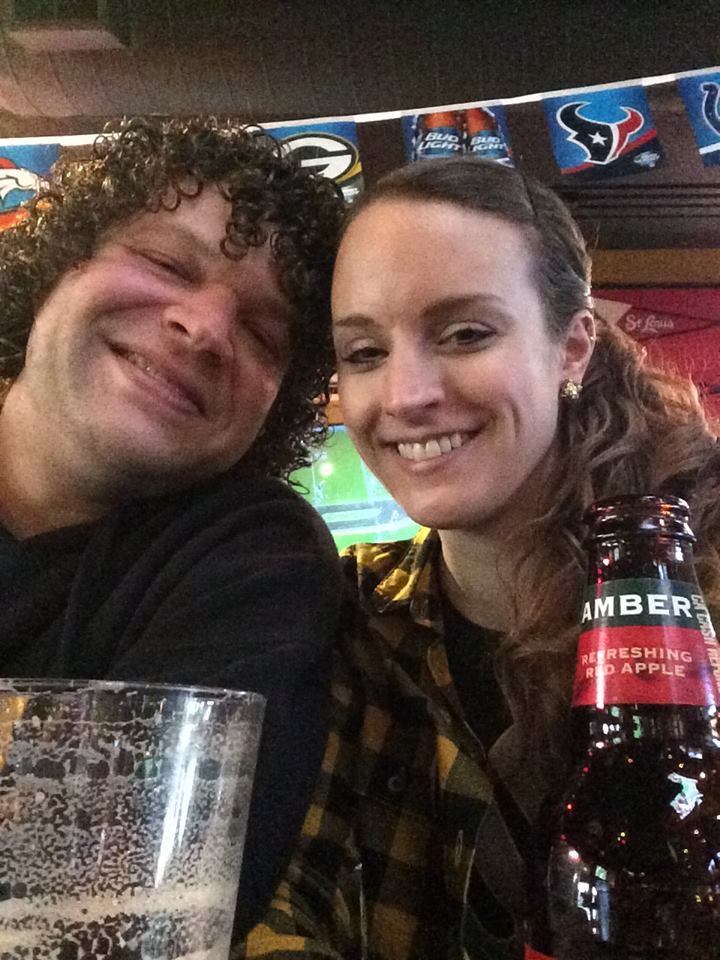 We spent Saturday afternoon at an area bar day-drinking and watching the Iowa game.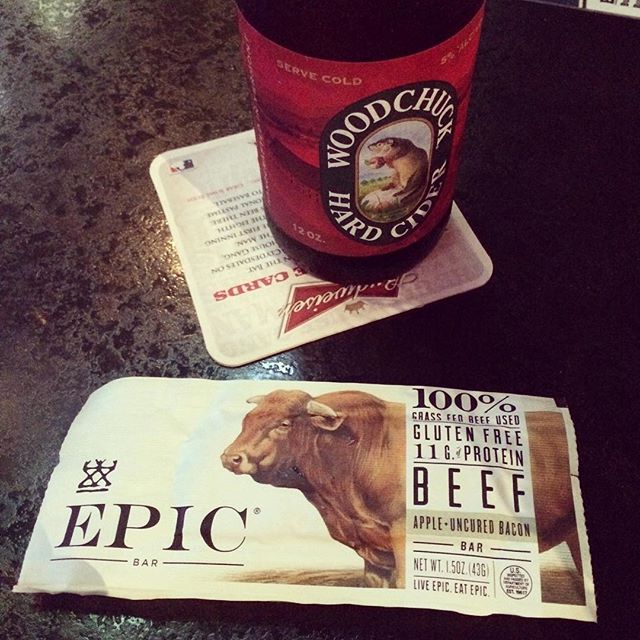 As you may have seen on Instagram, I came prepared!  I enjoyed several ciders (even though I really wanted beer) and snacked on an EPIC bar.  The first time I ate one of these I was not a fan, but I really loved the grass-fed beef, apple, and bacon flavor.  Plus, the ingredients were on point.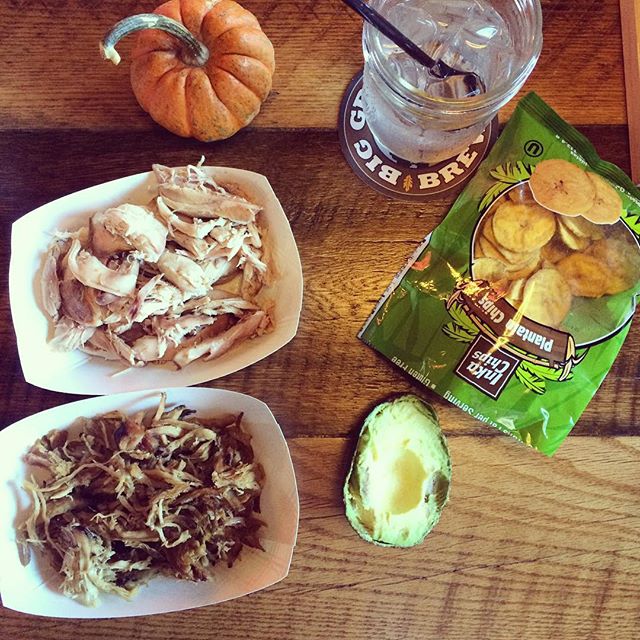 Jeremy and I also enjoyed a super delicious lunch together at Mosley's Barbecue and Provisions on Sunday.  I contacted them ahead of time to ask about ingredients, and found that the in-house smoked meat was something I could eat.  I ordered the pulled pork and chicken.  I also brought along my own sides of plantain chips and half of an avocado.  The pulled pork was my favorite, and I am already excited to go back!  It was super refreshing to eat out at a restaurant and not order a burger.
And now that we are on the topic of food (go figure), let's talk about my groceries and meal plan for the week.
Whenever I have a visitor coming or decide to go back home, I always try to get my grocery shopping done on Friday night.  I have found that Friday evenings are usually a pretty good time since most people have more exciting things to be doing than perusing the aisles at the grocery store.  Yes, I just insinuated that I am "not exciting."  And if grocery shopping on a Friday night did not convince you of that, I will take it one step further.  Lately, I have been going to bed even earlier on Friday nights than I do during the work week.  Apparently by that point the work week has caught up with me and I am exhausted.  Either that, or grocery shopping is quite tiring.
So this past Friday night, I did my thing.  I went shopping after work, made dinner, cleaned my apartment, and was in bed before 10:00.  I'd say we can officially refer to that as successful "adulting."  And since it has been forever since I last shared my grocery haul and meal plan for the week, I figured it was about darn time I changed that.
What's in My Grocery Bags #11
(Sorry, no prices today because I forgot to save my receipts!)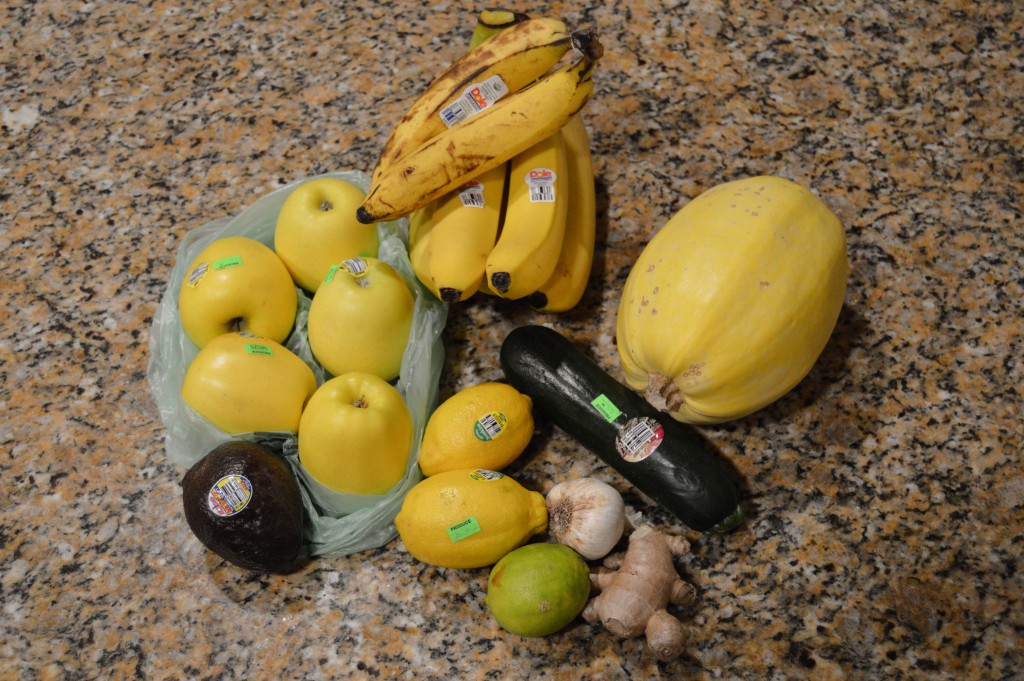 organic golden delicious apples| avocado| bananas| organic lemons| organic lime| garlic| ginger| organic zucchini| spaghetti squash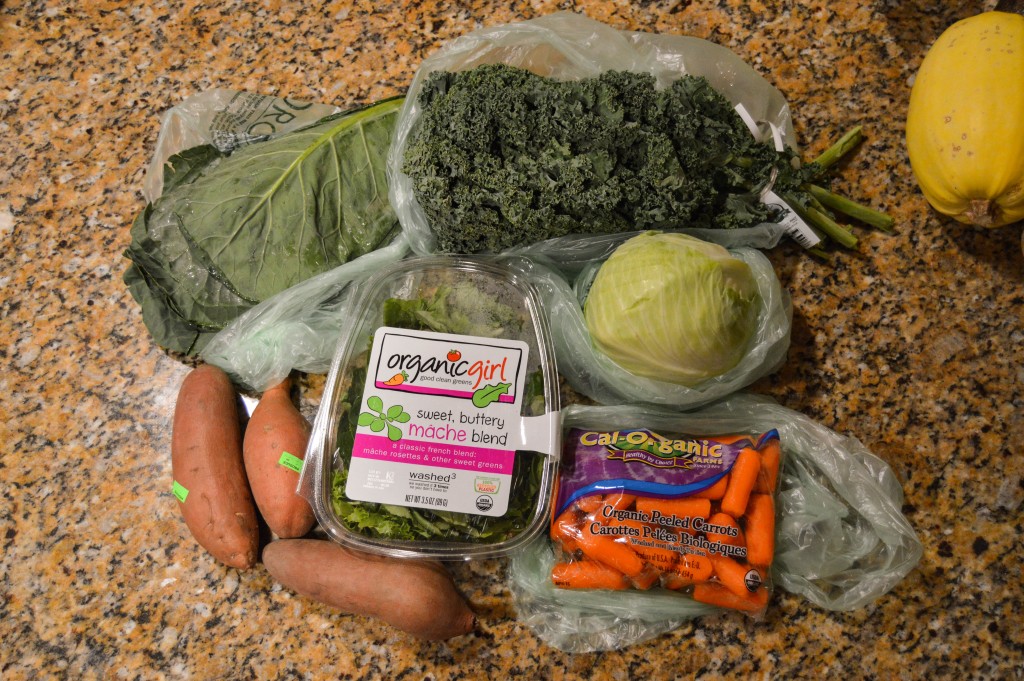 organic collard greens| organic yams| organic kale| organic salad mix| organic green cabbage| organic baby carrots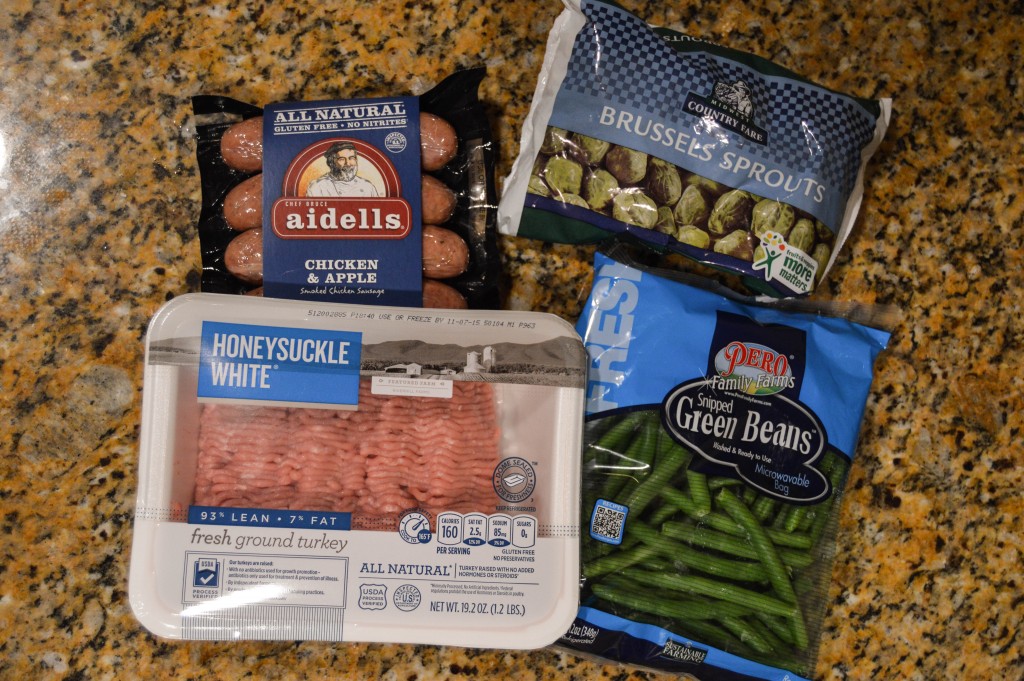 my favorite chicken and apple sausages| ground turkey| frozen brussels sprouts| fresh green beans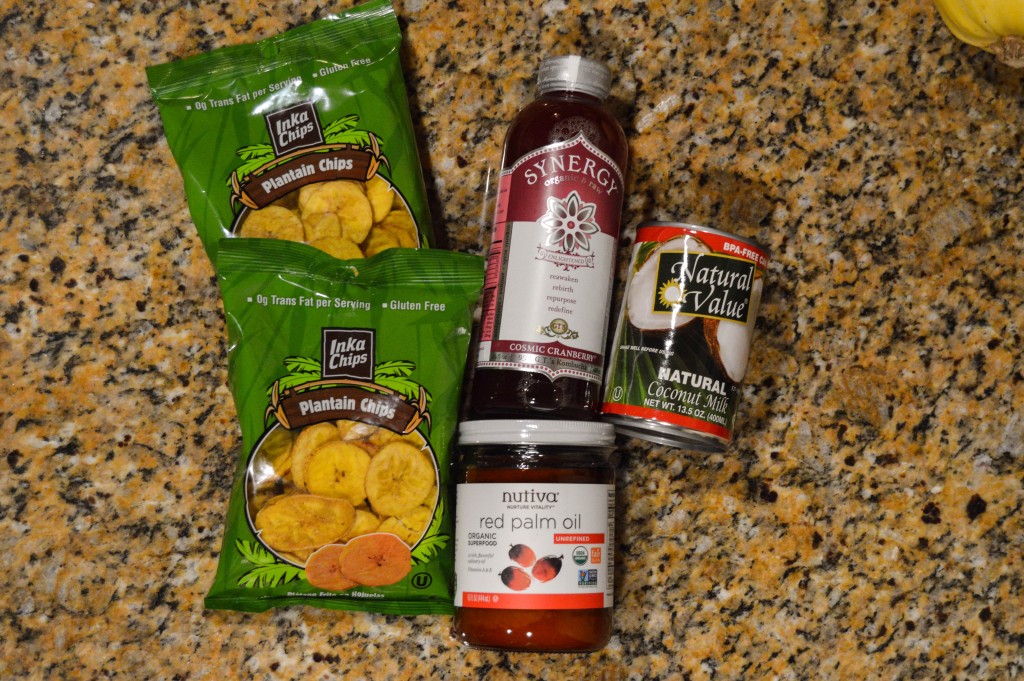 my favorite plantain chips| Cosmic Cranberry kombucha| organic red palm oil| coconut milk (with no added fillers!)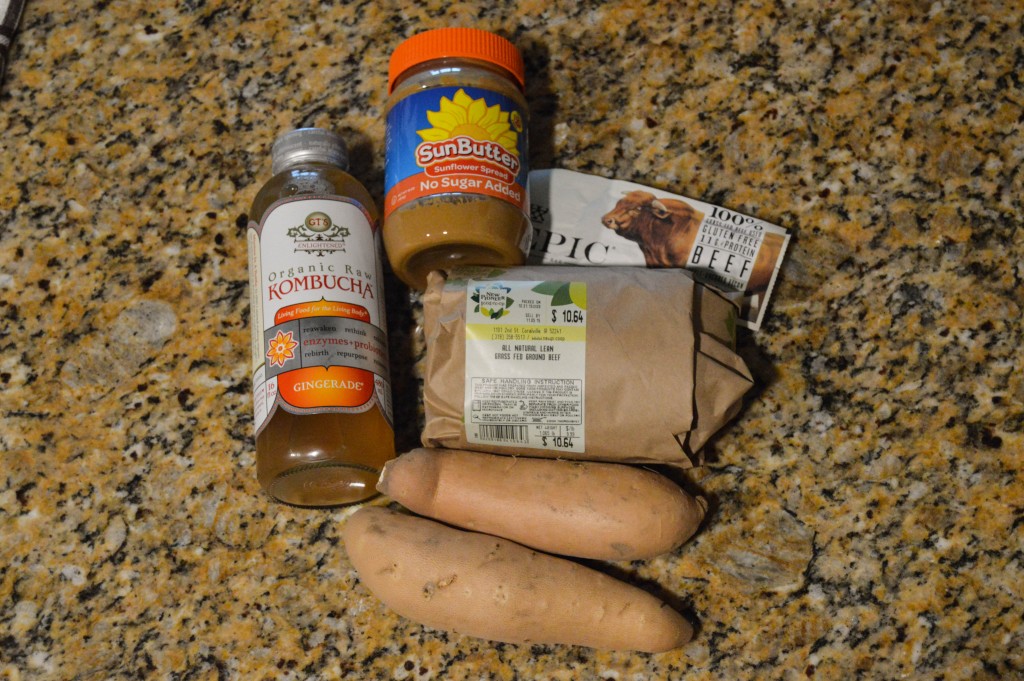 Gingerade kombucha| no-sugar-added Sun Butter| EPIC bar| grass-fed ground beef| white sweet potatoes
Weekly Meal Plan: November 2-6
Dinners I am making this week (which will also serve as leftovers for lunches) include:
A modified version of this Light Nicoise Salad that I have been loving lately
Chicken and apple sausages + roasted brussels sprouts + carrots
One of my most favorite meatball recipes + sautéed collard greens and kale
A super simple tuna salad + baby carrots + fruit
Somewhat of an experiment combining spaghetti squash, ground turkey, sweet potatoes, and veggies (I'm sure you'll catch it on Instagram)
I'll also be eating my chocolate banana coconut chia pudding topped with banana slices and sunflower seed better for breakfasts throughout the week.
It feels good to have all of my groceries purchased and my meals planned out.  Now I just get to look forward to eating it all!
A Paleo grocery haul and meal plan! #glutenfree #mealplan #Paleo
Click To Tweet
What is on your meal plan for the week?