The perfect Homemade Nightshade-Free Taco Seasoning for all of your Mexican-inspired dreams.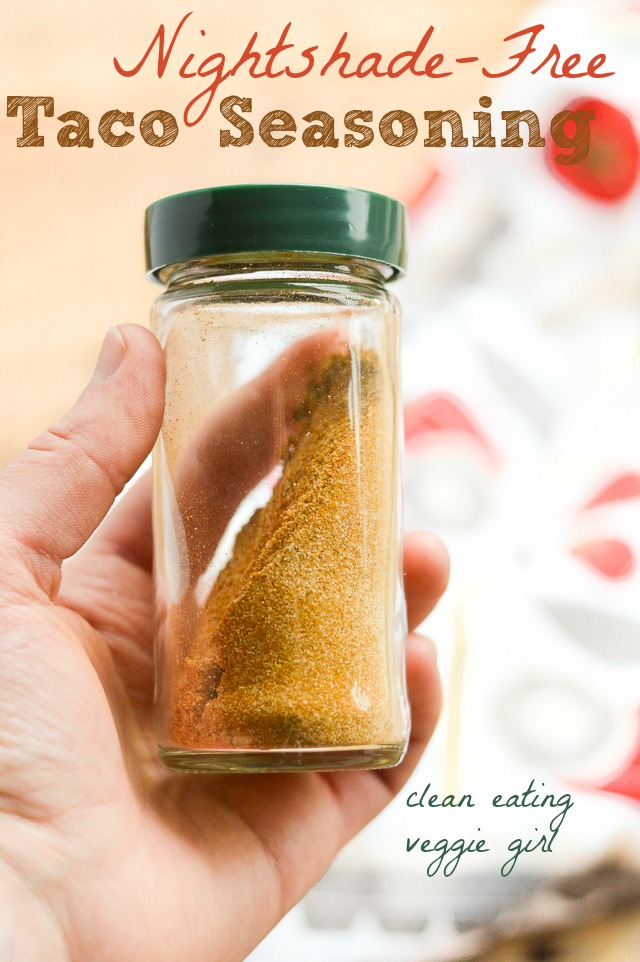 Happy Wednesday Thursday (yay!).  With this whole three-day weekend thing, my days have been completely messed up.  I'm definitely not complaining though.  Being one day closer to Friday means we are just a wee bit away from the weekend.  I don't have anything super fun planned, unless you count cleaning, unpacking, and house projects, but I'm hoping to squeeze in a bit of relaxing along the way.  I feel like lately I have been on the go-go-go, and I know I need some stress relief in my life for both my sanity and my health.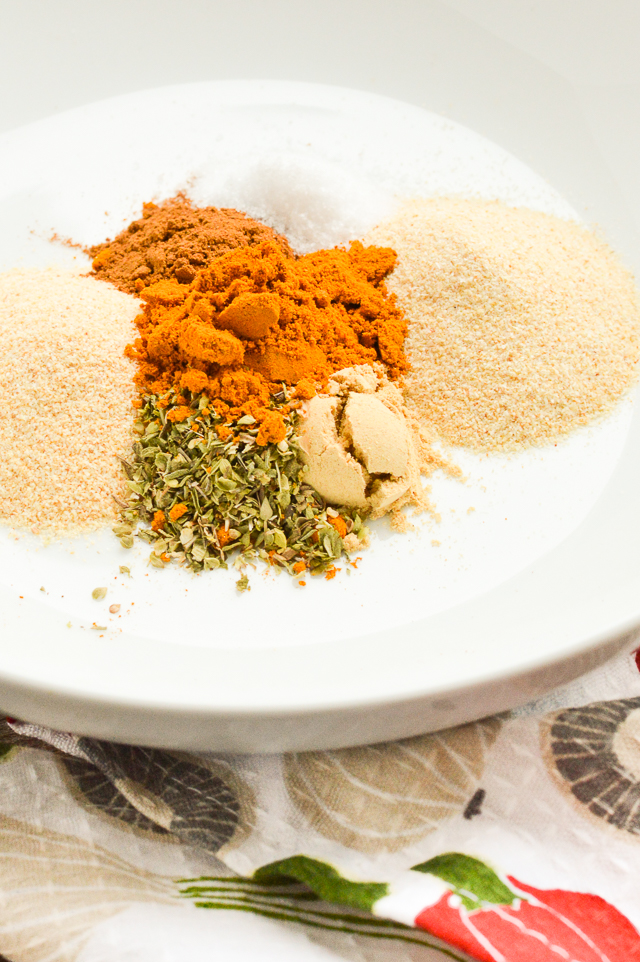 Since my days never feel long enough and I'm still recovering from mono, I have been trying to keep my meals as simple as possible.  For me, that often means anything with Mexican flavors.  I don't know what it is about nachos and tacos, but they require the least amount of work while hooking you up with the biggest amount of deliciousness.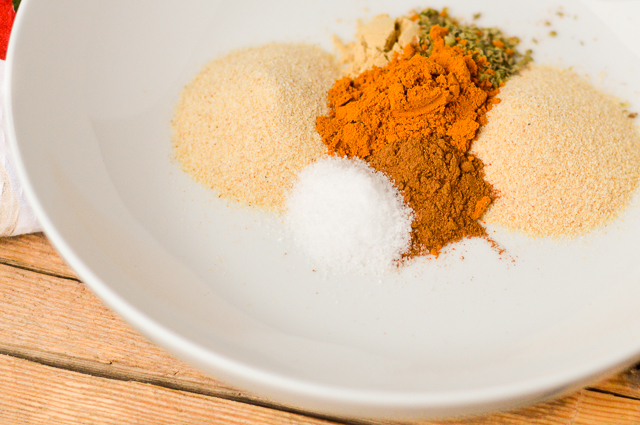 I'm pretty sure my go-to taco seasoning is partially to thank for that.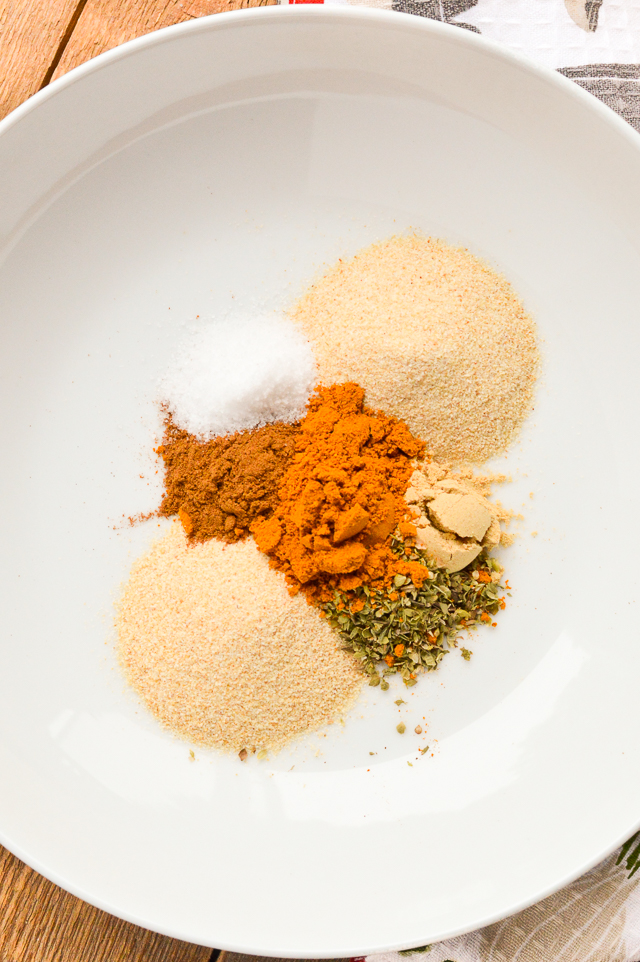 You can very easily figure out exactly how I like giving Mexican food a spicy flare when I don't want nightshades to be in the picture.  Just look at every single nacho and taco-ish recipe I have shared over the past year.  Or, I could be super nice and share the bulk recipe so that you can bottle it up yourself and use it at a moments notice <– which is exactly what I did this past weekend!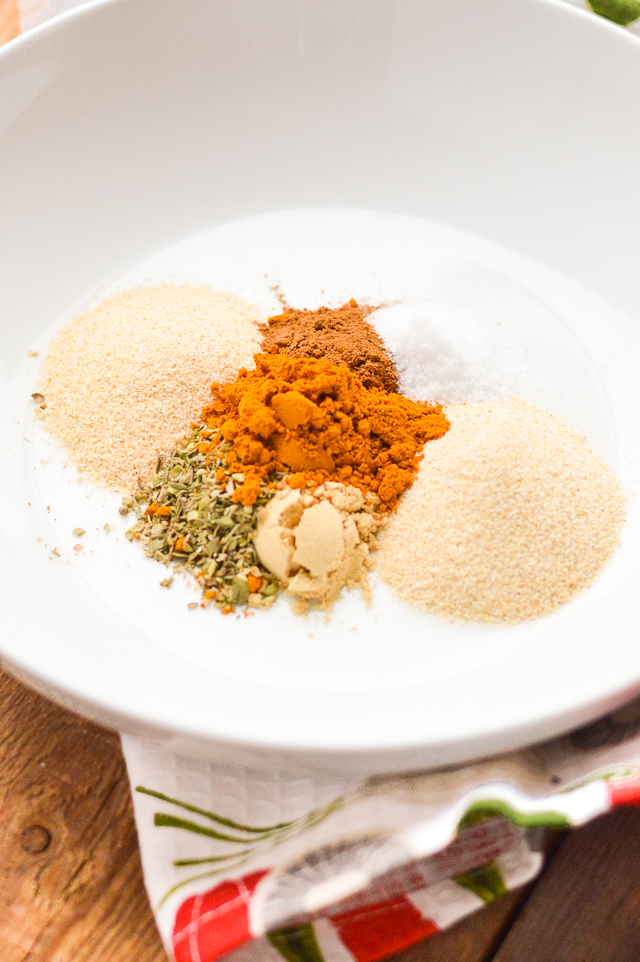 Yeah, let's do that.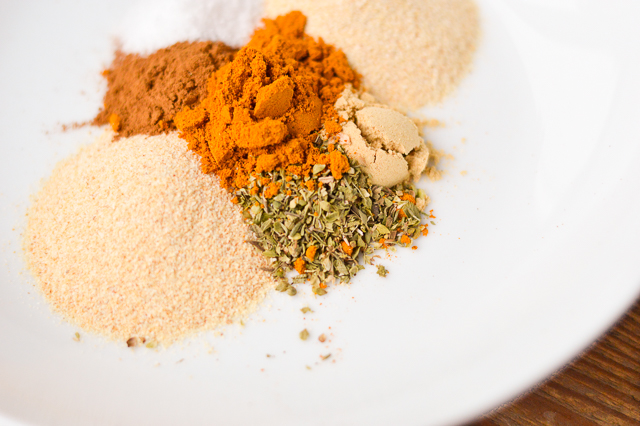 Taco seasoning with zero tomato or pepper products for the win!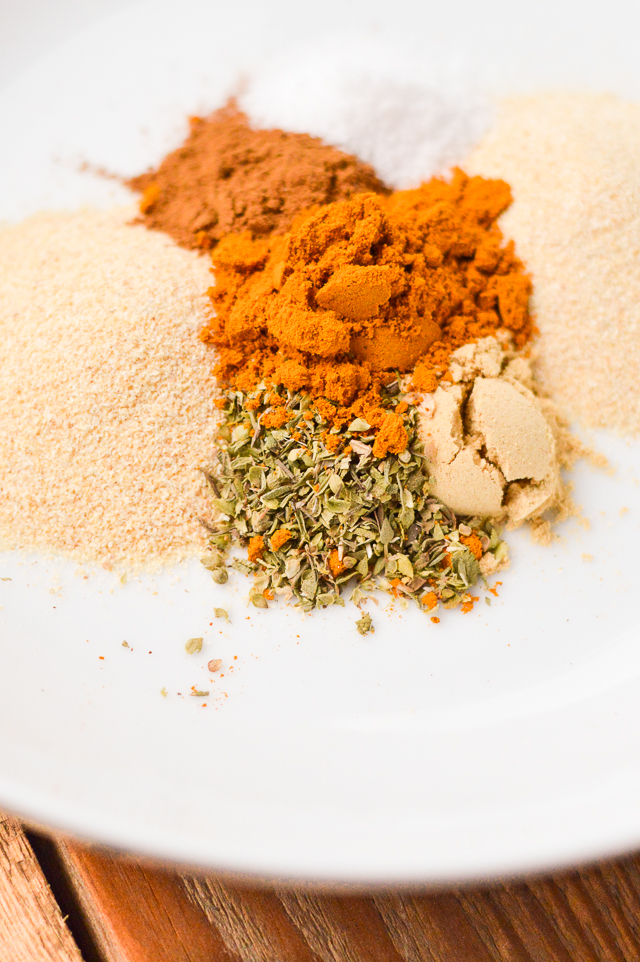 Homemade Nightshade-Free Taco Seasoning
AIP Paleo, Gluten-Free, Grain-Free, Dairy-Free, Vegan, Vegetarian, Soy-Free
Makes approximately 1/2 cup of seasoning
Ingredients
2 TB of garlic powder
2 TB of onion powder
2 TB of ground turmeric
1 tsp of ground ginger
1 tsp of ground cinnamon
1 tsp of dried oregano
1 tsp of fine sea salt (can omit for salt-free version)
Directions
1. Combine all seasonings in a glass container and secure tightly with a lid.  Shake well until combined.
2. Use in your favorite Mexican-inspired dishes.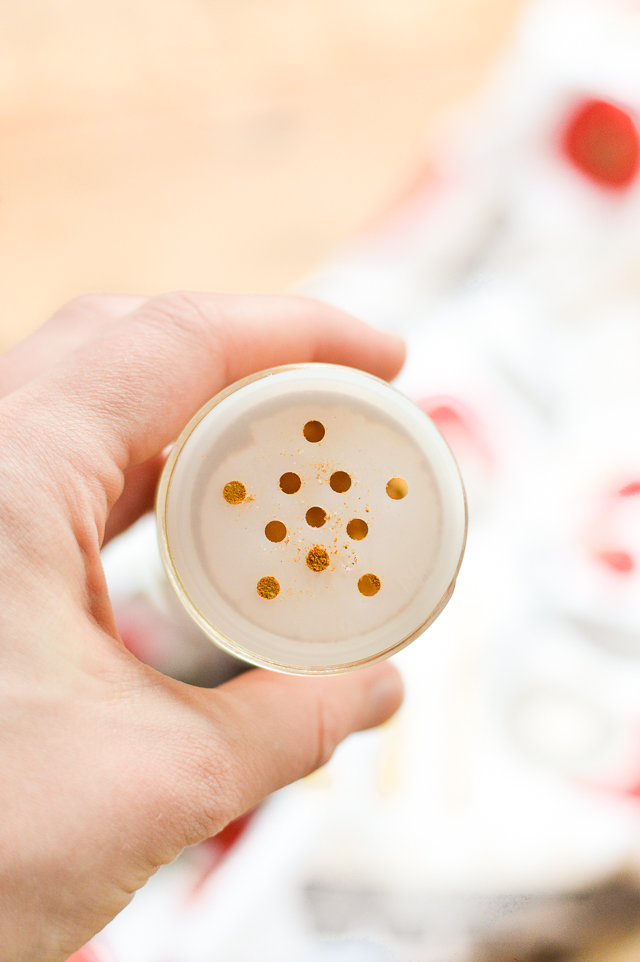 I like to store the seasoning in a container that has a shaker fitment attached.  This makes quick and easy seasoning a complete sinch.
How to make Homemade Nightshade-Free Taco Seasoning! #Paleo #totesAIP
Click To Tweet