Because we are long overdue for a Meals and Snacks Lately post!
And because I know I am not the only crazy who loves stalking others' food habits, hence my extreme love of Instagram.
Here's what I've been munchin' on lately, all via my iPhone and Insta!
Meals and Snacks Lately
Breakfasts
I am totally that weird person who eats tuna/salmon salad for breakfast.  But what can I say?  I was craving it!  I wrapped it in collards and paired it with roasted brussels sprouts and fresh watermelon.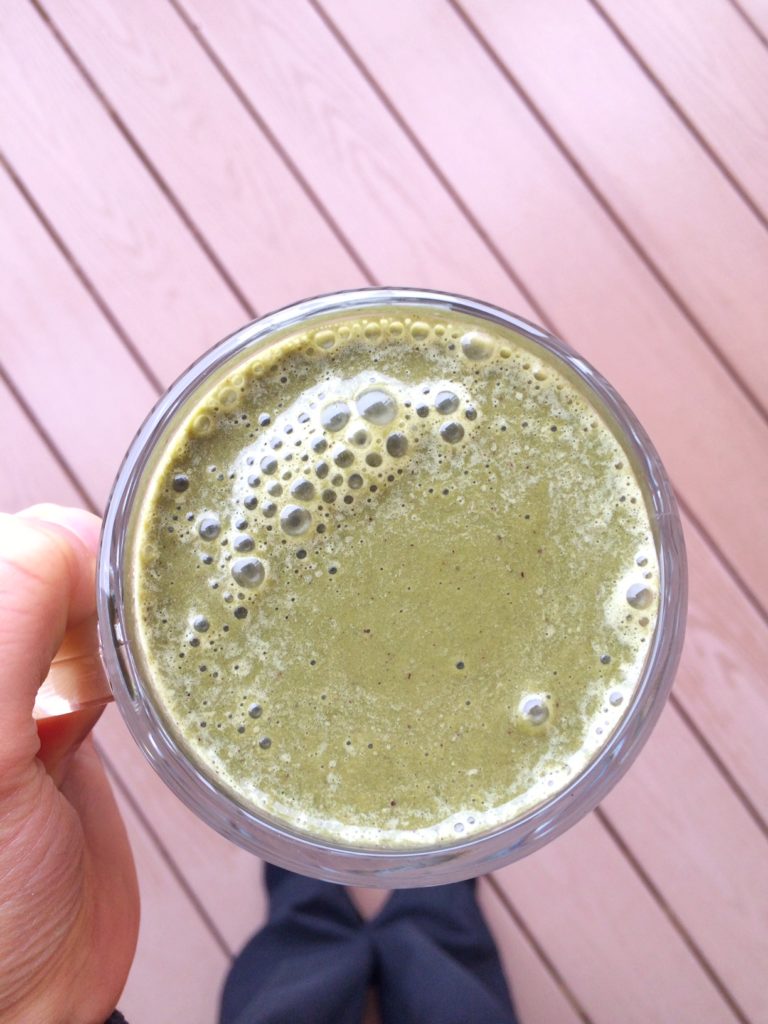 I have been trying to get green smoothies back into my life.  I'm still not entirely sure how my body feels about them, but we'll see how it goes.  This one had water, ice, frozen blueberries, frozen banana, frozen zucchini, frozen spinach, collagen peptides, vitamins D/K2 drops, carob powder, and peanut butter.  AKA: a healthy chocolate peanut butter milkshake.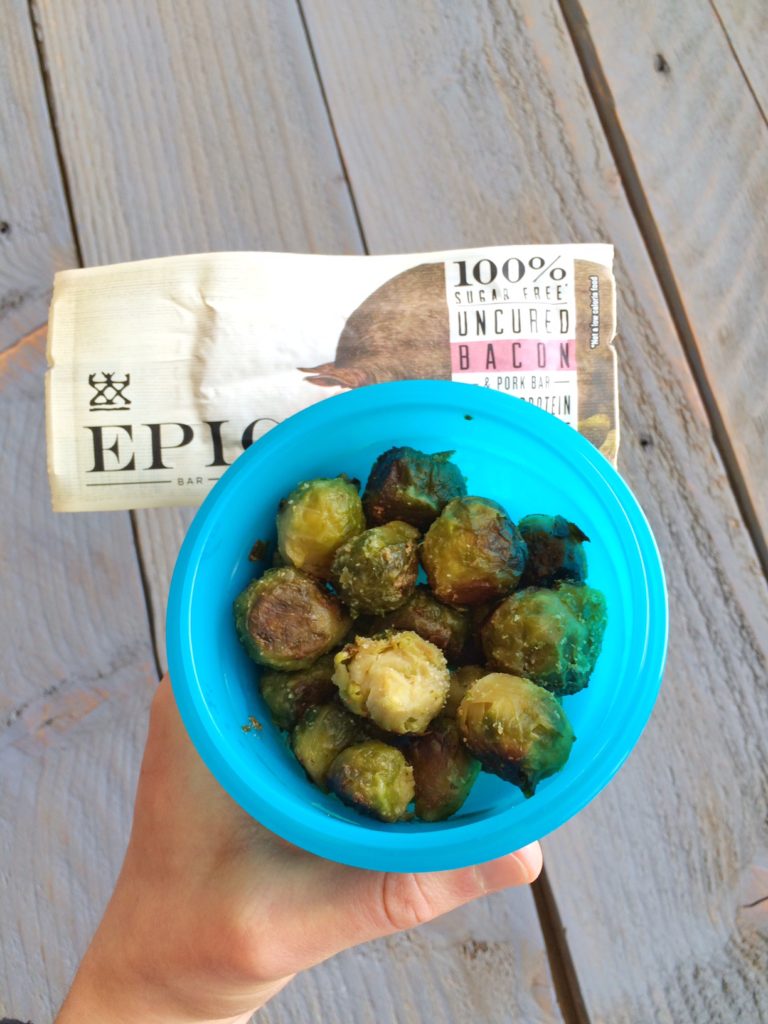 And since smoothies do not keep me full all morning, I have been pairing them with some form of protein and veggies.  On this day it was an uncured bacon Epic bar and more roasted brussels.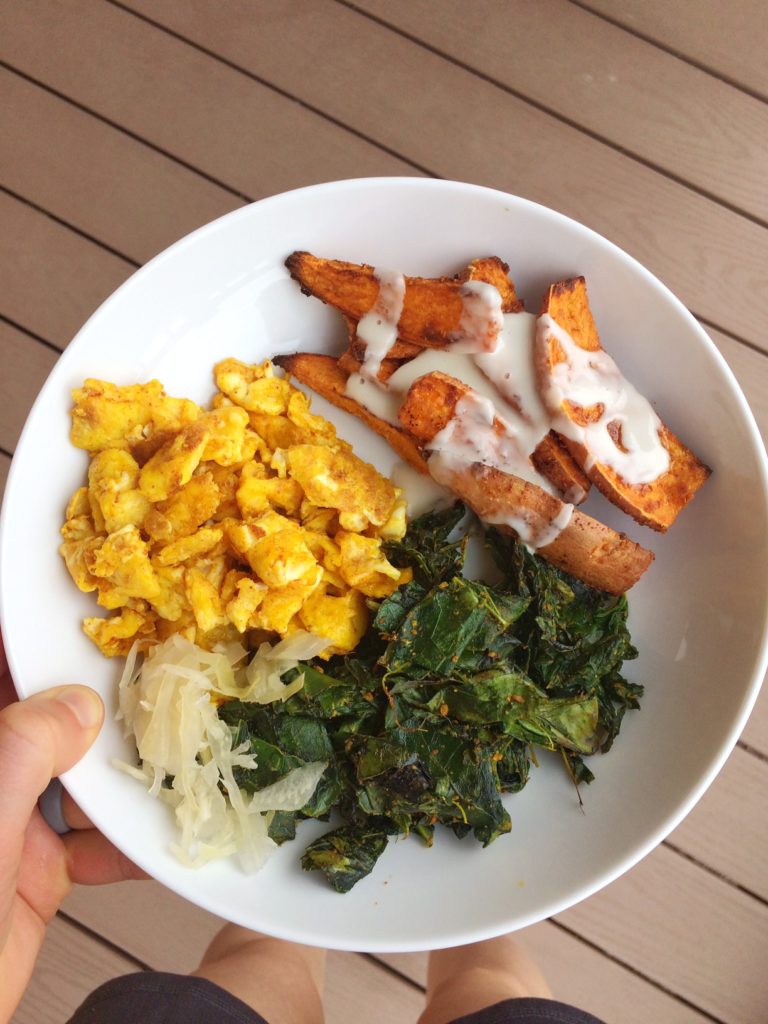 On Saturday I was majorly craving scrambled eggs.  I scrambled them in red palm oil to give them a bit of a buttery taste.  The eggs were paired with sauerkraut, greens, and sweet potato fries with coconut butter.
Lunches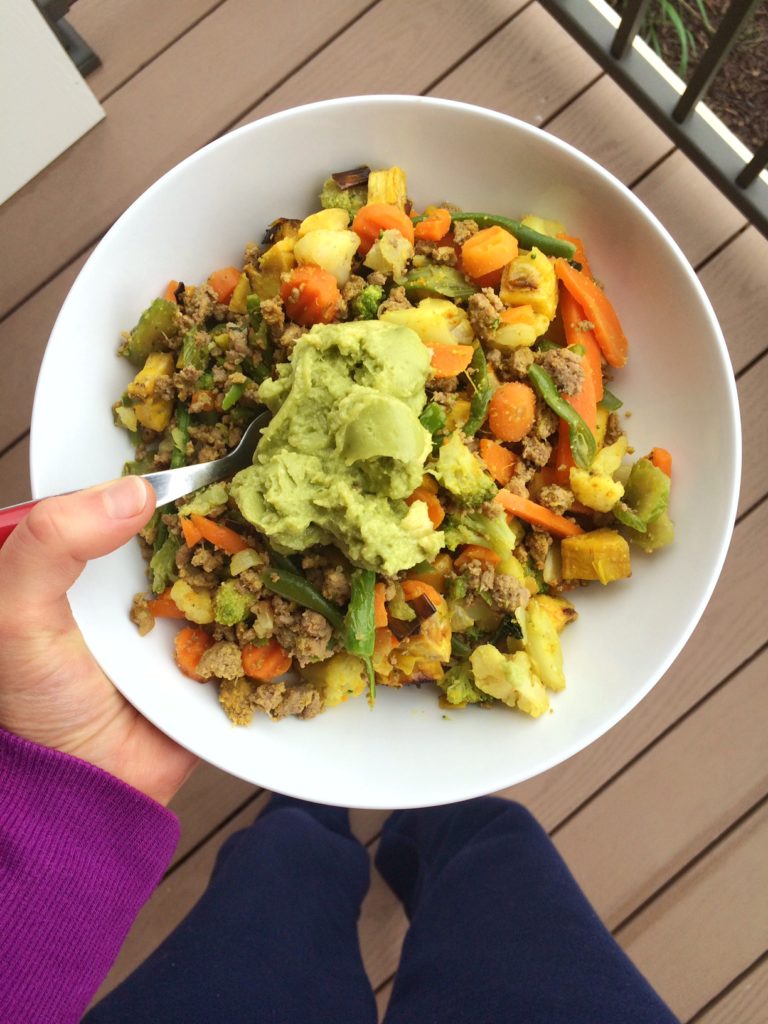 This is what I like to call a hodgepodge of veggies and meat with lots of guac on top.  I based it off of this recipe, and I loved the addition of fried plantains this time.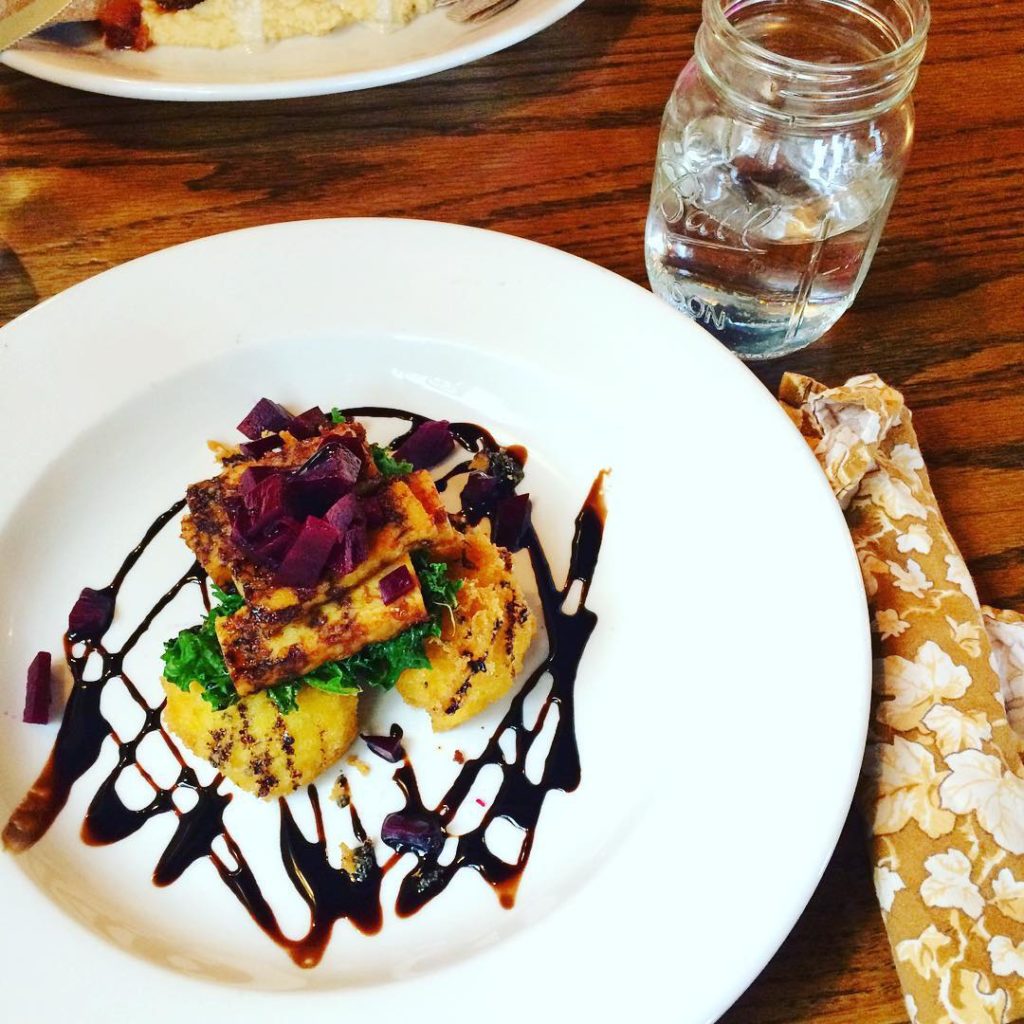 My mom and I had a girls' lunch at Trumpet Blossom Cafe a little while back.  The restaurant is vegan and very gluten-free-friendly.  This plate was made up of fried polenta cakes, greens, tempeh, and pickled beets.  It was delish!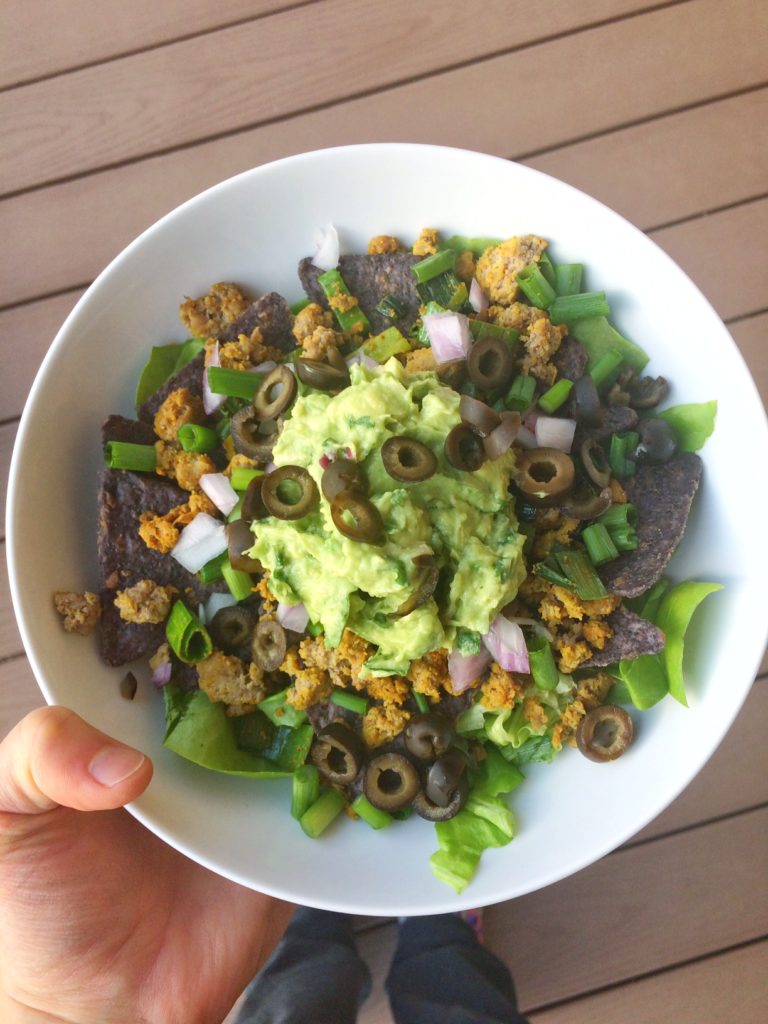 Jeremy and I are obsessed with nachos right now.  This bowl was piled high with butter lettuce, blue corn tortilla chips (trying out the corn), taco seasoned ground turkey, green and red onions, black olives, and tons of guacamole.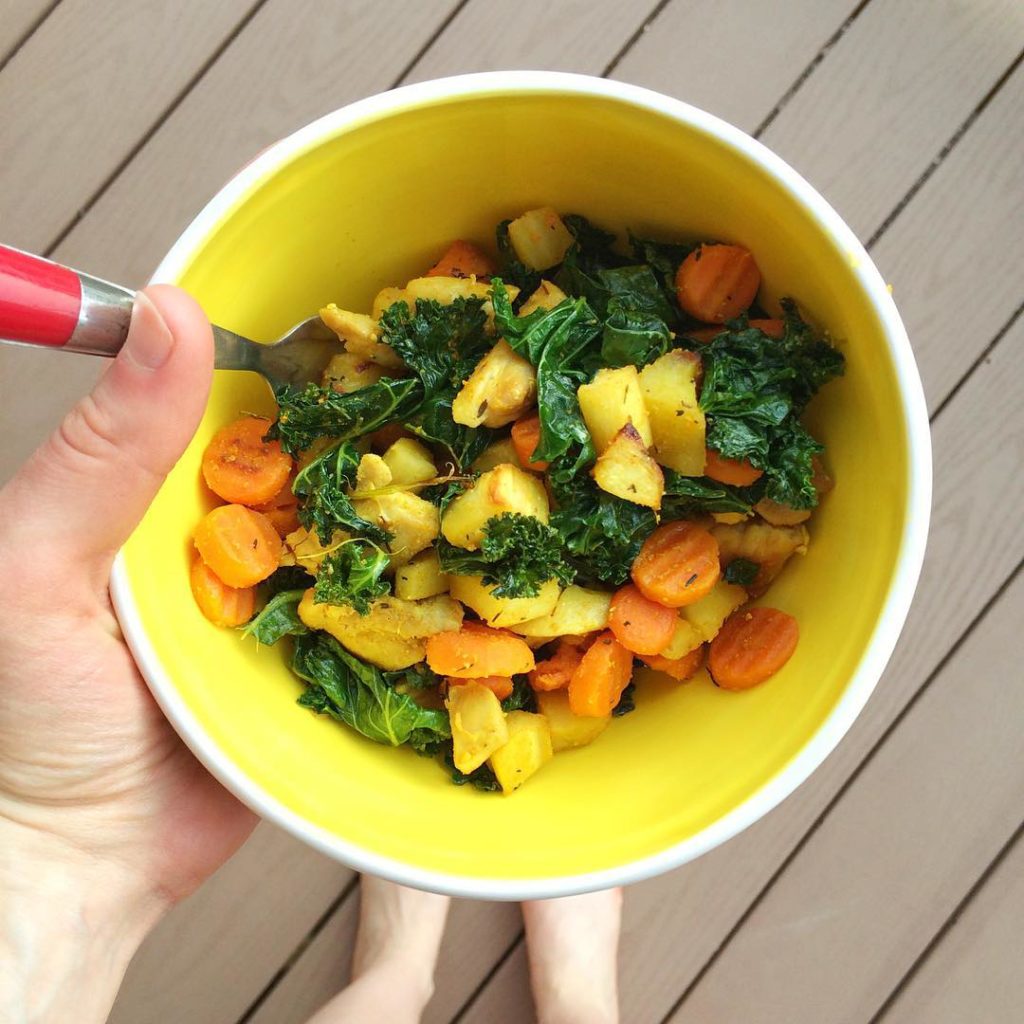 I absolutely adore my Epic bar hash, but decided to change it up a bit by subbing in pan-fried chicken thighs for the bacon bar.  This was good, but the original is still my favorite!
Who else has been loving the sunshine?  This past Friday I ate my lunch outside with a good book.  These leftovers were made up of AIP meatballs, roasted parsnips, and crispy collards and kale.
Dinners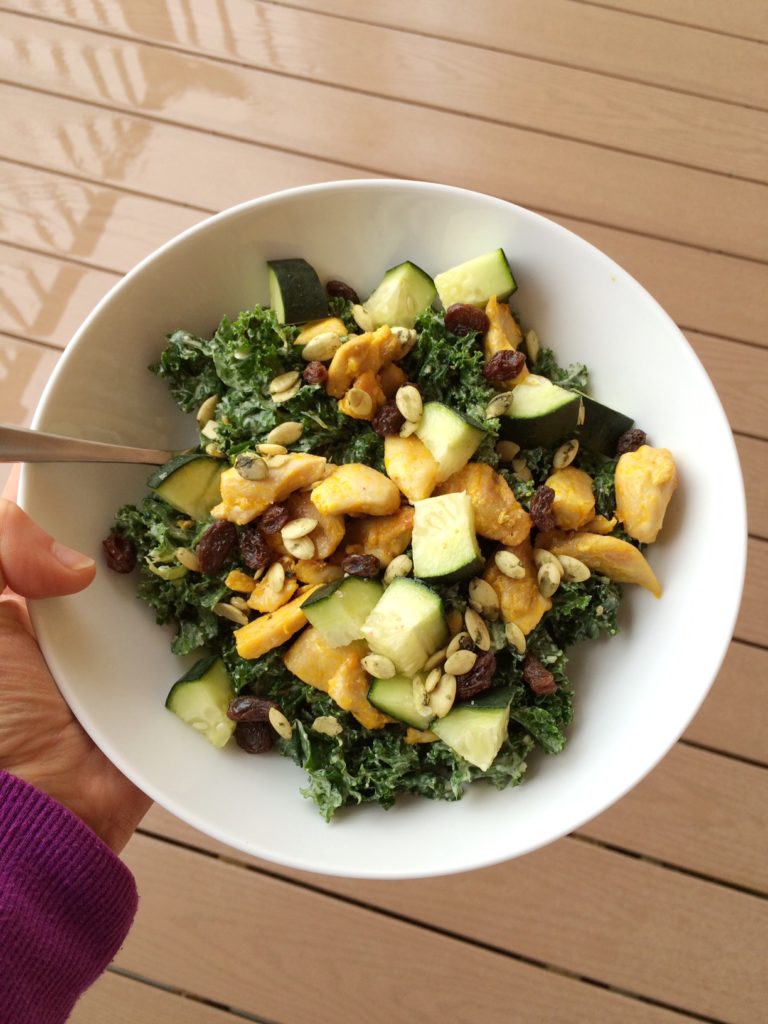 For some reason I was craving a kale salad (weird for me), so I went with it!  This meal consisted of kale massaged with the dressing from this salad.  I piled cucumbers, raisins, sprouted pumpkin seeds, and chicken thighs pan-fried in red palm oil on top.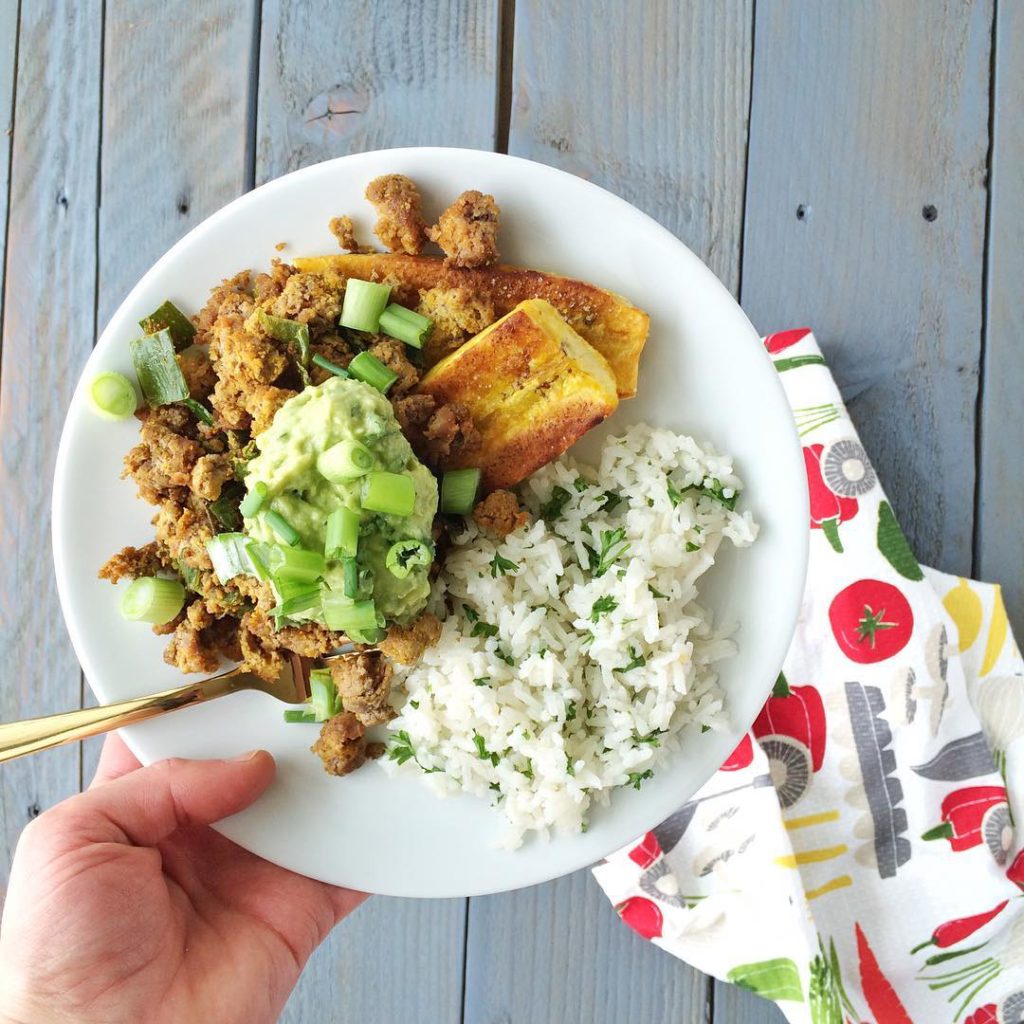 My taco topped fried plantains with cilantro lime white rice on repeat.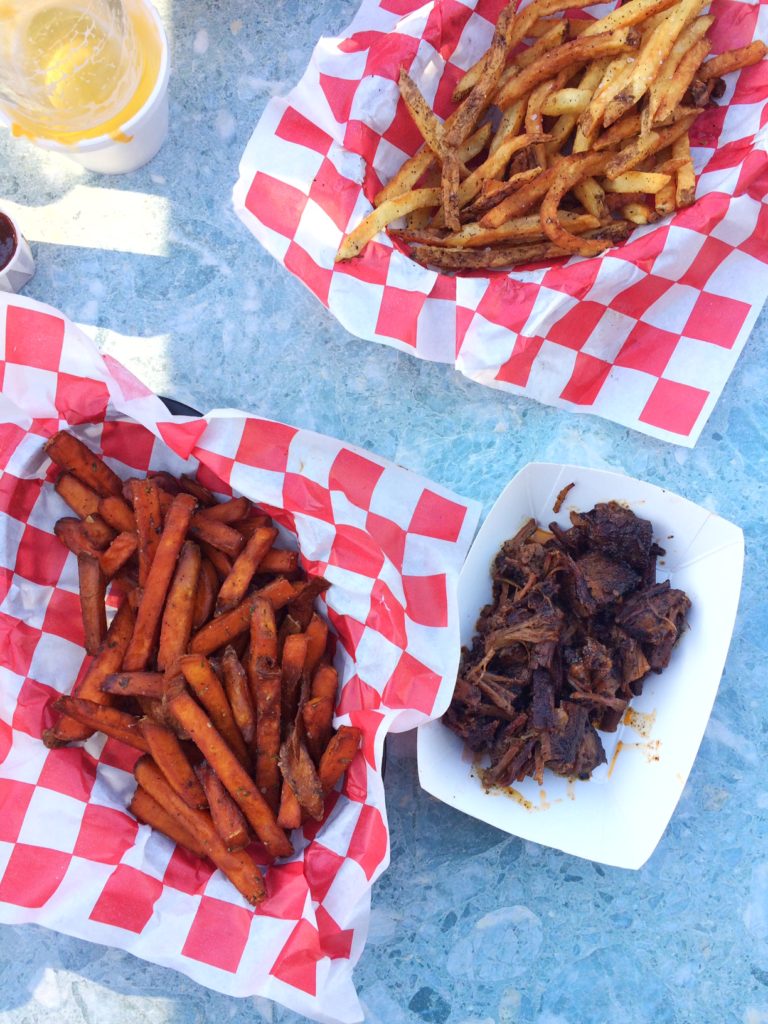 Jeremy and I tried out a new-to-us barbecue spot, Pop's Old and New BBQ, the other evening for date night.  All of their meat is gluten-free, which I loved!  I ordered the burnt ends sans bun and a side of herb and garlic sweet potato fries.  Those fries were on point.  Jeremy's regular salt and pepper fries were darn delicious, too!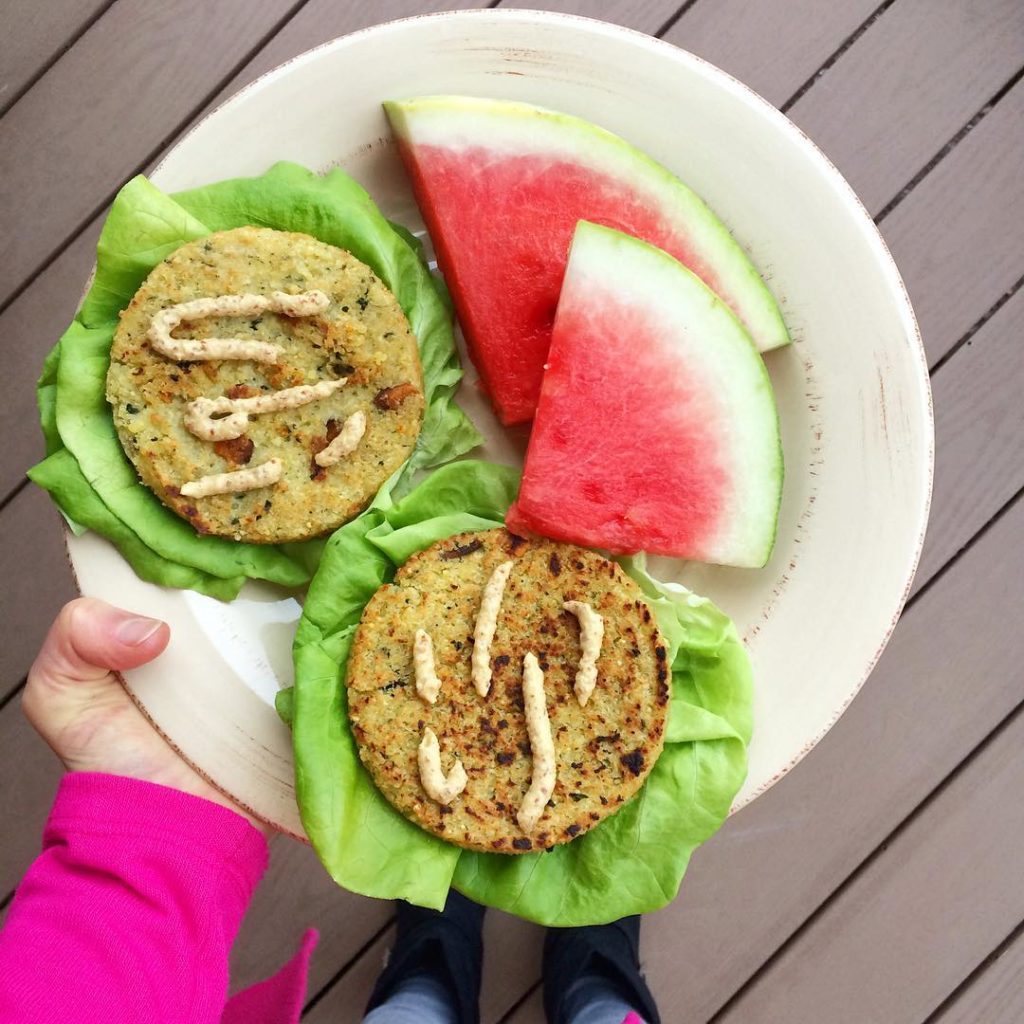 Veggie burgers from Hilary's when absolutely nothing else sounded good.  I ate them on butter lettuce with horseradish mustard and fresh watermelon on the side.
Snacks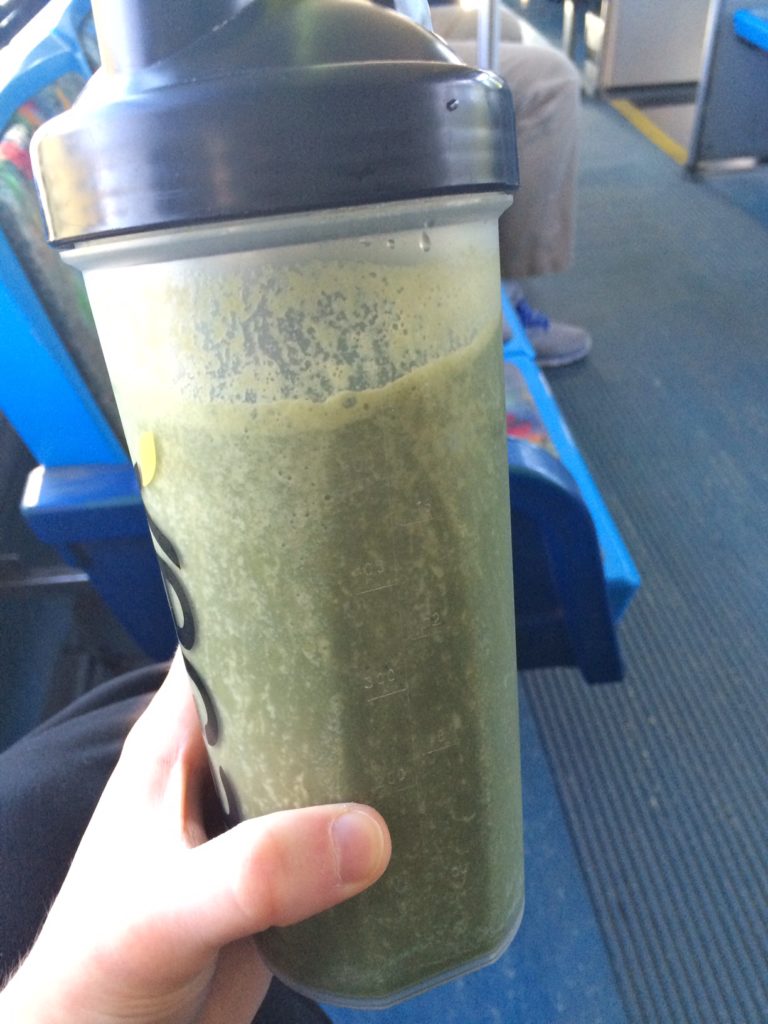 More smoothies!  I am not only drinking them as part #1 of my breakfast, but also for afternoon snacks on the weekends.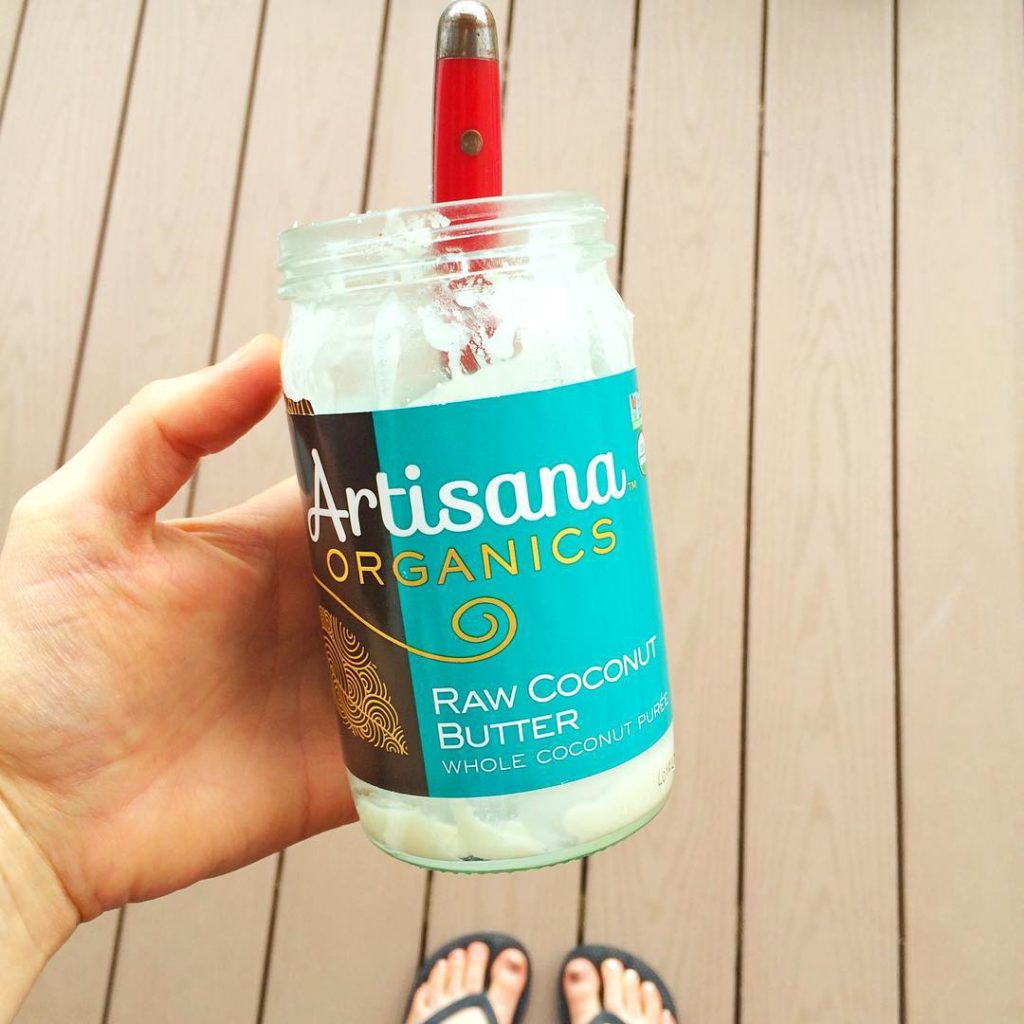 I cleaned out the bottom of an almost-empty jar of Artisana raw coconut butter.  I buy mine from Thrive Market for almost $4 cheaper than the normal price!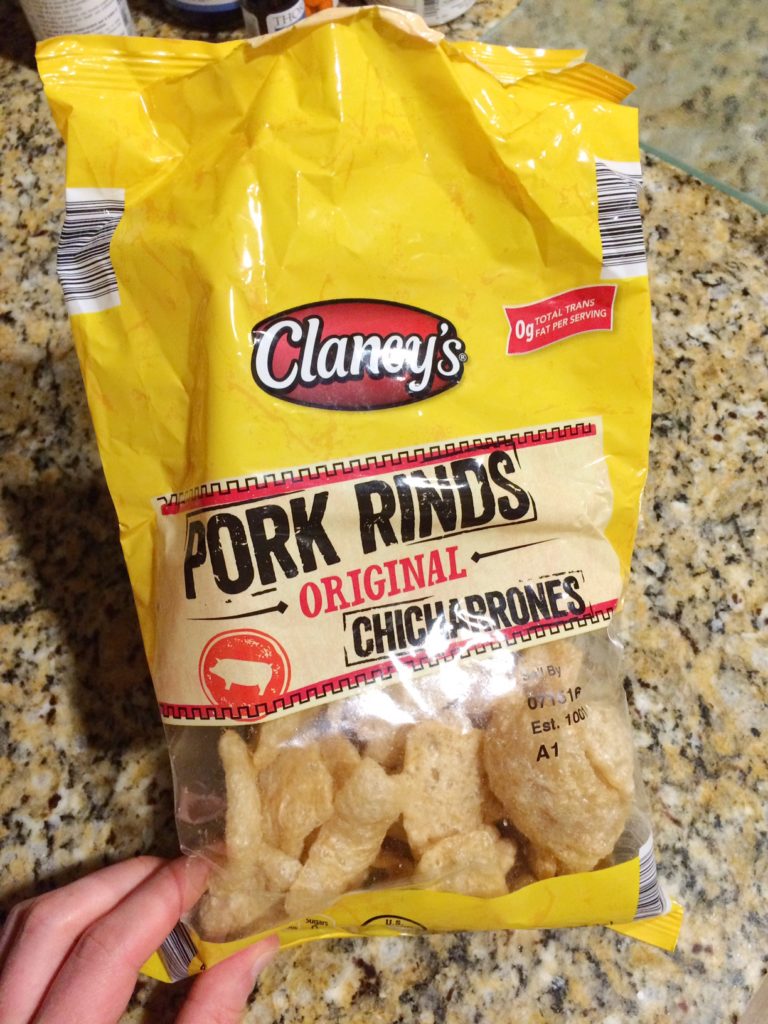 I have found a new crunchy treat to obsess over: pork rinds!  These are literally just pork skin and salt.  I know it sounds weird, but don't knock them until you try 'em.  P.S. I buy these bags from Aldi for only 99 cents!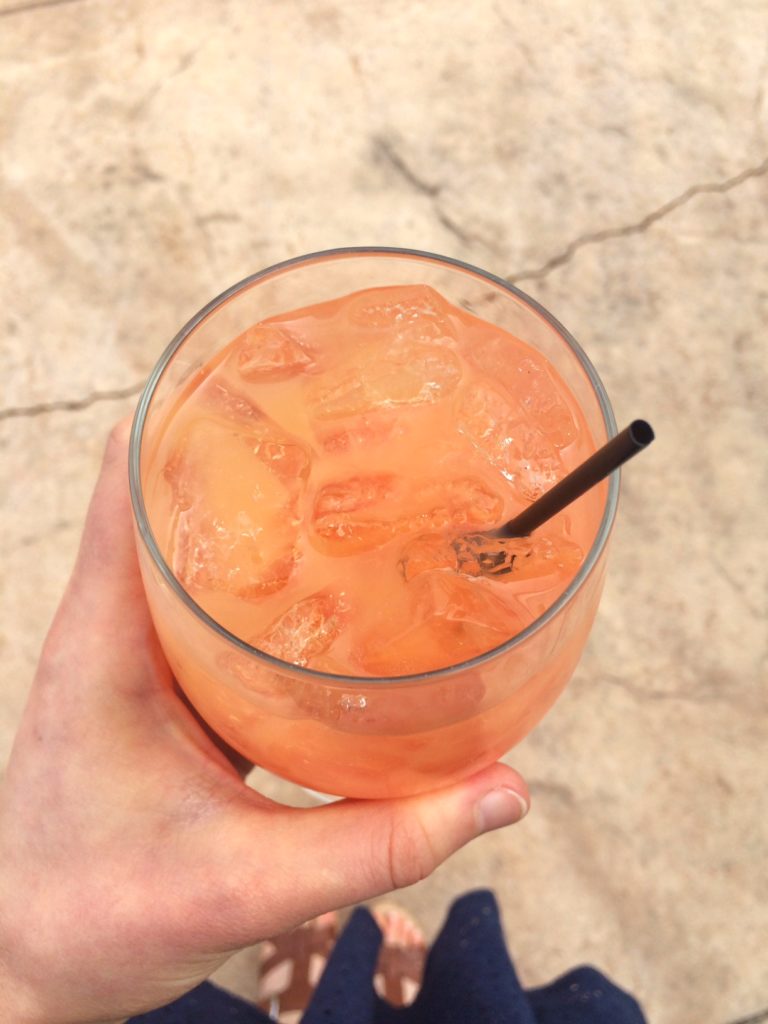 When there is an open bar cocktail hour at a wedding, you definitely order a tequila sunrise.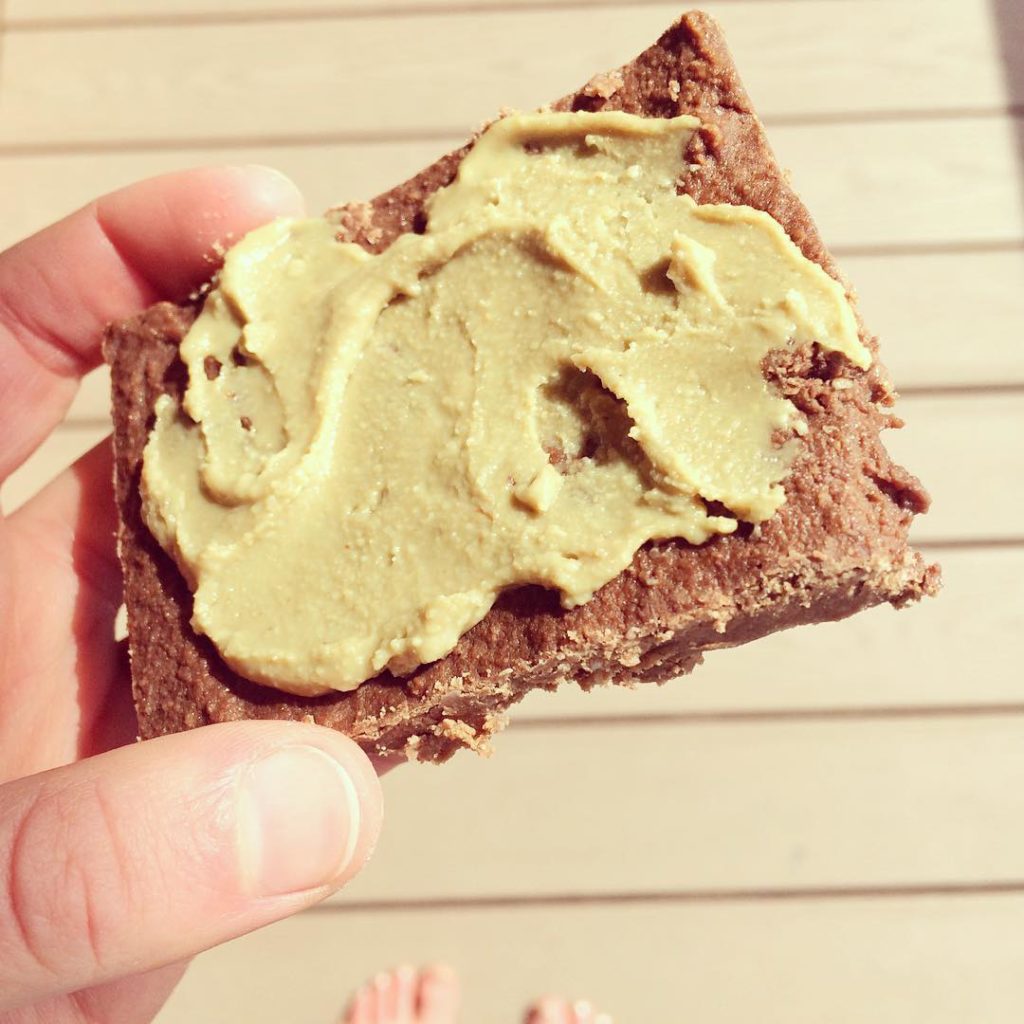 Let's end things with something sweet.  Last week I ate quite a few AIP Paleo brownies topped off with my favorite sunflower seed butter.  My brownie craving was officially smashed.
Meals and snacks lately from a whole foodie! #glutenfree #healthy
Click To Tweet
This post contains affiliate and referral links.  Thank you for supporting CEVG and enabling me to continue working towards better health!