Prepare yourself for Cinco de Mayo with this recipe for Copycat Chipotle Cilantro Lime White Rice!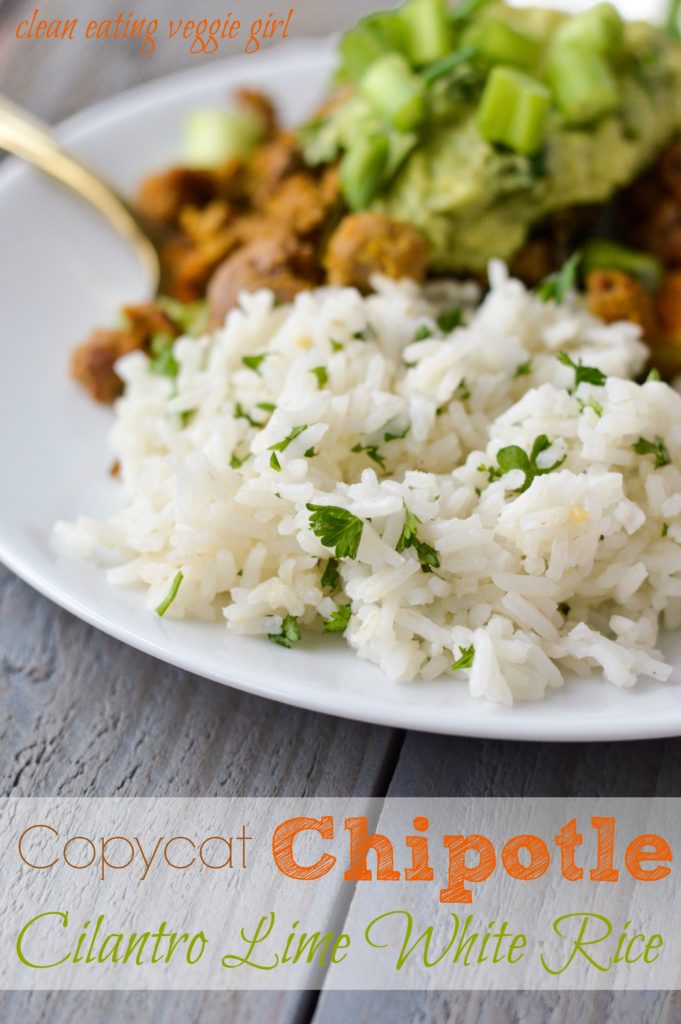 Well hello there, white rice.  Long time no see!  Like a seriously long time.
I have to be honest.  I really never thought I'd see the day when white rice would make an appearance on CEVG.  In fact, this is literally the first time (that I can remember) I have ever even mentioned eating white rice, let alone centering a whole recipe post around it.  And it is all because I was in a bit of a delusional land around what is and is not "healthy."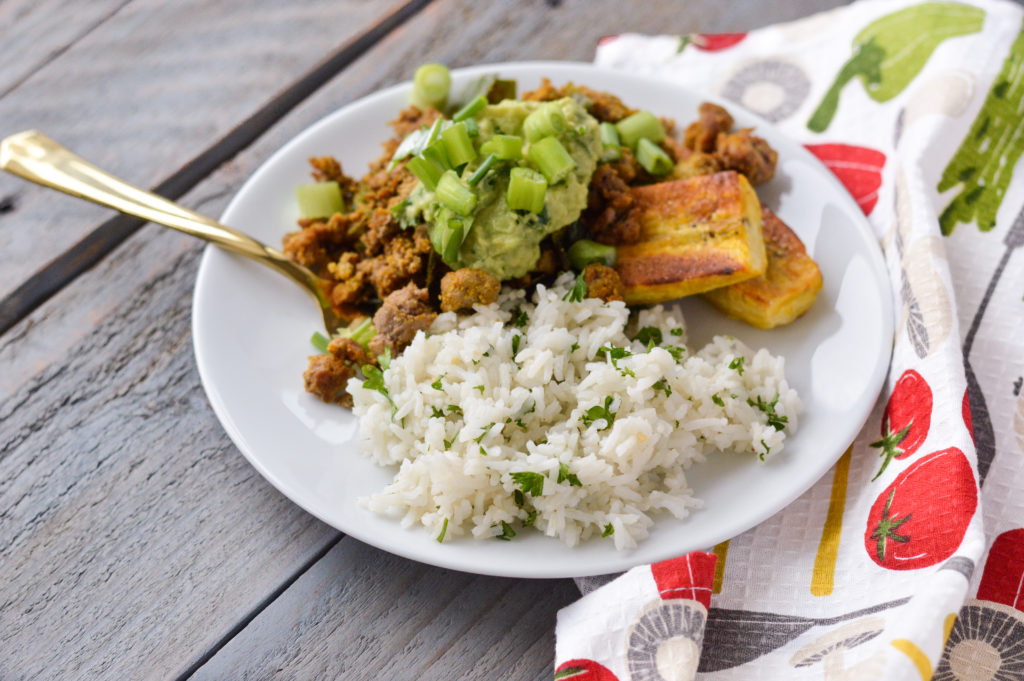 During the first few years of this blog, I had "brown rice is better, healthier, etc. than white rice" ingrained into my brain.  And can you blame me?  No.  Blame society.  Google which is healthier and I promise you will come up with about a million conflicting arguments.  But that's not what this post is about.  I am not here to tell you which type of rice is better or healthier.  I am here to tell you that on this very day, I legitimately DO NOT CARE which one is "better" or "healthier."  And that feels pretty darn good.
I felt like making and eating some white rice, so I did.  It was delicious.  I loved it.  I'm still here.  End of story.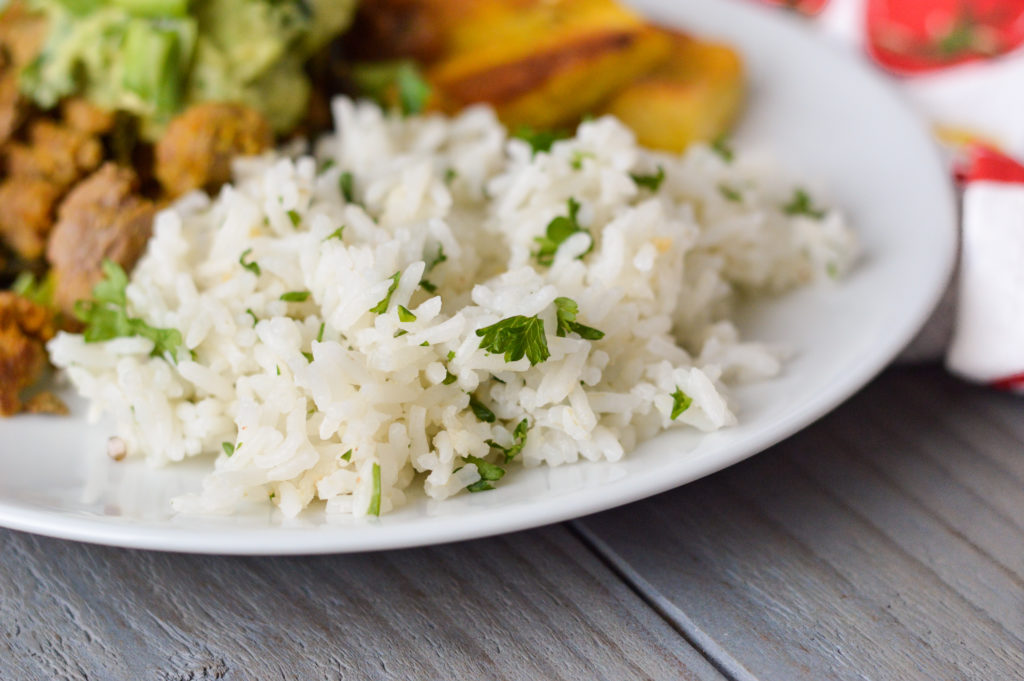 Oh, and for those of you who are wondering, "when did she start eating grains again?," you haven't missed any special announcements here on this little space.  But to quickly fill you in… Jeremy and I are honeymooning in less than three weeks, and I want to feel as though I can eat more than just burgers on our trip.  It is sure to be a once-in-a-lifetime experience, one that I want to enjoy.  And for me, that means trying as many different restaurants as possible.
I still haven't quite figured out what my eats will look like during that week, but I know I will at least be keeping things gluten-free and likely 99% dairy-free because my body just feels best without those two food groups.  Tomatoes and peppers likely won't show up much either, and I'll be taking 'er easy on the alcohol (hello acid reflux).  But other than that, I feel okay about eating some grains, nuts, soy, and legumes.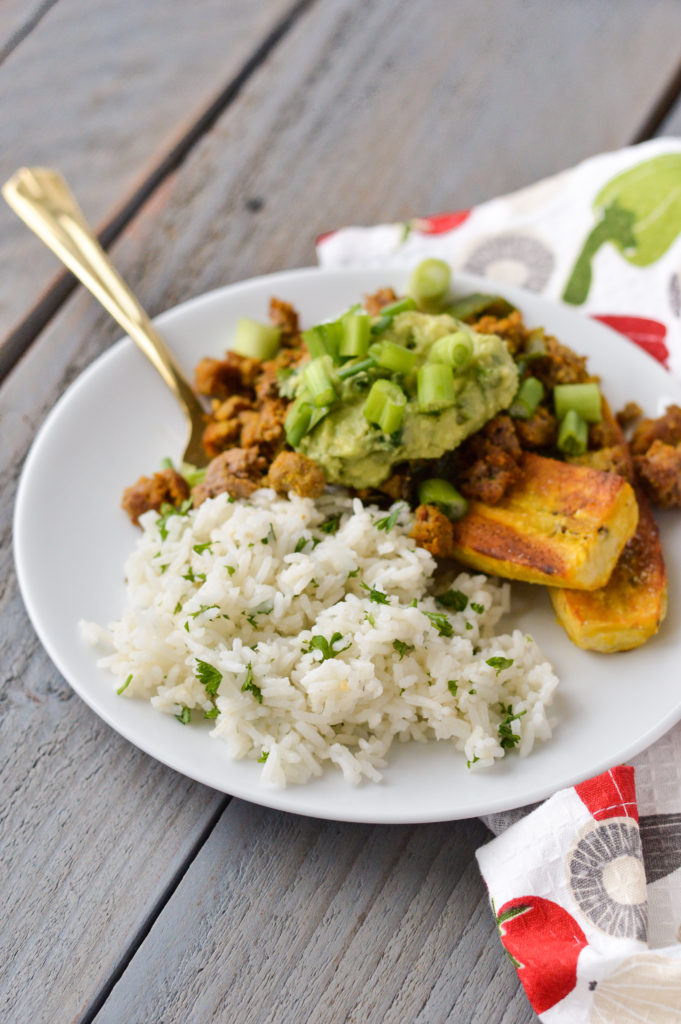 So in an attempt to not completely shock my system, I've been introducing a few of those things back into my life, with one being rice.  Can we also please talk about how glorious peanut butter tastes after not having eaten it in close to a year?  Unreal.
With these new introductions, I haven't noticed any differences in my symptoms as of yet, so I'm going to keep carrying on.
Now what better way could there be to introduce white rice back into my diet than with a copycat version of Chipotle's Cilantro Lime Rice?  It sounds like the perfect way to celebrate a Paleo-ish (emphasis on the "ish") lifestyle right now.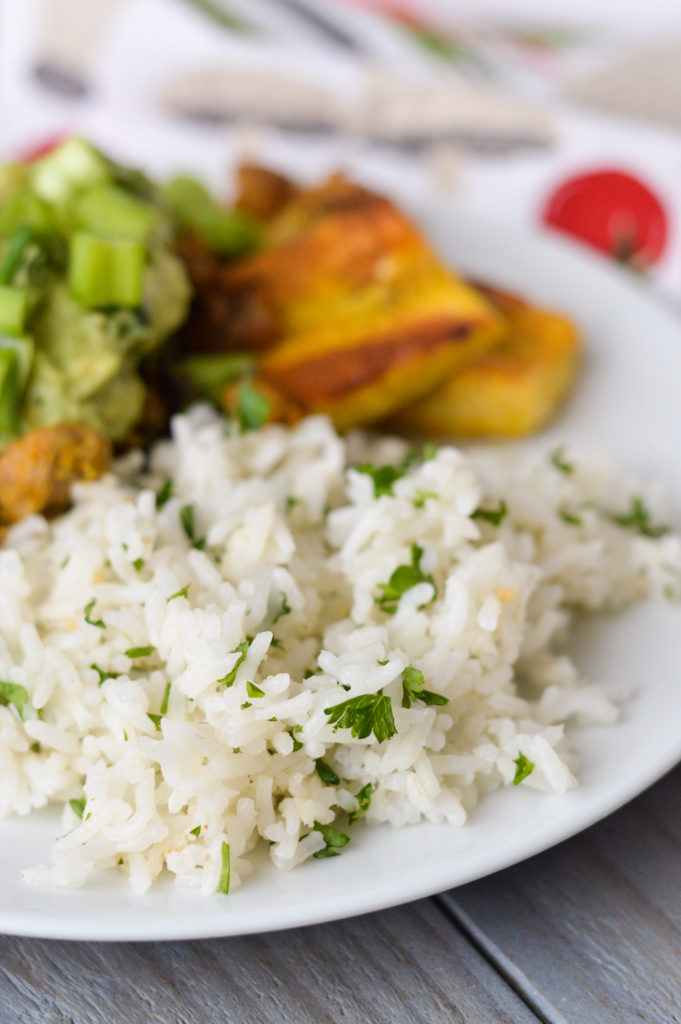 Copycat Chipotle Cilantro Lime White Rice
Gluten-Free, Dairy-Free, Nightshade-Free, Soy-Free, Vegetarian, Vegan
Serves 6 to 8
Ingredients
2 cups of organic long-grain white rice
3 cups of liquid (water, vegetable broth, or chicken broth all work)
1/3 cup of packed fresh cilantro, finely chopped
the juice of one large lime
1 tsp fine sea salt
2 tsp garlic powder
Directions
1. Cook rice in liquid of choice according to package directions.  I used a rice cooker, but boiling it on the stove works just fine.
2. Once the rice is cooked, fluff it with a fork.
3. Stir in the cilantro, lime juice, and seasonings.
4. Serve with your favorite Mexican-inspired dish, or make your own homemade Chipotle burrito bowls.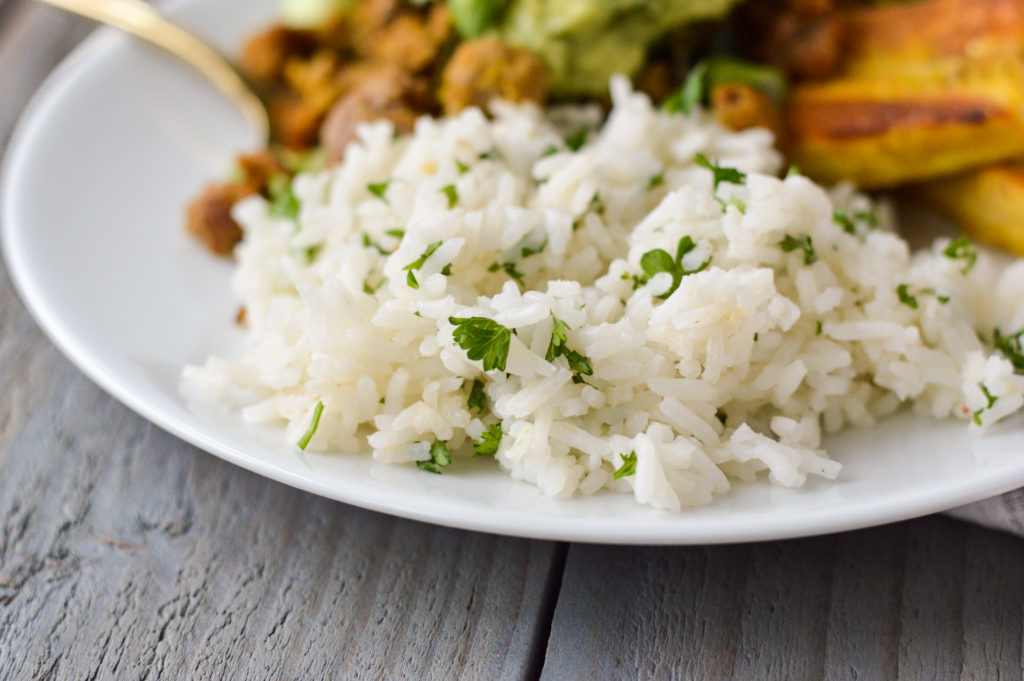 Stay tuned for the rest of what's on this plate on Thursday!
The perfect Copycat @Chipotle Cilantro Lime Rice! #glutenfree #vegan #cincodemayo
Click To Tweet
This post contains affiliate links.  Thank you for supporting CEVG and enabling me to continue working towards better health!