A Healthier Ranch Seafood Salad that combines the flavors of ranch dressing, tuna salad, and salmon salad.  Whip up a batch for lunches during the week, or serve it as a party appetizer.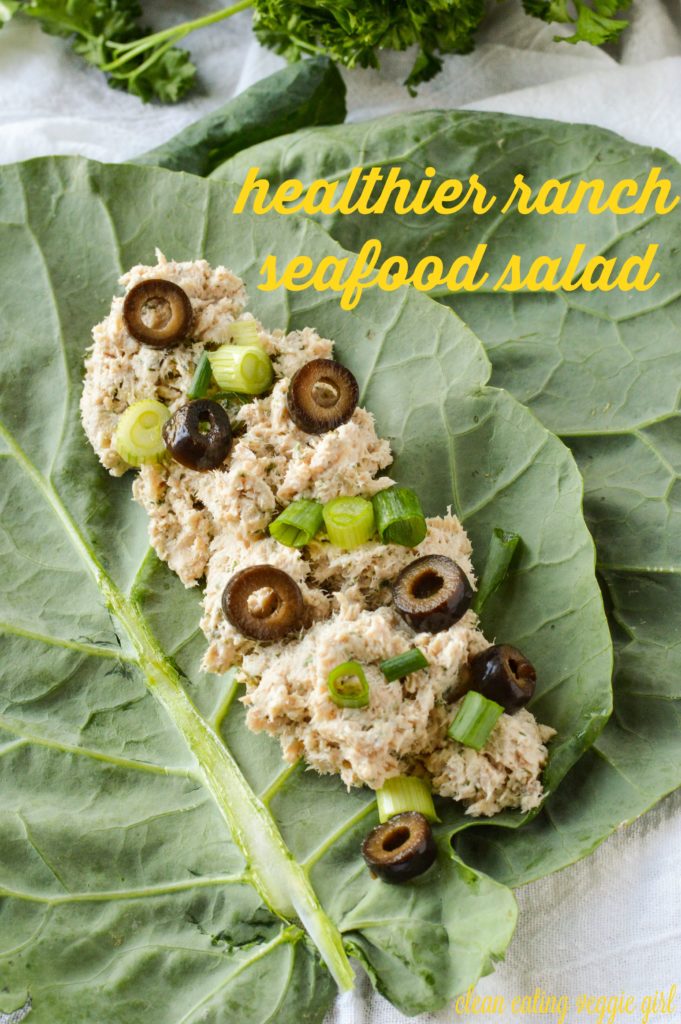 Have you ever chosen to just throw a hodgepodge of recipes together and then found out that the results were crazy good?
That is essentially what happened for this recipe.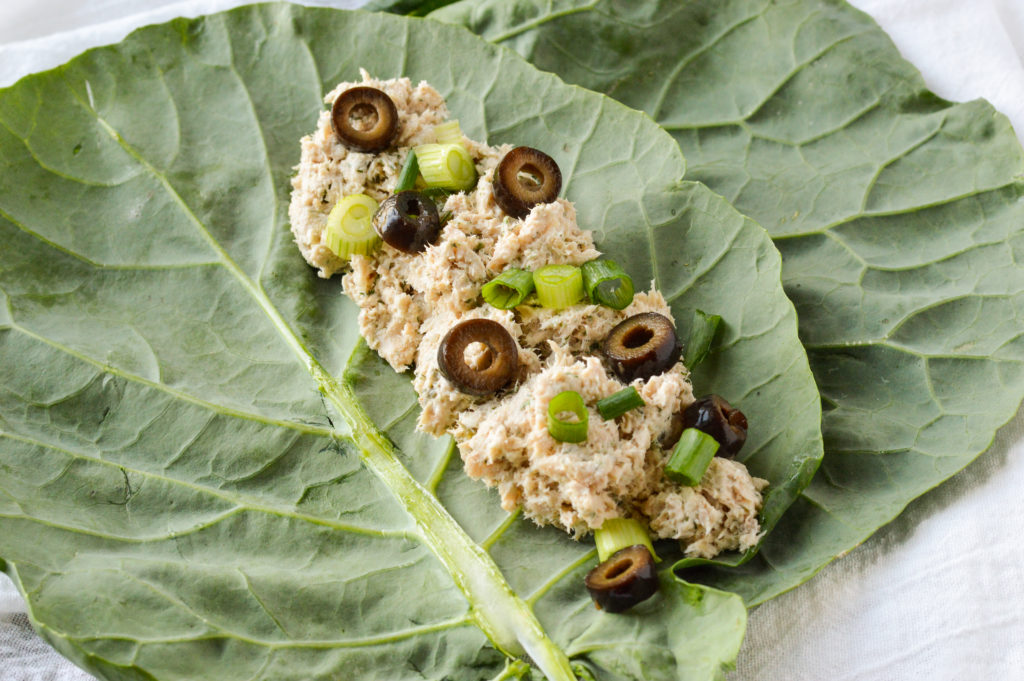 Before we get to the recipe, here is a little background:
Salmon and tuna salads have been my go-to easy lunches lately, mostly because they basically require using only about 10 percent of my overall effort.  Open a can, throw in some mayo and seasonings, stir, done.  And then if I'm feeling super fancy, I'll serve it on butter lettuce leaves or in collard green wraps.  I may even go one step further and really try by adding carrots or plantain chips on the side.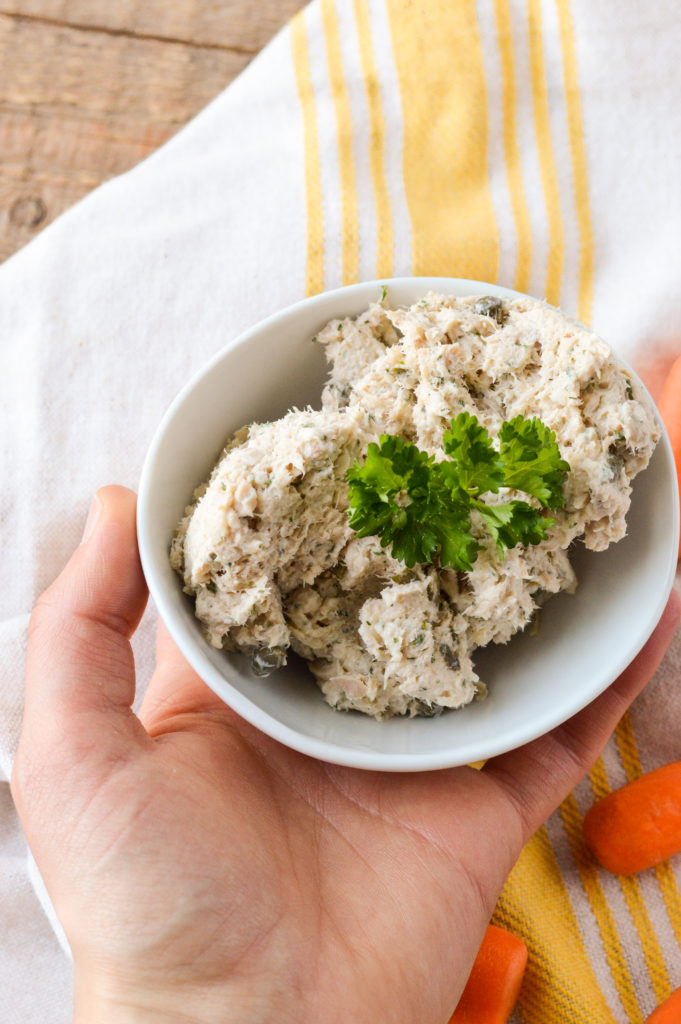 All of this is great 99 percent of the time.  But there are other times when you are perusing your Pinterest board in an effort to actually make some of the recipes you have saved (shocking), and a pin from over seven months ago jumps out at you.
It was this one, by the way.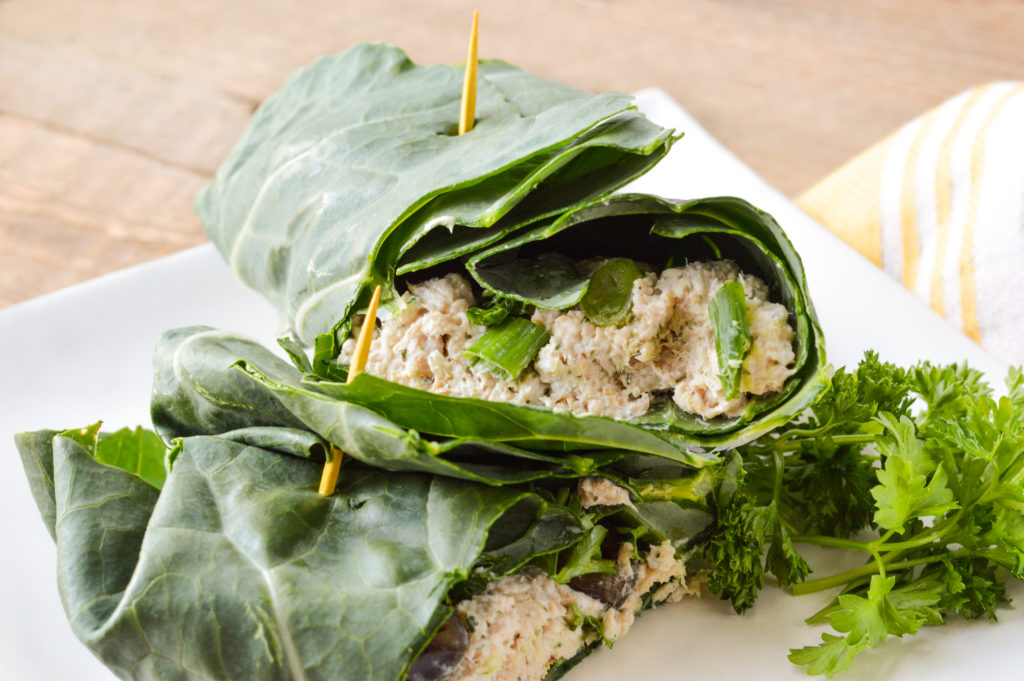 At this point you instantly remember why you saved the recipe in the first place.  A) it sounded delicious; and B) it inspired you to use similar flavors in a tuna or salmon salad.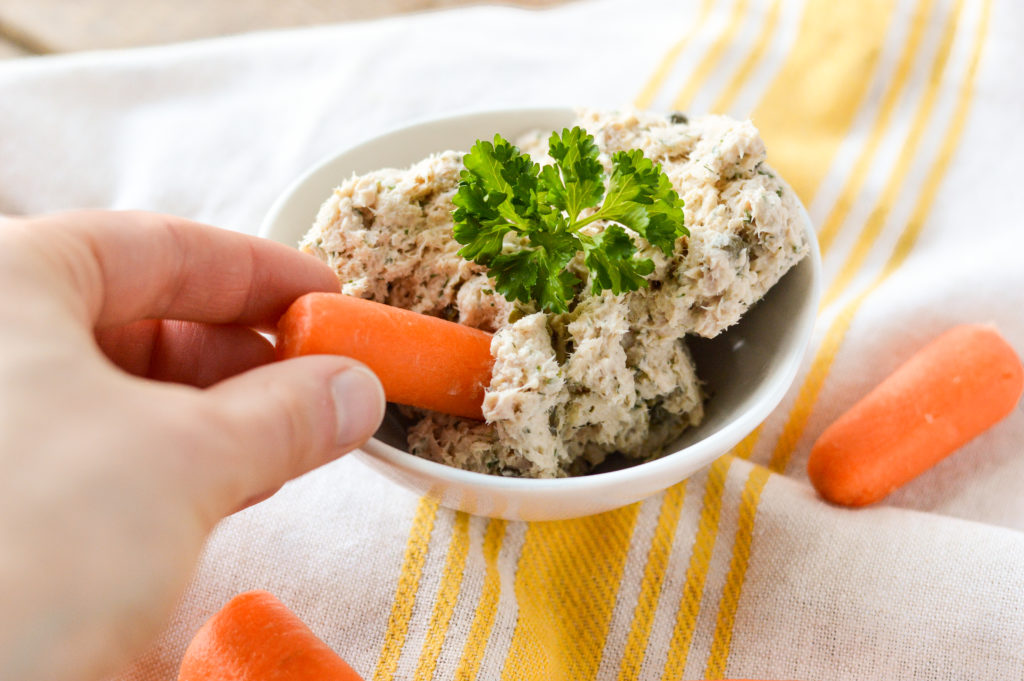 As you may have guessed, every time I said "you," I was really referring to me.  So now a ranch-inspired tuna/salmon salad has come to be.  And with my tendency to throw several recipes together at once, I am calling this a "seafood salad" because it calls for both tuna and salmon (though I won't know if you just use one).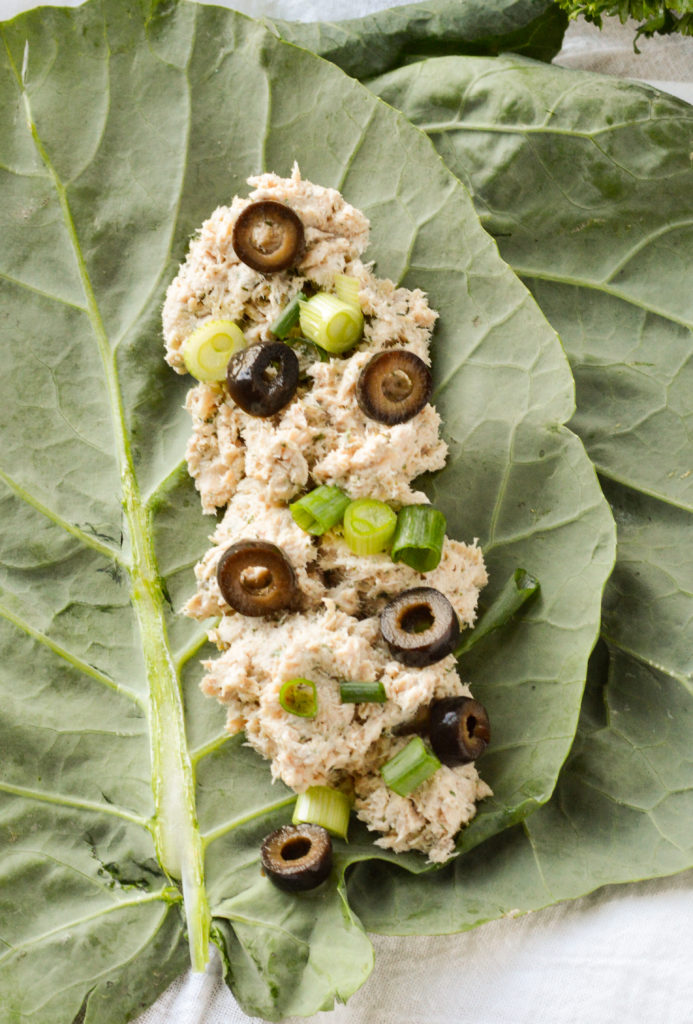 Healthier Ranch Seafood Salad
Paleo, Gluten-Free, Grain-Free, Dairy-Free, Nightshade-Free, Soy-Free, Nut-Free, Pescetarian, Whole 30
*Adapted from this recipe.
Serves 3
Ingredients
1 6 oz can of wild caught salmon (in water), drained
1 5 oz can of wild caught tuna (in water), drained
4 to 5 TB of mayonnaise (this is my favorite)
1 tsp dried minced onion
1/2 tsp dried parsley
1/2 tsp dried dill
1/2 tsp garlic powder
1/2 tsp onion powder
1/4 tsp pink Himalayan sea salt
2 tsp capers
diced green onions and olives, optional for topping
collard green leaves or butter lettuce leaves, optional for wrapping
Directions
1. Combine salmon, tuna, mayonnaise, seasonings, and capers in a medium bowl.  Stir until well-combined.
2. Serve in your wrap of choice (I chose collard green leaves) and/or with veggies and chips.  Top with green onions and olives, if desired.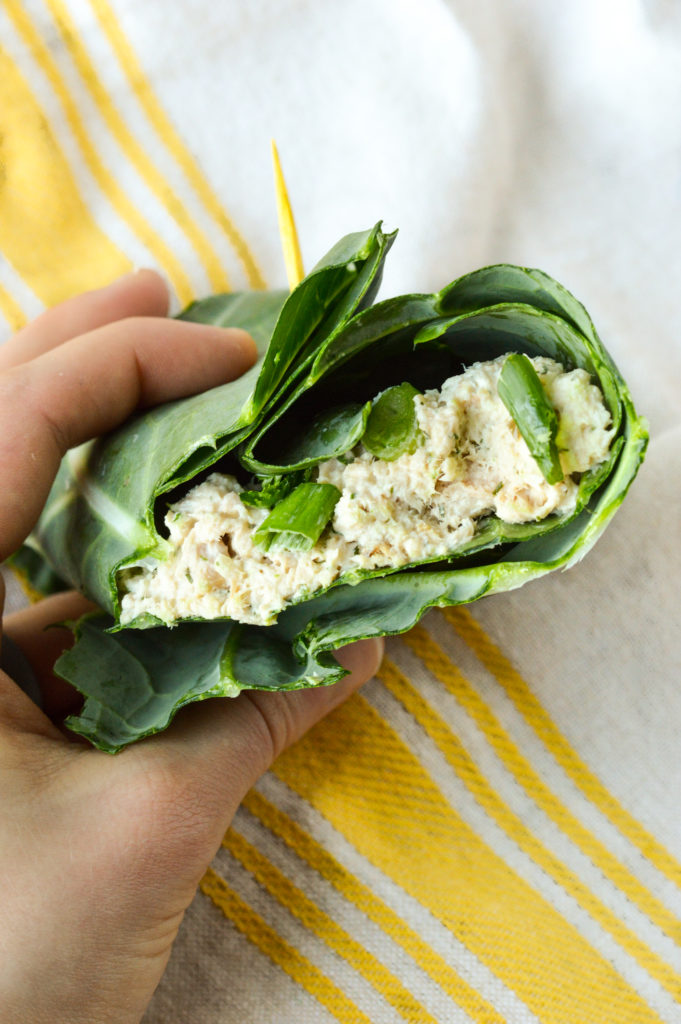 This Healthier Ranch Seafood Salad is the perfect #Paleo #Whole30 lunch! Click To Tweet