An Epic AIP Paleo Breakfast Hash that makes eating a "fancy" breakfast completely doable, even when you have limited ingredients or are traveling.  Make this on the weekend for the week ahead, and feel free to eat it for lunch and dinner, too!
I sort of feel like all of these labels could apply to this dish, and yet none of the three is exactly "right."  Hashes are normally potato-based.  This is not.  A scramble generally involves eggs.  This does not.  A stir-fry has a definite Asian flare to it.  This is certainly lacking that.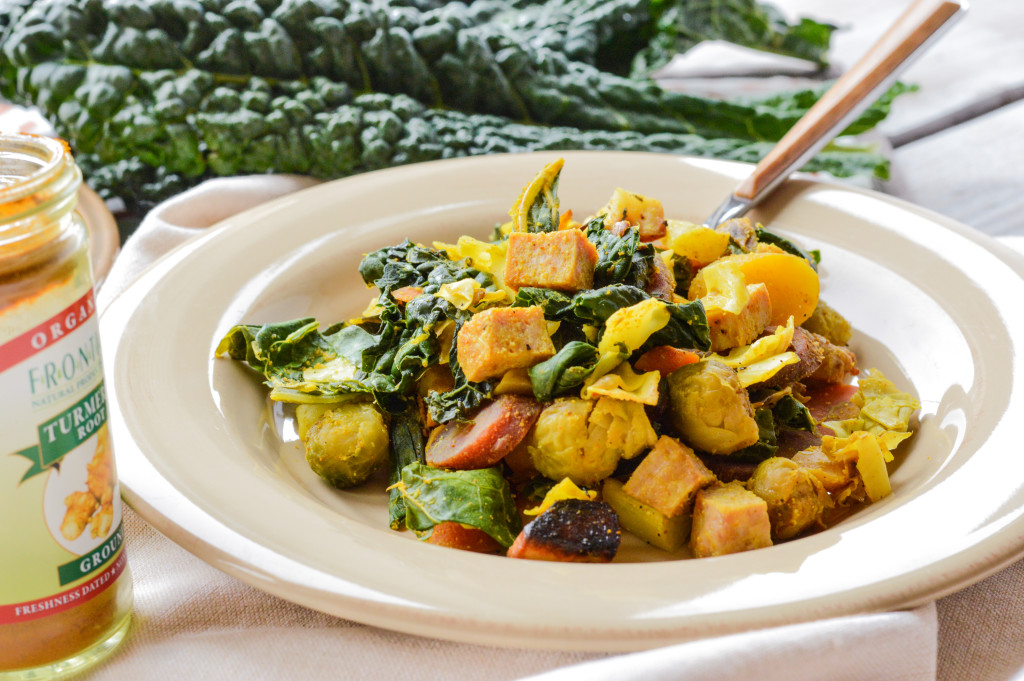 But not wanting to simply call this a mishmash of veggies, pork, and seasonings, I went with the word I have been referring to this dish as for the past two months.  So a hash it is!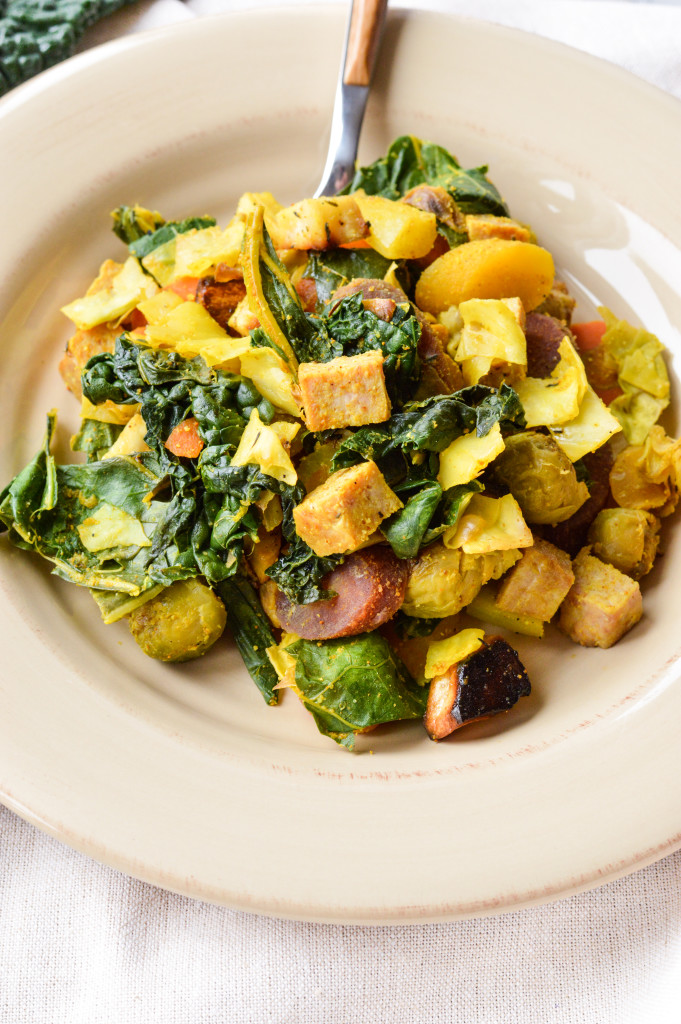 I made this hash for the first time back in December.  Or was it November?  I'm not sure.  All I know is that I have been loving on it ever since.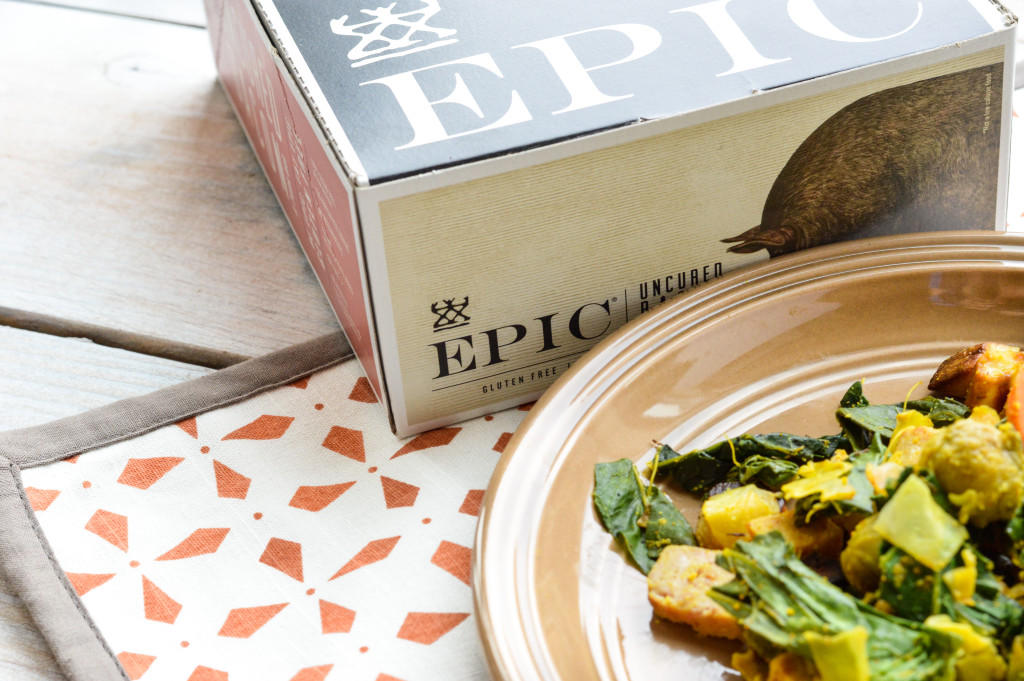 I was away from home.  I did not have any good meat or protein sources on hand, and I wanted to eat something for breakfast that involved more than just vegetables.  Then I remembered my stash of Epic bars and knew I was set! <– FYI this is totally not sponsored, I'm just obsessed with these bars!
You may remember that I mentioned the uncured bacon Epic bars in my post about AIP snack ideas.  While they are delicious all on their own, my favorite way to prepare them is definitely in this hash.  It turns an easy, healthy, and convenient protein source into a full-on, filling meal.  While I have continued make this at home on an almost weekly basis, it is the perfect thing to cook while traveling (with access to a kitchen).  You cannot very easily take grassfed beef or bacon with you on vacation, but you better believe these bars pack just fine.  Add in some veggies and spices and this will become your new favorite thing.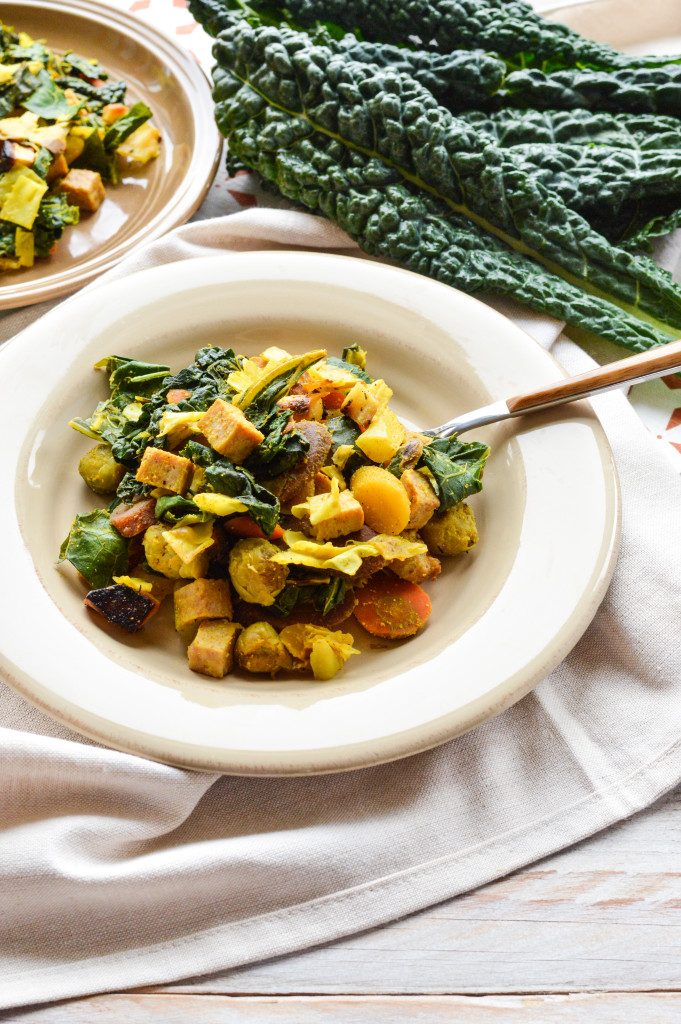 Epic Bar AIP Paleo Breakfast Hash
AIP Paleo, Gluten-Free, Grain-Free, Dairy-Free, Nightshade-Free, Nut-Free, Soy-Free, Egg-Free, Whole 30
Serves one (double or triple for leftovers)
Ingredients
1 TB of unrefined coconut oil
half of a bunch of collard greens or kale, torn into pieces (I like using a bit of both)
1/2 cup of frozen vegetables (I used frozen carrots)
1/2 tsp of ground turmeric
1/4 tsp of garlic powder
1/4 tsp of onion powder
1/4 tsp of fine sea salt
1/2 cup of leftover roasted vegetables (I used parsnips and brussels sprouts)
1 Epic bar (I used the Uncured Bacon flavor, which is AIP Paleo), chopped into pieces
As you can see, these are easily customized with whichever greens and veggies you have on hand.
Directions
1. Add coconut oil to a medium skillet and heat over medium-high.  Once hot, lower the heat to medium and stir in greens and frozen vegetables.  Cover with a lid and cook for approximately eight to 10 minutes, or until softened.  I like to cook mine closer to the 10 minute mark so that the greens get a bit crispy.
2. Turn the heat down to medium-low.  Season greens and frozen vegetables with turmeric, garlic powder, onion powder, and sea salt.  Stir until well-combined.
3. Add leftover roasted vegetables and chopped Epic bar to the skillet.  Continue cooking for approximately three to five minutes, or until all ingredients are warm.
Avocado would also be a fantastic addition to this hash, as would a fried egg (if you have reintroduced eggs).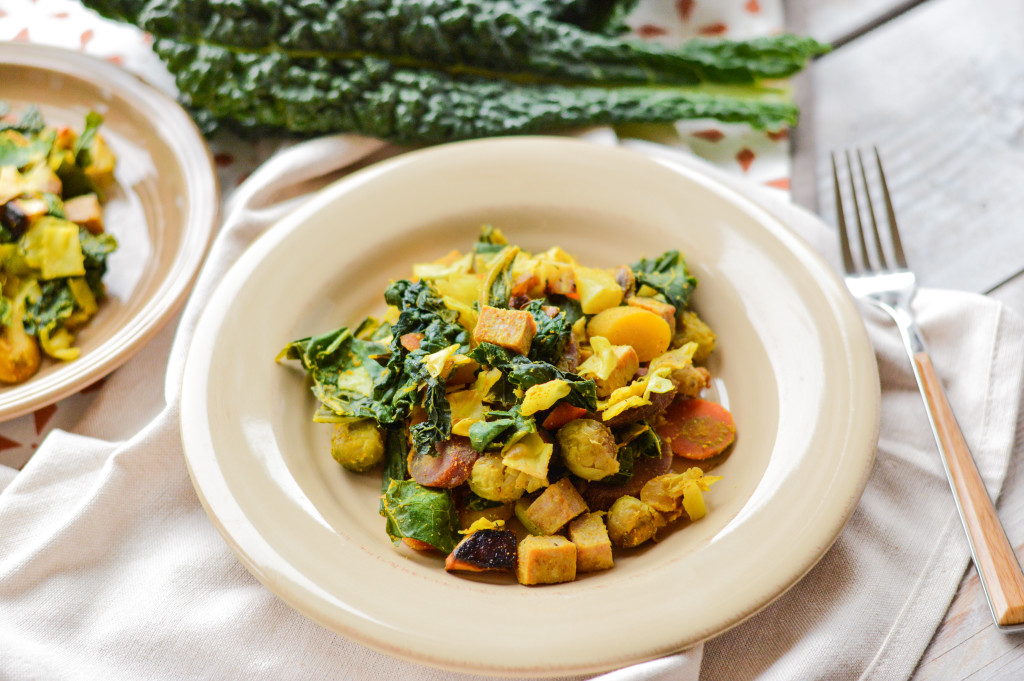 I like to buy my Epic bars from Thrive Market (referral link) for a much cheaper price.  I highly recommend that you do the same!
An Epic Bar AIP #Paleo Breakfast Hash for a quick and delicious meal! #glutenfree #Whole30
Click To Tweet
Have you ever tried Epic bars?
Do you have any creative ways to eat them?
This post contains affiliate links.  Thank you for supporting CEVG and enabling me to continue working towards better health!