This week I am straying away from my traditional What I Ate Wednesday post by sharing tons of meals and snacks that I have eaten recently, both via my iPhone and DSLR.  No particular day.  No particular time.  Just lots of good eats from the past week or so, several of which you may have already spotted on Instagram.  I hope you gather some meal and snack inspiration.  But if nothing else, I'm sure you can at least appreciate looking at darn delicious food.
Here's a peek at my meals and snacks lately!
Breakfasts
I have been loving this breakfast the past couple of weeks.  I sautéed grassfed ground beef with leek greens, green plantains, cauliflower rice, and spices (including lots of turmeric).  Guac on the top + sweet potato "toasts" on the side.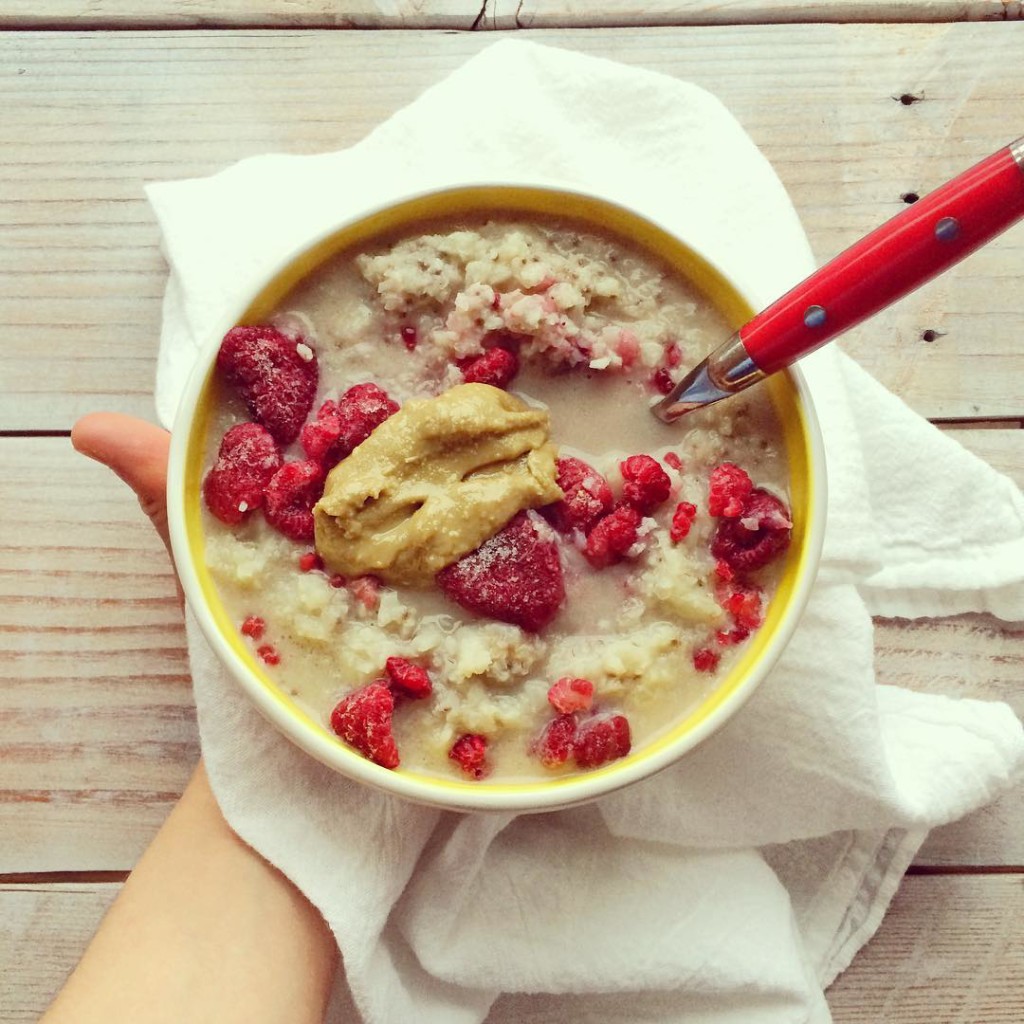 A couple of weekends ago I made a bowl of  Paleo "no'atmeal" with leftover cauliflower rice, coconut milk, + spices.  I topped it off with frozen raspberries and sunflower seed butter.  It needs some tweaking, and I also want to try making a version with spaghetti squash since I have heard that is good!
My Chocolate Banana Coconut Chia Pudding is still easily in my top three favorite breakfasts.  It is also one of the most eaten!  Lately I have been topping it with extra banana slices and a big dollop of sunflower seed butter.
Lunches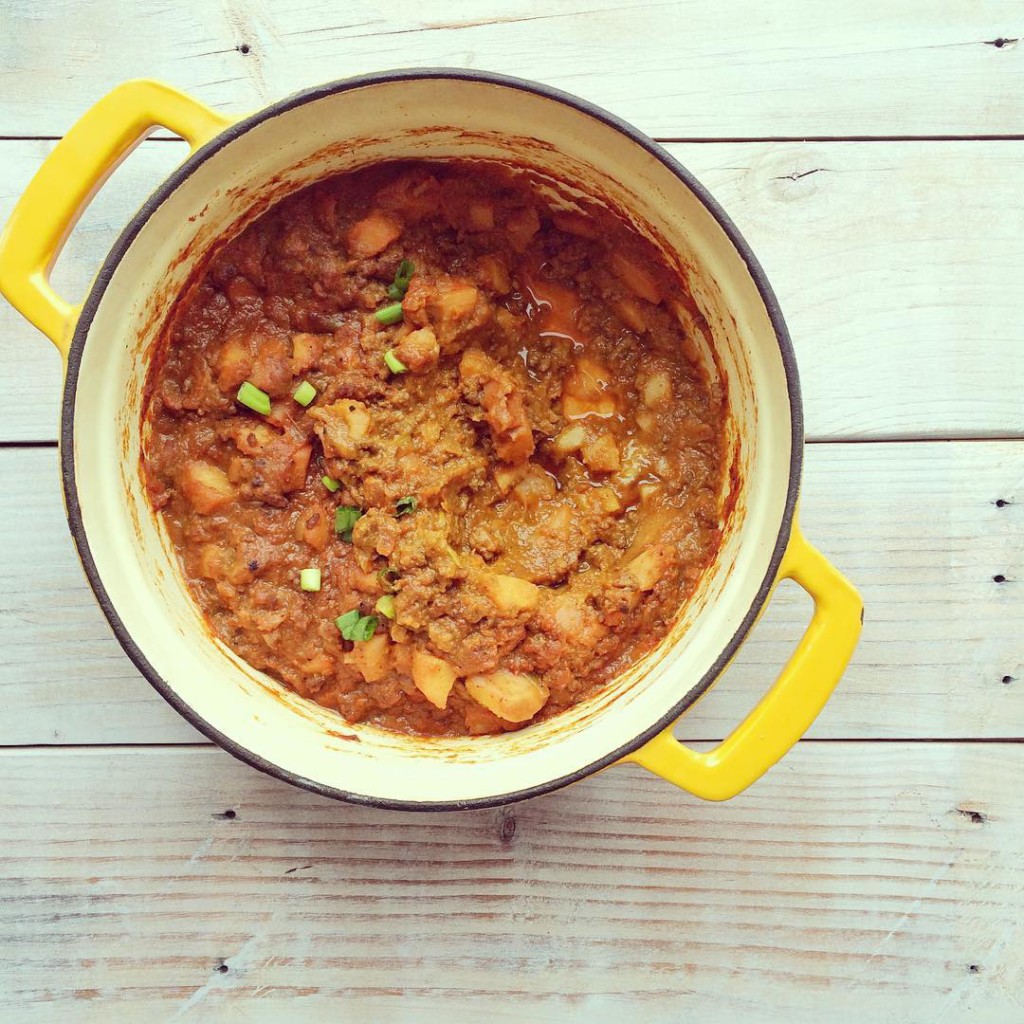 Ah, my nightshade-free chili!  I loved this so much and already have plans to make a big 'ole batch again this weekend.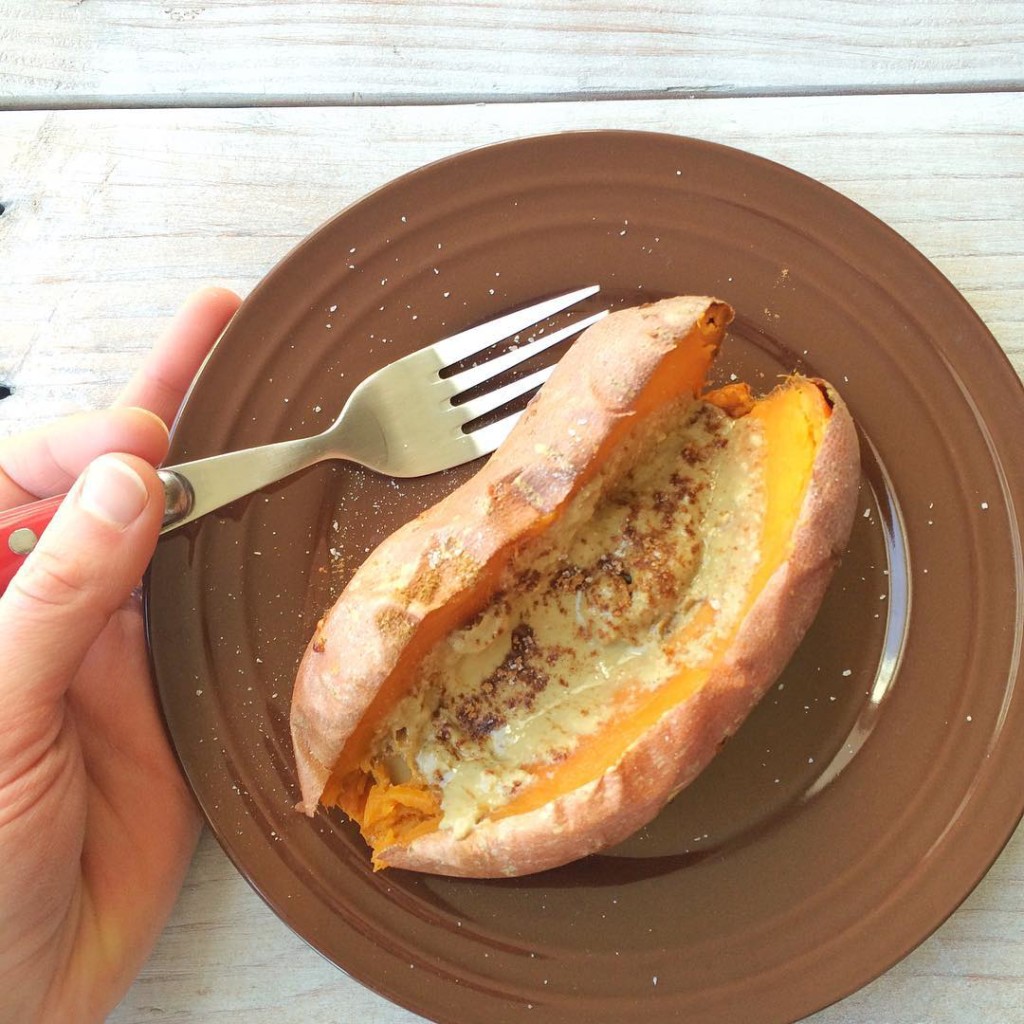 One of my favorite lunches ever right now is super random.  It involves a baked sweet potato topped with sunflower seed butter, pink Himalayan sea salt, and ground cinnamon…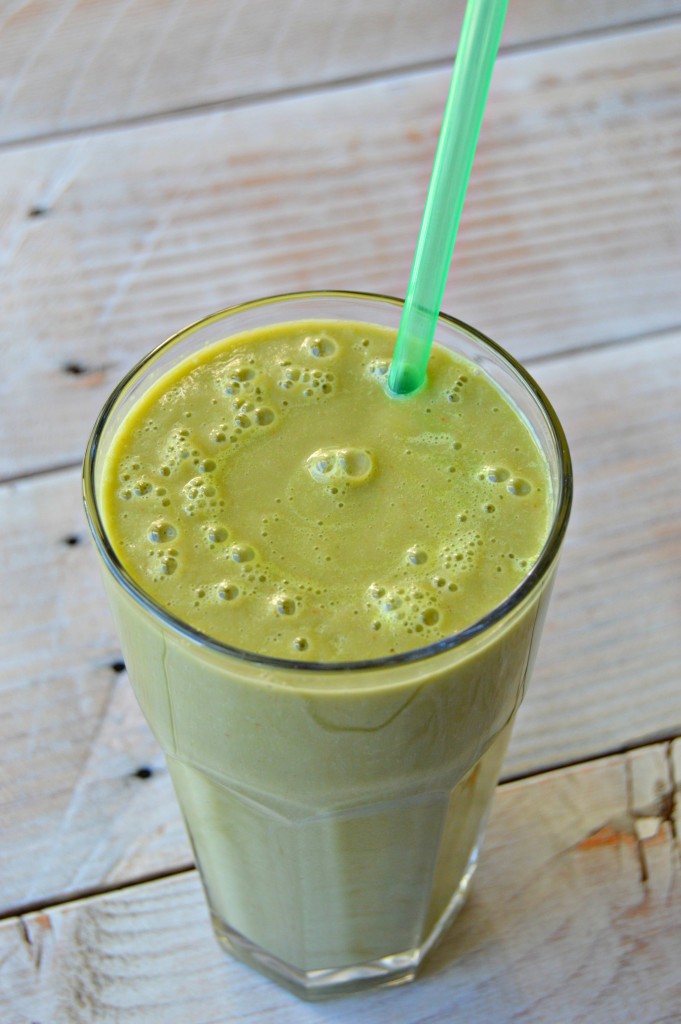 …and I almost always serve it alongside a green juice/smoothie.  In the mix was filtered water, ice, avocado, butter lettuce, cucumber, parsley, green apple, lemon juice, ginger, collagen peptides, l-glutamine, and vitamins D/K2.  I am so glad to have smoothies back in my life from time to time.
Dinners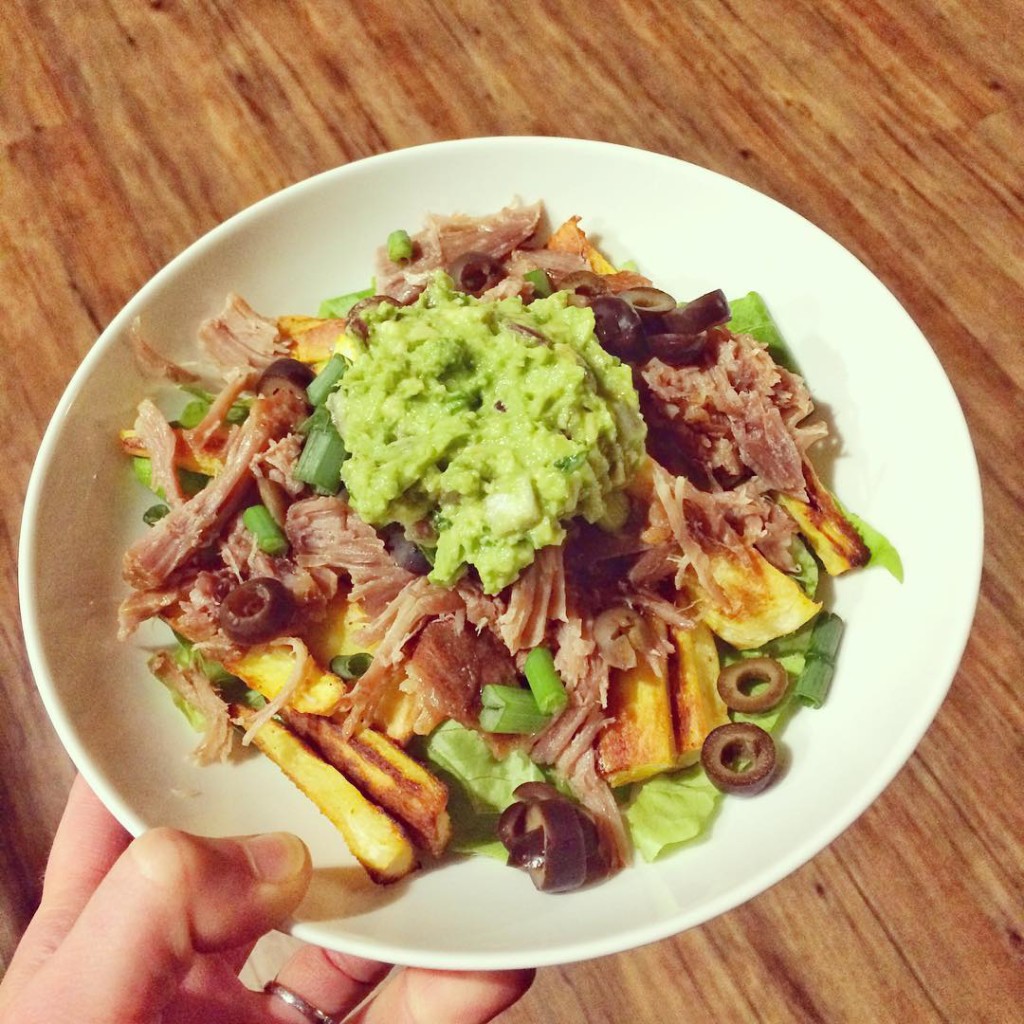 These loaded parsnip fries are an absolute must-make!  I mentioned them a few weeks back, and Jeremy and I both devoured them.  Underneath all of that guac was lettuce, roasted parsnip fries, kalua pork, green onions, and black olives.  This is definitely one of my favorite things right now.
And one of my other favorites?  This "no-mato" sauce!  The idea of using beets in a "tomato" sauce used to freak me out, but now I am totally sold.  I mixed my sauce with spinach chicken sausages and served it over spaghetti squash.  I also whipped up some crispy kale on the side.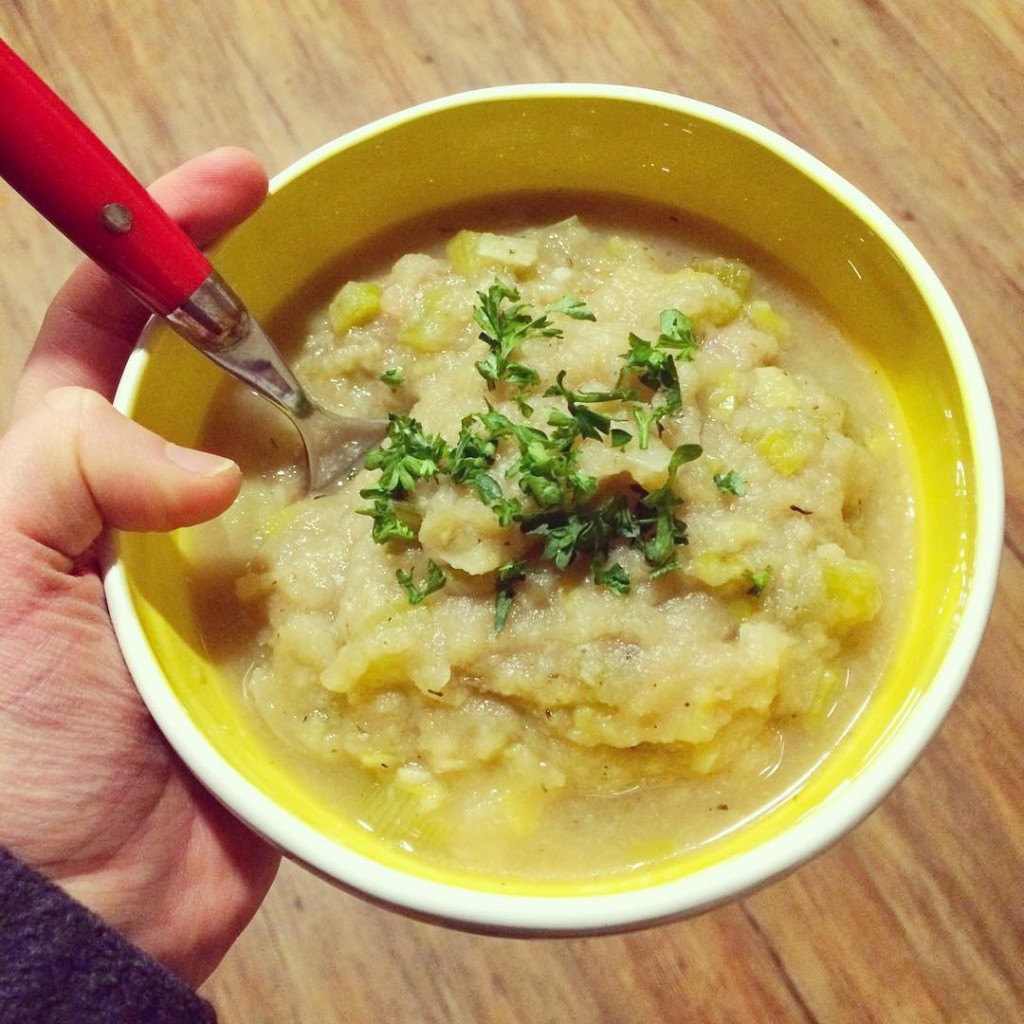 Two nights ago I whipped up a modified version of this parsnip and panchetta chowder with crispy leeks.  I used uncured bacon Epic bars since I did not have access to "clean" panchetta, and it turned out delicious.  It reminded me a lot of a ham and potato soup.
Snacks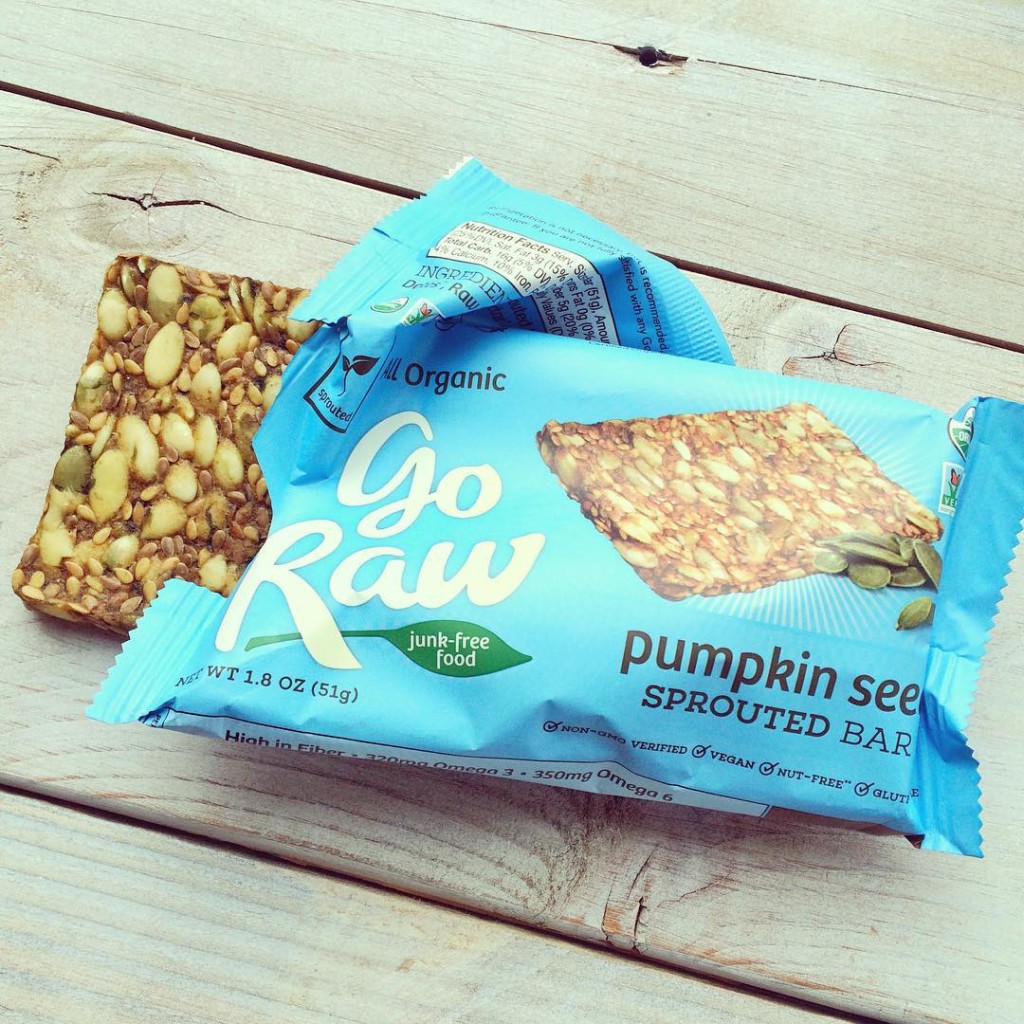 You guys, these bars are so delicious!  I love that the pumpkin seeds are sprouted, and they totally remind me of a super crunchy granola bar, which is something that I really miss.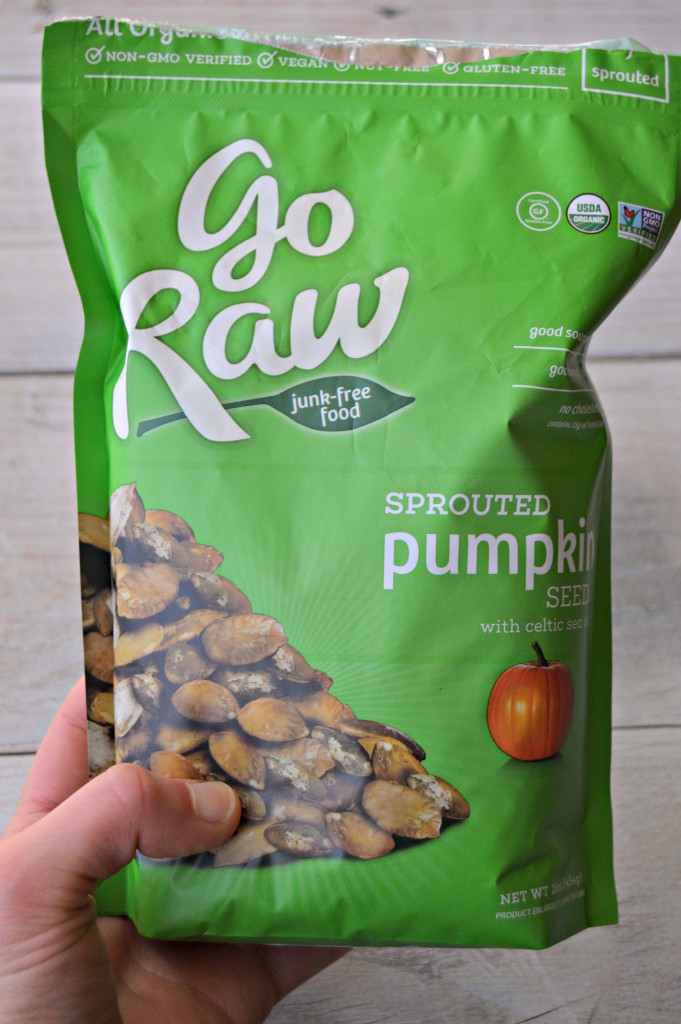 I am guessing it comes as no surprise that I am also obsessed with these sprouted pumpkin seeds.  They are awesome on salads, but I have been loving just grabbing a handful here and there.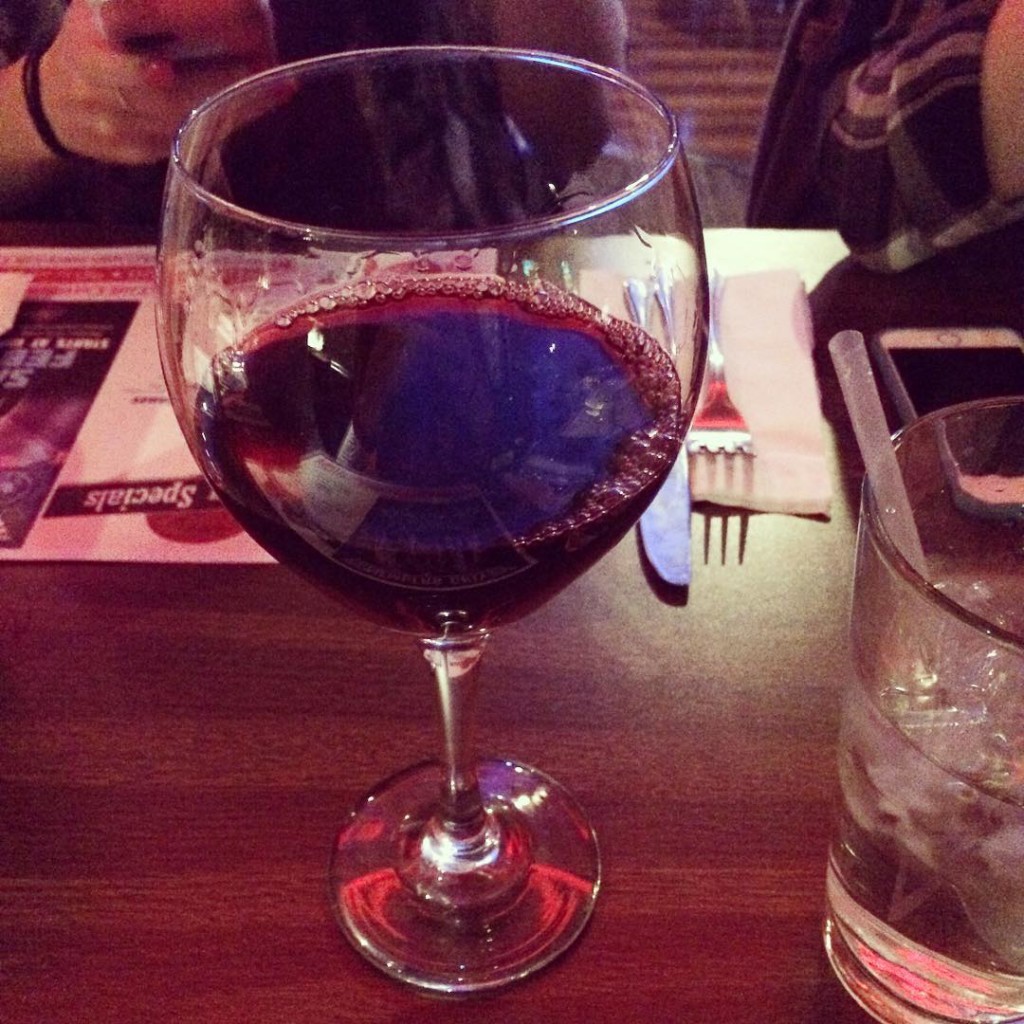 Wine totally qualifies as a snack, right?  Every now and then I just need a glass of Cabernet.  Of course this was the cheap house wine since I am on a budget.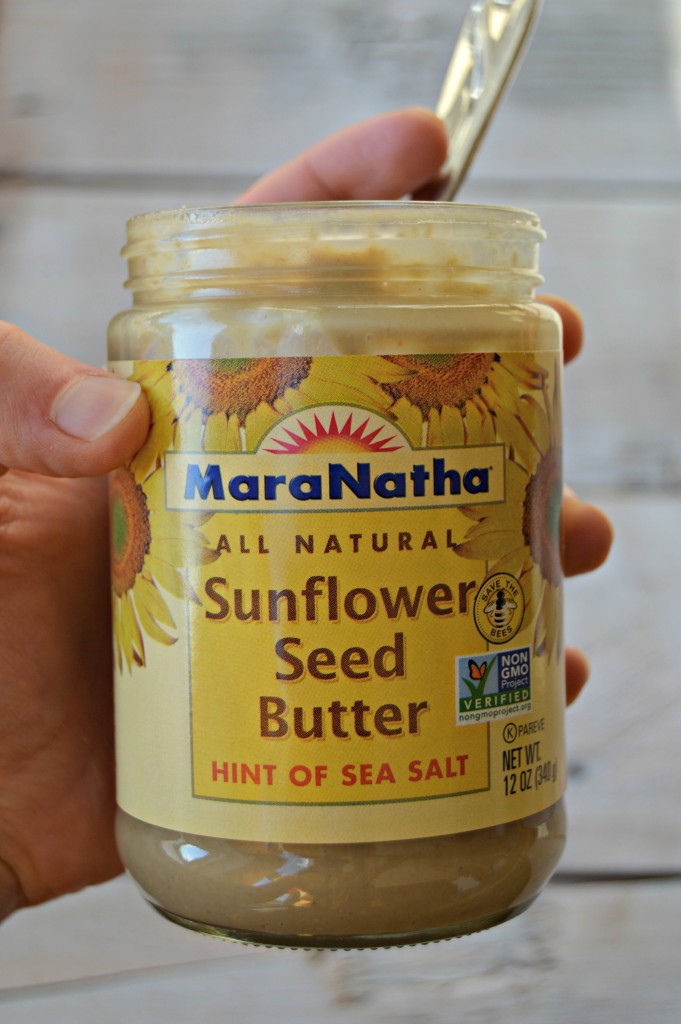 Sometimes I just need to dip my spoon into the sunflower seed butter jar.  This has been happening quite a lot as a quick evening dessert.
Meal and snack inspiration from a whole foodie! #Paleo #glutenfree #jerf
Click To Tweet
Do you like this type of post?  Let me know in the comments!
This post contains affiliate links.  Thank you for supporting CEVG and enabling me to continue working towards better health!