There are officially only seven days until Christmas Eve.  That is one week, people!  How crazy is that?  That also means that there are only two weeks until New Years Eve, which means we are so close to the year 2015.  I don't know about you, but 2014 has flown by for me.
How about I don't get too far ahead of myself just yet, though.  The Christmas season is, after all, one of my favorite times of year.  I definitely do not want to be wishing it away.  So instead, let's focus on something that will keep my mind off of my upcoming Christmas vacation: food!
What I Ate Wednesday: December 17, 2014 (Recent Eats)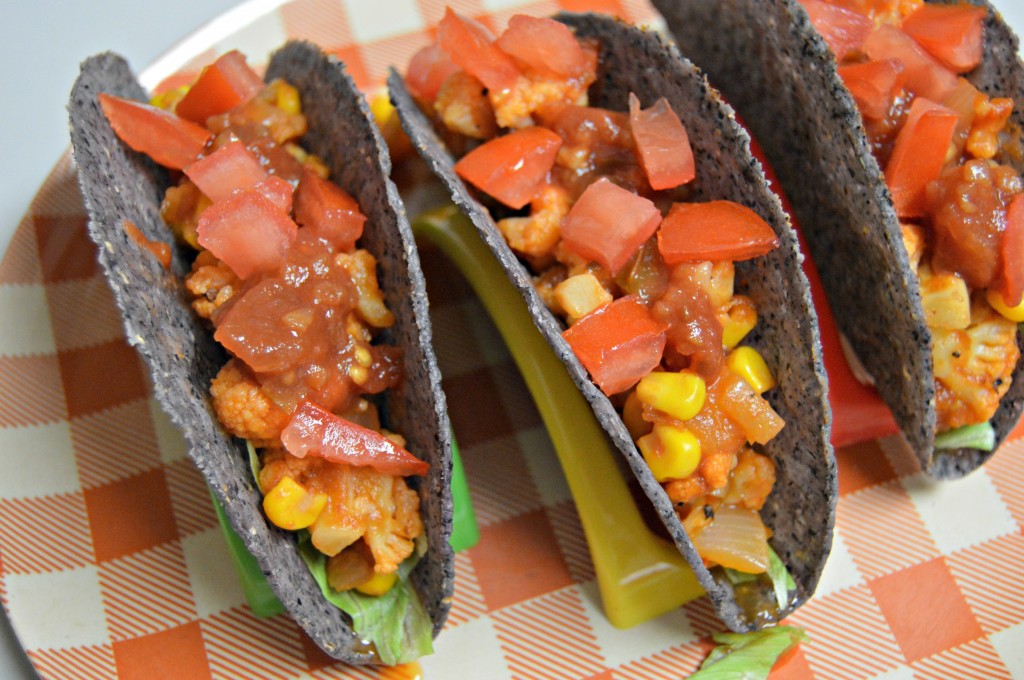 Obsessed would be an understatement.  I made my 15-Minute Cauliflower and Corn Tacos for dinner last week.  They are one of my favorite meals right now.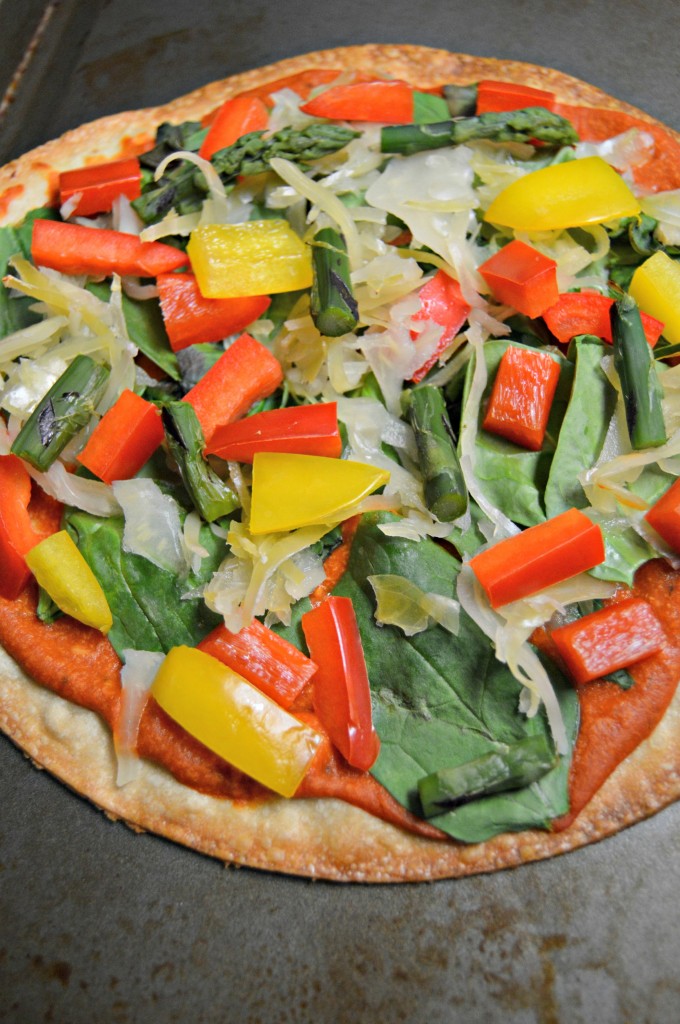 Veggie-filled individual pizzas on tortillas are my favorite quick and easy week-night meal.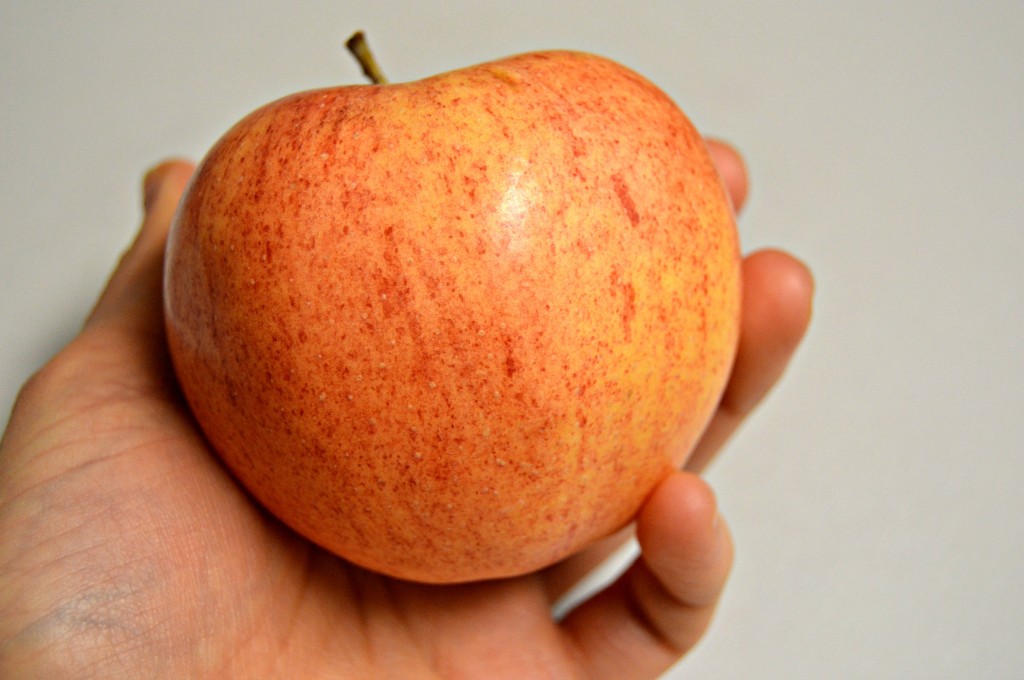 An apple a day keeps Hannah happy!
Steamed brussel sprouts topped with sea salt and black pepper right out of the microwave.  Can you see the steam?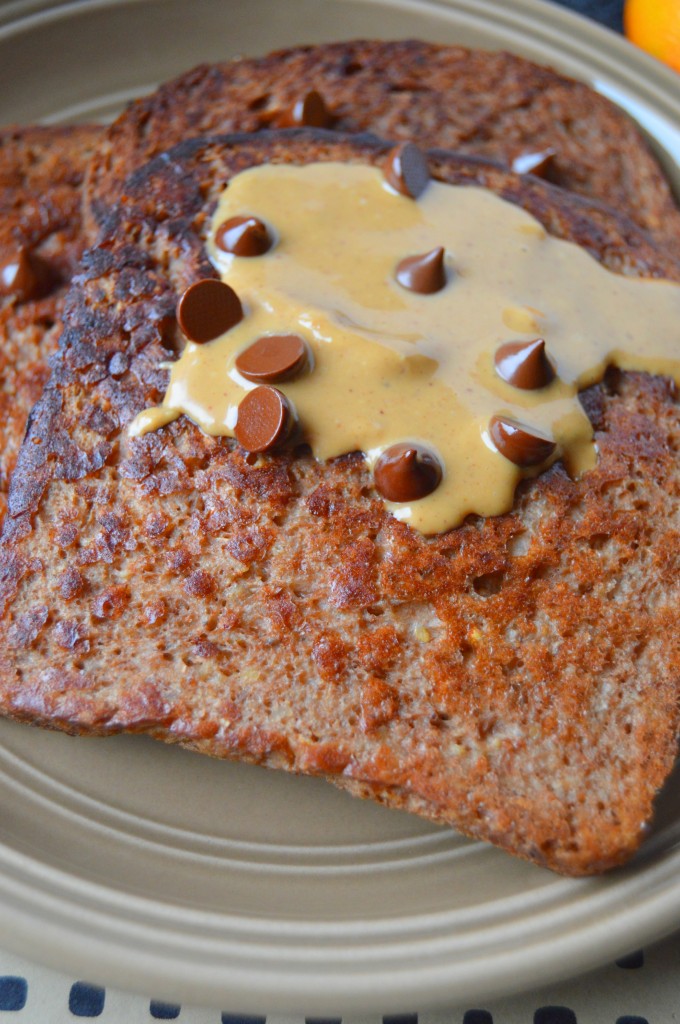 A deeelicious stack of peanut butter and chocolate French toast… coming 'atcha soon!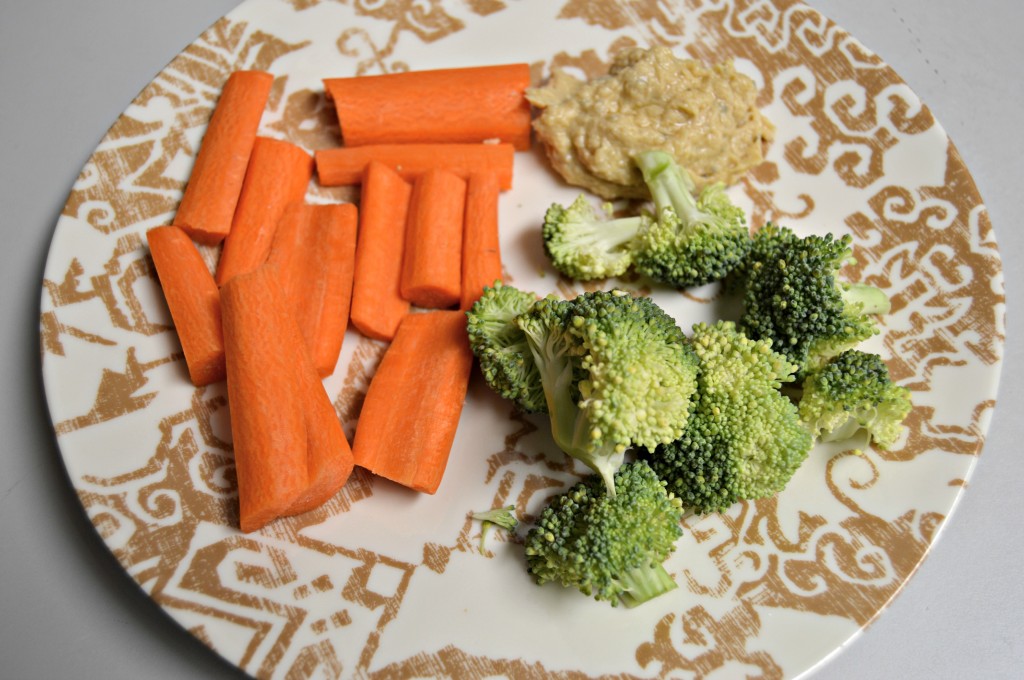 Raw veggies dipped in hummus have been one of my go-to snacks lately.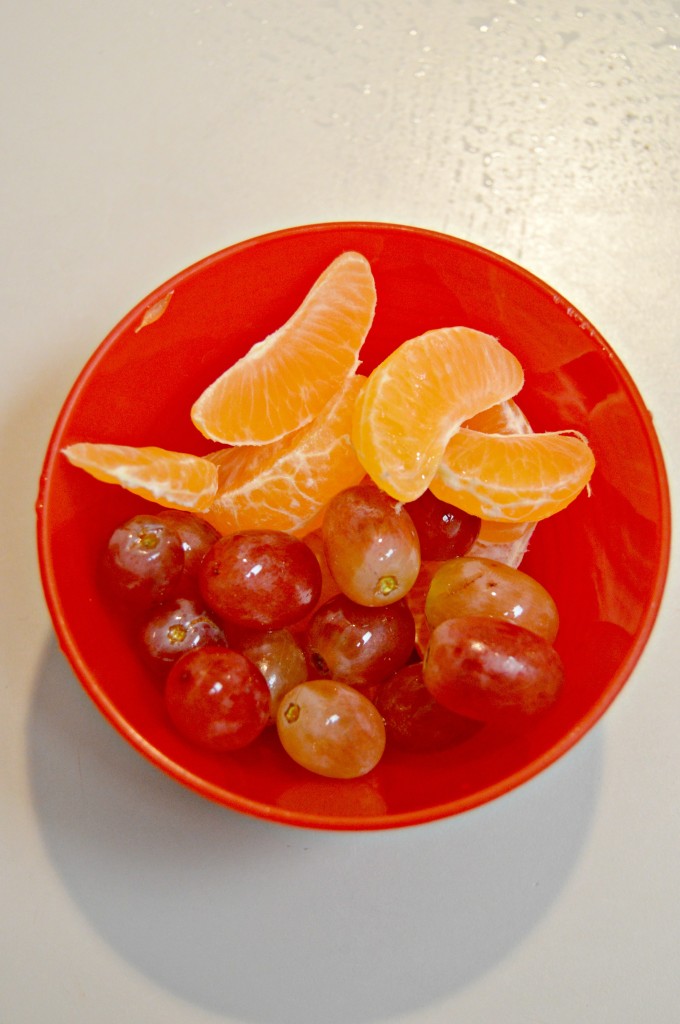 I don't just love snacking on veggies.  Fruit is another go-to for me.  I am still loving red grapes, and now Cuties are back in my life.  I am awfully excited about this!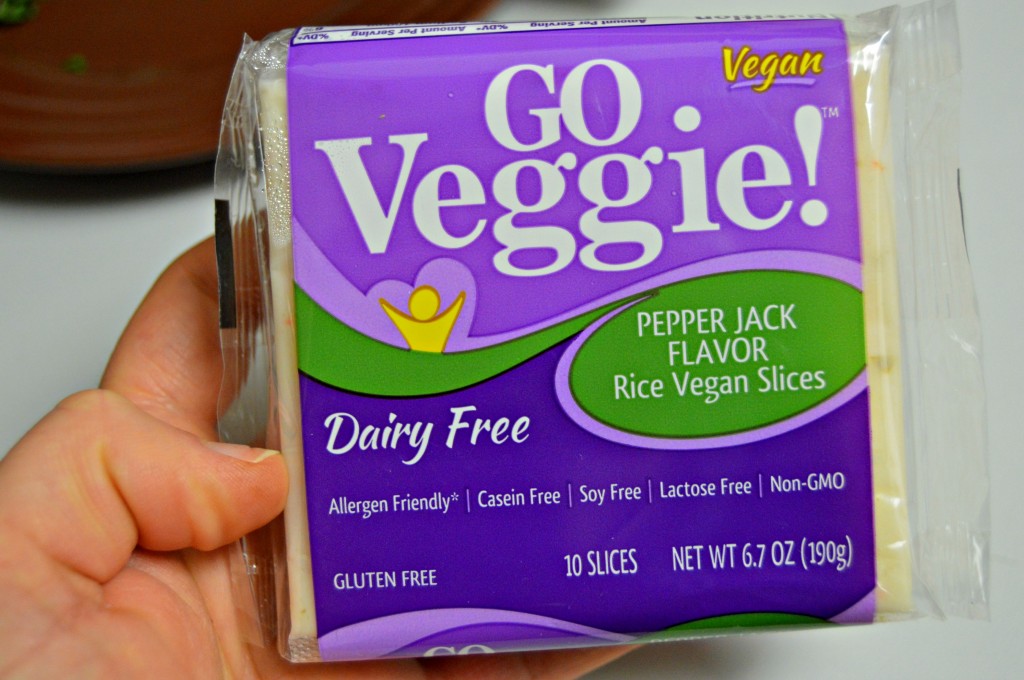 Go Veggie! sent me some of their dairy-free cheese to try out…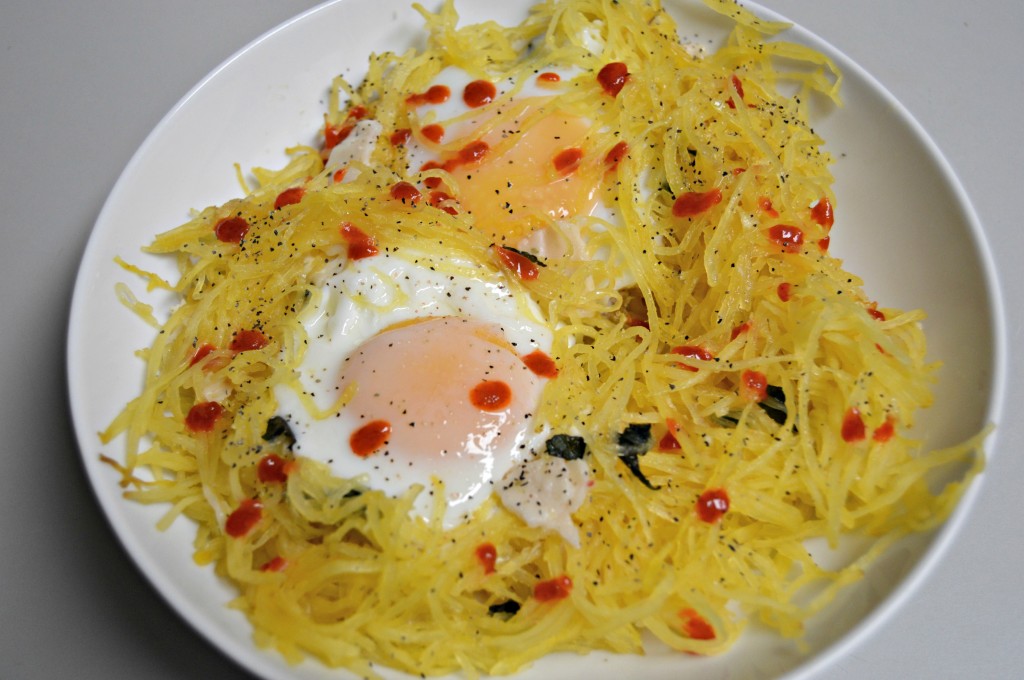 I used the pepper jack flavor to make my Spaghetti Squash with Eggs and "Cheese."  While the slices did not melt as quite as much as I had hoped, the slightly spicy flavor was delicious.  It worked really well with the sriracha sauce that I drizzled on top.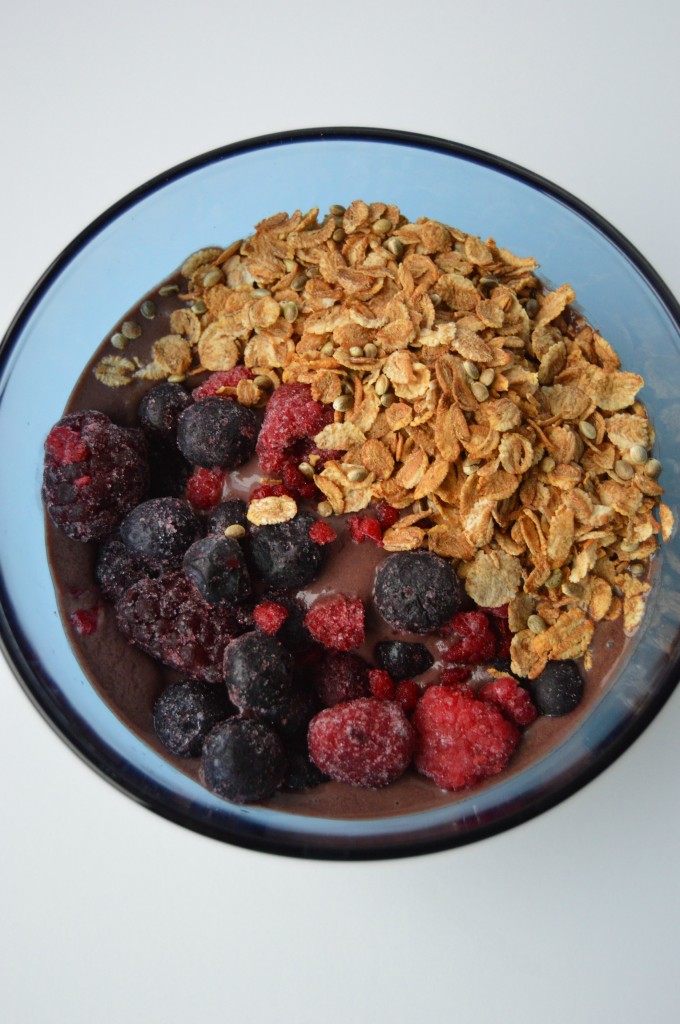 I am going to shock you with this one.  I ate my acai bowl on Sunday instead of Saturday! 😉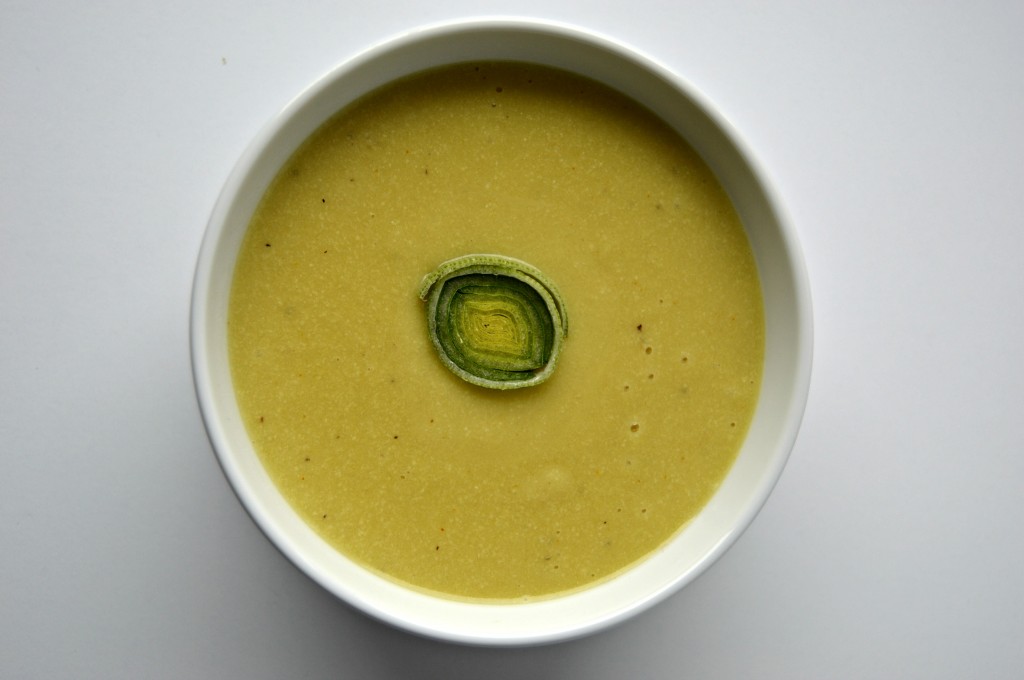 This past weekend, I made up a bowl of vegan "cheezy" potato and leek soup.  It was a success, so you can expect to see more about this one soon.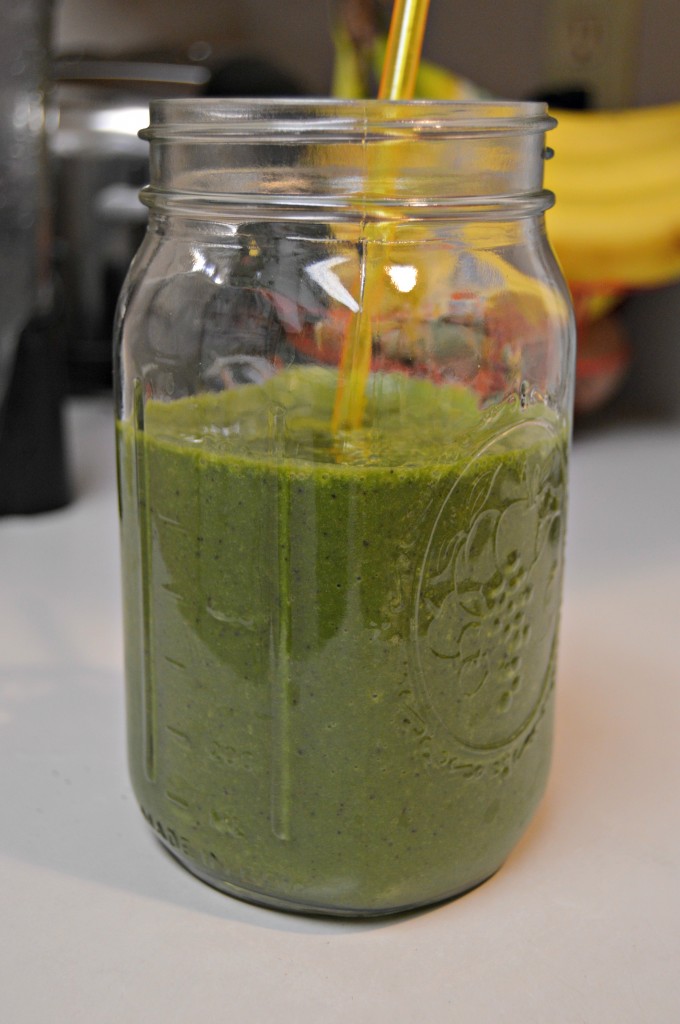 This is my new favorite way to drink my green smoothies.  I might even love this more than my penguin cup!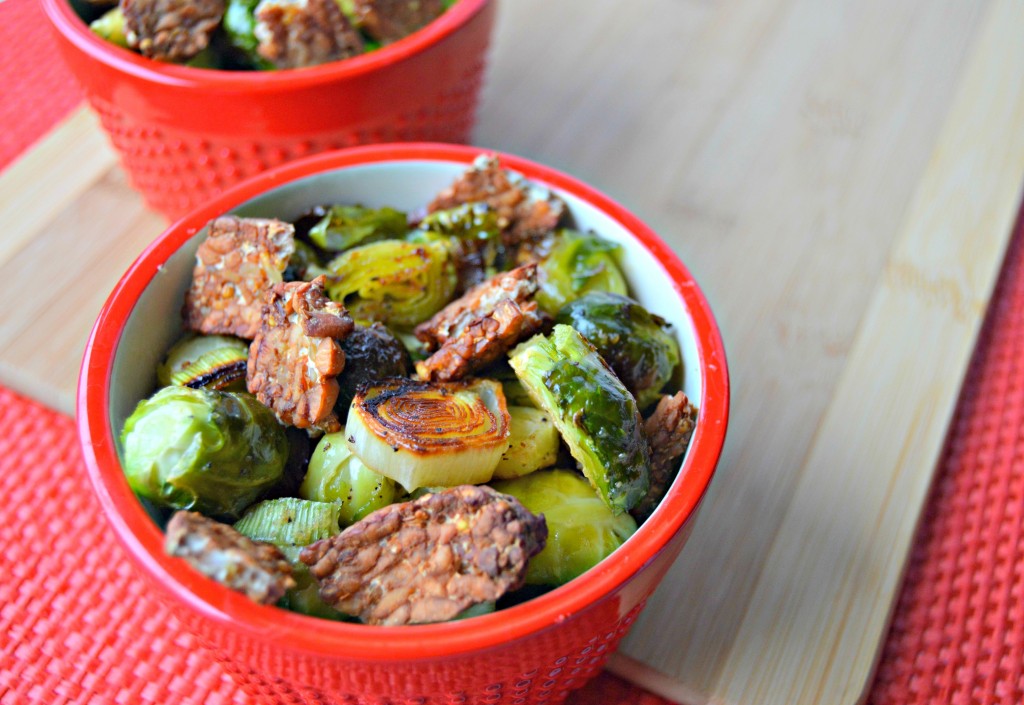 It turns out that vegetarians like the maple brussel sprouts and bacon combo, too!  I vegified it and it was so good.  Expect this recipe on Monday just in time for Christmas!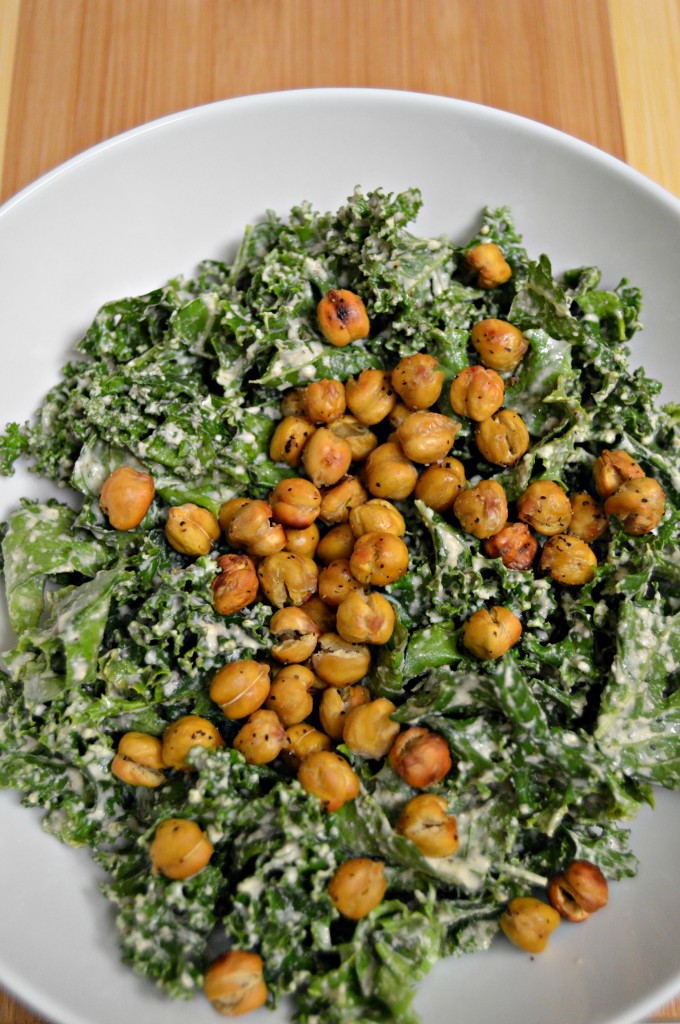 I ate the BEST vegan kale and chickpea caesar salad ever this past weekend.  No seriously, this was life-changing.  It is from Oh She Glows and I will share more about it in a future Friday Foodie Favorites post!
I hope this post was veggie-filled enough for ya!  Have a great Wednesday 🙂