A flavorful French onion-inspired way to make roasted chickpeas.  These chickpeas are perfect for snackin' or as soup and salad toppers!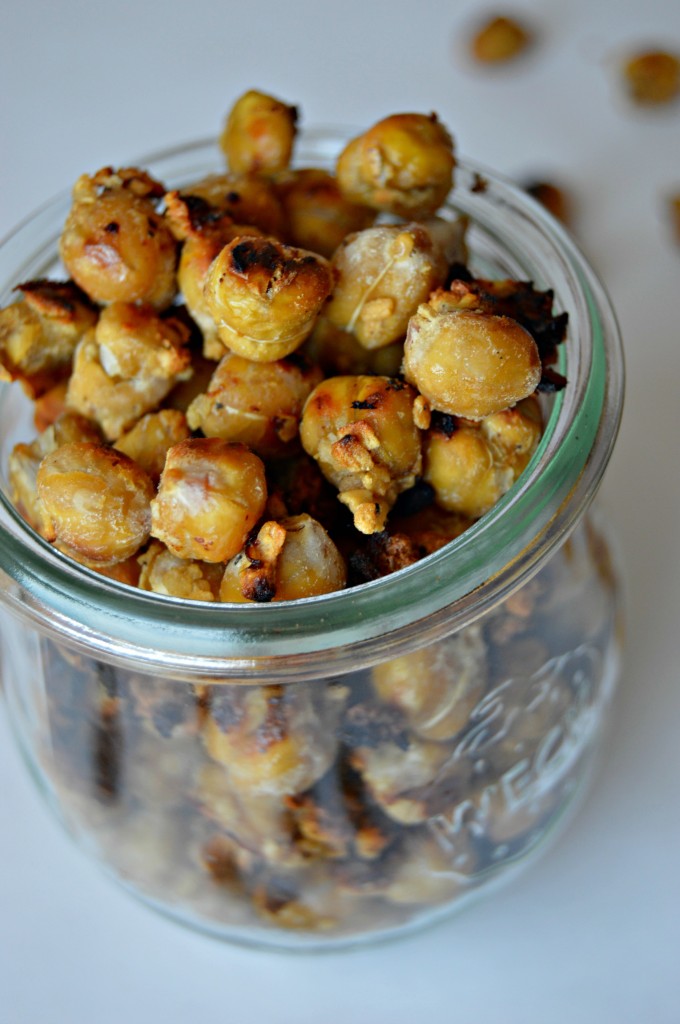 I am going to take a stab at what you are probably thinking right now…
"Didn't she just share a recipe for roasted chickpeas yesterday?"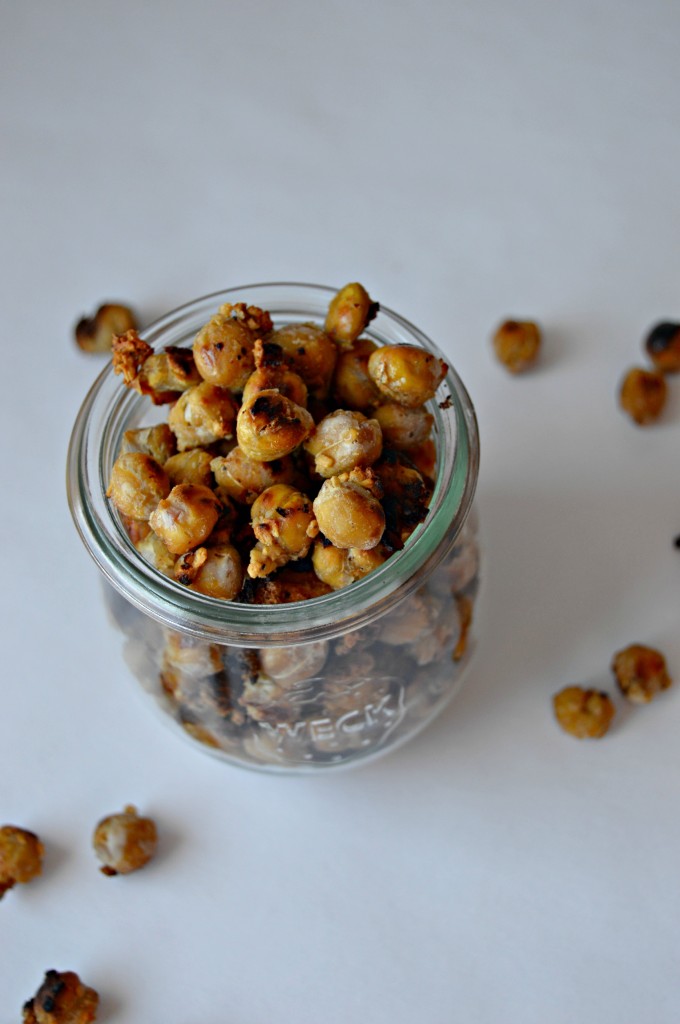 You, my friend, would be correct!  What can I say?  I seem to be in a love-love relationship with chickpeas.  I sure hope it is a never-ending relationship, too!
Yesterday was all about Roasted Chickpeas and Waffles, and today is all about my other new favorite way to make chickpeas: bathed and roasted in French oniony goodness.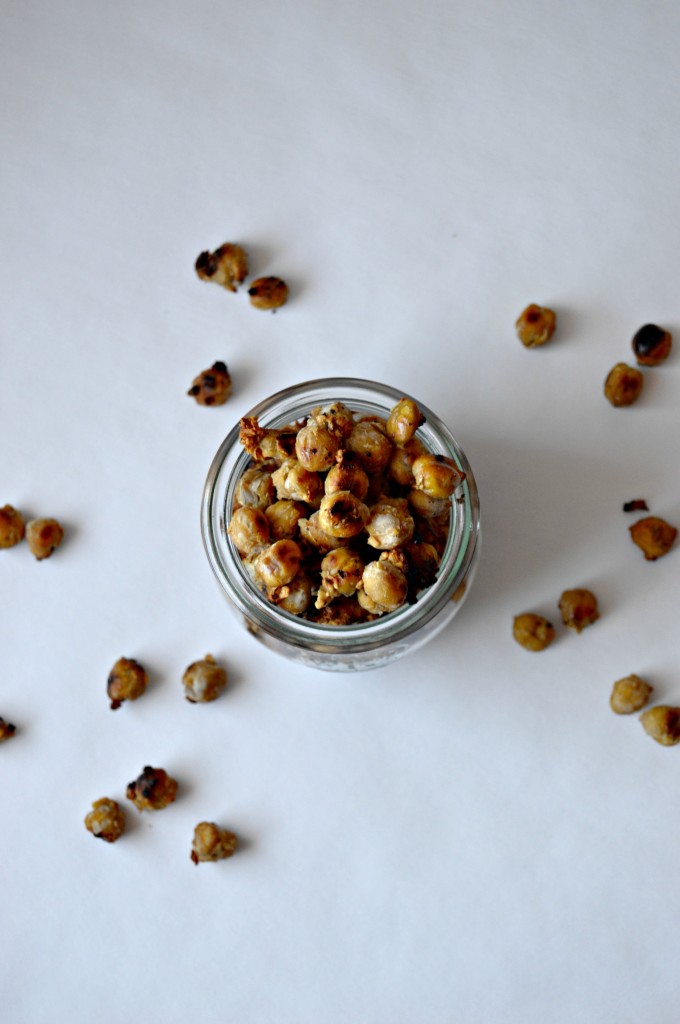 My Roasted French Onion Chickpeas simply require three ingredients, 30 minutes, and a love for savory snacks.  Roasted chickpeas make for the perfect snack, trail mix add-in, or salad and soup topper.  Essentially, these are pretty perfect for just about every meal.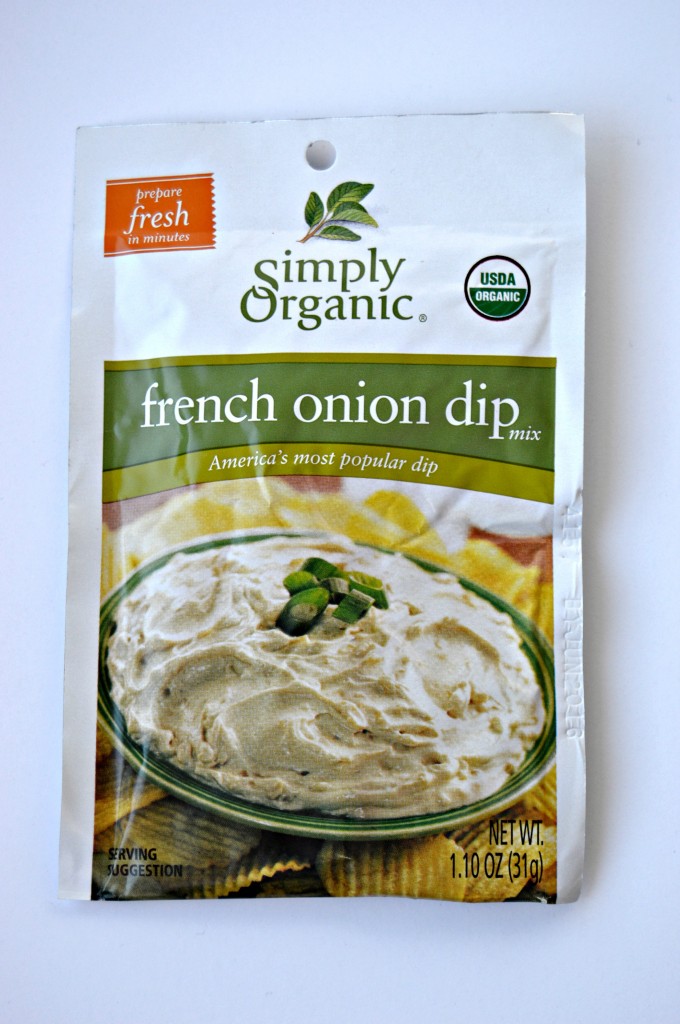 They are also a no-brainer to throw together.  While you may be able to find a homemade version of French onion seasoning, I like to cheat on those homemade versions and buy the mix packet.  It's easy, you can find several brands with great ingredient lists (the one above is great), and  the taste rocks my socks off <– except not really, because it is super cold right now.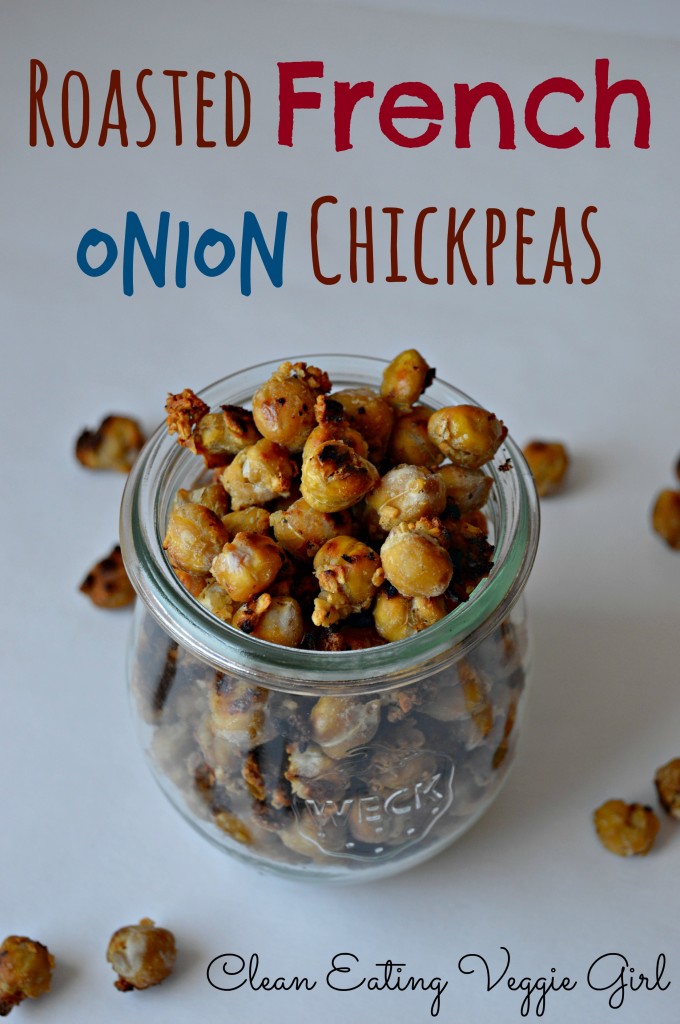 Roasted French Onion Chickpeas
Vegan
Serves 2 to 4
Ingredients
15 oz can chickpeas, drained and rinsed
1 TB extra virgin olive oil (1 tsp of Bragg's Liquid Aminos in place of EVOO works for an oil-free version)
3 TB French onion dip or soup mix (you could also use a homemade version)
olive oil cooking spray
Directions
1. Preheat oven to 400 degrees F.  Line baking sheet with foil and spray with olive oil cooking spray.
2. Combine chickpeas, oil or aminos, and French onion mix in medium bowl.  Stir until chickpeas are well-coated.
3. Spread chickpeas into a single layer on the baking sheet.
4. Roast chickpeas for approximately 30 minutes, tossing once halfway through.  The chickpeas should come out golden brown and slightly crispy.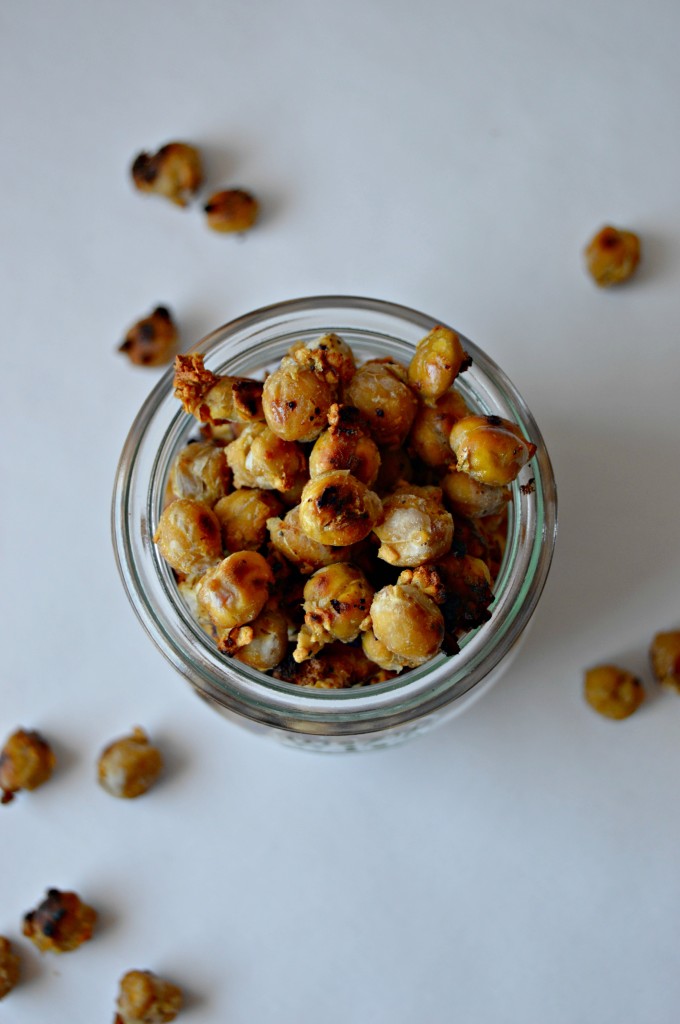 The chickpeas are:
Flavorful
Crunchy
Salty
Oniony
Crispy
Protein-packed
Satisfying
Delicious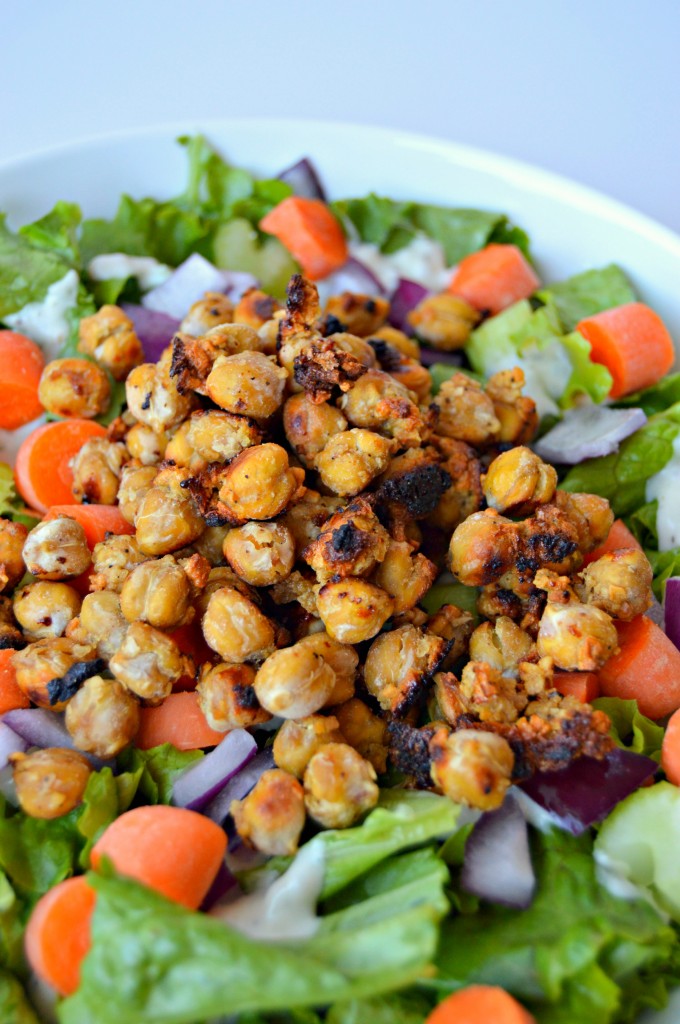 While these look and taste pretty and delicious all on their own, I could not resist adding them to a salad in place of croutons.
I have not tried these on soups yet, but I can only imagine how delicious that would taste.  I am thinking these would be the perfect accompaniment to a bowl of butternut squash or potato soup.  Or heck, you could make it really French oniony by throwing these in a vegetarian or vegan bowl of French onion soup!  Roasted chickpeas just may be saltine crackers' new cooler and tastier younger sibling!
Are you a roasted chickpea aficionado like I am?  You should probably Pin these and share them on Facebook and Twitter using the buttons below.  Or, if you are new to roasted chickpeas, please immediately stop what you are doing, drop everything, and make these ASAP!
What is your favorite way to eat chickpeas?