I am so excited, friends!  It is Friday, this is the last day of the work week, we are so close to Christmas, and I only have one and a half days of work next week!  Oh, and I am a lucky duck and get to go see Beauty and the Beast: The Musical tonight with Joanna and Erin.  What could be better?  Outside of tonight, I don't have a whole lot of elaborate plans for the weekend.  Just finishing my Christmas shopping, present wrapping, some cleaning, and some packing.  I can hardly wait for Tuesday to get here so, for once, I am hoping this weekend moves quickly!
But until then… let's talk food.  I have four delicious recipes to share with you today that I tried and loved.  Believe me when I say that you are going to want to make these!
Friday Foodie Favorites: December 19, 2014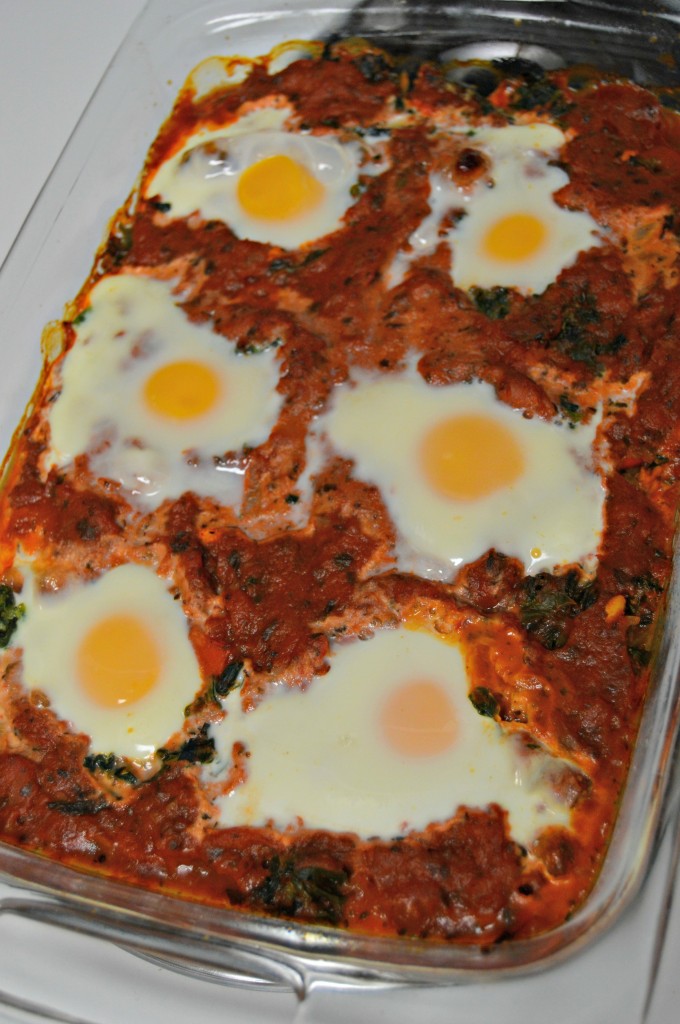 If you are a fried egg lover like I am, you are going to love this one!  I made Elizabeth's Baked Eggs with Potatoes, Spinach, and Marinara for dinner a few weekends ago.  I followed the recipe exactly, but left out the cheese to cut down on some of the dairy.  I did not miss it one bit!  I also threw in some zucchini to beef up (no pun intended) the amount of veggies in the dish.  It turned out so good.  It reminded me of a lasagna/Italian casserole of sorts, and the eggs on top were an extra special treat.  I also really appreciated the fact that this recipe left me with two extra servings for dinners the next two nights.  It turns out that you can easily reheat baked eggs in the microwave and they still taste amazing!  Finally, I can SO see this working for breakfast, as well.  I am excited to try that in the near future!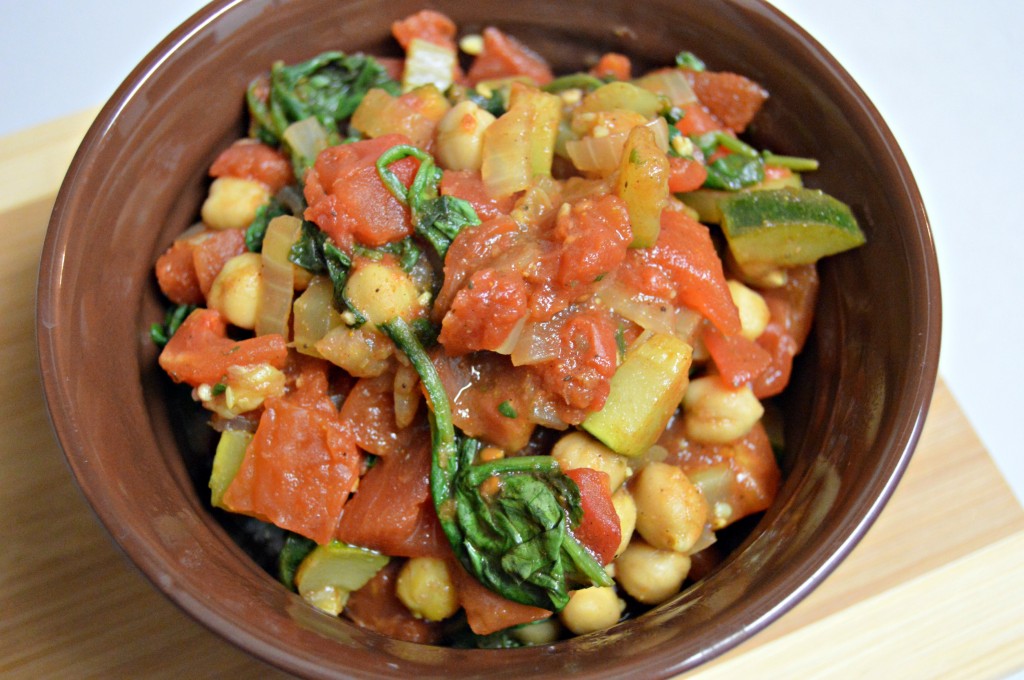 The first dish that I ate that turned me onto Indian food was chana masala.  A couple weeks back I had a major craving for this chickpea dish that I had to satisfy.  Chana masala is pretty simple to make, but I wanted to use an existing recipe as a guide for my version.  I cooked up a pan of chana masala based off of this recipe, but I added zucchini to mine, used canned diced tomatoes, and used fresh spinach.  The flavors were spot on and all of my longings for Indian food were met.  I was also, once again, reminded of how much I love seasoning food with garam masala.  If you have not cooked with this spice mixture yet, you need to!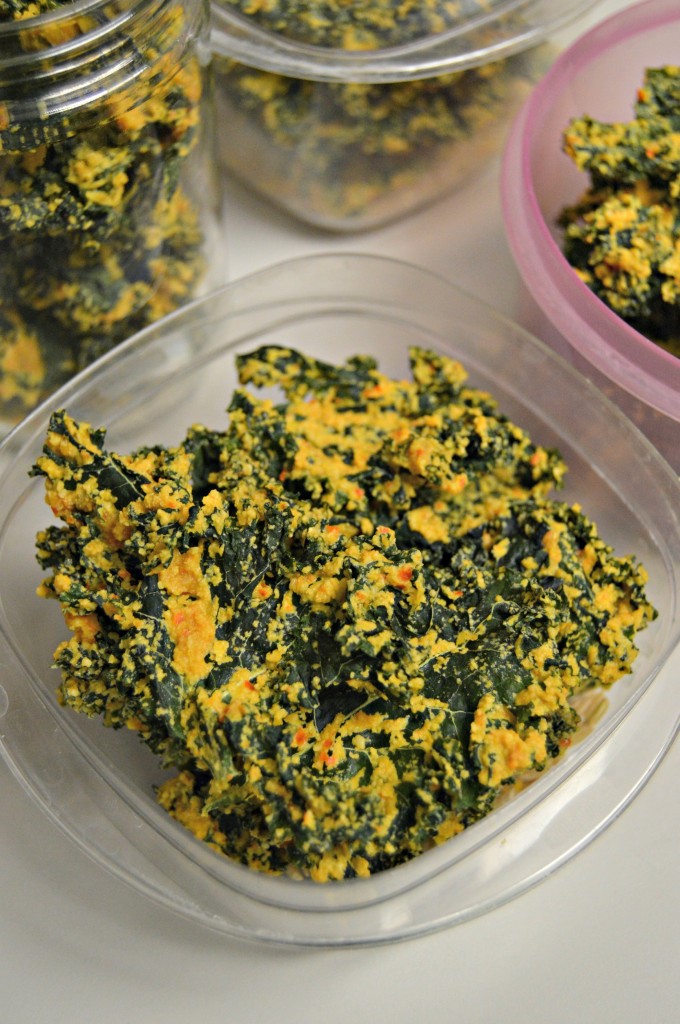 Joy's Cheesy Kale Chips are a game changer.  A snack time game changer, that is.  Most people do not think of kale as a snack, but I sure do!  That is because I have discovered the deliciousness of kale chips.  I have bought them from the store for over a year now (and still do, but they get pricey), but after I received a dehydrator last Christmas, I have been making my own.  I was in search of a vegan "cheesy" version about a month back and came across this recipe.  It was labeled as "the best," and I have to agree.  I literally licked the bowl of leftover cashew "cheese" it was so good.  My favorite thing to do is to make these kale chips on a Sunday so that I have afternoon snacks ready for the whole work week.  Who knew snacking could be so healthy AND delicious?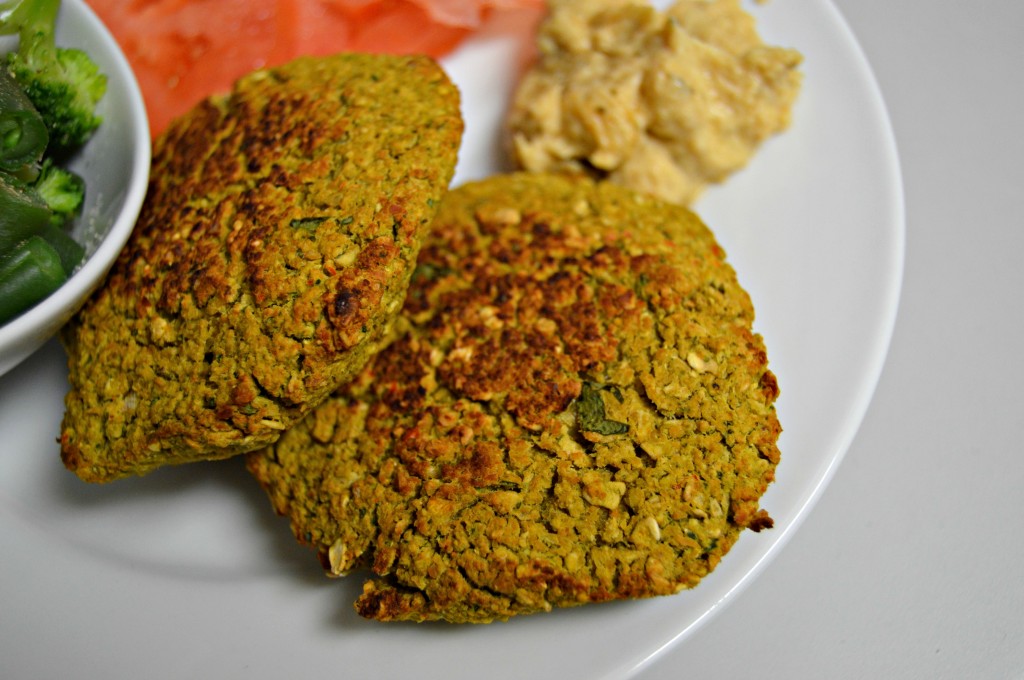 Chickpea burgers are no-brainers for me when it comes to easy week night meals.  Whenever I run across a new recipe, I always save it for future lazy nights.  I probably have at least ten chickpea burgers recipes "bookmarked" on my computer 😉  The winner this last time around was Sarah's recipe for Spicy Vegan Chickpea Burgers.  Any dinner that only takes five minutes to prep instantly scores major points.  It certainly did not hurt that these tasted delicious, too!  I followed Sarah's recipe nearly to a tee, but subbed in red bell peppers in place of the corn.  Oh and for the heads up, these are fantastic dipped in hummus!
That's all, folks!  Three lunch/dinner recipes and a snack to go with 'em.  I hope you enjoy!
Before I leave you this Friday, I want to announce the winner of the two tickets to Beauty and the Beast: The Musical this Sunday.  Congratulations to Paige, who entered over at Joanna's blog.  Enjoy the show!