I am really excited that it is Wednesday.  This week's Wednesday is my Thursday because I am heading home to Iowa tomorrow afternoon for the weekend to celebrate my dad's birthday and my birthday, to see my parents (and their new puppy dog!), to snuggle my doodles, and to finally spend time with the bf and some of my best friends back home.  Oh, and delicious food and drinks will be consumed, too!  It is bound to be a busy and fun weekend.  It better be since I have been looking forward to it for the last month and a half!
But before I get ahead of myself, let's not forget that today is still Wednesday and it is time to celebrate another day of plant-based eats.  Check out What I Ate Wednesday Sunday!
Breakfast
I have been bringing back the sweet/savory combo for breakfast a lot lately.  On this particular morning, I ate a toasted whole wheat English muffin topped with blueberry jam, mashed avocado, and sea salt.  On the side were some scrambled eggwhites mixed with hot sauce and black pepper.  SO good!
Mid-Morning Snack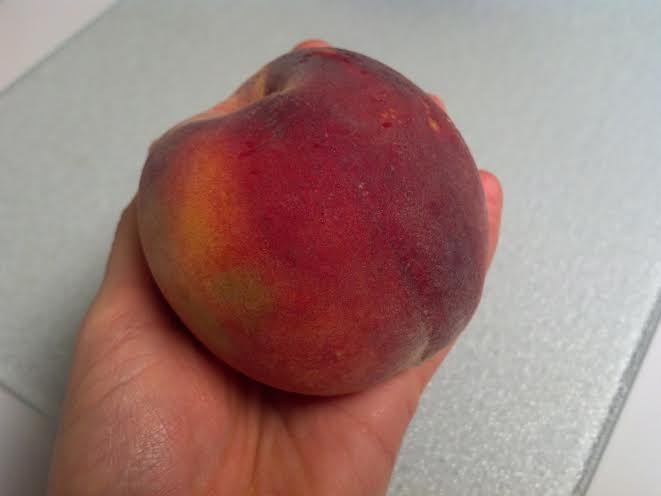 Later on in the morning I snacked on a peach.  It wasn't quite as good as I was hoping for, but still delicious after having not eaten one in months!
Lunch
I found this at the grocery store Saturday morning: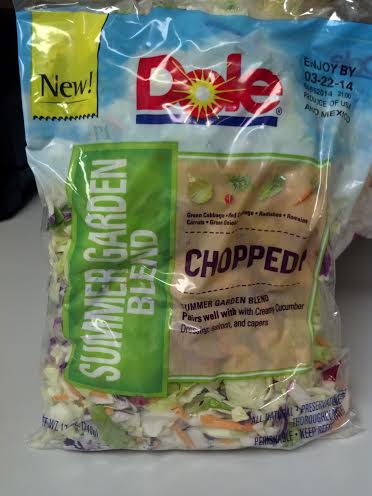 It got turned into my lunch.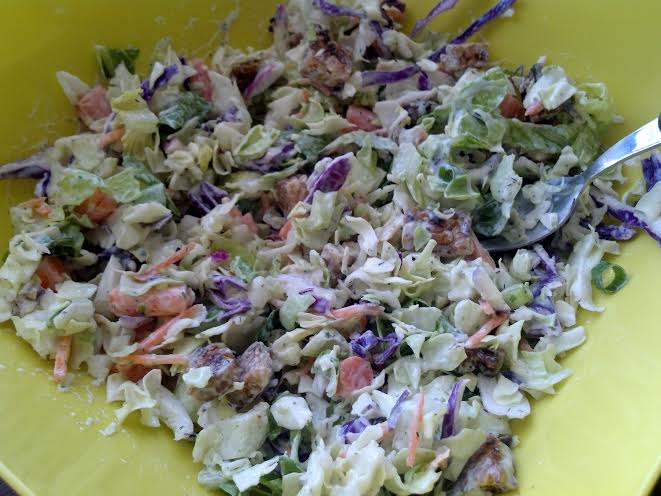 In my giant mixing bowl (does anyone else use these for salads?) went the salad mix (cabbage, Romaine, radishes, carrots, green onions), leftover marinated and sauteed tempeh, baby carrots, and my vegan dill and ranch dressing.  It was delicious and put me even more in the mood for Summer to hurry up and get here!
Afternoon Snacks
I re-hydrated and replenished my nutrients after a strength training workout with a green smoothie.  This one contained unsweetened vanilla almond milk, vanilla Vega One, a frozen banana, frozen cranberries, and lots of spinach.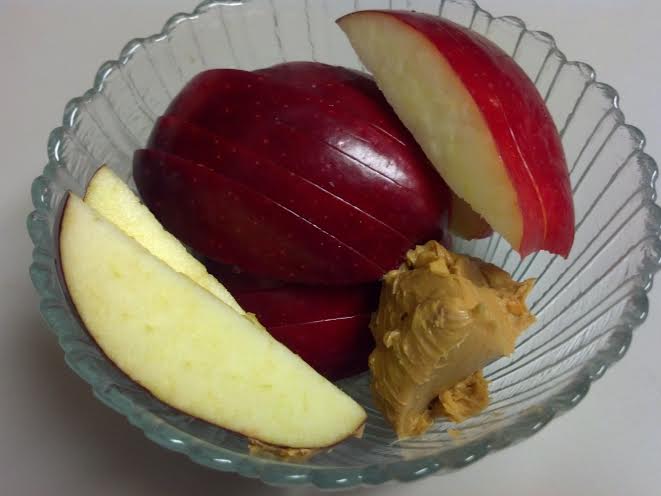 After a quick afternoon nap, I snacked on a sliced apple dipped in crunchy cashew butter.  I LOVE that stuff!
Dinner
Dinner was a tasty curry vegetable chili.  More on this on Friday!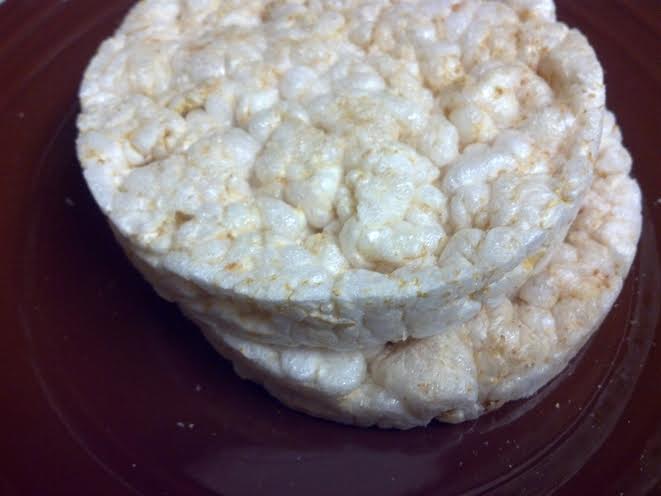 And on the side I ate 2 lightly salted rice cakes.
Evening Snacks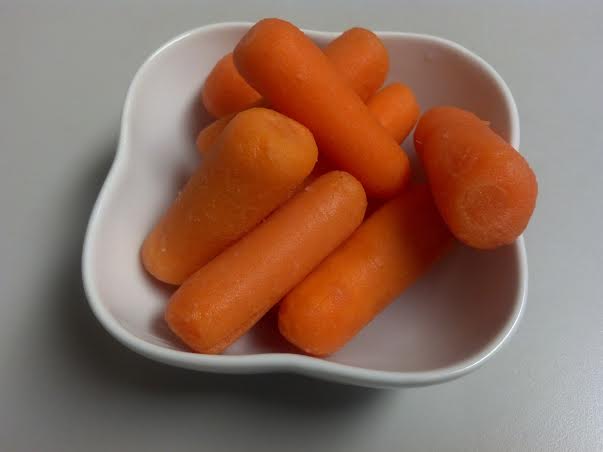 Evening snacks included carrots…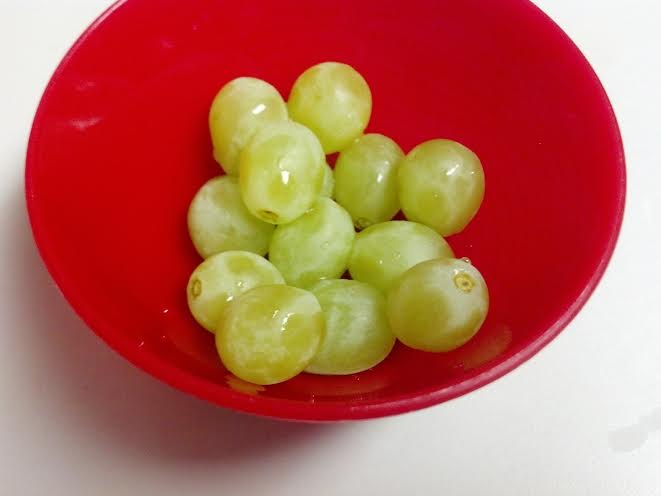 …green grapes…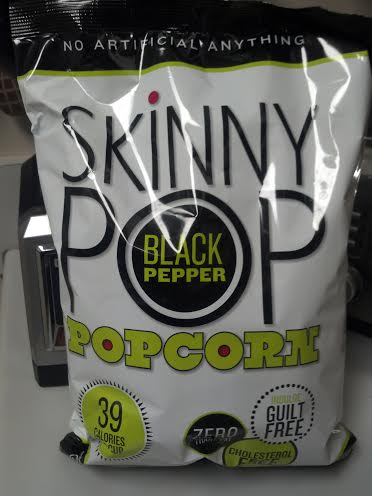 …and popcorn, of course!  I picked up a bag of this popcorn a couple of weeks ago and have been loving it ever since.  Gotta love the simplicity of the ingredient list, too!

Have a fantastic Wednesday everyone!
Related articles