Welcome to the first What I Ate Wednesday post of March!  If you have not figured it out, I am pretty much obsessed with the month of March.  Spring is right around the corner and, better yet, so is my birthday!  I hope I am not the only (crazy?) person out there who likes to celebrate their birthday month!  I think we should all do that!
Let's kick off the celebration by joining in on the What I Ate Wednesday party, hosted by Jenn at Peas and Crayons!
What I Ate Wednesday this past Sunday!
Breakfast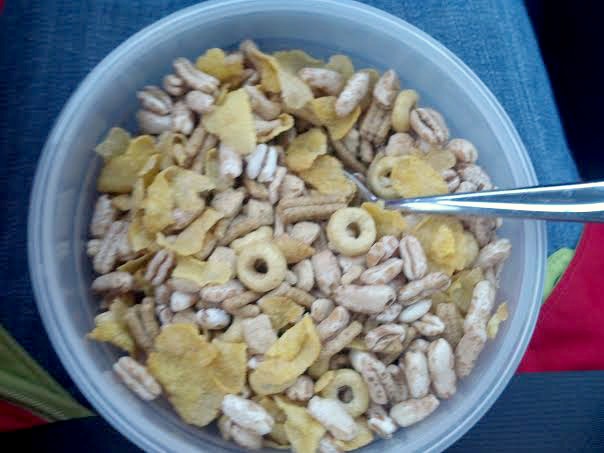 After a fun weekend in Des Moines with some of my old college roomies, I hit the road to head back to Omaha.  On the way, I ate a mixed bowl of cereal sans almond milk.  In the mix: Corn Flakes, Arrowhead Mills puffed kamut, Kashi Heart to Heart Nutty Chia Flax cereal, and Kashi Go Lean Original cereal.
Lunch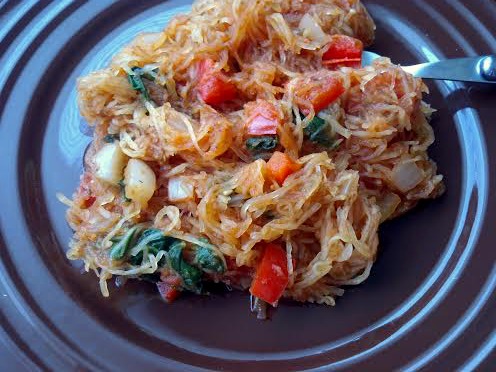 Once I made it back, I heated up some leftovers from Friday night's dinner: spaghetti squash "pasta" with sauteed onions, red peppers, and spinach, marina sauce, and Italian seasoning.
Afternoon Snacks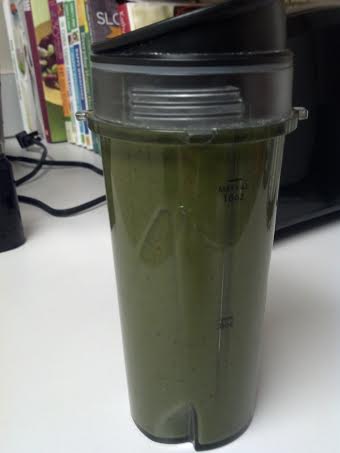 After my workout, I refueled with a green smoothie consisting of unsweetened vanilla almond coconut milk, chocolate Vega One, frozen banana, frozen cranberries, frozen raspberries, and lots of fresh spinach.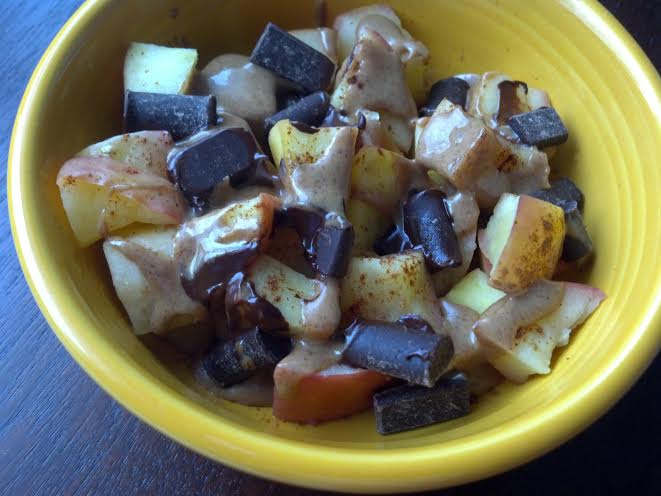 I don't think a Sunday afternoon is complete without my current favorite snack: warm diced apples, cinnamon, almond butter, and dairy-free chocolate chunks.
Dinner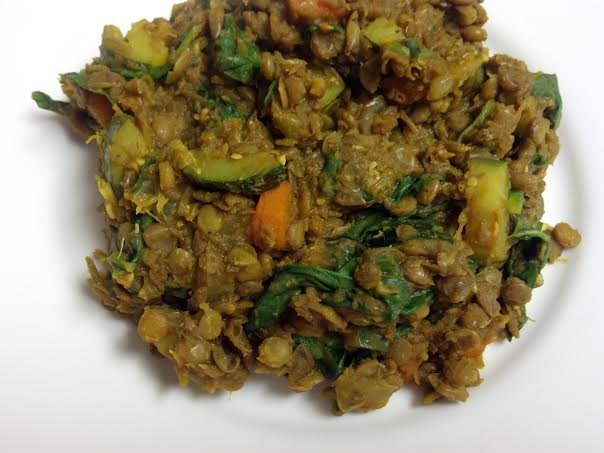 Dinner was Kim's Curried Vegetable Lentil Chili, which she shared as a guest post here a few weeks back.  I was so excited to finally be able to make it, and it did not disappoint.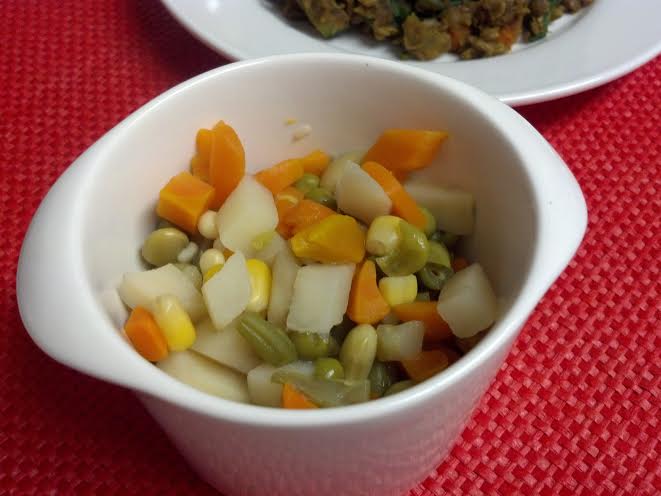 On the side I ate cooked mixed vegetables because for some odd reason I was really craving them.  Yes, I have weird cravings 😉
Evening Snacks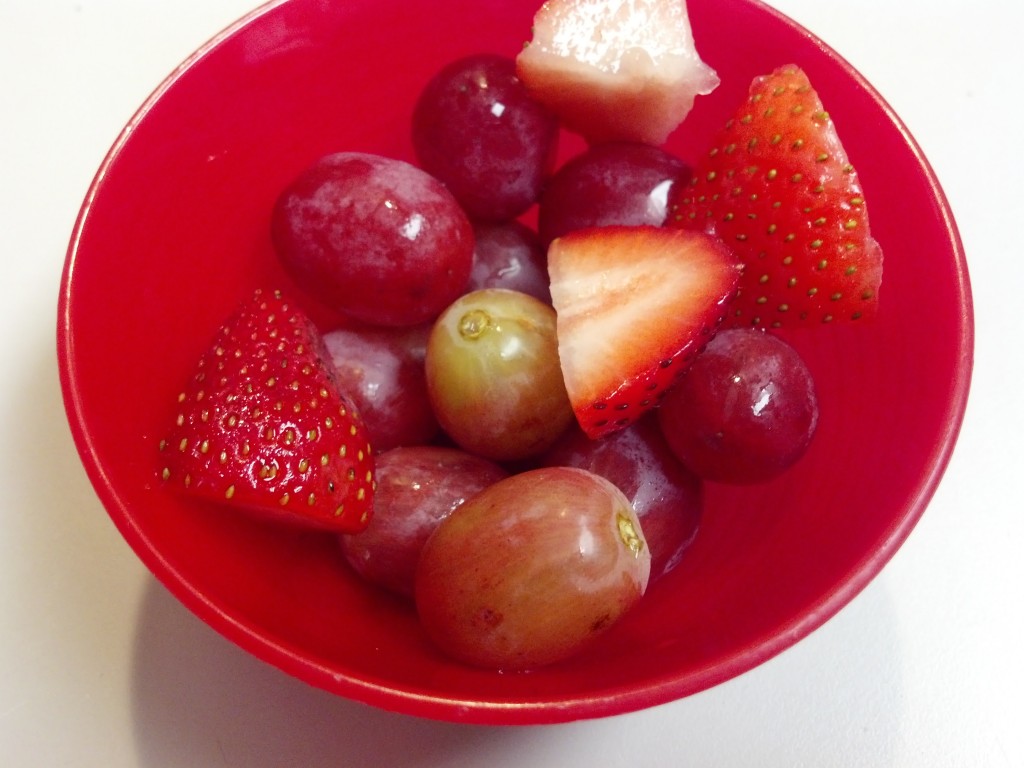 Desserts for the night included fresh fruit…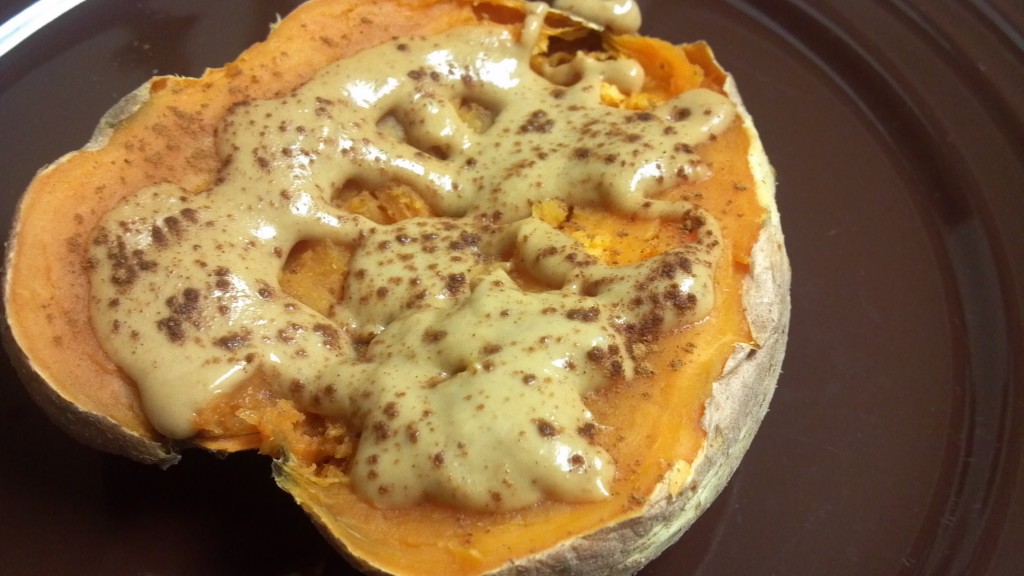 …and a baked sweet potato topped with maple almond butter.

Have a great Wednesday, everyone!  Go eat lots of green foods!
Related articles