Happy Wednesday, Friends!  You have been getting some Wednesday posts from me lately, but nothing that involves a chronicle of my daily eats. It is time that I jump back in and join the What I Ate Wednesday party again.  Better late than never, right?  And to help keep things interesting, I am going to change the format up a bit.  It is What I Ate Wednesday last Saturday…backwards style!
Evening Snacks
I rounded out the night with the usual…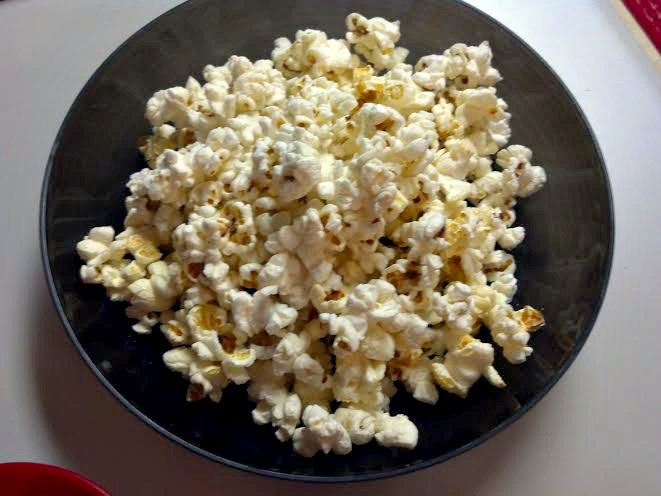 Popcorn…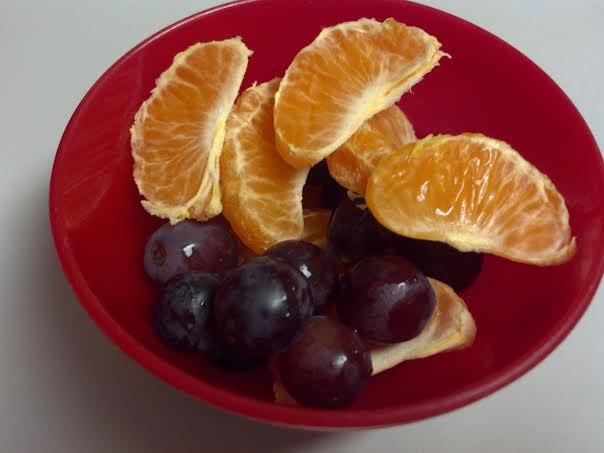 …fresh fruit…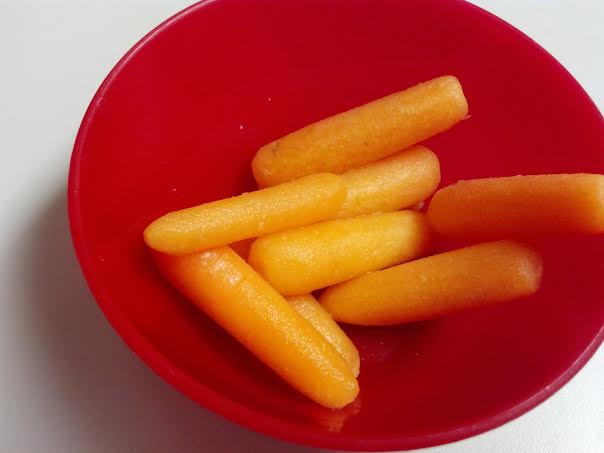 …and some baby carrots- because I do not think that I can go a day without them.
Dinner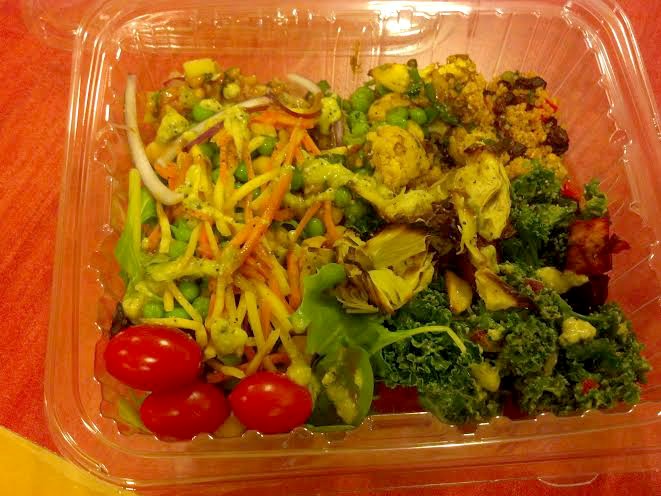 Dinner was from the salad bar at Whole Foods…aka one of my favorite things ever.  I met up with Joanna, Erin, Jess, and Jamie (and babies, Eleanor and Jada!) and we had a blast, as always!  In the mix: a little bit of everything delicious.  P.s. I just realized that I was with all E's and J's and now I'm starting to feel like I was a bit out of place with an "H" name 😉
Afternoon Snacks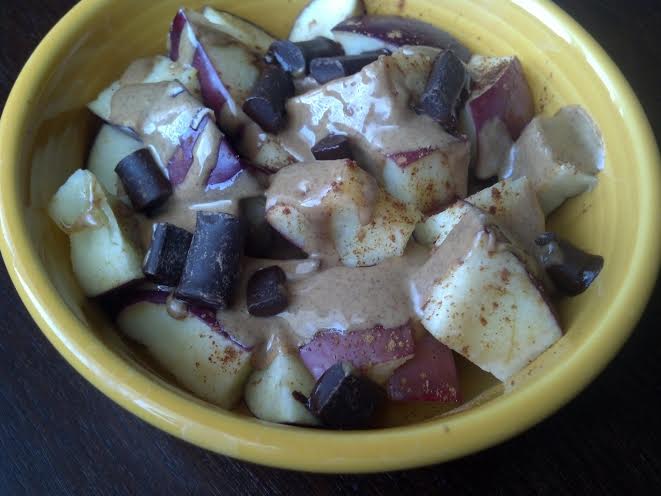 A couple of hours before dinner, I snacked on my current favorite snack: A microwaved diced apple (drain any water afterwards) topped with cinnamon, almond butter, and Enjoy Life vegan chocolate chunks.  The AB and chocolate get all warm and melty.  It is AWESOME.
Lunch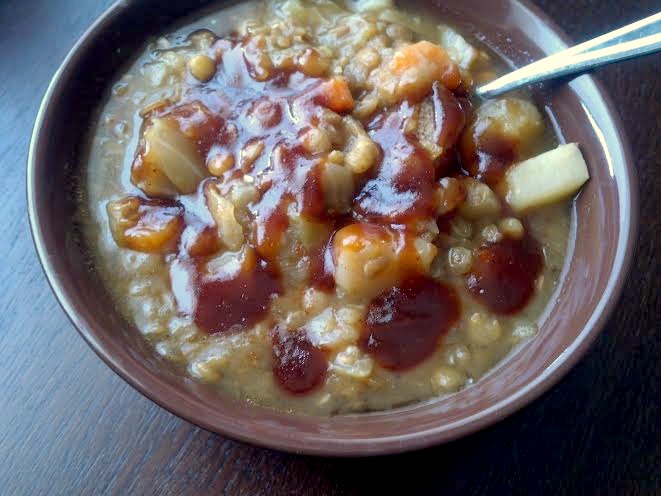 Lunch was a big bowl of barbecue vegetable stew I had cooked up over the weekend- with extra bbq sauce on top, of course!
Mid-Morning Snack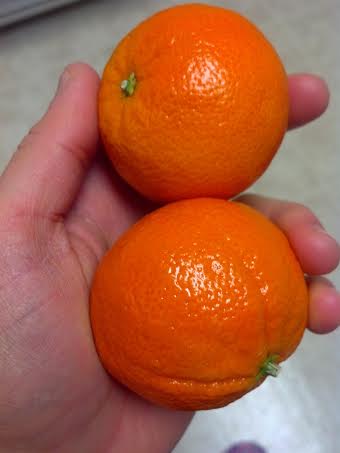 Cuties!  Because no day is complete without them…well, unless they are out of season! 😉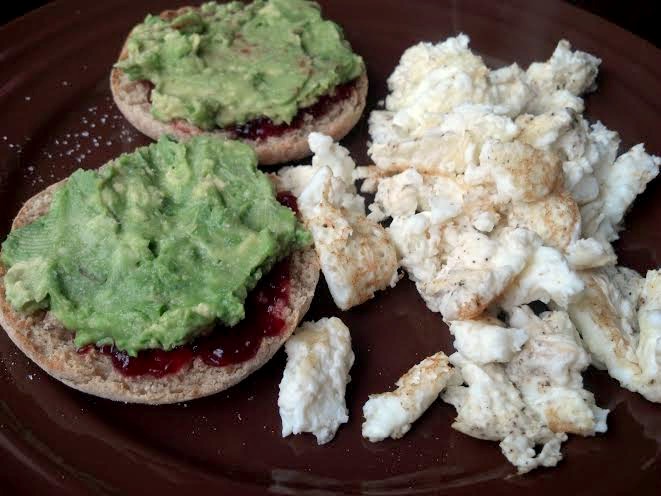 I brought back one of my old favorites for breakfast: the sweet and savory combo!  I topped a whole wheat English muffin with blackberry jam, mashed avocado, and sea salt.  On the side I ate scrambled eggwhites.
Breakfast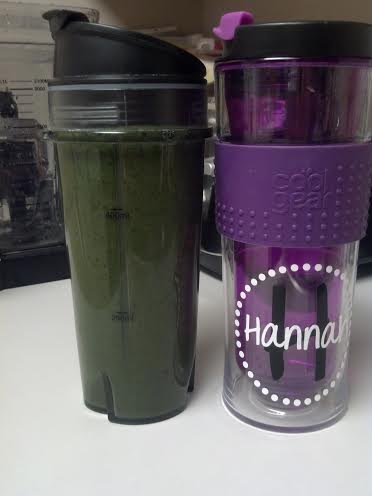 And finally, my day started out with lots of hydration from water and a green smoothie.  In the mix for the green smoothie was unsweetened coconut milk, vanilla Vega One, frozen banana slices, frozen cranberries, frozen raspberries, and spinach!

And there you have it!  I finally shared a full day of eats with you.  I hope I did not confuse you too much with my backwards style.  But hey, y'all are smarty pants so I am sure you followed along just fine!
Related articles