Happy Friday!  And boy, is it a happy Friday for me!  I took off work three hours early yesterday afternoon and headed back home to Iowa.  I am spending my birthday weekend with my family, puppy dogs, boyfriend, and friends and could not be happier.  Home is where the heart is, right?
I have a haircut, some weight lifting, a walk, and some puppy snuggling on the agenda today.  Tonight I am doing dinner with my bf and parents at one of my favorite Mexican restaurants, and after that the boyfriend and I are meeting up with two of our best friends to hang out and drink.  We always have a great time when we are together so I cannot wait!
But before I leave you all for the weekend, I want to share with you some of my favorite recipes that I have tried out within the past week or so.  It's another Friday Foodie Favorites roundup!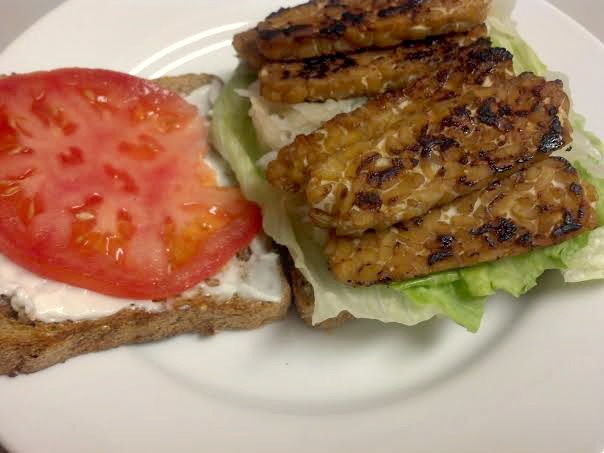 If you haven't figured it out yet, I am obsessed with tempeh.  So, no surprise here, when I saw Char's post for Tempeh Bacon I knew that I had to make it.  It's funny, really.  I never liked bacon or BLTs when I ate meat.  But now that I follow a mostly plant-based diet, I cannot get enough of meatless "bacon."  I cut my tempeh into a bit thicker slices than Char and made three servings out of it.  Two servings were used for BLTs with lettuce, tomato, vegan mayo, and sauerkraut.  I used the third serving in a salad and it was equally delicious.  Seriously, friends, who needs bacon when you have tempeh "bacon?"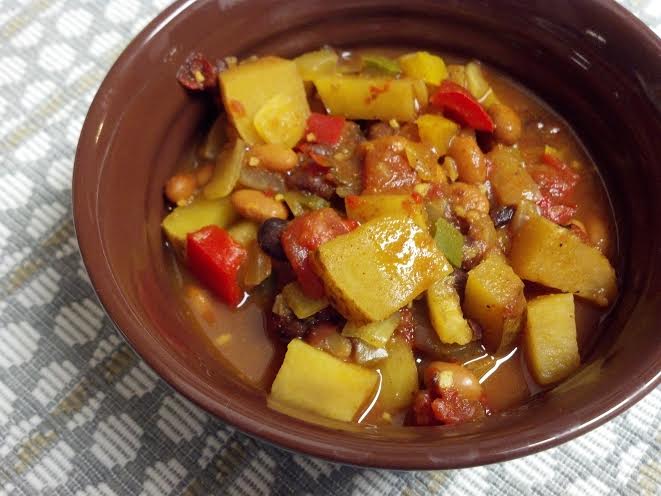 I love curry and I love chili, so when I saw the two combined in Jackie's recipe for Slow Cooker Potato Curry Chili, I was quite certain that the recipe would be a winner.  It turns out that I am a pretty good judge of recipes 😉  This is definitely a keeper.  I love all of the protein that the chili contains and that it is chocked full of veggies, including one of my favorites- potatoes!  Oh, and the fact that you can just throw everything into your slow cooker in the morning and have dinner ready in the evening…well that is the best thing ever.  This one is spicy, but in all the right ways.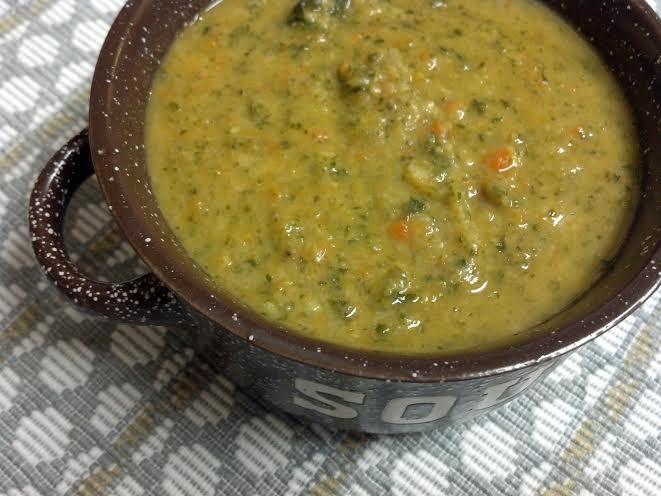 I have, in fact, been on a major soup kick lately….as if you hadn't noticed 😉  When I saw Emily's recipe for her White Bean and Kale Veggie Stew, it instantly made my meal plan for the coming week.  Anything that contains parsnips, carrots, and kale is pretty much immediately a winner of a meal in my book.  I think I added a bit too much broth to mine because it was thinner than Emily's, but luckily it was still equally delicious.  I also was super sad when I realized I did not have any chickpeas on hand (weird…) so I was not able to make the crunchy roasted chickpeas to top my soup with.  It was fantastic with crackers and rice cakes, but I definitely think it would have been phenomenal with the chickpeas.  I guess I will just have to make it again so that I can give 'em a try!
That's it!  I know, I normally post at least four recipes for my Favorites posts, but in all honesty I just have not been cooking up a lot of recipes lately.  Next time I promise I will have four fantastic ones for you…or more!
Related articles