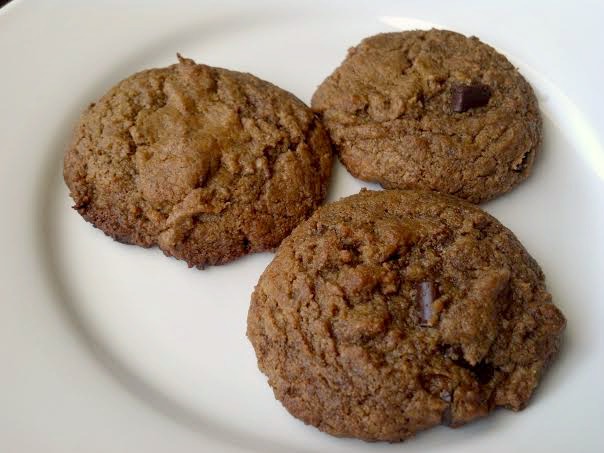 Today is a special day.  Well, I'd like to think so at least.  Today is my 26th birthday!  Each year that my birthday rolls around, I become more and more surprised and amazed that I am as old as I am.  I do not feel 26.  Granted, I do not really think that I look 26 either.  I am still getting the "are you a college student?" question.  If they only knew that I actually work with college students.  But none the less, I have reached the point where I am sometimes carded and sometimes not (I still think its crazy when I am not), and where all of my friends are getting married and having babies.  It looks like I am, in fact, an adult.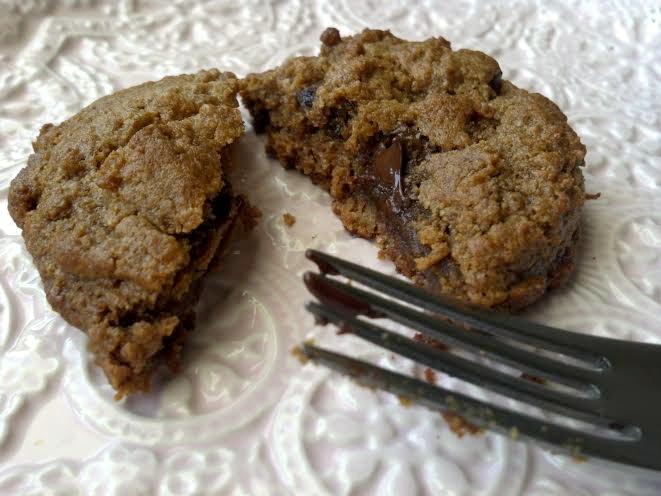 So far I have decided that getting older really isn't so bad.  I am sure my views on this may change later in life, but so far it is treating me well.  I think (or at least hope) that my 26th year of life will treat me very well.  My favorite and lucky number for as long as I can remember has always been the number 26.  That has to be a good sign, right?  I feel like this is just bound to be a good year.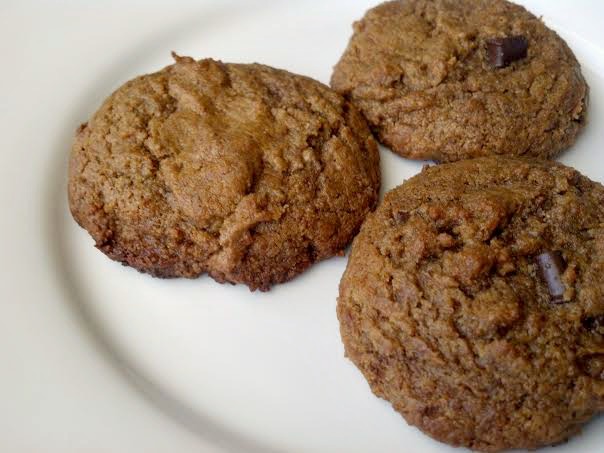 If you hadn't noticed, it is pretty rare that I post dessert recipes.  I have the breakfast, lunch, and dinner recipes down, but in all honesty, I am just not much of a baker.  Sharing a dinner recipe for my birthday didn't really seem very fitting though, you know?  So I sucked it up and got my booty into the kitchen to do some baking.  I adapted my Salted Nut Roll Cookie recipe and created another delicious batch of nut butter cookies.  What better way to celebrate a birthday than with baked goods?  Next time I just need to find someone to do the baking part for me…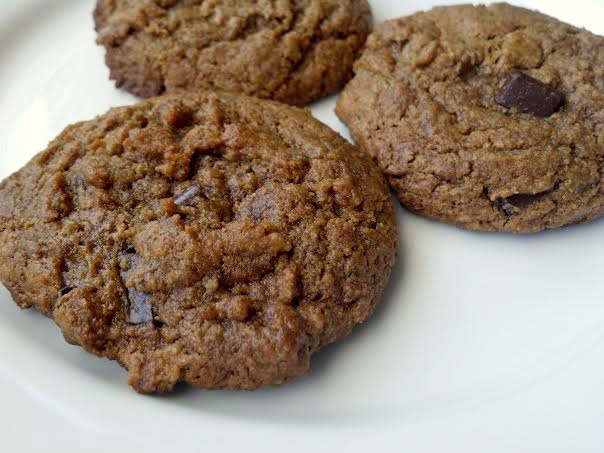 Almond Butter Chocolate Chunk Cookies
Vegan
Makes approximately 16-18 cookies
Ingredients
1/2 cup whole wheat pasty flour
1/2 cup coconut sugar
1/4 cup light brown sugar
1 tsp baking soda
1/2 tsp baking powder
pinch of fine sea salt
1 cup creamy roasted almond butter (mine only contained roasted almonds)
1/4 cup + 1 TB unsweetened applesauce
1 tsp pure vanilla extract
3-4 TB vegan chocolate chunks, chopped (I used Enjoy Life brand)
Directions
1. Preheat oven to 350 degrees F.
2. Combine all dry ingredients (except chocolate chunks) in a large bowl and mix well.
3. Stir in wet ingredients until combined.
4. Add chocolate chunks and incorporate into the dough.
5. Refrigerate the dough for at least one hour.
6. Roll the dough into 1-inch balls.
7. Bake for approximately 8-10 minutes, or until just golden brown.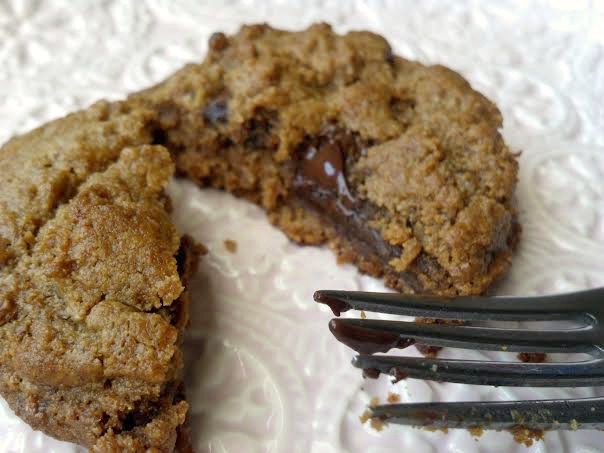 I like to under-bake my cookies a bit so that they are extra soft and chewy.  And since these do not contain eggs, you can totally get away with that.
I ended up with a couple of plates full of cookies.  Oh yes, there were more than just these three.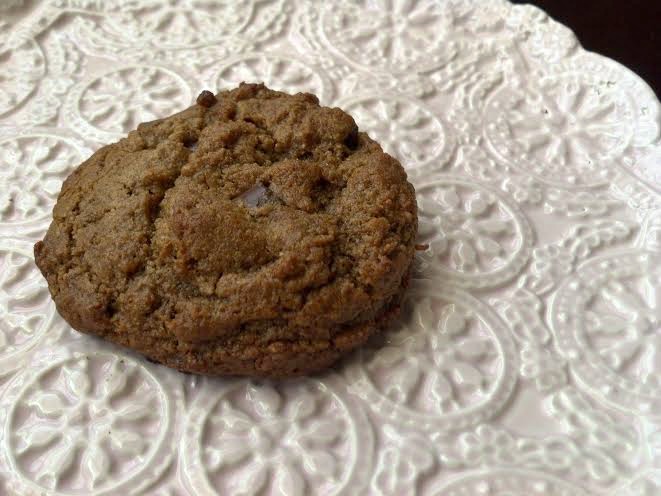 But I made a special larger and thicker cookie for myself.  That is what happens when you have enough cookie dough left over for one and a half to two cookies.  It just makes sense to combine it and make one extra large cookie, right?  Go big or go home.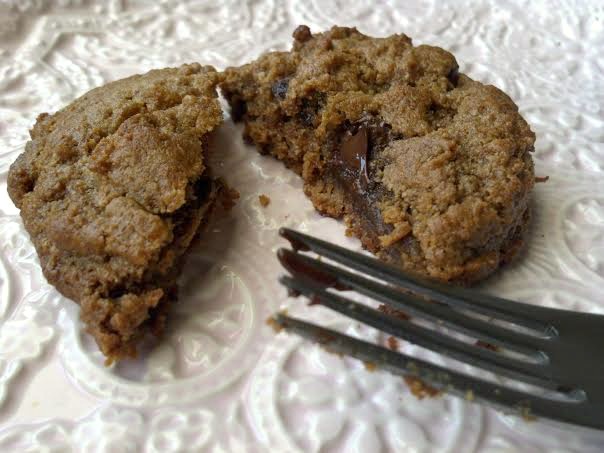 Is there anything better than cutting into a warm cookie fresh out of the oven?
Oh, that's right.  Actually eating it is the best part!
P.S. These cookies are definitely co-worker approved.  This batch was gone in 24 hours.  I think they may have liked them? 😉
What treat did you make/eat on your last birthday?