And just like that, Wednesday is here and we are halfway through the month of April.  I am itching for some May weather, and I have so many things to look forward to in the month of June.  Basically, I would not be too upset if the rest of April sped on by.
But until then, let's talk about food!  I'm linking up for What I Ate Wednesday today to share a day of my eats.  Here is everything that I ate this past Saturday.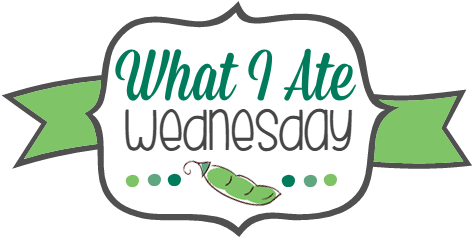 What I Ate Wednesday: April 15, 2015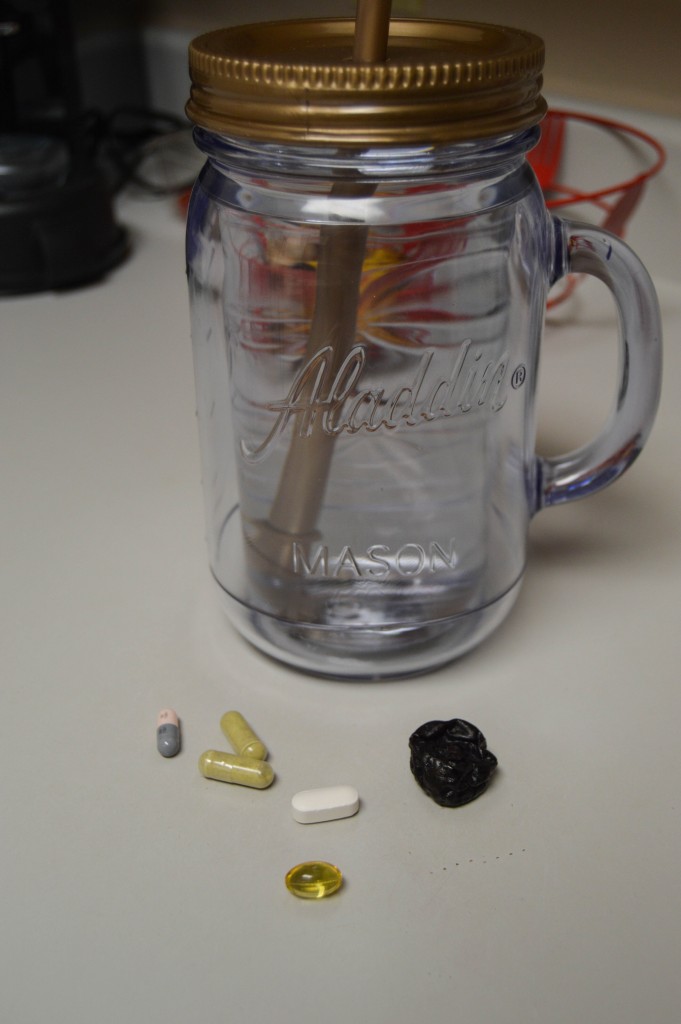 My day started out with my usual morning routine.  I took my acid reflux medication, a calcium supplement, olive leaf extract, and primrose oil with tons of water.  I then treated myself to something sweet to get the icky taste out of my mouth: a dried prune!  Yes, I think prunes are a treat!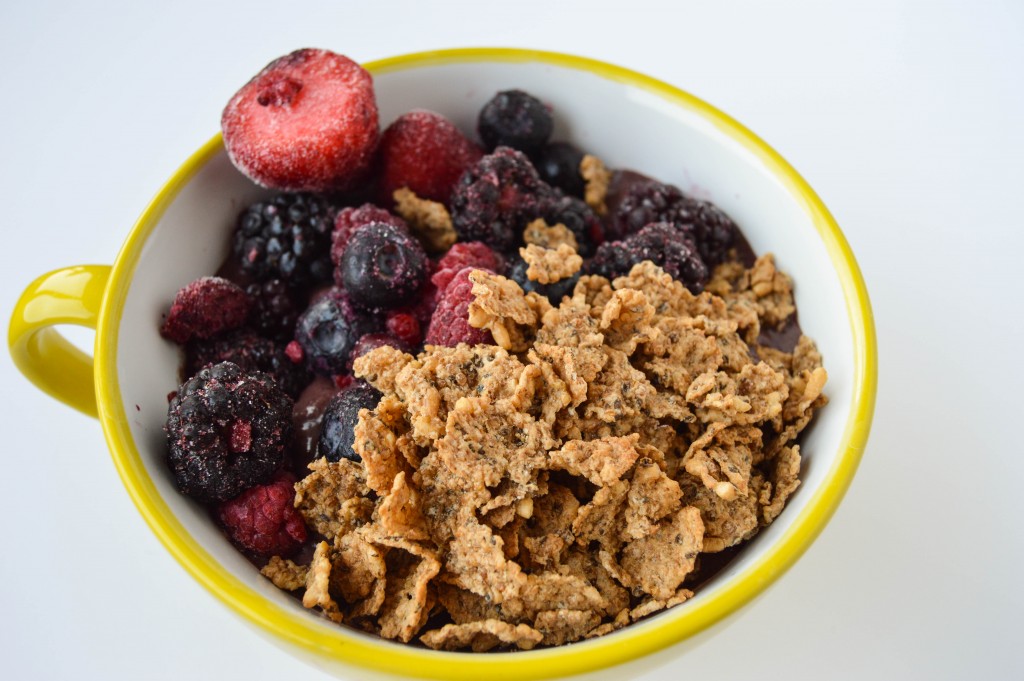 About an hour later, I sat down to a homemade acai bowl topped with frozen berries and gluten-free quinoa and chia cereal.  It was delicious, as always.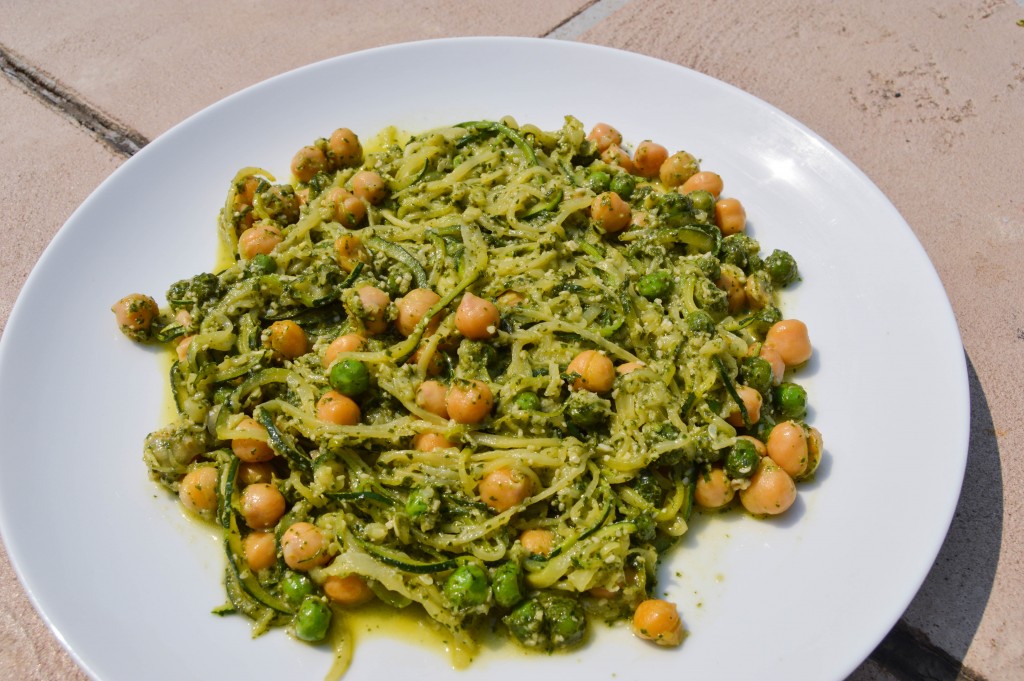 Lunch was the results of the latest Three Cooks One Kitchen cooking adventure.  I'll be sharing the recipe tomorrow, but I'll give you some hints.  It involves two kinds of peas, pesto, and zucchini noodles.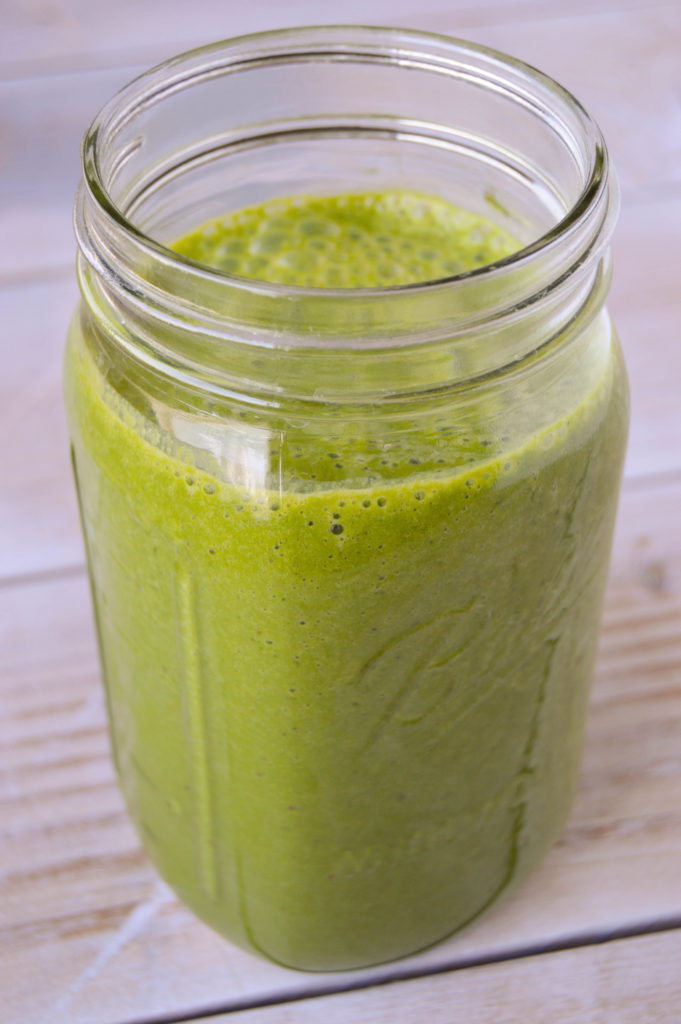 Around 3:30 in the afternoon, I drank a green smoothie.  In the mix was unsweetened vanilla almond milk, BodyBio oil, vanilla Vega One, frozen banana, frozen zucchini, and tons of fresh spinach.  I am finally able to drink these without having to cover up in a blanket!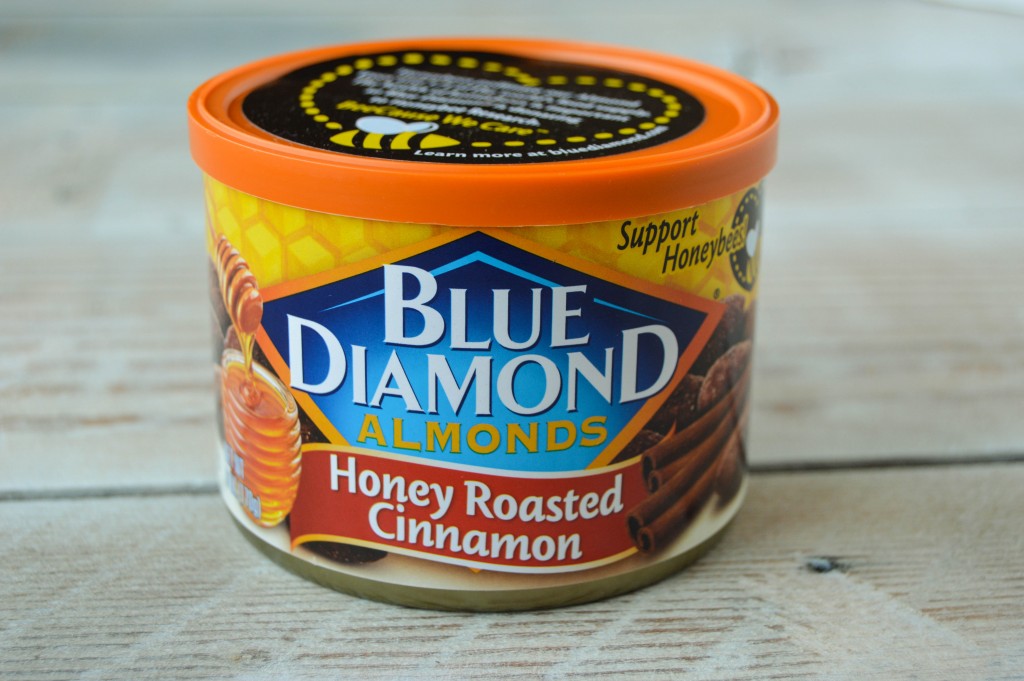 A couple of hours later, I snacked on a handful of these honey roasted cinnamon almonds from Blue Diamond.  Holy cow, these are good.  They are a must buy!  But be sure to only grab a handful, or you might eat the whole container in one sitting 😉
I pre-gamed for dinner with a handful of pills.  I have been taking quite a few vitamins and supplements lately, and splitting them up between the morning and the evening makes taking them slightly less daunting and annoying.  Here we have glutathione, a probiotic, Vitamin D, primrose oil, a small dose of thyroid medication, and more olive leaf extract.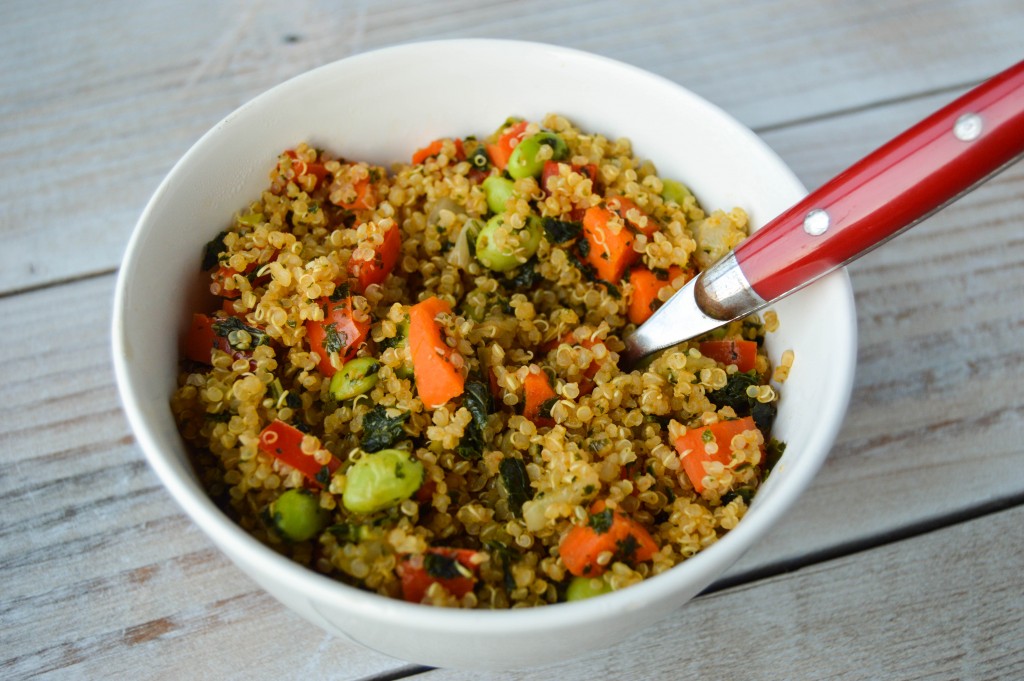 Dinner was a super delicious quinoa "fried" rice chock full of delicious veggies.  I'll share more on this in a future Friday Foodie Favorites post.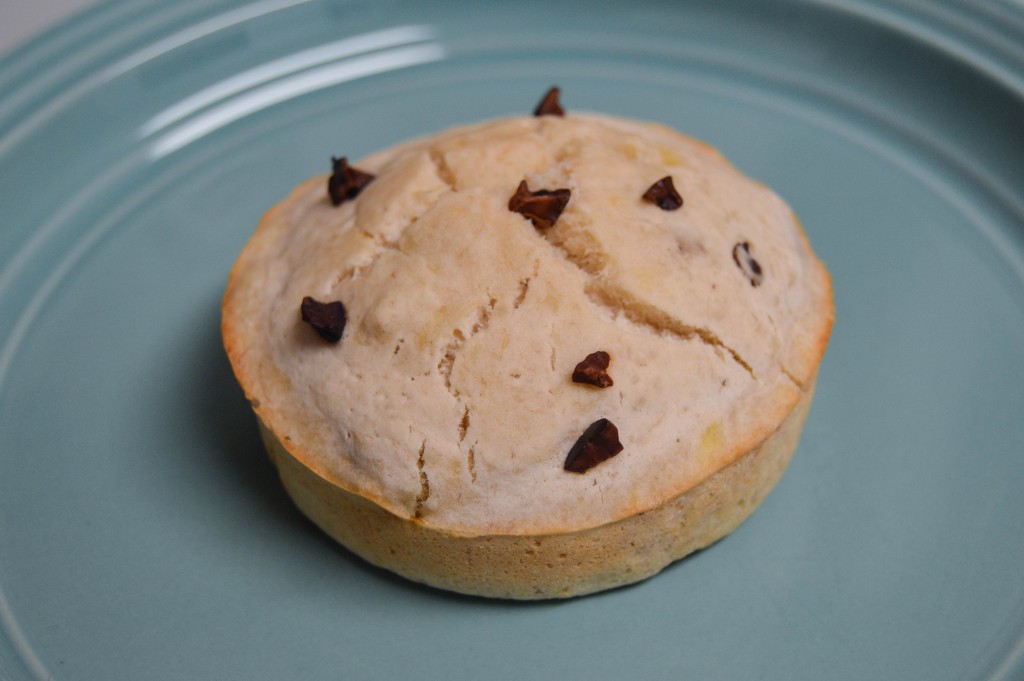 I finished off the evening with my Single-Serve Cacao Nib Banana Bread Muffin.  Boy did it satisfy every single one of my sweet cravings!
I was provided with free almonds from Blue Diamond.  This post also contains an affiliate link for Vega One (with free shipping!).  I appreciate your continued support of CEVG!