After two weeks of not-so-healthy eating back home for the holidays, it is time to kick it back into gear with the new year.  I try to set myself up for success by stocking my freezer, fridge, and pantry with healthy foods, and by planning out veggie-filled meals for the week.  After returning back to Omaha on Saturday, I had plans for a weekend of meal planning, grocery shopping, and meal prepping.  Thanks to a little hard work on the weekend, Monday is here and my week is already off to a healthy start.  My goal is to make this week's eats healthy, easy, and delicious!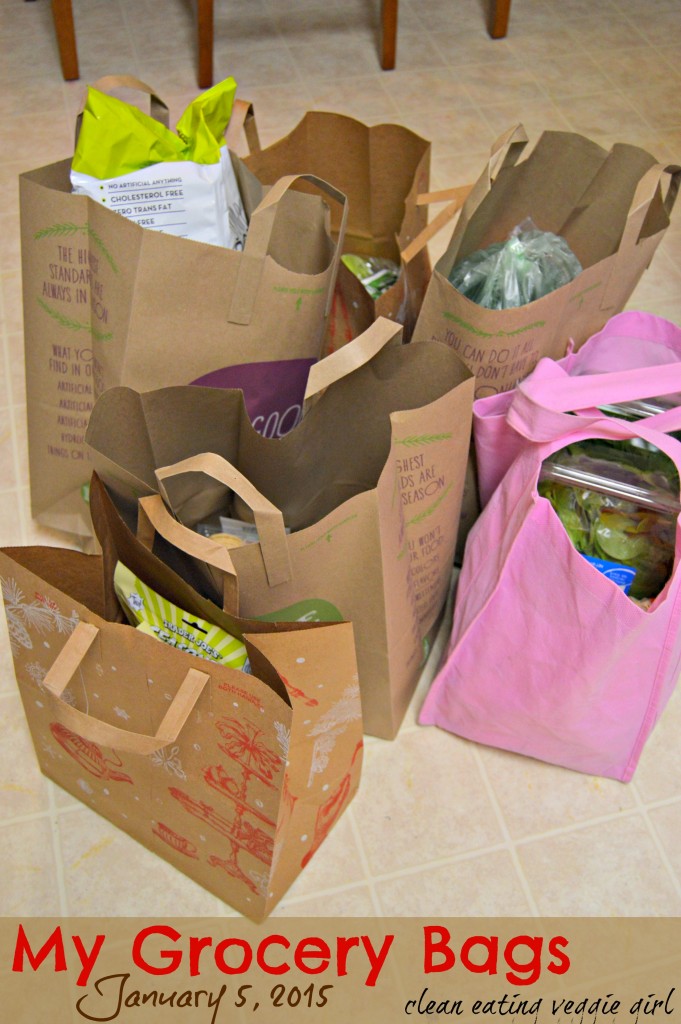 What's in My Grocery Bags (January 5, 2015)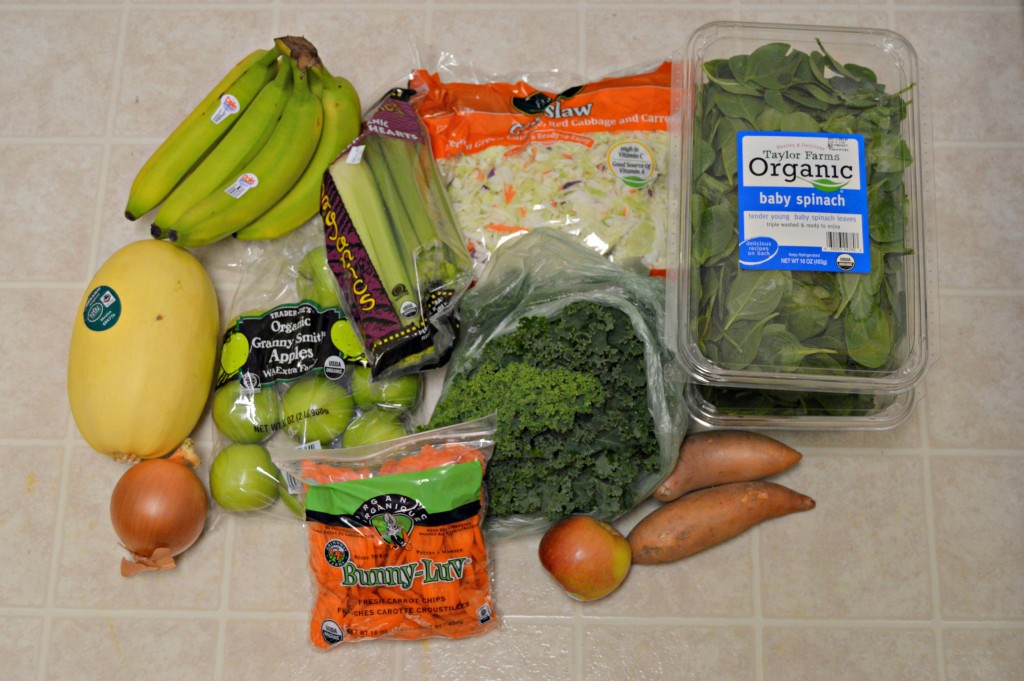 First up is the bulk of my groceries: the produce!  This week I stocked up on bananas, spaghetti squash, a yellow onion, celery, apples, carrot chips, coleslaw mix, kale, a single Fuji apple, tons of spinach (for smoothies), and sweet potatoes (for snacks).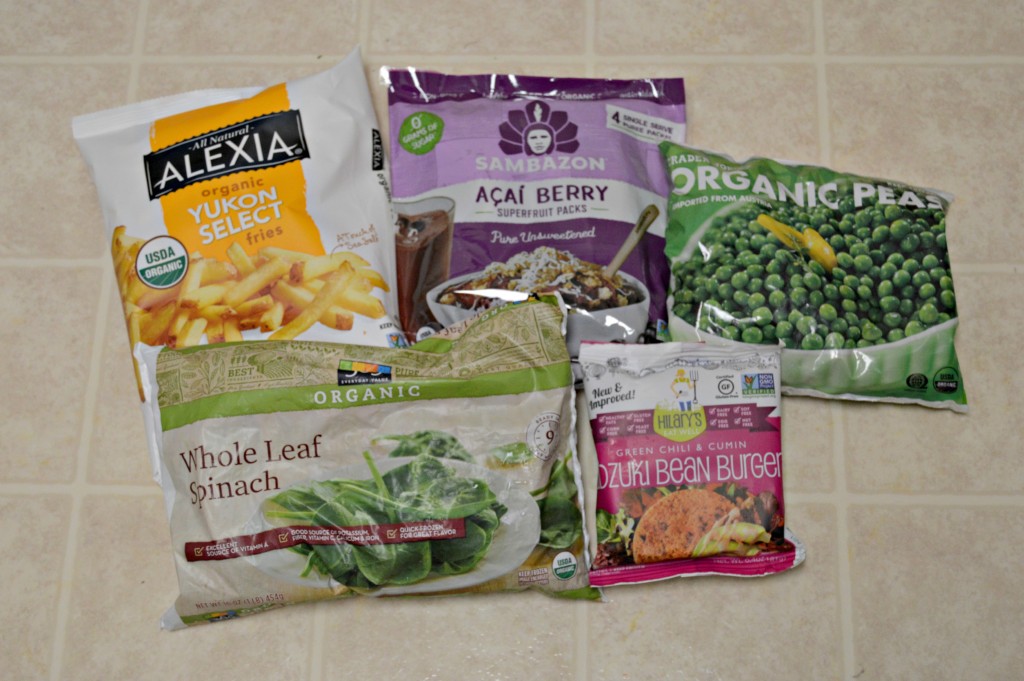 I hit the jackpot for yumminess with my frozen foods.  I bought french fries (to go with my burger below), acai bowl packs, frozen peas, frozen spinach, and my favorite veggie burgers that just happened to be on sale.  When you see a good price, you buy them!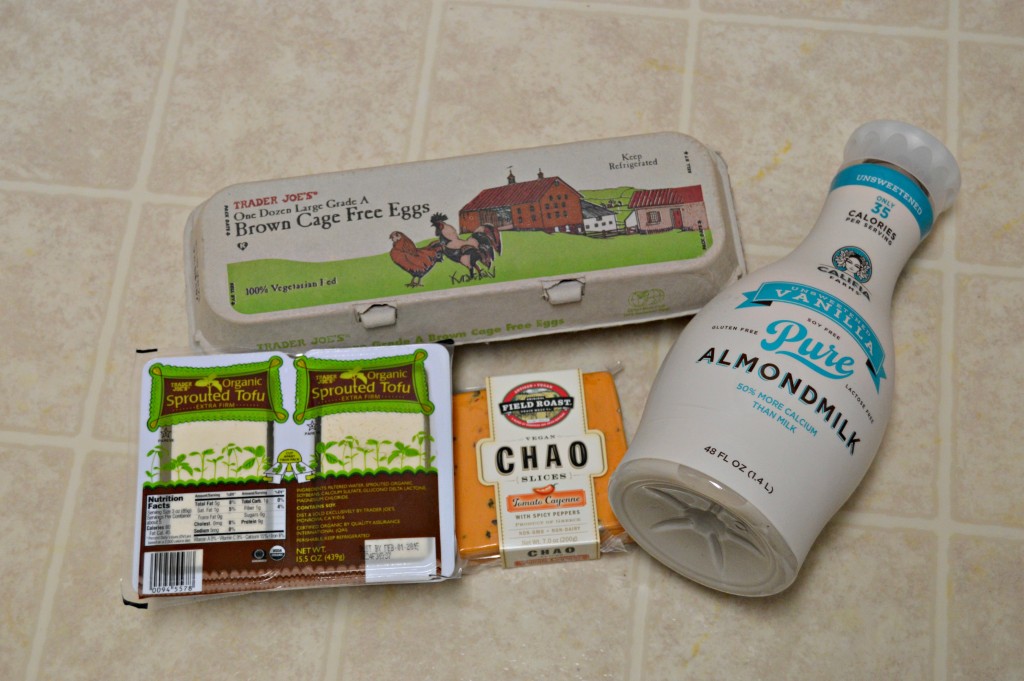 My fridge purchases contained a couple of new-to-me products.  I am so excited to try the Califia Farms almond milk and the Field Roast vegan cheese (which I have heard amazing things about)!  I also purchased eggs and tofu-  both of which are protein staples for me.
This week was a pretty small week for me when it came to canned goods.  I bought some beans and broth for soup, chickpeas for sandwiches, and Dijon mustard because I had a coupon for a free product that I needed to use.  I like Dijon mustard, but I love free Dijon mustard.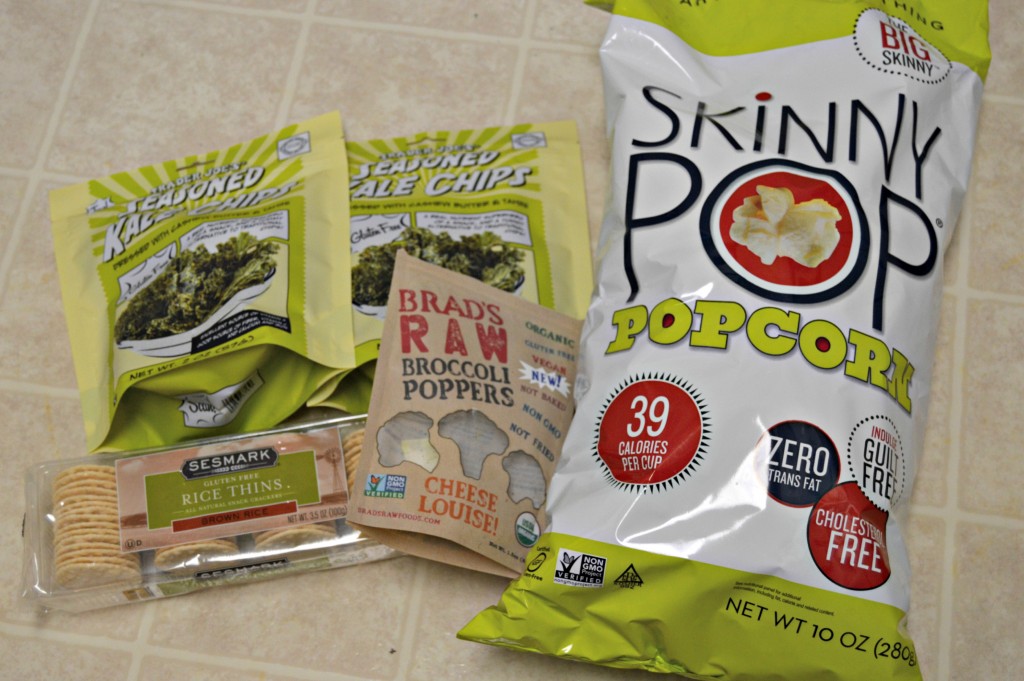 Finally, some of my favorite grocery staples: the snacks!  I stocked up on kale chips and popcorn (this giant bag is only $3.48 at Sam's Club right now), rice thin crackers, and broccoli poppers <– If you hadn't already noticed, those were eaten on the way home!
This haul of groceries cost roughly $85.00 and required me to visit three stores (Trader Joe's, Whole Foods, and Sam's Club).  I will be the first to admit that I really need to get better about following a grocery budget that is not in the area of $85-100 each week.  However, I find this difficult when I try to buy organic whenever possible, and since I create and cook A LOT.  #Foodbloggerproblems  Maybe I should do a grocery budget challenge?  Hmm… there is a blogging idea right there!
Now to my dinner meal plan for this week:
Weekly Meal Plan: January 5th to the 11th
Monday: Spaghetti Squash and Eggs with "Cheese"
Tuesday: Ginger Peanut Lentil Burger + french fries
Wednesday: Sauerkraut and Noodles + veggies on the side
Thursday: Leftovers
Friday: Whole Foods salad bar
Saturday: Buffalo Tofu with Vegan Dill and Ranch Dressing
Sunday: Slow Cooker Pea and Carrot Rice Soup (an oldie, but a goodie)
It all sounds rather scrumptious, am I right?  I am telling you… healthy eating is delicious!
What is on your meal plan for the coming week?  Share your veggie-filled links in the comments!