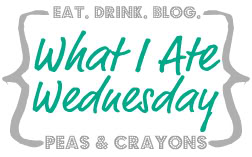 Today's What I Ate Wednesday post is coming atcha featuring my eats from this past Sunday.  I almost always share my day of eats using a week day.  I think that it is nice for you to see what I eat on a typical work day, but you rarely every get to see a day of eats for a day on the weekend.  But that is about to change.  Check out What I Ate Wednesday Sunday!

Breakfast
After a 30 minute Jillian Michaels yoga DVD workout, I sat down to eat this GIANT pancake: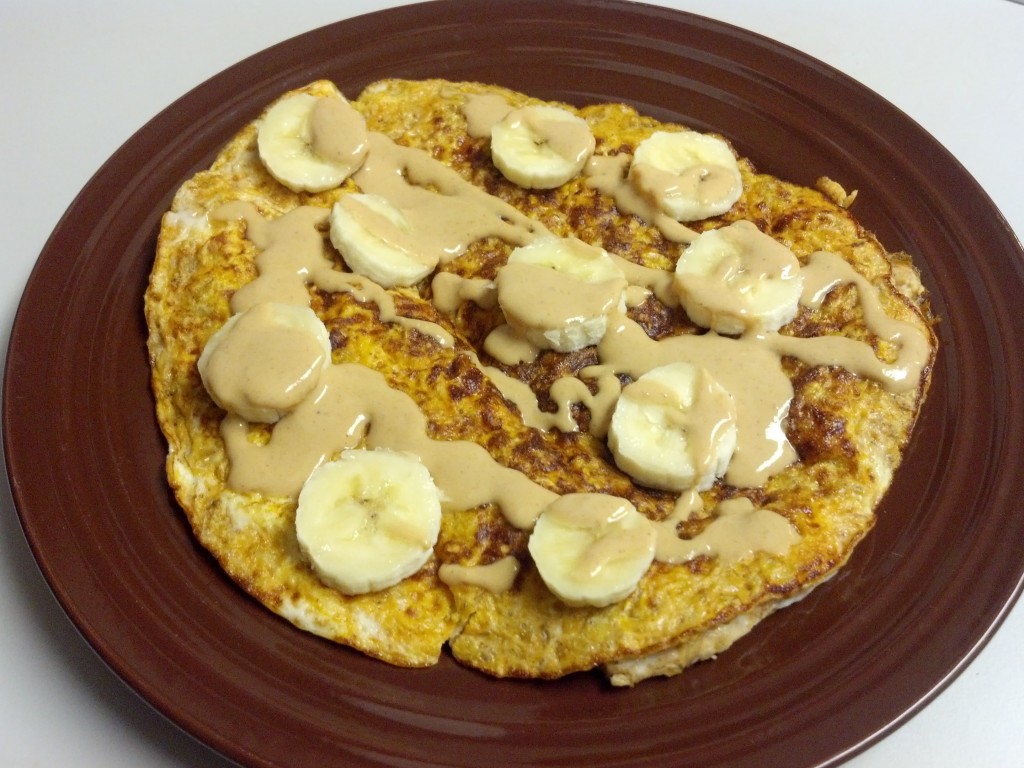 I made a Pumpkin Egg White and Oatmeal Protein Pancake, which I topped off with peanut butter and half a banana.  This was seriously good.  My breakfasts on the weekend are definitely a bit more "elaborate" (if you can call this elaborate ;)) because I have a lot more time to dedicate towards prepping them.  Weekend breakfasts almost always consist of some type of pancakes, french toast, or nachos.  Nachos for breakfast?  Yes…check back tomorrow! 😉
Mid-morning Snack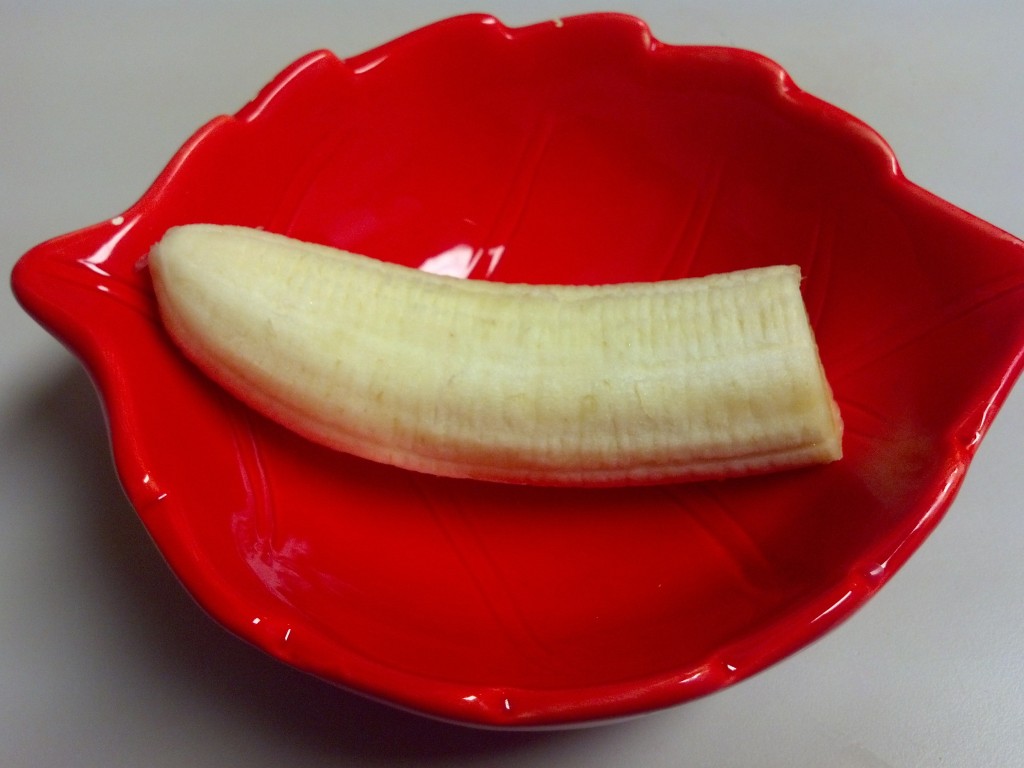 Mid-morning, I broke out my cute little festive bowl from last year and ate the other half of the banana that was leftover from breakfast.
Lunch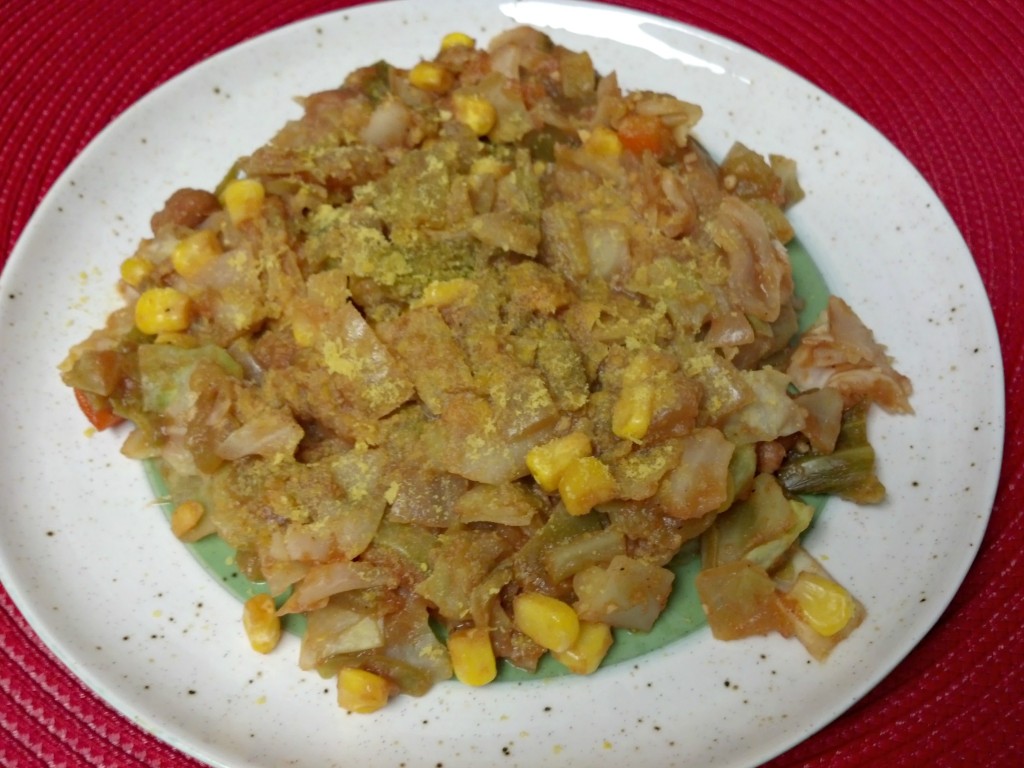 For lunch, I made The Happy Herbivore's Mexican Cabbage (with pinto beans instead of black beans) and topped it off with some nutritional yeast.
Afternoon Snackage
First up: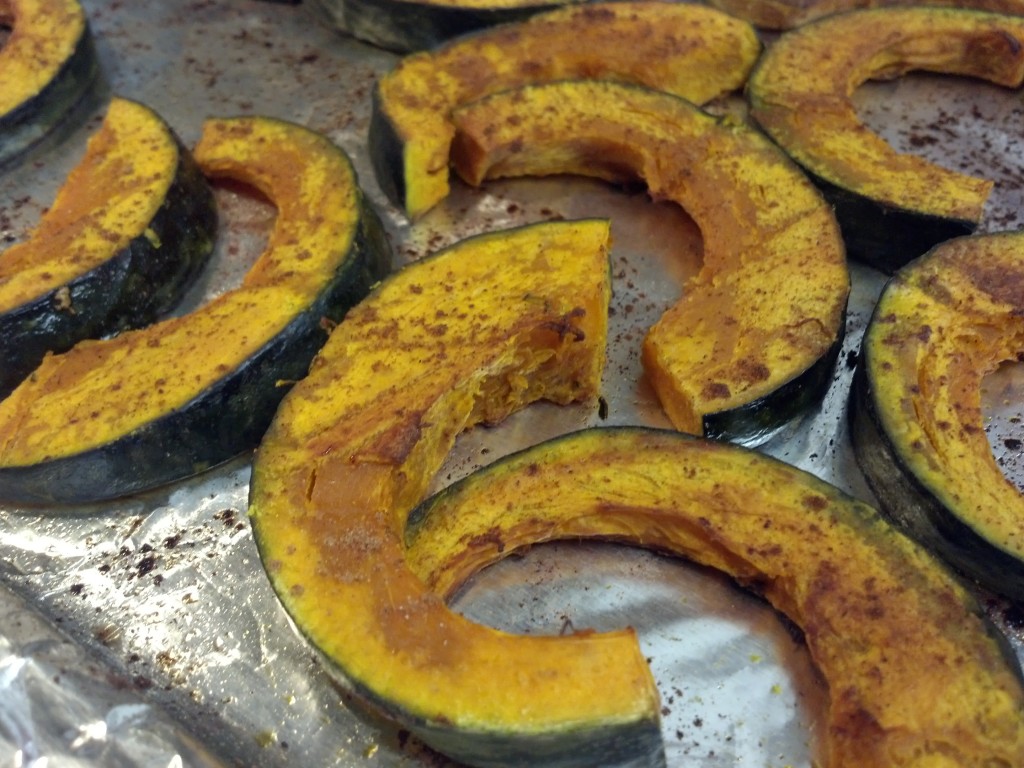 I snagged a few pieces of roasted kabocha squash that I prepped up for this week.  I finally found my first kabocha of the season at Whole Foods, and thank goodness because I was really craving it!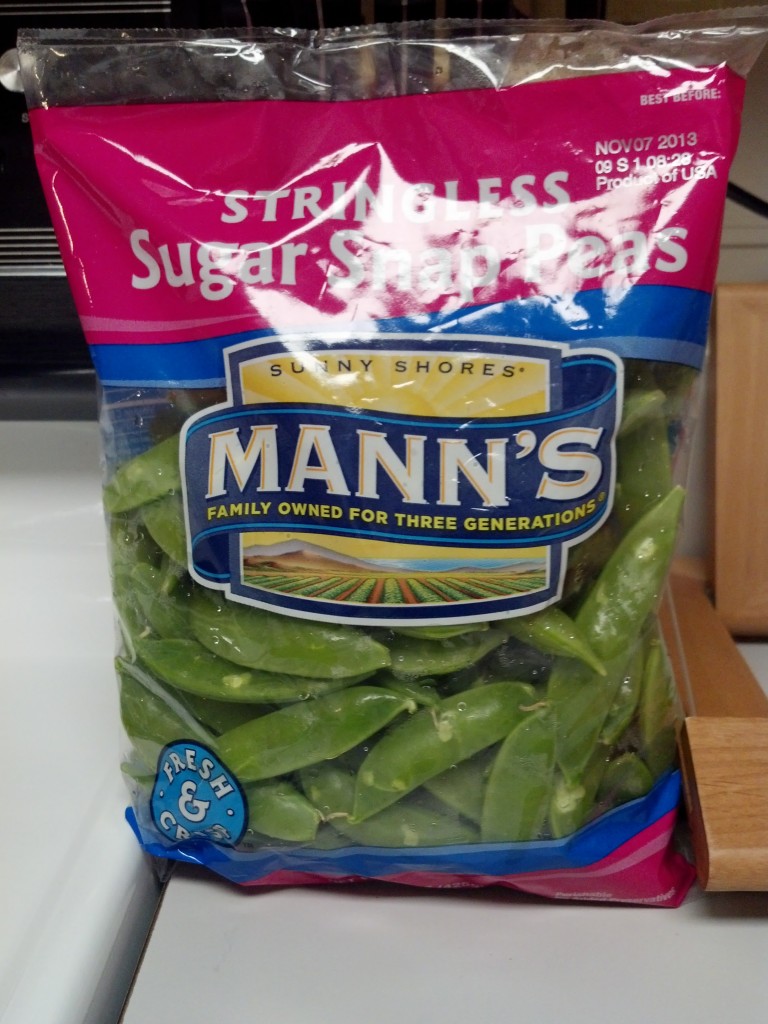 Next, I snacked on some sugar snap peas.  I am in love with these babies right now.  And no, I did not eat this whole bag, though if they weren't so expensive I probably would have been tempted to! 😉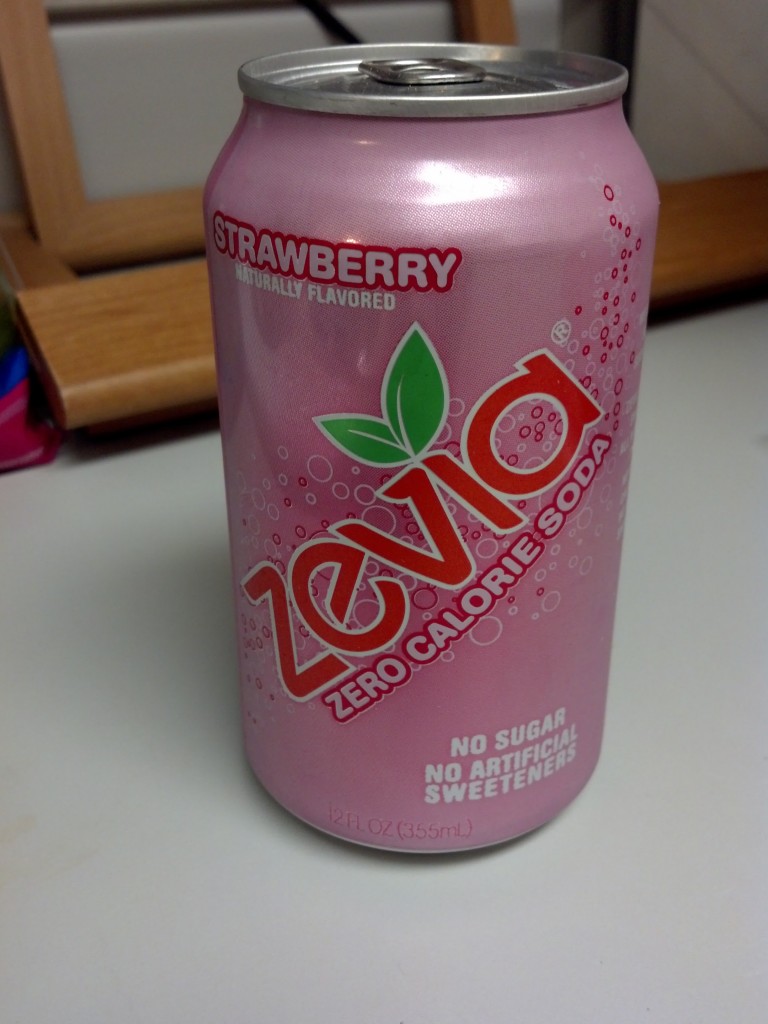 I also drank a strawberry Zevia…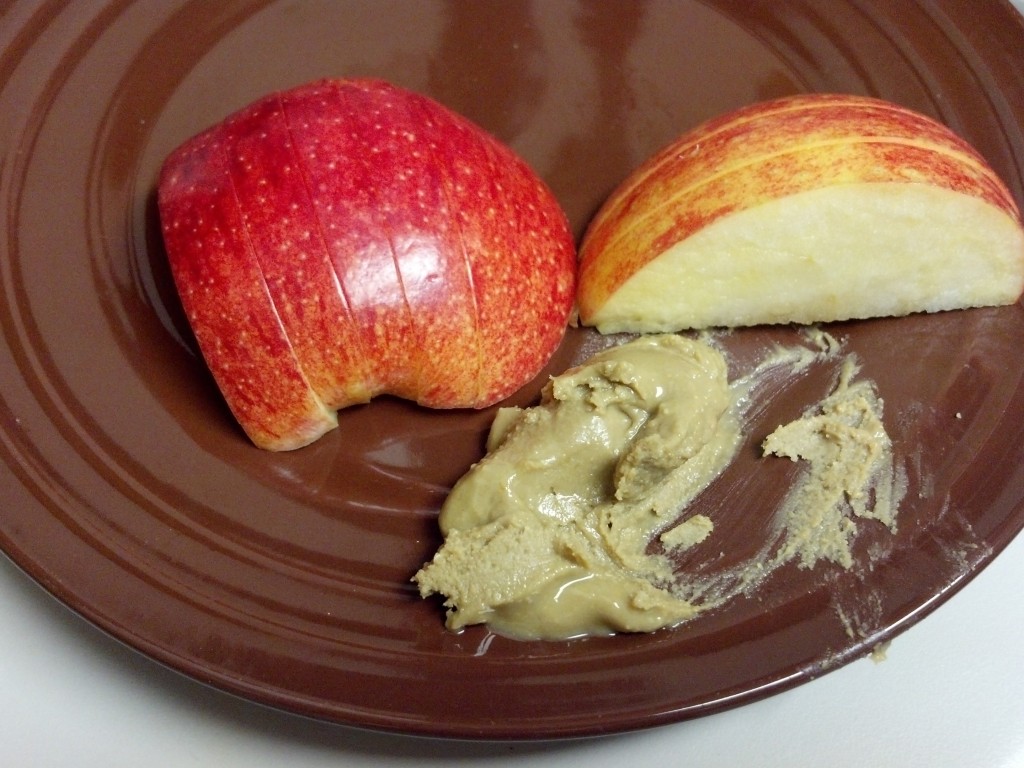 …and snacked on a Divine apple dipped in sunflower seed butter (yes, I forgot to take a picture until I was half way through the apple).
Dinner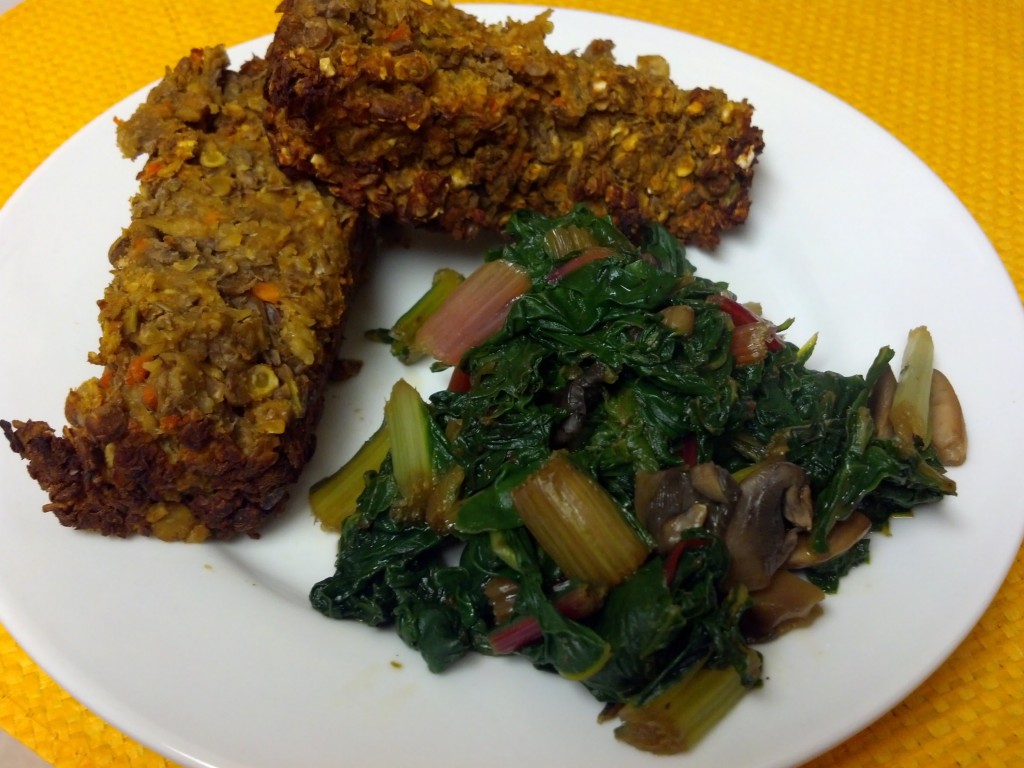 Dinner was two slices of a Butternut Squash Lentil Loaf (recipe to come!) dipped in barbecue sauce and served alongside sauteed rainbow chard and mushrooms.  Seriously, this was darn good.  Ah heck, I am going to go ahead and say it.  This was damn good! 😉
Evening Snacks
I ended the night with a few snacks, including: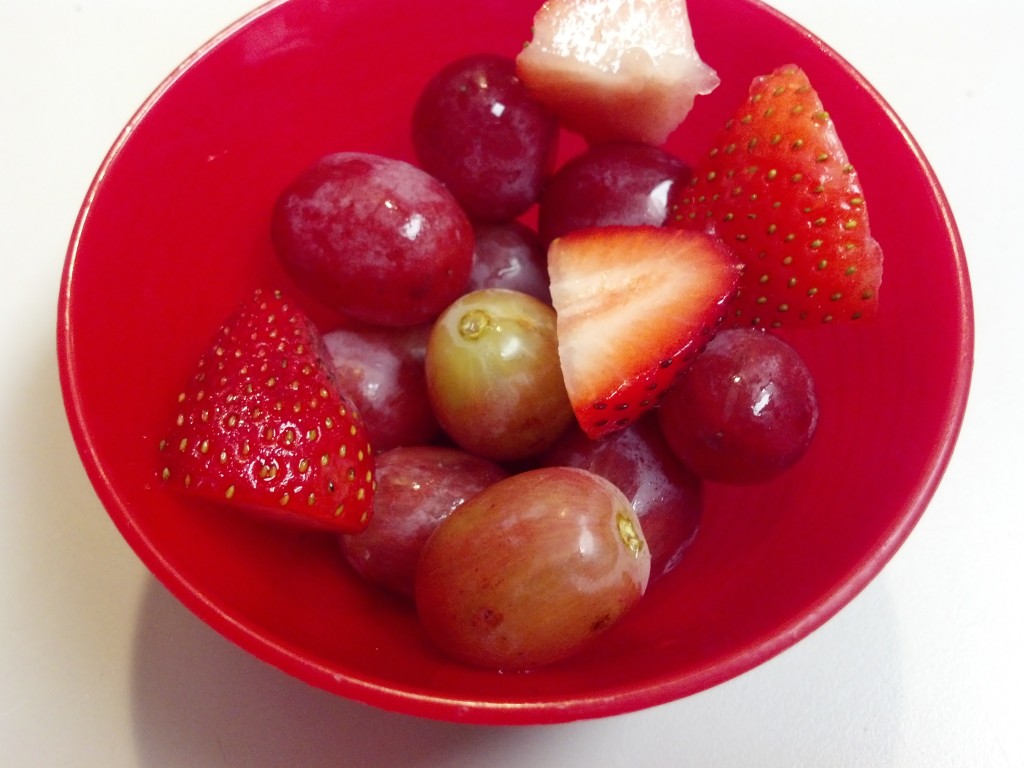 fresh strawberries and grapes…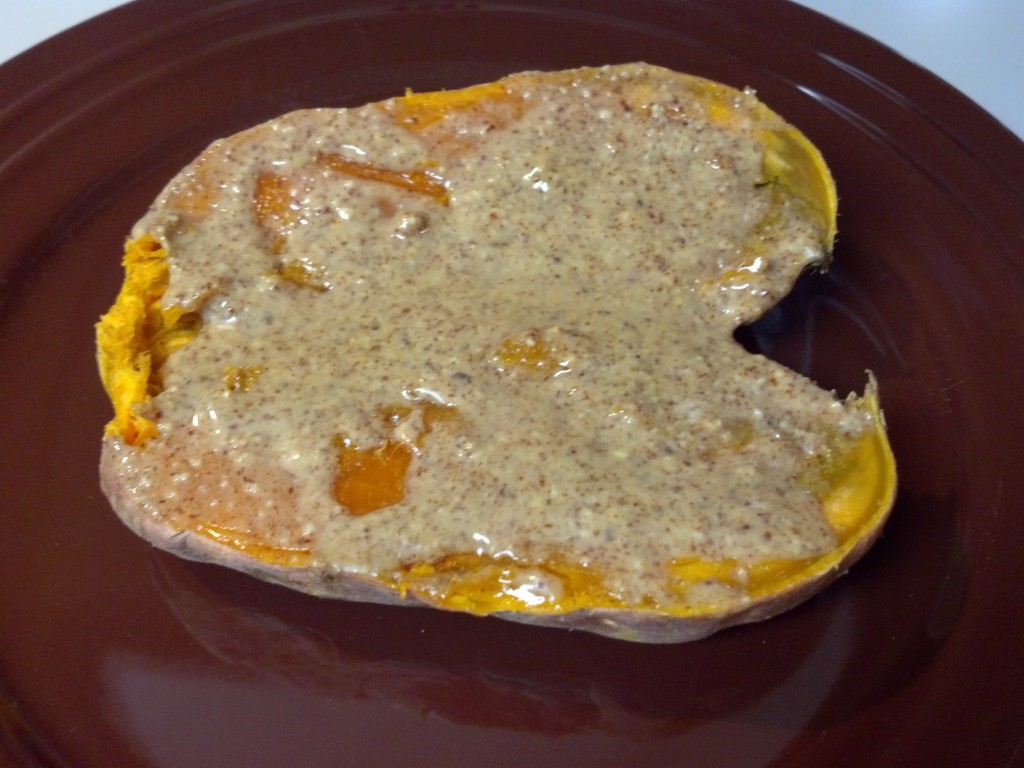 …and (no surprise here) a baked sweet potato topped with maple almond butter…the best way to end a night!
Have a great Wednesday, everyone :).
Related articles