It's Wednesday!  You know what that means…a full day of my super fabulous, entertaining, unique, and amazing eats.  Okay, so those adjectives may not be true, but let's go with it! 😉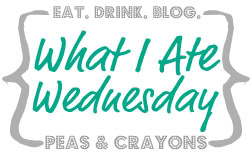 What I Ate Wednesday Monday
Breakfast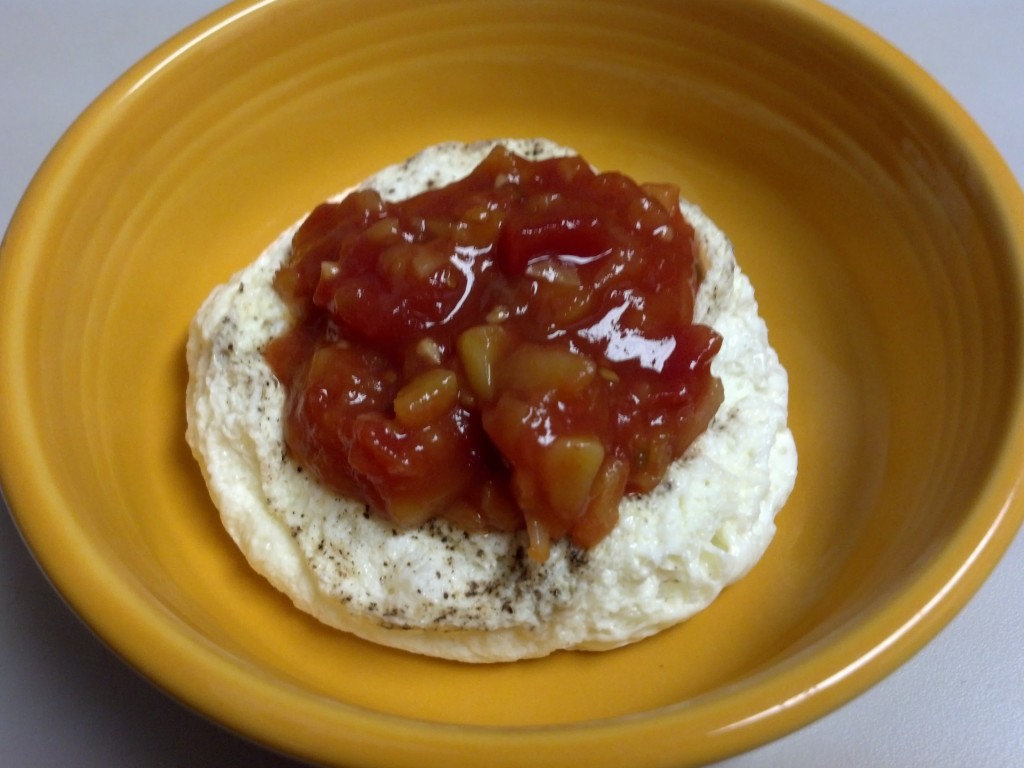 Breakfast #1 before I headed into work was three microwaved eggwhites (with some hot sauce mixed in) all topped off with mango salsa.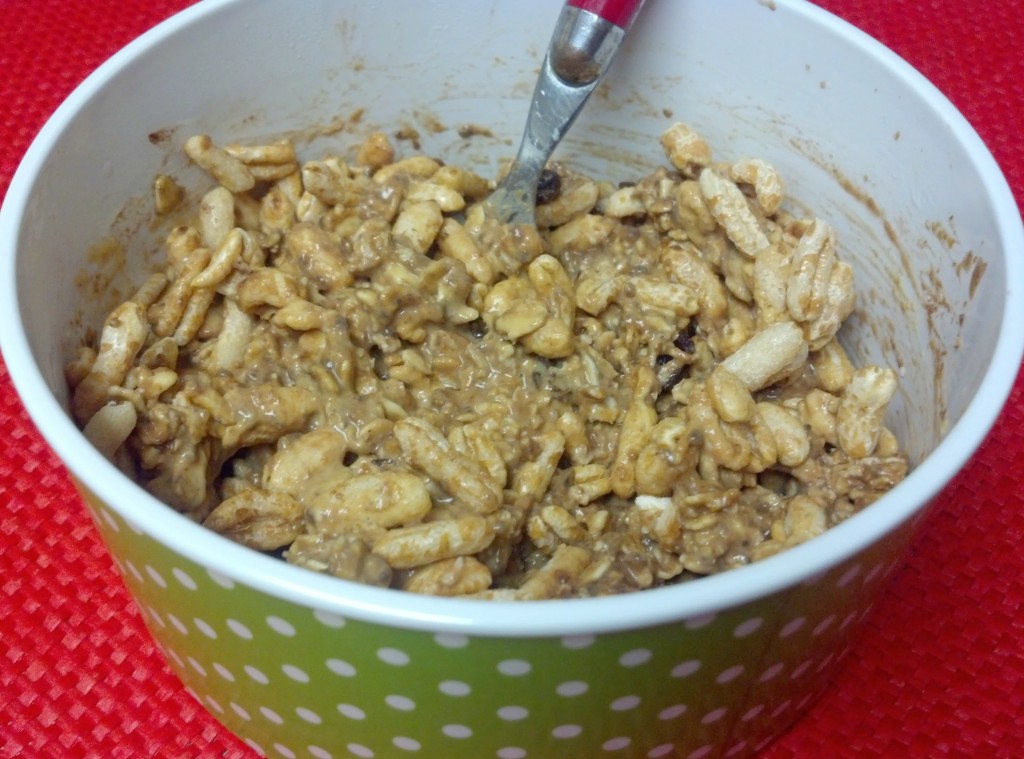 Breakfast # 2 (eaten at work) was a big ole bowl of Pumpkin Cocoa Overnight Oats.  Look for the recipe tomorrow!
Snack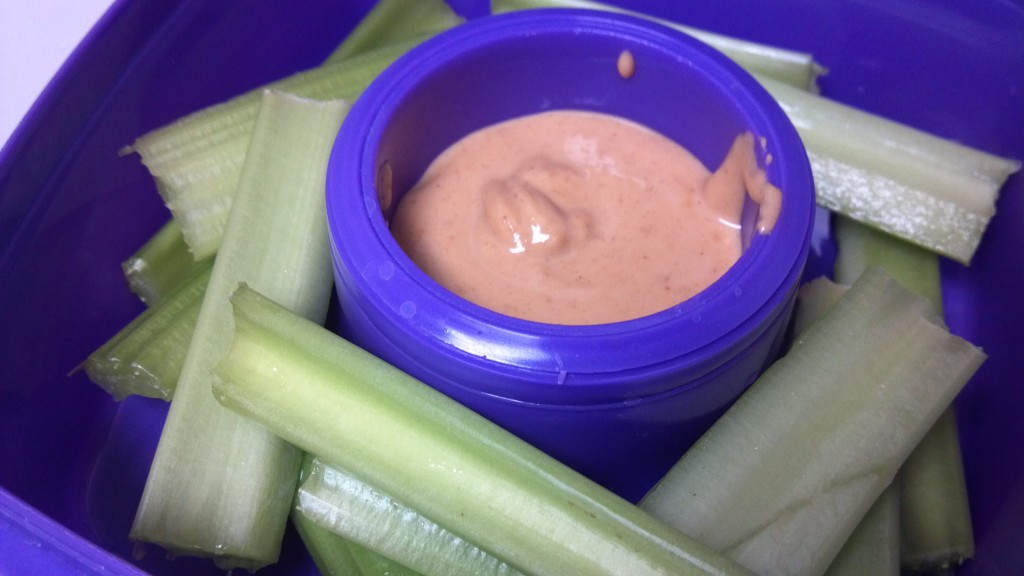 Mid-morning I ate celery with red pepper hummus dip.  Pretend that is hummus in the picture.  I was a bad blogger and forgot to take a picture! 🙁
Lunch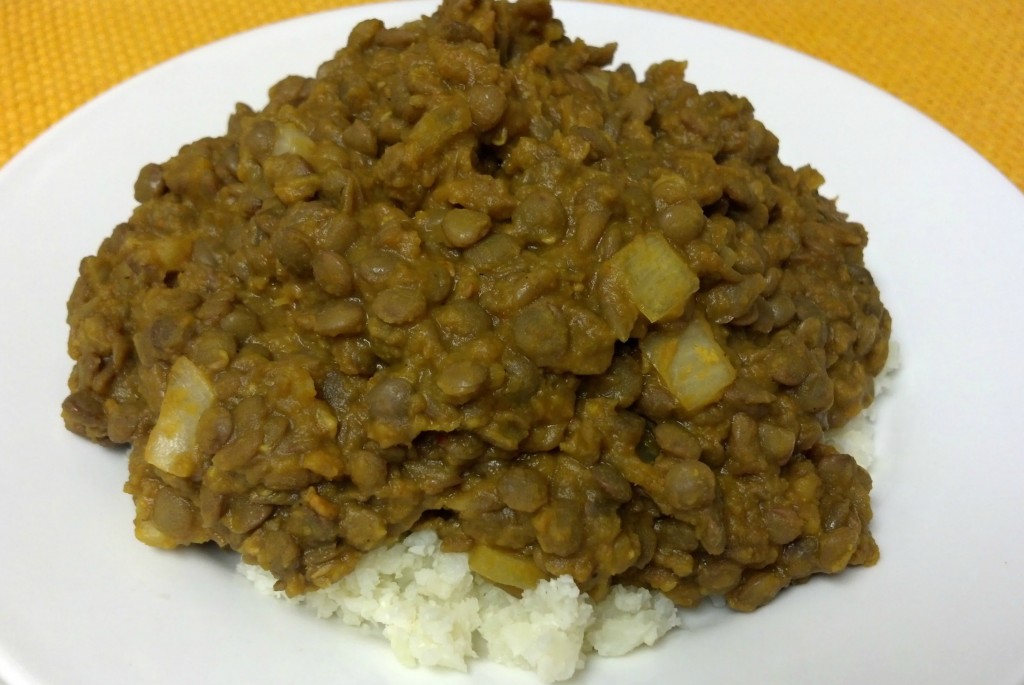 Lunch was leftovers from Sunday nights dinner: Butternut Squash and Lentil Curry Stew over cauliflower "rice" (more on this in a future Friday Foodie Favorites post).  It doesn't look pretty, but it sure was tasty!
Snacks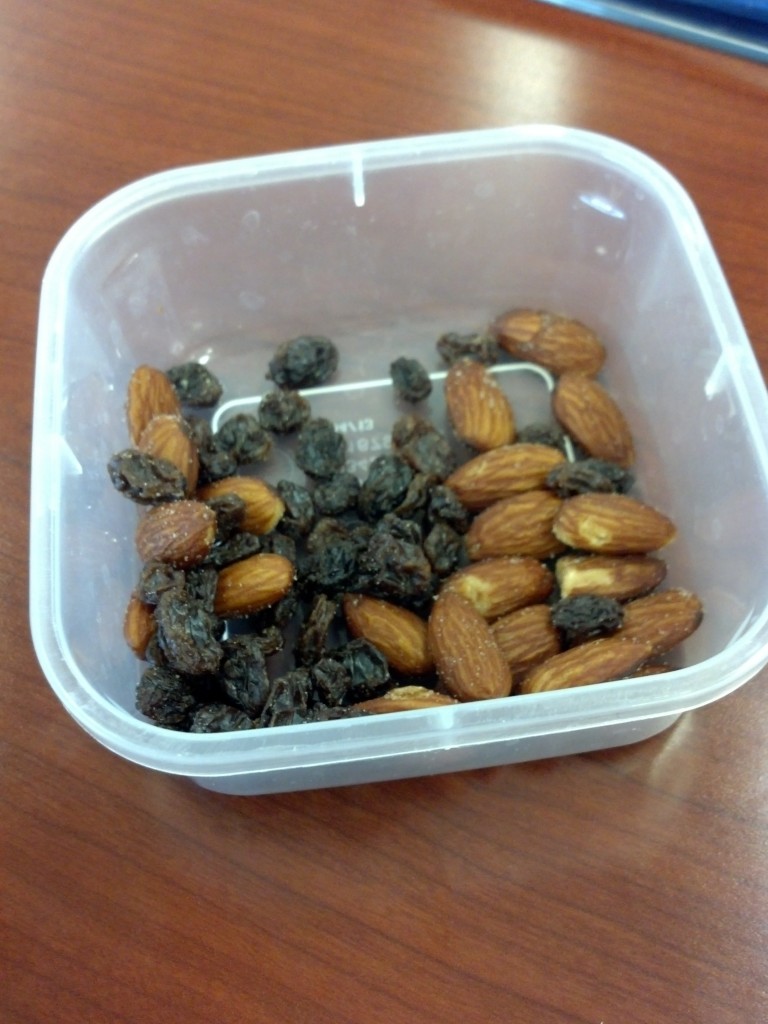 My first afternoon snack consisted of whole roasted and salted almonds and raisins.  I love this combo!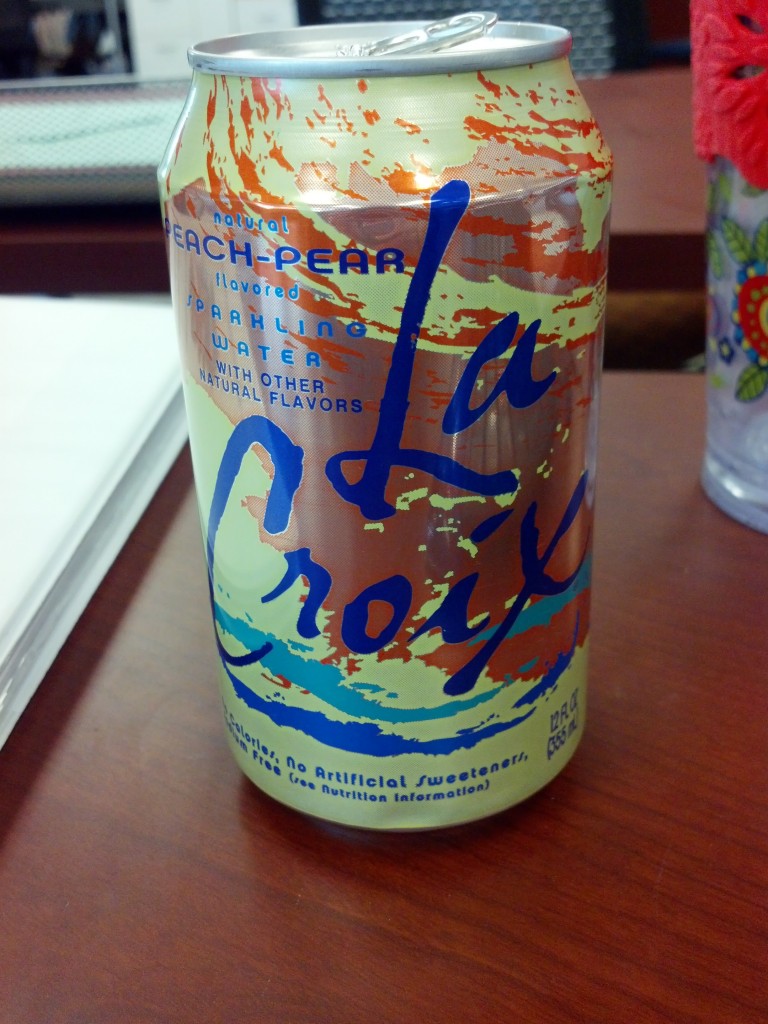 I have been trying to up my water intake, so I drank a peach-pear La Croix sparkling water.  I am not entirely sold on this flavor, but I still enjoyed it more than drinking plain water.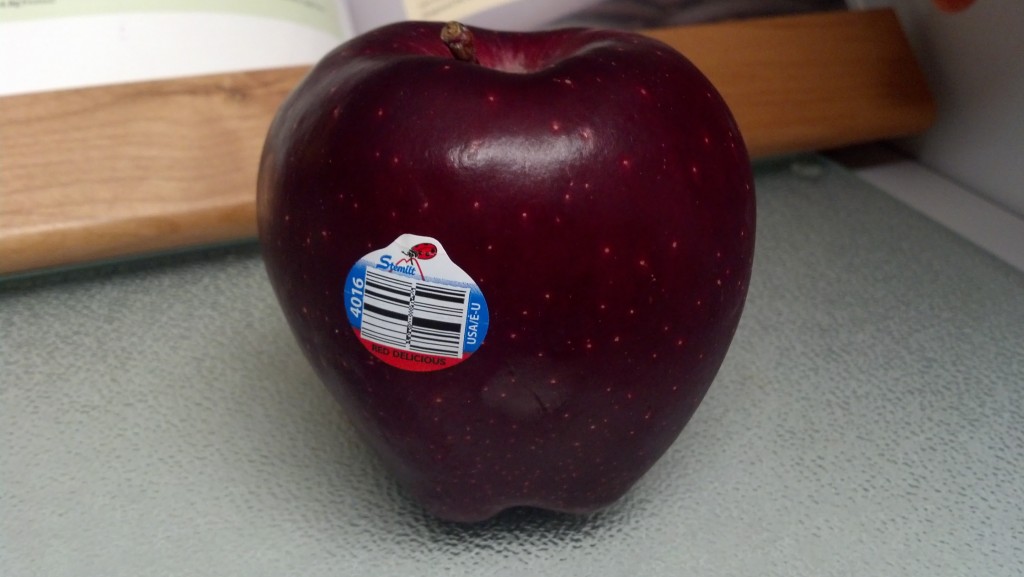 I also snacked on an apple when I got home from work.  I rarely ever go a day without an apple!
Dinner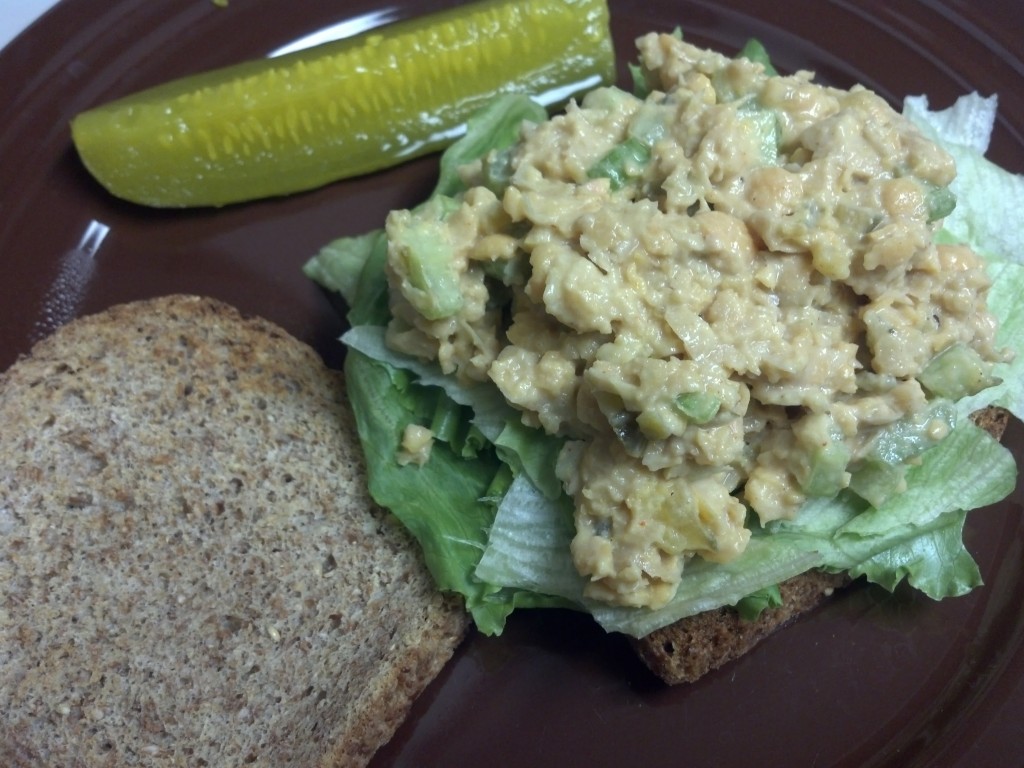 Dinner was The Happy Herbivore's mock "tuna" salad on two pieces of toasted Ezekiel bread with lettuce.  This sandwich is SO good!  On the side I ate a dill pickle…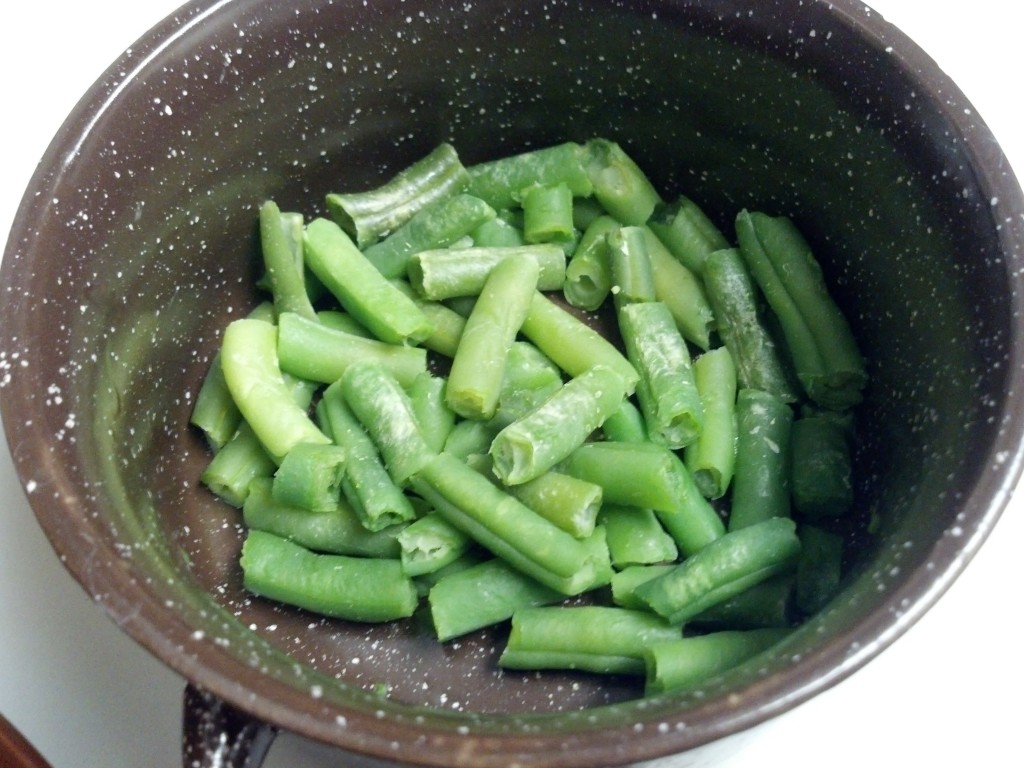 …and some cooked green beans.  These sure look pretty sad, huh? 🙁
Snacks
My evening snacks include carrots and cucumber slices with hummus (sorry no picture, but you've seen it all before!)…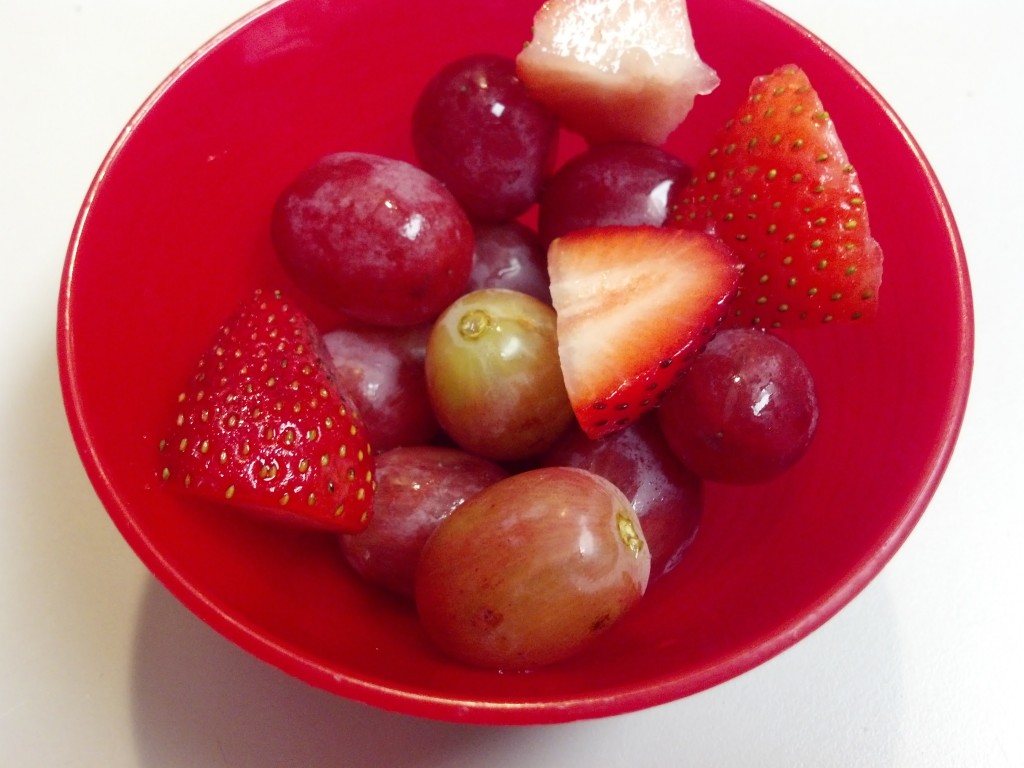 …fresh strawberries and red grapes (I am obsessed with these babies right now!)…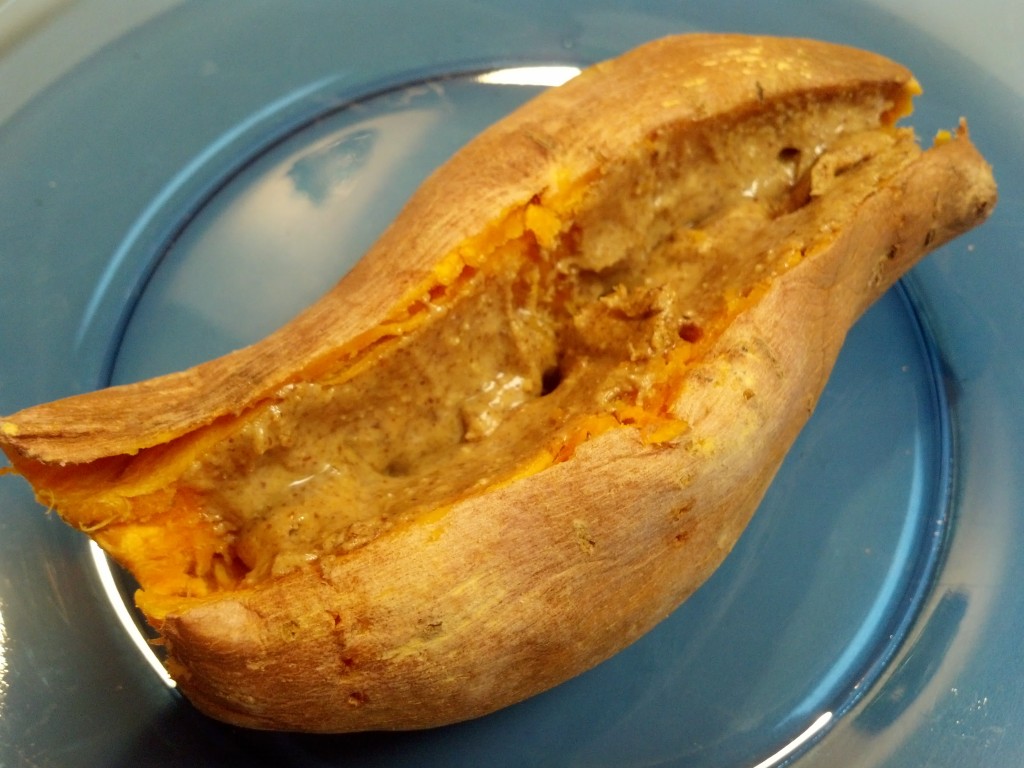 …and a baked sweet potato (microwaved, actually) topped off with Justin's maple almond butter.  I am telling you right now, this almond butter was sent from heaven.  I am in love!
Happy Wednesday, folks!
Related articles