I have a confession.  I do not like oatmeal.  I have tried it time and time again, but have experienced the same end result.  I just cannot get into it.  But do you know what I absolutely can get into?  And, in fact, have fallen in love with?  Overnight oats!  Overnight oats are kind of a "thing" in the blogging world.  It turns out that some people like their oats hot, while some people like them cold.  But I think what we can all agree on is that oats just taste down right good when they contain delicious ingredients like cocoa, pumpkin, and nut butters.  Seriously, can that combination get any better?  I think not!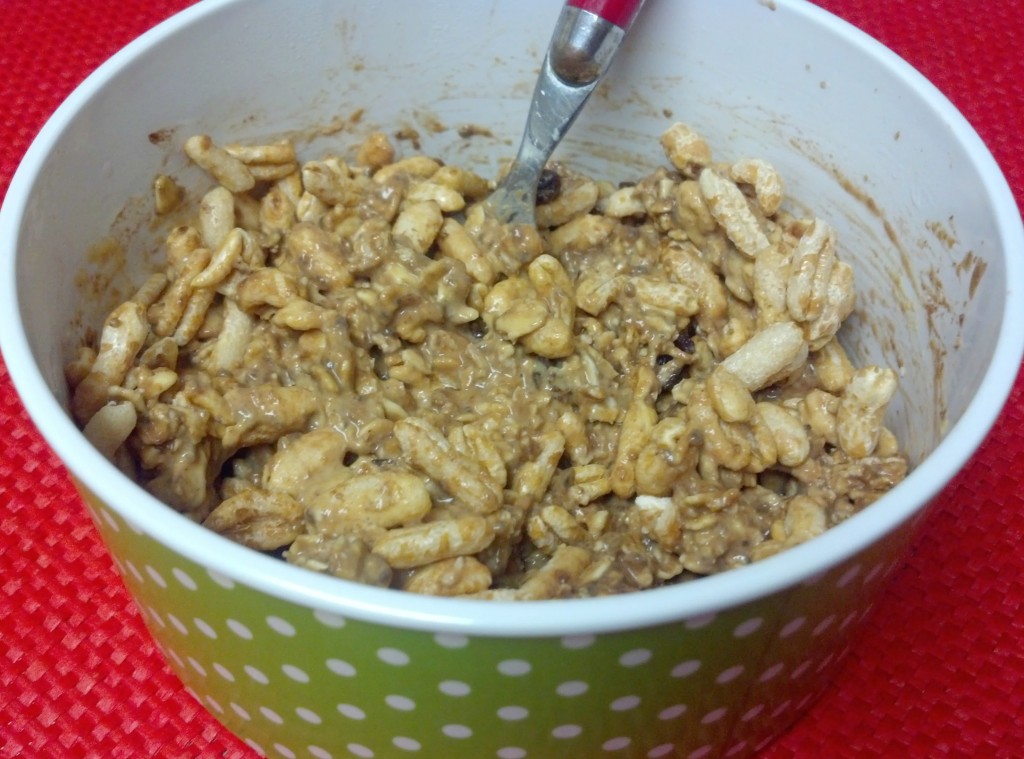 I am going to be honest with you.  I am by no means a professional photographer.  In fact, I am far from it!  However, I do have some food pictures that I am pretty proud of.  These pictures…not so much.  Some types of foods just simply refuse to photograph well for me (how rude, huh?), and overnight oats would be one of them.  As a result, you are just going to have to take my word on how absolutely delicious this breakfast treat is.  And yes, it truly does taste like a treat even though it is actually quite healthy.  You can't beat that, my friends.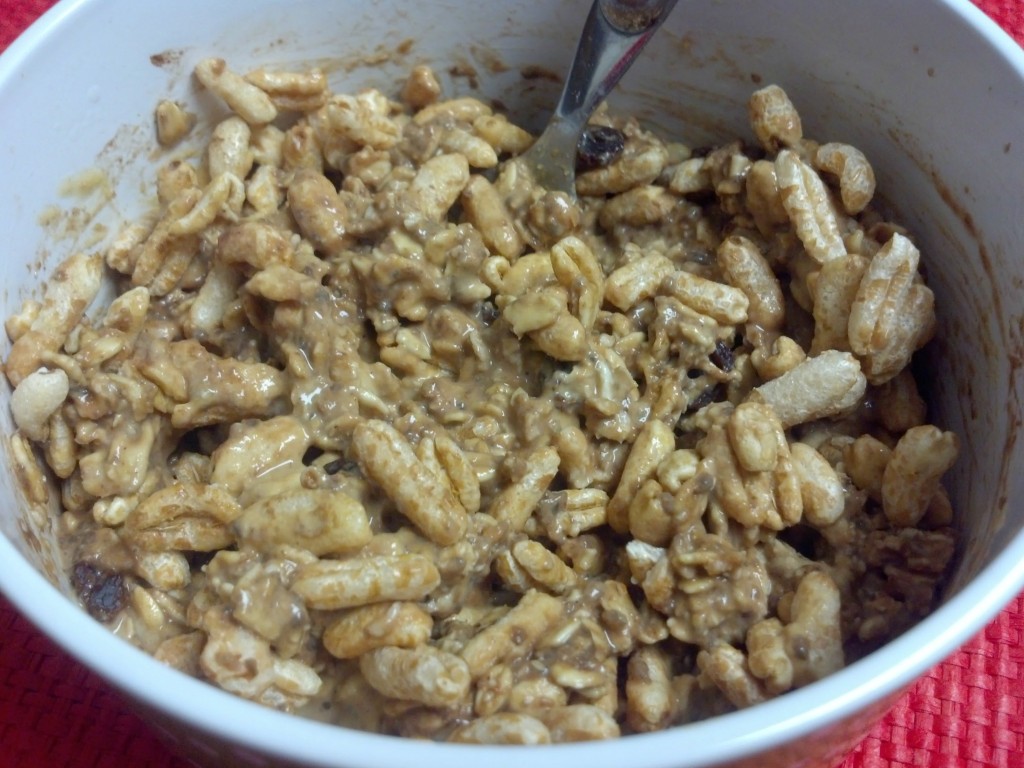 Pumpkin Cocoa Overnight Oats
Servings: 1
Ingredients
2/3 cup whole rolled oats
1 TB chia seeds (I used the milled variety)
1 packet natural sweetener (I used Stevia)
1/2 TB cocoa powder
2 TB pumpkin puree (not pumpkin pie mix)
1/2 cup unsweetened vanilla almond milk + 1-2 TB
For toppings:
3/4 cup puffed kamut or brown rice cereal (I used the Arrowhead Mills brand)
1 heaping TB of raisins
2 TB peanut butter (I used peanut flour to make this)
Directions
1. Combine the oats, chia seeds, sweetener, cocoa powder, pumpkin, and 1/2 cup of almond milk in a bowl.  Stir until well-combined.  Cover and refrigerate overnight.
2. In the morning your oats will be very thick so you will want to add in approximately 1-2 TB of almond milk and stir until it looks like this: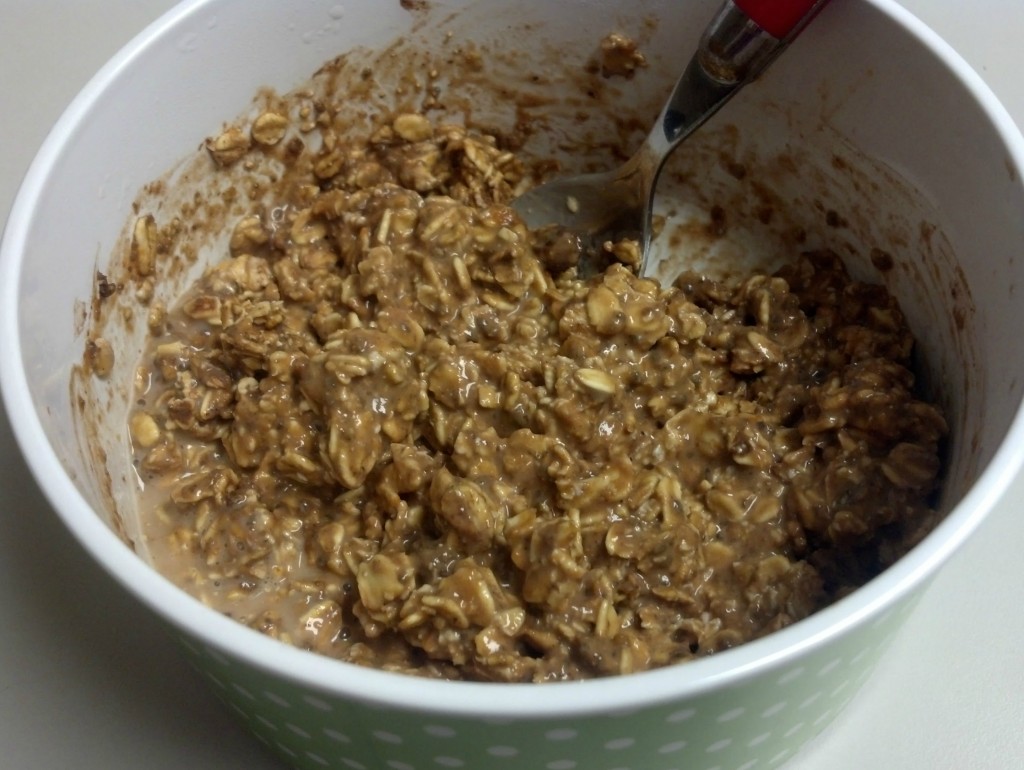 3. Next, add the cereal and raisins: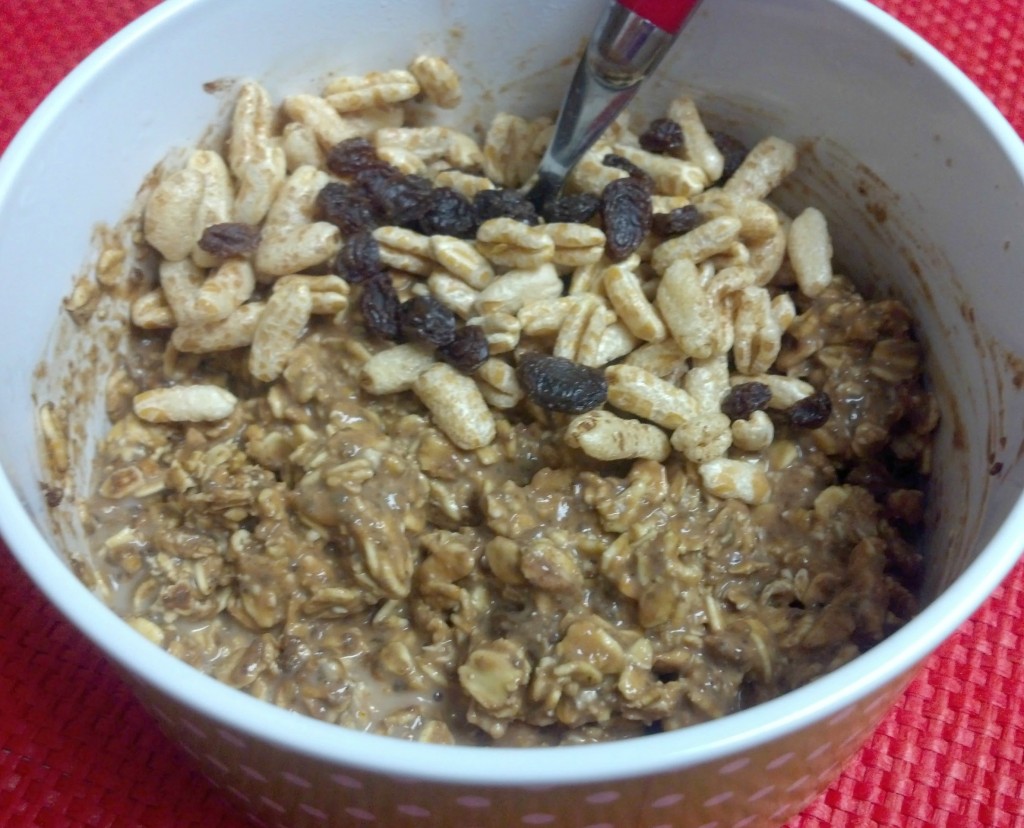 4. Finally, top it all off with the delicious goodness of peanut butter: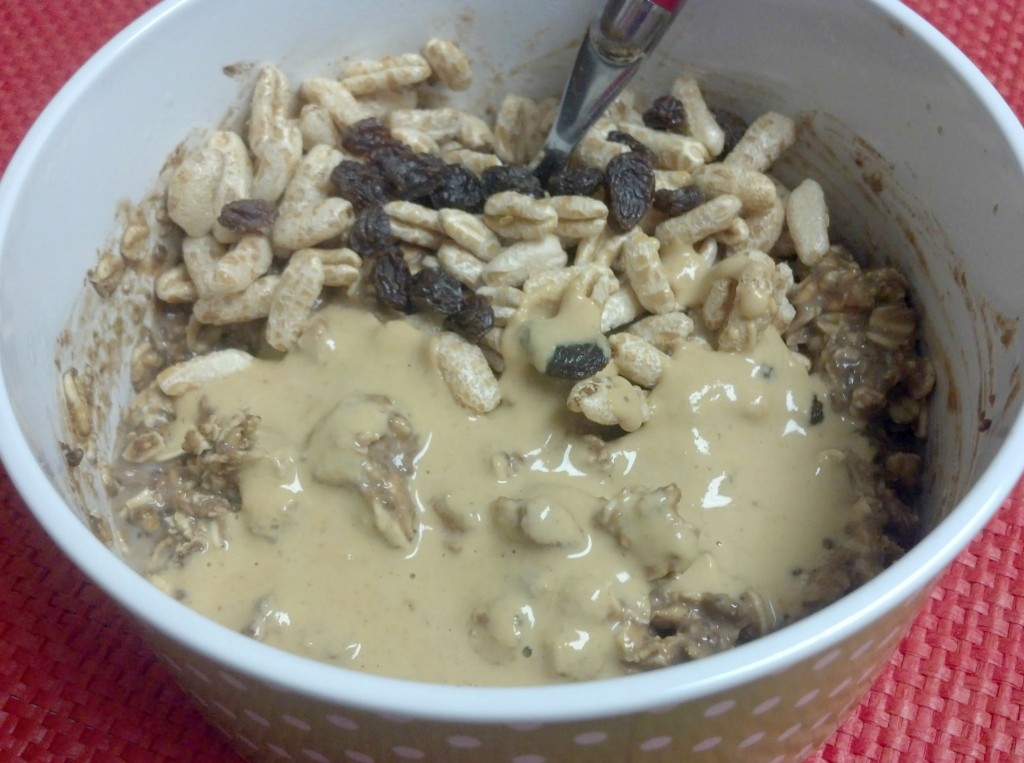 I love using peanut flour for my overnight oats toppings because you can make it extra runny- perfect for mixing!  If you do not have peanut flour, then you could always melt your PB in the microwave for a few seconds.
5. Finally, stir it all up together: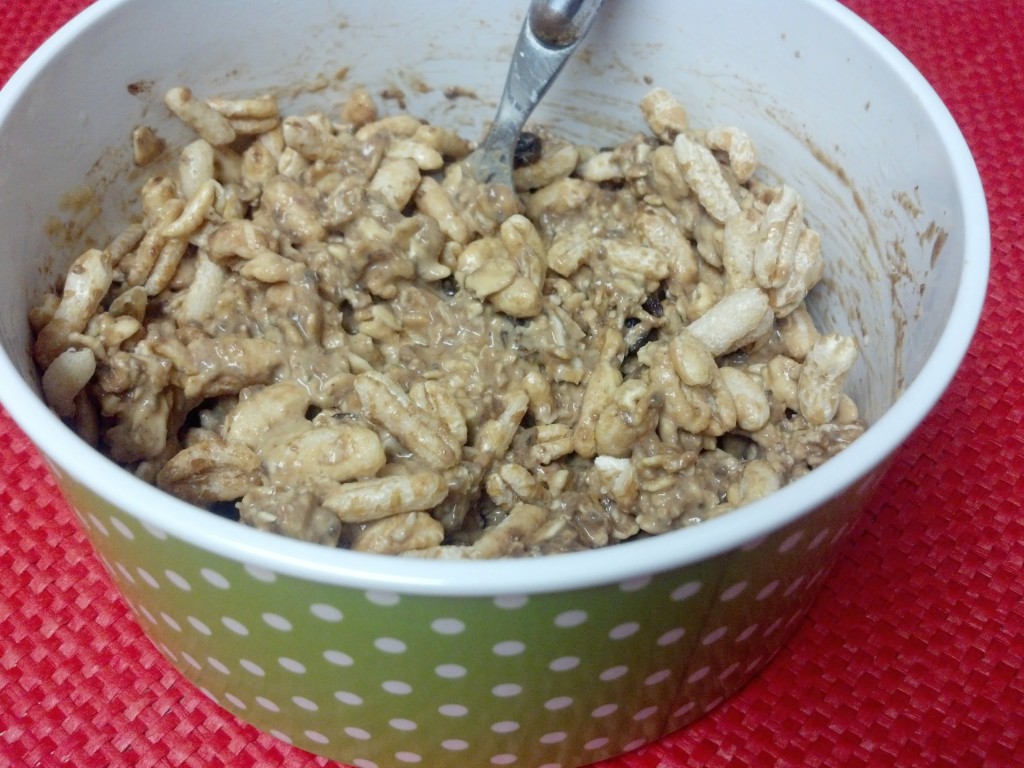 Are overnight oats pretty?  No, not really.  But then again, as I mentioned before, that might just be my photography skills (or lack thereof ;)).  This is definitely one of those instances where looks are very, VERY deceiving.  Overnight oats are where it's at, especially when cocoa, pumpkin, AND peanut butter are involved.  This very well may be my new favorite Fall combo.
Now go make some amazingly delicious Pumpkin Cocoa Overnight Oats.  These will make you want to get out of bed in the morning.  They are that good…I promise!
Related articles