Meal prep made easy with gluten-free Paleo Tropical Tuna Salad!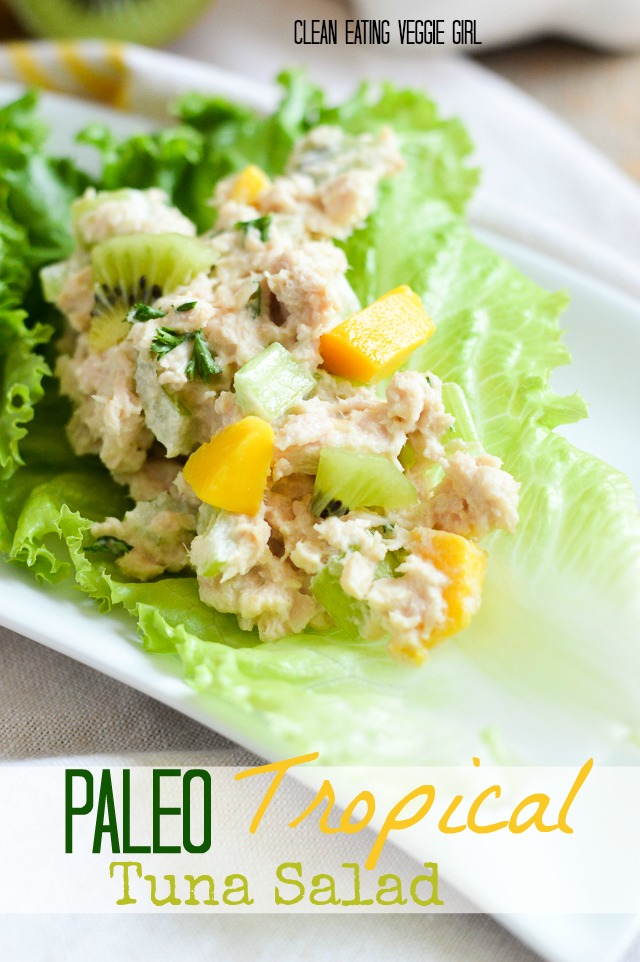 Is this not just the most colorful tuna fish salad you have ever seen?  Not that that is saying much since tuna salad isn't exactly known for being the prettiest of things.  But I sure think this one should be in the running for most appealing tuna salad.  Or at least most colorful!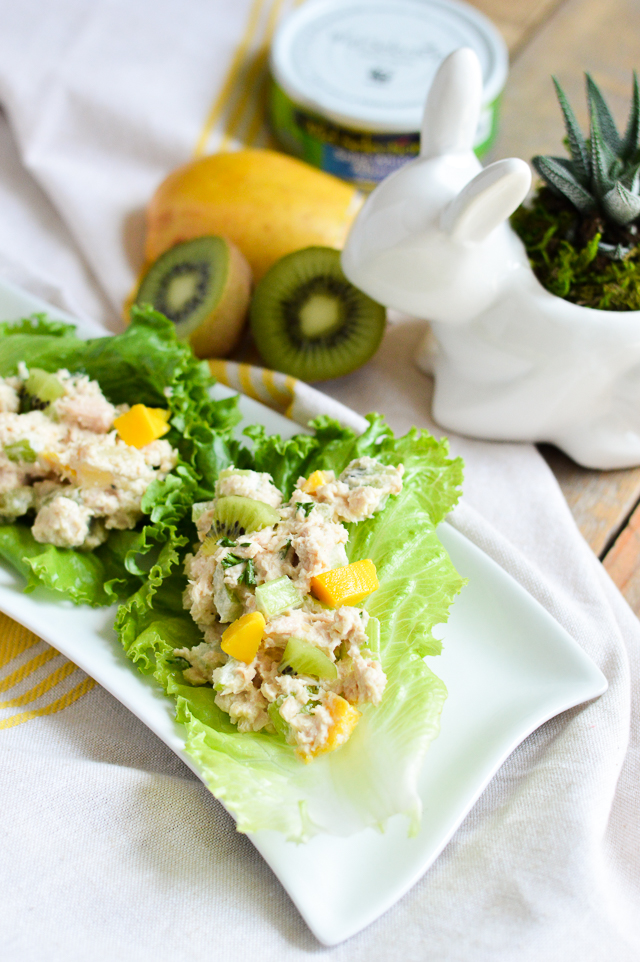 Not only does it look pretty darn pretty, it also happens to be the perfect way to celebrate Earth Day this coming Saturday, April 22nd.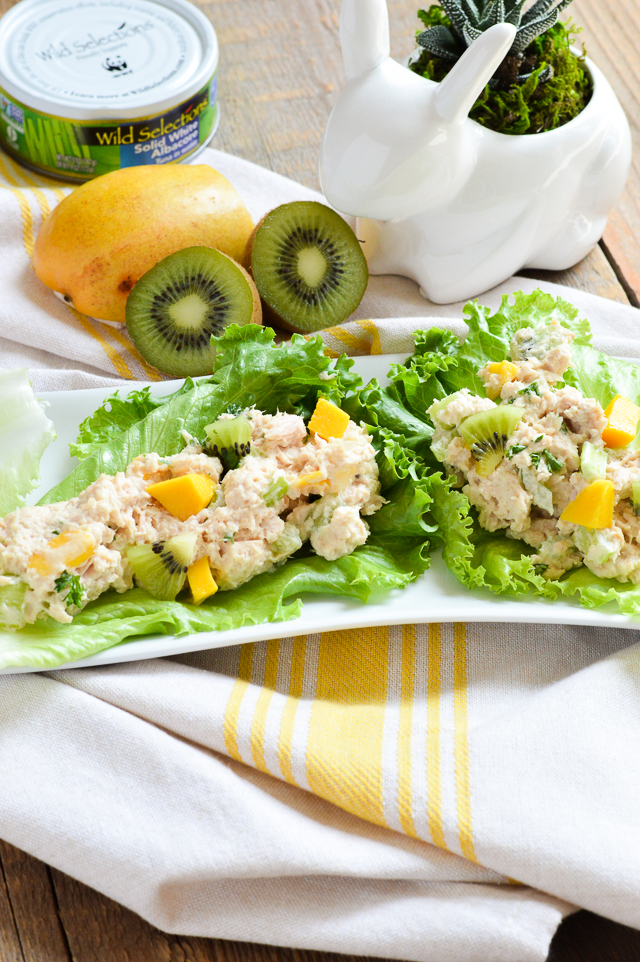 I partnered with Wild Selections to create this easy recipe for you.  It turns out they are celebrating Earth Day every single day with their dedication to sustainable fishing and conservation.  In fact, for every can of Wild Selections tuna that is sold, thirteen cents are donated to the World Wildlife Fund marine conservation and fishery projects.  They also happen to be the only full line of Marine Stewardship Council certified sustainable seafood.  Yay for celebrating sustainability and conservation this Earth Day with deeeelicious food!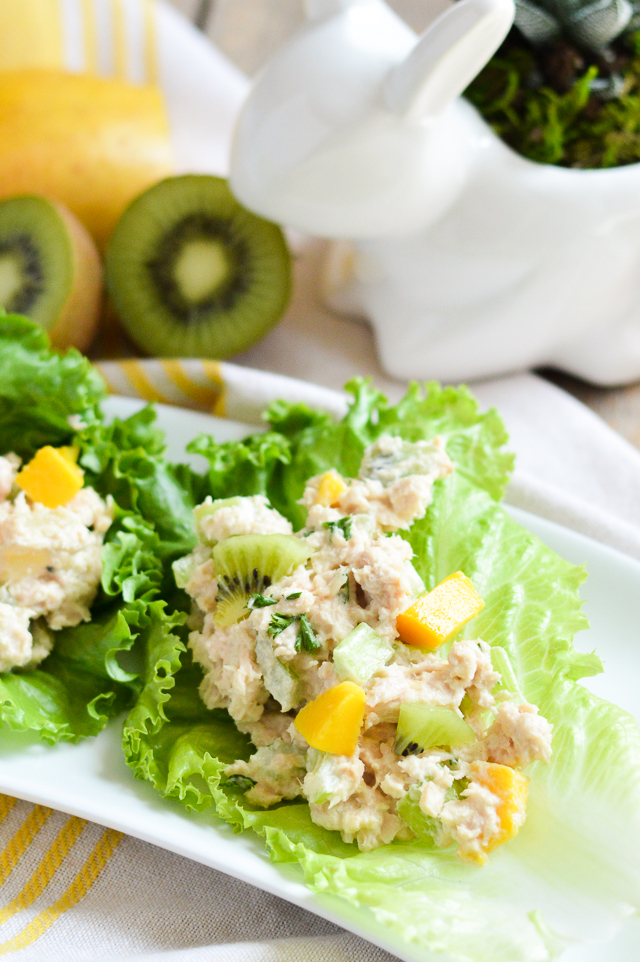 My Paleo Tropical Tuna Salad meets all of the requirements for an awesome tuna salad.  It is made with high quality tuna and mayonnaise, is chock-full of organic veggies, herbs, and fruits, and has just the right amount of sweetness to balance out the savoriness.  Traditional tuna and chicken salads tend to have grapes in them, but I'm kind of loving this more Spring/Summertime version with mango, kiwi, and pineapple.  I could probably blame that on a pregnancy craving, but I think even my non-pregnant friends will love this combination too!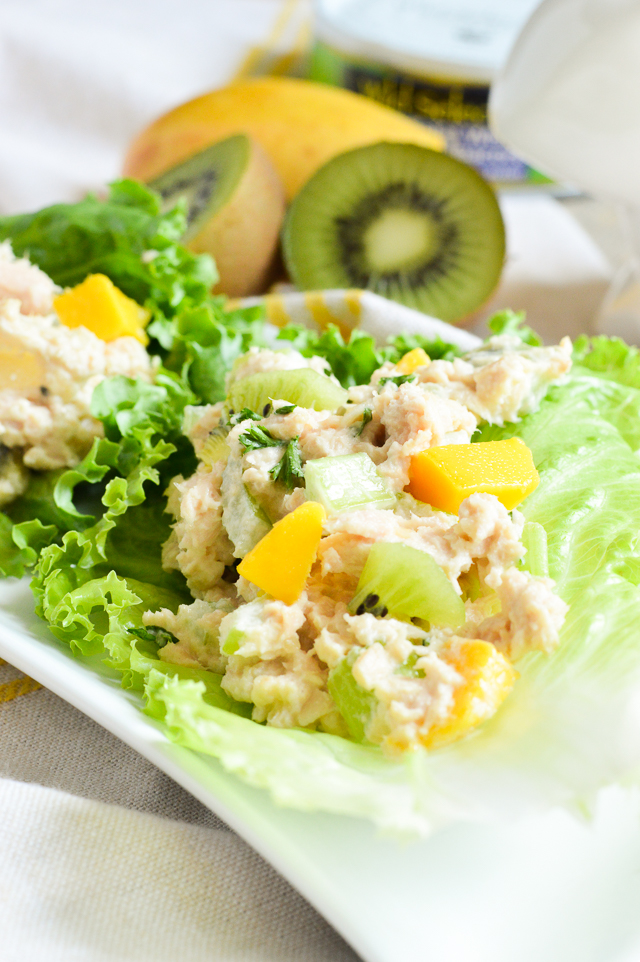 Paleo Tropical Tuna Salad
Paleo, Gluten-Free, Grain-Free, Dairy-Free, Soy-Free, Nightshade-Free, Nut-Free, Pescetarian
Serves 2
Ingredients
2 5 ounce cans of Wild Selections solid white albacore tuna in water, drained
2 stalks of organic celery, diced
1/2 of a ripe organic mango, diced
1 organic kiwi, peeled and diced
1/4 cup of organic pineapple tidbits
4 TB of Paleo-friendly mayo (I like this recipe)
1 TB fresh curly parsley, finely chopped
1/2 tsp dried minced onion (or 1 TB diced fresh onion)
1/2 tsp fine pink Himalayan sea salt
Directions
1. Combine all ingredients in a medium mixing bowl.  Stir until well-combined.
2. Serve plain, in Romaine lettuce boats, on yucan crackers, in avocado halves, or with veggies and plantain chips.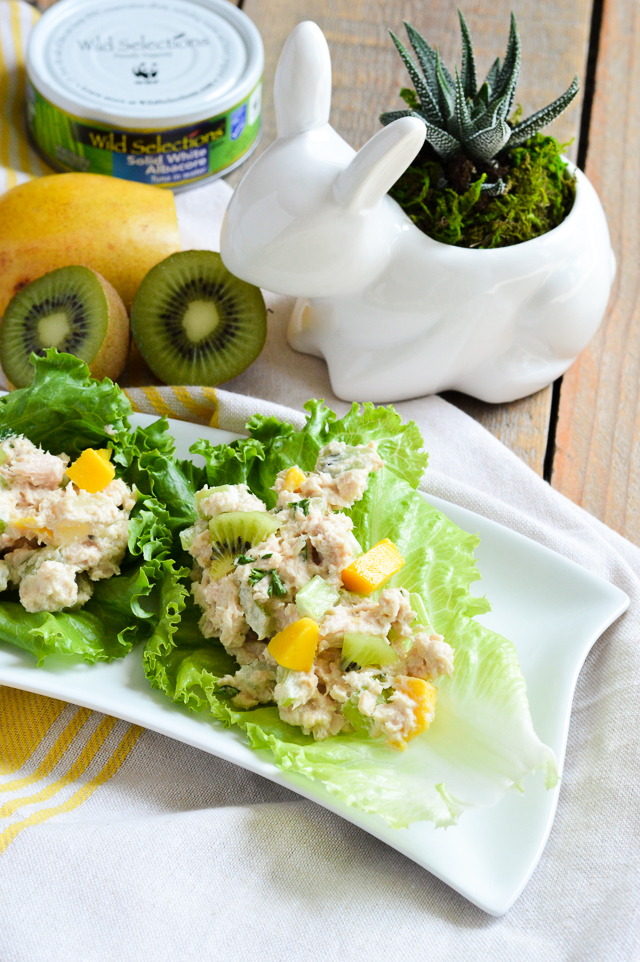 Don't forget to find out where your can of Non-GMO Project Verified Wild Selections tuna was caught right here.
Happy Earth Day this Saturday!  Do something to celebrate- like eating this tuna salad.
#Paleo Tropical Tuna Salad with @WildSelections is perfect for #EarthDay lunches! #ad #WildSelections Click To Tweet
I was selected for this opportunity as a member of CLEVER and the content and opinions expressed here are all my own.