16 Gluten-Free Chicken Salad Recipes to prep for easy lunches this Spring and Summer.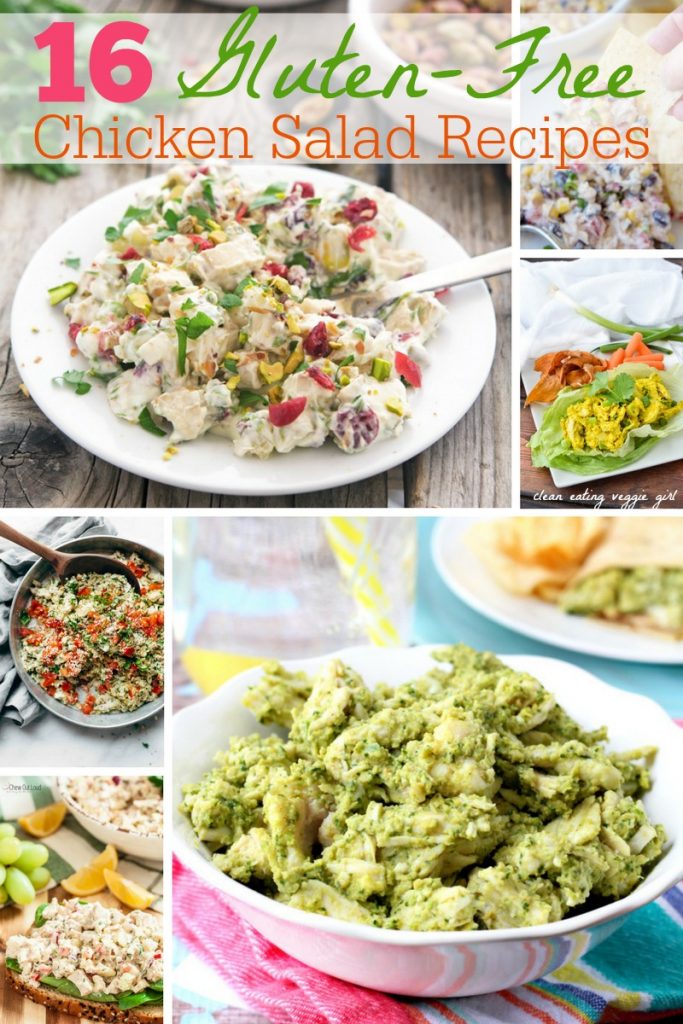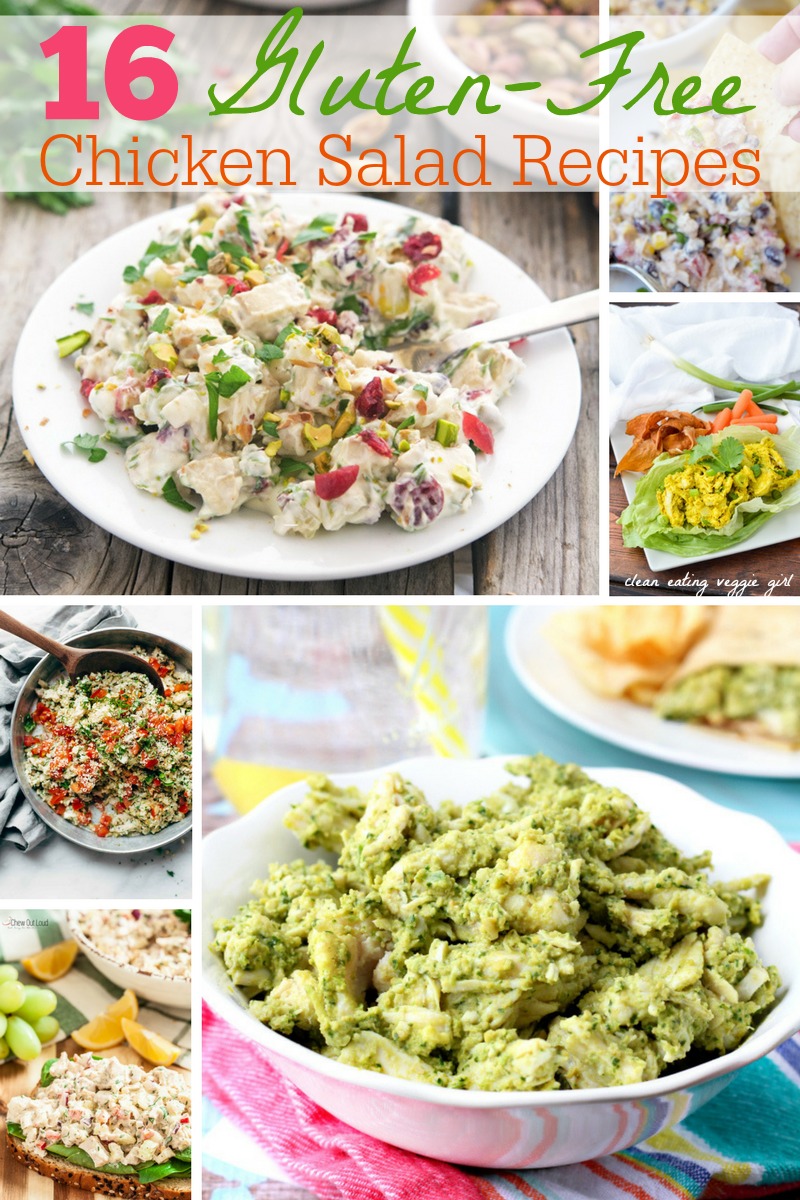 One of my big pregnancy cravings during the second trimester has been salads.  Not the lettuce and veggie kind of salads, but the mayo and vinegar-based salads paired with chicken, tuna, salmon, or chickpeas.  Egg salad?  Not so much.  Hard boiled eggs and I aren't really getting along right now.  But give me some easy gluten-free chicken salad recipes and I will be all about them!
While the traditional sandwich route with gluten-free bread is an option, I generally love eating these salads in Romaine lettuce wedges, on a bed of greens, or scooped up by plantain chips and veggies.  Bread tends to overpower things a bit too much for my liking, and these accompaniments really let the flavors of each recipe become the stars of the show.
In my search for all things chicken salad over the last couple of weeks, I found 16 gluten-free chicken salad recipes that I have to share with you.  And for the heads up, the majority of these can be modified to be dairy-free and/or Paleo!
16 Gluten-Free Chicken Salad Recipes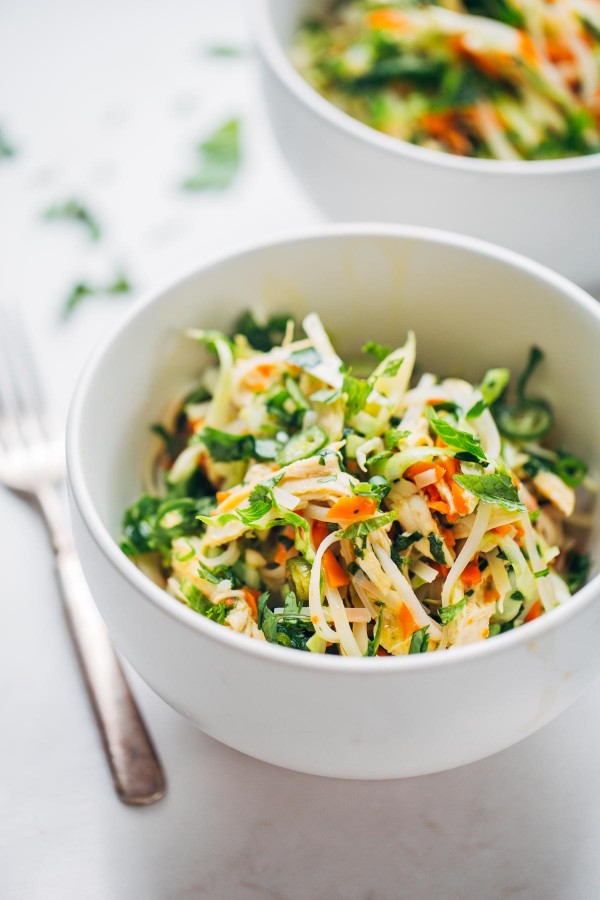 Vietnamese Chicken Salad with Rice Noodles from Pinch of Yum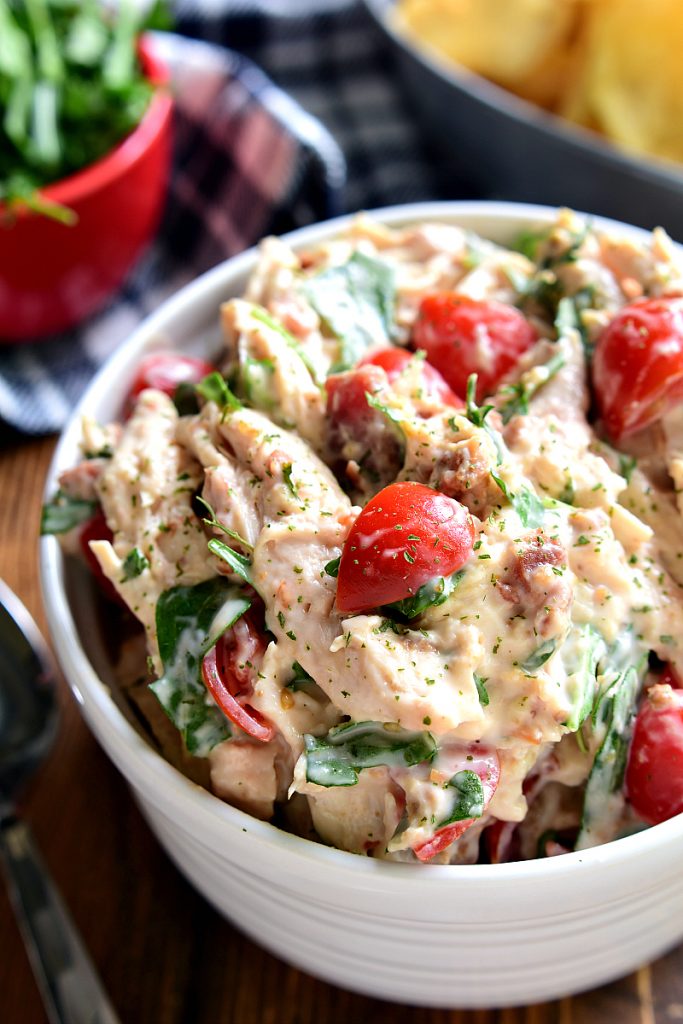 BLT Chicken Salad from Lemon Tree Dwelling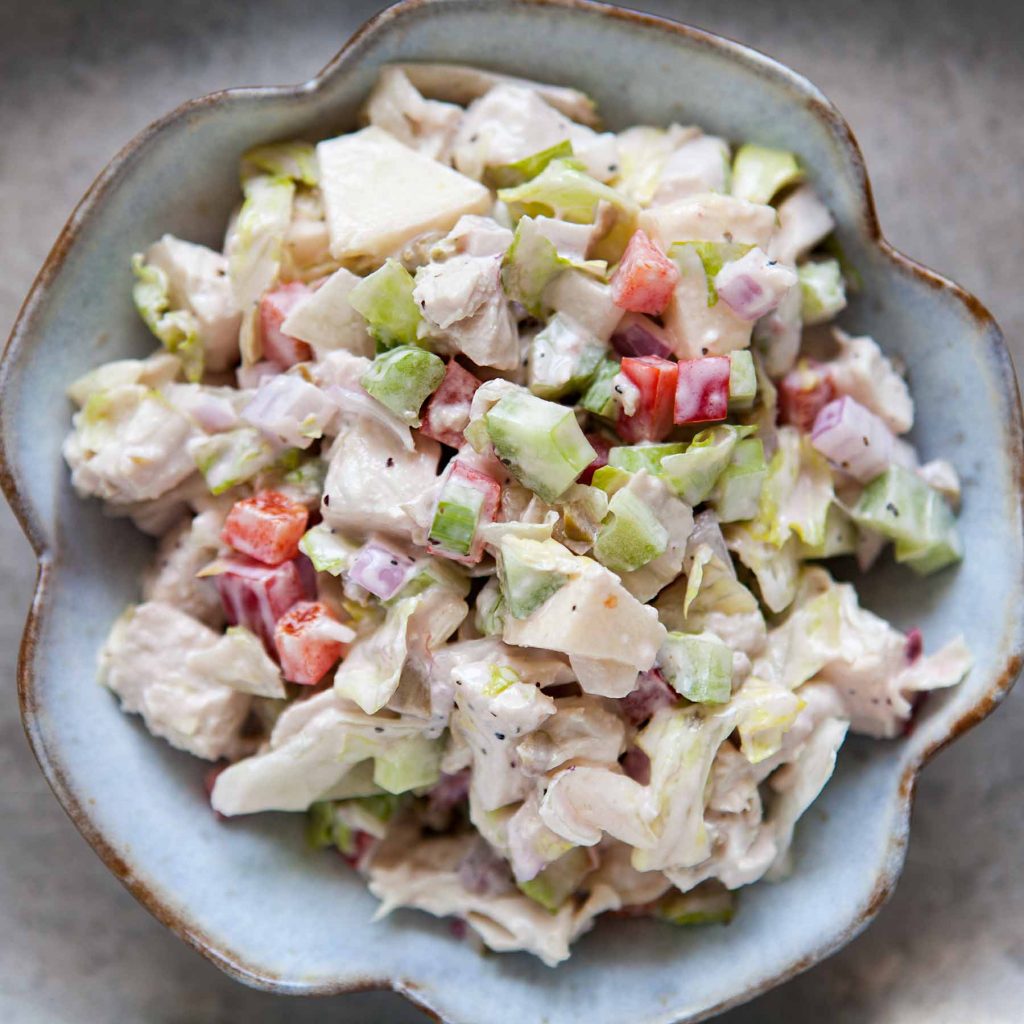 Chicken Salad from Simply Recipes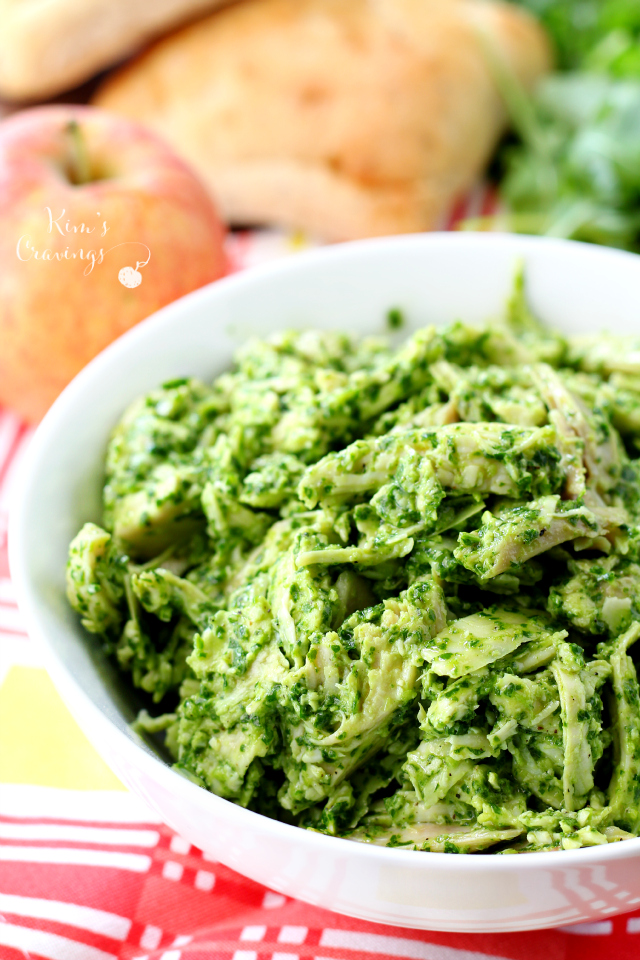 Arugula Pesto Chicken Salad from Kim's Cravings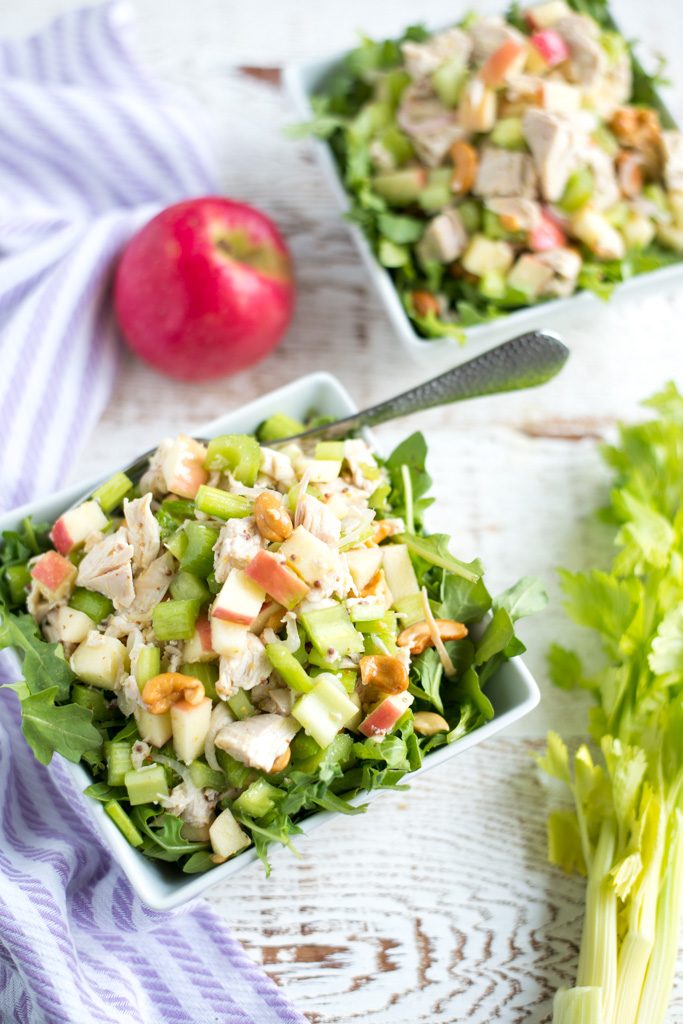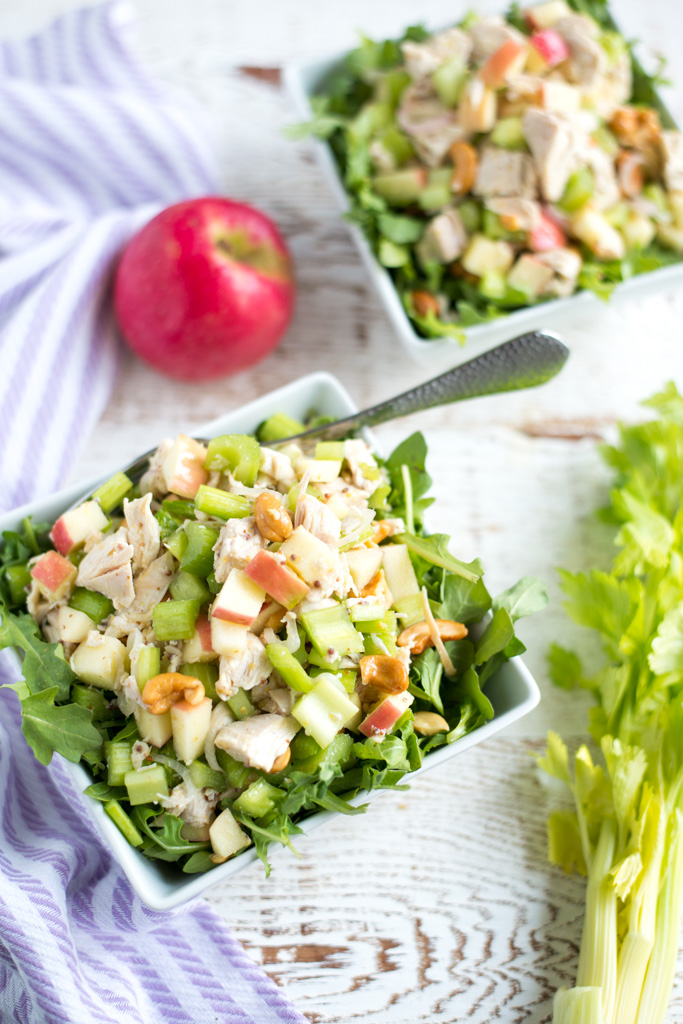 One-Bowl Harvest Chicken Salad from Real Food Whole Life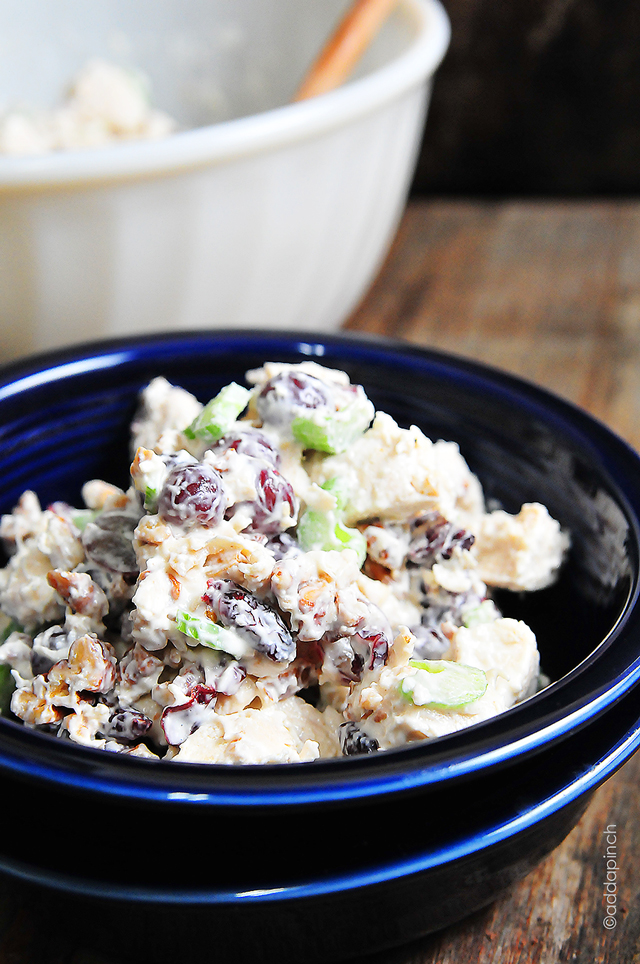 Chicken Salad with Grapes from Add a Pinch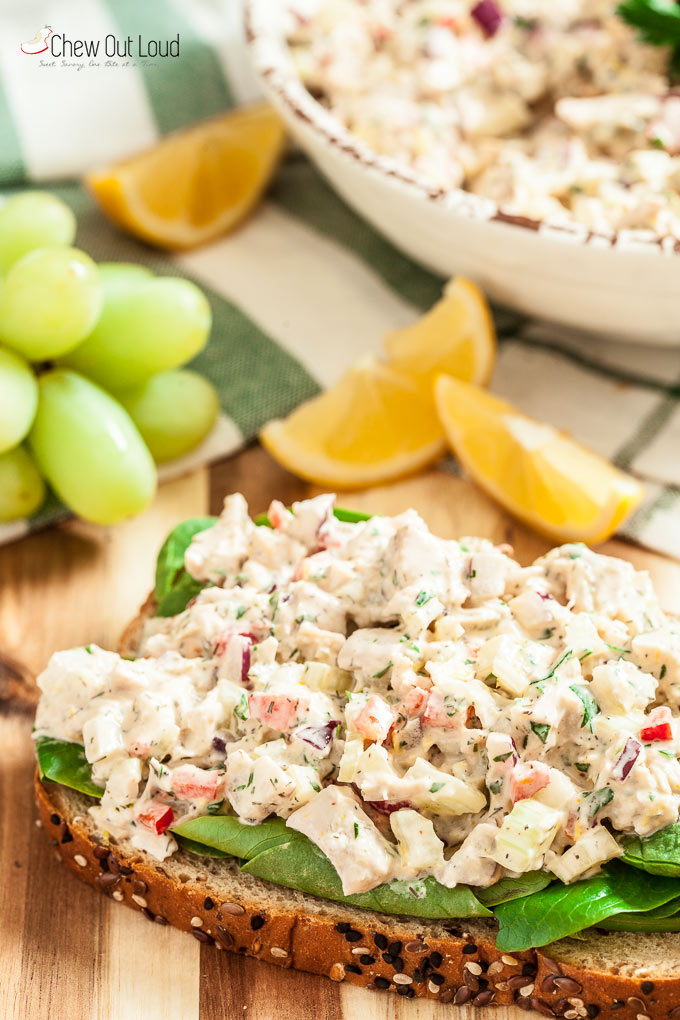 Lemon Chicken Salad from Chew Out Loud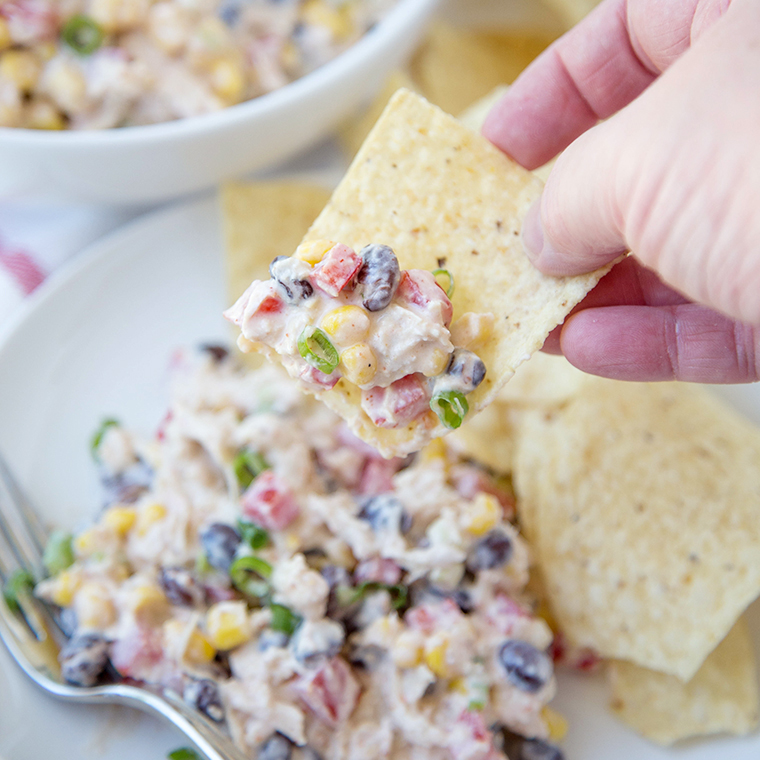 Skinny Southwest Chicken Salad from Yellow Bliss Road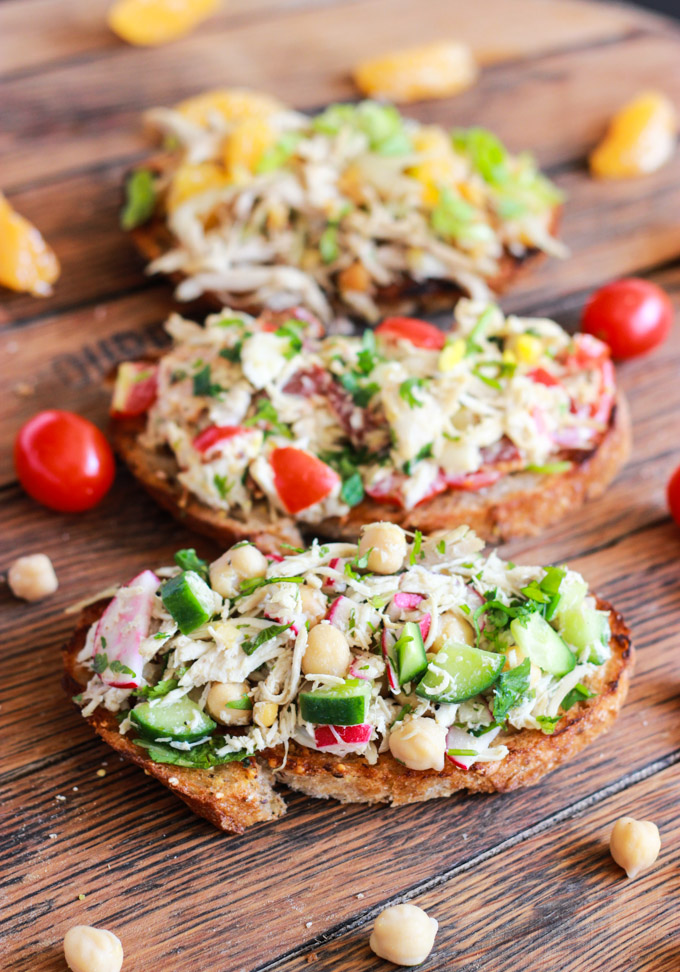 Middle Eastern Chicken Salad from Little Broken
Kiwi and Avocado Chicken Salad from Cooks with Cocktails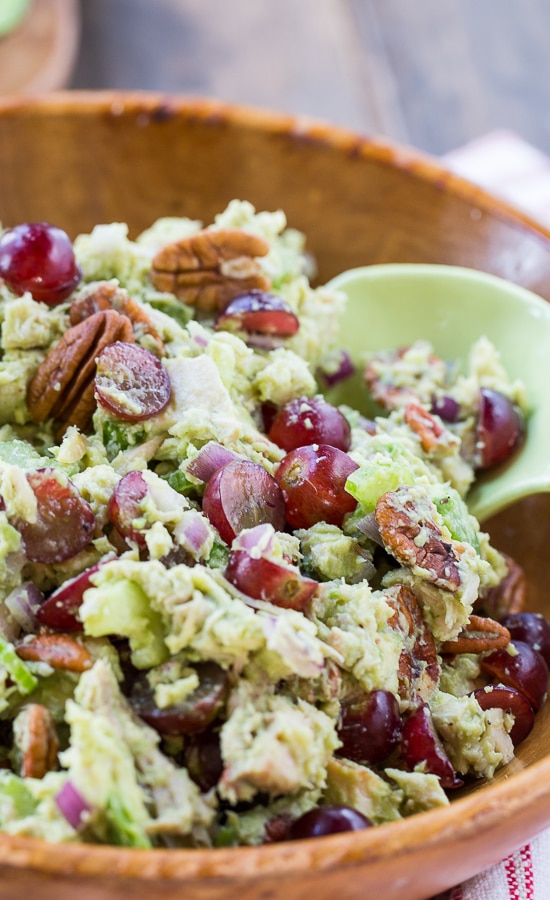 Avocado Sonoma Chicken Salad from Spicy Southern Kitchen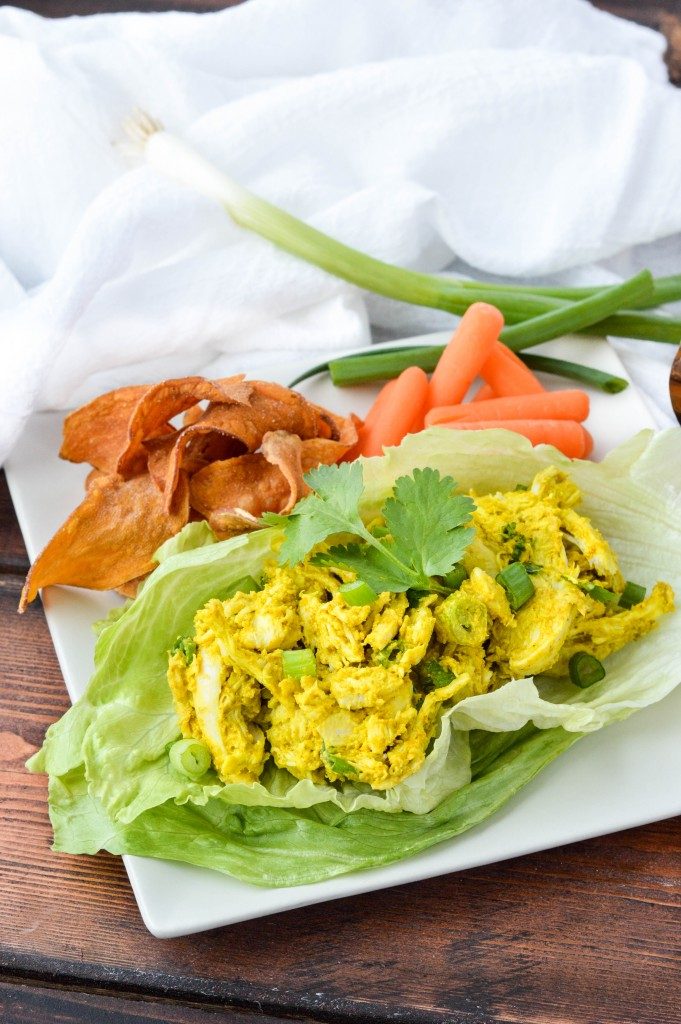 AIP Paleo Avocado Turmeric Chicken Salad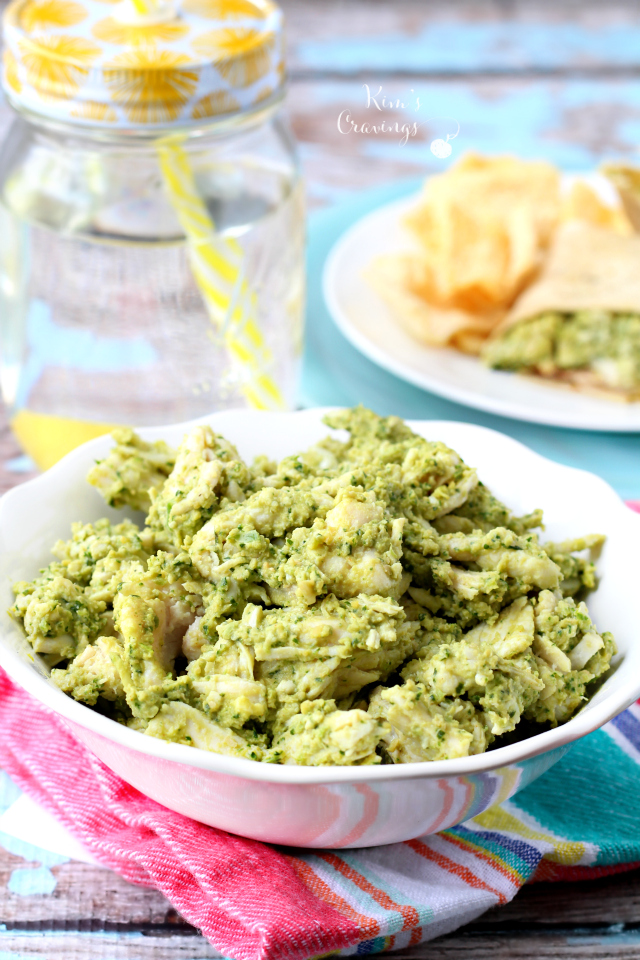 Super Simple Hummus Chicken Salad from Kim's Cravings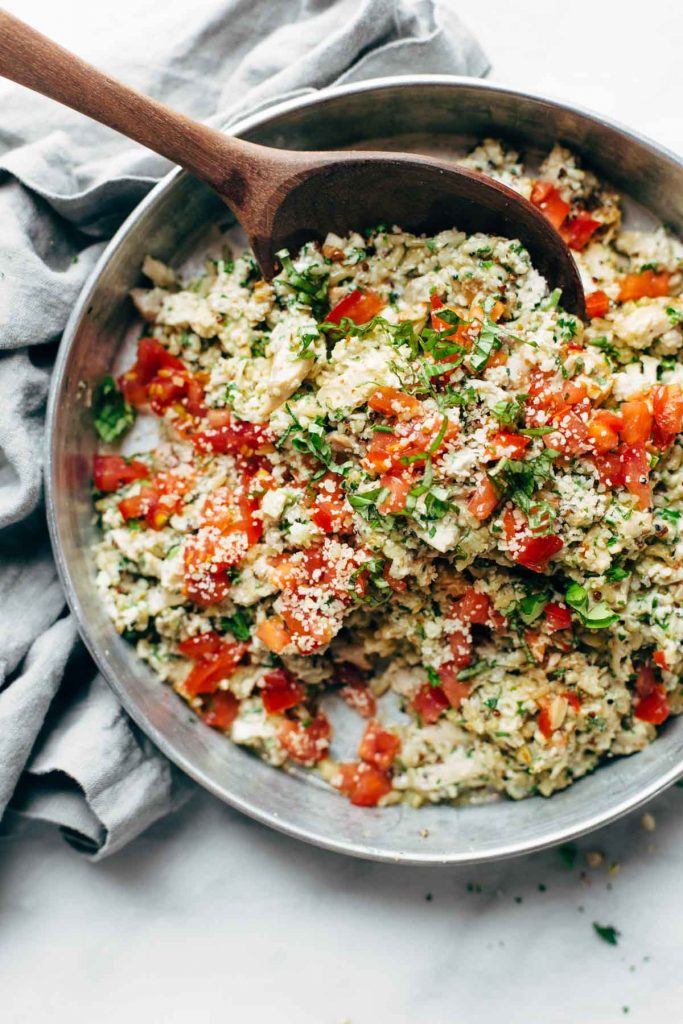 Healthy Garlic Herb Chicken Salad from Pinch of Yum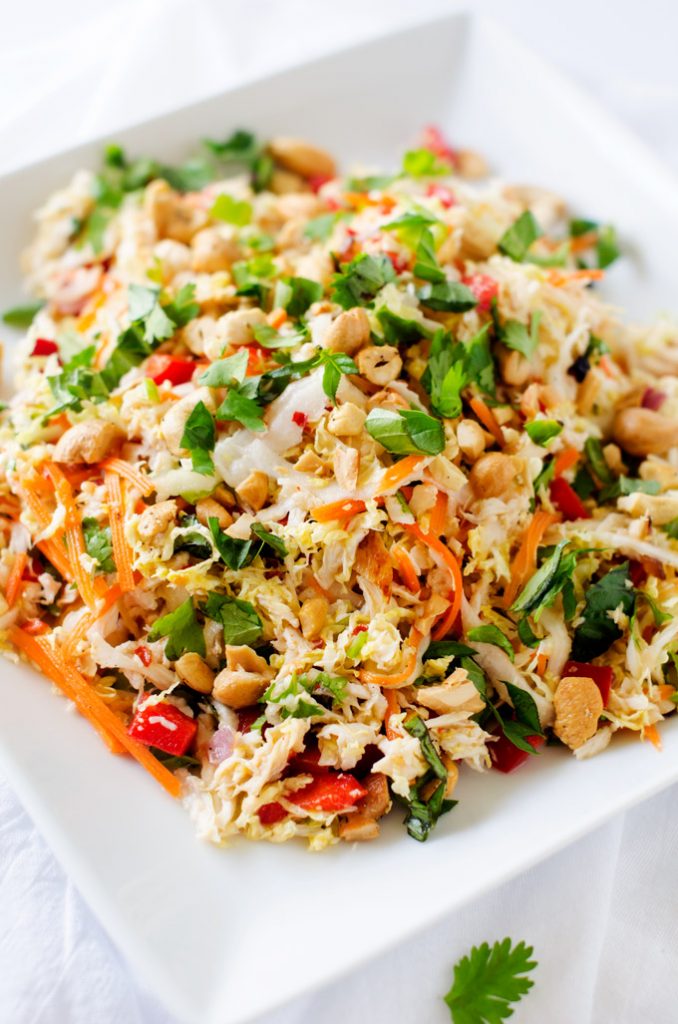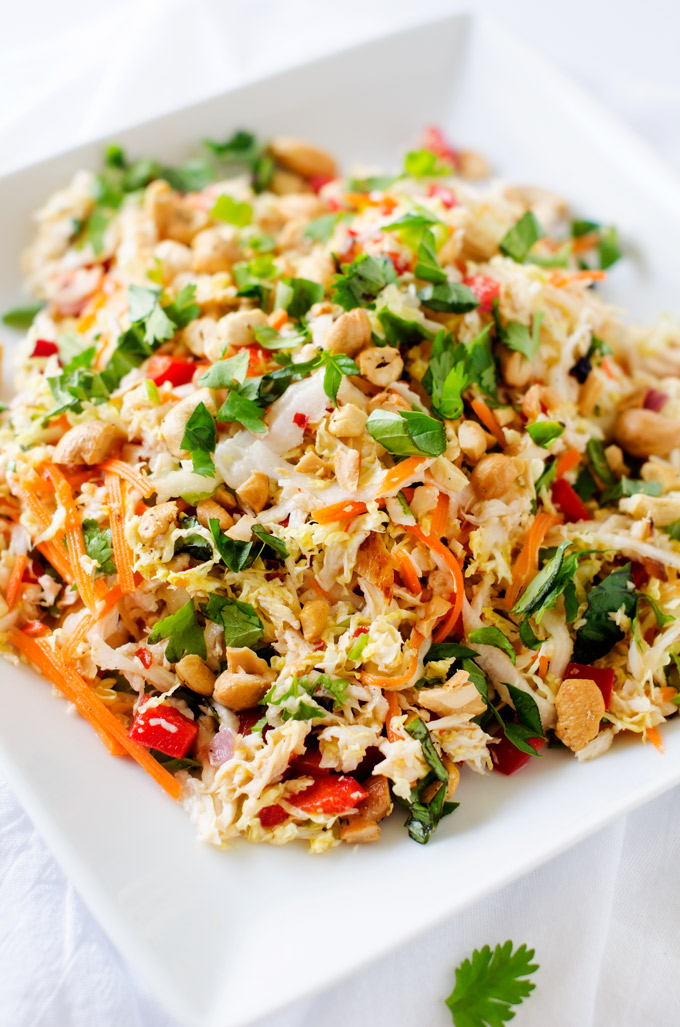 Thai Chicken Salad with Ginger Lime Dressing from Wendy Polisi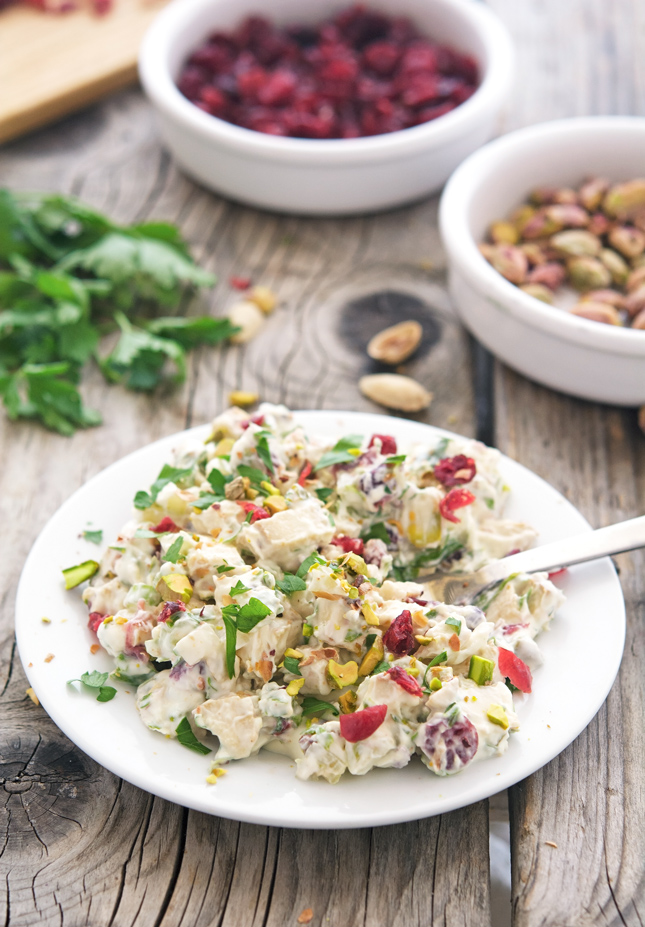 Cranberry Pistachio Light Chicken Salad from The Iron You
Tasty Gluten-Free Chicken Salad Recipes perfect for Spring! #glutenfree #recipe Click To Tweet