A flavorful, anti-inflammatory AIP Paleo Avocado Turmeric Chicken Salad that is perfect for weekday lunches.  Whip this up during your next weekend meal prep session!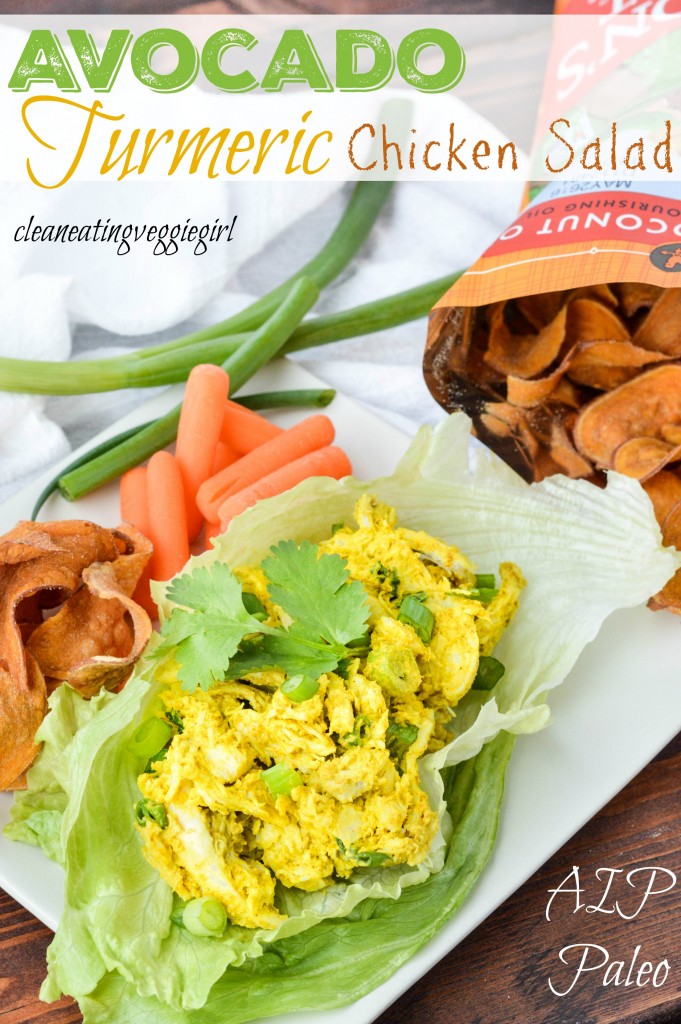 Last week I shared my new favorite method for quickly and easily cooking chicken breasts: in my Instant Pot!  I think it is pretty obvious that I am kind of in love with everything about it.  So much so that I have actually been craving chicken lately, which is pretty much a rarity for me.  I tend to crave beef and turkey far more often.  But now that I know how simple it can be to whip up some chicken, I am starting to come around to the whole idea.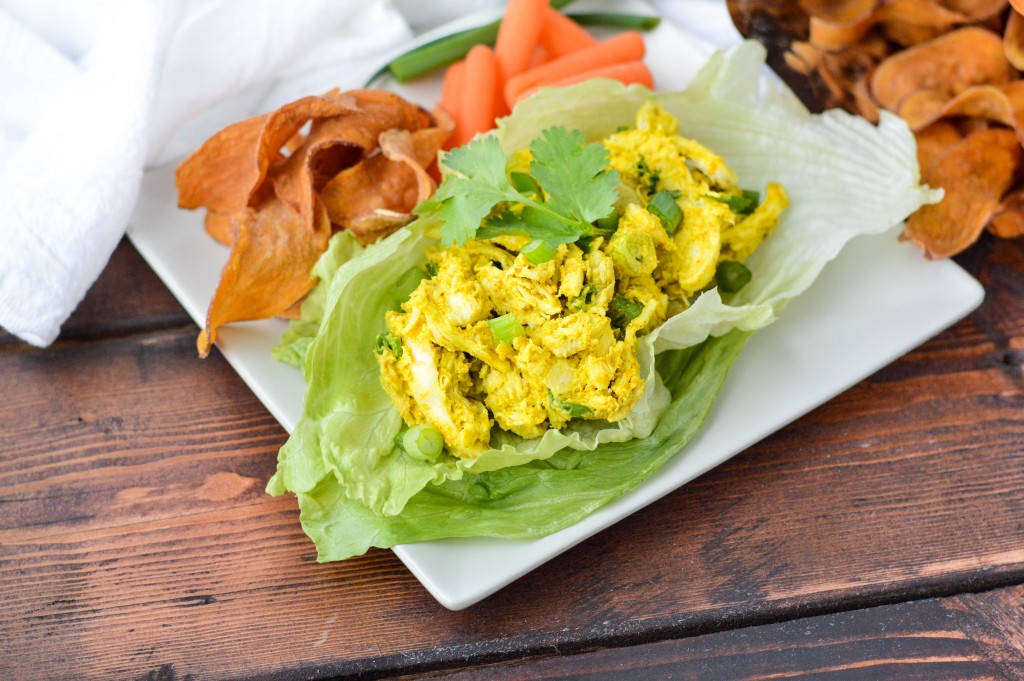 Each time that I cook chicken in my Instant Pot, it normally yields enough for approximately four to six servings.  A.K.A. I have a lot of chicken and am continually looking for new and creative ways to use it.  But there's a catch.  Lately, those ways also need to be AIP Paleo-compliant.  And while there are certainly plenty of AIP chicken recipes out there, they are by no means a dime a dozen.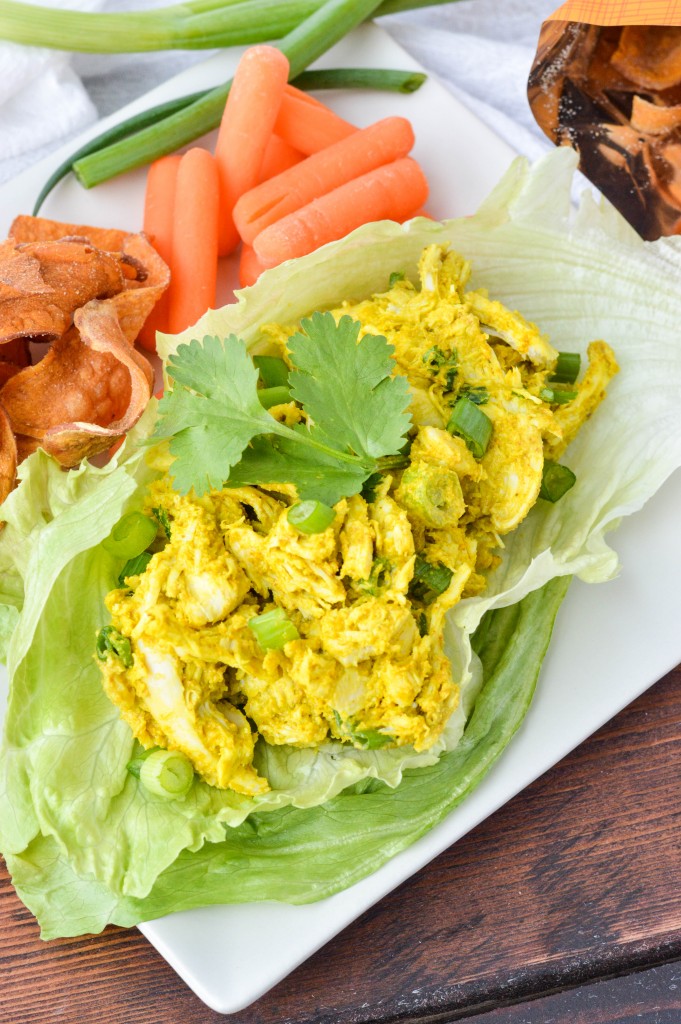 No matter how many chicken recipes I come across, my tried and true favorite is always some type of chicken salad.  Maybe it is because it is easy.  Or maybe it is because it is delicious.  Either way, I cannot get enough!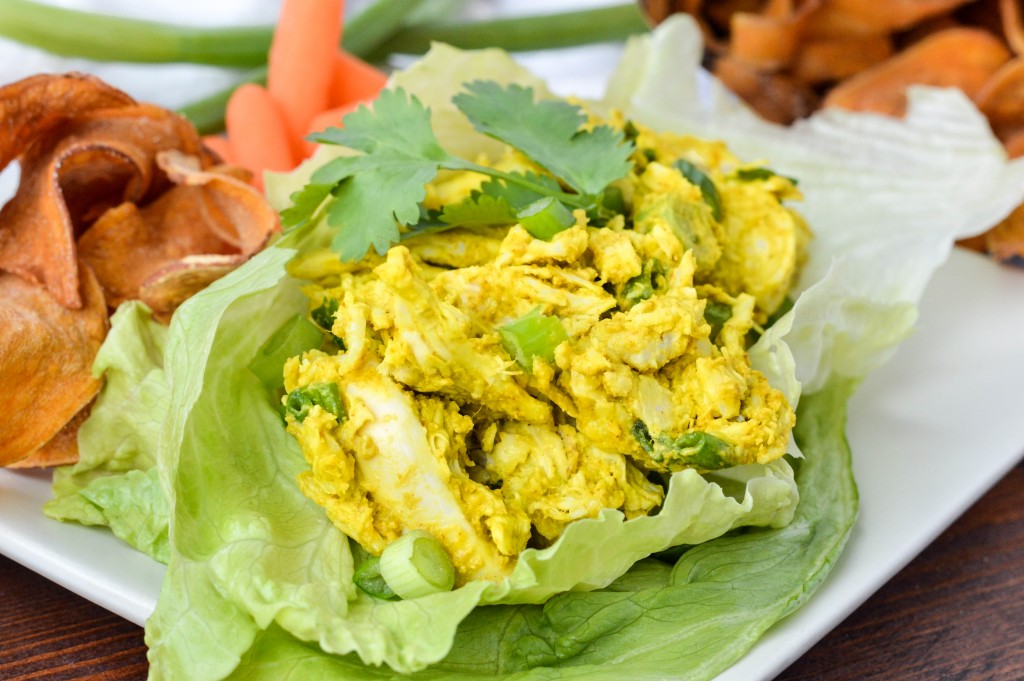 In the past, I have generally made my chicken salad using avocado and Dijon mustard as the creamy base.  Since mustard is a no-no on the AIP food list, I had to come up with something different.  I originally thought that avocado on its own could work and it does.  But each time I tried it, I felt like it was missing something.  Hence the addition of two staples in my fridge and pantry: coconut cream and turmeric.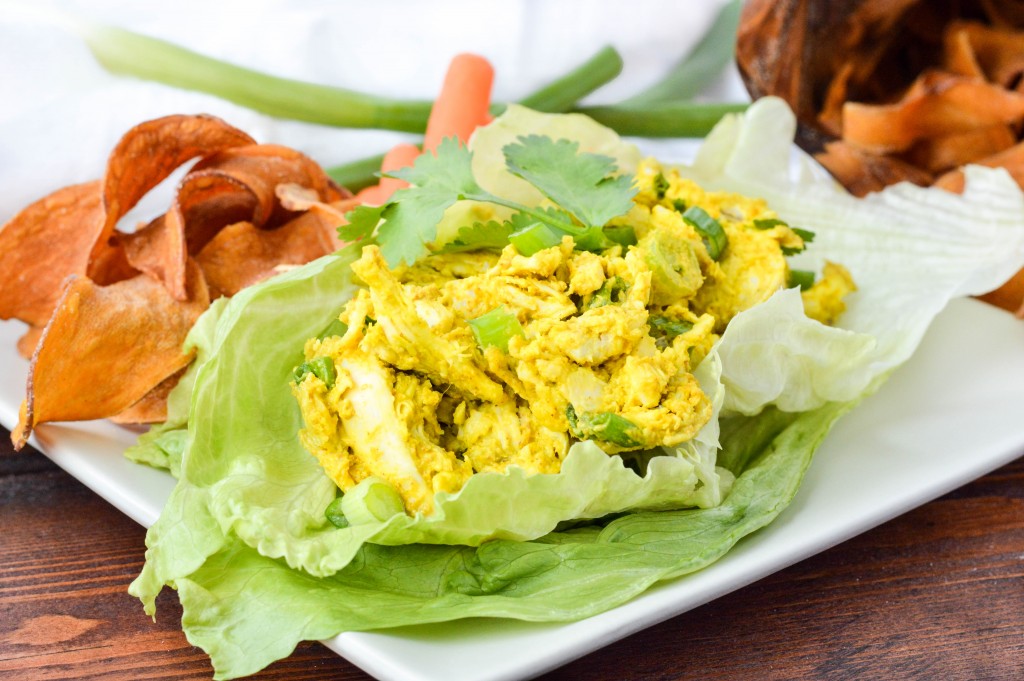 I like to think that this AIP Paleo Avocado Turmeric Chicken Salad has a bit of a curry twist to it (but without the non-AIP curry powder).  I also think it tastes super unique, flavorful, and delicious.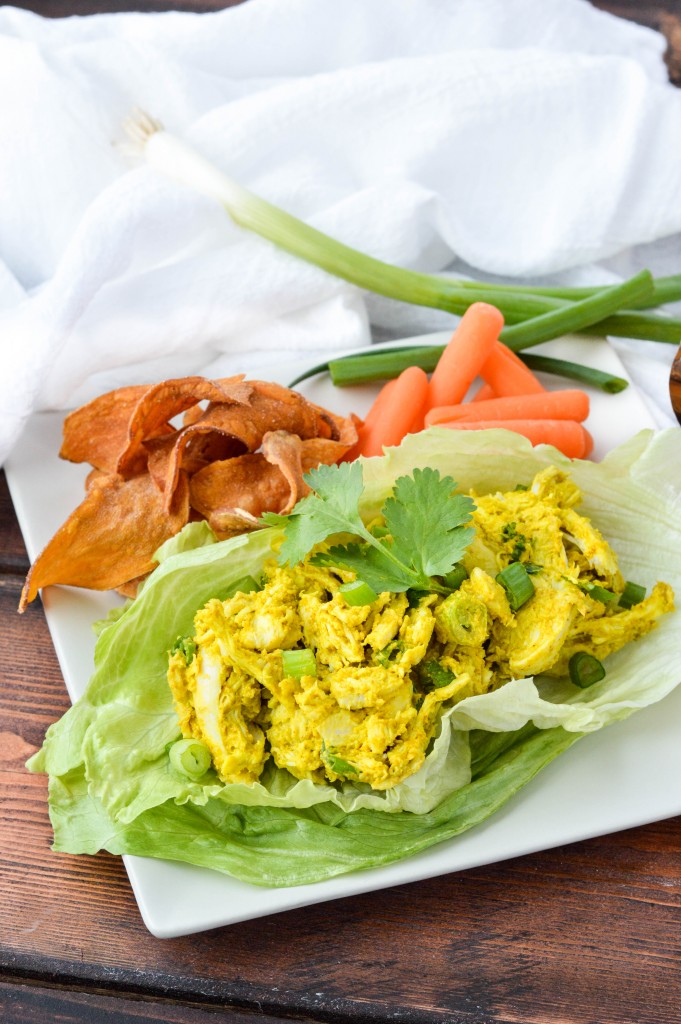 AIP Paleo Avocado Turmeric Chicken Salad
Gluten-Free, Grain-Free, Nightshade-Free, Dairy-Free, Egg-Free, Soy-Free, Nut-Free, Whole 30
Serves 4 to 6
Ingredients
1 pound of organic, pasture-raised chicken breasts, cooked and shredded
4 cups of chicken bone broth (for cooking chicken in Instant Pot)
1 large ripe avocado
1/2 cup of coconut cream (without fillers, preservatives, etc.)
the juice of half of a small lemon
2 tsp turmeric powder
1/2 tsp garlic powder
1/2 tsp onion powder
1/2 tsp pink Himalayan sea salt
2 green onions, sliced
1/4 cup packed fresh cilantro or parsley, chopped
Directions
1. Prepare the chicken breasts.  I used this method in my Instant Pot, but prepare them however you'd like.  You can also used canned chicken, but be sure to check the ingredients list!
2. Once the chicken is cool and shredded, combine avocado, coconut cream, lemon juice, turmeric powder, garlic powder, onion powder, and salt in a food processor.  Process until smooth and creamy.
3. Mix avocado turmeric sauce with the shredded chicken.
4. Stir in green onions and cilantro or parsley.
This chicken salad can be stored in the fridge for up to three to four days.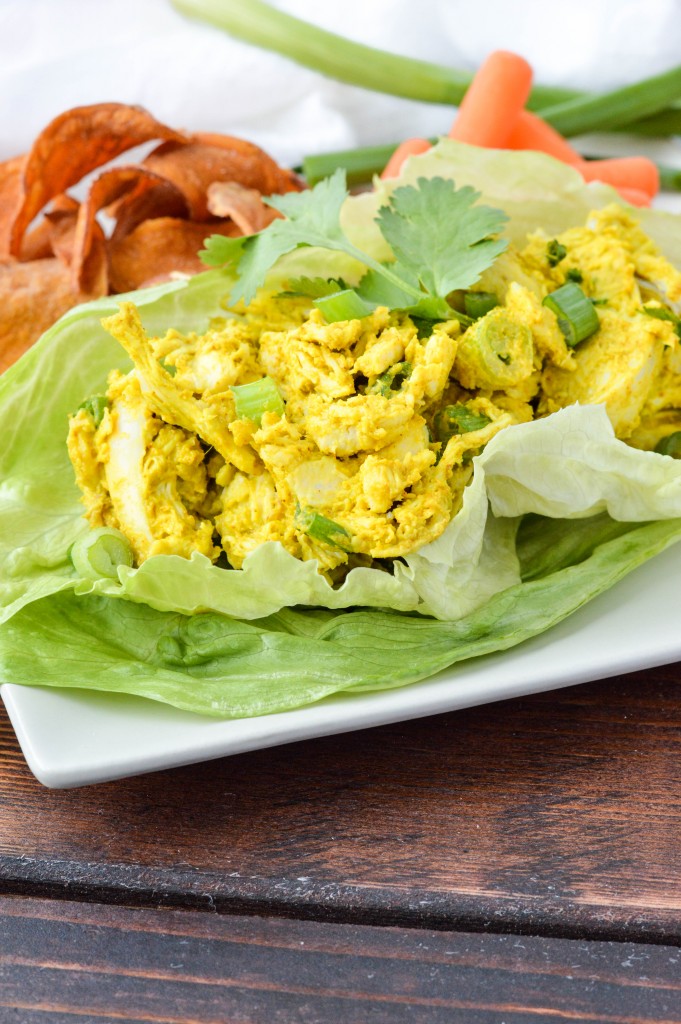 I ate my chicken salad in a lettuce wrap and it is super delicious scooped up with veggies, sweet potato chips, or plantain chips.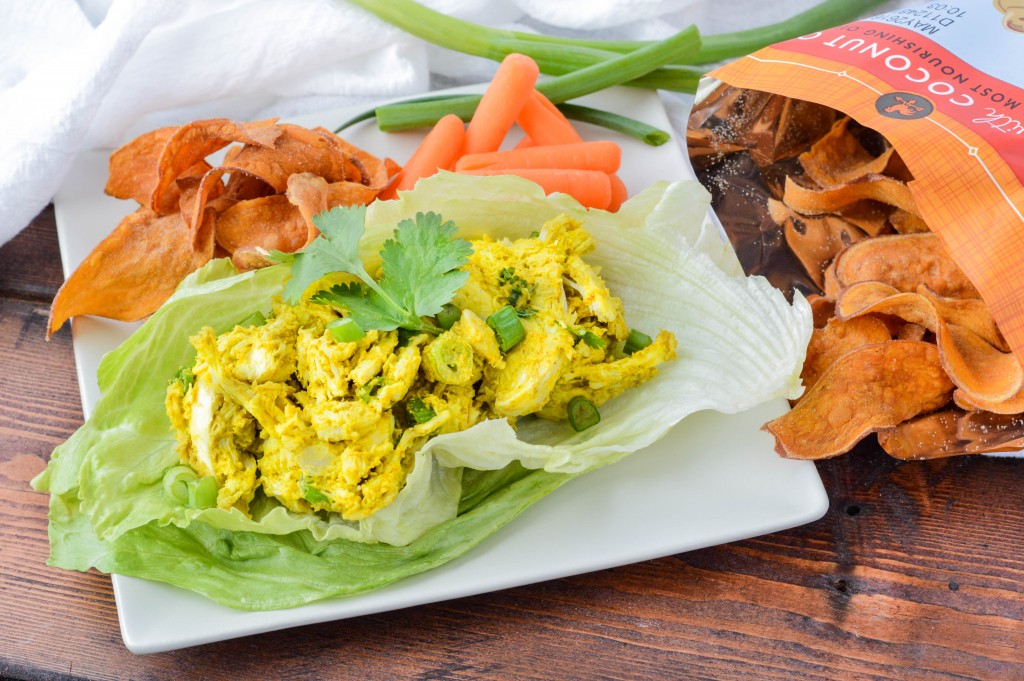 #AIP #Paleo Avocado Turmeric Chicken Salad is #glutenfree and #Whole30 approved Click To Tweet
This post contains affiliate links.  Thank you for supporting CEVG and enabling me to continue working towards better health!
What does your favorite chicken salad recipe consist of?
Do you have other AIP Paleo chicken recipe ideas for me to try?