I lived in Omaha for nearly three years between 2012 and 2015.  It is a city that I truly love and miss, and it will forever be on my list of favorite places.  Not only is it the perfect size with a great cost of living, but there are a million events to attend and about a billion delicious restaurants to eat at.  But even with all of these reasons to love Omaha, the biggest reasons I still refer to it as "Home-aha" is because it is the place where I met three of my best friends!  Three people who actually originally came into my life through, none other than, this very blog.
We have experienced big things together like engagements, marriages, babies, job changes, house buying, etc., while also enjoying the little moments together (often revolving around our love for good food!).  And while I have seen each of them at various times over the last year, we haven't all been together in one room since Jordan's baby shower last July.  That was obviously way too long ago!
Now that I'll be expecting my own little one sometime in July, we knew we had to take advantage of these last few months before things get crazy.  And though I would love to step foot back in Omaha, we decided that meeting somewhere in the middle made the most sense.  So last Sunday we made a day of it with a girls' trip to Des Moines.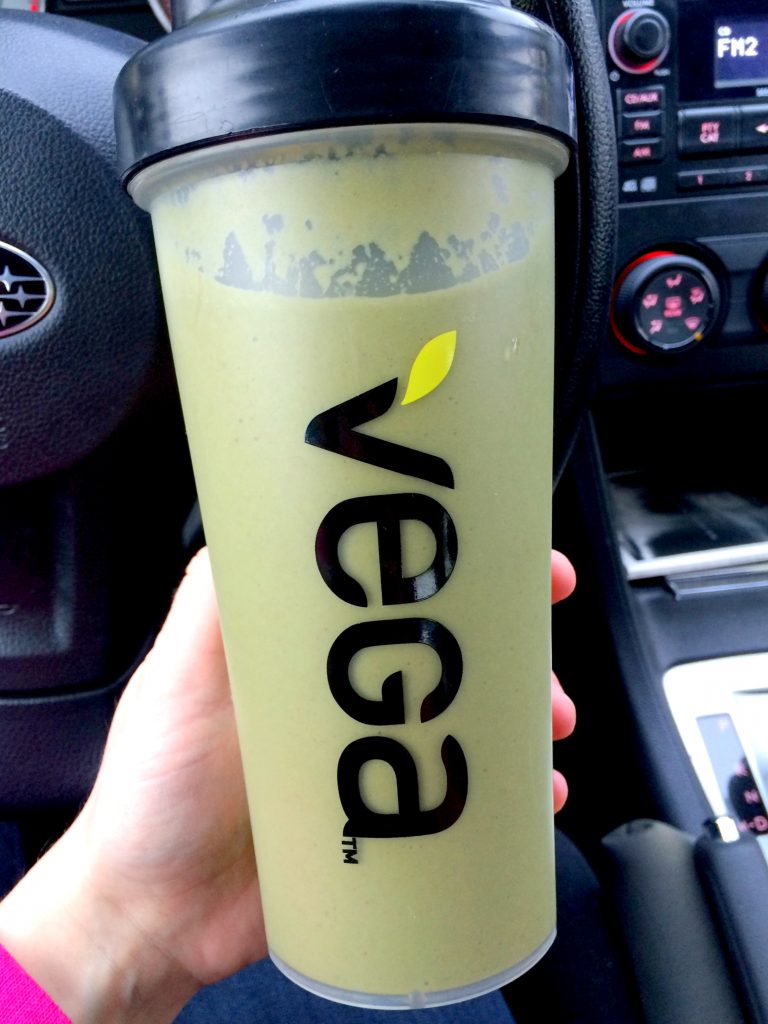 I knew I would never make it until 11:00 for brunch, so I whipped myself up a smoothie for the drive.  In the mix was filtered water, vanilla protein powder, collagen peptides, MTC oil, avocado, almond butter, frozen banana, frozen berries, and frozen spinach.  It did the trick at keeping me full enough until I arrived.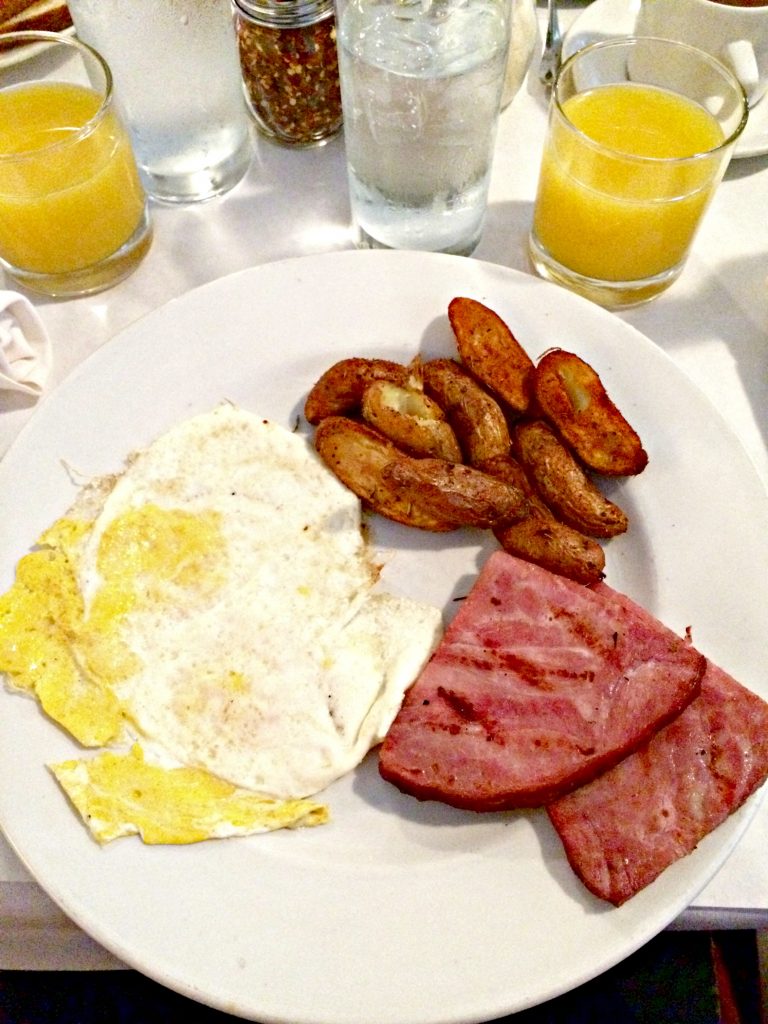 Jordan, Joanna, Erin, and I all met at Centro in downtown Des Moines.  I contacted them ahead of time to inquire about their gluten-free brunch options and decided on the Centro Breakfast with a glass of orange juice.  I ordered my eggs fried with the yolks cooked through and chose the Centro potatoes and ham to accompany them.  All three aspects were equally delicious, but I was especially in love with the potatoes.  They were not what I was expecting for breakfast potatoes, but I was pleasantly surprised.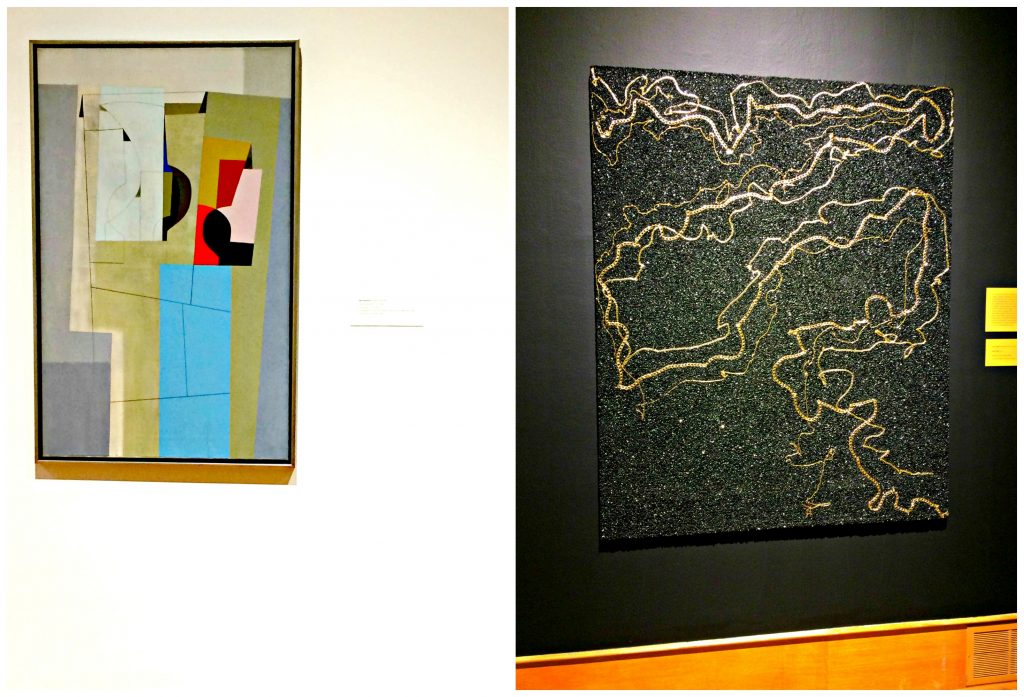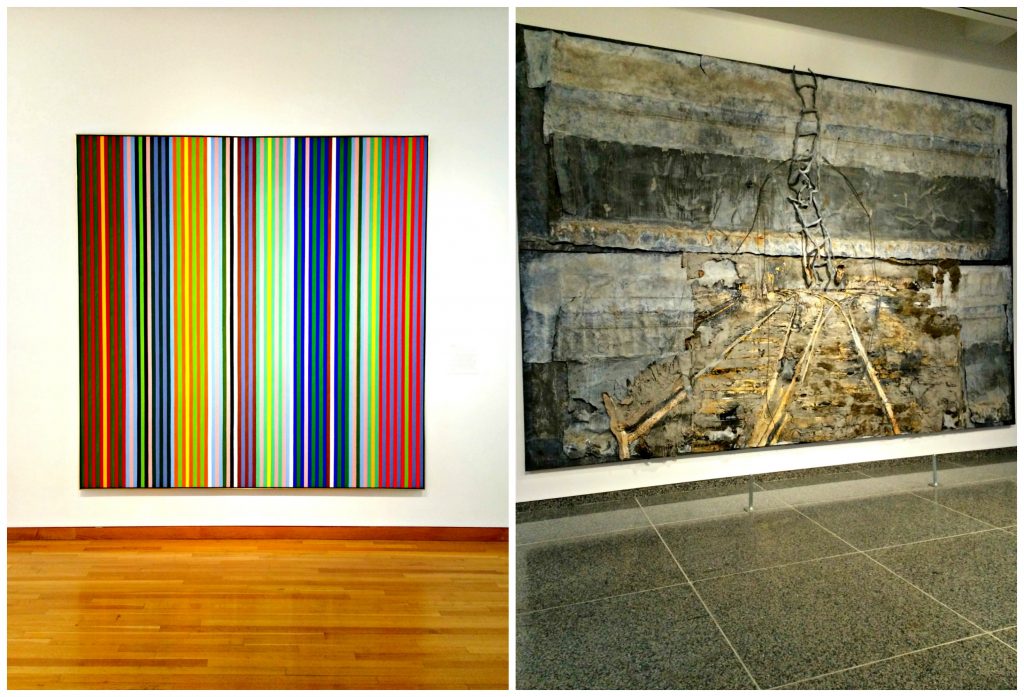 After we fueled up, we ventured over to the Des Moines Art Center.  I found that it was just the right size to keep us all entertained, but not too big to overtake the entire day.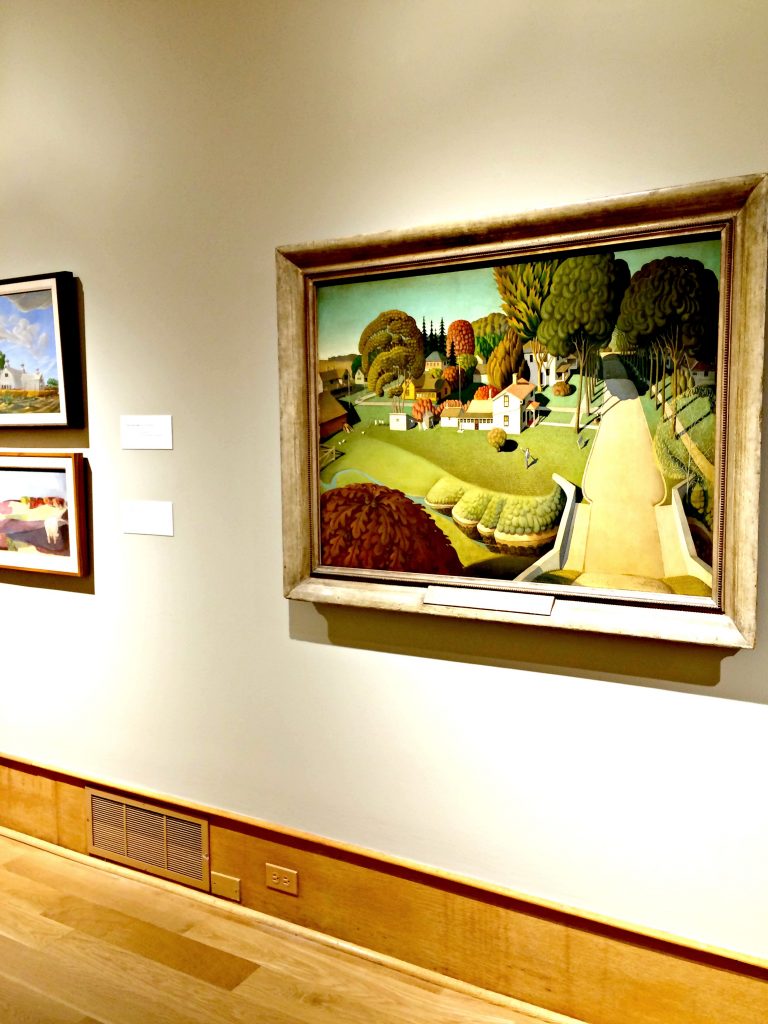 It came as no surprise to me that this Grant Wood painting was my favorite.  There is always something about his paintings that just get me.  It must be the Iowan in me!
Once we finished viewing the art we had plans to go to the Botanical Garden.  However, after driving around for longer than anticipated and finding that one of their entrances was closed, we decided against it.  Instead, we went shopping!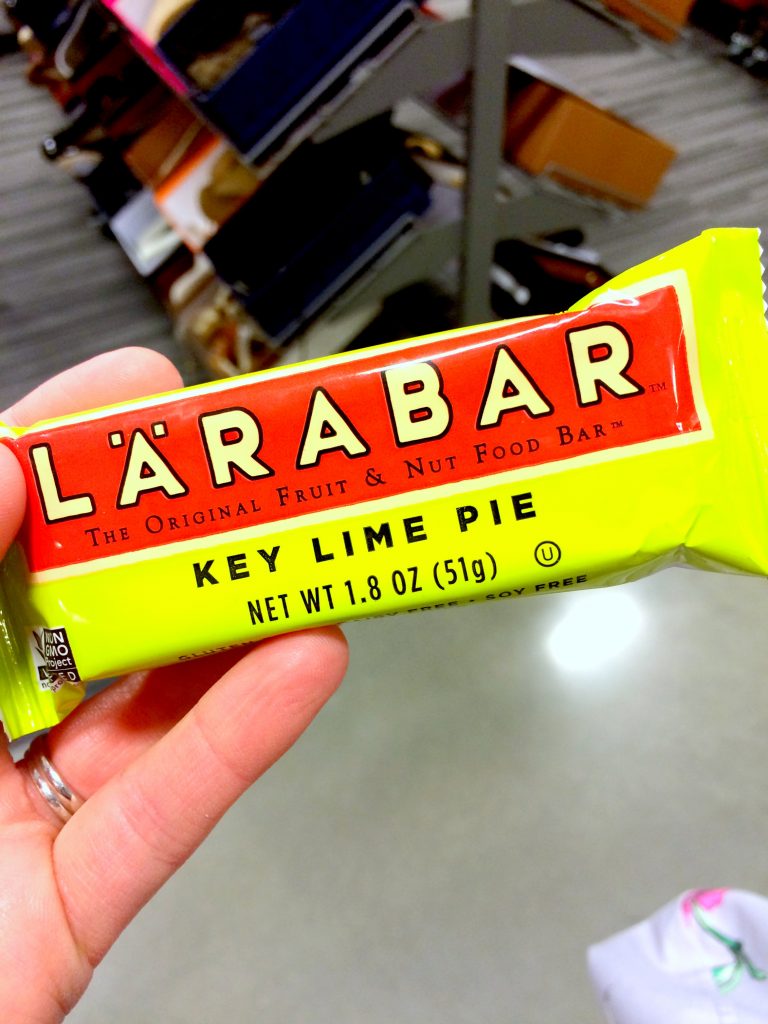 I fueled myself up with this key lime pie Larabar while we hit up Nordstrom Rack, Home Goods, and Old Navy.  Miraculously I did not buy anything, though I was tempted by quite a bit.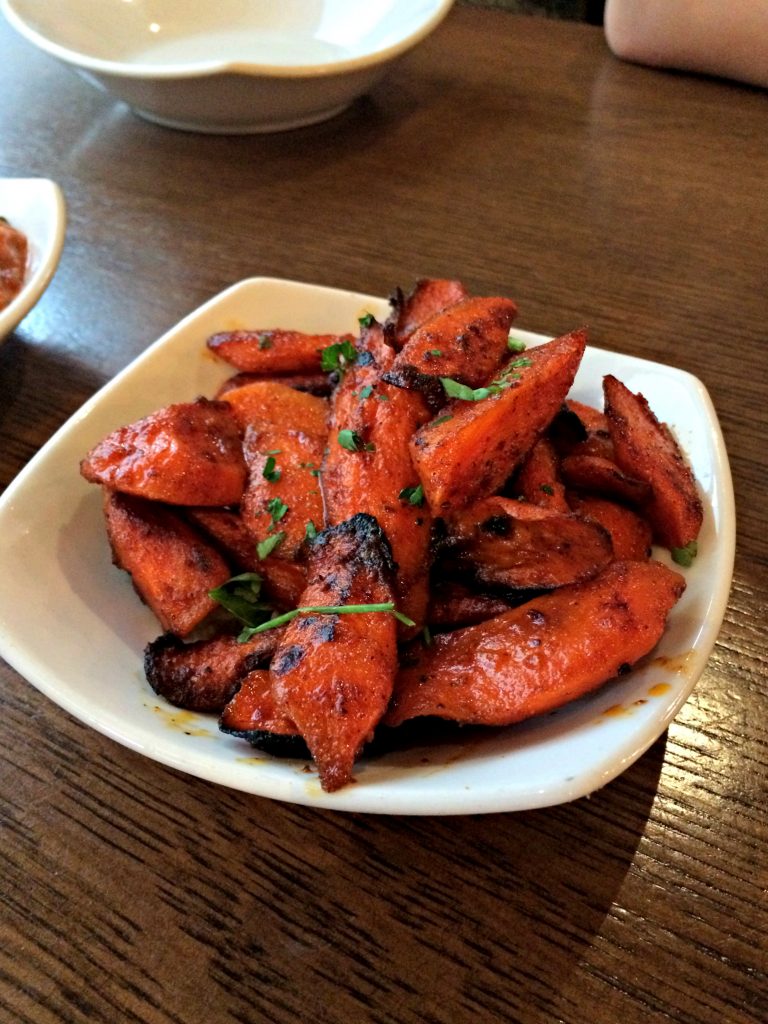 Once we were finished shopping, we stopped by Eatery A for an early dinner.  Jordan had to leave early, so Erin's husband Josh joined us.  He ordered the most amazing Moroccan carrots as an appetizer and graciously let me try them.  They were seasoned with honey and harissa, which was the perfect combination.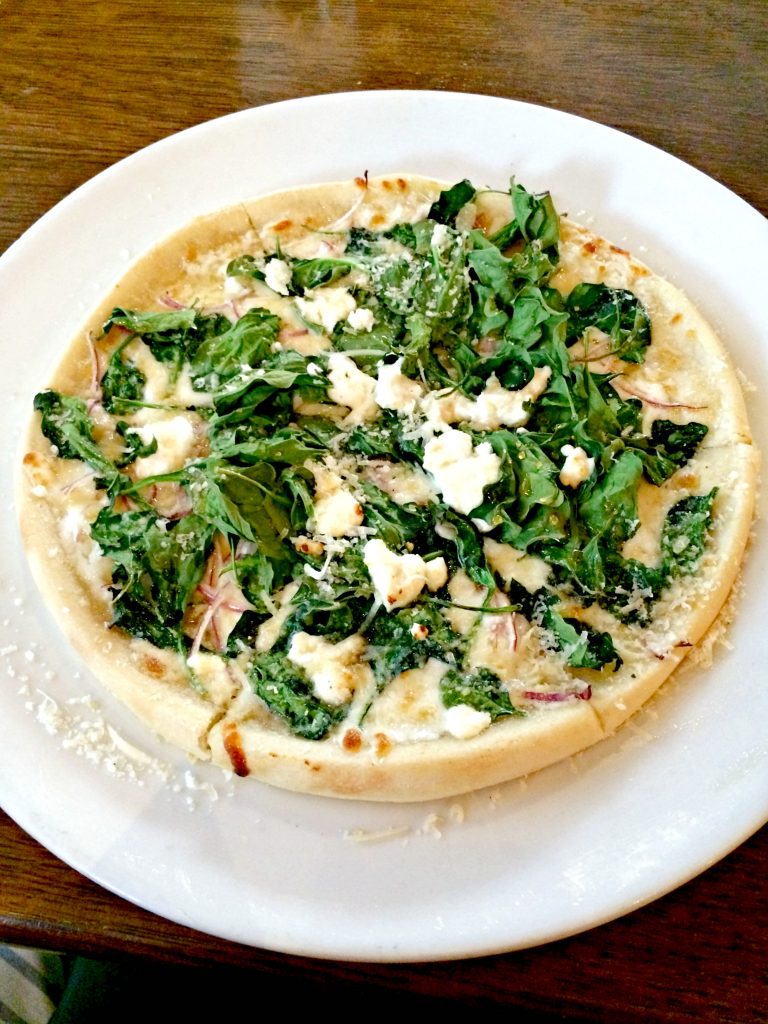 For my entrée I choose the #15 pizza on the gluten-free crust.  It was topped with olive oil, spinach, goat cheese, honey, and red onion.  You can pretty much guarantee that I will order any pizza that contains honey.  It just makes for the perfect sweet and savory combo!
I have to say that I loved this pizza not just for the toppings, but also for the crust.  I think this was the best gluten-free crust I have ever eaten at a restaurant.  And what made it all even better was that we were there during happy hour so they were all half off!  Be sure to hit them up between 3:00 and 6:00 p.m.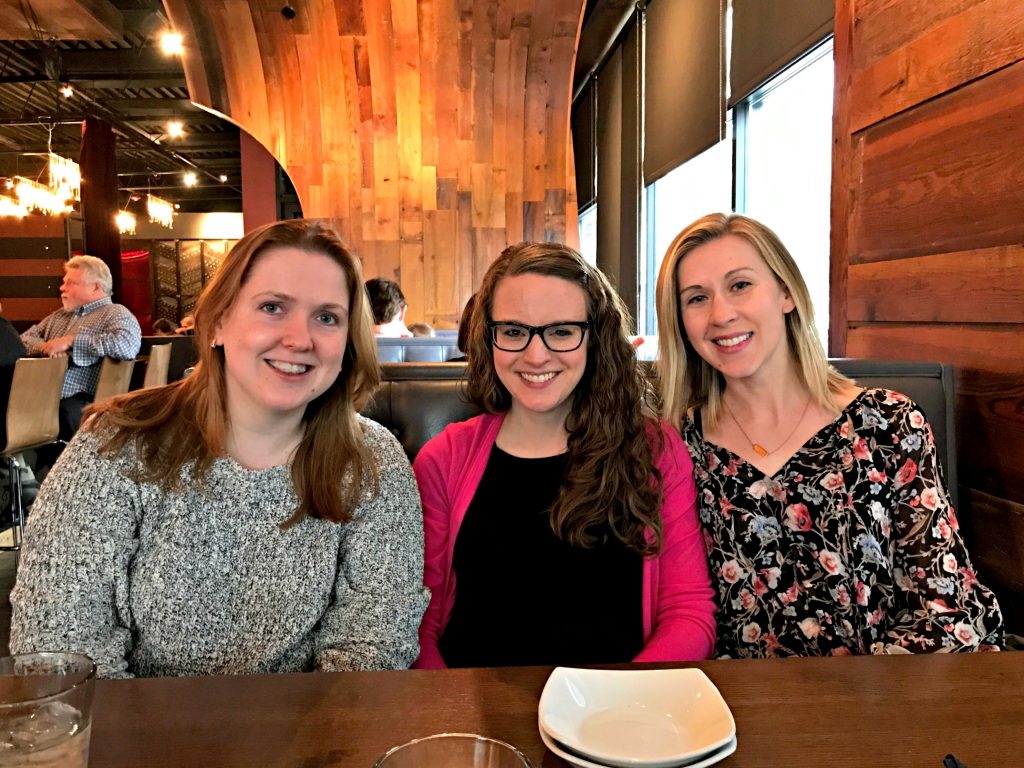 All in all in was a great day!  I was so excited to be reunited with some of my besties and eat delicious food.  I cannot wait until we get to do it again soon.
A word to the wise: always check with these establishments about their current gluten-free offerings, as changes could have been made after this post was published.
A Girls' Trip to Des Moines #Iowa #glutenfree #DesMoines
Click To Tweet