Normally I am ecstatic when Friday rolls around.  But not this Friday!  This Friday is the last full day of my Colorado vacation.  As you can imagine, I am a bit disappointed about this.  It has been an amazing week so far, and I do not want it to end… at all.  Such is life, I guess.
Luckily, we still have the weekend ahead of us.  And next week is a four-day work week thanks to the Fourth of July holiday.  So I really should not be complaining too much.
Speaking of the Fourth, have you given some thought into what you plan on cookin' up?  Yeah, me neither.  At least I hadn't until I wrote this post!  But lucky for you, I have plenty of gluten-free appetizers, side dishes, main dishes, desserts, and drinks coming your way that are perfect for the festivities.
39 Gluten-Free Recipes for the Fourth of July
Appetizers
Pineapple Guacamole
Paleo Snack Mix
Bacon-Wrapped Honey Sriracha Chicken Bites
Watermelon Pico de Gallo
Reduced Sugar Slow Cooker Sweet and Sour Meatballs
American Flag Fruit Sticks
Side Dishes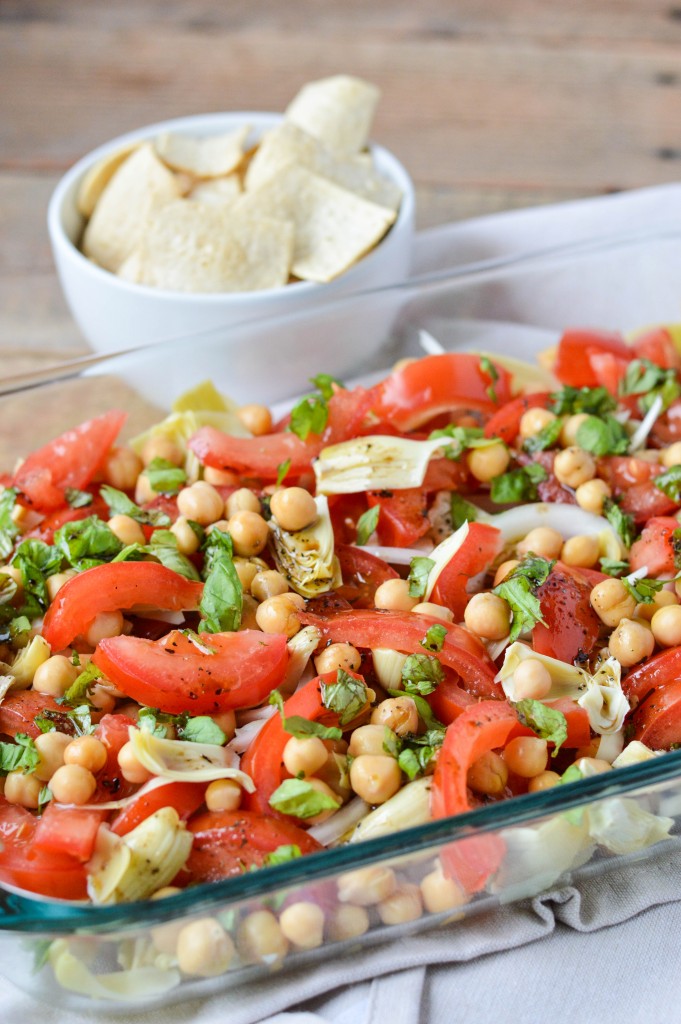 Tomato, Onion, and Artichoke Chickpea Salad
No Potato Salad
Red, White, and Blue Potato Skewers
Sweet Potato, Corn & Feta Salad
Grilled Sweet Corn with Chili-Lime Honey Butter
Crock Pot Baked Beans
Zesty Fruit Salad with Coconut Milk and Basil
Spicy Spiralized Sweet Potato Fries
Red, White, and Blue Quinoa Fruit Salad
Main Dishes
Quinoa Black Bean Beet Burgers
Chicken Gyro Kabobs + Tzatziki Dipping Sauce
Mediterranean Salmon Burgers
Vegan Carrot "Hot Dogs"
Green Chili Turkey Burgers
Surf and Turf Kabobs
Zesty Honey Sriracha Grilled Chicken Wings
Fajita Tofu Kebabs with Cilantro Lime Quinoa
Italian Chopped Salad
Summer Berry Salad with Lemon-Poppyseed Vinaigrette
Desserts
Paleo Strawberry Shortcake with Lime Coconut Cream
Berry Patriotic Chia Seed Pudding
Red, White, and Blue Almond Trail Mix
Paleo Red Velvet Cupcakes
4th of July Lemon Fruit Tart
Watermelon Star Bites
Red, White and Blueberry Ice Cream
Paleo Red, White and Blue Fruit Pizza
Healthy Fourth of July Popsicles
Drinks
Blueberry Mojito Kombucha (non-alcoholic)
Champagne Cobbler Cocktail
Red, White and Blue (Berry) Margaritas
Red, White and Blue (Berry) Sangria
4th of July Smoothie (non-alcoholic)
Hungry yet?  Me too!  I cannot wait to dig into so many of these recipes over the month of July.  I sort of feel like the Fourth should be celebrated all month long!
39 Gluten-Free Recipes for the Fourth of July #recipe #glutenfree #4thof July
Click To Tweet
What are you planning on whipping up next holiday weekend?