Another weekend is in the books!  It involved slightly less excitement than last weekend and a bit more relaxation, but that was exactly what I needed after a busy/stressful week with work.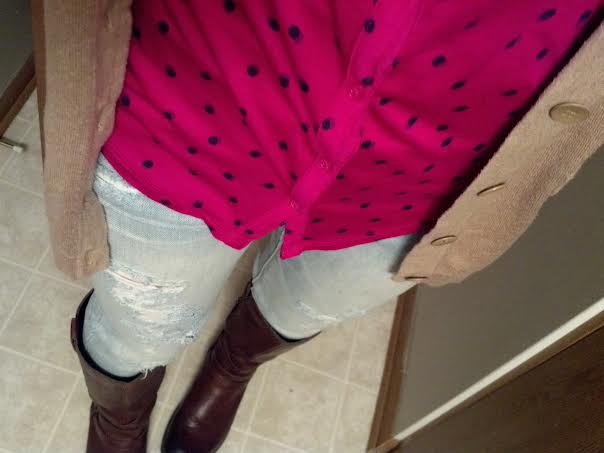 New jeans.  I am pretty much obsessed with any pair of jeans or shorts that involves lots of rips and tears.  I'd say this pair has them covered.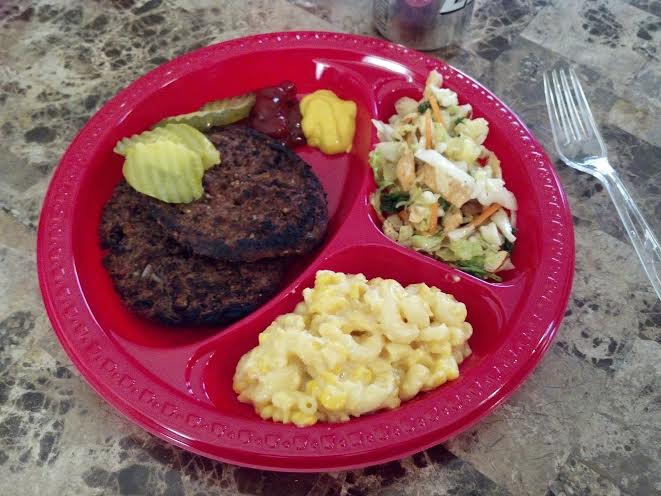 After changing out of my work clothes and into my party pants, I headed to my manager's house for a cookout, drinks, and games.  There is nothing quite like playing Cards Against Humanity with your boss and coworkers ;).  We had a blast.  I ate two Hilary's Eat Well Black Rice vegan burgers with pickles, ketchup, and mustard.  On the side I enjoyed an Asian salad, mac & cheese with corn, and some Coors Light, of course!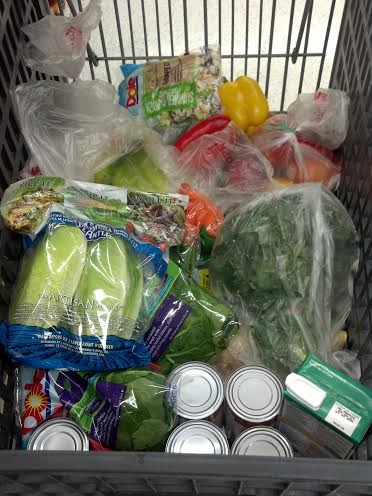 Despite not getting home until about midnight, my body had me up and awake by 8 a.m. on Saturday morning.  I took advantage of my early wake-up to get some grocery shopping done before the store got crazy.  Smart decision, Hannah.  I stocked up on the essentials, including lots of fresh produce.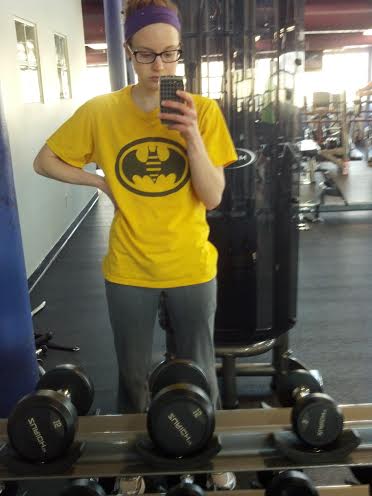 On Saturday and Sunday I got in two strength training workouts- one was chest and triceps and the other was shoulders and abs.  Walks outside were a part of both days, as well, since the weather was beautiful!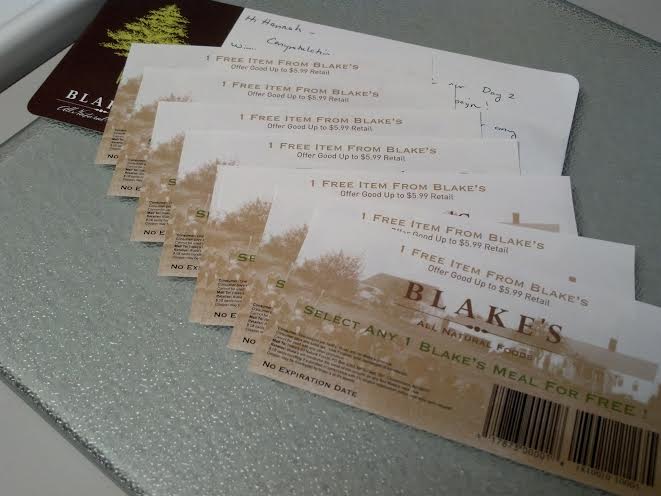 I got the hookup from Blake's All Natural Foods after winning a giveaway from them on Twitter.  I'm exciting to hit up Whole Foods so that I can try their Garden Vegetable Pie and Veggie Mac & Cheese.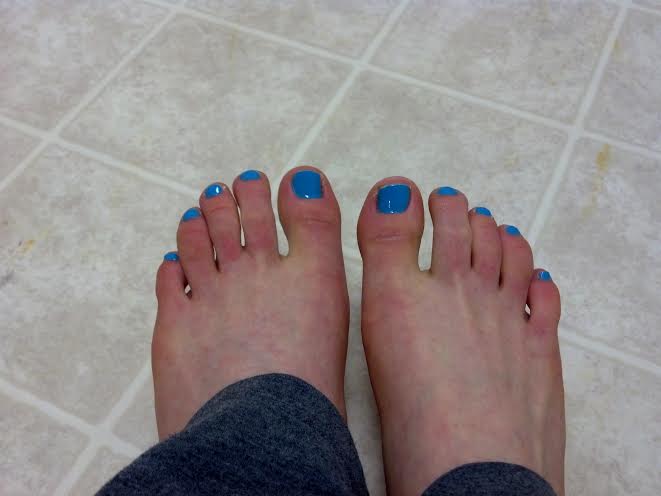 Now that the weather is finally starting to warm up, I figured I needed to get around to making my toenails look somewhat decent.  I painted them a super bright and cheery color for Spring (which is only 3 days away!).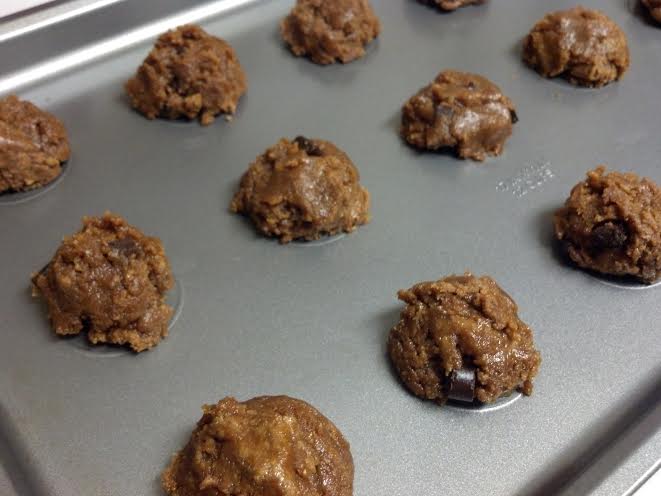 I rounded out my weekend by baking up a batch of cookies to share with my coworkers.  More on these babies on my birthday celebration post next week!
Weekly Meal Plan: The Week of March 17, 2014
One of my good friends told me several months ago that I needed to start including a weekly meal plan into my posts.  I had toyed around with the idea for awhile and, in all honesty, forgot all about it.  But then Becky brought back her meal plan posts a couple of weeks ago and it got the idea rolling for me again.  So, without further ado, I am giving it a go.  No promises for weekly posts (because sometimes the weekends get busy and I forget!), but you can definitely expect some weekly meal plan previews now and then.
Lunches
Monday: White Bean and Kale Veggie Stew over Cauliflower "Rice" (featured in future Friday Foodie Favorites post)
Tuesday: Slow Cooker Potato Curry Chili over Cauliflower "Rice" (featured in future Friday Foodie Favorites post)
Wednesday: Chipotle Chickpea Salad (recipe to come) w/ lettuce on toasted Ezekiel bread
Thursday: Side salad with vegan dill and ranch dressing & leftover split pea soup from freezer
Friday: Wing-it at home in Iowa (likely a salad and/or roasted veggies and/or cooked grains)
Saturday: Wing-it at home in Iowa (same as above)
Sunday: veggie sub from Subway on my drive back to Nebraska
Dinners
Monday: Individual veggie pizza on Flat Out wrap
Tuesday: Chipotle chickpea salad in hearts of Romaine lettuce leaves
Wednesday: salad with vegan dill and ranch dressing & baked potato w/ salsa
Thursday: leftover baked maple tempeh from Christmas that is in my parents freezer & roasted veggies
Friday: Out to dinner at Amigo's (Mexican restaurant back home)
Saturday: Out to dinner at Moto's (amazing pizza restaurant back home)
Sunday: Minestrone soup (featured in future Friday Foodie Favorites post)
I tried to keep my lunches and dinners somewhat simple since I will be packing/traveling this week.  Also, clearly I am still very much hooked on soups.  Gotta let Winter go out with a bang now that Spring is almost here, right?
Happy Monday and Happy St. Patrick's Day!  I hope you have your green on 🙂