Get your daily ACV in with this Homemade Strawberry Peach Drinking Vinegar.  Not only is it healthy, but it actually makes drinking vinegar taste good!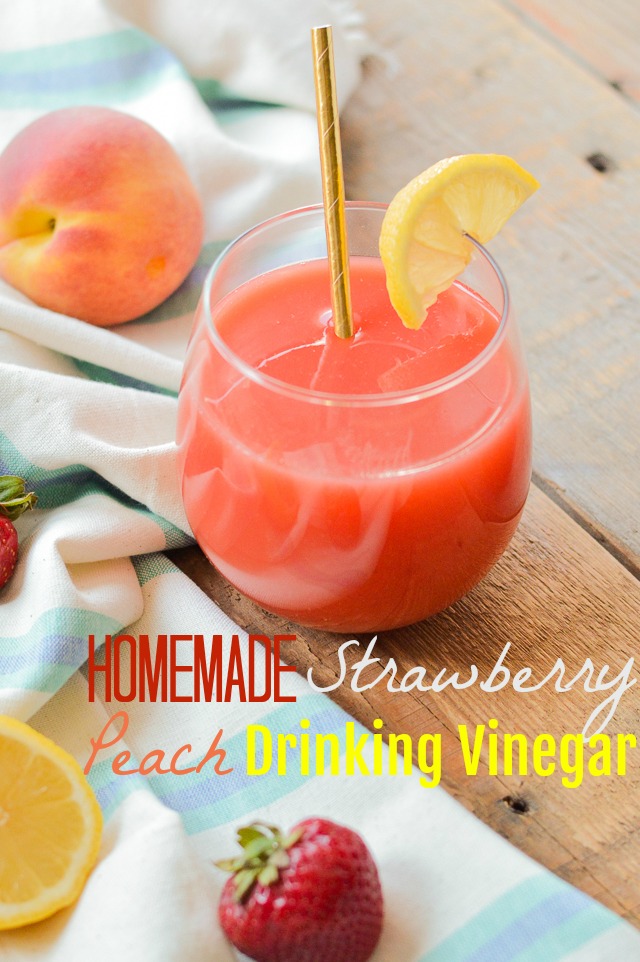 Drinking vinegar is totally one of those health crazes that I have been skeptical of for months now.  I mean, it just doesn't sound all that good.  But over the past year, I have found that incorporating apple cider vinegar into my day-to-day routine almost always tends to result in some improvement with my acid reflux symptoms (because contrary to popular belief, most people with acid reflux symptoms actually suffer from too little stomach acid production, not too much).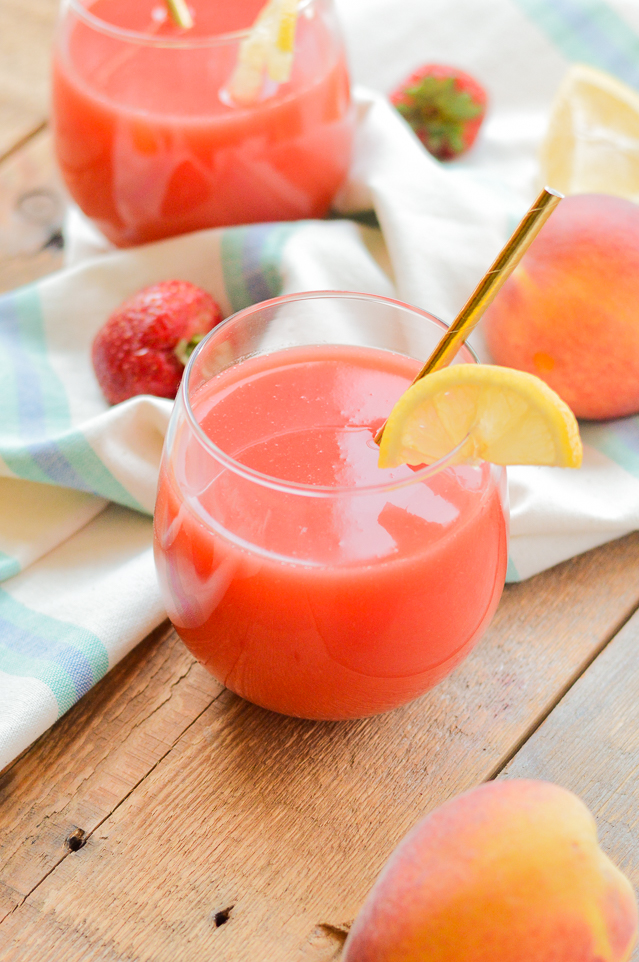 As much fun as taking shots of apple cider vinegar and chasing it with water can be, the world has thankfully come up with a better way.  I tried the Suja peach ginger drinking vinegar a few weeks ago, and have been trying their other flavors ever since.  They sure make drinking vinegar taste a whooooole lot better!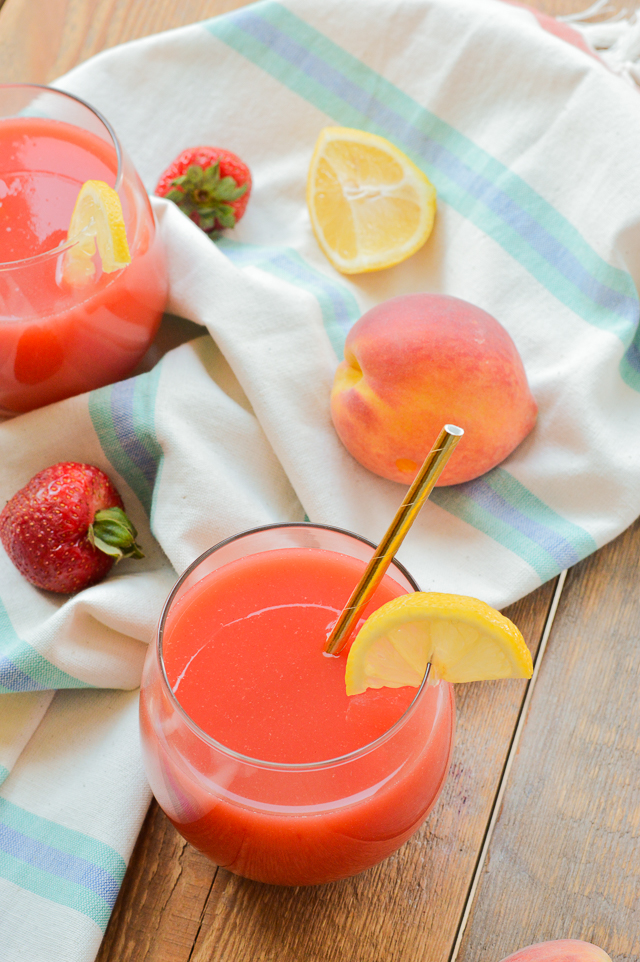 The problems with the Suja drinking vinegars are that you cannot find them everywhere and they get kind of pricey.  So I got to thinking, "I could totally make something like this at home."  And then I did.  And when it actually tasted good, I knew I had to share it with all of you.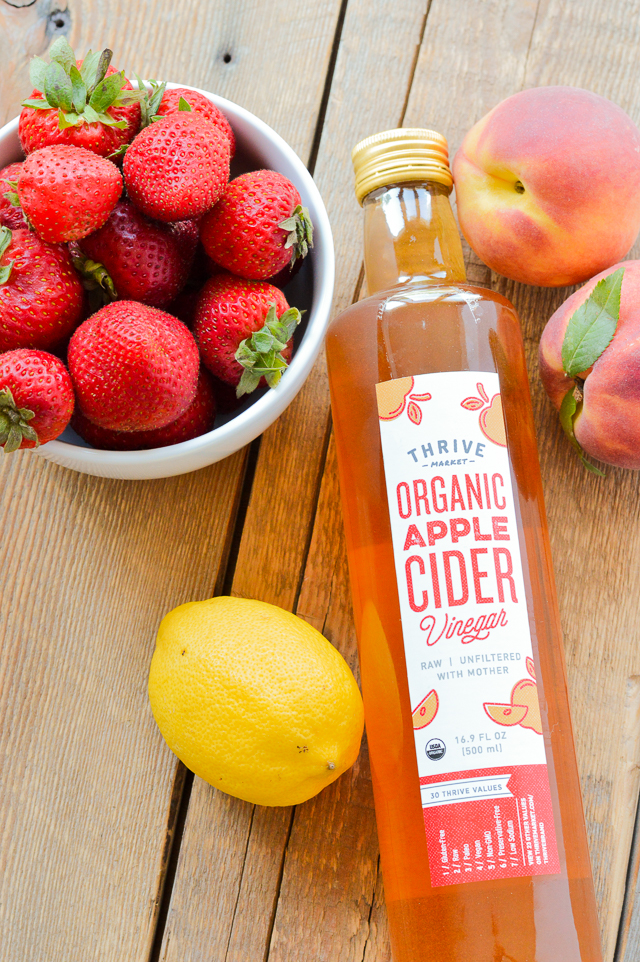 I have found that the main ingredients you need for all drinking vinegars are filtered water, apple cider vinegar, and some type of sweetener.  From there, you can have some fun and experiment with various fruits and spices.  I was not feeling too spicy with the pregnancy and all, but I was definitely on board with lots of in-season fruit.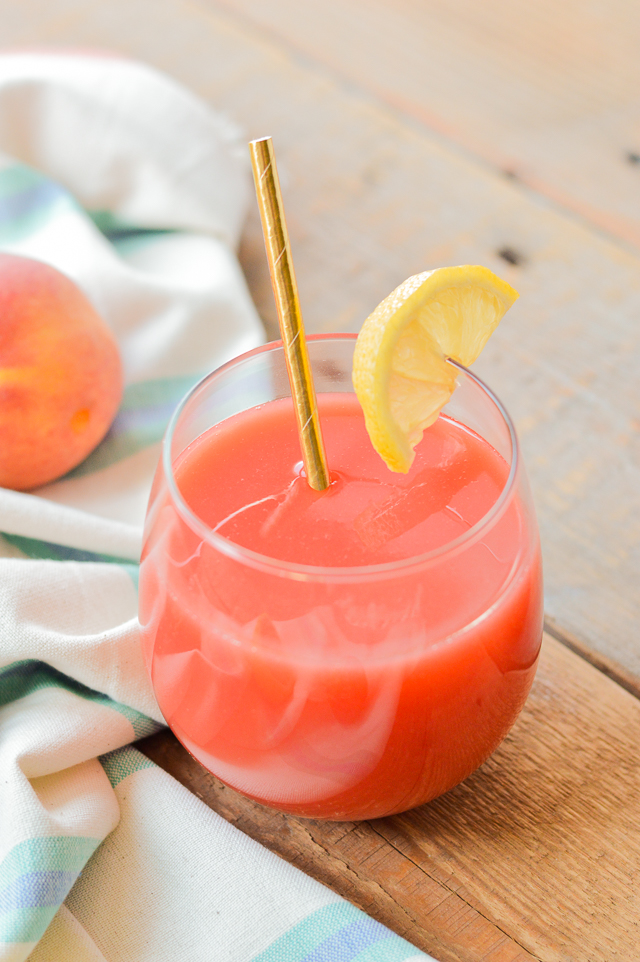 Homemade Strawberry Peach Drinking Vinegar
AIP Paleo, Paleo, Gluten-Free, Grain-Free, Dairy-Free, Vegetarian, Vegan, Nightshade-Free, Nut-Free, Soy-Free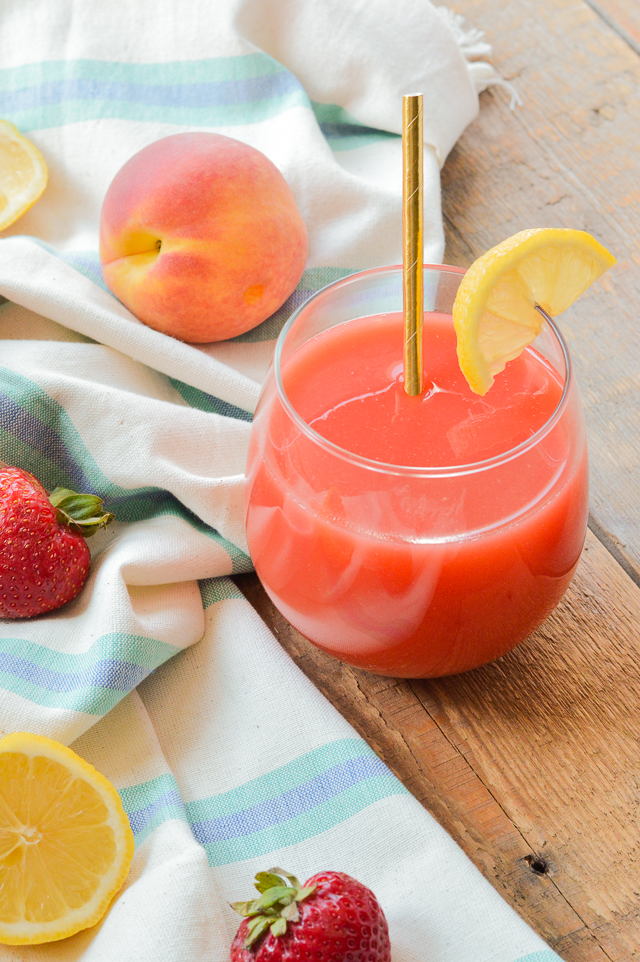 Ingredients
2 cups of filtered water
1/4 cup to 1/3 cup of raw, organic apple cider vinegar (start with 1/4 and increase depending on taste)
16 ounce container of organic strawberries, stems removed
2 medium organic peaches, cut into quarters
the juice from one medium organic lemon
sweetener of choice, to taste (optional- I used two packets of Stevia; could also use honey, agave syrup, or coconut sugar)
Instructions
Combine water, apple cider vinegar, strawberries, peaches, lemon juice, and sweetener into a high-speed blender.
Blend on high for at least 60 seconds, or until smooth. Taste and add additional ACV or sweetener, if desired.
Pour into a nut milk bag to strain out any pulp from the fruit.
Store in refrigerator for up to one week.
7.8.1.2
2
https://cleaneatingveggiegirl.com/2017/06/14/homemade-strawberry-peach-drinking-vinegar/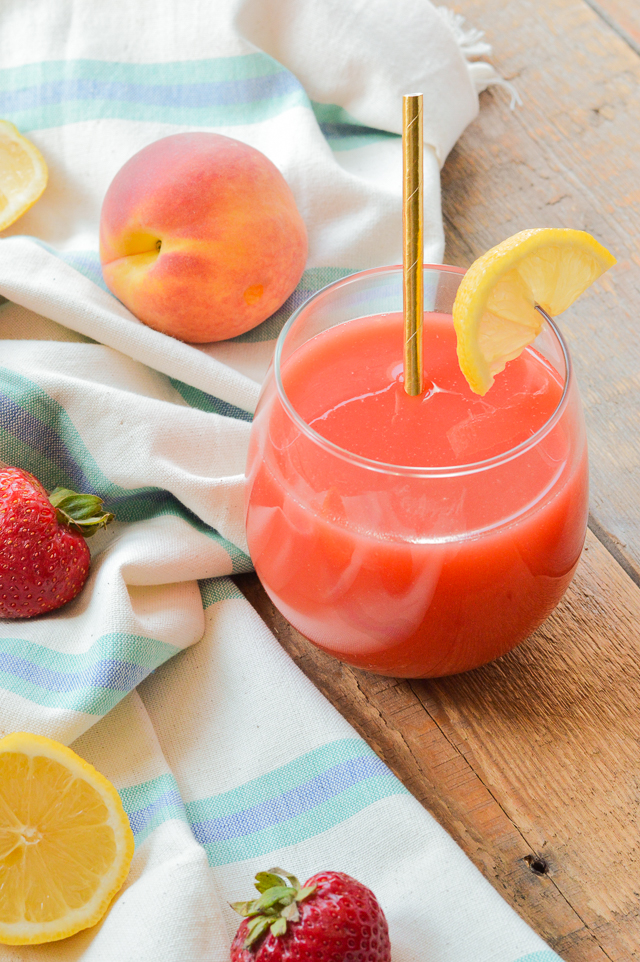 If you try my Homemade Strawberry Peach Drinking Vinegar, leave me a comment or tag me on social media to let me know what you think!
Drinking vinegar never tasted so good with this strawberry peach version! #glutenfree #vegan #Paleo
Click To Tweet
This post contains affiliate and referral links.  Thank you for supporting CEVG and enabling me to continue working towards better health!